One of the greatest joys of summer is the produce, hands down. And this summer, our multi-grafted plum tree is literally bursting with fruit! We are all about easy recipes that require little to no cooking right now (thanks to daily 100°F+ weather). So these simple sautéed plums were born from the need to easily include plums into our everyday eating. As one does when they have hundreds of plums to harvest & consume ;)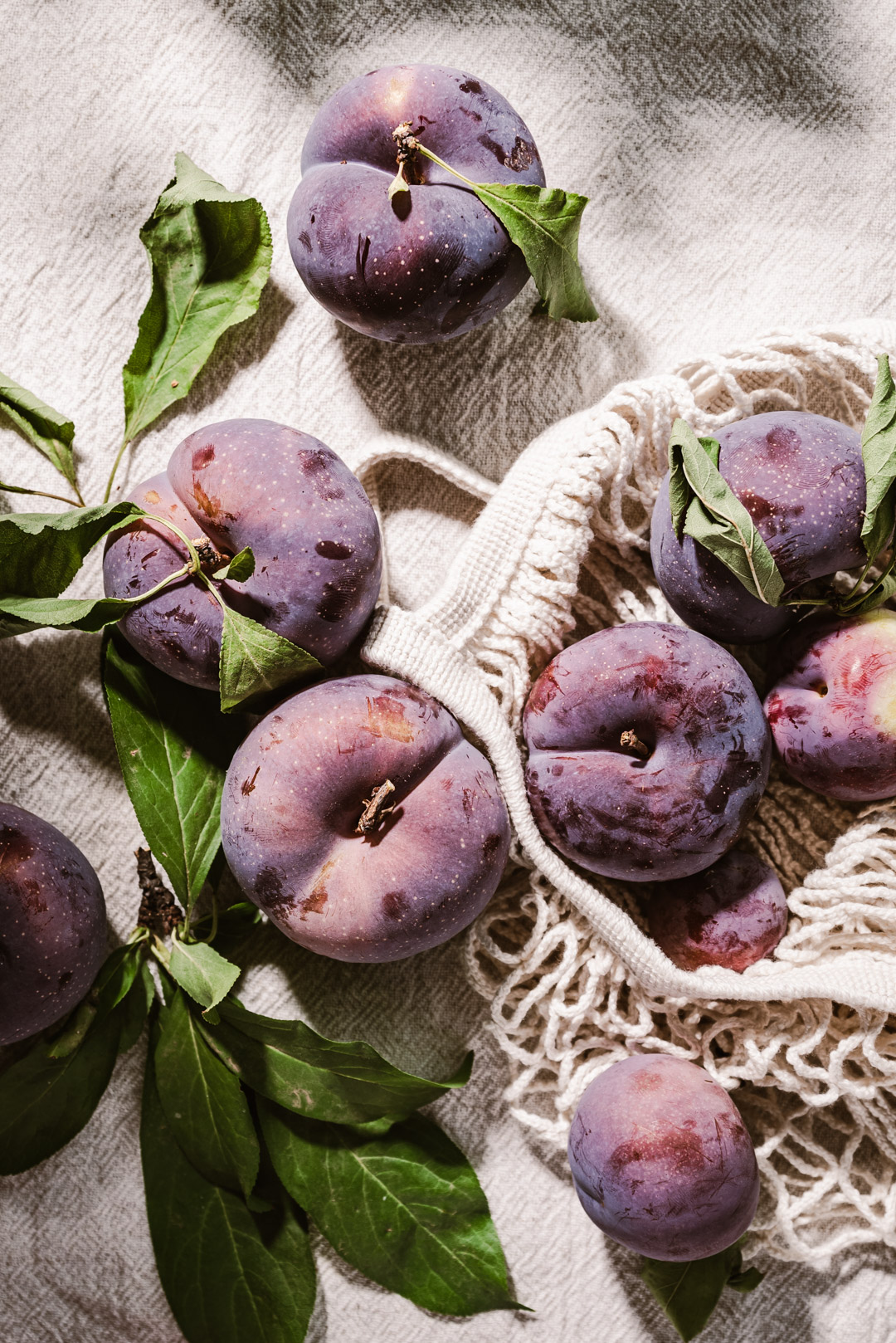 WHY ROAST YOUR PLUMS WHEN YOU COULD SIMPLY SAUTÉE THEM?
Plums are a fruit that we typically tend to eat out of hand. But, with so many plums in our future, I needed to find a way to elevate them with little effort. There are a plethora of recipes for roasted plums on the internet (I even have one here on the blog). However, turning on the oven is not exactly conducive with the crazy hot days that we deal with in the summer. Not to mention, roasting plums takes a lot of time. Which doesn't exactly equate to the quick & easy eating that we turn to most during summer months. Enter these simple sautéed plums. It is remarkable how a little bit of love in a skillet can completely transform a plum.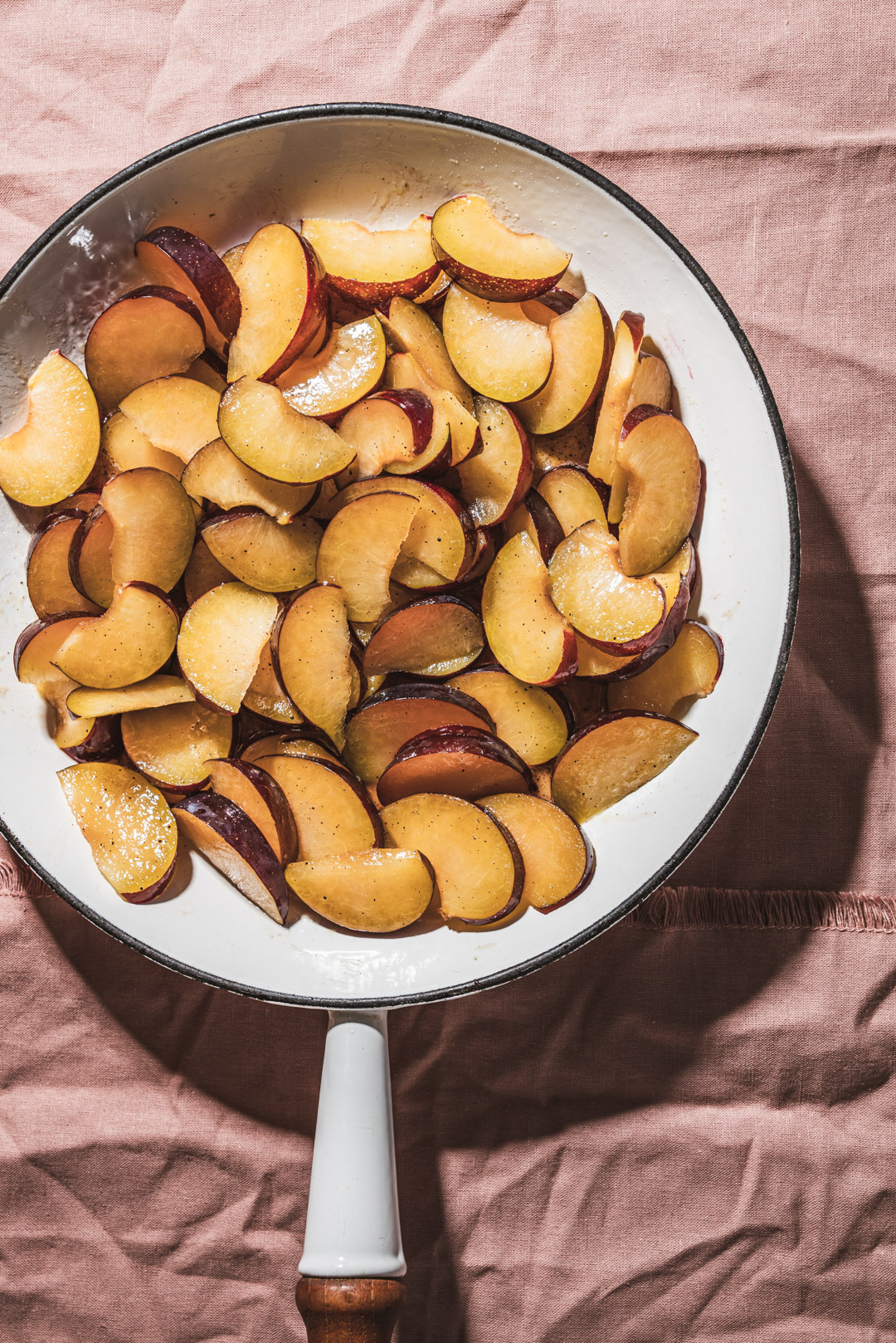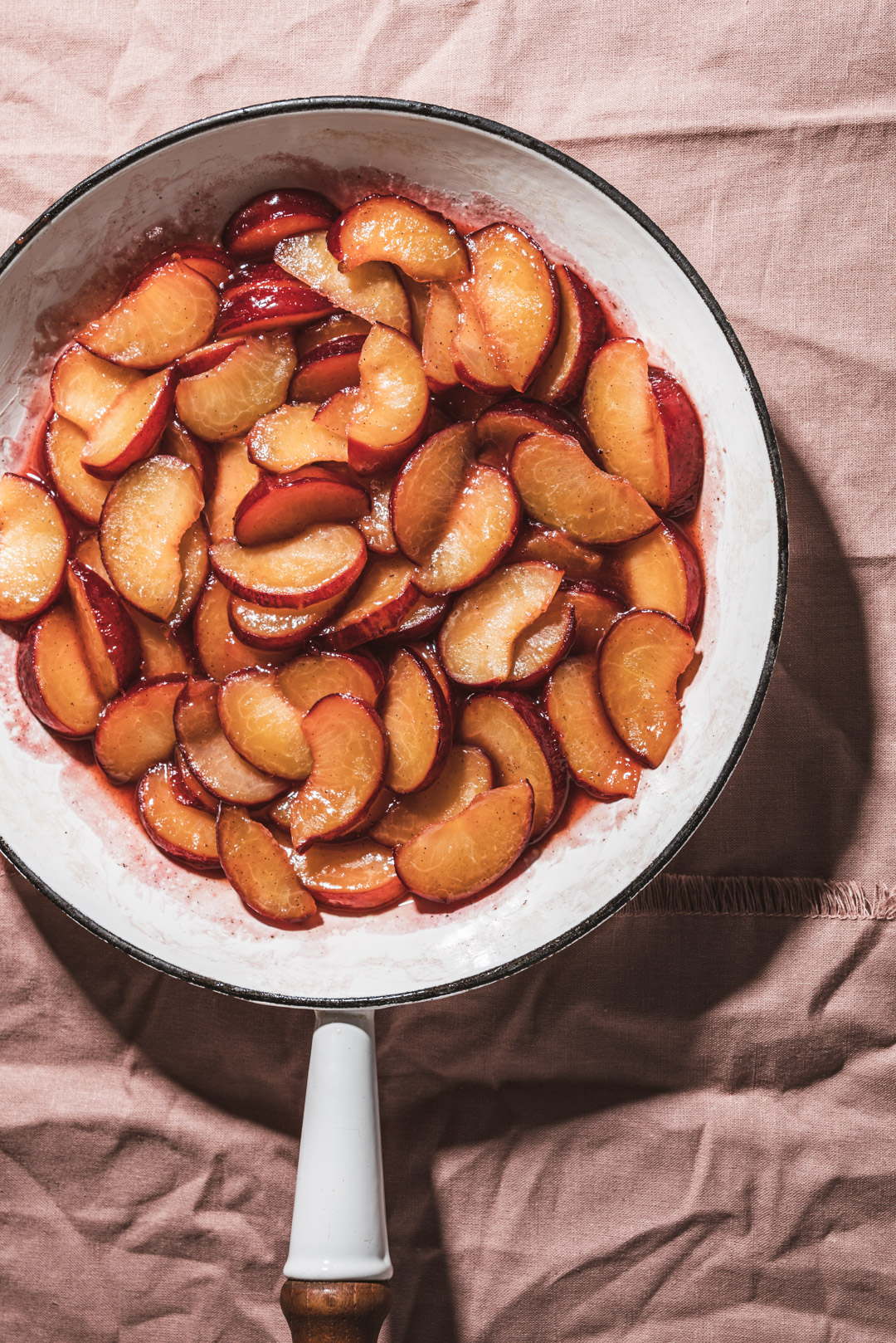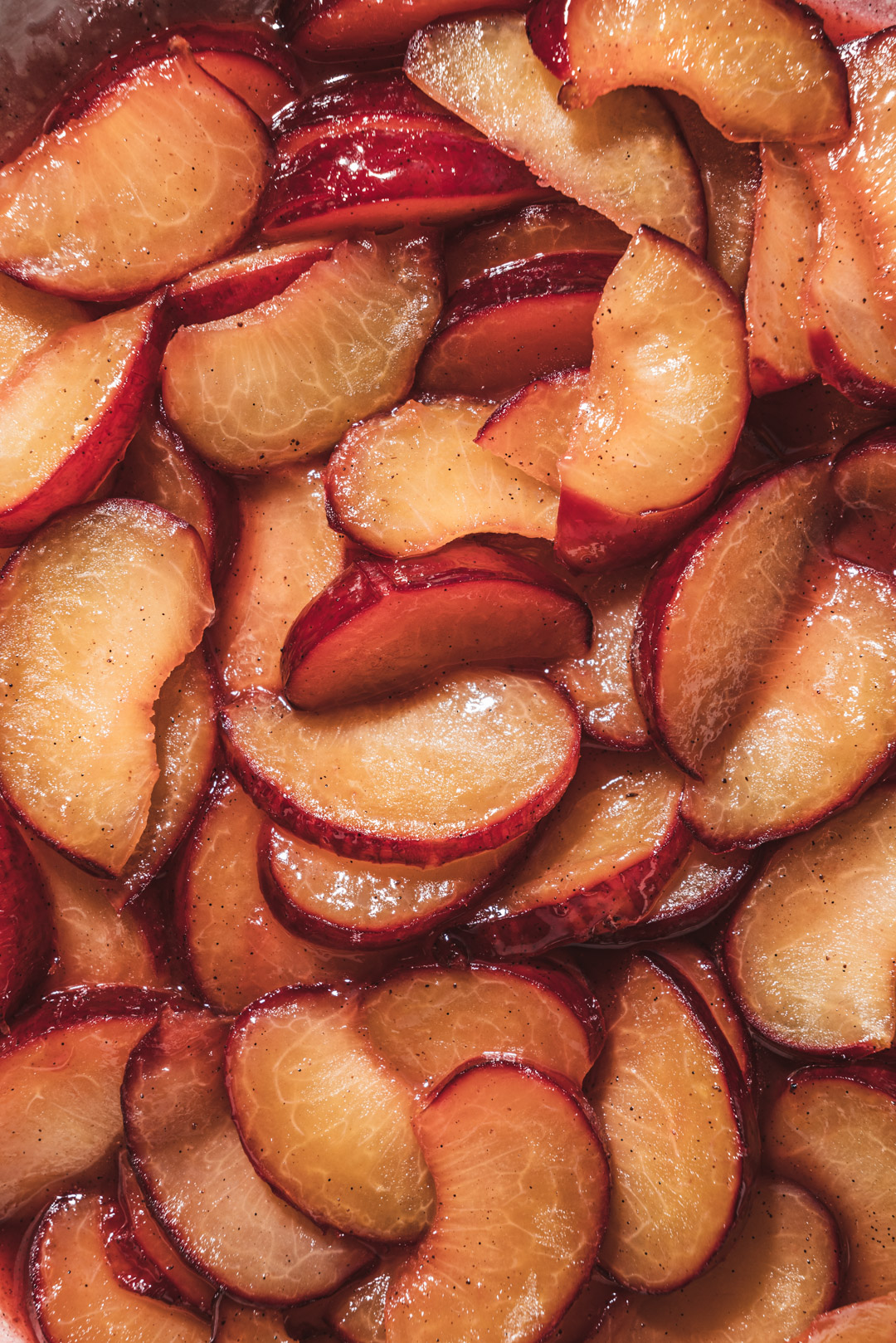 The plums' tart skin and golden flesh transform in a bath of butter, honey & vanilla. They become luscious, ruby tinged jewels ready to adorn your every day eats. Enjoy them atop a simple bowl of yogurt, ice cream, oatmeal or pancakes. These simple sautéed plums will make you reconsider simply eating a plum out of hand. You an also push these plums into the savory realm by trading out the vanilla with fresh thyme, for example. Savory sautéed plums are incredible in summer salads or your paired with your favorite creamy cheese.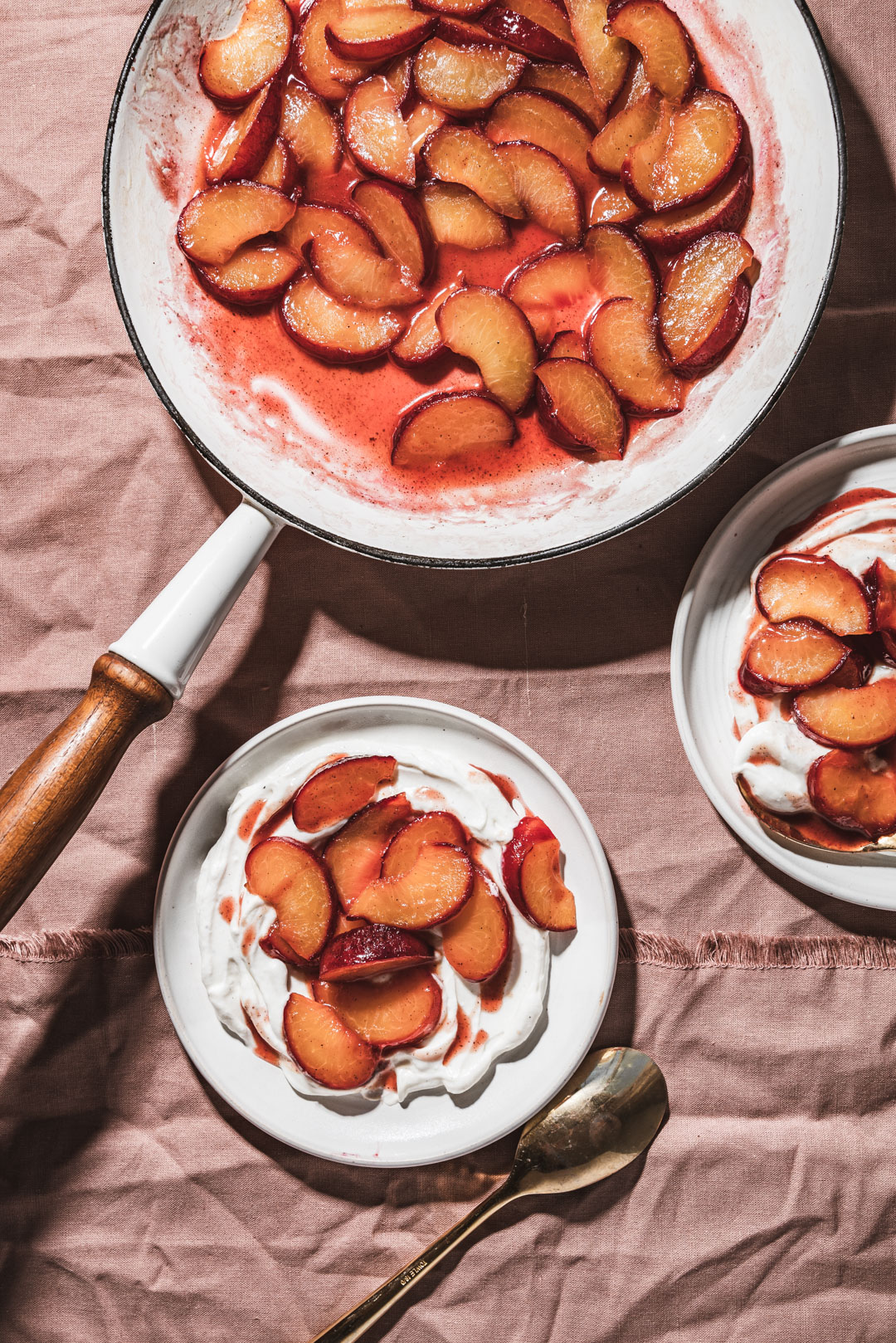 The possibilities of how to use these plums are truly endless. And while we will try to eat them in various ways, I know our go-to will be over thick whole-fat Greek yogurt. Sometimes the most basic of meals are the ones we crave most, especially in the summer <3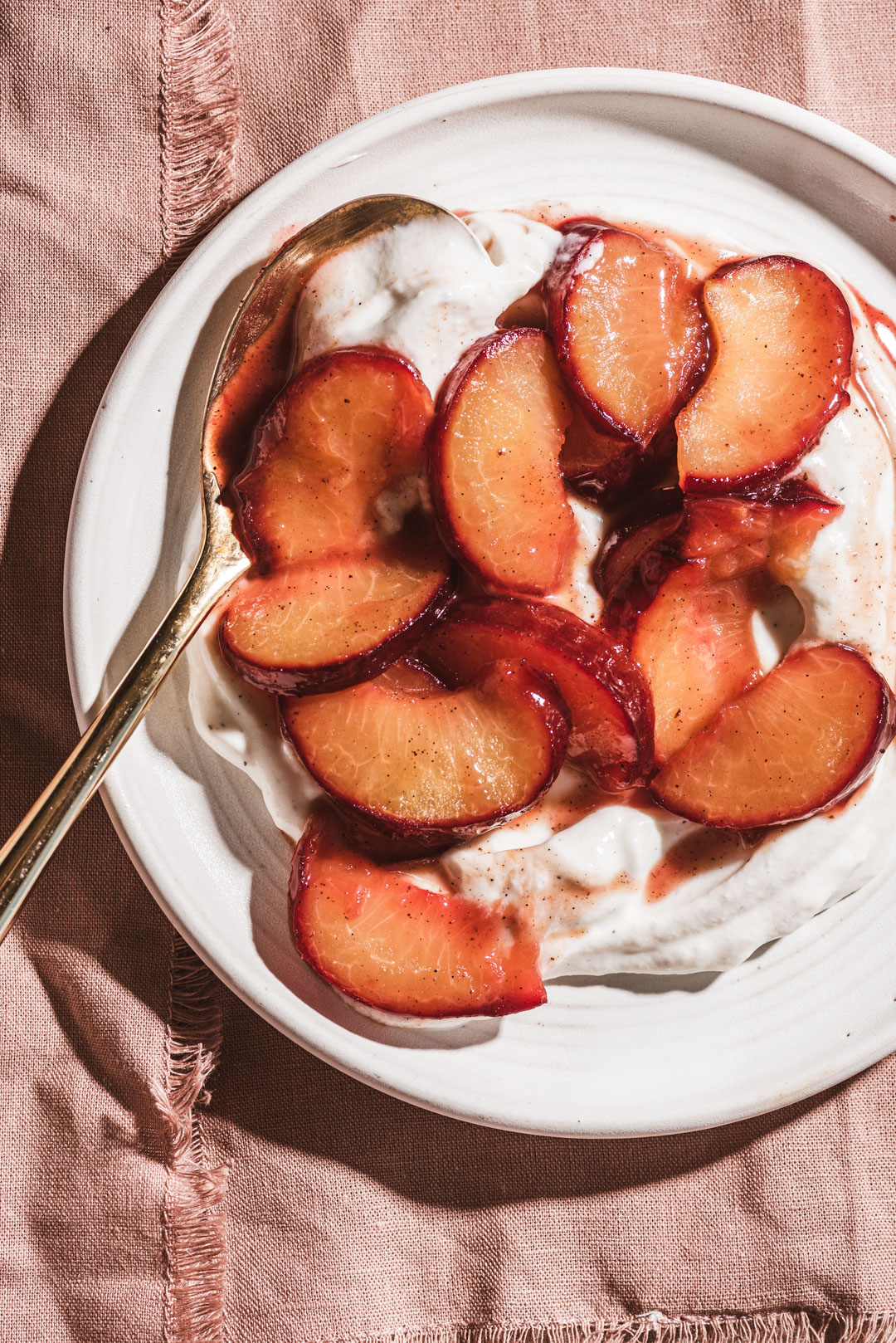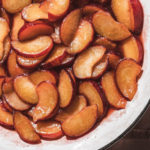 SIMPLE SAUTÉED PLUMS
---
2 tbsp

unsalted butter (or substitute with olive oil)

1 tsp

vanilla extract

1

pound

plums, pitted and sliced into thin wedges

2 tbsp

honey (or substitute maple syrup if vegan)
pinch of fine-grain salt
---
Instructions
In a medium saucepan, warm 2 tbsp butter over medium-high heat until it begins to turn slightly golden, about 2-3 minutes.
Add in the 1 tsp vanilla extract, 2 tbsp of honey and the pinch of salt. Stir to combine.
Add sliced plums and cook over medium heat until the plums juicy and slightly softened, about 5 minutes.
Allow plums to cool for a few minutes before serving over vanilla Greek yogurt, ice cream, oatmeal or whatever your heart desires :)
Notes
*SWEET variations: add a dash of cinnamon or cardamom
*SAVORY varriations: omit the vanilla & add fresh thyme, lemon verbena or rosemary
Prep Time:

5 minutes

Cook Time:

8 minutes
MORE PLUM RECIPE INSPIRATION: