It's hard to believe that such a long time has passed since my last blog post. And SO much has transpired in our life since then. But I finally feel like I am in a place to share here once again. The predominant concern of the last 2+ years of our life has been my mother-in-law, who has dementia. And while it was a deeply difficult journey, I am so grateful to report that she is *finally receiving the care that she needs and deserves. I had the chance yesterday to see her for the first time since she moved into her care home. Thankfully, she still remembered me even after not seeing each other for over 6 weeks. I brought her a piece of this Greek apple bread – milópita. And as I watched her thoroughly enjoy each bite, down to the last crumb, my heart was truly full.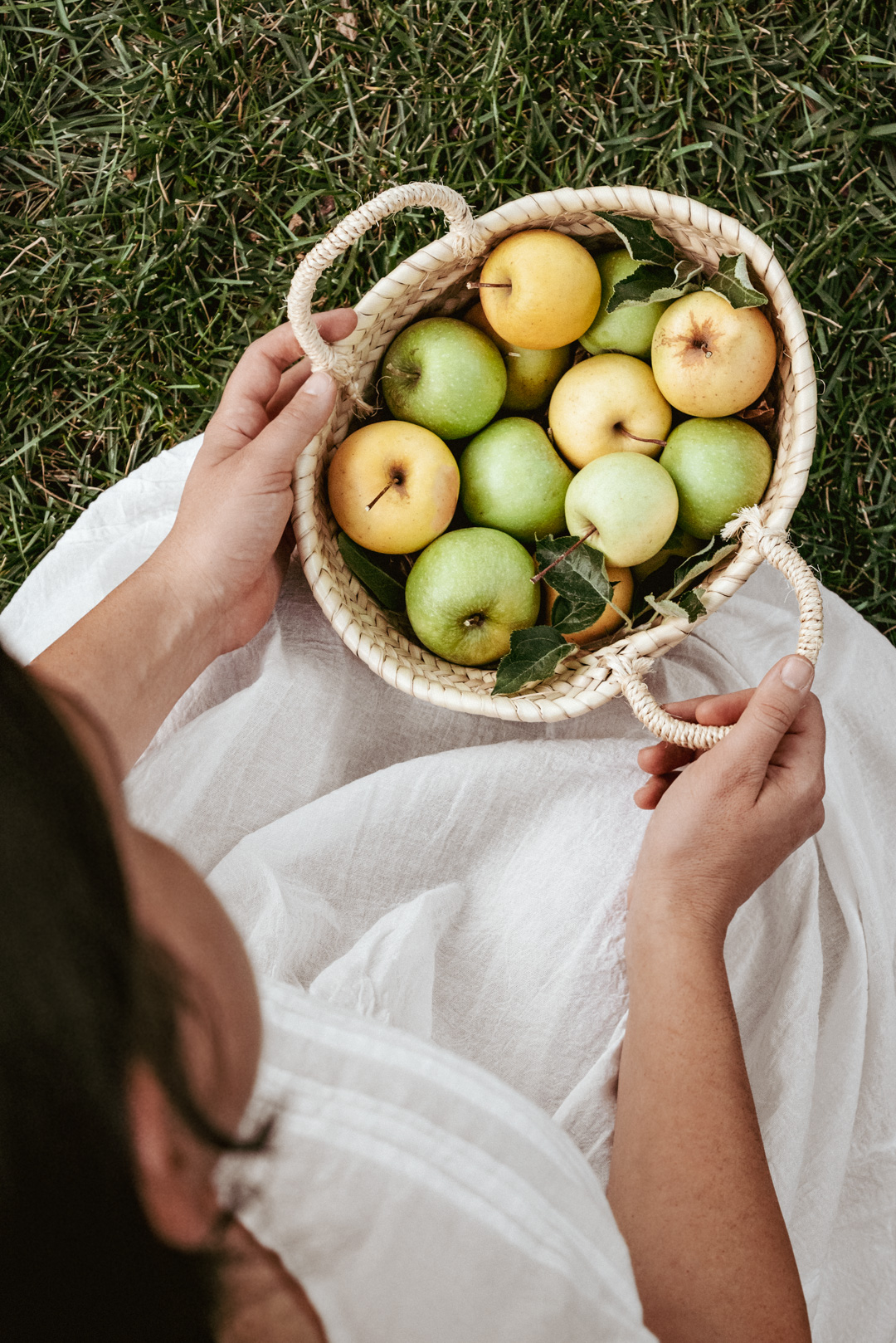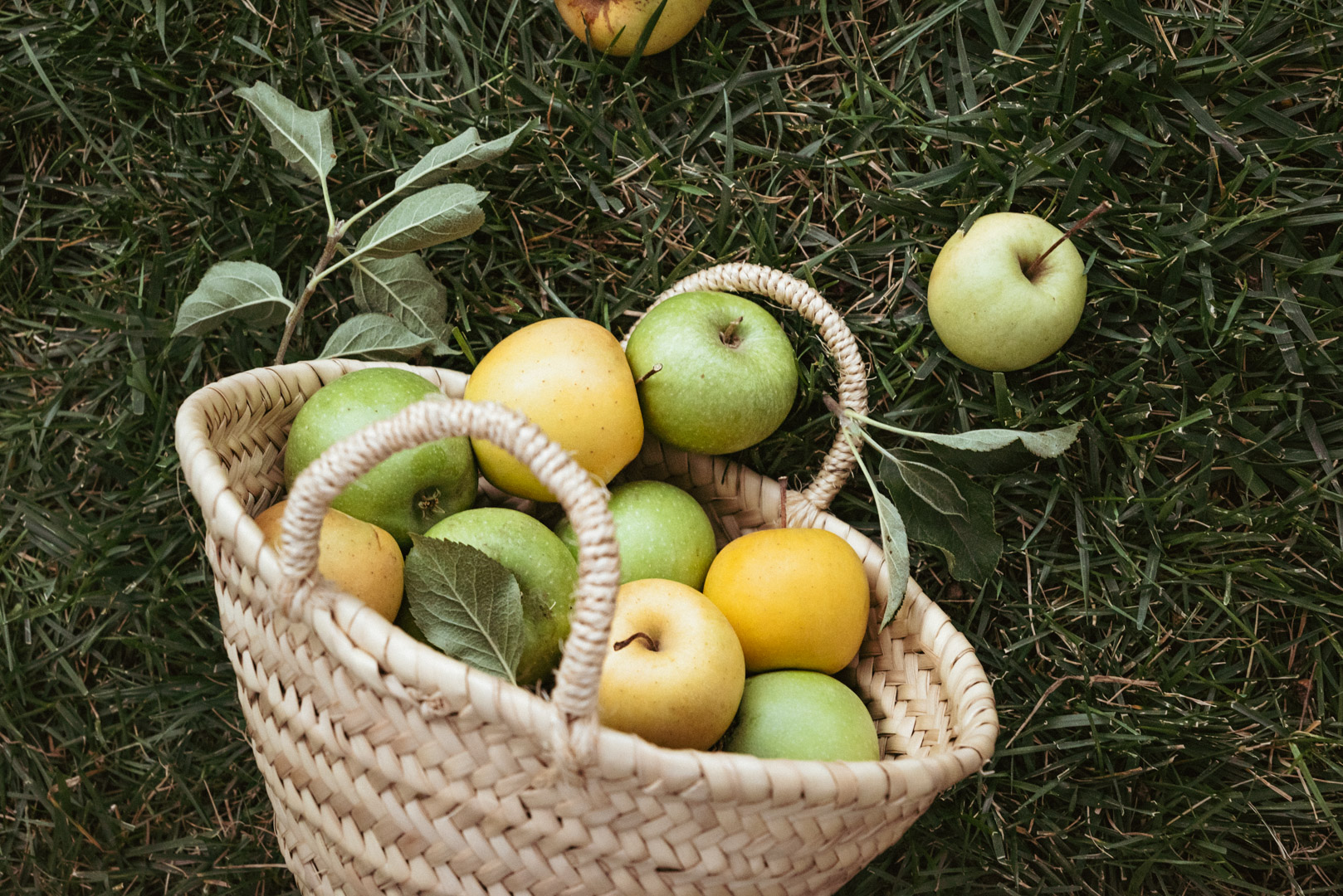 This isn't the first time that I have shared a recipe for Greek apple bread. Also known as milópita, this apple-filled baked good is something my mother-in-law used to make quite often. As I wrote in my original milópita post, this is our least favorite baked good that my mother-in-law used to make. The recipe itself wasn't horrible. It was her execution that lacked in the care necessary to yield a desirable end result. When I originally told my hubby that I was going to make Greek apple bread he begged me not to. That is how much he disliked it. But once he tasted my re-imagined recipe he was converted into a milópita lover!
KEYS TO THE PERFECT GREEK APPLE BREAD:
APPLES THREE WAYS: This is the most crucial element of Greek apple bread – milópita. In order to achieve the maximum apple flavor and the most intriguing blend of textures, the recipe must include finely chopped, grated, and sliced apples.
SPICE IS NICE: There are a ton of recipes for apple bread or cake on the internet. One of the keys that sets Greek apple bread apart is the spices. A good amount of cinnamon, a touch of allspice & a smidge of cardamom makes for a beautifully aromatic result. *Added bonus: your house will smell incredible while this bakes.
MILD GREEK OLIVE OIL in baked goods is truly SO delicious. You don't want to use olive oil that is peppery or acidic, use a nice buttery extra virgin olive oil, which is most common in Greece. It will yield a super moist crumb with a lovely aroma that compliments the apples perfectly.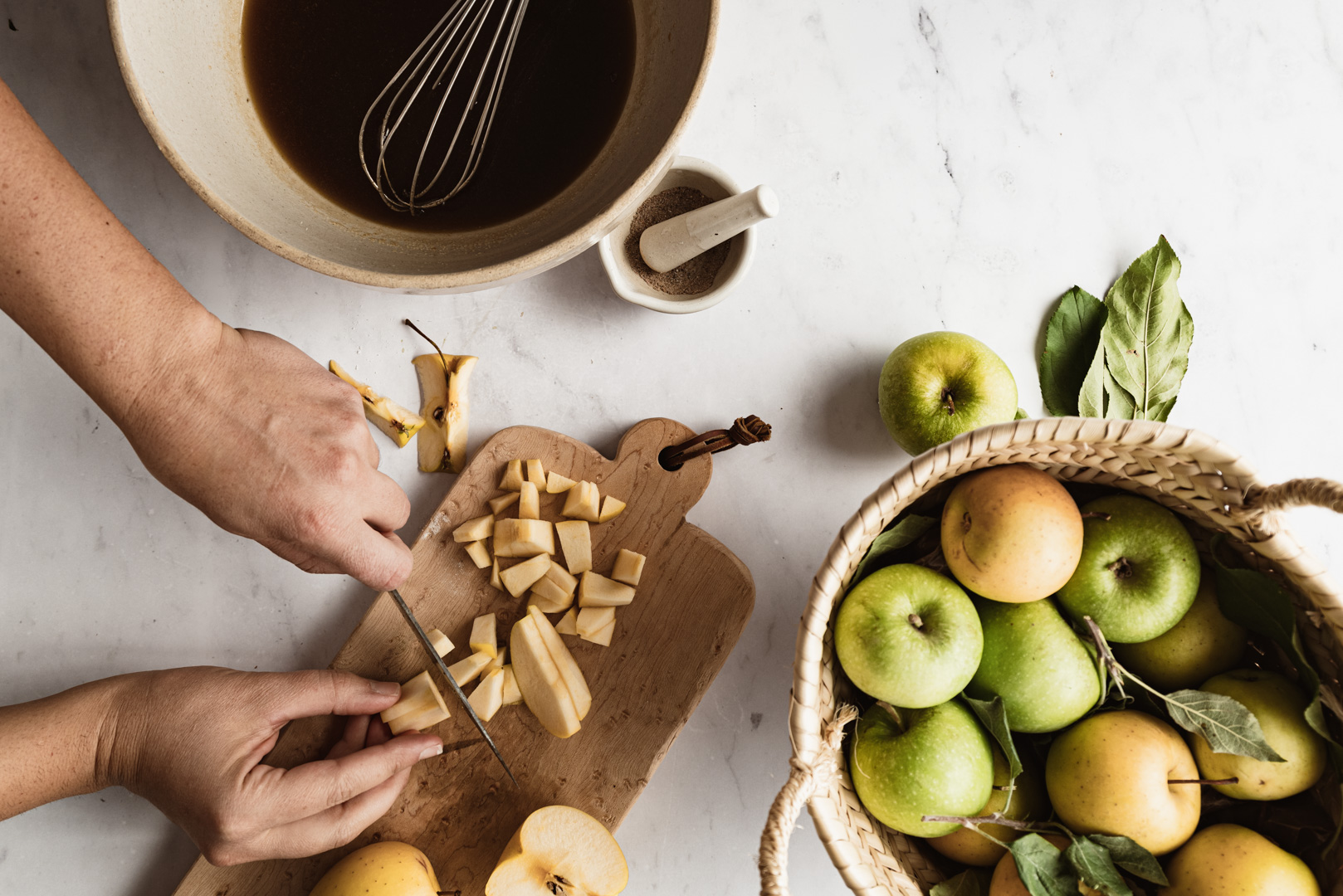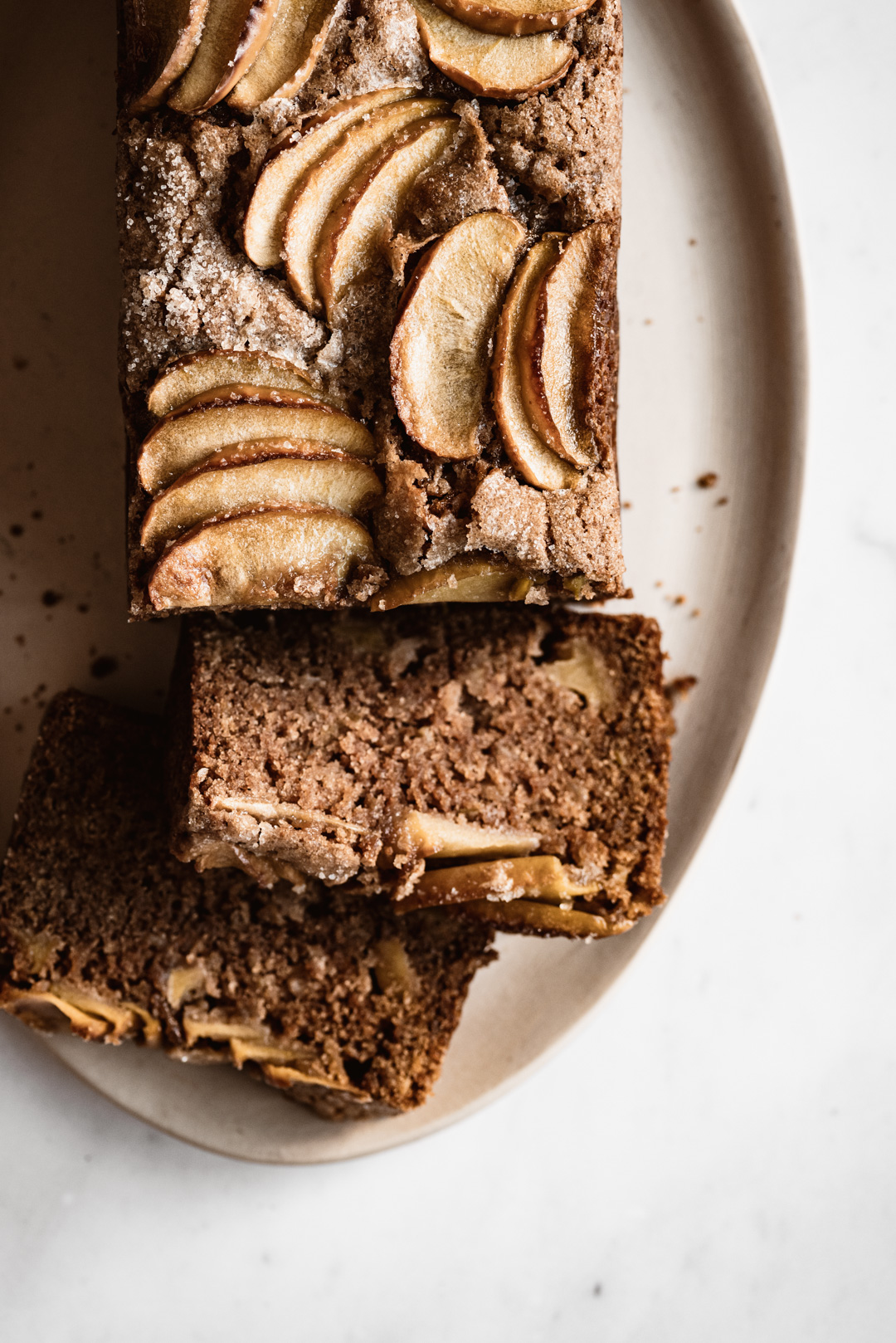 A GREEK APPLE BREAD WORTH POSTING ABOUT AGAIN…
You may be wondering why I would share a second recipe for Greek apple bread here on Ful-filled. The simple reason is that I wanted to experiment with adapting my original milópita recipe into a loaf pan, similar to how sweet cake-like breads are typically prepared in America. And I could not be happier with the result. It's interesting how you can experience the same ingredients differently solely based on the shape of the pan. Do we prefer one more than the other? I wouldn't say so, I think it just depends on your mood as to which shape you choose for your Greek apple bread – milópita. One thing I love about the loaf pan version is that the topping gets a bit crisper due to the longer baking time.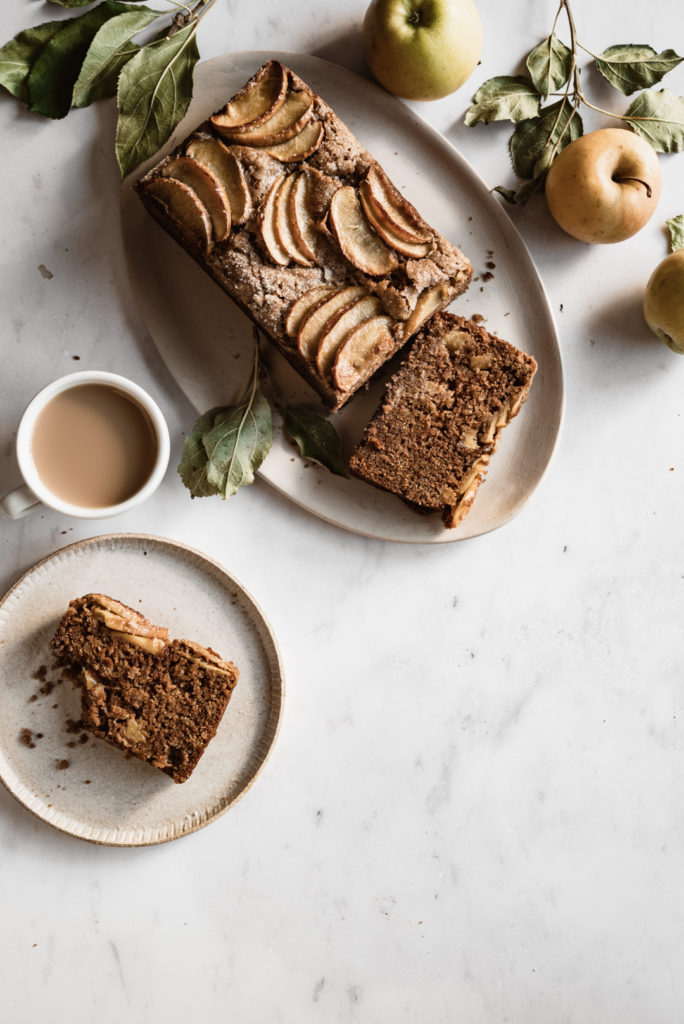 This Greek apple bread – milópita is incredibly moist thanks to all of the apple and olive oil. It is full of warm spices that are synonymous with this time of year. It's a truly special recipe, if not for its flavor & texture, but for the fact that it was redeemed from being the outcast of Greek desserts for our household. Another added bonus: it is dairy-free and easily made vegan by using ground flaxseed in place of an egg. I truly hope you add this Greek apple bread to your baking roster this fall 🖤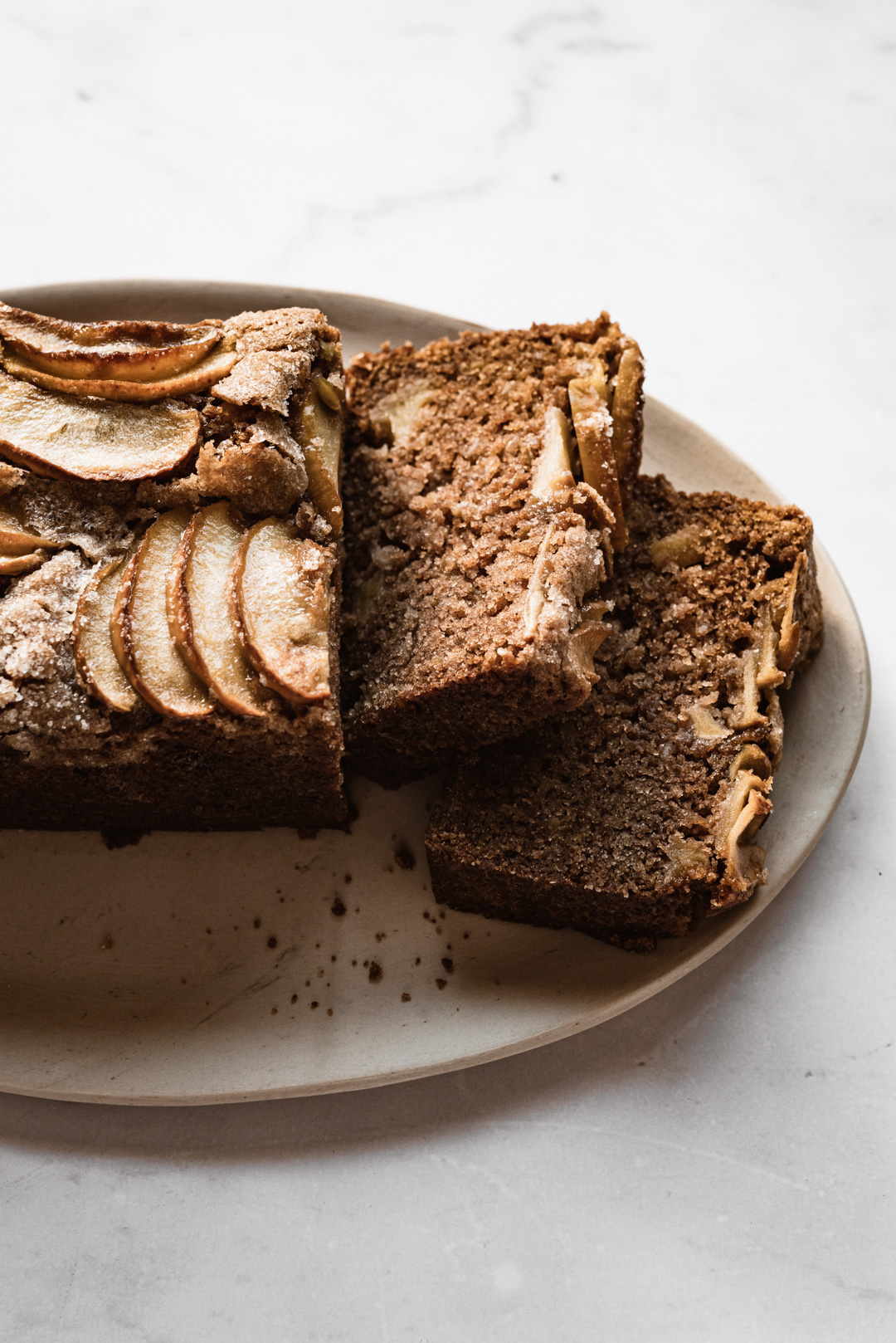 Print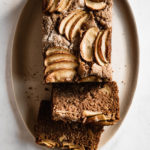 GREEK APPLE BREAD – MILÓPITA
---
Total Time:

1 hour 30 minutes

Yield:

8

servings

1

x
1

cup all-purpose flour + 1/2 cup whole-wheat flour (or 1 1/2

cups

gluten free flour blend)

1 1/2 tsp

cinnamon

1/2 tsp

ground cardamom

1/4 tsp

ground all spice (or use ground cloves)

1 1/2 tsp

baking powder

1/2 tsp

baking soda

1/2 tsp

salt

1 tsp

vanilla extract

1/2

cup

brown sugar

1/2

cup

sugar

1

egg (or substitute with 1 tbsp flax mixed with 3 tbsp water)

2/3

cup

Greek extra virgin olive oil

1/3

cup

water or apple cider (whichever you have on hand)

1

cup

grated apple (about one small apple)

1

cup

finely chopped apple (about one small apple)

1

apple, skin-on & thinly sliced

1 tbsp

olive oil +

1 tbsp

sugar for topping
---
Instructions
Preheat oven to 350F. Line your loaf pan (8×4 standard loaf pan or 9×4 pullman pan with a sheet of parchment. Set aside.
Whisk flour with cinnamon, cardamom, clove, baking powder, baking soda and salt in a medium bowl.
Whisk egg (or flax egg) with sugars, 2/3 cup oil and water or cider in a large bowl. The mixture will emulsify and look homogenous.
With a spatula, stir flour mixture into wet mixture. Fold in grated apples and then fold in chopped apples. Scrape batter into the prepared pan and smooth the top. Arrange overlapping apple slices on the top of the bread. Brush apple slices with a bit of olive oil and then sprinkle the top with sugar.
Bake in center of oven until a tester inserted into cake comes out clean, about 70 min.
Transfer to a rack to cool. Let cool completely, about 1 hour.
Keeps well at room temperature for up to 3 days.
Notes
**When it comes to the spices, you can adjust them based on your personal preference. Greek baked goods tend to be pretty generously spiced, so feel free to take the liberty of leaving out the all spice and cardamom if you prefer your desserts less spiced. But we absolutely love the cardamom & all spice in this cake ;)
Prep Time:

20 minutes

Cook Time:

1 hour 10 minutes

Cuisine:

Greek