If you are looking for a simple yet delicious way to finish off your Thanksgiving meal, then these no-churn pumpkin pie ice cream sundaes are the perfect treat! A big reward with hardly any effort, this make-ahead dessert has all of the flavors of traditional pumpkin pie but adds a refreshing touch to your holiday menu! And it could not be simpler to whip up this sweet treat thanks to the innovative new collaboration between SideChef & Walmart+!
This is my latest one-click shoppable recipe created for SideChef & Walmart+. If you haven't tried this new recipe/shopping integration you really must! I have been loving how intuitive the features are! It allows me to meal plan and have the ingredients delivered straight to my doorstep, which makes for a genuinely effortless cooking experience! (Click HERE to start your 15-day free trial to Walmart+ for even more benefits.⁠)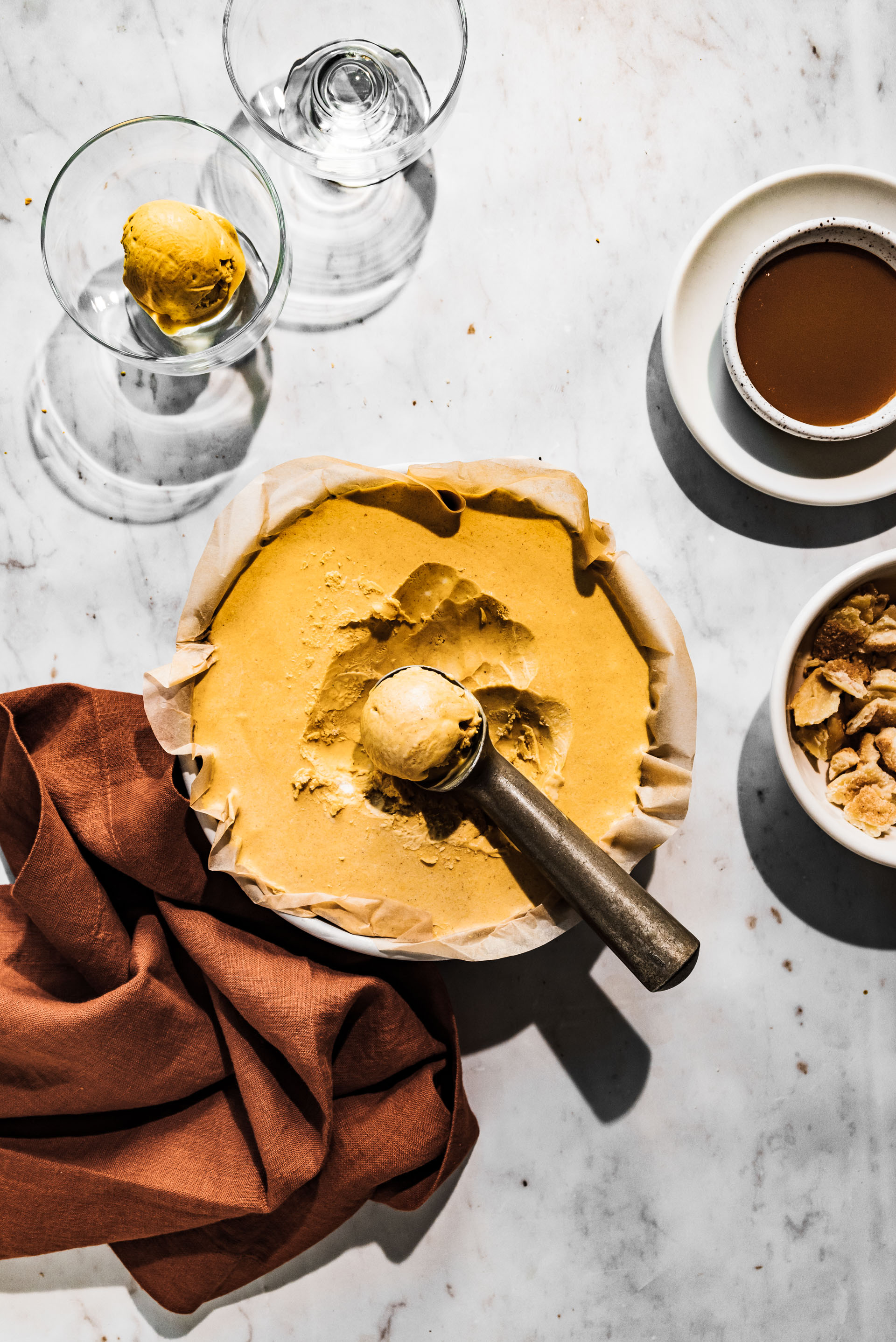 No-churn ice creams are such a breeze to make! They don't require any special equipment which is why I love making them. I wanted to create this specific flavor combination because I am not a fan of traditional pumpkin pie. Something about the texture doesn't appeal to me, but this pumpkin pie flavored ice cream I absolutely LOVE!
Infusing the no-churn ice cream with pureed pumpkin and pumpkin pie spice makes for the loveliest ice cream flavor. And if you're anything like me, then you know that the pie crust is one of the best parts of Thanksgiving dessert. Storebought frozen pie crust is the key to keeping this recipe super simple! And finally, a drizzle of caramel is the 'cherry on top' of these sundaes!
You can find the recipe for my no-churn pumpkin pie ice cream sundaes  & try out the new SideChef/Walmart+ recipe shopping experience HERE
This post was created in partnership with SideChef and Walmart. All opinions expressed are purely my own, as always. Thank you so much for supporting the companies that support this blog. 
MORE THANKSGIVING RECIPE INSPIRATION: