Now, you may or may not have heard of the life-changing loaf of bread, made infamous by Sarah Britton of My New Roots back in 2013, but the concept of eating bread made entirely of nuts and seeds is not 'new' by any means. But the everything seeded life-changing loaf of bread I am sharing with you today is a whole new version of the infamous loaf, and it is literally EVERYTHING! And trust me when I say that this grain-free, gluten-free, nut-free, vegan & keto friendly bread is absolutely going to go down in history as one of the best things to come out of our kitchen.
Now, the concept of transforming the original life-changing loaf (which featured various nuts, seeds, oats, etc.) into a nut-free version was pioneered by my friend Sher Castellano of With Food and Love. After trying Sherrie's seeded version, we were convinced that an all seed version was the way to go for us. Toward the end of our first loaf of the seeded bread, a genius idea came to me: what if I added everything but the bagel seasoning (EBTB) to this seeded bread!?!?! My hubby was immediately on-board with this idea, and I could not wait to get to recipe testing!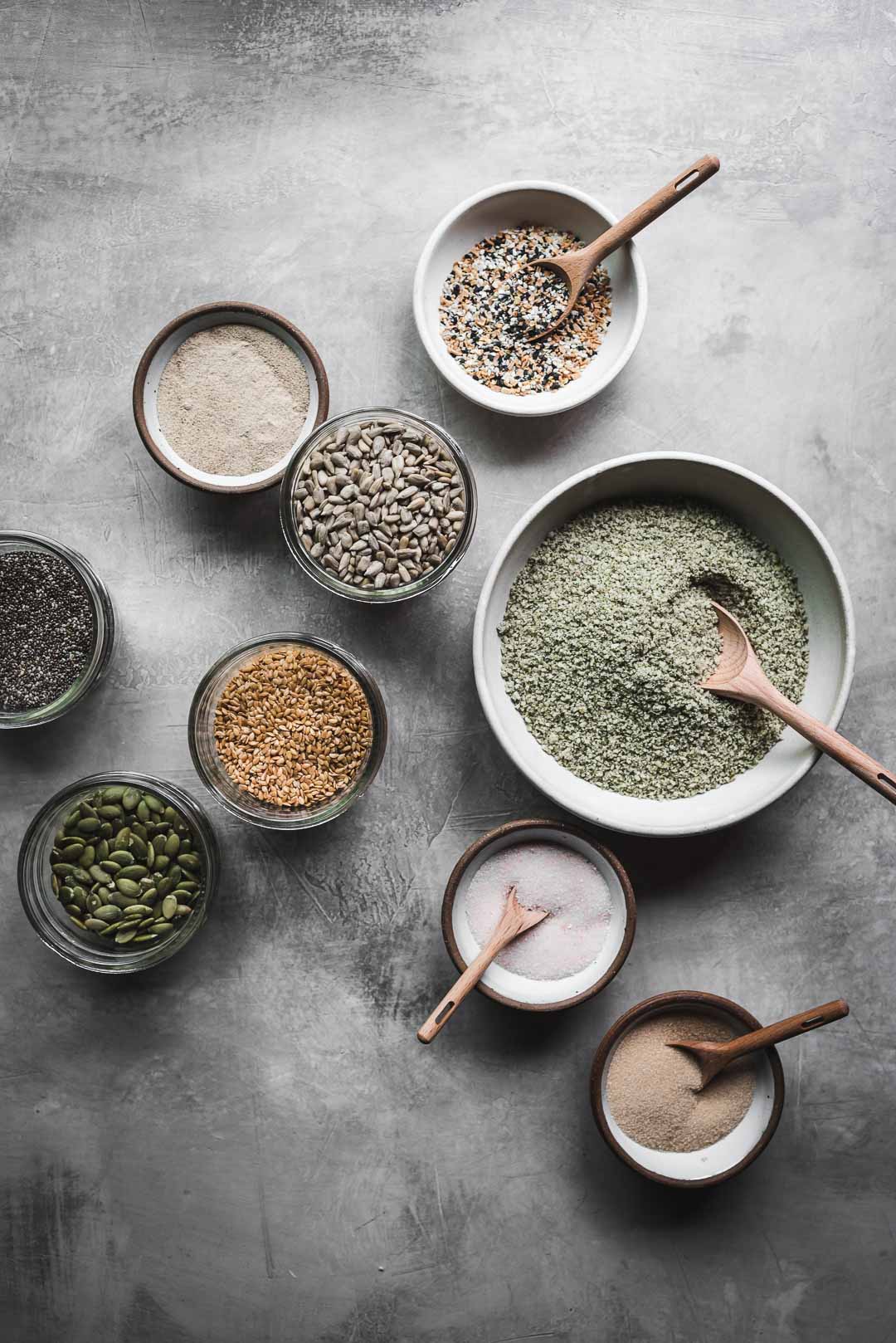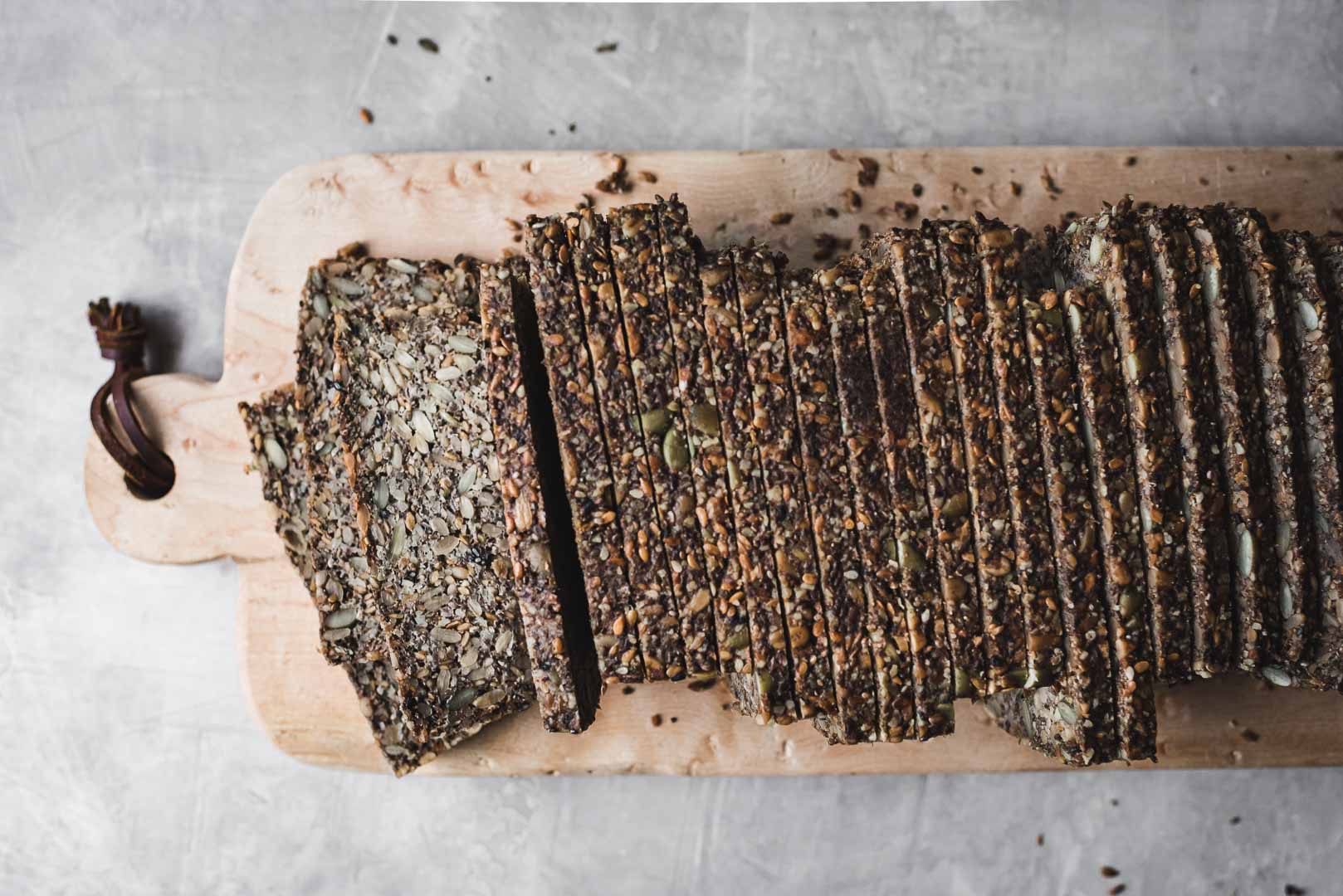 I found after several test loaves of this everything seeded life-changing loaf of bread, that there were just a few tweaks necessary to produce the exact flavor profile I was looking for. I added a generous amount of EBTB seasoning, a bit more coconut oil for a crisper crust, and a tablespoon of apple cider vinegar to give the loaf just a touch of acidity.
Now, you may be wondering, why would someone want to eat "bread" made entirely of seeds. Well there are many reasons, some people choose to limit their carbohydrate intake if they are following a certain way of eating (keto, paleo, whole 30, gluten intolerance, etc.) We personally have switched to eating this everything seeded life-changing loaf of bread as our toast and we have experienced some wonderful benefits: we feel more satiated, less bloated, and have more energy. Regardless of what you may or may not be eating, this seeded loaf is truly amazing and most definitely worth a try ;)
You know how amazing the house smells when you are toasting up an everything bagel? You get to experience that same awesomeness when you bake up this loaf and each time you toast up some slices (we like to toast this bread until the edges get nice and crispy). Top your toast off with cream cheese, avocado slices, a squeeze of lemon & a sprinkle of chili flakes and you have what may quite possibly be the perfect meal.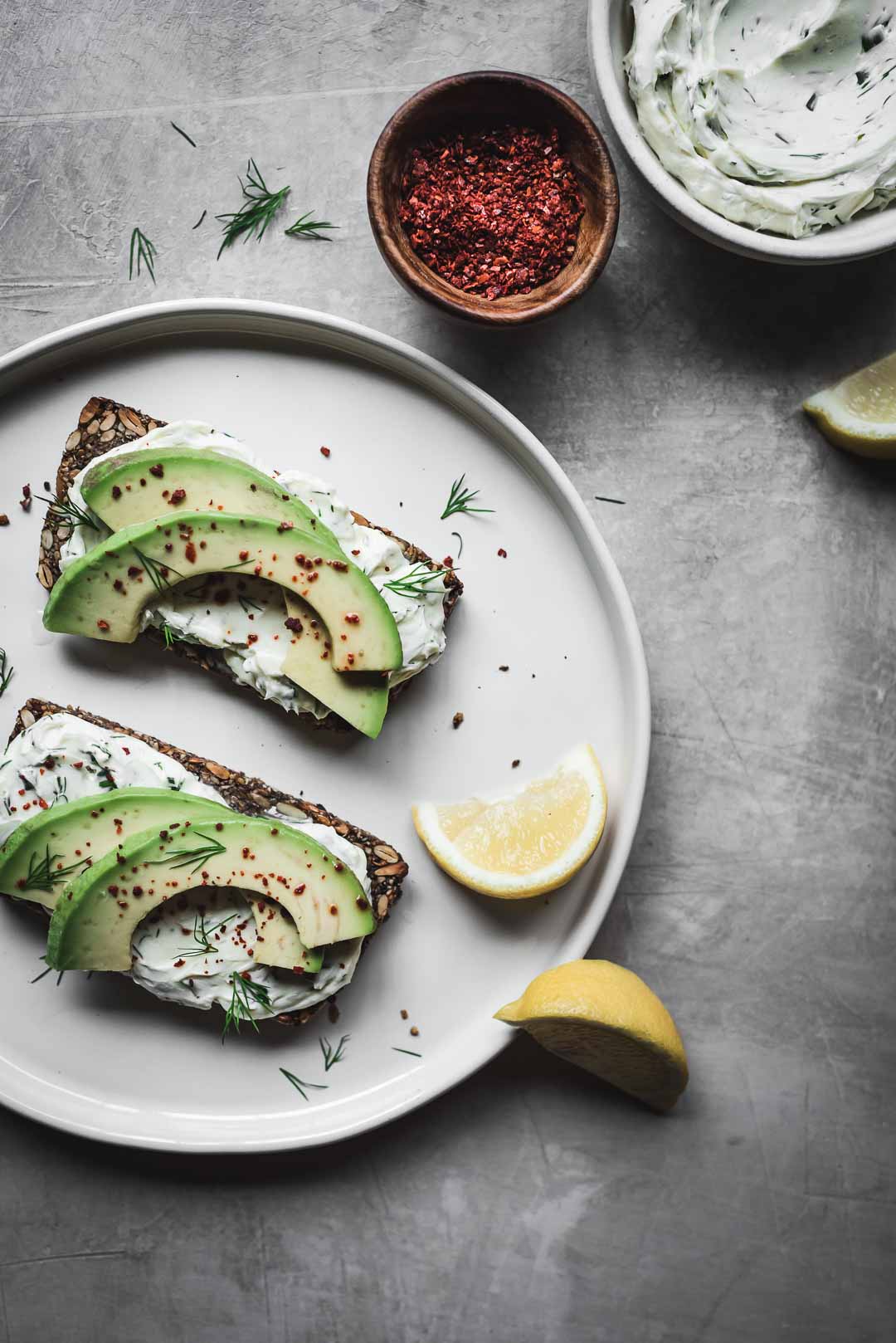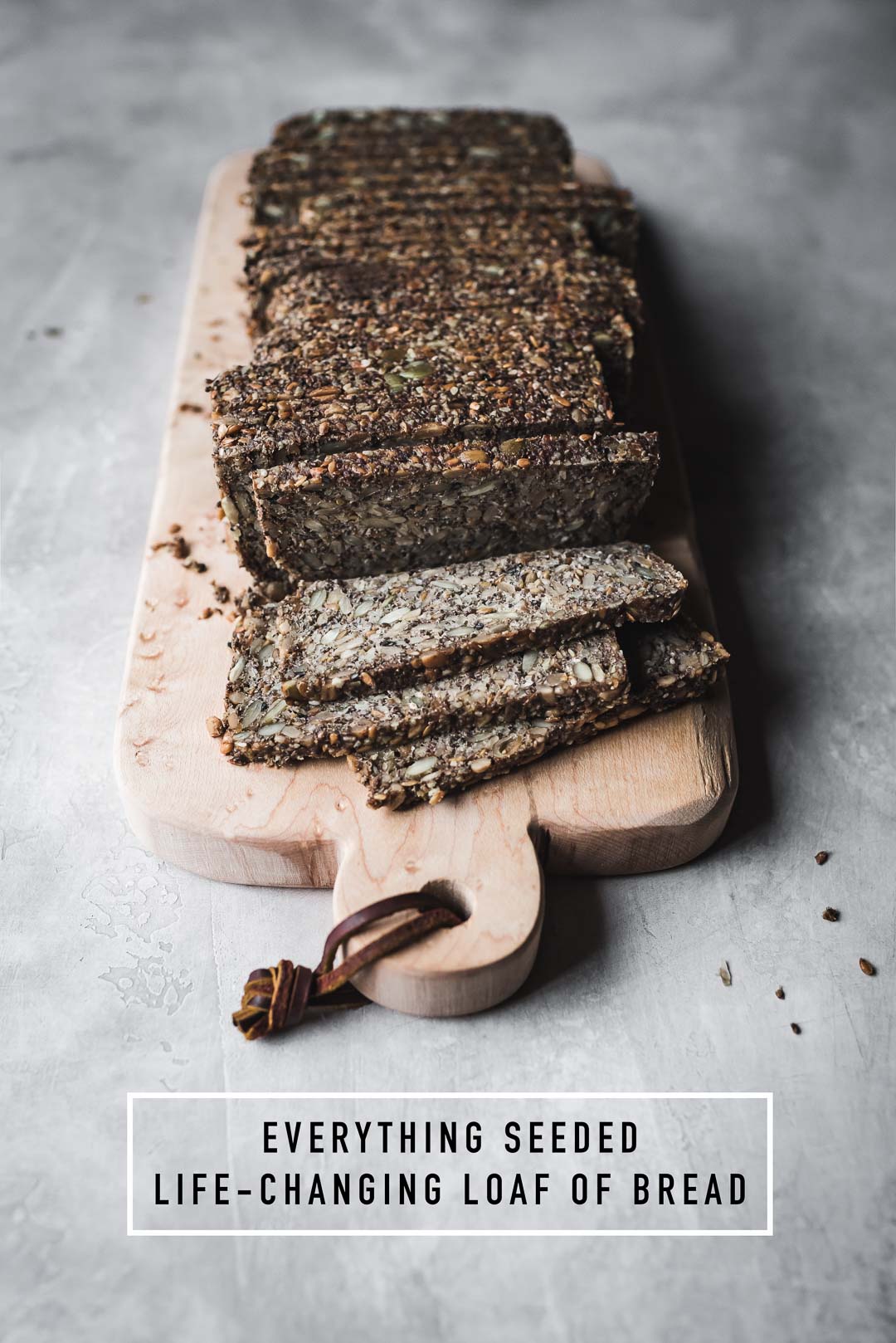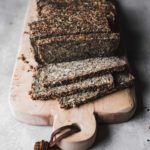 EVERYTHING SEEDED LIFE-CHANGING LOAF OF BREAD
---
Total Time:

1 hour 10 minutes

Yield:

24

slices

1

x
Description
MACROS: 2 grams net carbs, 6 grams fat, 8 grams fiber, 7 grams protein
---
---
Instructions
Preheat your oven to 350°F and line a 1 pound loaf pan with parchment paper and set it aside.
Pulse 1 cup of raw pumpkin seeds in your food processor or blender until nicely ground into a flour of medium-coarse consistency
In a large mixing bowl combine the pumpkin seed flour with the remaining pumpkin seeds, sunflower seeds, flax seeds, chia seeds, psyllium husks, everything but the bagel seasoning, salt and sweetener of choice.
Add in the warm water, melted coconut oil, and apple cider vinegar & stir with a spatula until the mixture is well-combined and thick. Use the spatula to press and pack the batter into the loaf pan, evening the top until it is nice and smooth.
Bake the loaf for 45 minutes, then take the loaf out of the oven and flip the bread onto a baking sheet so the top is facing down. Remove the loaf pan and return the now upside down loaf to the oven to bake for the remaining 15 minutes.
Once the bread is done baking, allow it to cool completely and then slice into 24 pieces (each slice will be approximately 1/4″ thick.
For optimal eating enjoyment, serve slices very well toasted and topped with cream cheese & avocado (or any topping of your choice ;)
Store bread in a re-usable bag in the freezer
Notes
*everything but the bagel seasoning is available at Trader Joe's & Costco stores and also on Amazon
(to make it yourself, check out this recipe)
Prep Time:

10 minutes

Cook Time:

1 hour

Category:

keto, bread, breakfast
FAQ
What are the macros per slice? 1 gram net carbs, 4 grams fat, 5g fiber, 4.5g protein
Is there a substitute for the psyllium husk or can I leave it out? The psyllium husk is critical to the texture of this seeded bread, so I do not recommend substituting or omitting. There are some options you can try if you simply cannot find psyllium husk where you live, but I cannot guarantee the results: https://www.ruled.me/faq/can-i-remove-psyllium-husk-powder-from-a-recipe/
Can you slice the bread thicker? This is a very dense loaf, so for best results, I highly recommend slicing into 24 slices, this makes for 1/4″ slices that toast perfectly, leaving you with crisp edges and just the right thickness of toast to support whatever you top it with.