There are probably millions of recipes for chia pudding on the internet – so why am I posting one here on my blog? Because I want this little space that I share together to with you, to be filled with the recipes that we love most and this winter citrus coconut chia pudding is one of them <3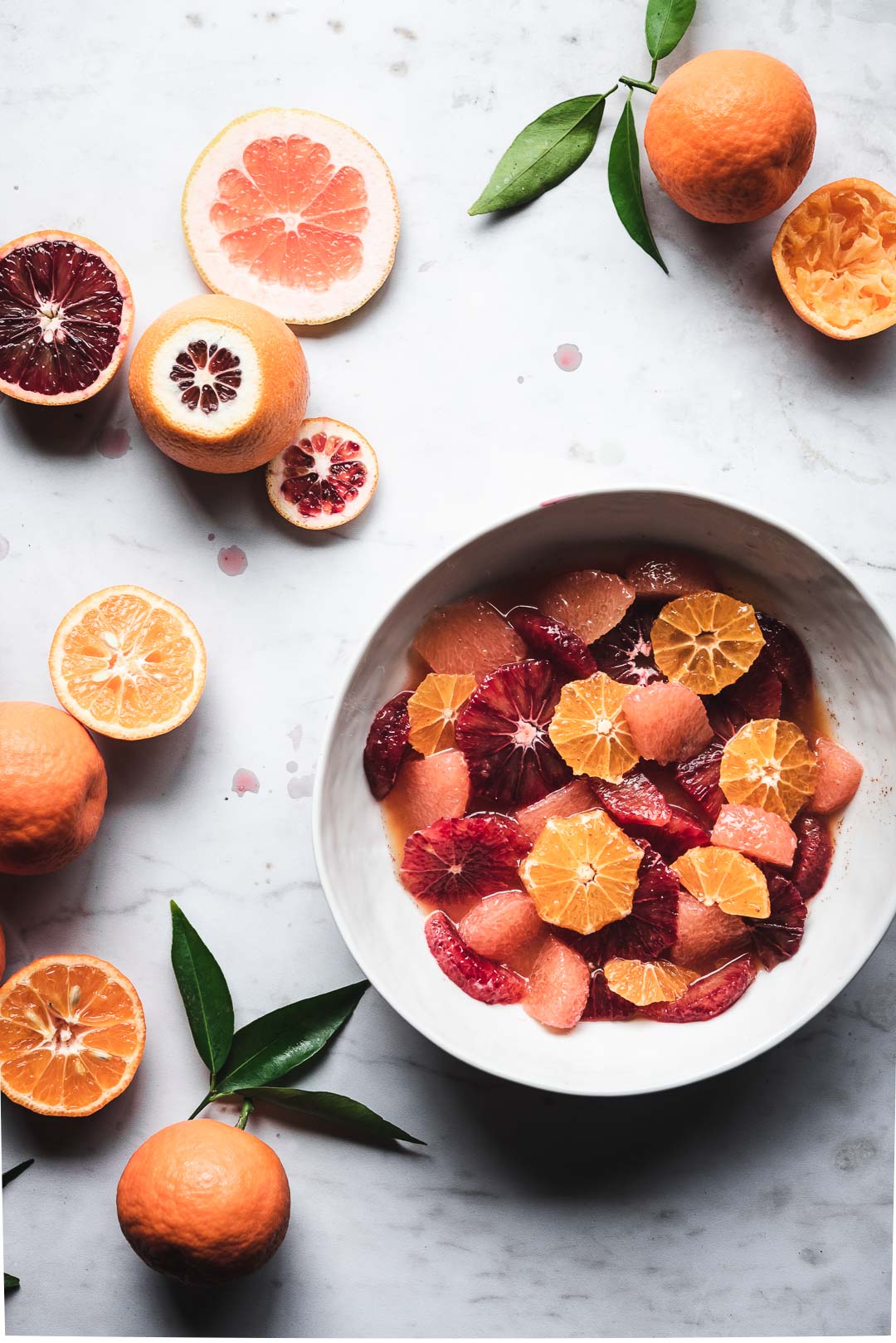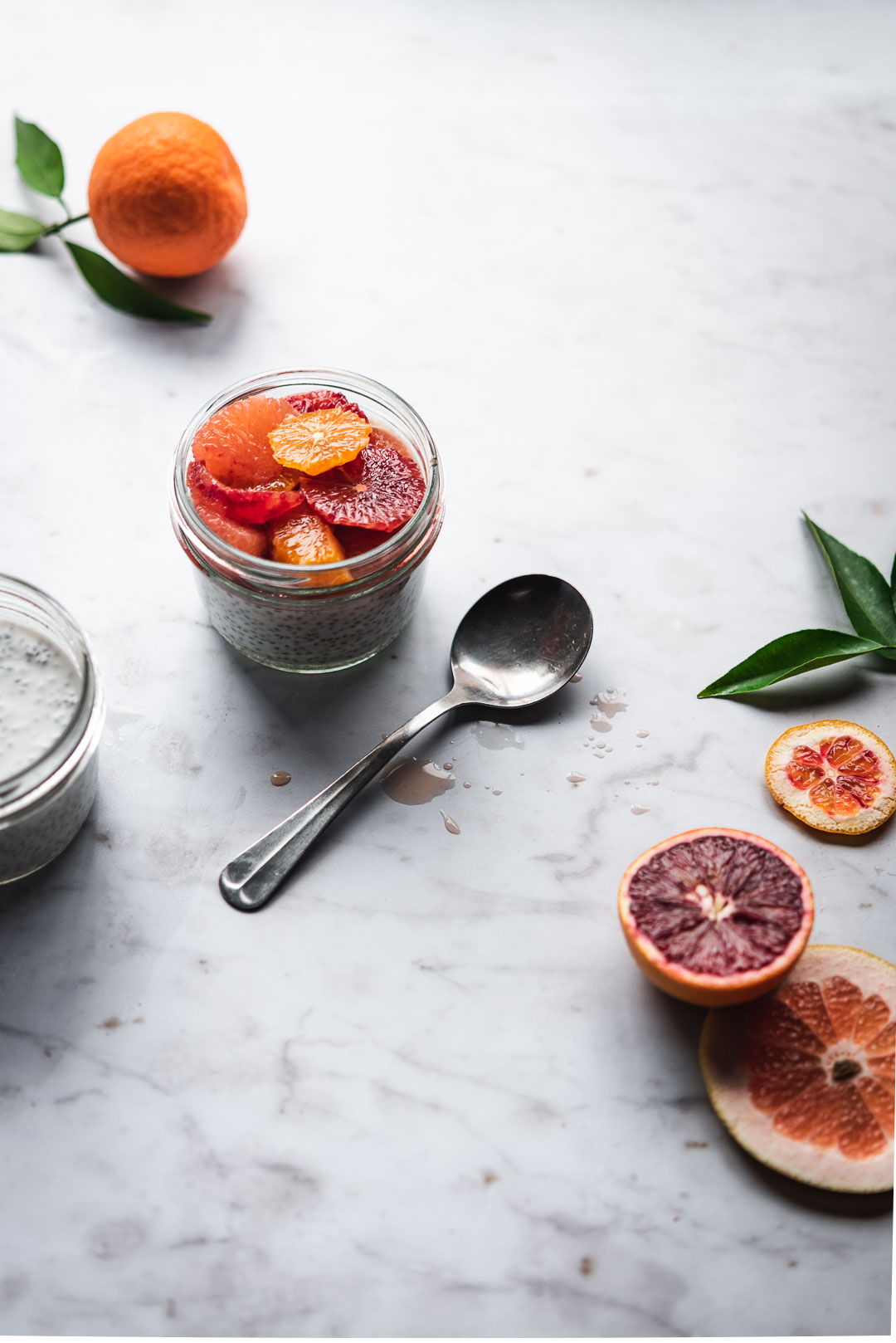 Recently, I shared some thoughts on an Instagram post about how living on a small island in Greece changed my relationship with food. The grocery stores in our village were so tiny and filled with hyper-seasonal ingredients which initially left me feeling creatively stunted, but my mindset shifted as I started to focus on what was available instead of what was not. It turned out that having less options was not a hindrance, rather, the simplicity actually enabled me to experience a freedom that I had never felt before.
The simplicity that comes from having fewer options had such a profound impact on me. Our life felt so much less stressful, food never went to waste, and even though we had so much less, it felt like we had more than ever. So, returning to the US (where it seems like we have every food known to man at our fingertips 365 days a year) left me feeling overwhelmed, to say the least. But I was determined to recreate the simplicity that I was forced to embrace in Greece back here in the US.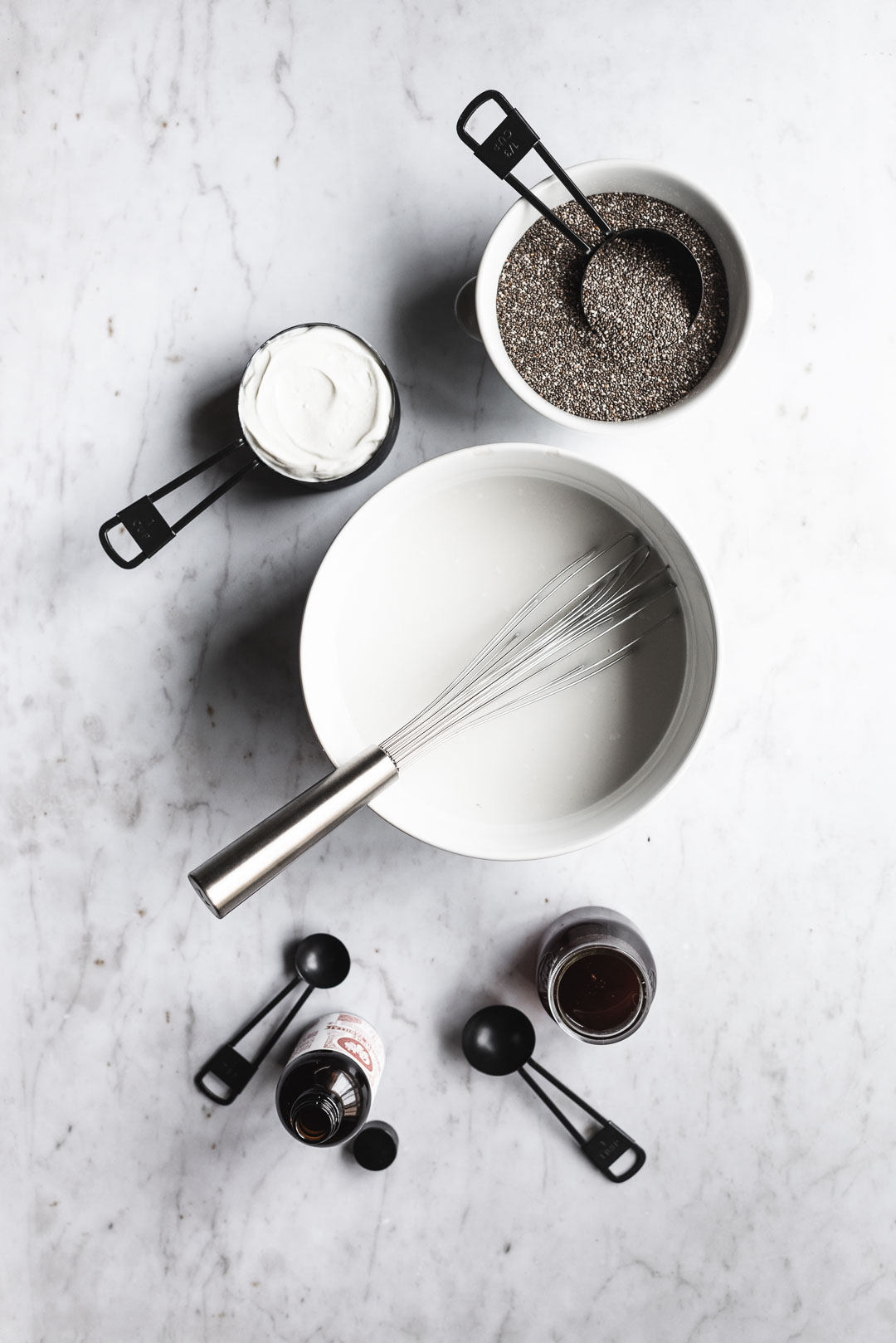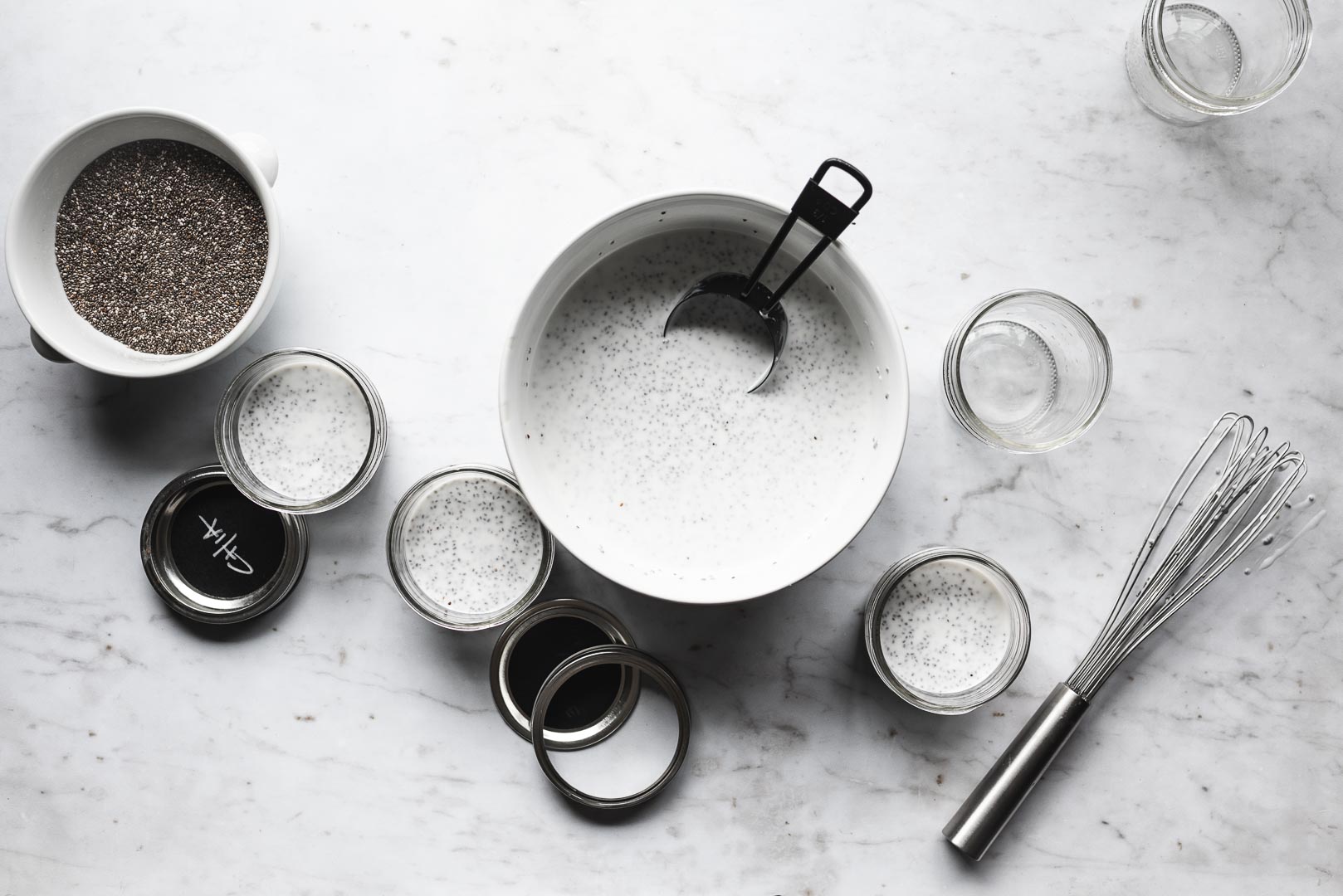 There are a few principles that I have been using to keep things simple, one of which is to meal plan and meal prep as often as I can. Which is why I am sharing this winter citrus coconut chia pudding recipe with you today! Having little jars of coconut chia pudding prepped in the refrigerator has been a total game changer. The chia pudding takes all of five minutes to make and keeps so well in the fridge – which means that a healthy, satisfying meal is at our fingertips all of the time!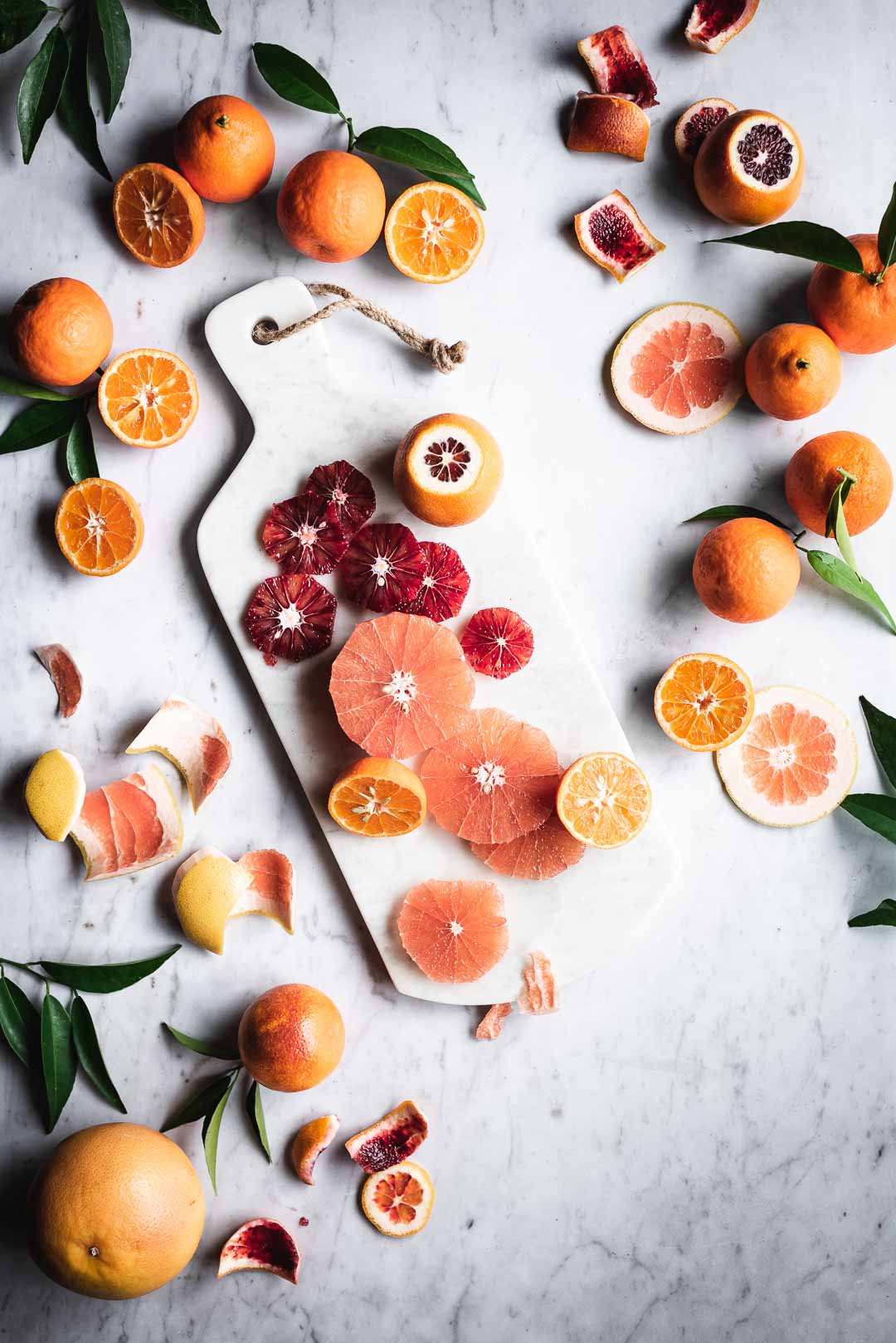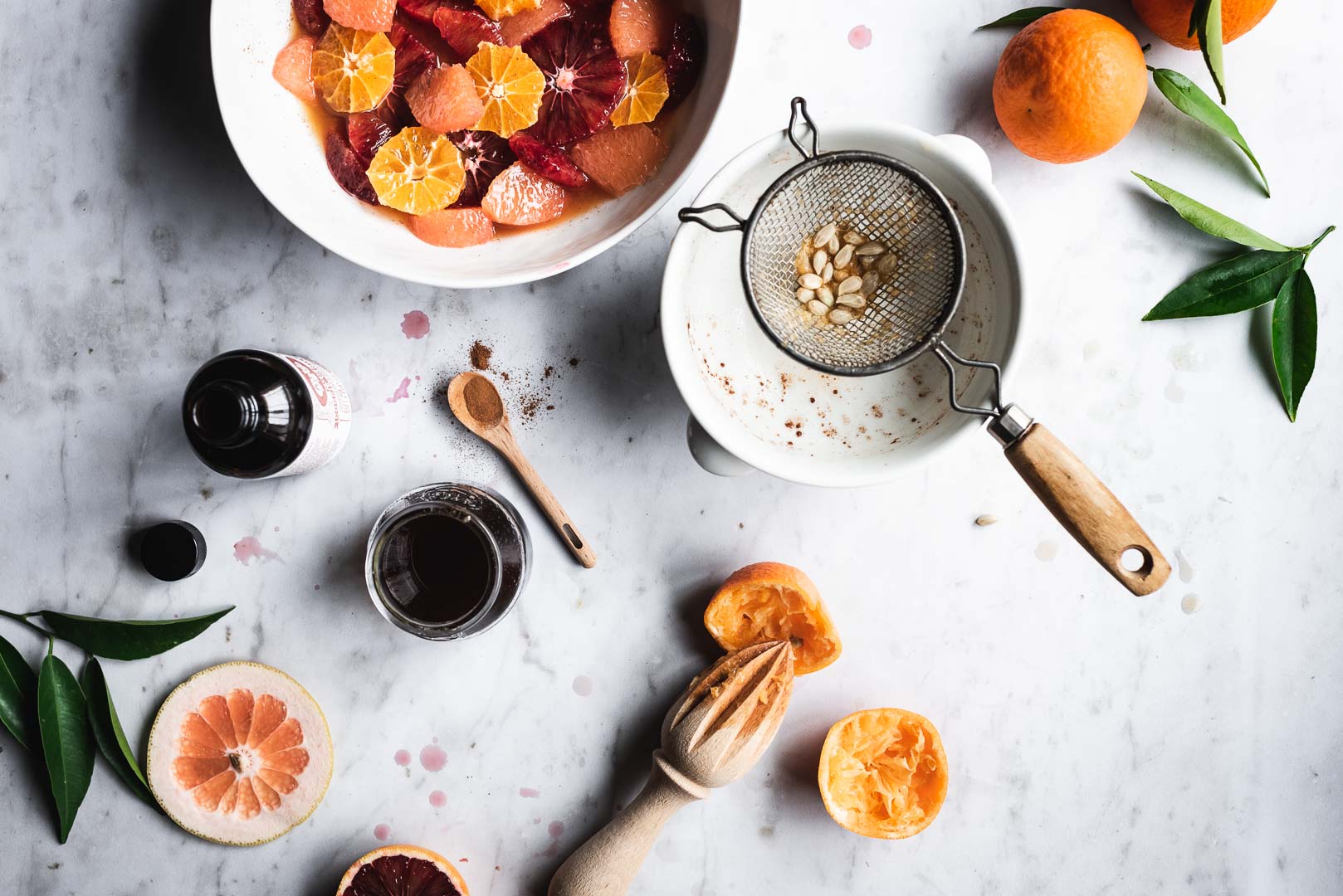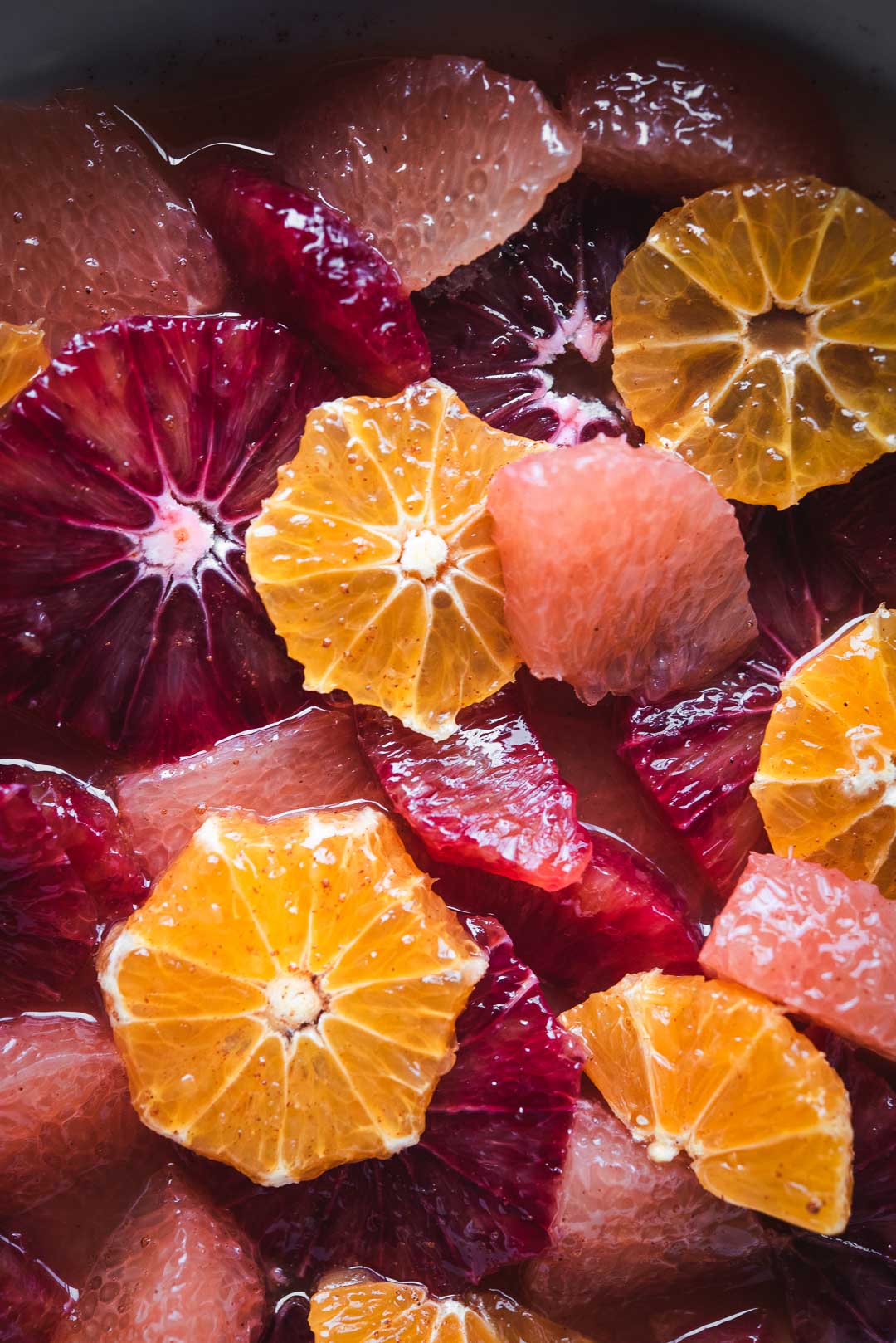 Another principle that I am using to keep things simple is to eat seasonal & local as much as possible. Being that it is currently winter here in California means that when it comes to fruit, it is all about citrus! So a medley of locally grown citrus has been our current staple for topping our favorite coconut chia pudding! I like to use pink grapefruit, blood oranges and mandarins soaked in a bit of mandarin juice, maple syrup and cinnamon, but any seasonal fruit goes so well with chia pudding (my favorite summertime topping is fresh berries!)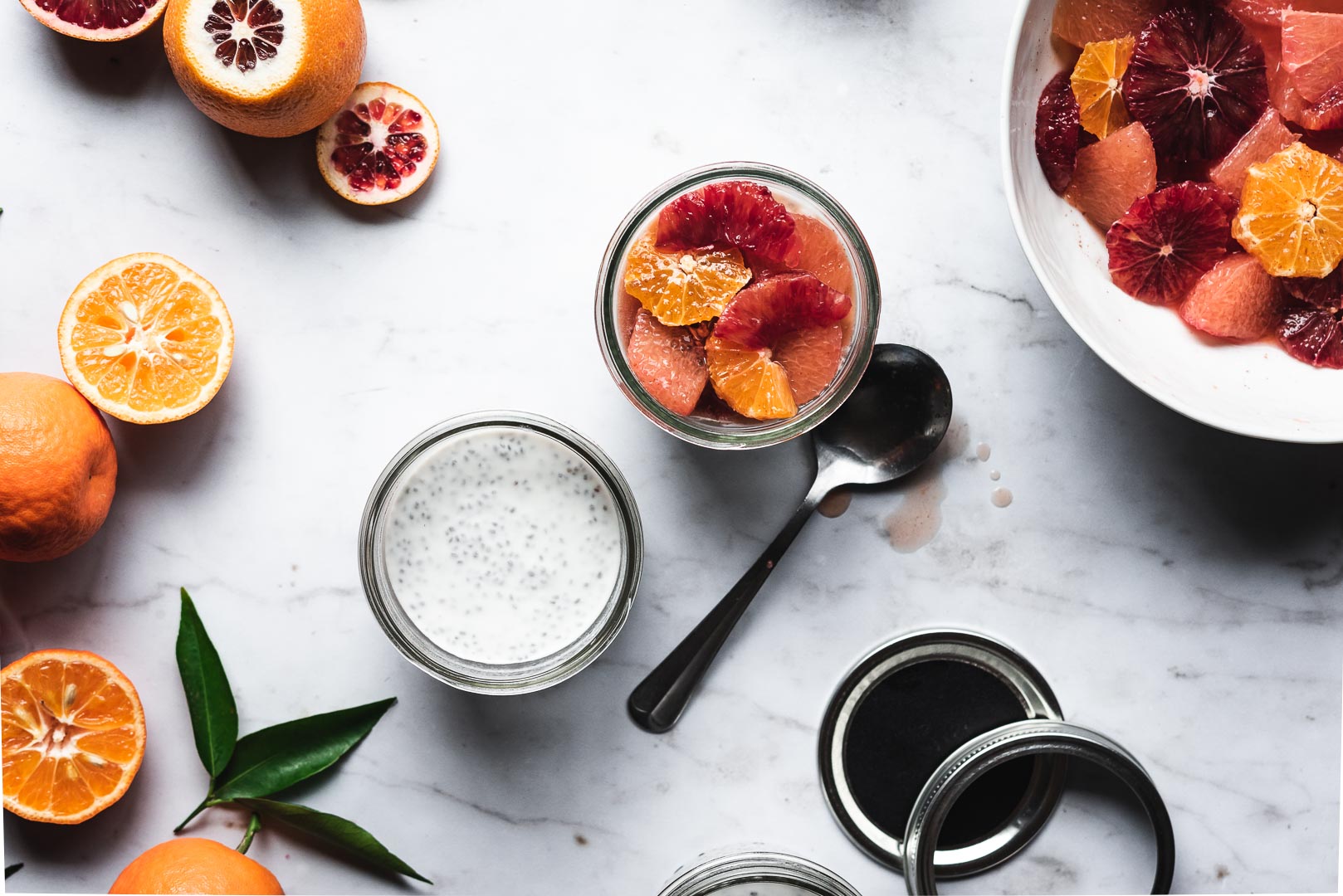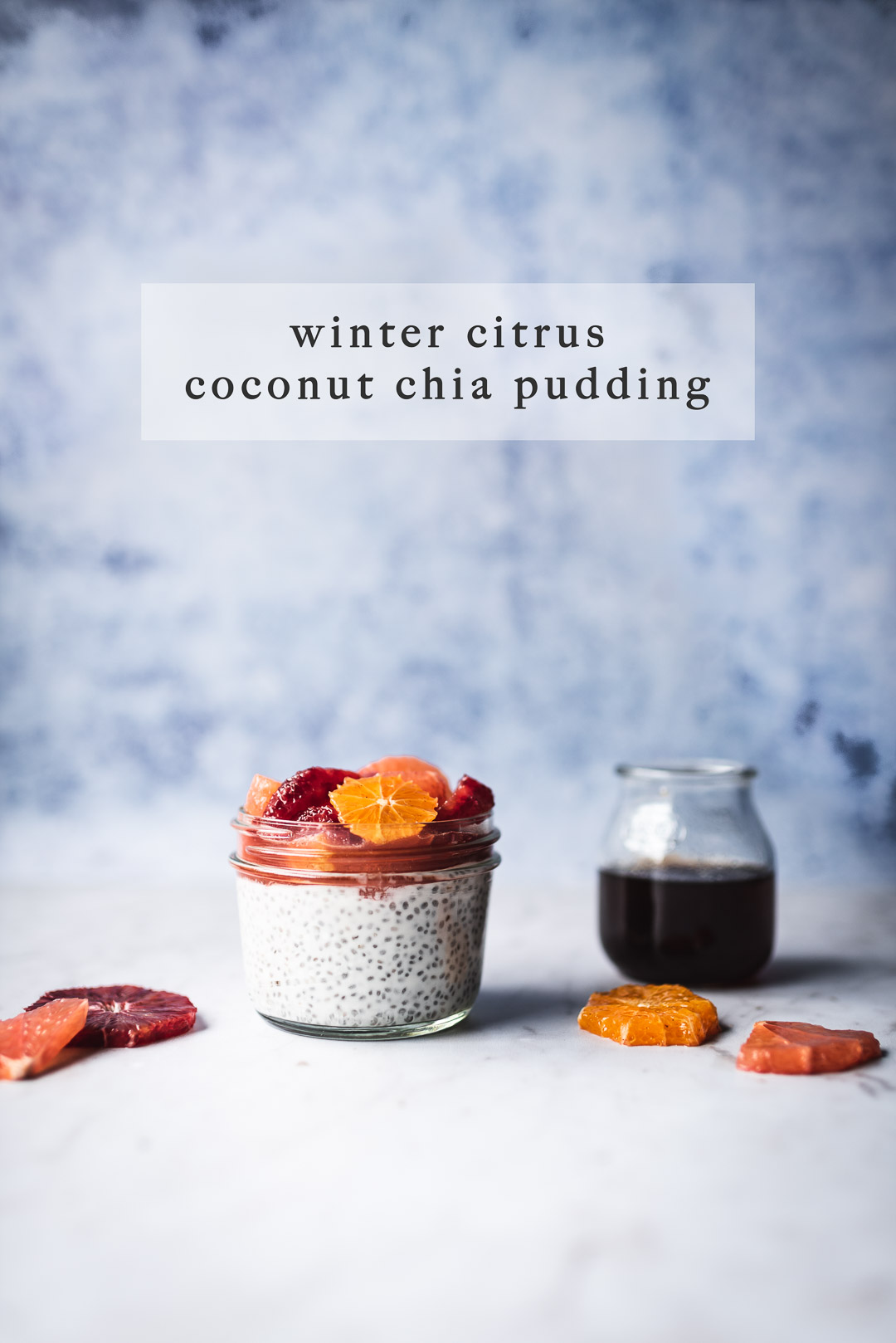 In closing, I hope that sharing these tips for keeping things simple will encourage you to embrace a new approach to the way you live and cook. And if you give this winter citrus coconut chia pudding a try, I would love to know if you enjoy it as much as we do ;)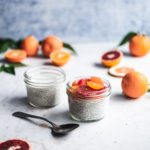 WINTER CITRUS COCONUT CHIA PUDDING
---
Total Time:

0 hours

Yield:

(8) 8 oz. jars
FOR THE CHIA PUDDING:
FOR THE WINTER CITRUS TOPPING:
2

blood oranges

1

large pink grapefruit

4

mandarins

2 tbsp

maple syrup

1/2 tsp

vanilla extract

1/4 tsp

cinnamon
---
Instructions
FOR THE COCONUT CHIA PUDDING:
Empty the two cans of coconut milk into a medium sized mixing bowl (if your coconut milk is separated, you can heat it in the bowl for about 30 seconds in the microwave and then whisk to blend the cream into the liquid)
To the coconut milk add the yogurt, maple syrup and vanilla extract, whisk until well combined
Add in the chia seeds and whisk to incorporate the seeds into the coconut milk mixture
Using a 1/3 cup measuring cup, scoop 2/3 of a cup of chia pudding into each 8 oz. jar (leaving about 1/2″ of space at the top of each jar (this recipe yields (8) 8 oz. jars)
Cover each jar with a lid and store in the refrigerator
FOR THE WINTER CITRUS TOPPING:
Use a paring knife to remove the peel & pith of the citrus
Slice the citrus into 1/4″ slices or supreme the citrus by slicing in between each segment (either method works well, its all about personal preference) and place citrus slices in a bowl
Juice one of the mandarins into a small bowl and add the maple syrup, vanilla extract & cinnamon to the mandarin juice, whisk well to combine
Pour the flavored mandarin juice over the citrus slices, cover and store in the refrigerator
TO SERVE:
Remove a jar of chia pudding from the refrigerator and spoon some of the marinated citrus over the top of the pudding (making sure to scoop up some of the citrus juice) – enjoy!
Prep Time:

0 hours

Cook Time:

0 hours