Hosting a weekend workshop in San Francisco, CA was something that I knew was meant to be. Planning this event was a whirlwind of a timeline, from the time we confirmed our location to when the workshop took place was only 6 weeks! As you can probably imagine, those 6 weeks were very busy weeks, but the end result was absolutely worth it all. Curating and teaching workshops is so much more than just a chance to learn to take pretty photos – the purpose of our workshops is to empower those who attend to not only grow as creatives but to leave with the skills & tools necessary to pursue their passion with renewed drive and confidence.
For this workshop, I was joined by Kimberley Hasselbrink, an acclaimed food photographer and cookbook author, who blogs over at The Year in Food. Kimberley spent most of the last 10 years of her career in San Francisco and the two of us share a very similar passion for photographing produce, so I knew she would be the perfect co-host for our summer workshop in the city.
Our weekend began with a welcome dinner on Friday night. The menu for the entire workshop was plant-based & gluten-free friendly, which led to some amazing dishes prepared by our Chef Matt Flores and event assistant Elena Feldbaum. The tables were styled by event stylist Ellie Baygulov and featured beautiful hand-dyed indigo linens from local Sacramento maker Indigo Designerie.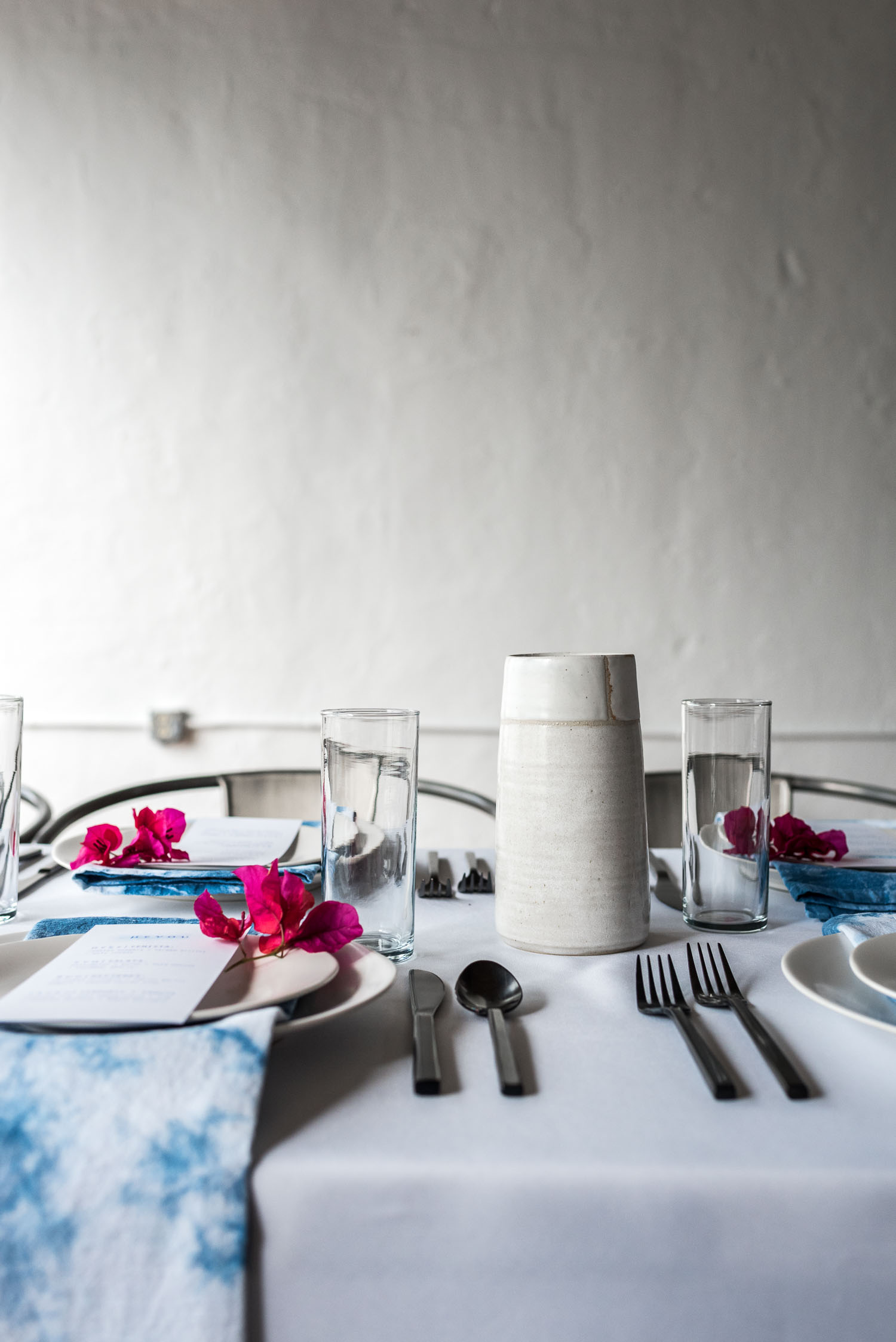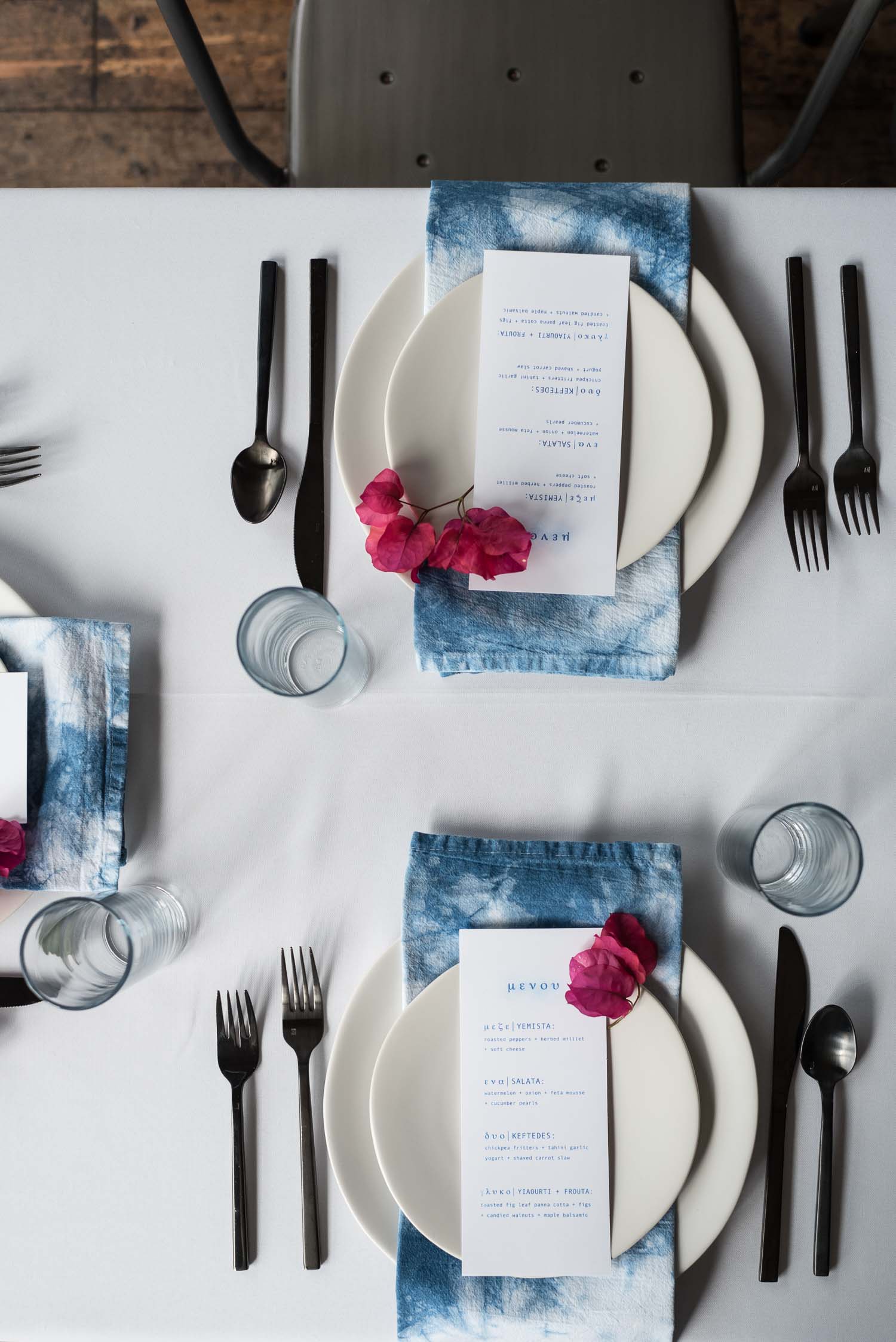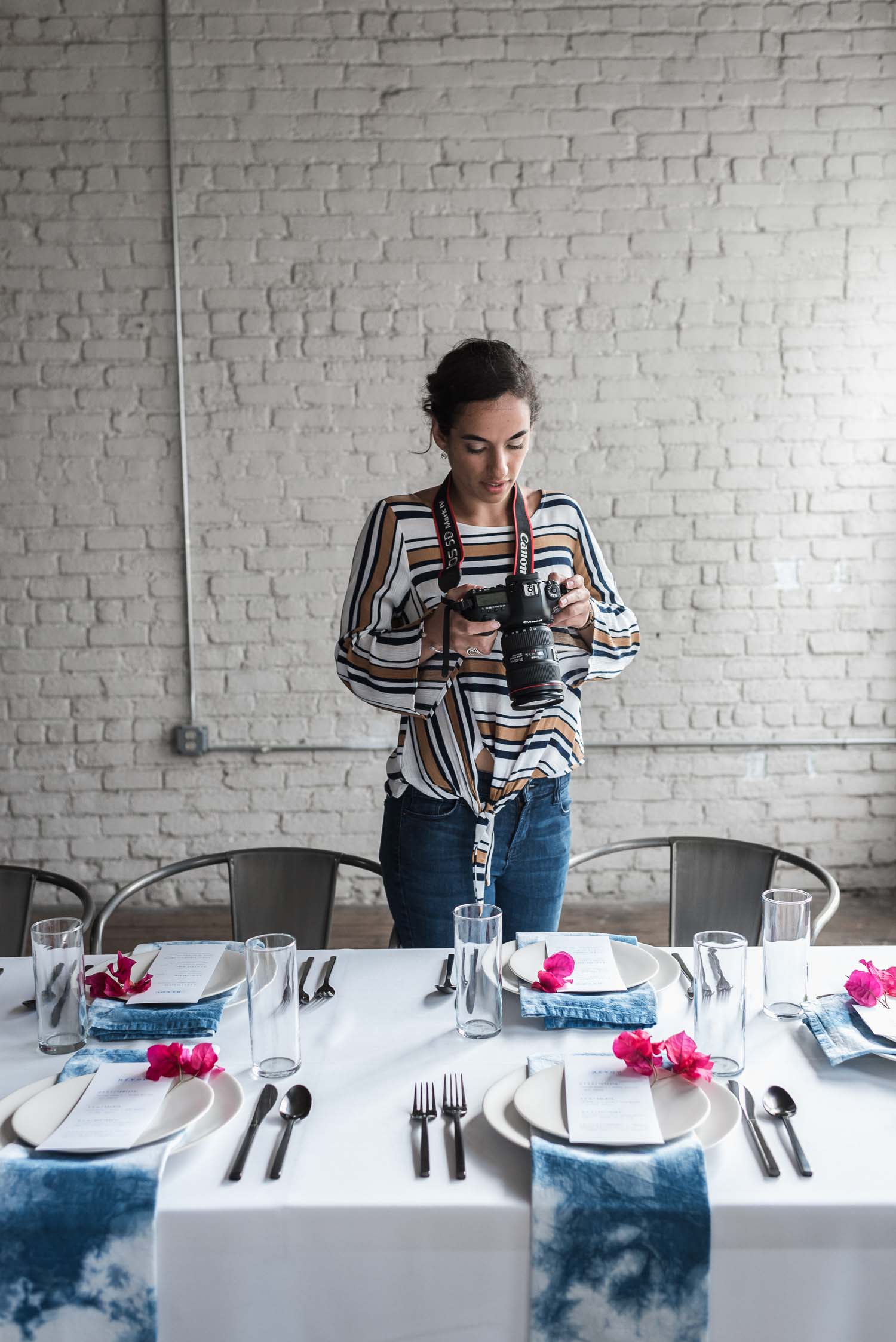 Inviting all of our attendees to join us for a beautiful dinner made for an incredible night of good company allowing all of us to get to know each other before we started learning together all weekend.
Saturday workshop lessons began with the basics of DSLR photography and lessons in styling & lighting. One of our attendees, Julianna, surprised us by bringing some Mr. Holmes Bakehouse pastries to the workshop, so these gorgeous pastries became the subject of our first shoot (no, Mr. Holmes pastries are not gluten-free if you were wondering). We also introduced our attendees to composition and incorporating the human element during this shoot.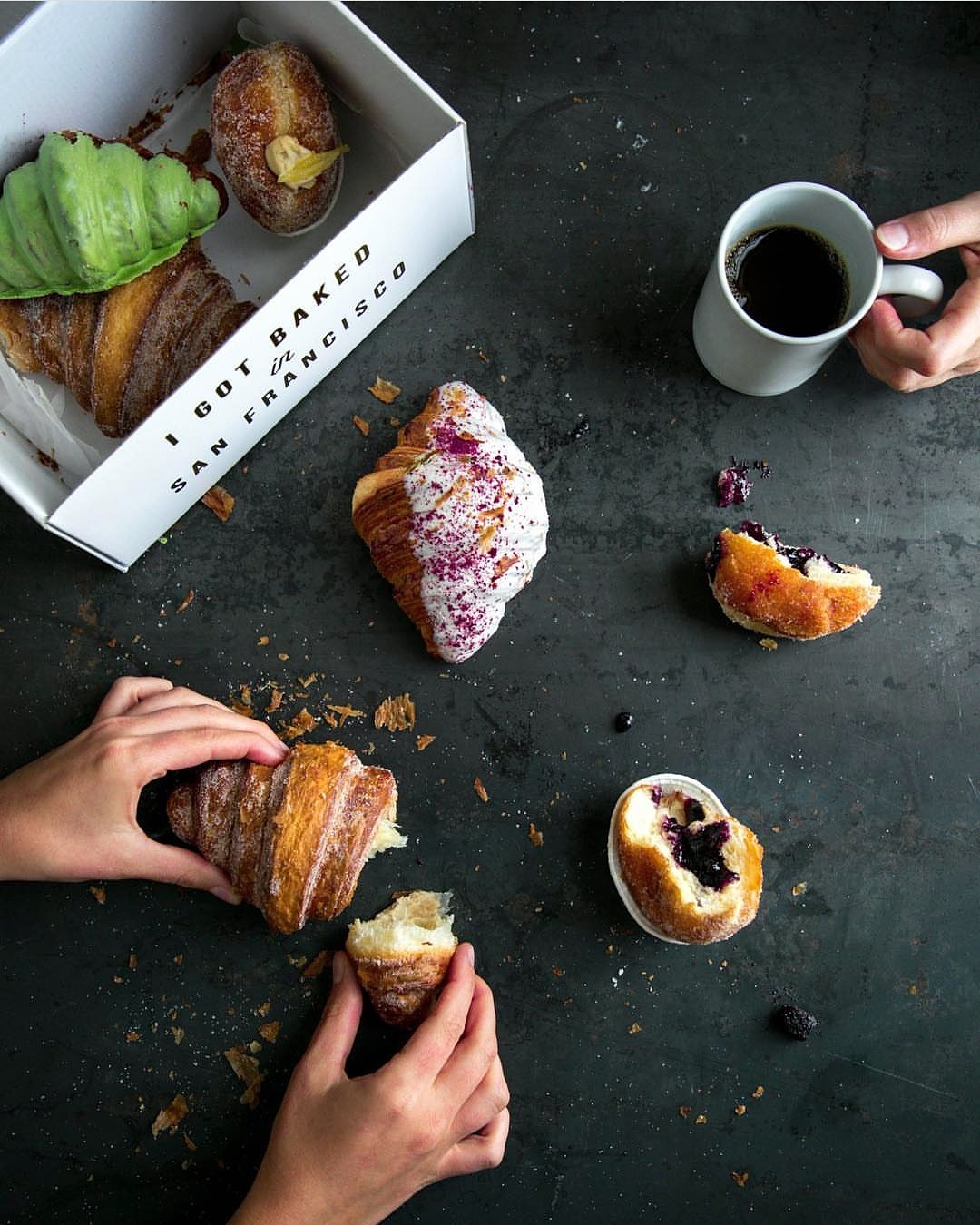 [ image by attendee: Julianna Vezza ]
It always amazes me how different each crop of attendees can be from each other. What amazed me about the group of attendees that came to this workshop, was just how hungry they were to get their hands on things and style themselves. They were so eager to do things themselves, it was beyond inspiring to watch them and in turn get them to verbalize the decisions that they were making. That is one of the things that is so powerful about workshops, when you are at home shooting in your space, you are typically all by yourself, processing your thoughts and decisions in silence as you style & shoot away. But at a workshop, surrounded by like-minded creatives, you have the opportunity to really think about why certain lighting, composition, styling & technical decisions are made and as your teachers, we encourage you to verbalize what you are seeing and why you are making those decisions. This learning environment is invaluable for really understanding the creative process and, in turn, how to find your creative style. The following scenes were styled by our students with guidance from Kimberley, Ellie & myself.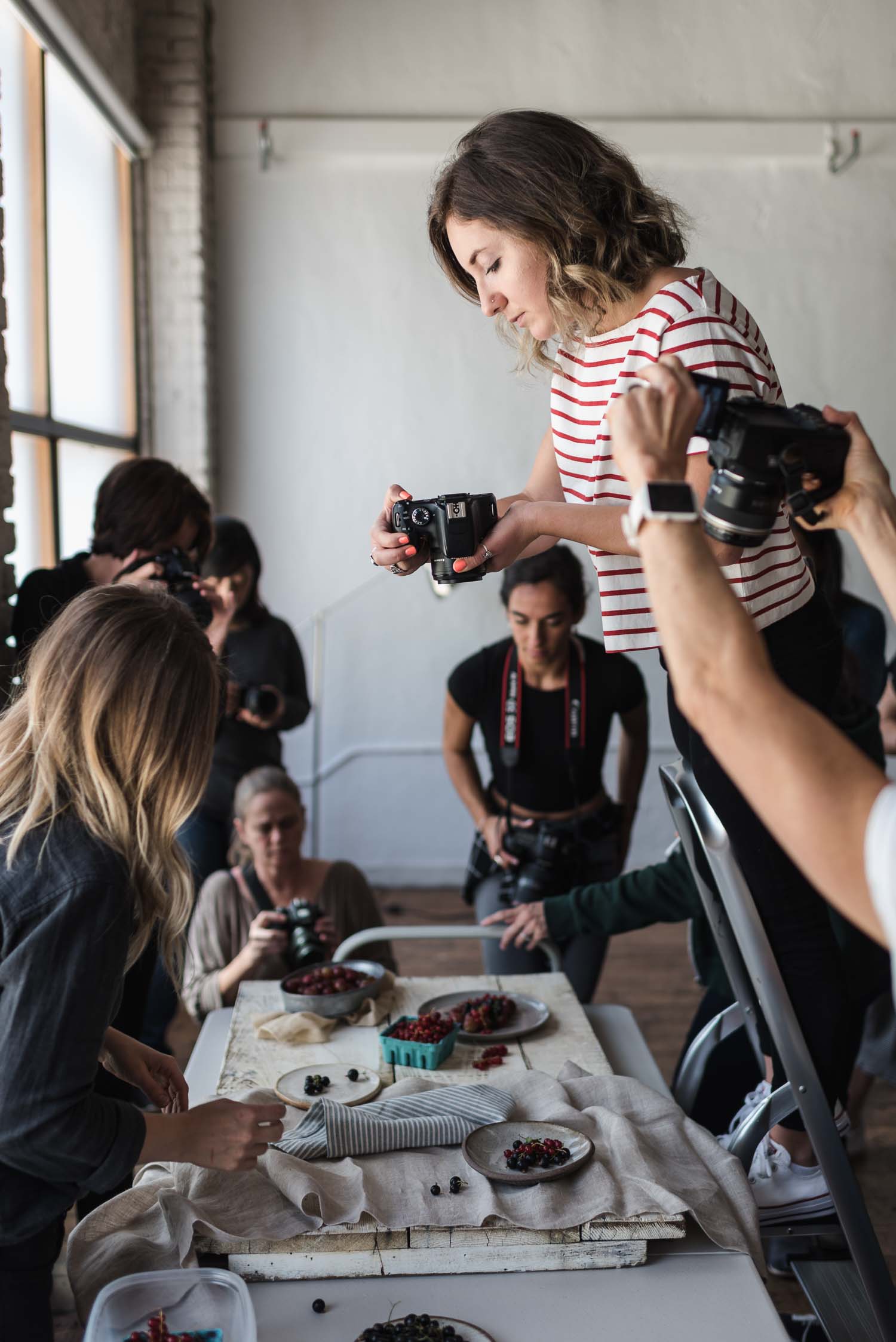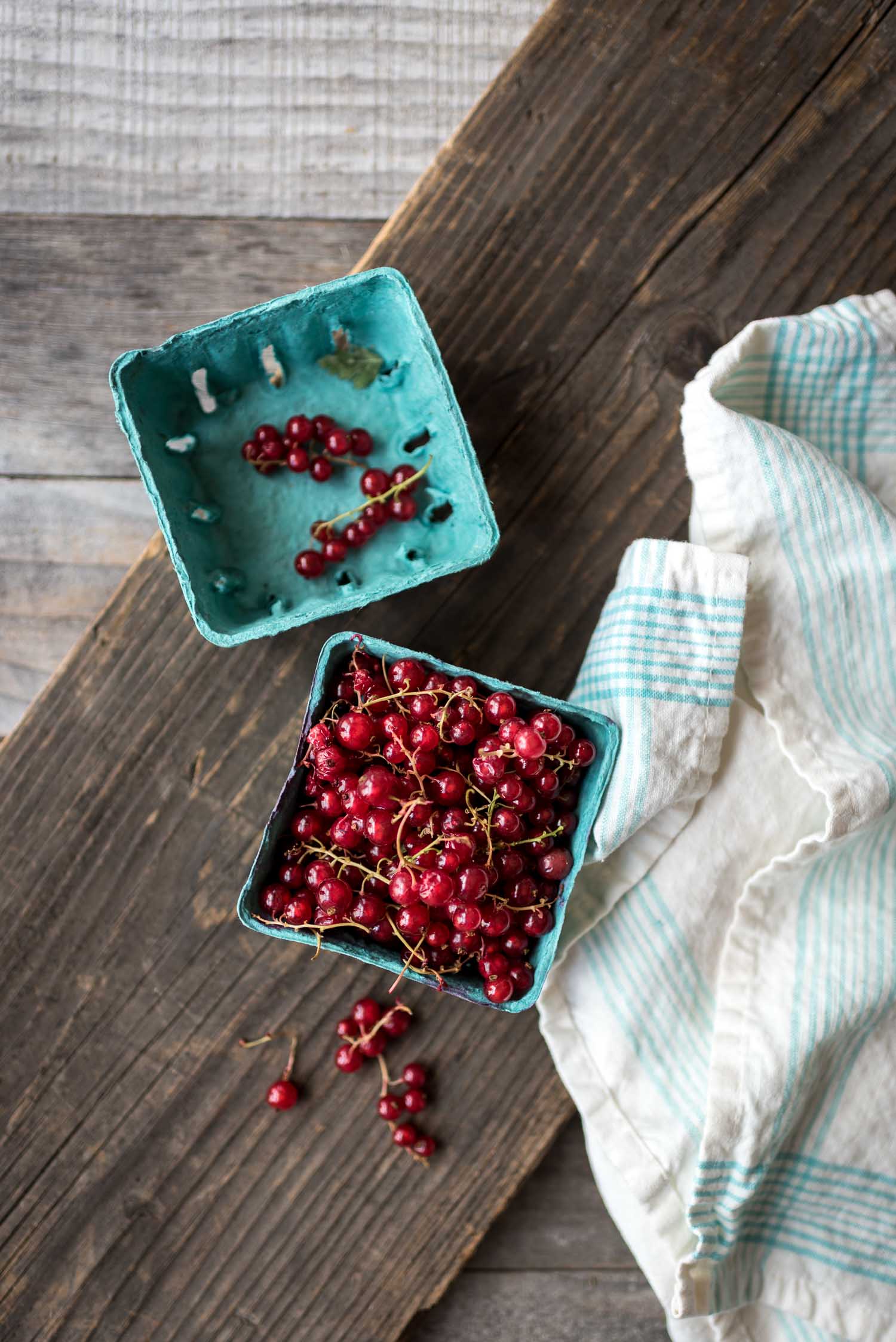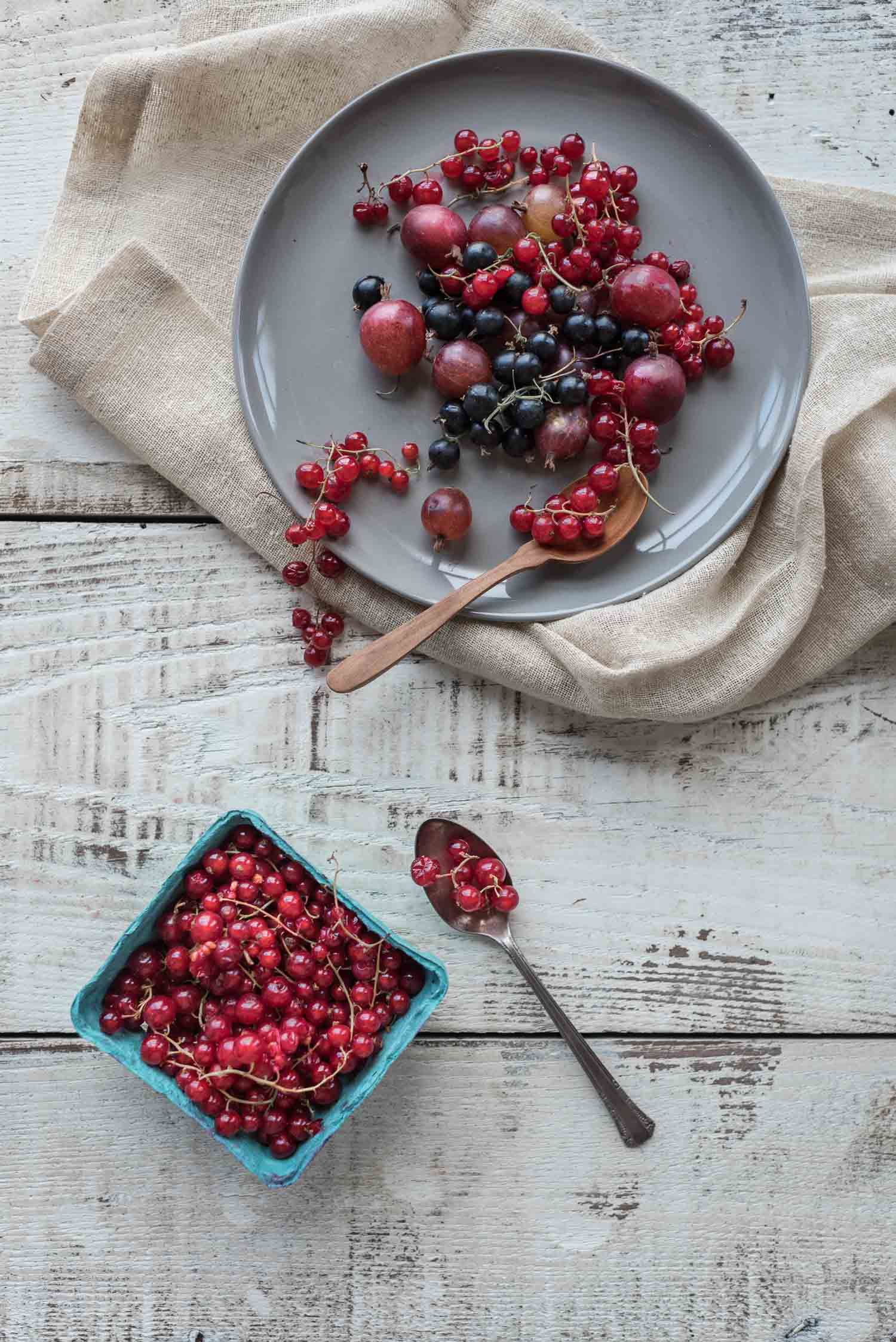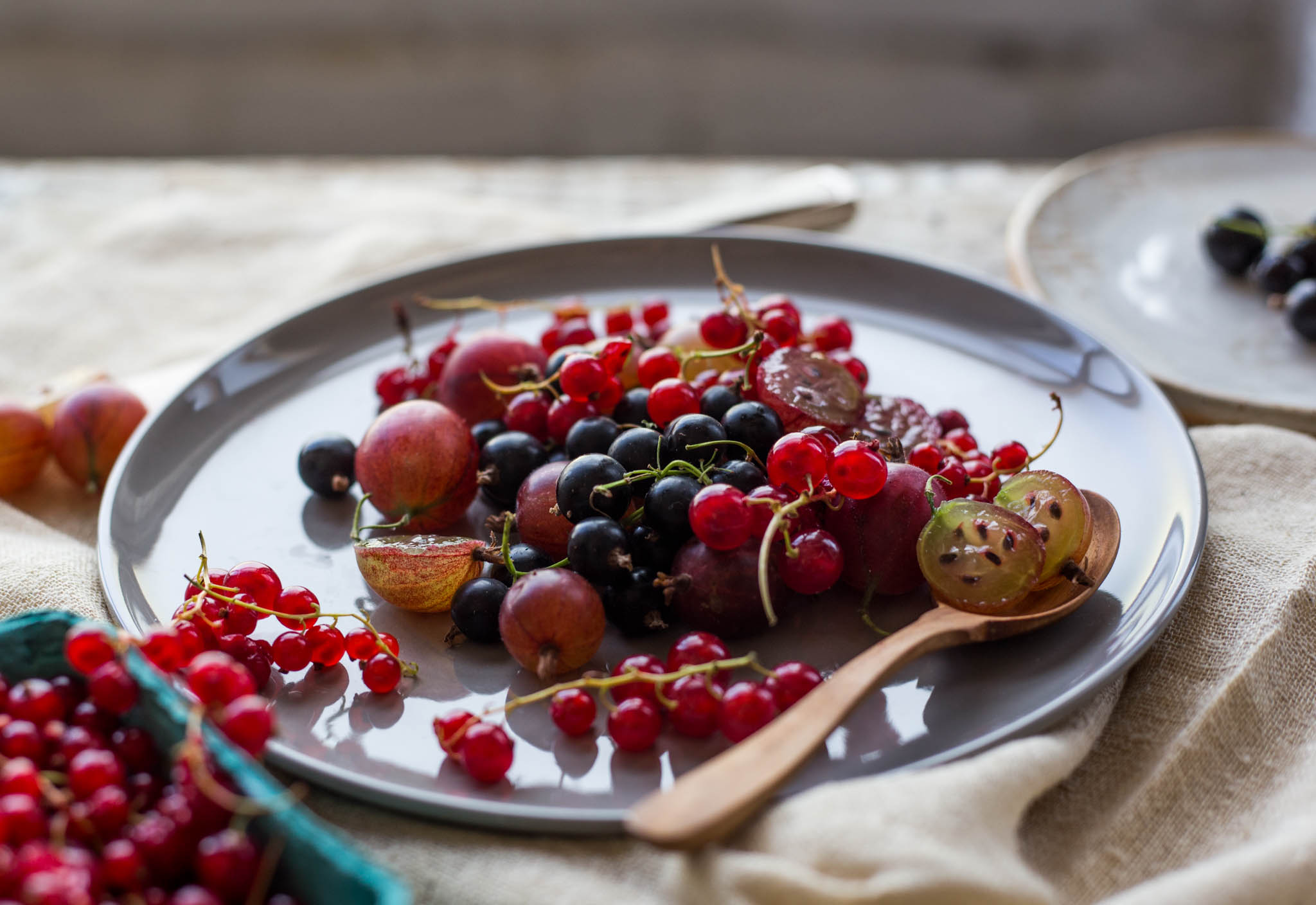 [ image by attendee: Meleyna Nomura ]
One of the most fascinating lessons we set up for our attendees did not consist of your typical subjects for a food photography workshop. Kimberley and I decided to set up a ceramic shoot, featuring gorgeous ceramics from MMClay, where our attendees could really focus on dialing in all of the concepts that we had been teaching them throughout the day. We laid out the basic elements for each shot, one with a light backdrop and the other with a dark backdrop. We encouraged our attendees to verbalize what they were seeing, what needed to change and then as a group effort we ended up with one light still-life & one dark still-life, both beautiful in their own way.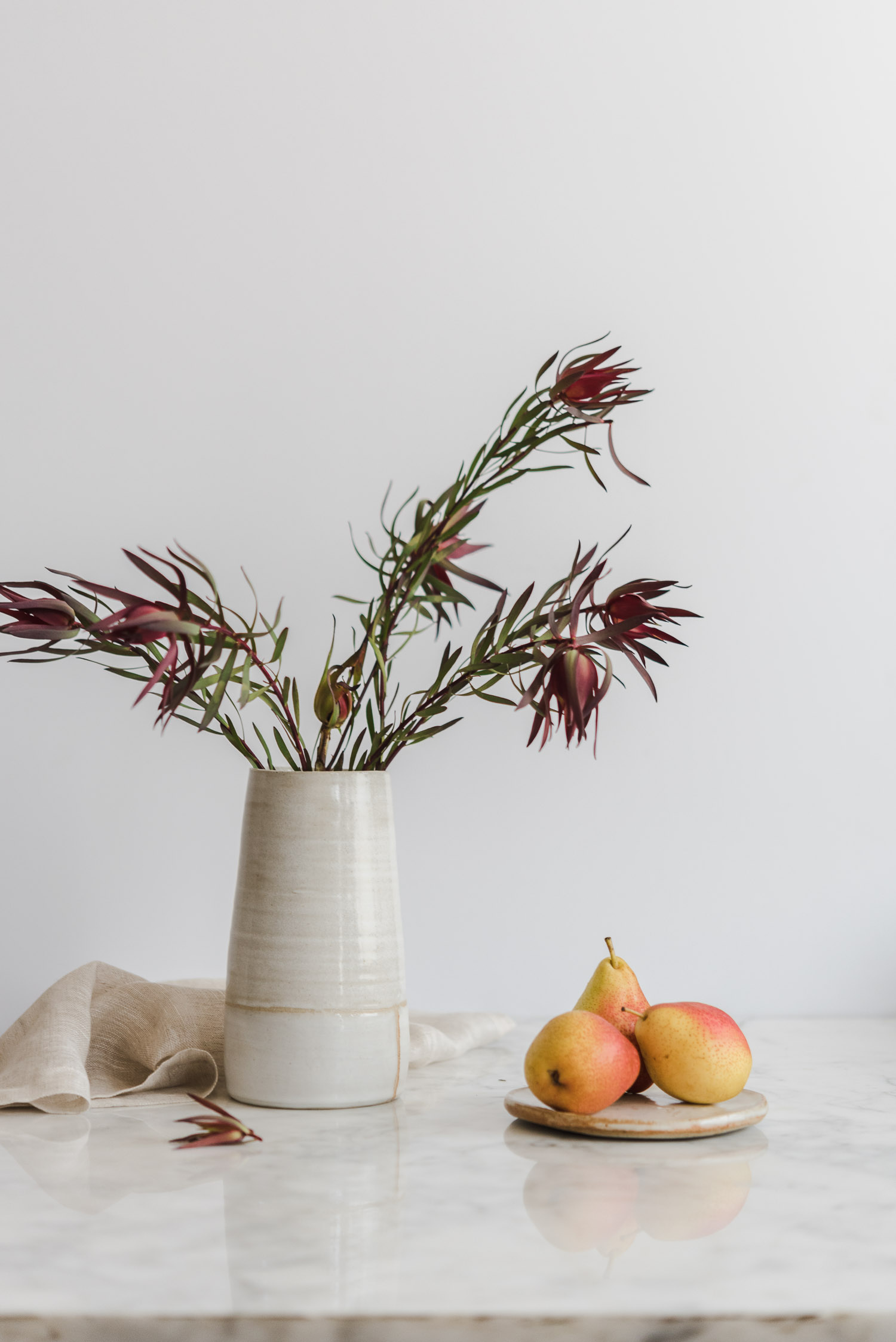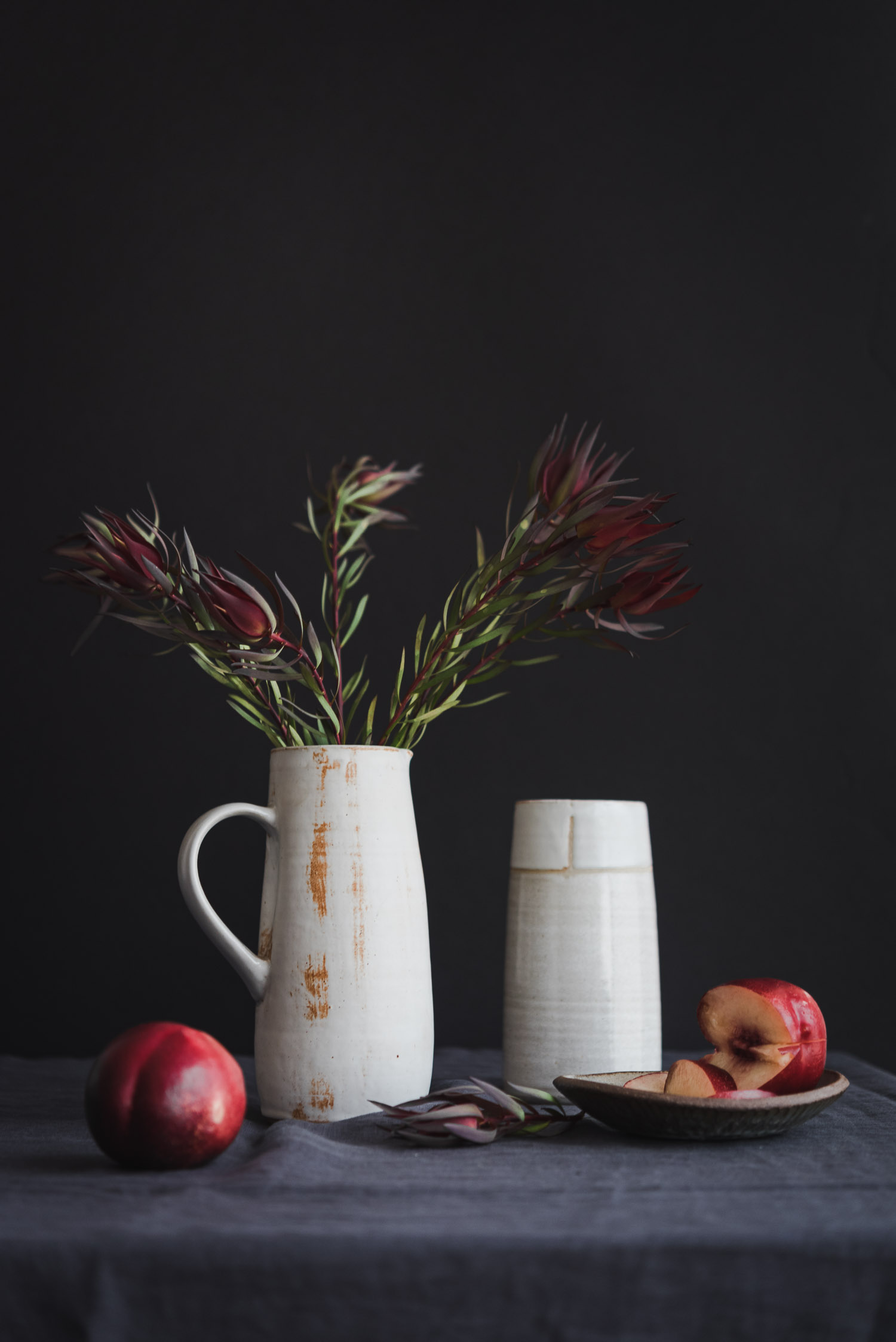 Saturday ended with a pie-making styling session, that was a wonderful opportunity to learn about story-telling with our photography. Styling assistant Ellie Baygulov expertly braided a gluten free pie crust ( provided by Cup4Cup) while our attendees snapped away, each of them capturing the beauty and grace of this moment in their own special way.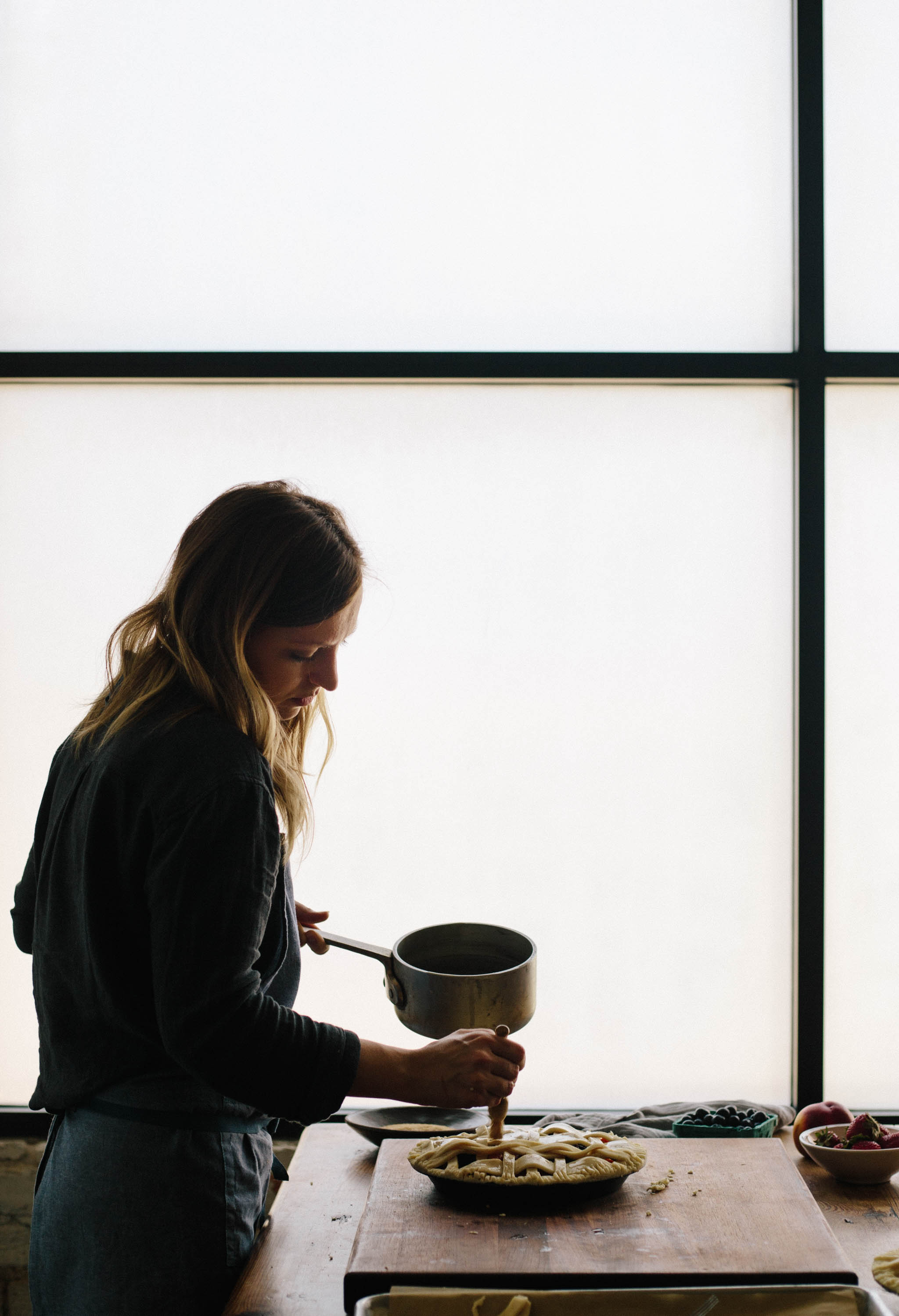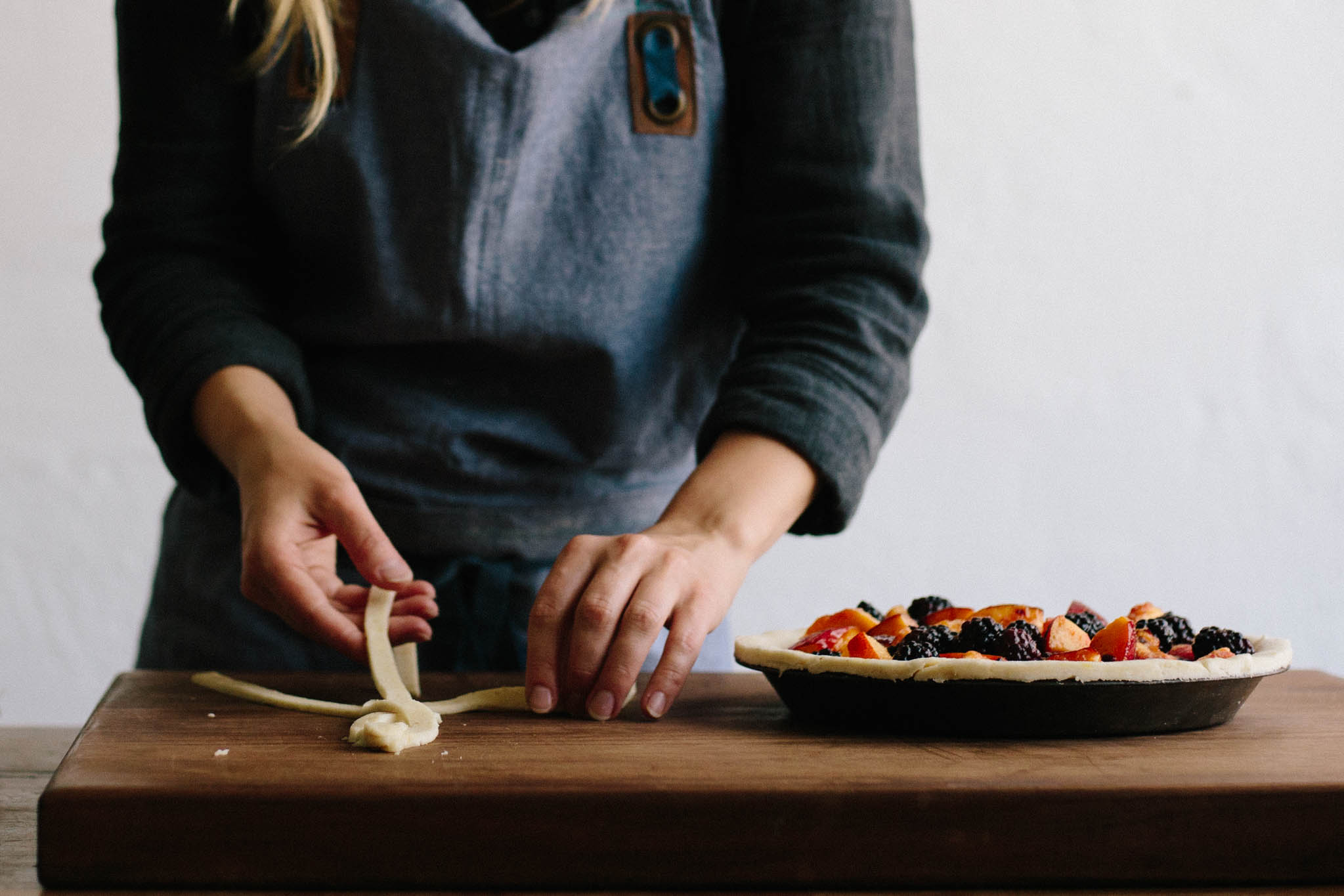 [ images by attendee: Meleyna Nomura ]
Sunday began with a styling session by Kimberley and I, where we set up a scene with one of the gorgeous pies that Ellie had styled. We broke down every decision we made from prop selection, to composition & placement of our subject – this live styling lesson was an invaluable time for our attendees to really pick our brains and get a firm grasp of how we approach the styling and set up for a photo shoot.
strawberry rhubarb pie with beautiful braided Cup4Cup gluten-free pie crust
The rest of Sunday was focused on the power of editing and specifically why Adobe Lightroom is our editing software of choice. We guided our attendees through the entire process of editing an image in Lightroom and revealed to them our most trusty tools and techniques to create images that have the 'wow' factor, showing them how we use Lightroom to develop our own personal photography styles and create a consistent look with our work.
Another beautiful lunch was served by our amazing kitchen team, Chef Matt & Elena, which featured the most gorgeous green gazpacho that everyone was swooning over! While the meal was amazing, there was a bittersweetness in the air as we all knew that our time together was coming to a close. By now, after just a couple of days together, we had all grown so close to each other. Even in a group setting like this, when you gather together people of one heart and one mind, there is a certain synergy that builds between all of you, making for deeply meaningful connections.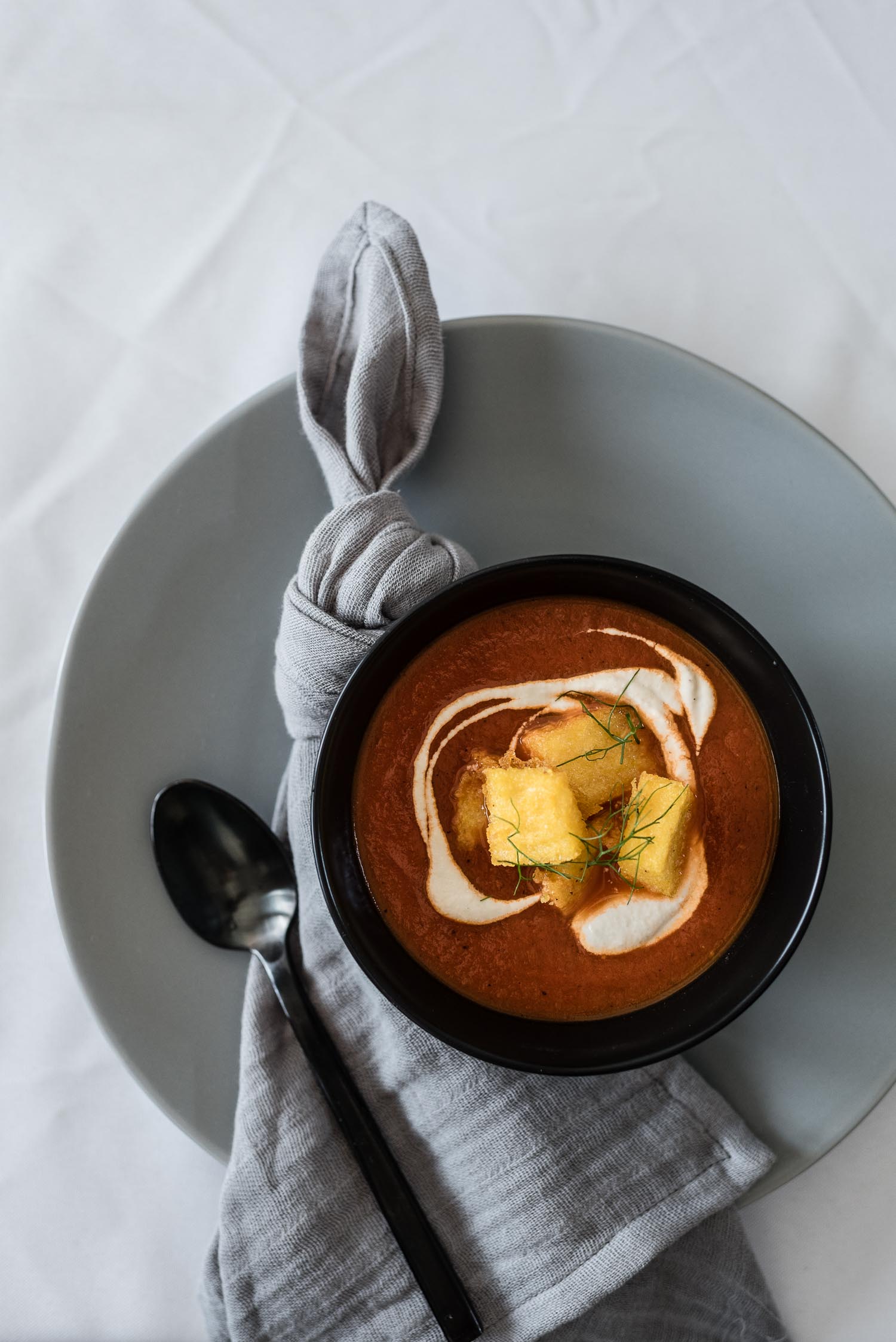 roasted tomato & fennel soup with polenta croutons from Kimberley's book Vibrant Food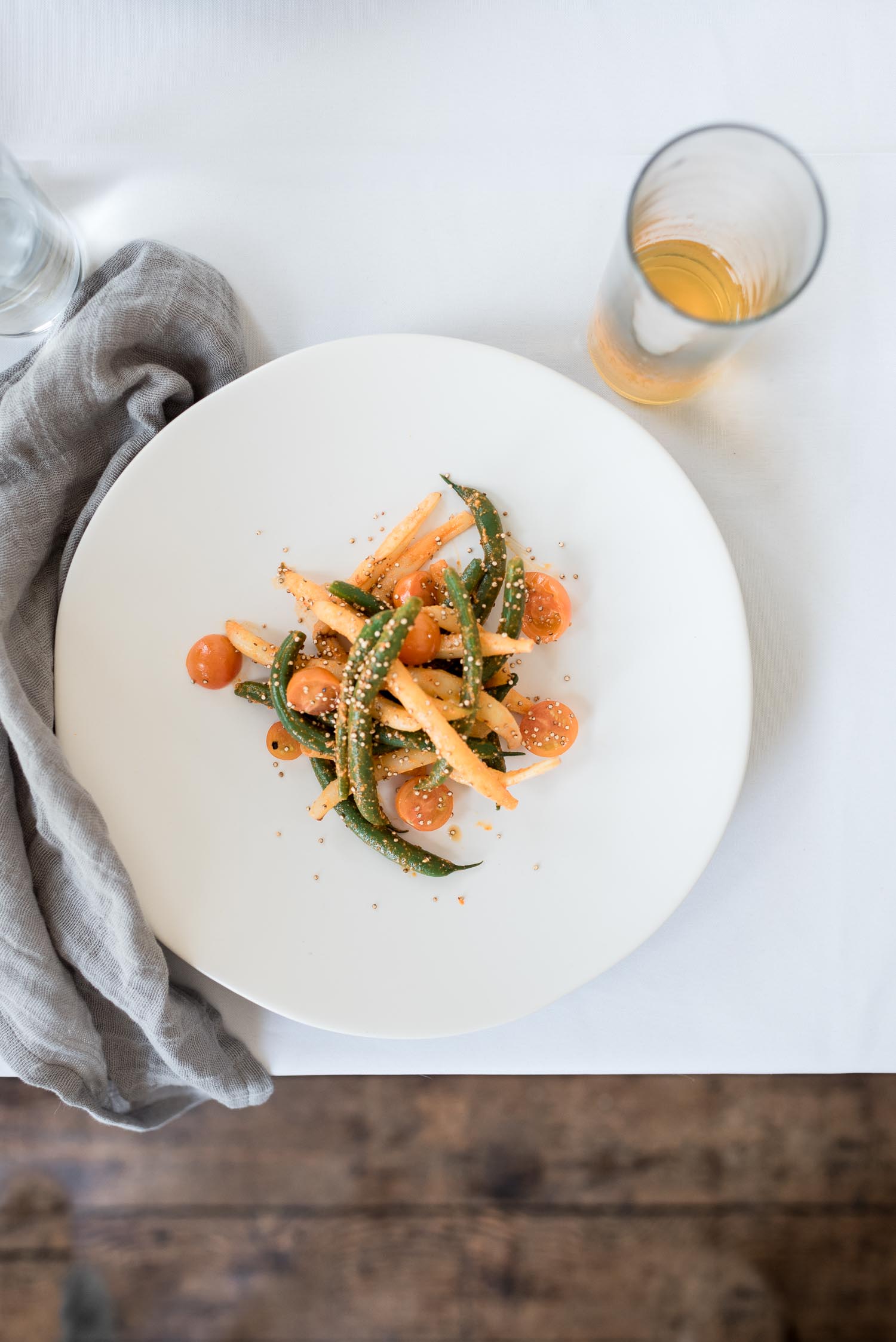 green beans tossed in romesco + sun gold tomatoes & puffed quinoa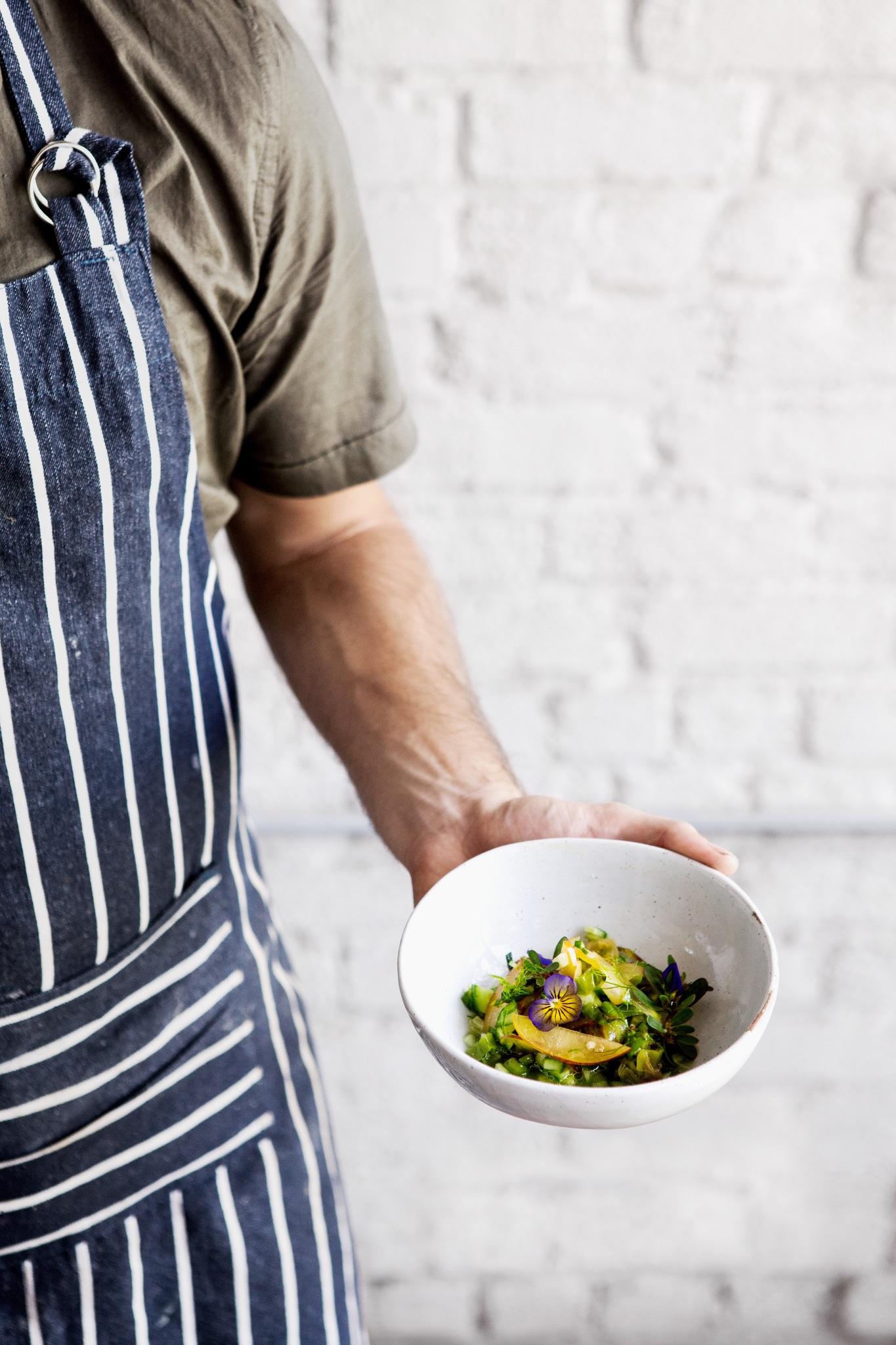 Chef Matt holding his green gazpacho creation – photo by Ellie Baygulov
Our final conversations really focused in on what it takes to turn your passion into a business. To be able to impart wisdom to our attendees that would empower them to build strong, successful businesses is an honor that we do not take lightly. If there is one thing that we hoped that everyone would walk away with from this conversation, is this poignant quote that Kimberley shared with our attendees:
"I've learned that people will forget what you said, people will forget what you did, but people will never forget how you made them feel." – Maya Angelou
This powerful truth parallels all levels of what we taught over this weekend. Whether it be in your business relationships, in the social media following you build or the photos that you take, people will always remember how you make them feel. While compelling photography depends on technical ability, it relies more on the premise that you approach your images with a vision. And that the vision encompasses a story that you are trying to tell. Compelling photography makes the person viewing it feel something and when people feel something from your photography, they will not forget it.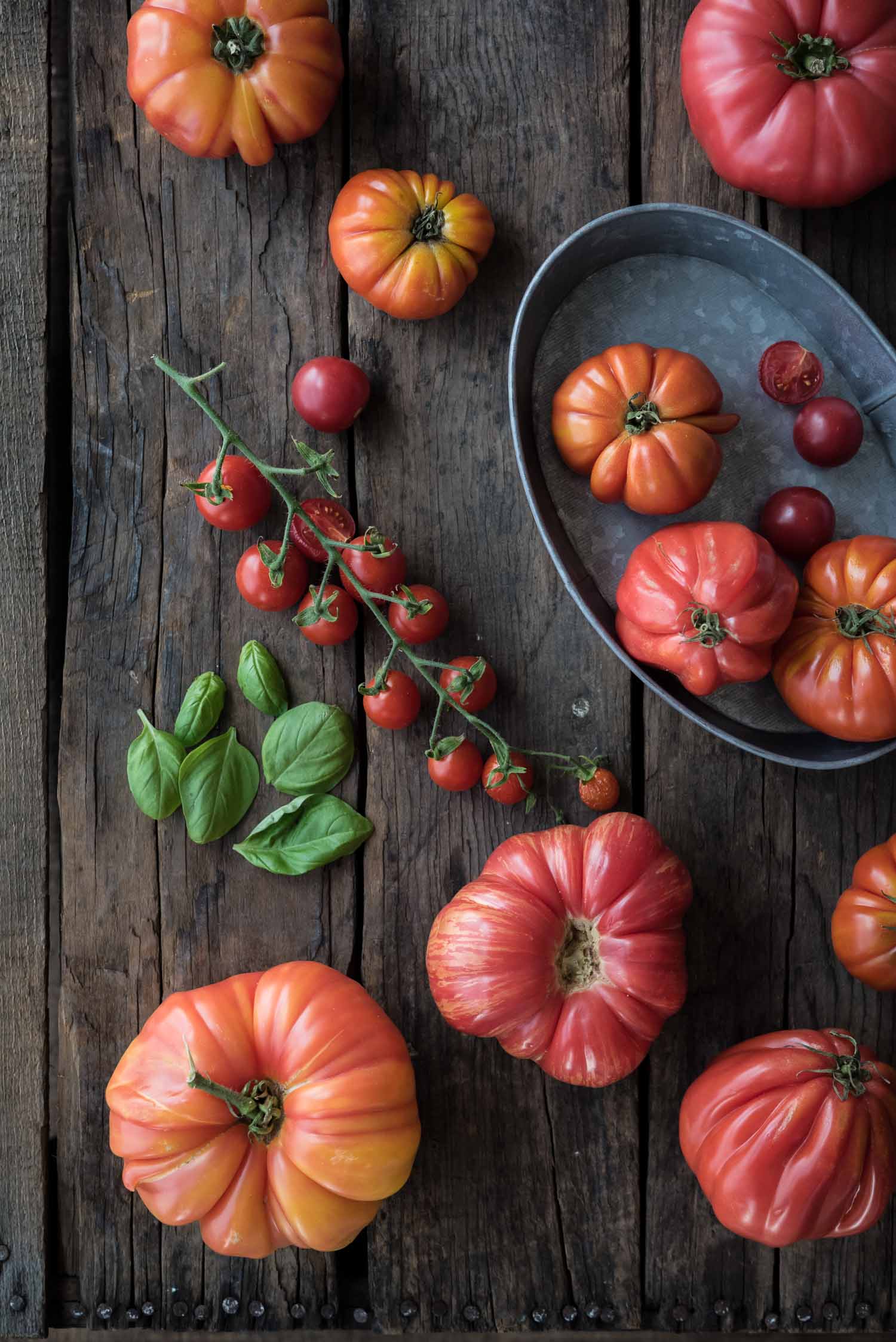 This workshop would not have been possible without my co-host Kimberley Hasselbrink, who courageously joined me on this wild ride! Thank you Kimberley for standing by my side and working so hard to make this workshop the incredible experience that it was!
Chef Matt is the backbone of our workshops, tirelessly working to make every plate of food that comes before our attendees the best it can possibly be. I am honored to work with you and we are beyond grateful to call you our friend.
Unlike our first workshop of 2017, at this workshop we were graced with two additional staff to work at making this event flow as perfectly as possible. Elena Feldbaum and Ellie Baygulov, you ladies exceeded all that was expected of you and I cannot even verbalize my gratitude to each of you. Having both of you there to support us meant the world.
We had the honor of working with some incredible brands & makers for this workshop – who all helped to make this workshop the unique experience that it was:
Cup4Cup – gluten free flour & pie crust mixes
Kite Hill – non-dairy cheeses & yogurt
Indigo Designerie – indigo dyed linens
LuvHaus – ceramic tumblers
MMClay – ceramic vases & plates
MurLifestyle – hand carved wood spoons
Ambatalia – furoshiki gift bags
Smith Teamaker – handcrafted tea
Our last workshop of 2017 is going to be in Napa, CA from September 21-24 – there are just a few spots left! If you are interested in attending this workshop you can get all of the details at this link. If you are interested in attending future workshops, you can email bella [at] ful-filled [dot] com and I will add you to the workshop notification email list!