As many of you may already know from following my Instagram account, I spent most of last week in New York, where I hosted a private workshop for Uber. This trip was life-changing in so many ways and I have been itching to share with you all the details surrounding the trip and everything that happened while I was there! Before leaving for my trip, I could not help but spend hours (literally) researching everything there was to know about the area of Manhattan that I would be staying in. Considering it was my first time going to NYC, I knew that each time I stepped out of my hotel room to grab a bite to eat, I would have the opportunity to experience something extraordinary.
WHY I CAME | UBER EATS WORKSHOP at ROOT & BONE, east village
This trip to NYC was for what is probably one of the greatest highlights of my career as a photographer to date, I was invited by UberEATS to host a private smartphone food photography workshop to 15 journalists from magazines such as Cosmopolitan, Men's Journal, Delish, USA Today (just to name a few)! It was an incredible honor and an experience that I will never forget! The workshop took place at the gorgeous James Beard award-winning restaurant Root & Bone. Everything that I had the opportunity to taste during the workshop was incredible. Their fried chicken is unbelievably delicious (and voted the best fried chicken in NYC!) From their biscuits to their grits, Root & Bone takes great care in keeping with traditional southern cuisine, while elevating it just enough to leave you absolutely intrigued with each bite.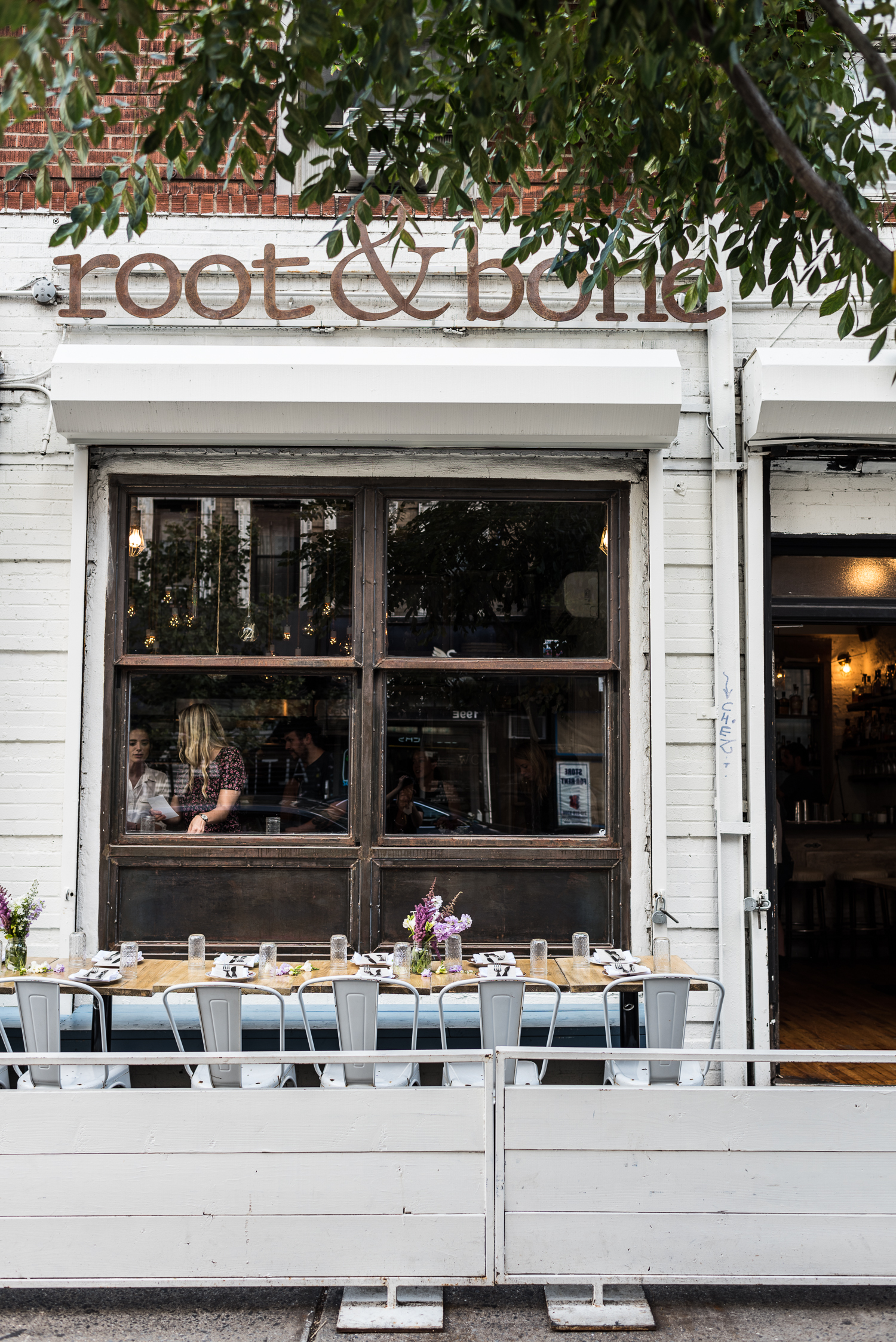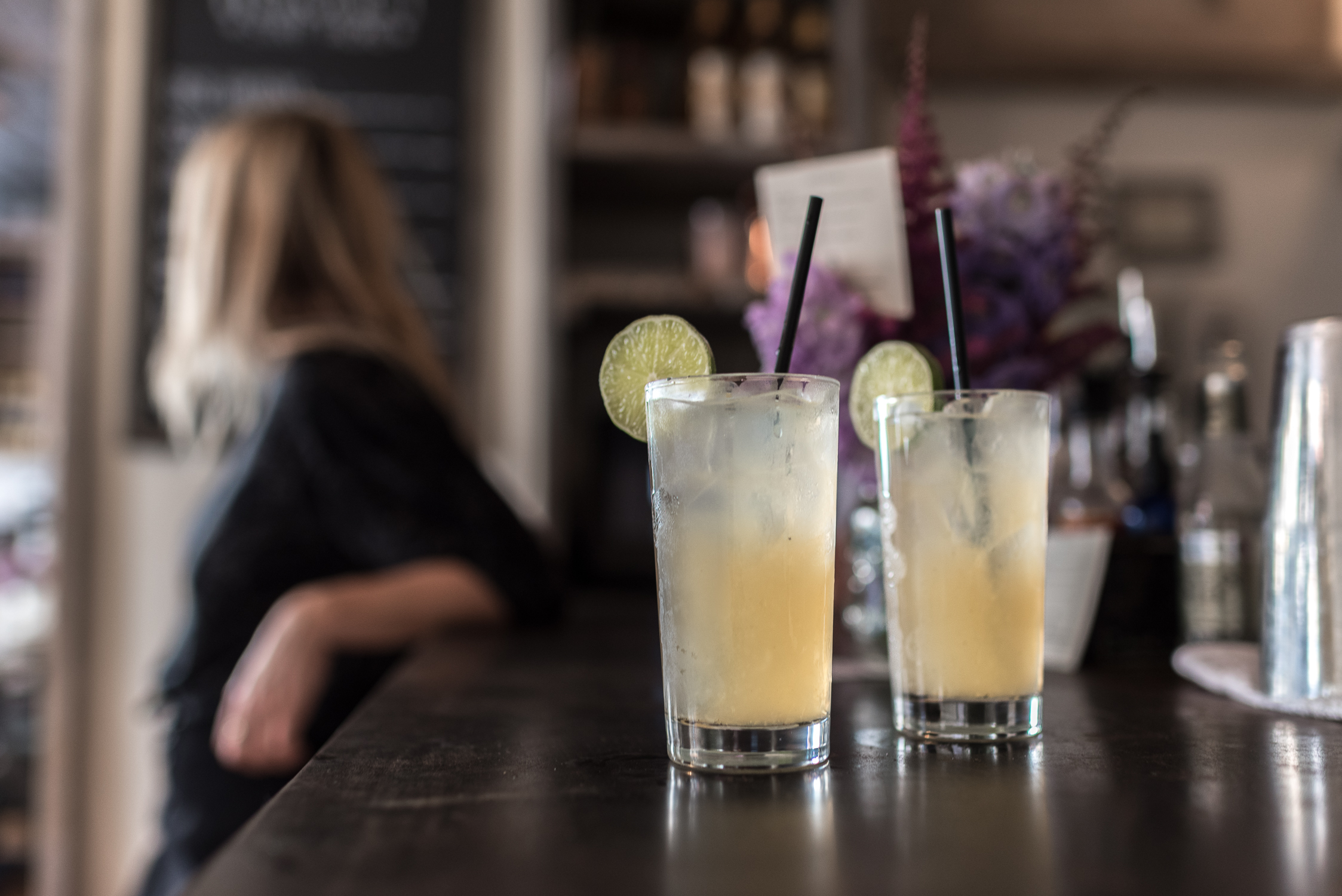 The workshop could not have gone better and I cannot thank all of the people I worked with at Uber enough for their support in making this workshop possible! Each person I had the privilege of meeting was a total joy to do business with and we all walked away feeling as though we were not only business partners, but close friends – which makes the whole experience feel that much sweeter!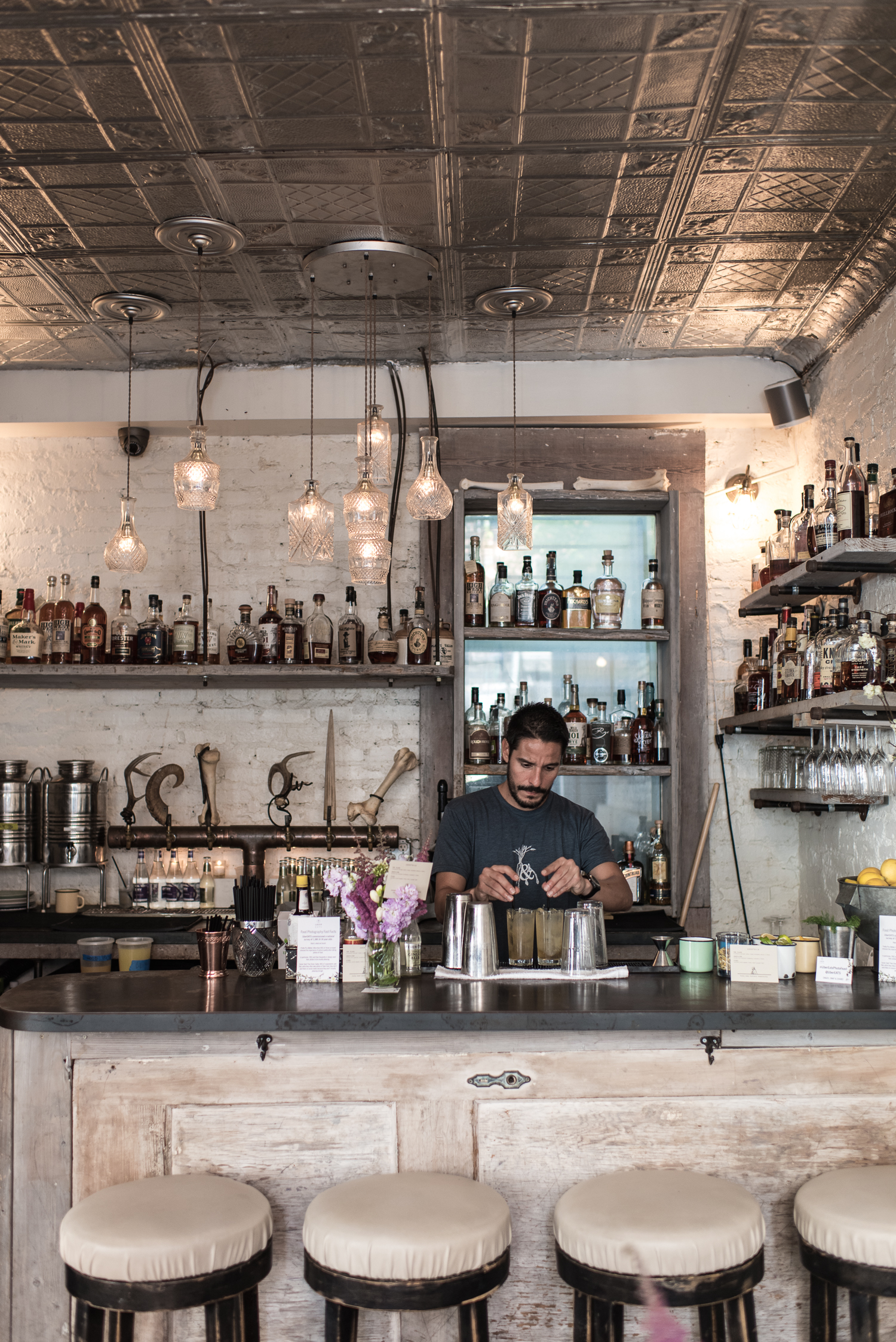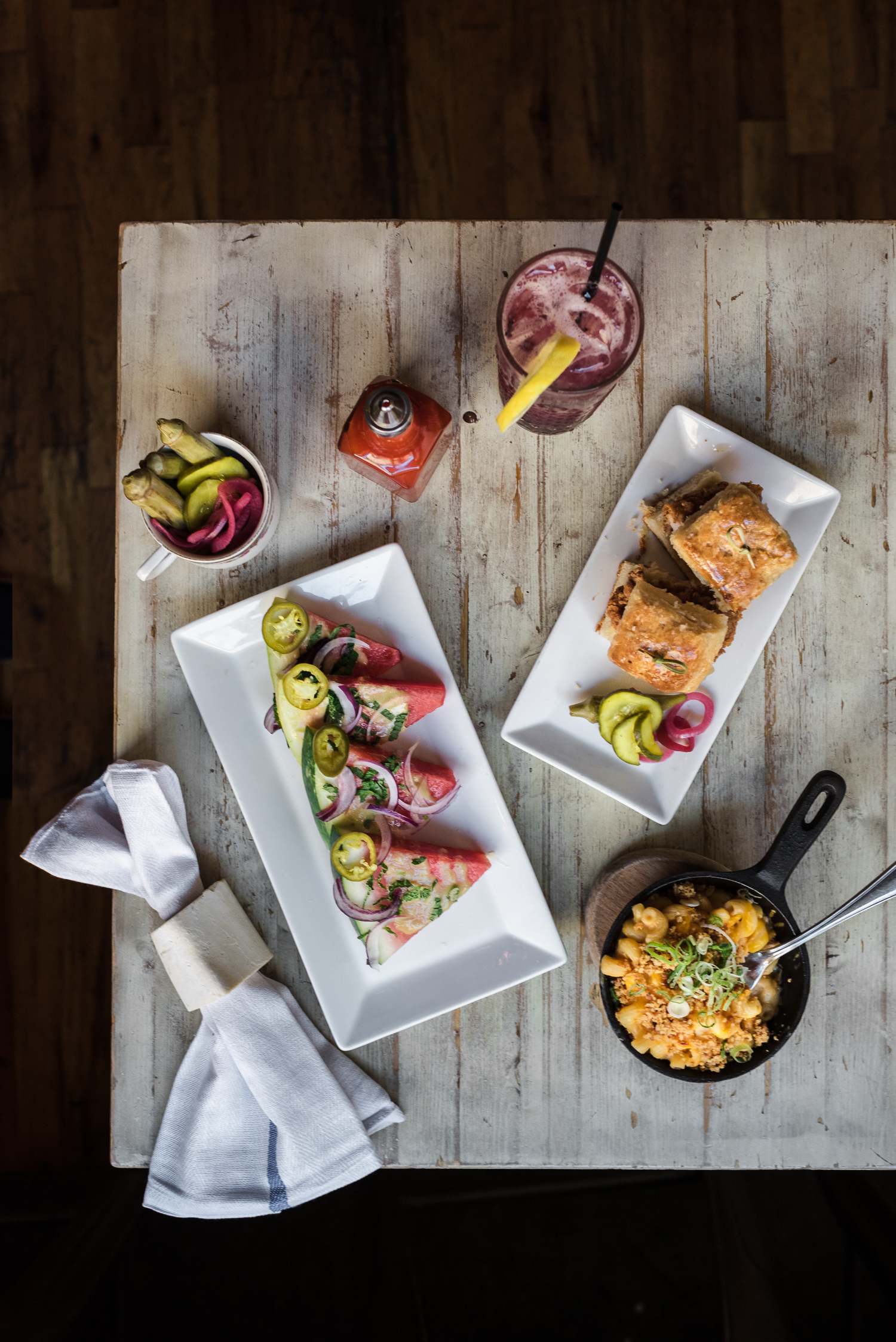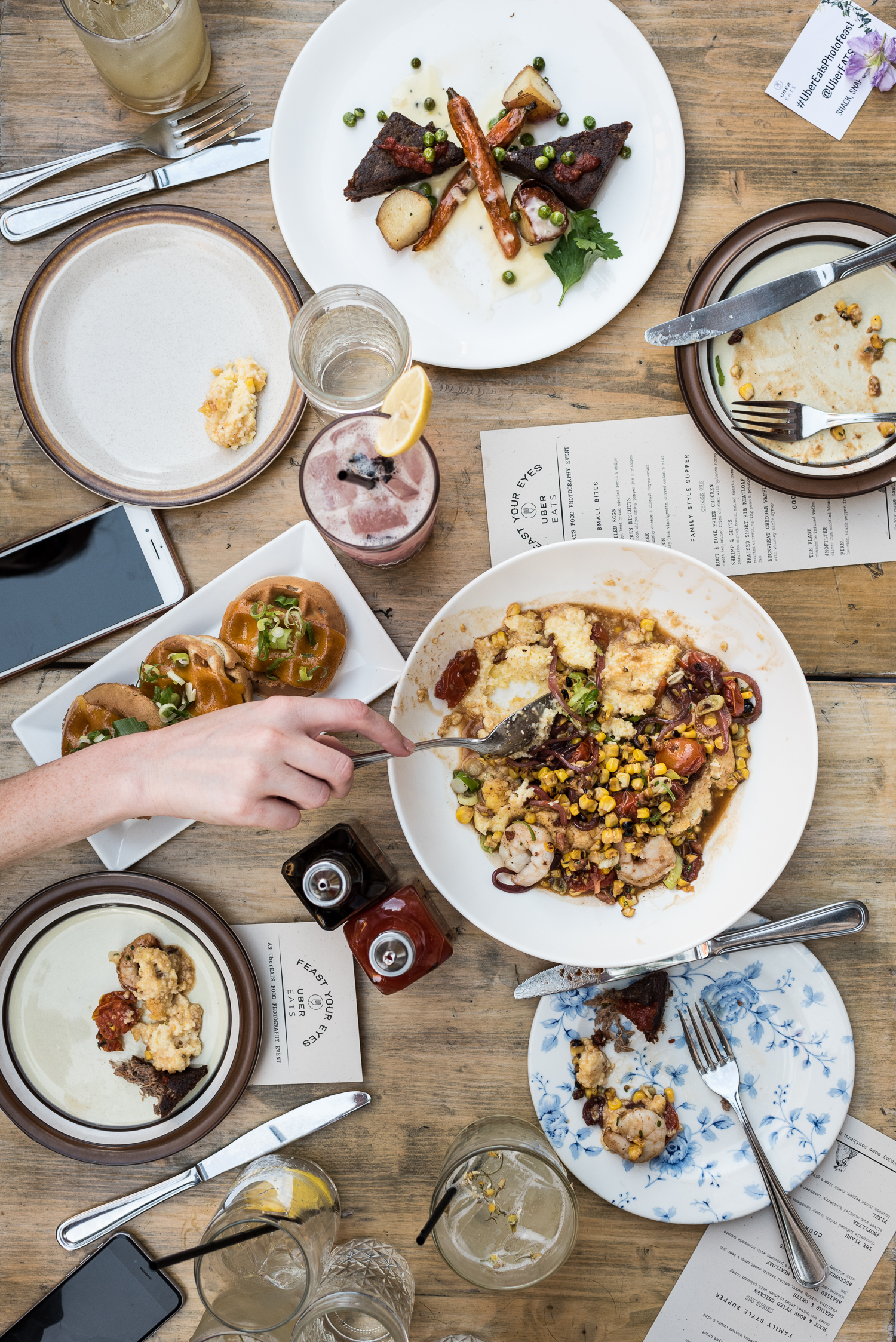 WHERE I STAYED:
EAST VILLAGE HOTEL | east village
For my first few nights in NYC, I chose to stay at the quaint East Village Hotel. Their queen size suites have a kitchenette with a mini fridge, microwave, mini cooktop & dishwasher, all things that made me feel like I was living in a small apartment versus a hotel room. My room looked out onto the streets of the East Village, which ended up being my favorite area of Manhattan. Just steps away from some of the best restaurants and shops in all of NYC, The East Village Hotel was perfectly located for me to easily access the workshop location as well as all of the culinary adventures I had planned for my trip.
1 HOTELS | brooklyn bridge
If you followed my IG stories last week, then you know that due to some unfortunate circumstances, I missed my flight home to California. The incredible team at Uber made sure that I was taken care of by not only re-booking my flight for the next night, but by also putting me up at a hotel for the night. The hotel they chose was 1 Hotel by the Brooklyn Bridge and let me tell you guys, this hotel was a dream! Every detail from the Cedar & Vetiver fragrance in the air to the rooftop bar overlooking the Manhattan Skyline across the East River, my experience at 1 Hotel was nothing short of amazing! I could go on & on, but you can find out everything you need to know at their website – they are also a dog friendly hotel, which means the next time I find myself needing to travel to NYC, we can make it a family trip and bring our dog too!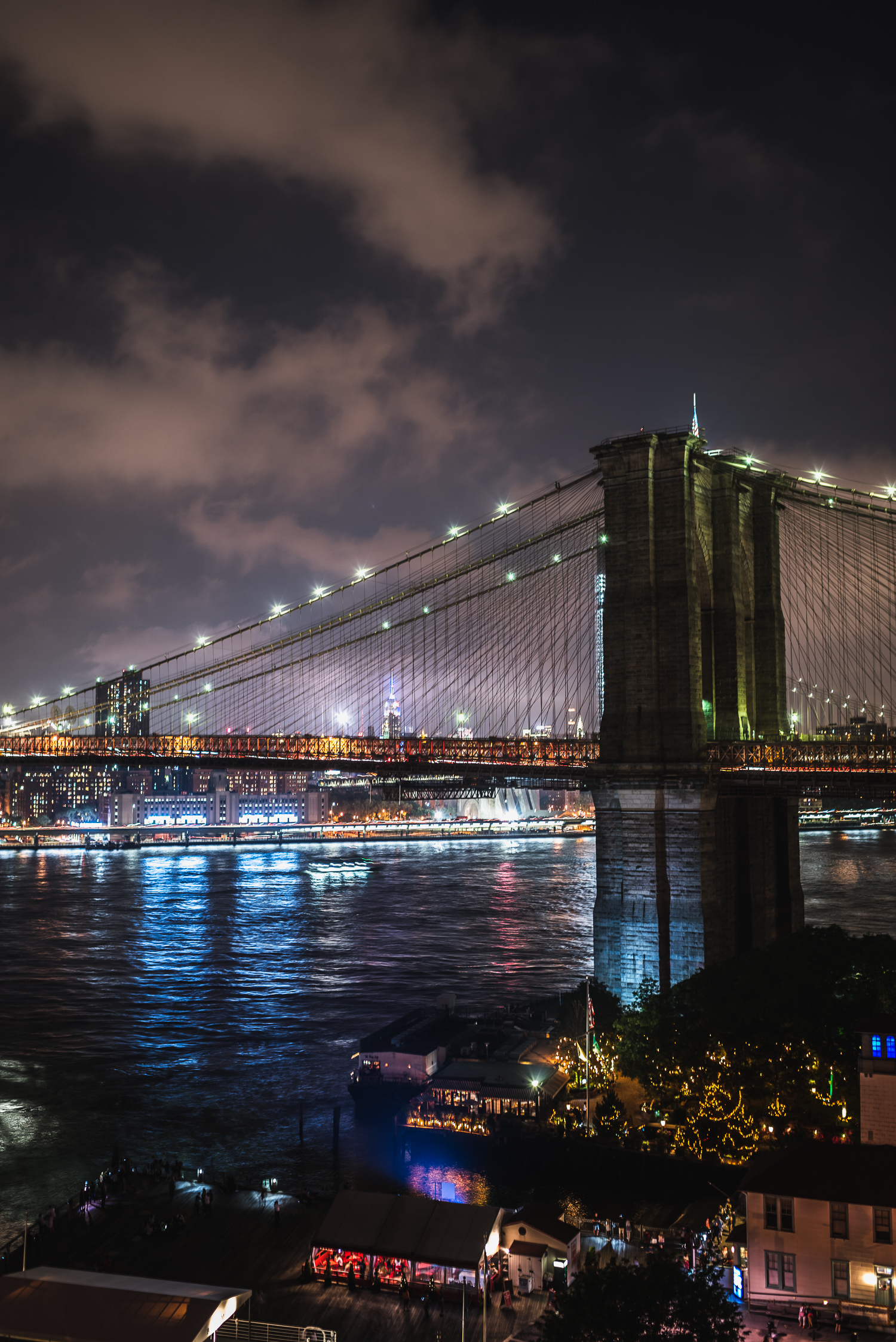 view of the Brooklyn Bridge from the rooftop bar at 1 Hotel ( & my first try at night photography )
WHERE I ATE:
All of the time I spent researching the East Village was centered around what food I would eat when I was not working (lol)! To be in such a culturally diverse city and in a neighborhood that is known specifically for some of the best food in NYC, meant I just could not help but make sure I got to taste as much of it as possible! Thankfully I was joined by two of my closest Instagram friends for most of my adventures around the city – which I could not be more thankful for! The fact that I had Erin @cloudykitchen and Jessica @feedmedearly by my side as I experienced NYC for the first time, made this trip one of the best times of my life…not to mention they are just wonderful, down to earth human beings – getting to know them in real life left my heart beyond full!
The fact that Xi'An Famous foods was literally 1 block from my hotel confirms that my eating there was total destiny! Their lamb dumplings were, hands down, the very best meal I ate out during my entire time in NYC. I have told as many people as possible about these dumplings! While all of the food I ate while I was in NYC was delicious, these lamb dumplings will be the one food I dream about…the food that I wish I could eat everyday…the food that I will eat first if I ever make it back to NYC – they are THAT GOOD! I think what makes them so intriguing is that lamb is such an non-typical dumpling filling. The layers of flavor from the tender wrapper and the lamb filling, to the hot & sour sauce that the dumplings bathe in…this to me, is the perfect meal (I also ate there more than once & brought dumplings home to my hubby in California, which says it all in my opinion). Xi'An Famous Foods has several locations throughout the city, so please, if you like lamb, make sure you try these if you are ever in NYC and then send me a note letting me know how they changed your life ;)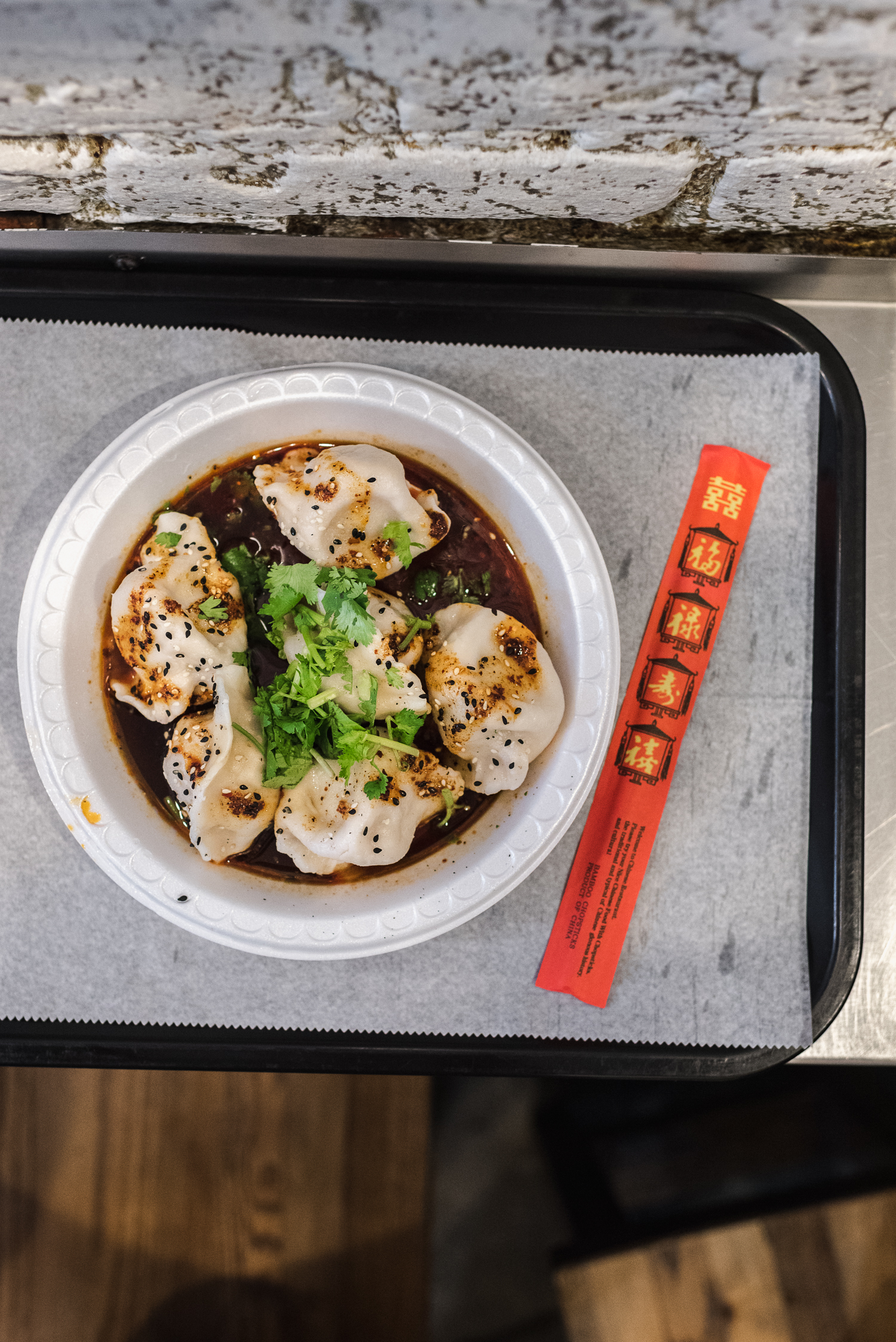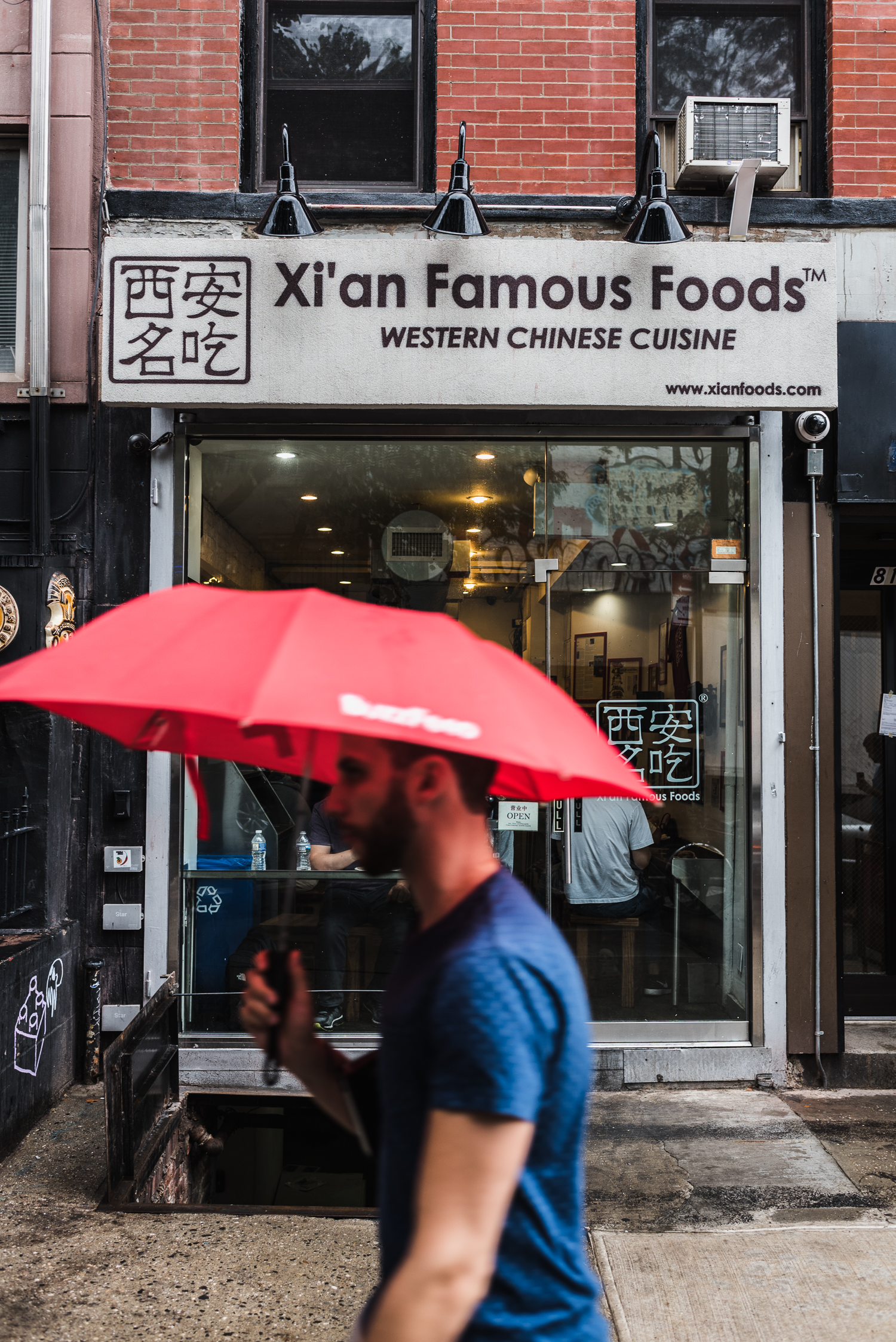 I have been wanting to eat an arepa for the longest time. I am absolutely fascinated by the lesser celebrated cuisines of the world, so the fact that Caracas Arepa Bar is known for making the best arepas in NYC and that they were just a couple blocks from my hotel (destiny, again) meant that I would be granted the opportunity to finally get my hands on an authentic Venezuelan arepa. We ordered the La del Gato filled with soft cheese, fried sweet plantains & a fanned avocado. We smothered each bite in the restaurant's secret sauce, aptly named Caracas Sauce, which seems to be a blend of the basic flavors of sweet pepper, mustard, chili and citrus. My only regret; that I did not bring home copious amounts of that sauce! ( I may need Erin to send me a care package ;)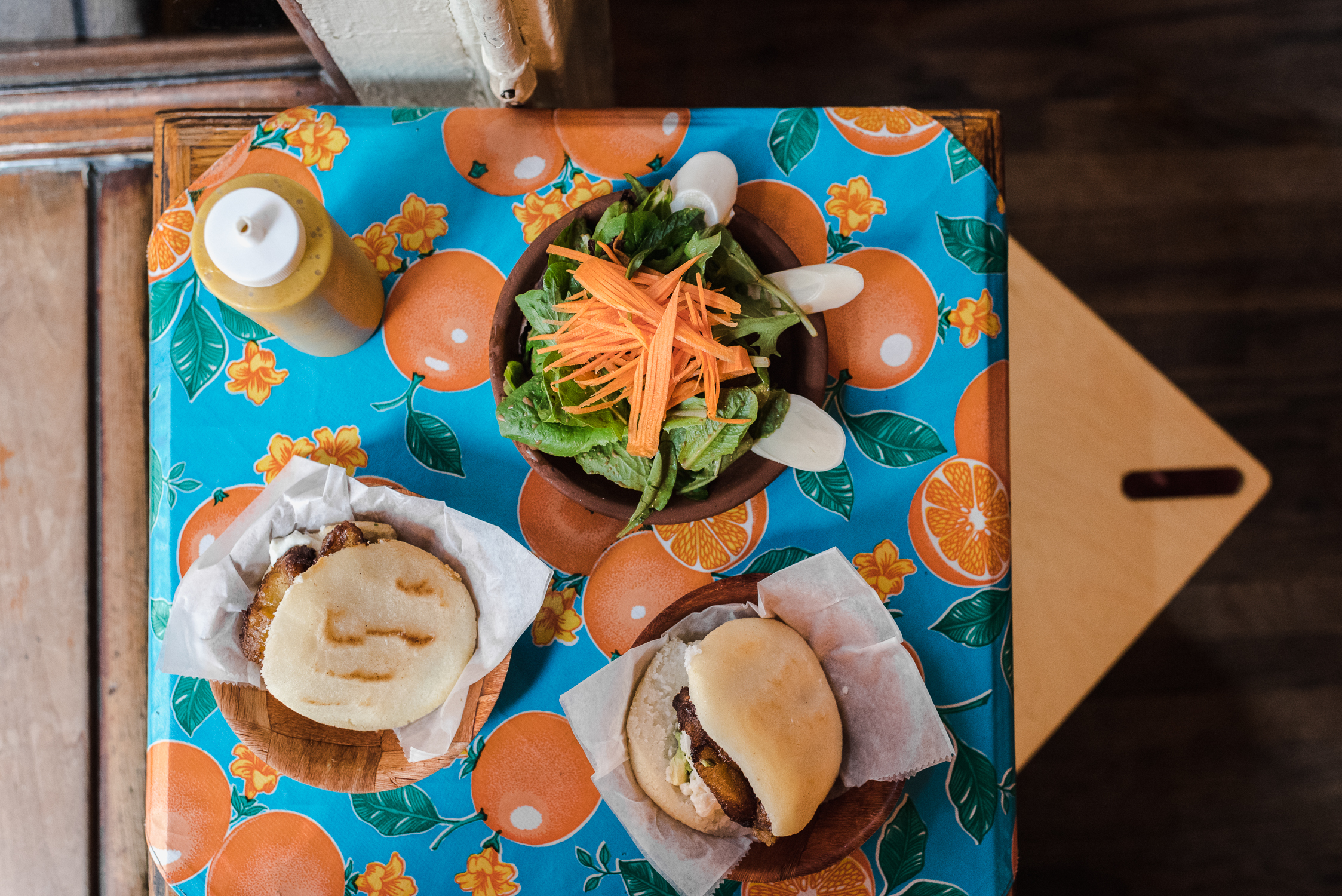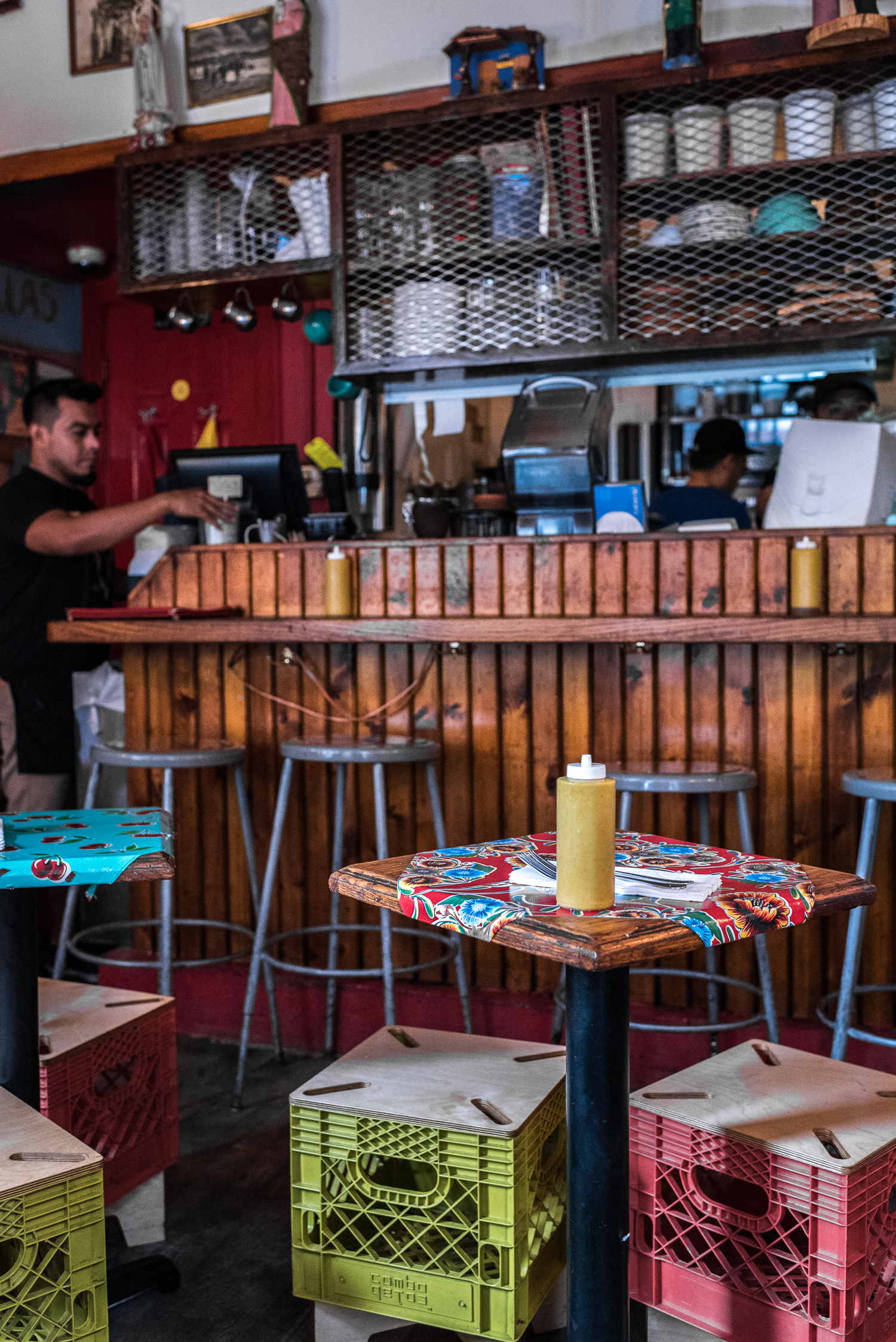 Going out for Greek food is not something that my hubby and I ever do because fact of the matter is, we make Greek food at home all of the time (which also means we are hard to impress if I am totally honest). When Jessica (@feedmedearly) and I needed to choose a place to go out for dinner, everything inside me felt like we should hit up a Greek restaurant, but not just any Greek restaurant, we chose Pylos, which just happens to be considered one of the best Greek restaurants in all of New York and after eating there, we totally understood why. Pylos has elevated traditional Greek cuisine in all of the best ways possible, paying careful attention to preserving the authenticity of rustic Greek recipes while taking their guests on a culinary adventure that left us in awe with each dish we tried. Highlights of our meal:
patzaria psita me kopanisti apo feta kai dyosmo – Napoleon of olive-oil-rubbed roasted beets filled with mint and feta mousse
gigantes skordalia me psiti tomata – giant beans pureed with roasted garlic, extra virgin Greek olive oil and charred tomato
htapothi scharas – classic grilled, marinated octopus with a balsamic reduction sauce and capers
arni kotsi me meli, gigantes skordalia kai psiti tomata – Cretan-honey braised lamb shank served with giant bean and roasted garlic puree and roasted tomato
I have been referred to as a 'matcha maven' multiple times in my life and I am in no way ashamed to represent my love and devotion to matcha green tea. That being said, my need to experience a beautifully poured matcha latte while in NYC was real, I mean very real. That need meant getting to one of the Chalait locations was mandatory. We ordered matcha lattes that were made with their housemade almond cashew milk. Along with a bowl of their bircher meusli and avocado toast, my visit to Chalait was nothing short of a dream fulfilled (pun intended).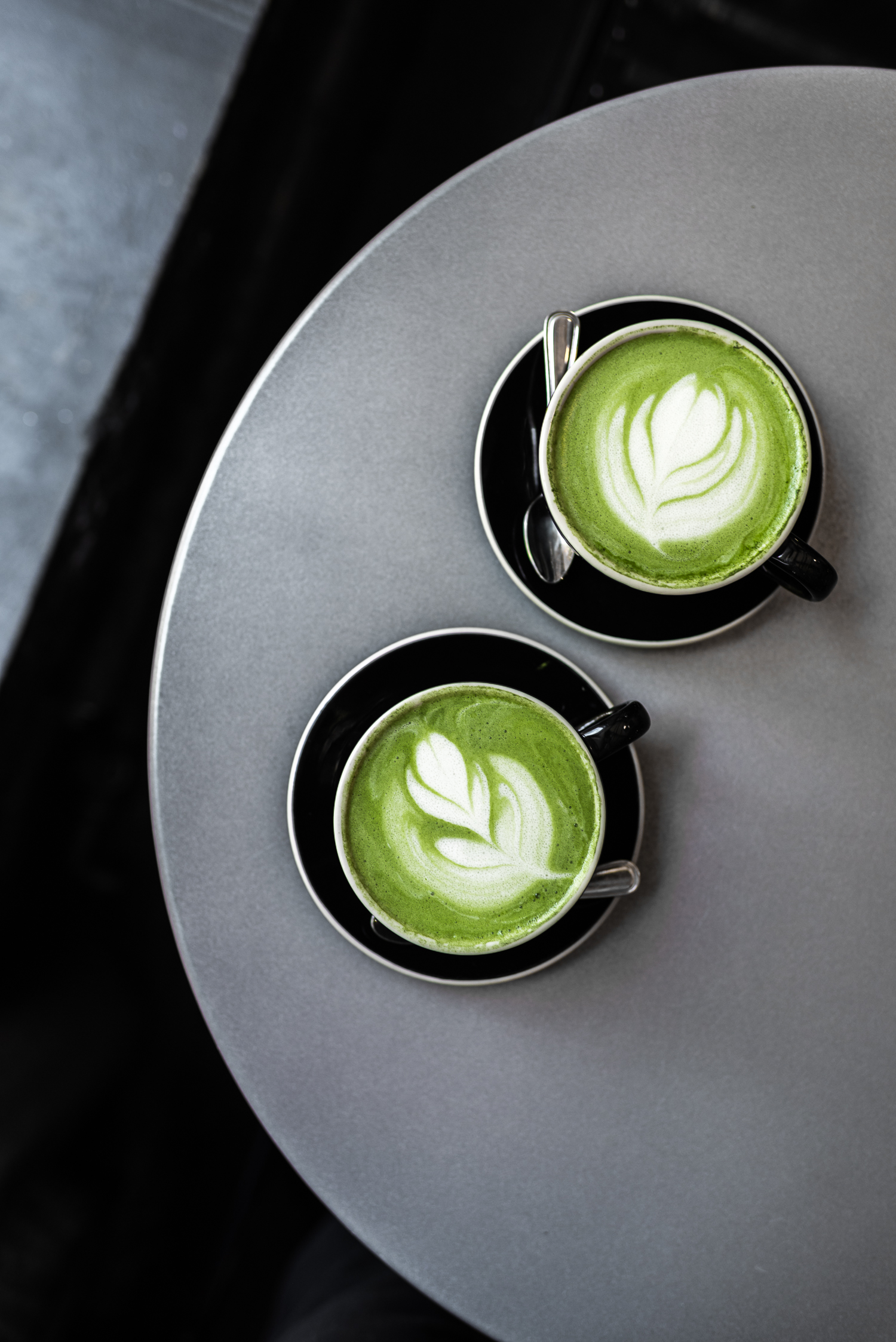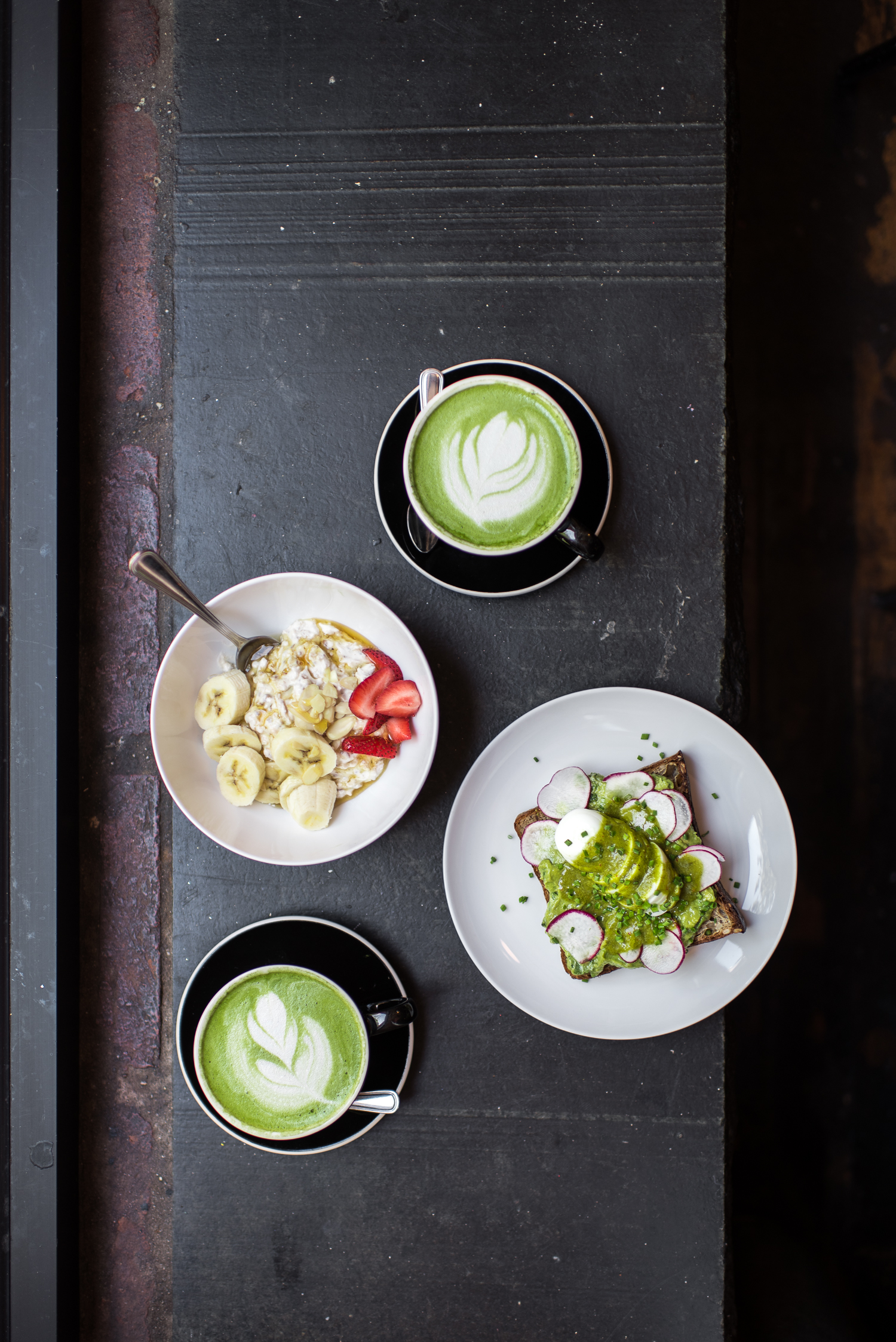 Known for probably the best vegetarian (and vegan) burgers in the country, I had to make sure I hit up Superiority Burger. It also helped that right before my trip, my dear friend Timmy @mississippivegan put together a blog post of his favorite plant based jaunts of NYC and Superiority Burger was on his list! Erin and her hubby joined me for this culinary adventure and we were all very impressed with what Superiority Burger had to offer. We all ordered the classic Superiority Burger with cheese (since none of us are vegan). Every component of the burger has been carefully considered and I could taste the love that was put into making this one of the best burgers on the planet. The burnt broccoli salad as well as the caraway slaw were both equally delicious and perfectly complimented the burgers.
Home to probably some of the best dairy-free ice cream in NYC, Erin swears by this place. I had to go for the dairy-free matcha tea, which was most definitely one of the best matcha ice creams I have tried. And then, because I could not resist, I also added a scoop of their black sesame coconut ash (not dairy-free) which was the perfect partner for the matcha tea. Erin endured 100% humidity to help me get the perfect shot of my cone (because…Instagram ;)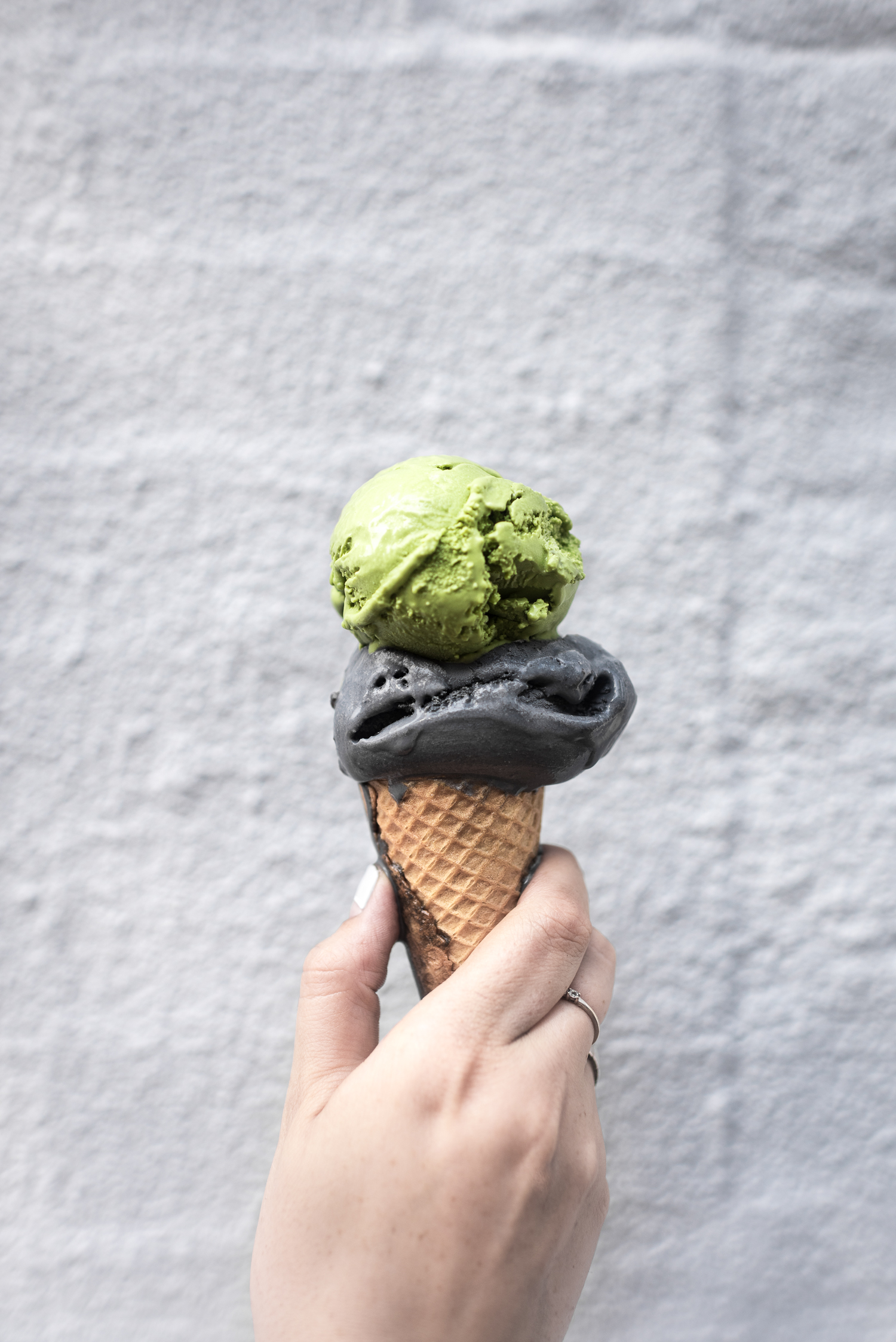 You may be thinking to yourself, that all I did was eat, and you would not be 100% wrong in thinking that! But, the way I was able to get a taste of each of these places was by ordering a small portion at each location and balancing all of the often indulgent eating by starting each day with some fresh pressed juice. beQU Juice was literally right across the street from my hotel in the East Village and it just so happened that they had a juice blend that almost exactly resembled my favorite juice to make at home: their Red Lion juice is a combination of carrot, apple, beets, lemon, ginger & aloe – perfectly balanced flavors, this juice is just sweet enough, just the way I like my juice. Also, their Moroccan lentil soup is probably the best lentil soup I have ever had and is vegan to boot (I must try to recreate it at home)!
On what was supposed to be my last day in NYC, Erin (@cloudykitchen) took me to Two Hands, a lovely Australian restaurant in the Tribeca neighborhood of Manhattan. Seeing as Erin is from New Zealand, it was a total pleasure to experience a little taste of a culture so similar to hers! We started with almond milk cappuccinos, which were on point. I went for the smashed peas & toast with a poached egg, which was a meal that I could most definitely start every day with. As for Erin, she went for the Brassicas Bowl which was equally as delicious – we both left feeling satisfied and light, exactly how I like to start my day.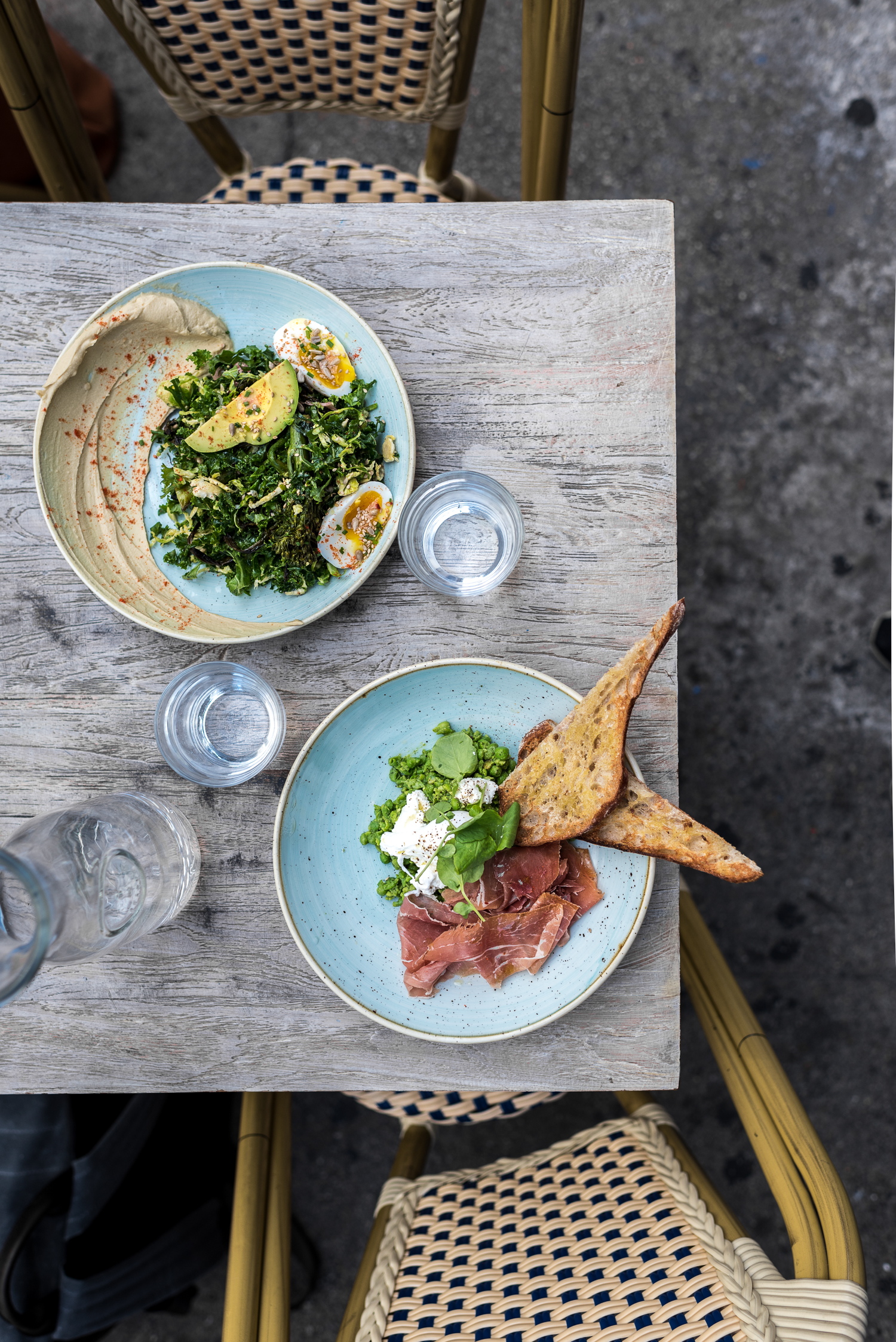 THINGS TO SEE:
While my trip was centered around hosting a workshop, I was able to spend some time in between work engagements taking in the gems of the East Village and beyond.
TOMPKINS SQUARE PARK | east village
Born & raised in Northern California, the biggest city I have spent time in is San Francisco. All of my experiences in San Francisco combined could not have prepared me for a city like NYC. In a city of mortar and brick, each park you stumble upon is a green refuge from the intense energy that is NYC. The beautiful Tompkins Square Park is a 10 acre gem of the East Village that I made a point to walk through every chance that I could. You can immediately feel the shift in frequency when you step foot into a park or garden in the city and Tompkins Square Park was the loveliest park I had the privilege of strolling through.
UNION SQUARE GREEN MARKET | union square ( M, W, F 8am – 6pm )
While my free time was very limited on this business trip, I could not miss out on the chance to visit a farmer's market while I stayed in NYC. Having the Union Square Green Market just down the way from where I stayed was such a delightful treat! So many of my friends in NYC frequent this farmer's market, so getting to experience it in real life was nothing short of incredible. The selection of produce and goods at this market is unparalleled and unlike anything I have experienced in all of my farmers market frequenting in Northern California. I felt like a kid in a candy store, but just did not have the means to purchase everything that intrigued me because my time in NYC was so limited. Erin and I did grab apricots and lavender so we could bake a gorgeous cake together (I will be sharing that recipe on the blog soon)
OTHER ADVENTURES & SPECIAL NEWS:
The moment I met Erin I asked her what fragrance she was wearing, which turned out to be Santal 33 from Le Labo Fragrances. I am not exaggerating when I say that it is my favorite fragrance on the planet. It was love at first smell – I knew Santal 33 was the scent I would wear for the rest of my life. I am not a perfume person at all, so this trip to Le Labo was a very meaningful trip for me. There is something so important about scents, they have the ability to transport us to places and times, to remind us of people and things, and fill us with emotion in a way that nothing else can. Le Labo has locations in various cities across the globe.
On the way out of the city, I headed with Erin back to her neighborhood of Williamsburg, Brooklyn. We made a stop by Henry Street Studio so that I could pick up some of her gorgeous handmade ceramics. I walked away with a few pieces that I am absolutely thrilled about and could have spent an entire day with Aliza and her dad, such a lovely and authentic people!
Somehow I was able to squeeze in a couple of studio visits while I was in New York for the purpose of scouting a location for future New York workshops! This is something that has been in the works for such a long time and I am beyond excited to host a workshop in this incredible city! Our first NYC workshop will not be until 2018, but if you want to be notified first of upcoming workshops, shoot an email to bella [at] ful-filled [dot] com, and I will add you to the workshop email list!
REFLECTIONS OF MY FIRST NYC EXPERIENCE
If you had told me when we first started ful-filled that I would one day be hosting workshops in NYC I would have thought you were crazy! We never imagined our life and career shaping into what it is becoming and we could not be more humbled and grateful by all that has happened to us so far. So, we just wanted to take this moment as an opportunity to thank all of you for your support and for believing in what we do with ful-filled – we would not be able to do what we do here if it was not for all of you. The encouragement and support that you guys give us means the world!
I was asked several times while in NYC and once I returned home, "how do you feel about New York?" To answer this question simply, I would have to say that New York changed our life. The opportunity to teach a workshop for Uber to 15 journalists has opened up doors for our future that we would have never imagined. I walked away from Root and Bone, where the workshop was held, called my hubby to let him know how things went and I could barely get a word out to him because I was overwhelmed with emotion. As tears flowed down my face, my hubby grew emotional on the other line, we both cried in awe of all that is happening in our life. Thankful to God for all of the provision that we currently have and all that is coming in the future, we left our conversation humbled and grateful beyond words.
The entire time I was in NYC, I could not help but feel the possibility in the air. New York represents so many things to so many people. The chance at a new beginning, to fulfill a dream, to find your purpose, to provide for your family – like the song says, if you can make it here you can make it anywhere. New York is not an easy city, but everywhere you look, you can find someone pursuing their purpose in life, searching for their destiny and it is the possibility that this city provides that left the deepest impact on me. Whether it was the Uber driver from Mali, going to school by day & driving by night, so that he can return to his homeland and make a difference or the family that started a restaurant honoring their culture, working day & night to provide the best food & experience for their patrons – this city is filled with amazing people. To say I left incredibly inspired would be an understatement. From the first moment I stepped foot on the sidewalk in the East Village, to my final moment overlooking the Manhattan Skyline and the Statue of Liberty from the shore of the East River in Brooklyn – this trip to New York was etching endless possibility into the story of our life, another chapter of our journey that will lead to many more life changing events that we can only imagine right now.