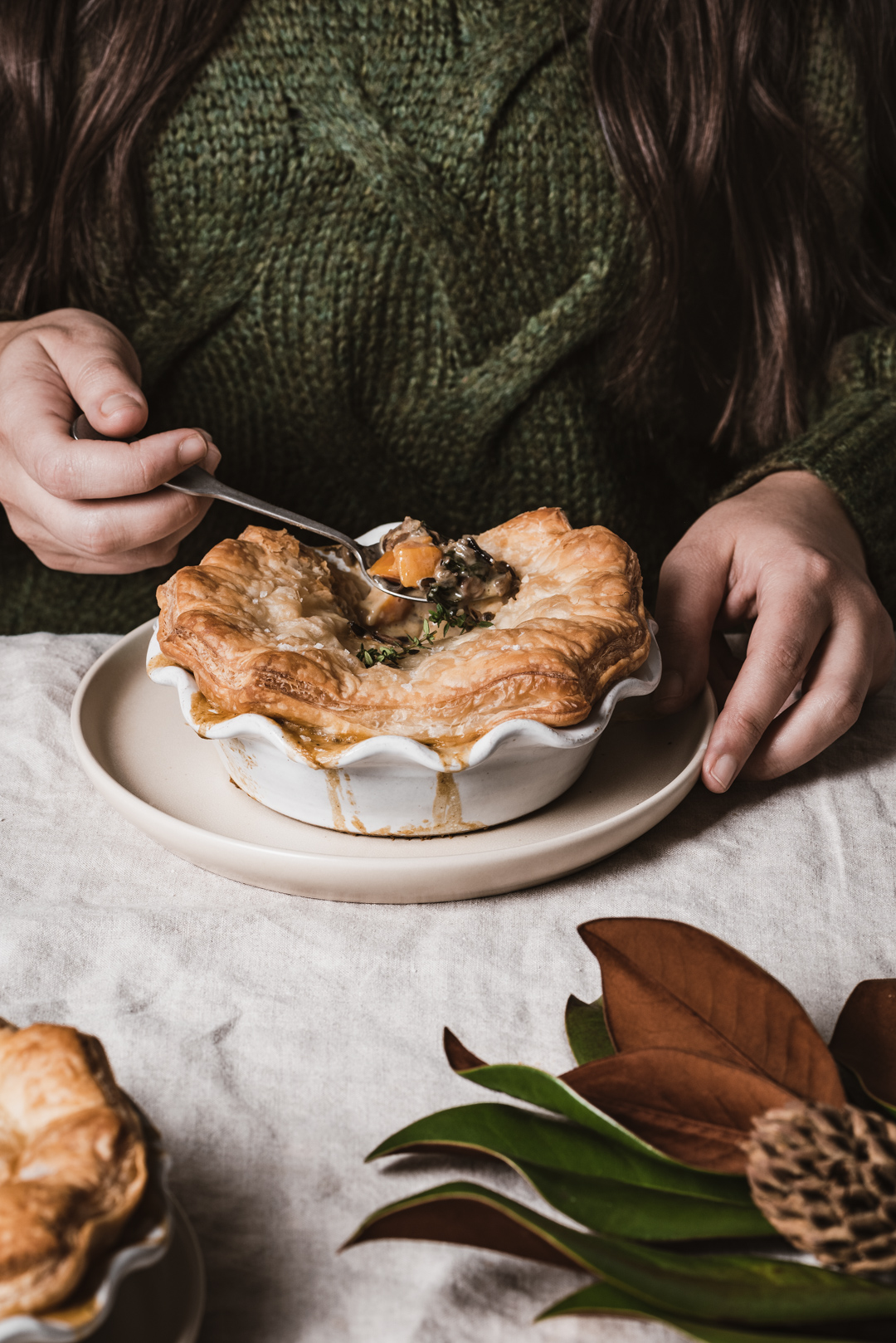 WILD RICE, CHANTERELLE MUSHROOMS & WINTER SQUASH
The star ingredients of these pot pies create a wonderful blend of flavors and textures: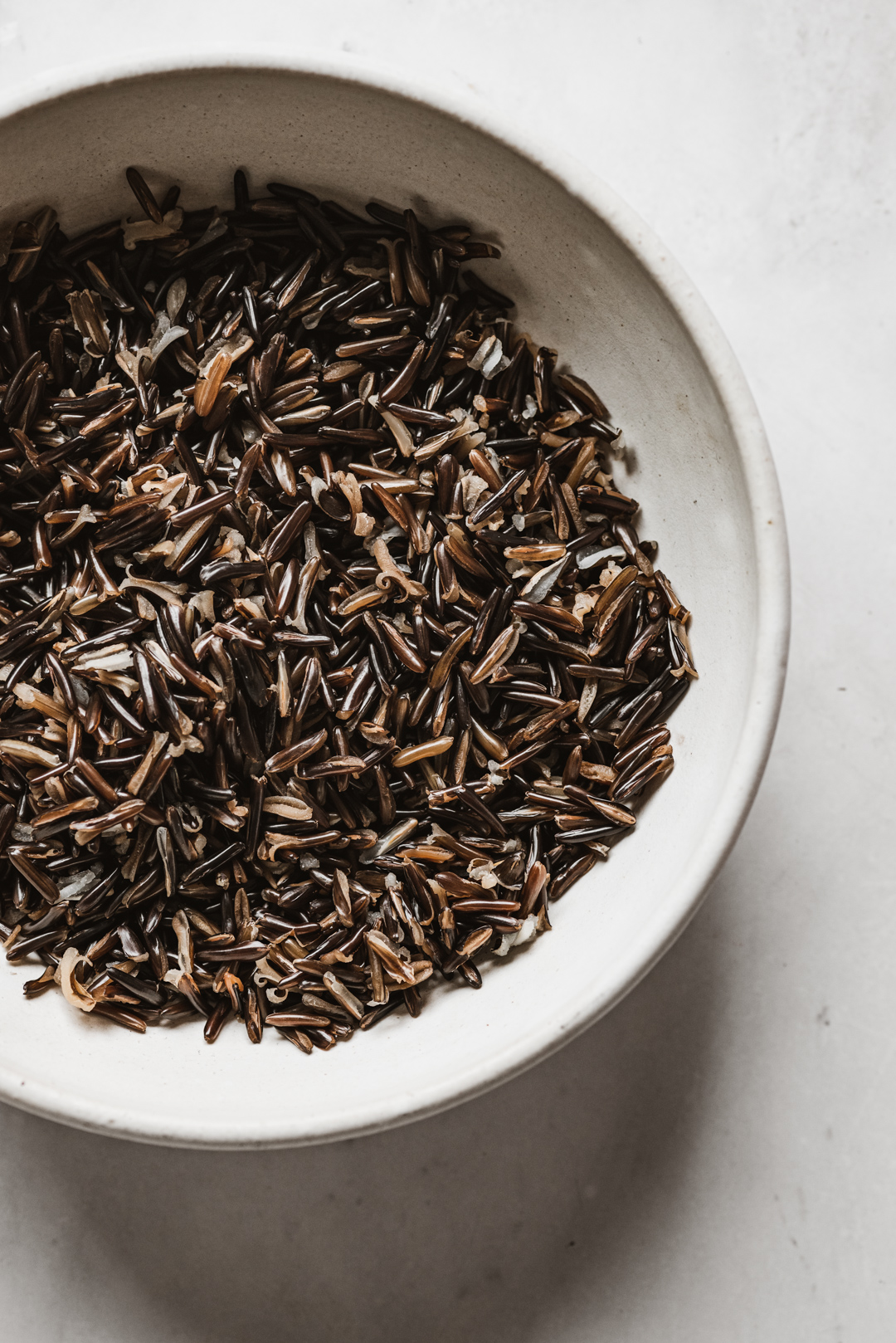 Secondly, there are WILD CHANTERELLES. Chanterelle mushrooms grow widely throughout the continental U.S. And they are one of the easier wild fungi to find & cook as well. Their flavor is peppery and lightly fruity. As you cook them, they soften and gain a melt-in-your-mouth texture. They are a truly special mushroom that I encourage you to try (here's a field guide for foraging chanterelles). You can find foraged chanterelles at Whole Foods Market, for example. Some other mushrooms that would taste great in these pot pies are crimini & porcini.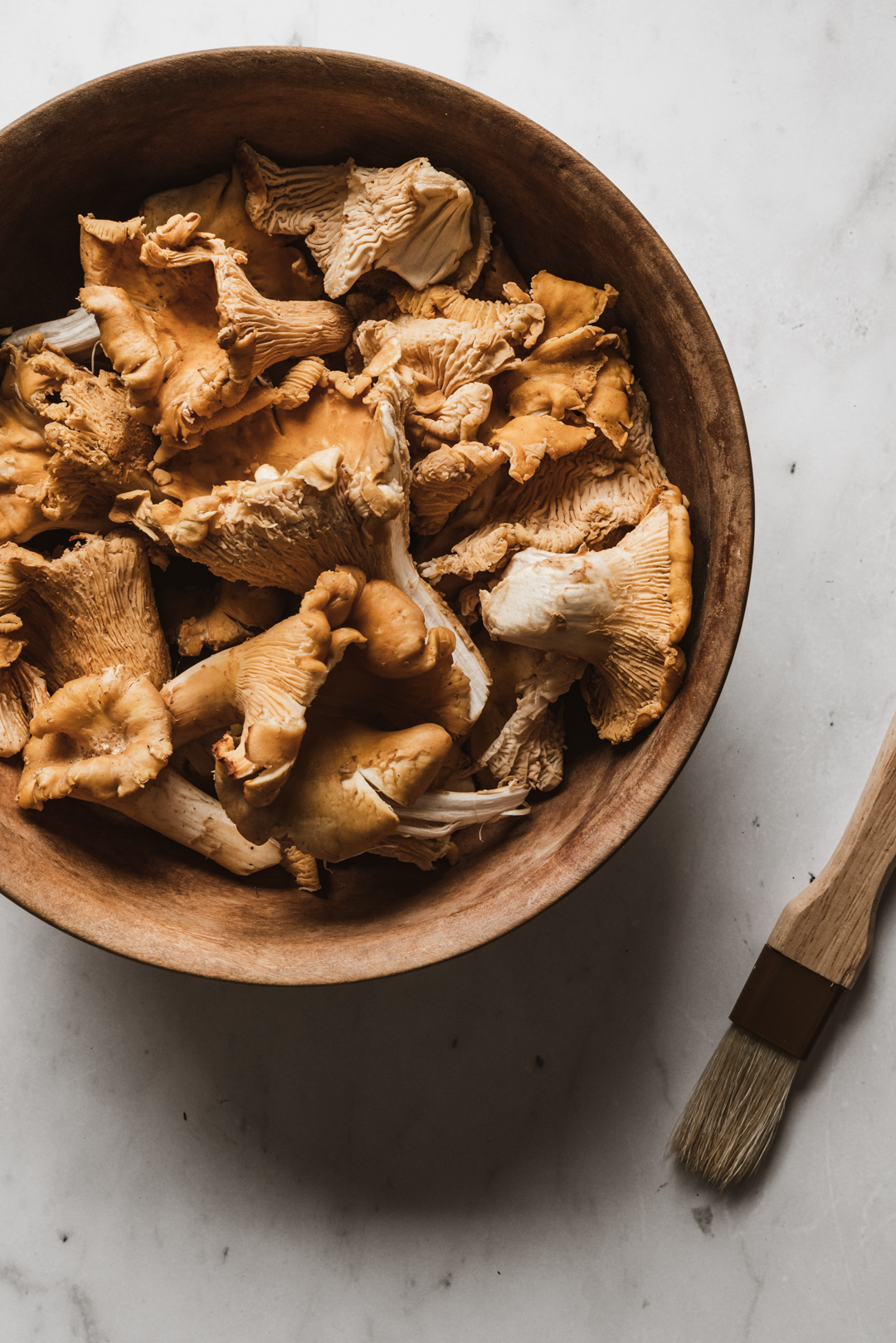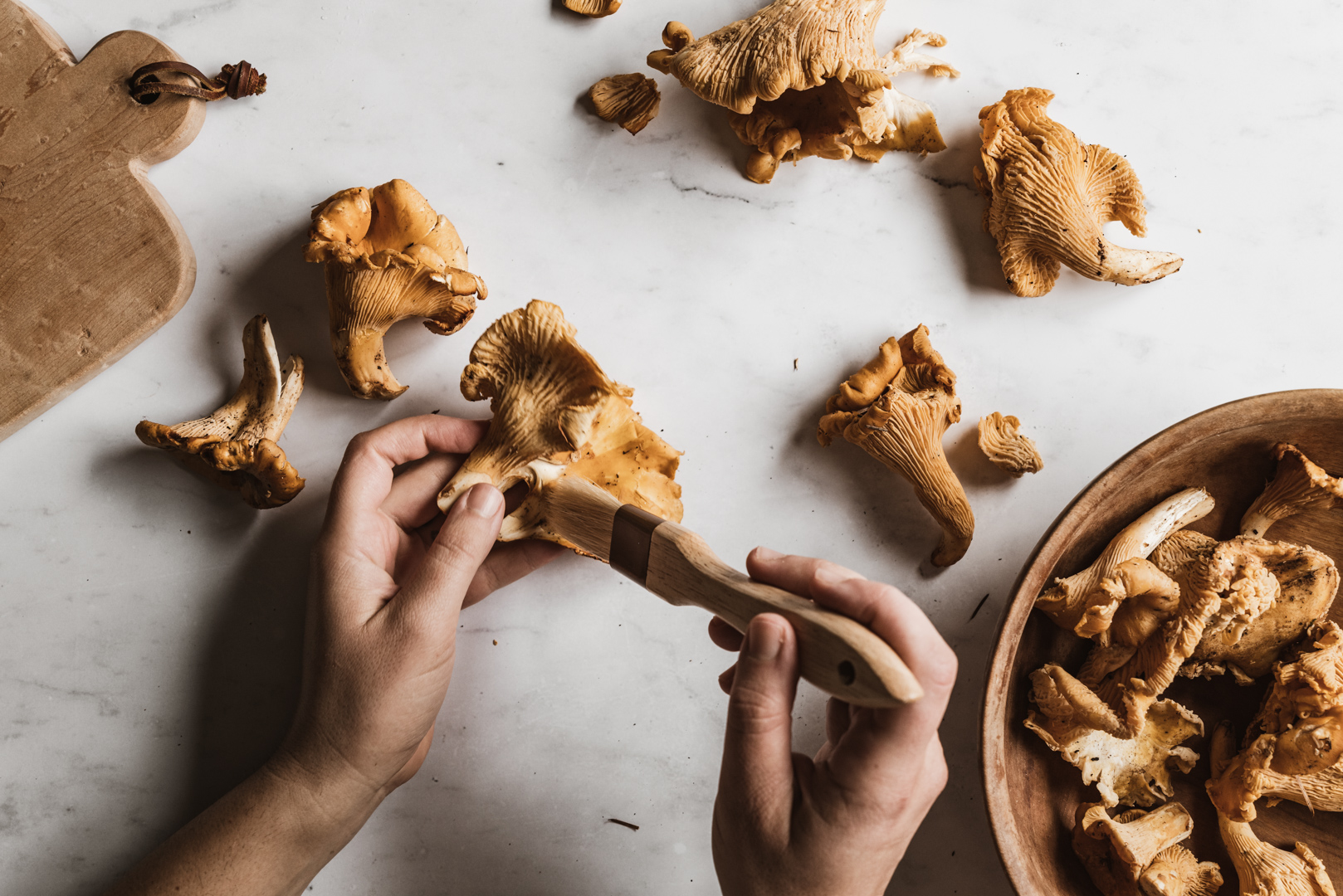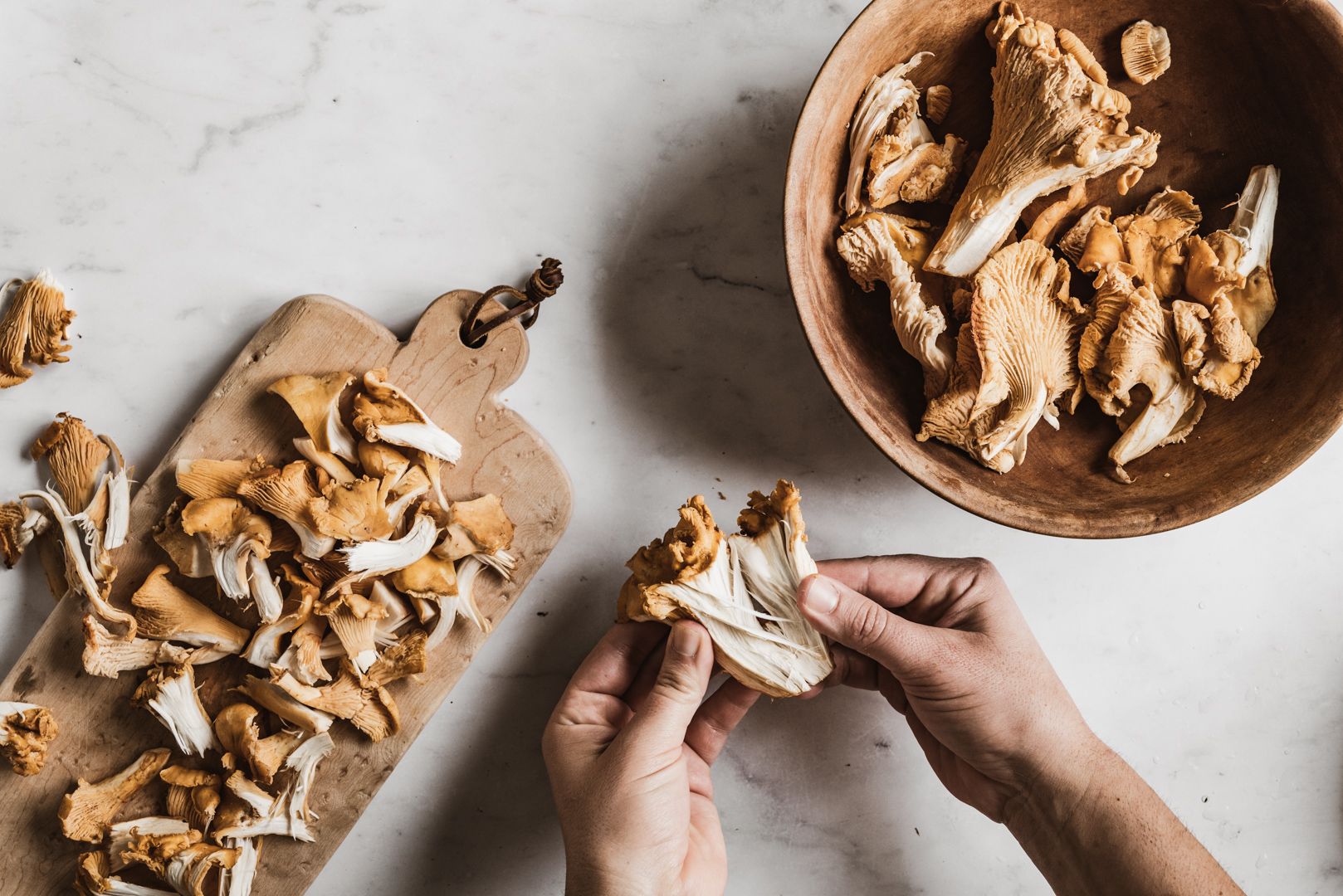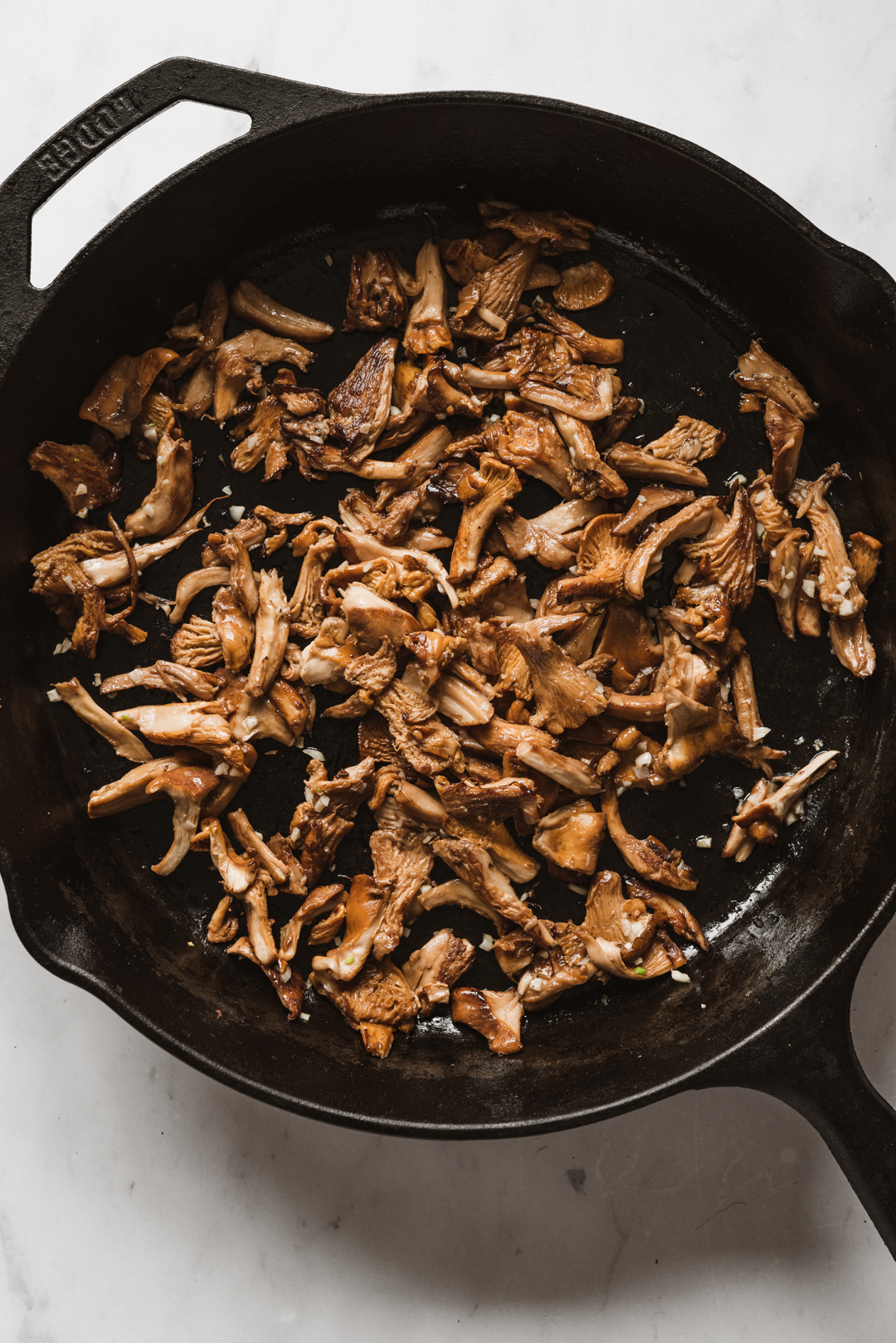 Thirdly, we have WINTER SQUASH. Indigenous to North America, these hardy vegetables are a mainstay of fall & winter meals and holiday celebrations. Tender, sweet honeynut squash lend rich pumpkin flavor & gorgeous color to the pot pie filling.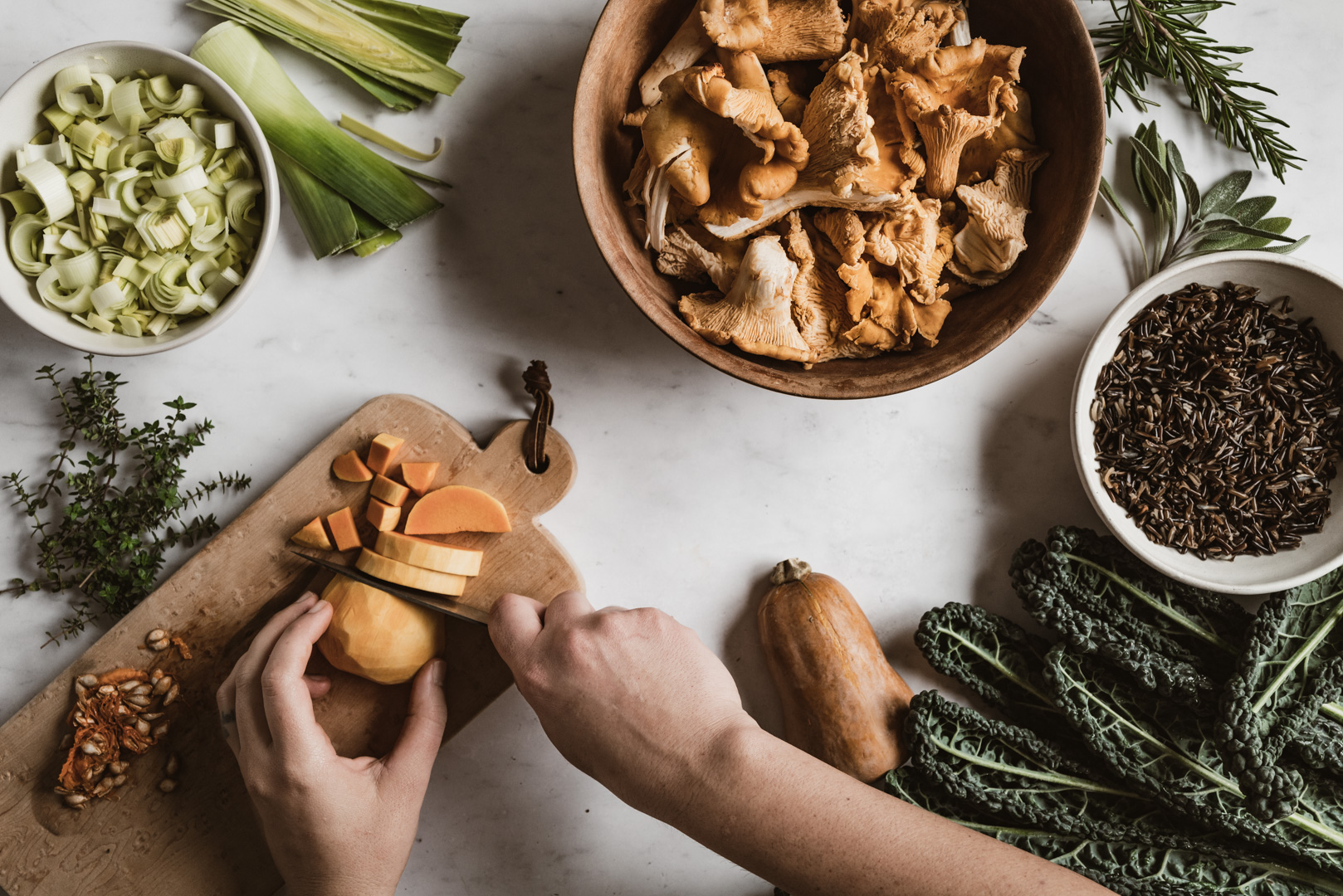 WHAT IS AMERICAN FOOD?
How would you describe American food? With such a melting pot of cultures, it's difficult to simply describe the American cuisine. My personal image of American food, however, dramatically changed after I learned more about the true history of my homeland. (Specifically the origins of America's biggest food holiday, Thanksgiving). So, I created this mushroom wild rice pot pie recipe as a way to have a heartfelt conversation about American food with you.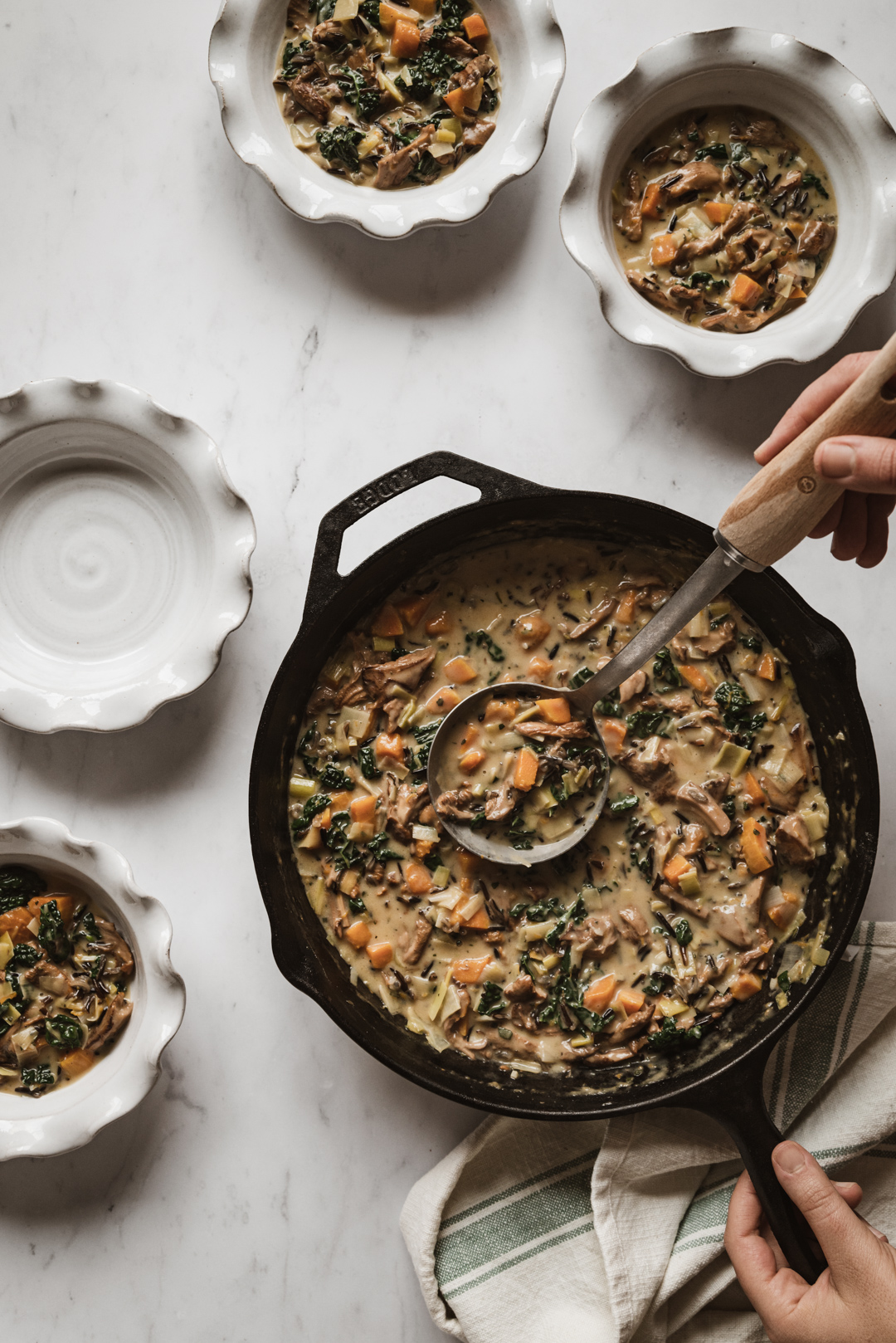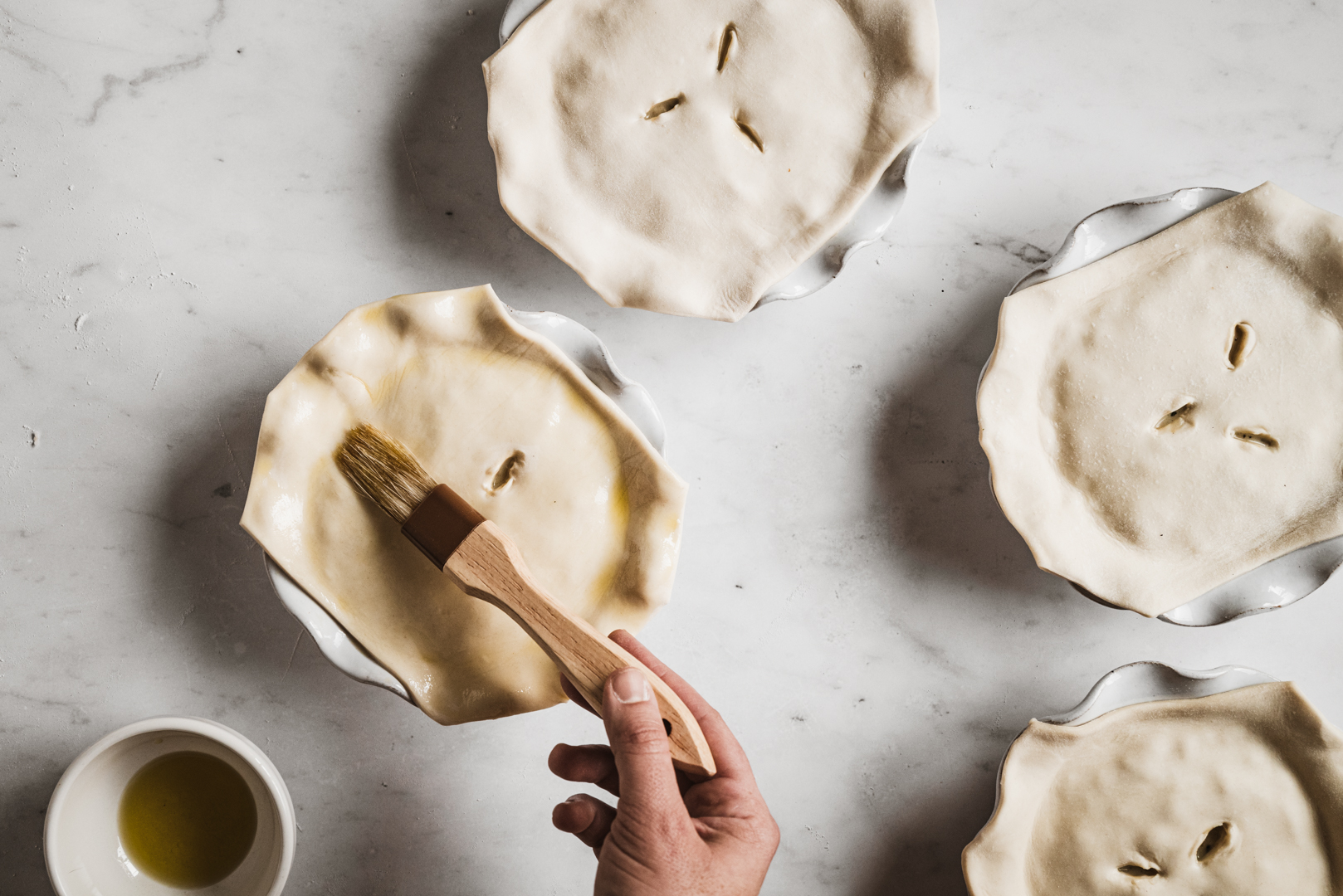 Reading the work of Native chef & author Sean Sherman inspired me to explore the indigenous foods of America. I now see how Native culture has been all but erased from the image of American food. And how, because of this, most Americans have missed out on the chance to deeply connect with the land they call home. As a result of this journey, I have a new appreciation for true wild rice and the people who are striving to protect it. And I earnestly look forward to exploring our local oak forests in search of the amazing California golden chanterelle mushroom. Above all, my image of American food has shifted. I now see just how much of our cuisine is made up of Native foods. And it is with great honor that I share this recipe for mushroom wild rice pot pies with you.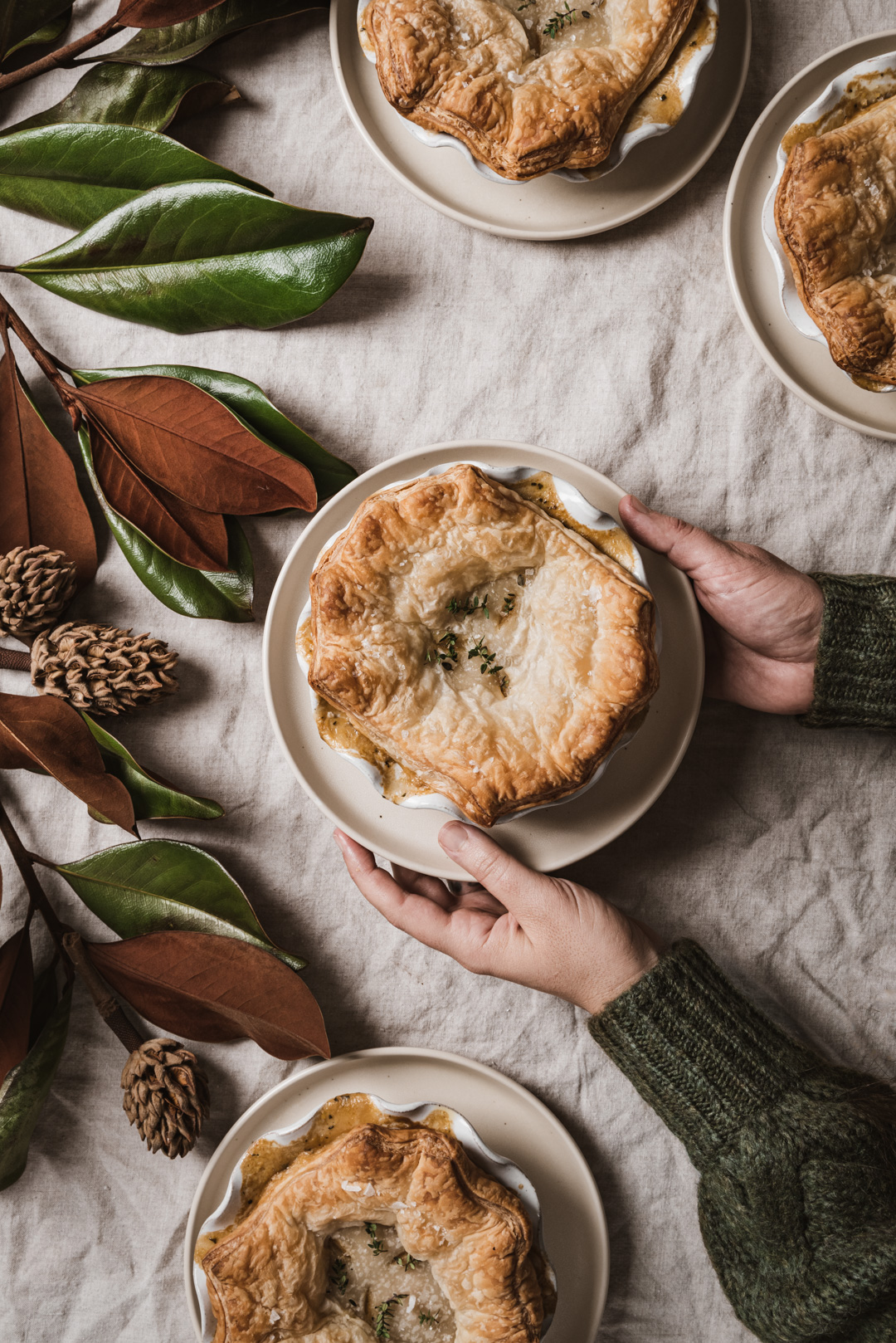 I sincerely hope that this post inspires you to learn more about the original foods of America and its Native people. This recipe would be a wonderful addition to your fall & winter celebrations. Whether its for your Thanksgiving table or as a cozy meal for the holiday season in general. These mushroom wild rice pot pies are a truly delicious and meaningful meal.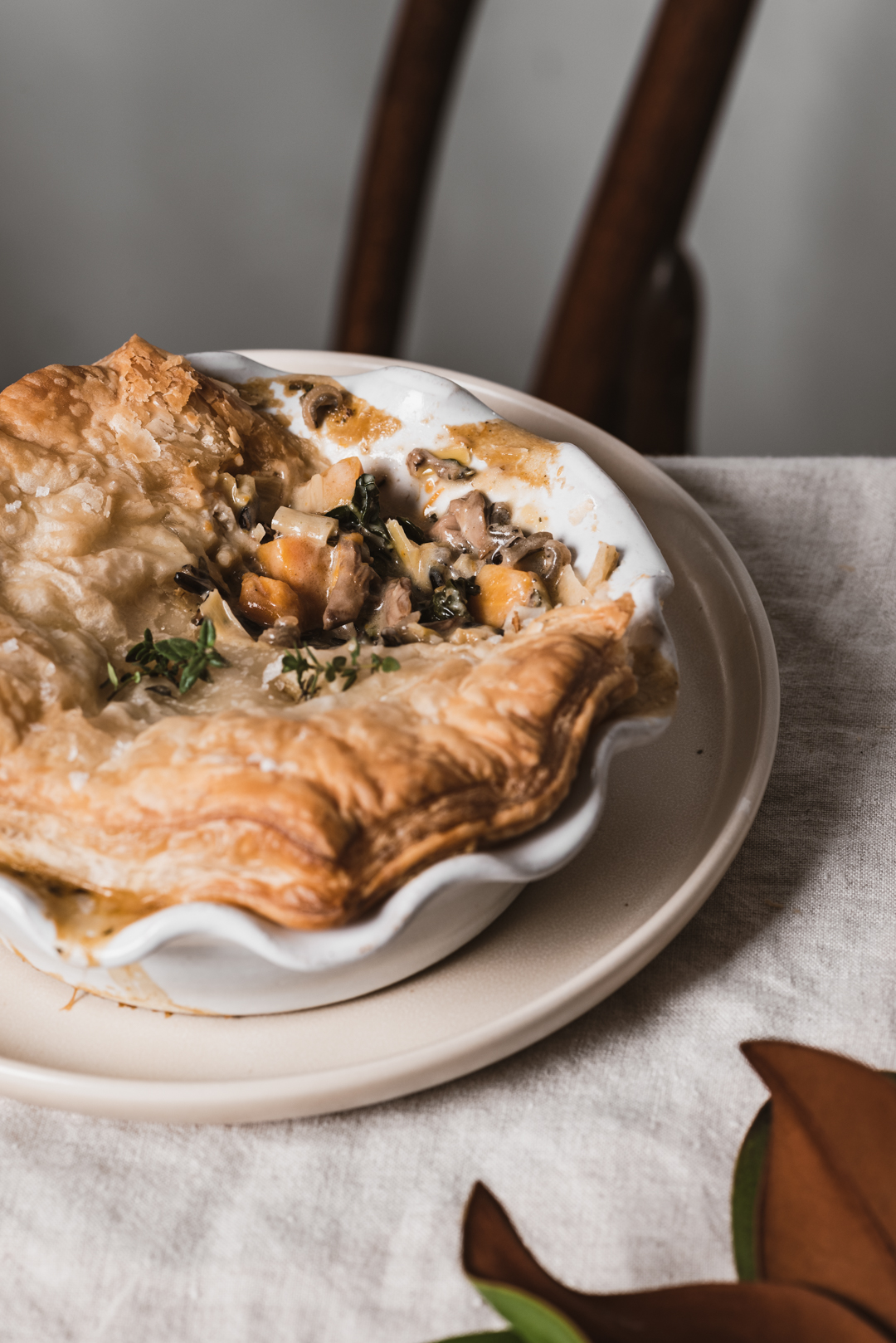 [zrdn-recipe id="188″]