Jump to recipe
Honeynut squash are the darlings of the pumpkin world. Out of all of the squash and pumpkins I have ever tasted, honeynuts are, by far, the most flavorful. Their deep natural sweetness becomes rich & caramel-y, when roasted at high heat. Which means you don't need to add much to them to create a delicious meal. May I present to you what I believe is the best way to enjoy these precious pumpkins: roasted honeynut squash with sage & halloumi.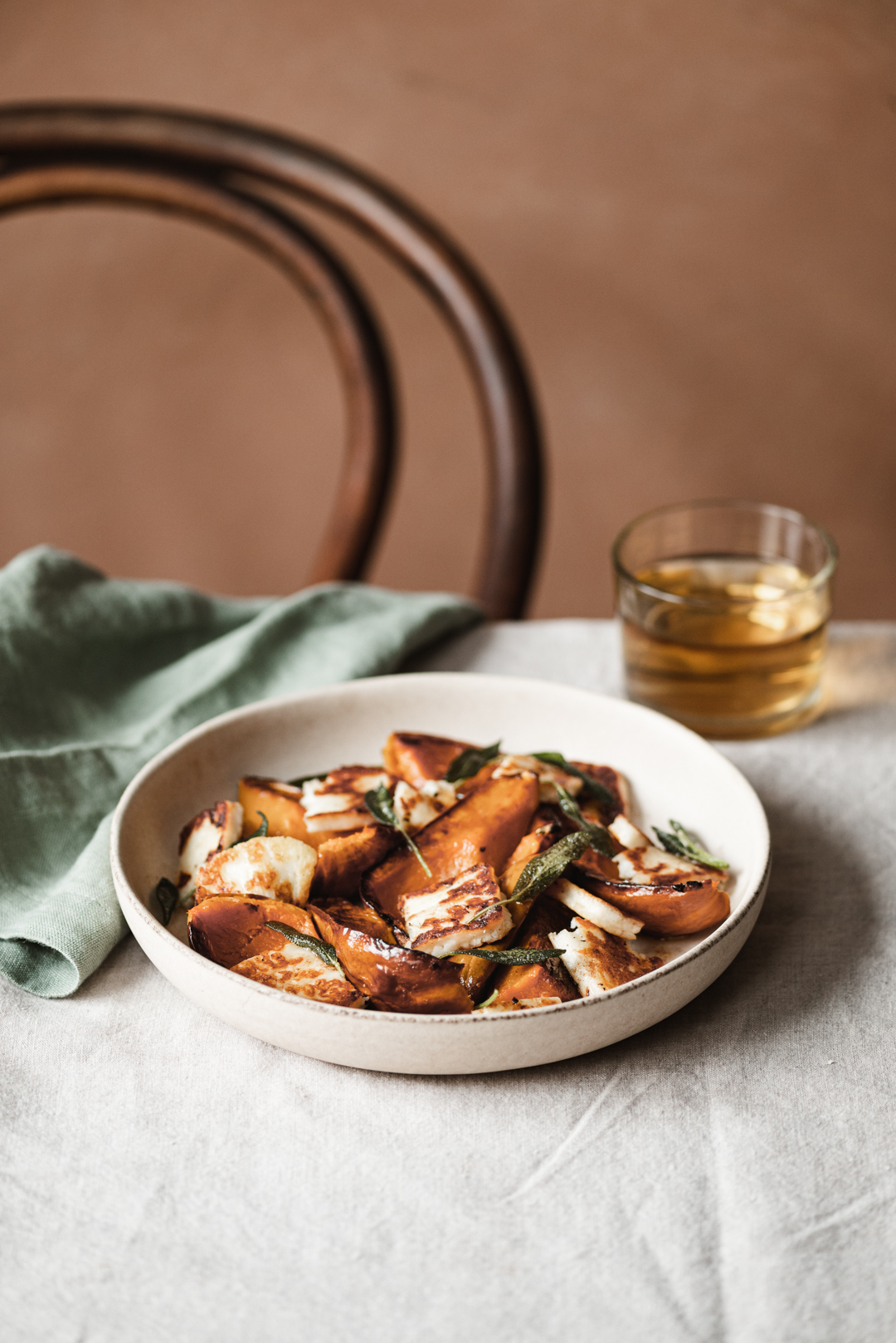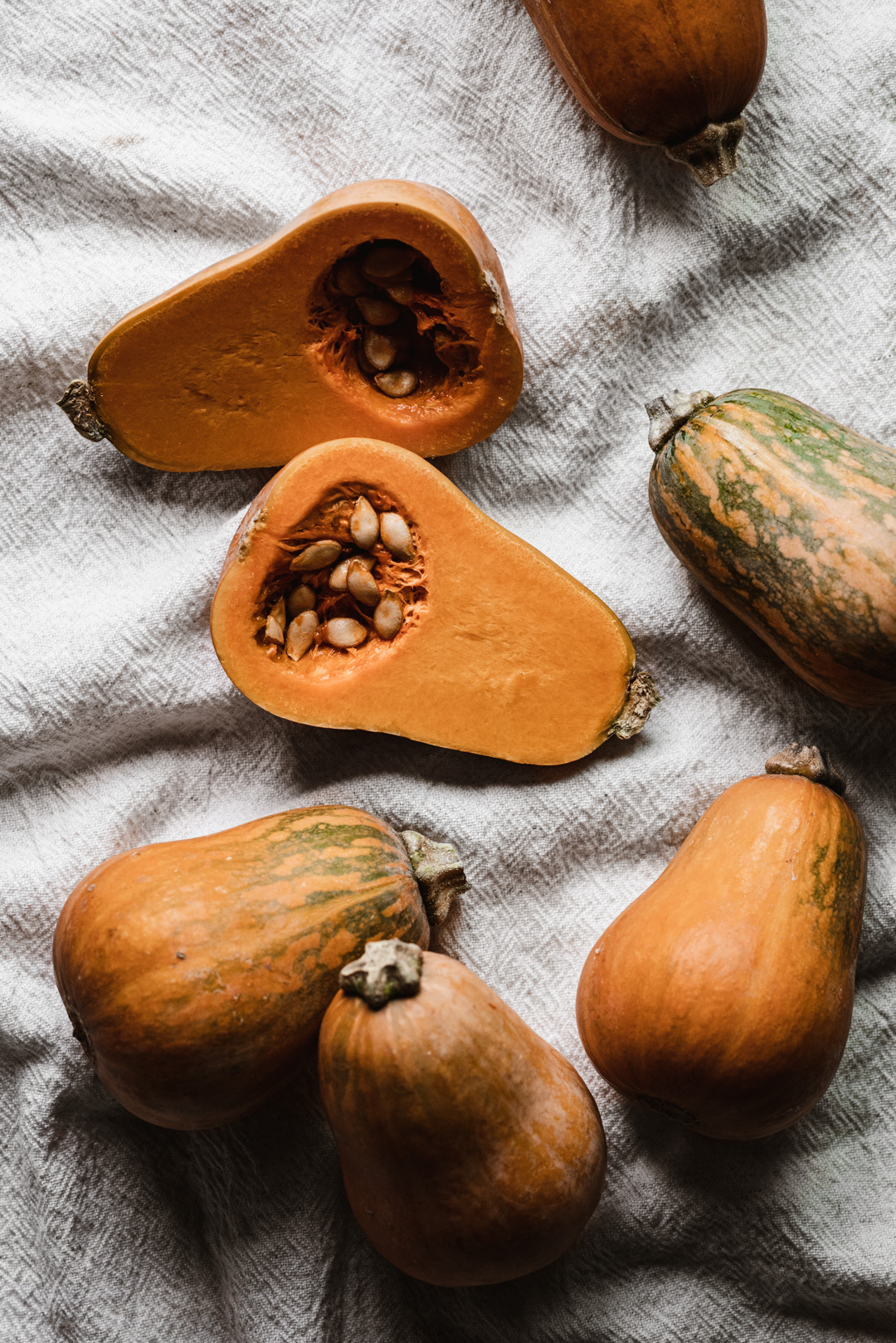 WHAT IS A HONEYNUT SQUASH?
While this is recipe post, it could also be considered a honeynut squash appreciation post. If you can't tell by now, I really adore these little winter squashes. 10 years ago chef Dan Barber challenged vegetable breeder Michael Mazourek to build a better butternut squash. The results after two years of breeding were a richly colored, shrunken butternut:
Honeynuts are about 6″ tall with a starchy with a smooth, even texture, and a much more concentrated flavor.
They don't have to be peeled because their skin is much thinner.
These mini squash have three times the beta-carotene than their parent butternut squash.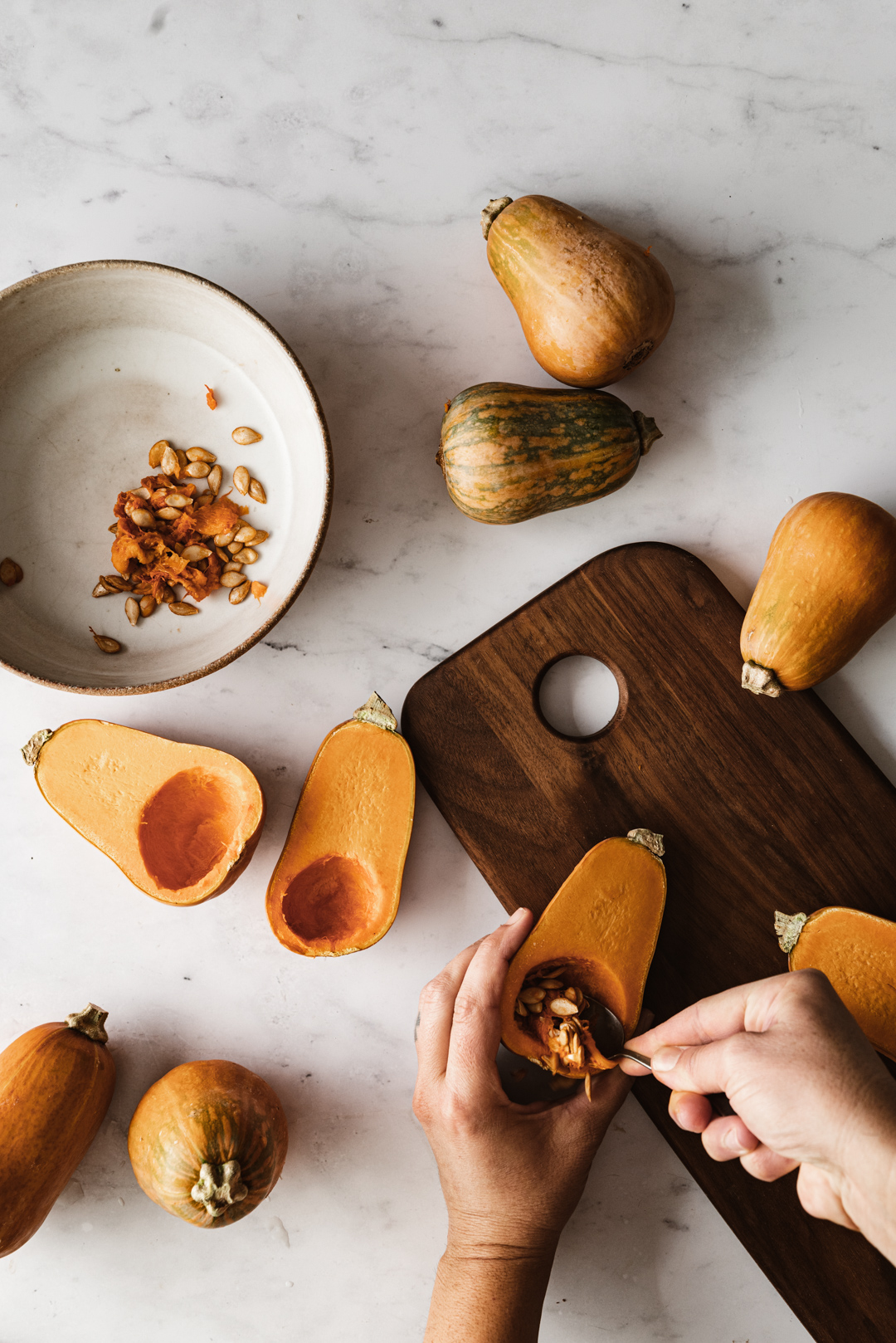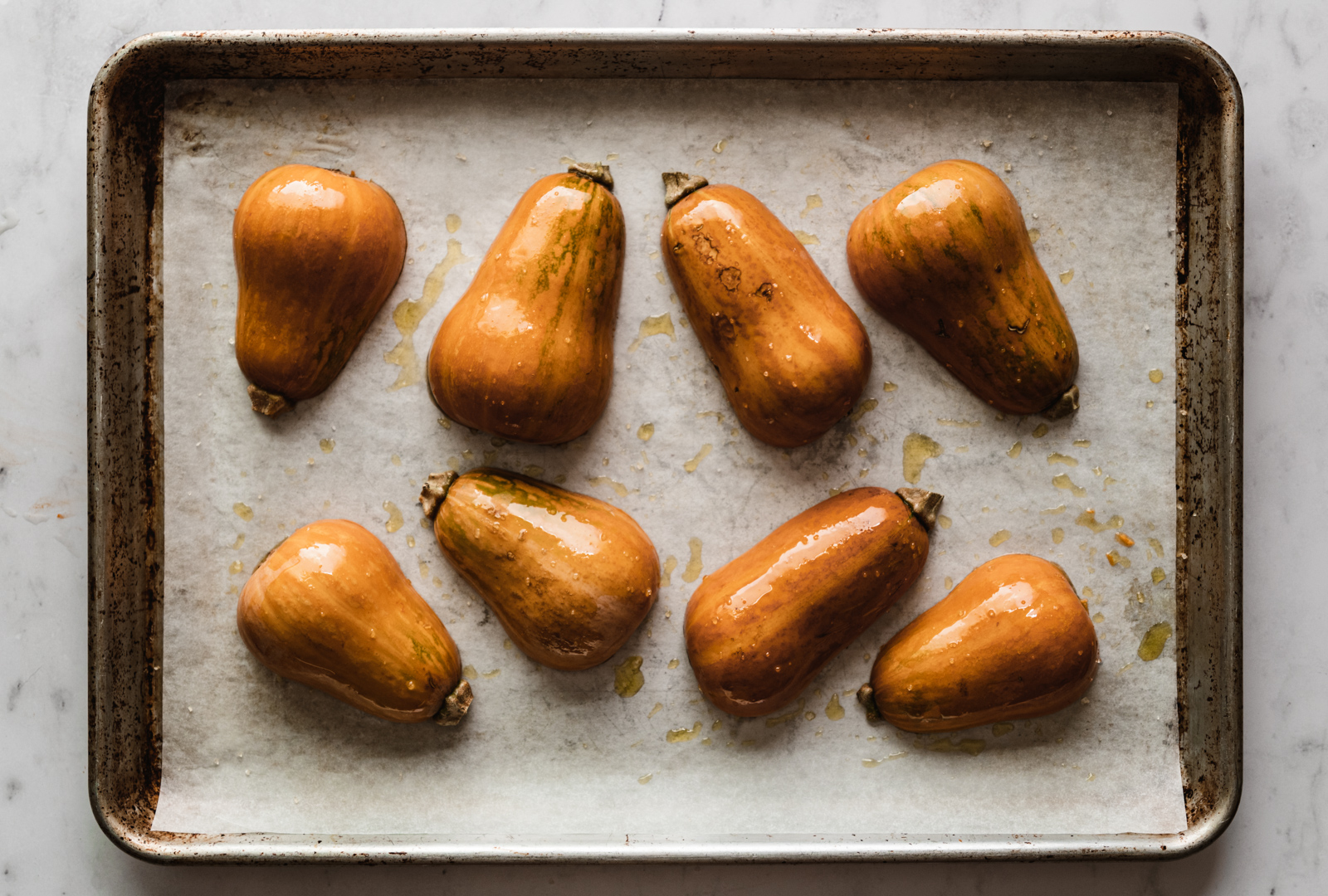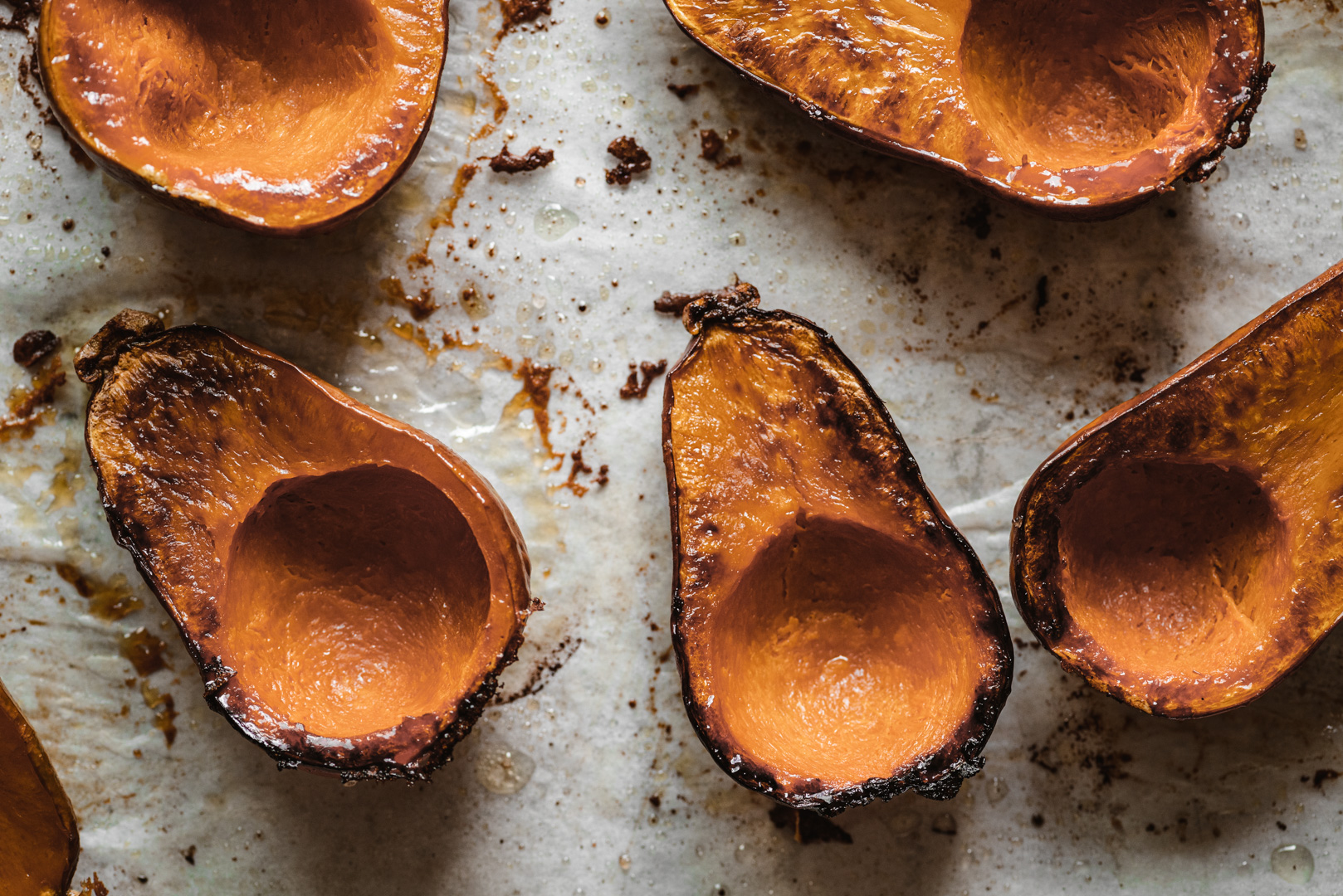 ROASTED HONEYNUT SQUASH PAIRINGS:
Now that you understand the greatness of the honeynut squash, it is time to pair them with some perfectly complimentary partners.
HALLOUMI: This semi-hard, unripened Cypriot cheese is traditionally made from a mixture of goat's and sheep's milk. It has a high melting point which means it can be fried or grilled. For today's recipe we are going to simply pan fry the halloumi until nice & golden. With it's crisp exterior and warm interior, salty halloumi is a wonderful accompaniment to sweet roasted honeynut squash. If you can't procure halloumi cheese then I would recommend trying nabulsi cheese or queso blanco.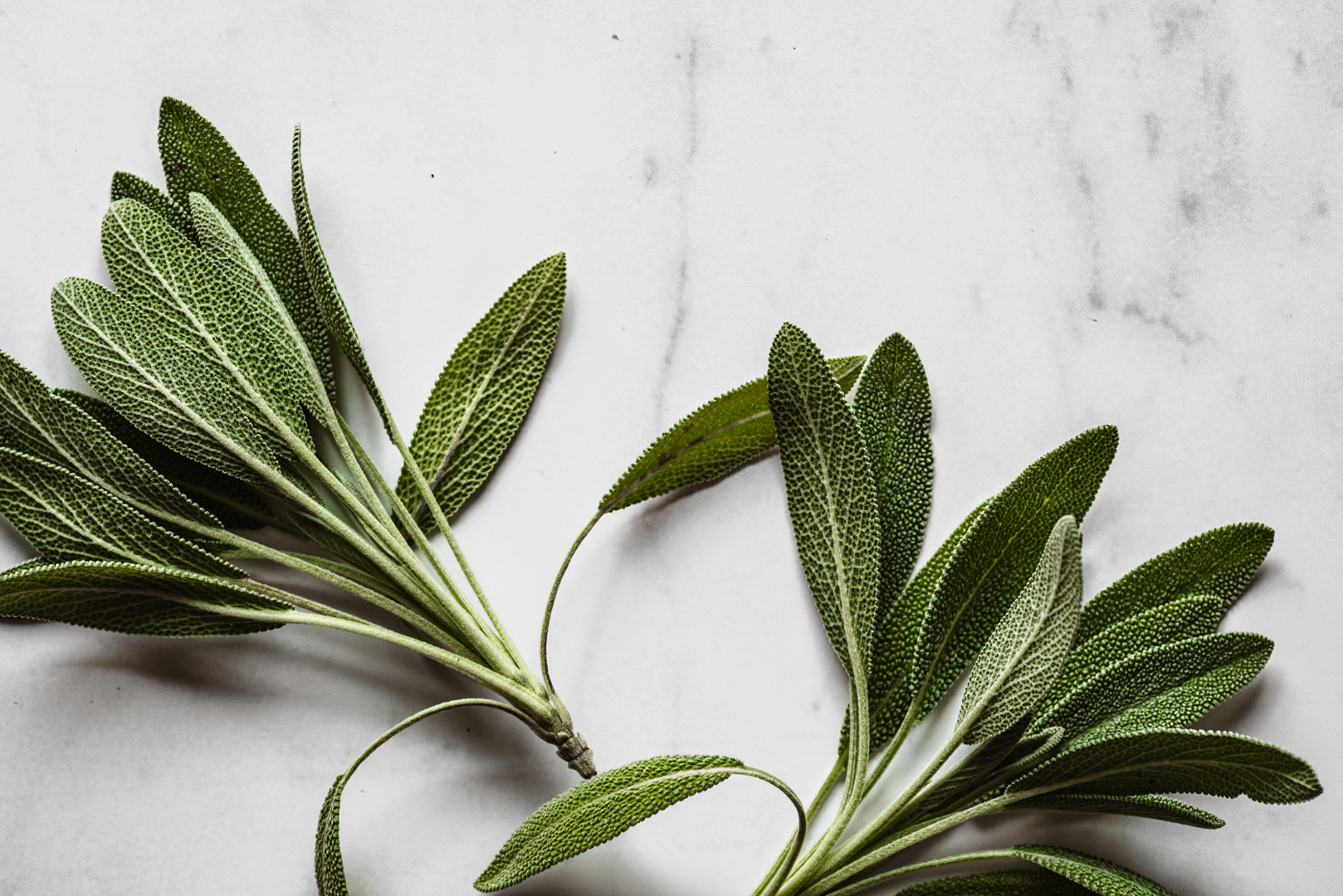 CRISPY SAGE: If you've never had crisp fried sage leaves, then you are in for a treat. Sage has a pronounced herbal flavor that is earthy with hints of mint, eucalyptus and lemon. It's flavor is a wonderful match with roasted squash. And its texture when fried is a lovely contrast to the smooth starchy squash and soft chewy halloumi.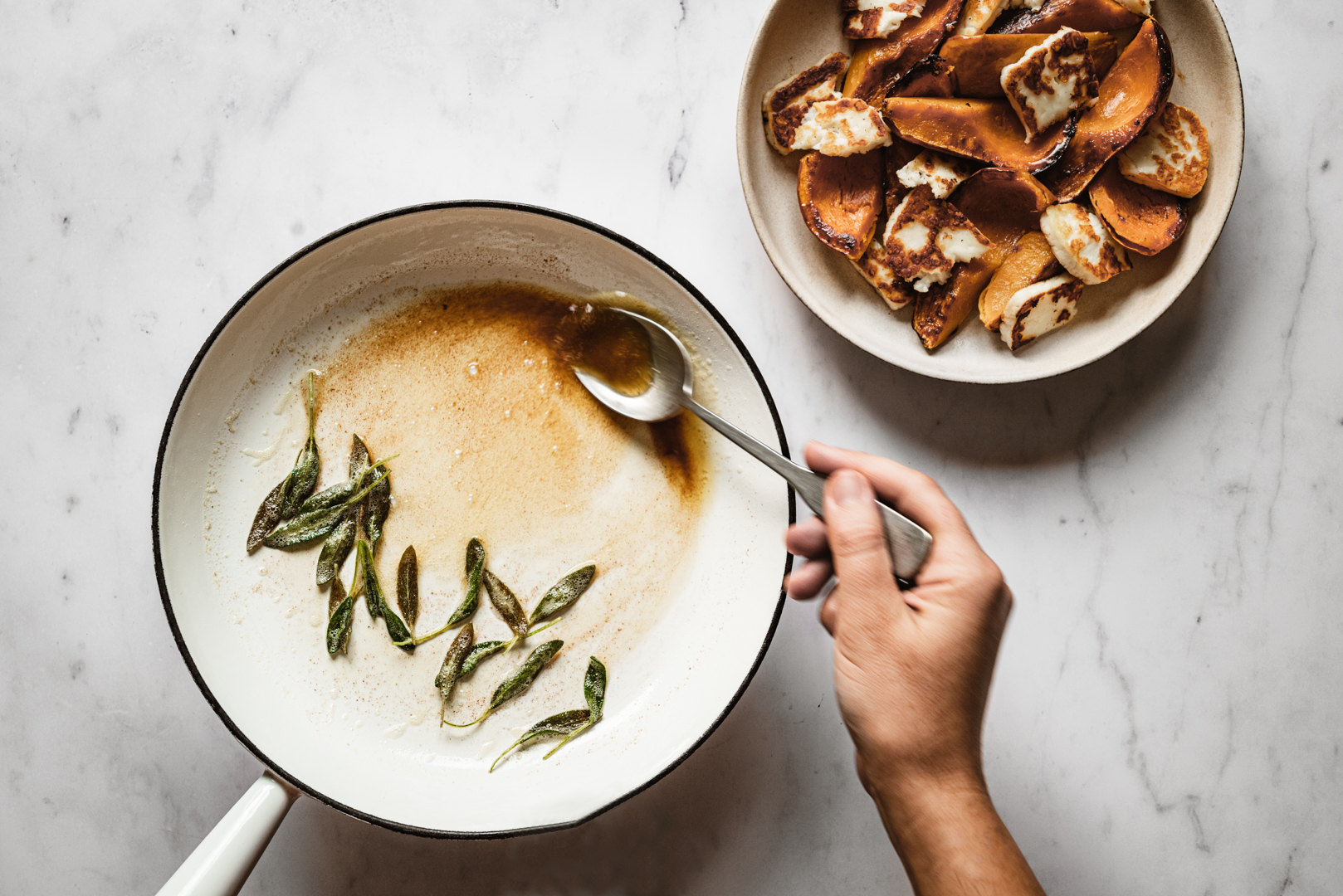 BROWNED BUTTER: The finishing touch to this simple, but absolutely delicious recipe is browned butter. First the browned butter is used to fry the sage leaves. Then, it is drizzled generously over the roasted squash and halloumi. Resulting in a perfectly balanced dish that can be enjoyed as a side to a larger meal or as a vegetarian main.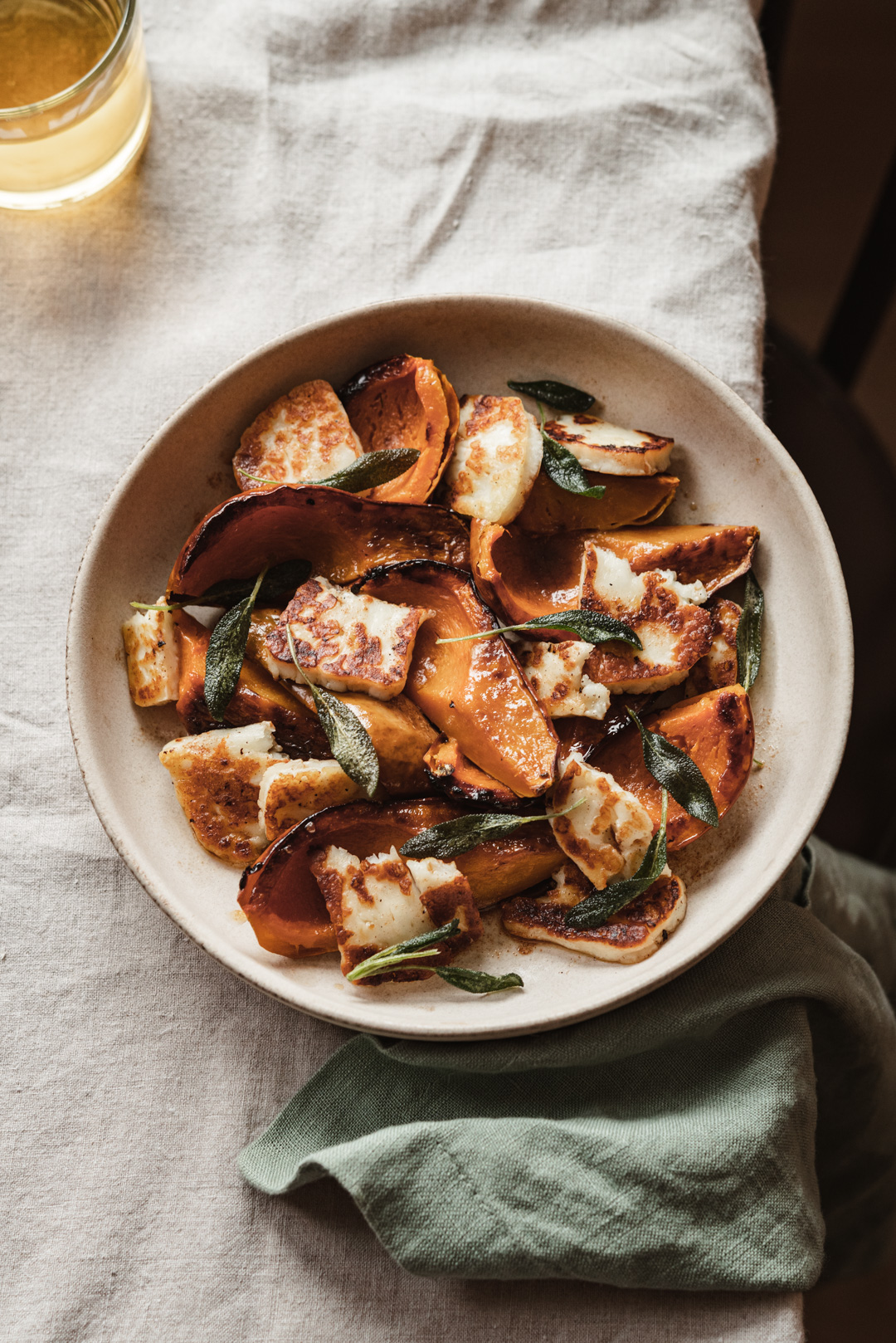 By now, I expect you to be thoroughly convinced of your need to make this roasted honeynut squash with sage and halloumi. Every bite tastes like a dream. A browned butter, crispy sage leaf, golden halloumi and caramelized squash dream. If you aren't able to find honeynut squash at a market near you, then you can absolutely substitute with butternut squash. The result won't be quite as dreamy, but it will be delicious nonetheless.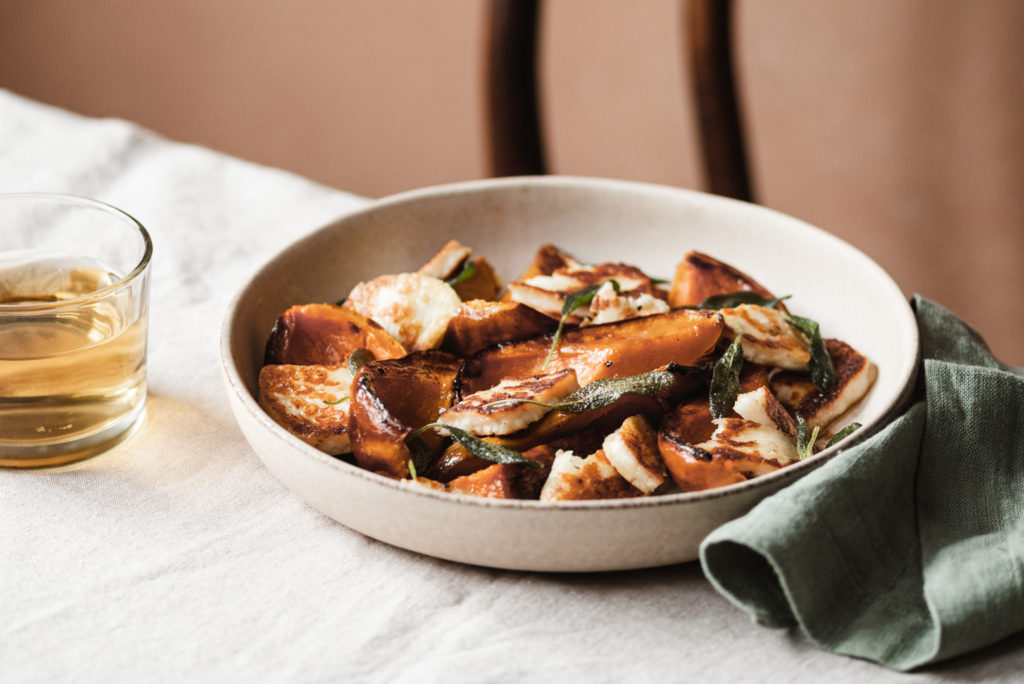 GROW YOUR OWN HONEYNUT SQUASH:
If you're interested in growing your own honeynut squash, you can find seeds here. I am going to be growing this new variety that's even smaller than the honeynut!
ROASTED HONEYNUT SQUASH WITH SAGE & HALLOUMI
Ingredients
4 honeynut squash, halved with seeds removed
1 tbsp olive oil + 1 tsp olive oil
generous pinch of salt
1 250g (8.8oz) block of halloumi cheese, sliced into 8 slices (substitute with nabulsi or queso blanco cheese)
4 tbsp salted butter
15 sage leaves
Instructions
Preheat oven to 425°F. Line a baking sheet with parchment paper.
Rub your prepared honeynut squashes with olive oil, making sure to oil the squash flesh and skin. Sprinkle the cut side of the squashes with salt and set flesh side down on the prepared baking sheet. Roast squash at 425°F for 30 minutes.
When the squash has 5 minutes left to roast, prepare the halloumi. Heat a pan over medium-high heat. Once pan is heated, add 1 tsp olive oil to pan and fry the halloumi slices for 1 1/2-2 minutes on each side, until golden. Reserve the halloumi on a plate.
Remove the squash from the oven and let cool while you prepare the butter & sage.
In the same pan, melt the butter over medium heat until it just begins to turn light golden brown. Add in the sage leaves and cook until crisp, about 1 minute. Remove the pan from the heat.
Cut your honey nut squash into smaller pieces (I typically cut my halves in half again to create quarters). Plate the honeynut squash along with the fried halloumi. I like to tear my fried halloumi slices in half. Finally, drizzle the browned butter all over the squash and halloumi and garnish with the crispy sage leaves. Enjoy :)