I am so excited to be able to share this recipe for malasadas from my dear friend Alana Kysar's new cookbook ALOHA KITCHEN! If you want to win a copy of her book head over to my Instagram to enter!
Hawai'i will always be special to me. And if you are a long time reader of this blog, then you may remember this Hawai'ian recipe that I shared here a few years ago along with memories of when I lived in Hawaii the summer after I graduated high school. That summer changed my life in so many ways. It was the first time I lived on my own and I did it in one of the most beautiful places on earth. Hawai'i is so much more than lush landscapes and warm blue waters, there is a tangible feeling in the air & in the hearts of the people who call it home – that is the essence of ALOHA.
The moment I heard that my friend Alana Kysar was going to write a cookbook about Hawai'ian food my heart literally leaped for joy! After being a long time reader of her blog Fix Feast Flair, I knew that she could truly capture the fullness of how Hawai'ian food tastes and feels. The day her book Aloha Kitchen arrived and I began to flip through the pages I was flooded with emotions and actually got teary eyed! From the recipes to Alanna's words about growing up in Hawai'i, the entire book is a heartfelt expression of this sacred place.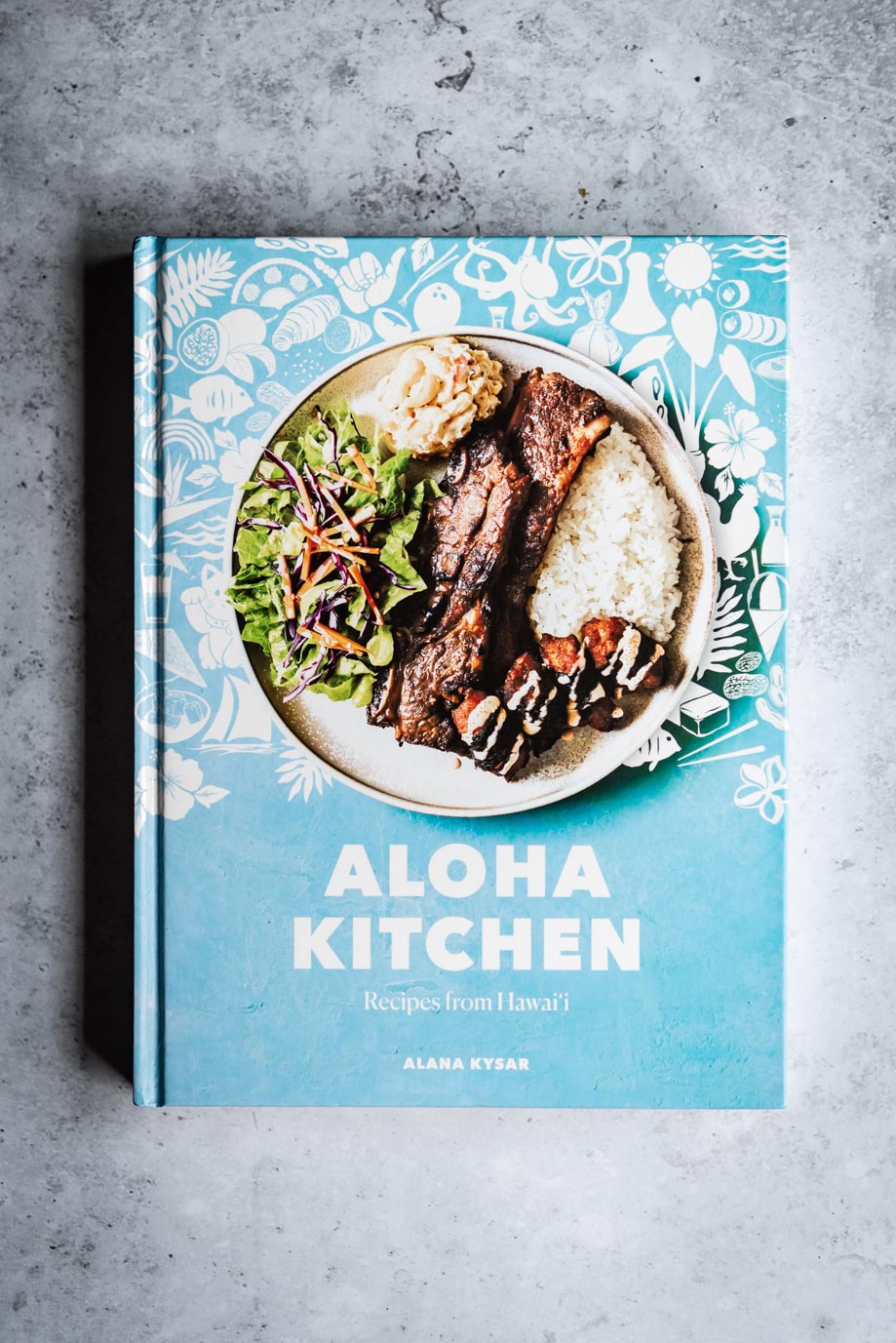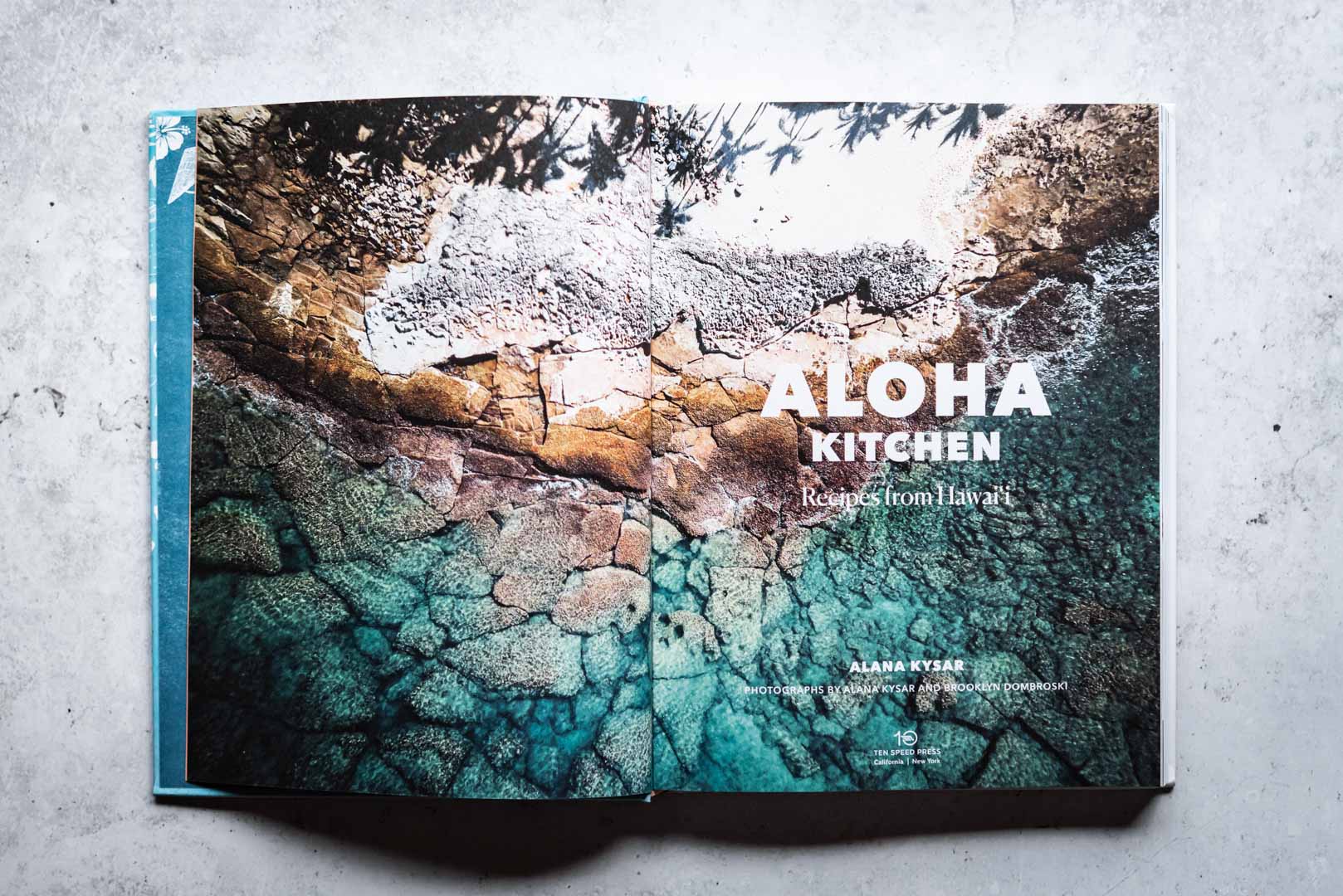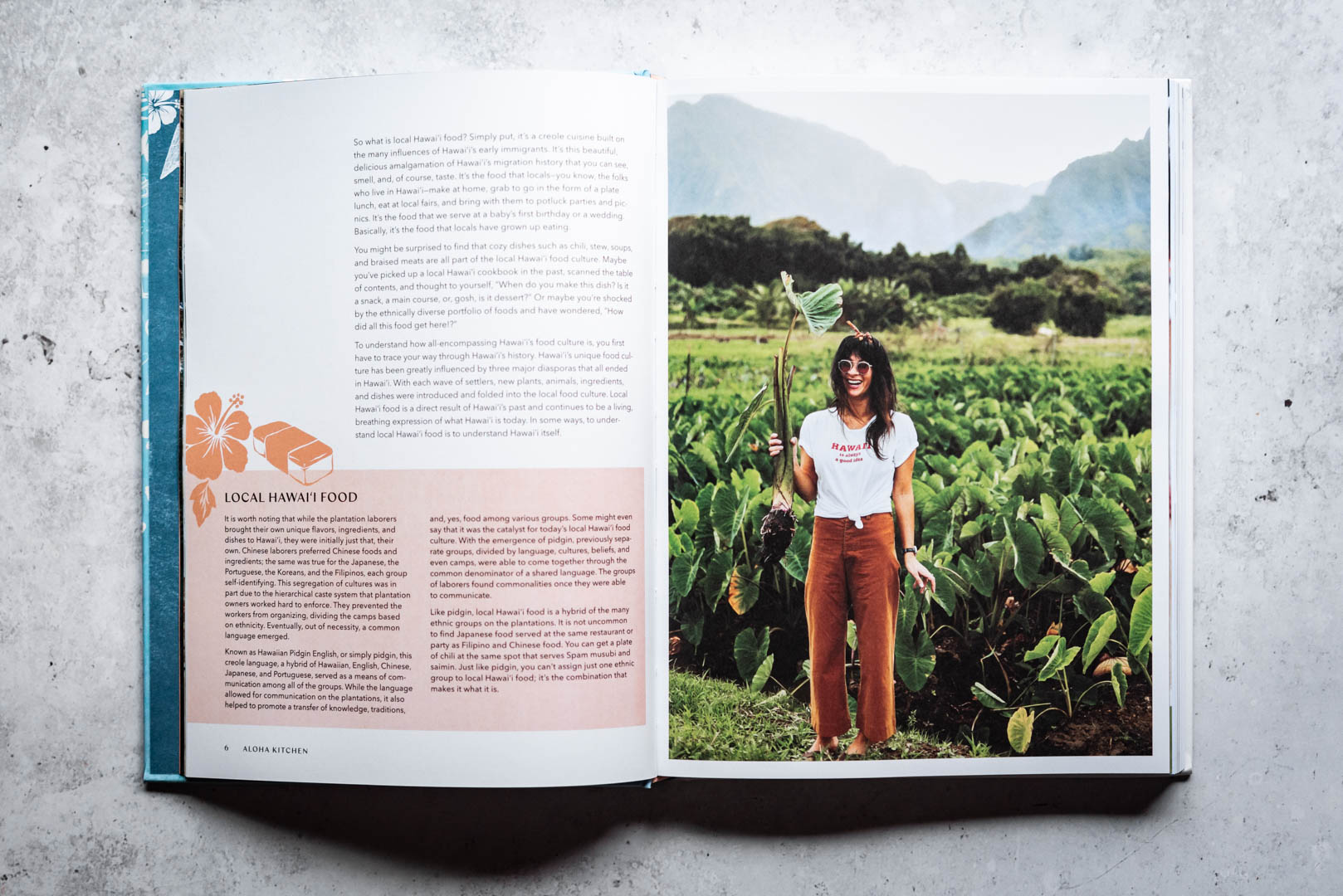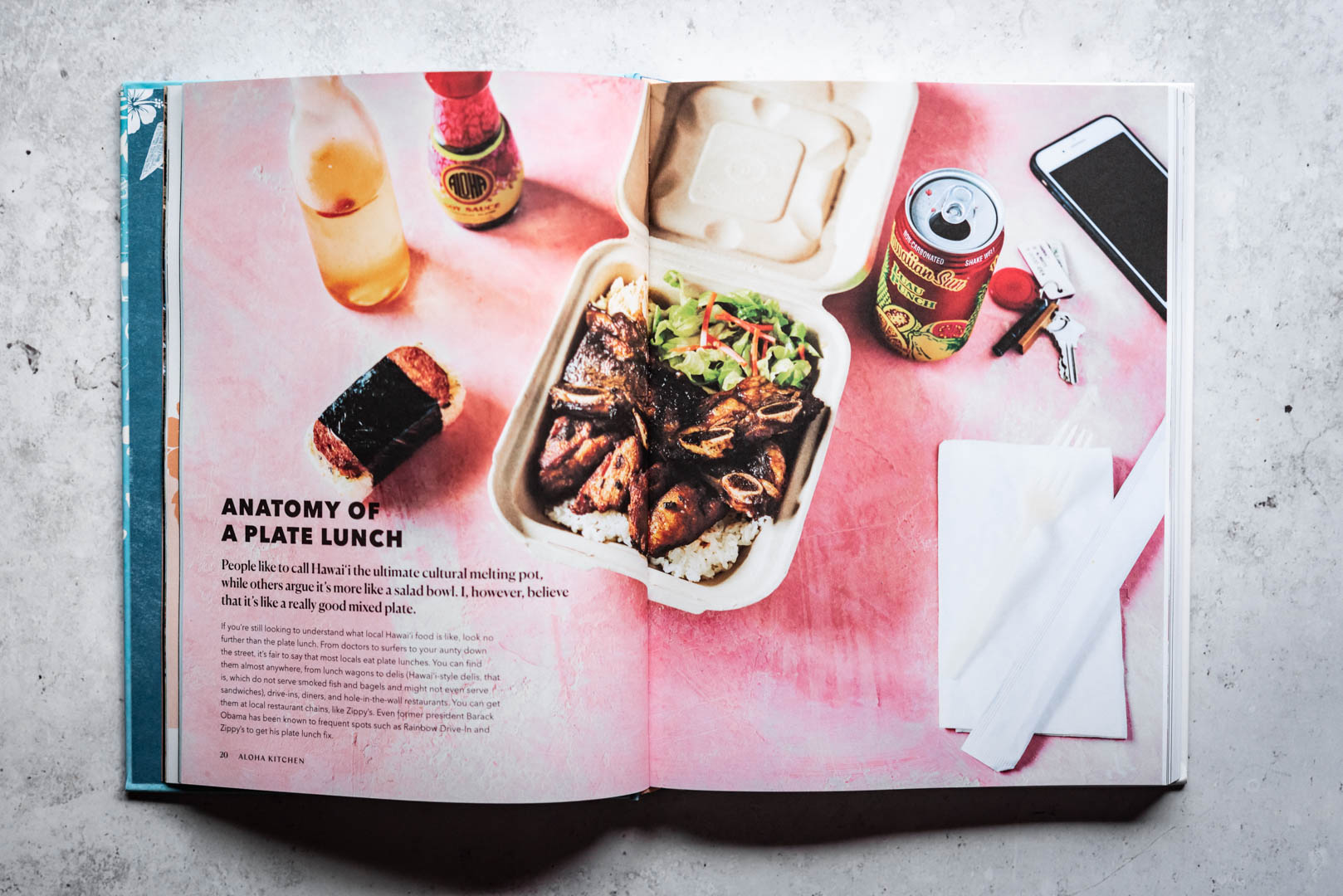 The food of Hawai'i was one of my favorite things about living there. If you are familiar at all with the history of the islands then you know that the population is a diverse melting pot of cultures and the food, therefore, has been influenced by all of them. Alanna developed recipes for some of my very favorite Hawai'ian dishes in her book (one, in particular, is Meat Jun, if you eat meat then this is a MUST try)! I was filled with indecision when I was trying to decide what to make first and then, I got to the dessert section & saw MALASADAS!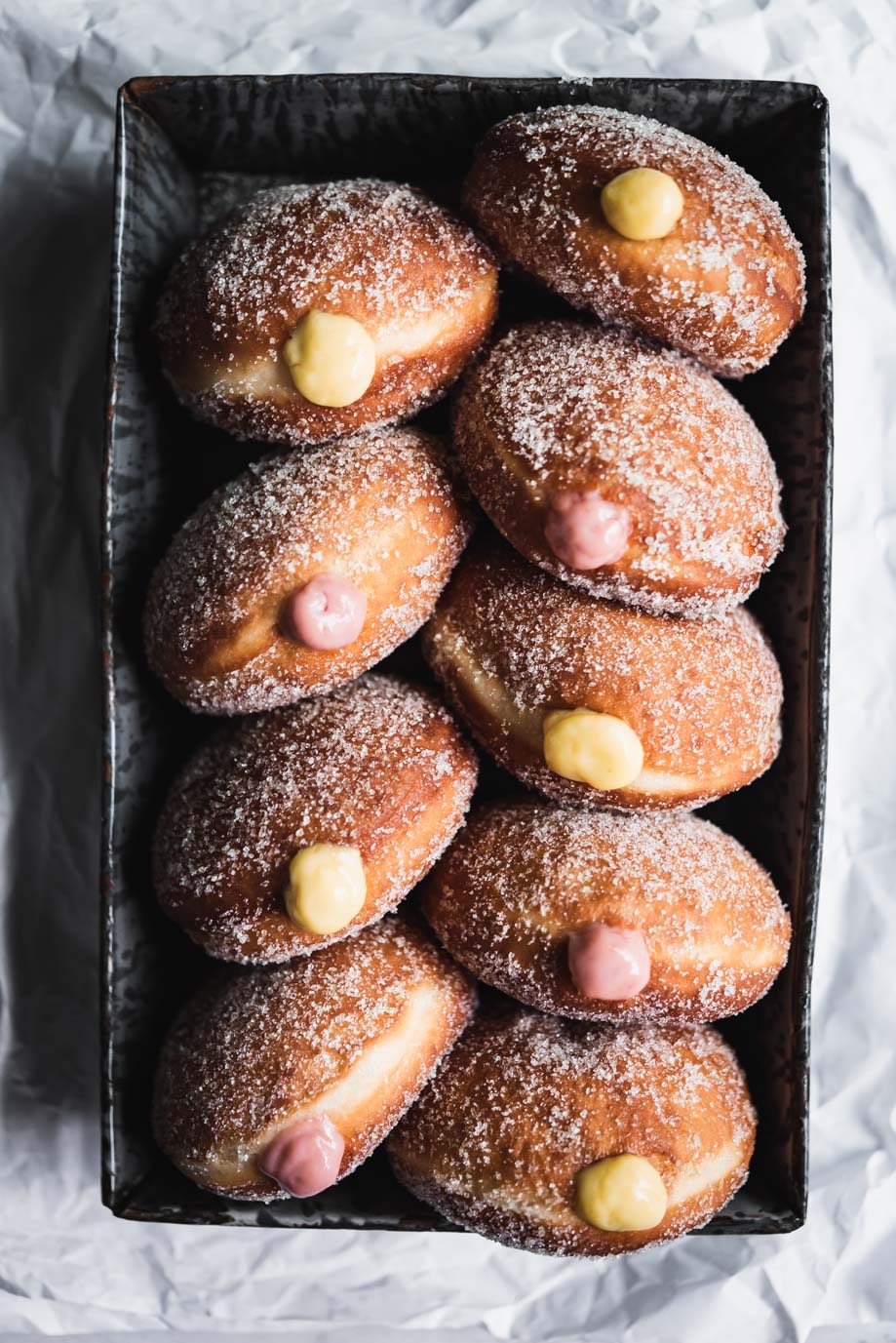 If you have ever been to the island of Oahu, then you may be familiar with Leonard's Bakery, renowned for their Portuguese donuts called malasadas. Imagine a soft sweet pillow of fried dough dusted in sugar & filled with pastry cream infused with flavors like macadamia or haupia. Alanna's recipe for malasadas makes the process easy for home cooks and calls for liliko'i or passionfruit juice in the pastry cream, which is one of my very favorite flavors! But I could not resist making some with guava as well! And the color combo of pink guava and yellow passion fruit is just so pretty!
*TIP: Depending on where you live, finding passion fruit or guava juice may be a challenge – but is SO worth the effort! Alanna has suggestions on how to procure these juices in her book and you can always do a quick online search to see if ordering online is a more viable option for you ;)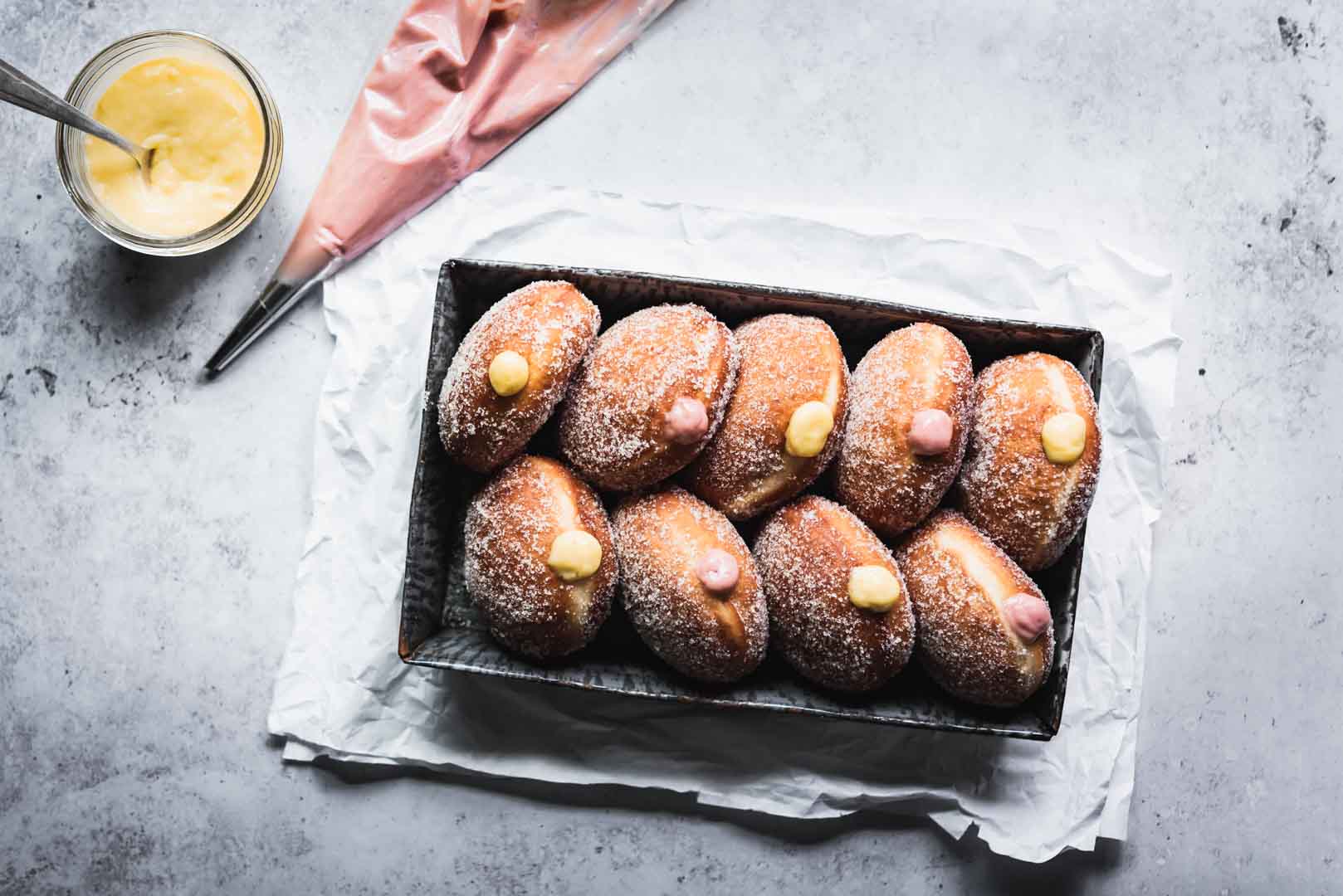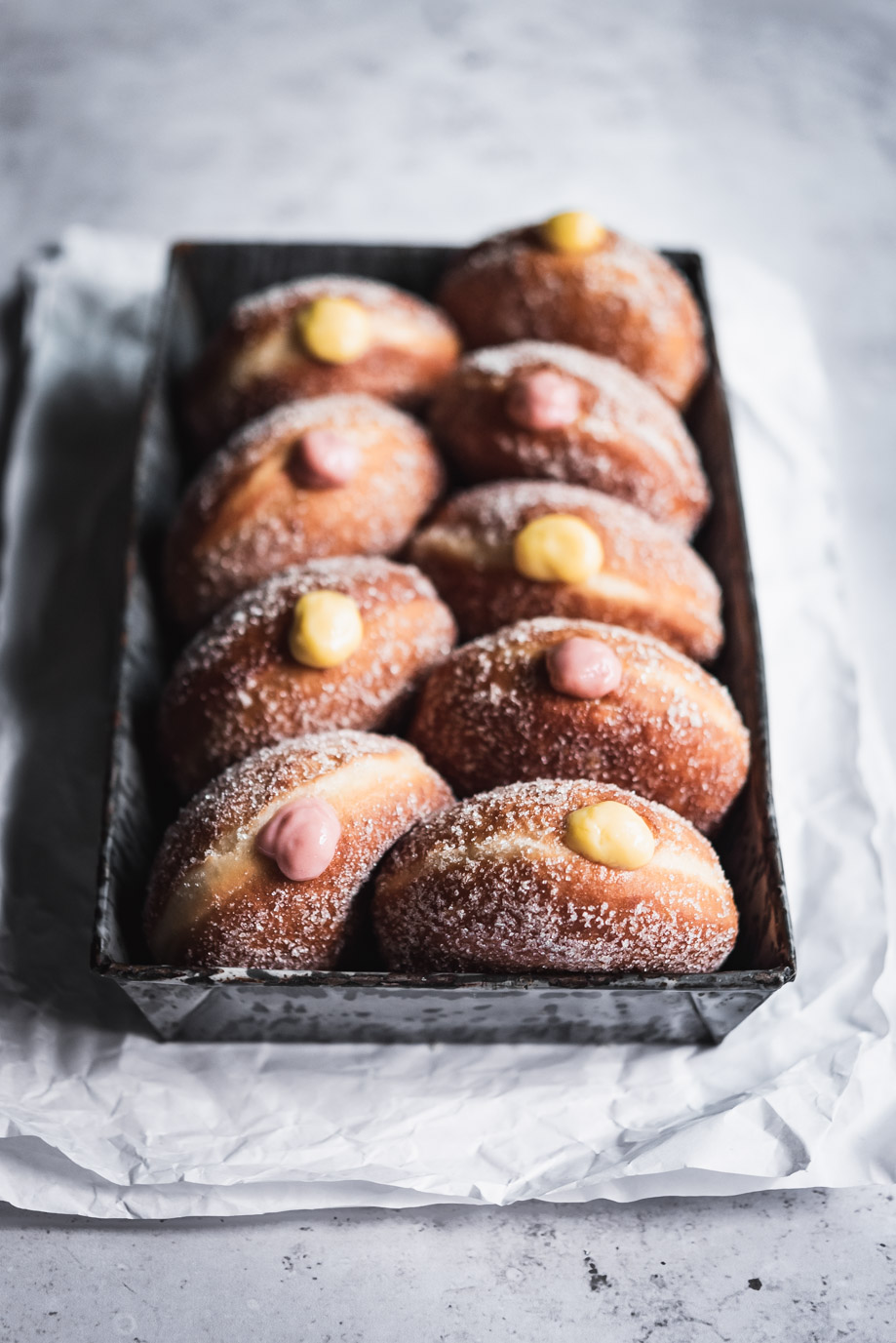 I could go on and on about Aloha Kitchen cookbook, but you really need to see it for yourself! If you are looking to make something sweet, then these malasadas are the perfect treat to give you a taste of Hawai'i <3 And don't forget to enter to win a copy of her book on this Instagram post!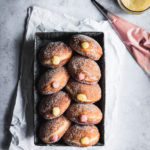 MALASADAS from ALOHA KITCHEN
---
Total Time:

0 hours

Yield:

20

–

24

donuts

1

x
FOR THE DOUGH:
3/4

cup

whole milk, warmed (100° to 110°F)

3/4

cup

evaporated milk, warmed (100° to 110°F)

3 tbsp

unsalted butter, melted
Two

0.25

-ounce packages active dry yeast (

4 1/2 tsp

total)

1 tsp

sugar, plus 3/4 cup & more for dusting

3

large eggs

4

cups

bread flour

3/4 tsp

kosher salt
Neutral oil, for deep-frying
FOR THE PASTRY CREAM
3/4

cup

sugar

2

cups

whole milk

6

large egg yolks, lightly beaten

1/4

cup

cornstarch
Pinch of kosher salt

1 tbsp

unsalted butter

1 tsp

vanilla extract

1/2

cup

liliko'i (passion fruit) juice
---
Instructions
FOR THE DOUGH:
In a bowl, combine both milks, the butter, yeast, and 1 tsp sugar and whisk together. Let the mixture sit until the yeast is activated and foamy, about 10 minutes.
In the bowl of a stand mixer fitted with the paddle attachment, beat the eggs and the remaining 3/4 cup sugar together on medium speed for 2-3 minutes, until light and fluffy. Turn the speed to low and incorporate the flour and the milk mixture in four additions, alternating between wet and dry ingredients. Add the salt and witch to the dough hook. Gradually turn the speed up to medium-high and knead the dough until its smooth and pulls away from the sides of the bowl, about 5 minutes. Turn the dough out onto a clean work surface and quickly grease the mixer bowl with butter. Transfer the dough back to the bowl, loosely cover with plastic wrap or a clean kitchen towel, and set it in a warm place to rise until doubled in size, 1 to 2 hours.
Lightly grease a large piece of parchment paper and set it aside. On a lightly floured surface, roll out the dough 1/2 inch thick. Using a 3-inch biscuit cutter or 3-inch glass bowl, cut out as many rounds as you can, gathering and reusing all the scraps. You should be able to make 20 to 24 rounds. Place them on a greased parchment paper, spacing them 3 inches apart. Cover the rounds with a clean kitchen towel and let rise in a warm place until doubled in size, about 1 hour.
Fill a shallow bowl with some sugar and set aside. Fill a wide dutch oven or other pot with 2 inches of oil. Heat the pot over medium heat to 350°F. Alternatively, a deep fryer can be used. Using scissors, cut the greased parchment paper so that each malasada is on its own square. Working in batches, place the malasadas in the oil, paper side up, using tongs to peel off and discard the paper. Cook, flipping once, until puffed and golden, about 2-3 minutes on each side. Transfer to a wire rack set on a baking sheet; let cool for 5 minutes, then toss with the sugar.
FOR THE PASTRY CREAM:
In a saucepan, combine 1/4 cup of the sugar and the milk and heat over medium heat for 2 to 3 minutes, until it begins to steam. Immediately remove the pan from the heat. Meanwhile in a mixing bowl, whisk the remaining 1/2 cup sugar, egg yolks, cornstarch and salt together until smooth. Slowly ladle about 1/4 cup of the hot milk mixture into the egg yolks, whisking the entire time. pour the tempered yolk mixture back into the saucepan and cook, whisking continuously until thick, 3 to 4 minutes. Remove the saucepan from the heat and whisk in the butter, vanilla and liliko'i juice; continue to whisk until smooth. Pour into a medium glass bowl and cover with plastic wrap directly touching the surface of the pastry cream. Set in a large bowl filled with ice water to cool.
Use a paring knife to cut a slit on one side into the middle of the malasadas. Fill a pastry bag fitted with a medium round tip halfway full with pastry cream. Pipe about 2 tablespoons of the filling into the slit in the malasadas. Refill the bag when it runs low.
Serve immediately, as malasadas are best fresh. Any leftovers can be stored in the refigerator in a ziplock bag for up to 24 hours.
Prep Time:

0 hours

Cook Time:

0 hours

Category:

Breakfast

Cuisine:

Hawaiian