"There is no such thing as a 'self-made' man. We are made up of thousands of others. Everyone who has ever done a kind deed for us, or spoken one word of encouragement to us, has entered into the make-up of our character and of our thoughts, as well as our success."
GEORGE BURTON ADAMS
When we moved to Greece my career as a stylist/photographer/content creator changed dramatically. As all of my clientele were based in the U.S., all of my contracts came to an inevitable end. My days have gone from a flooded email inbox and constant projects to a very empty inbox and solely creating content that inspires me. While it took a little while to get used to, these last couple of months have been quite amazing.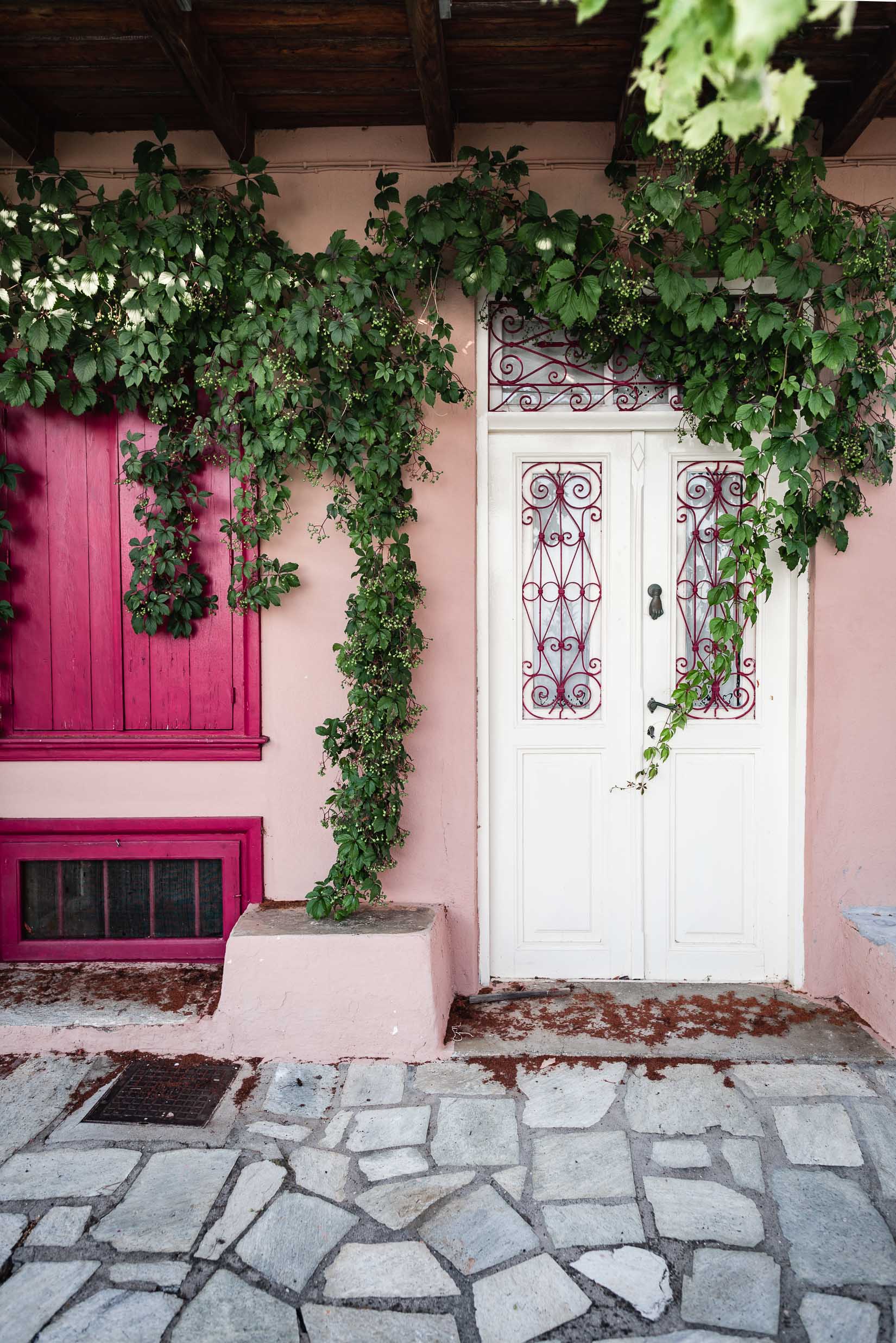 The fact that I am currently in a position to create solely out of passion for my readers is an incredible honor, that I enjoy deeply. But the other side to this story is the constant adapting and overcoming that is my new creative life here on the island. You see, our apartment is only 220′ sq. – we do not have an oven and as far as countertop kitchen appliances go, we have yet to acquire things like a blender, mixer or food processor. Working with such limited equipment and props, on a remote island with limited food choices (compared to where we lived in America) has forced me to continuously create from a place of lack.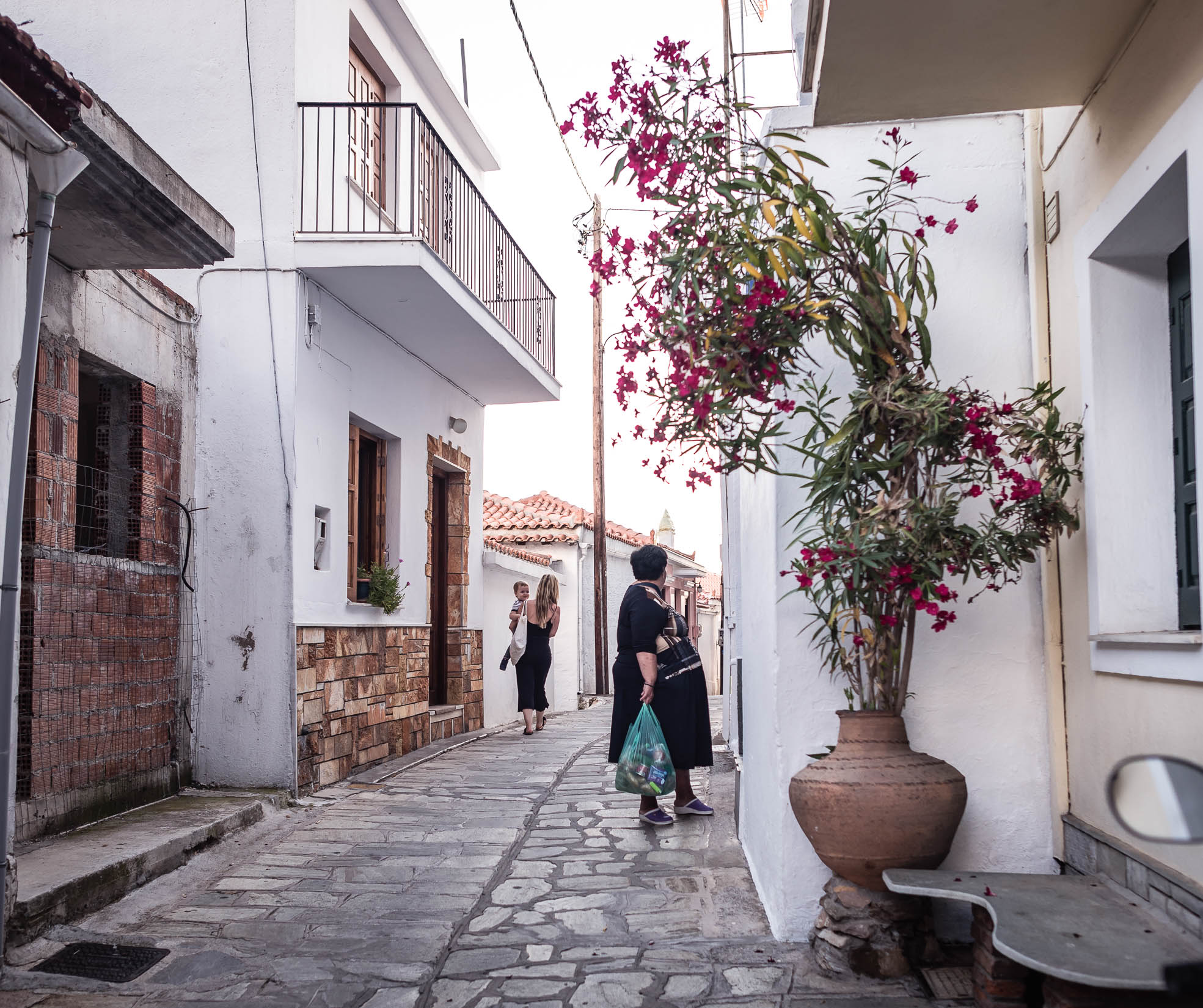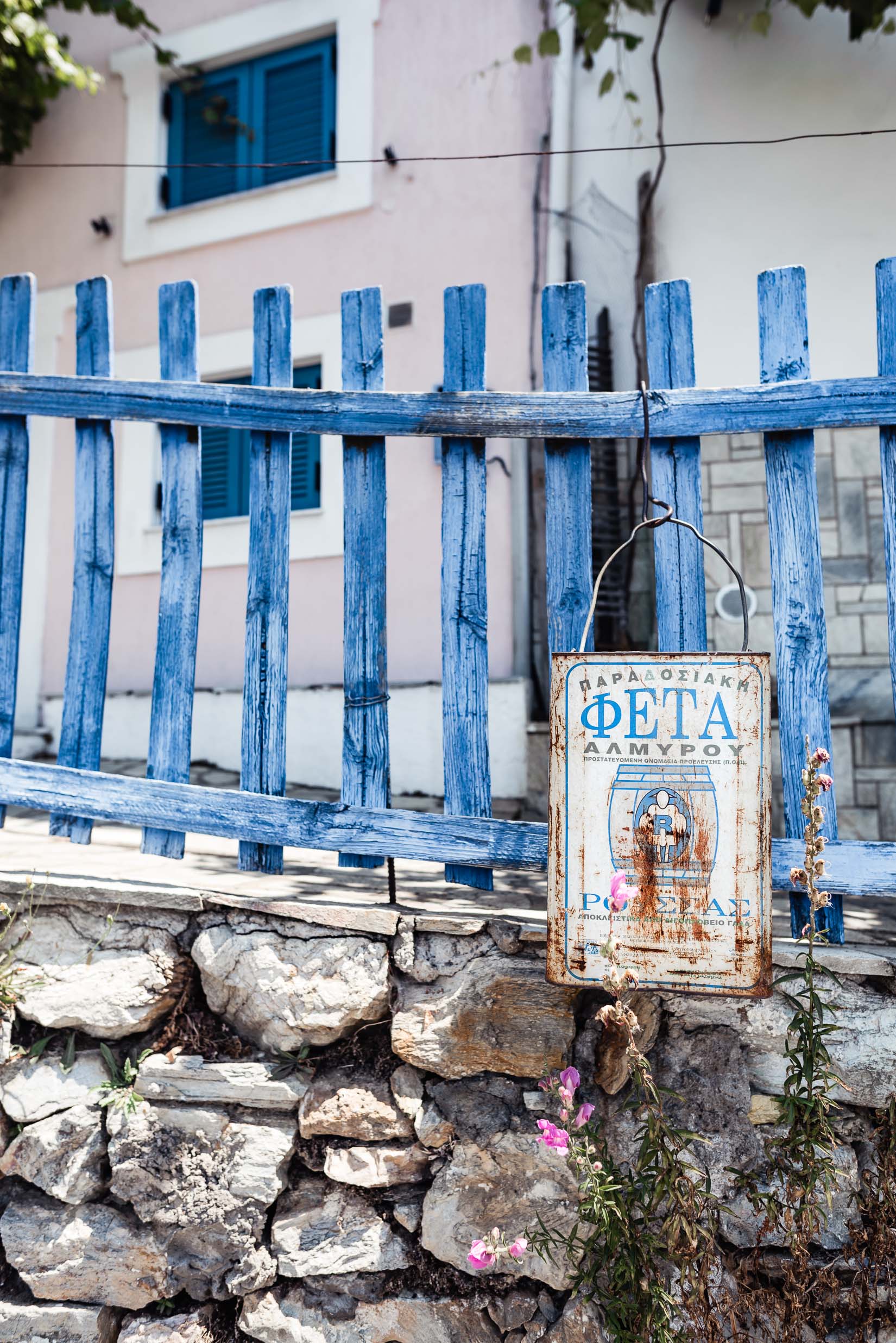 But there has been a serendipitous solution to all of the challenges I encounter here and that is our village. Every time I find myself wanting to create something that requires something I do not have or can not find, our village comes through. One of the first recipes I shared from Greece was baked in a neighbor's oven. The last recipe I shared was blended at a local restaurant, where the owners just offered me full use of their prep kitchen if I ever need anything! I am literally in tears as I type this because I am overwhelmed by the endless generosity of our village!
When I walk the rambling stone steps and paths of our village my heart bursts – I am filled with floods of emotion when I contemplate just how sacred this place is to my soul. More than the beautiful homes or picturesque views, it is the people that make this village such a remarkable place. I cannot go anywhere in our village without receiving well wishes and encouragement. Neighbors gift us with home-cooked meals, olive oil from their trees, fresh made jam and flowers from their gardens. No matter how much we may lack, our cups are constantly overflowing.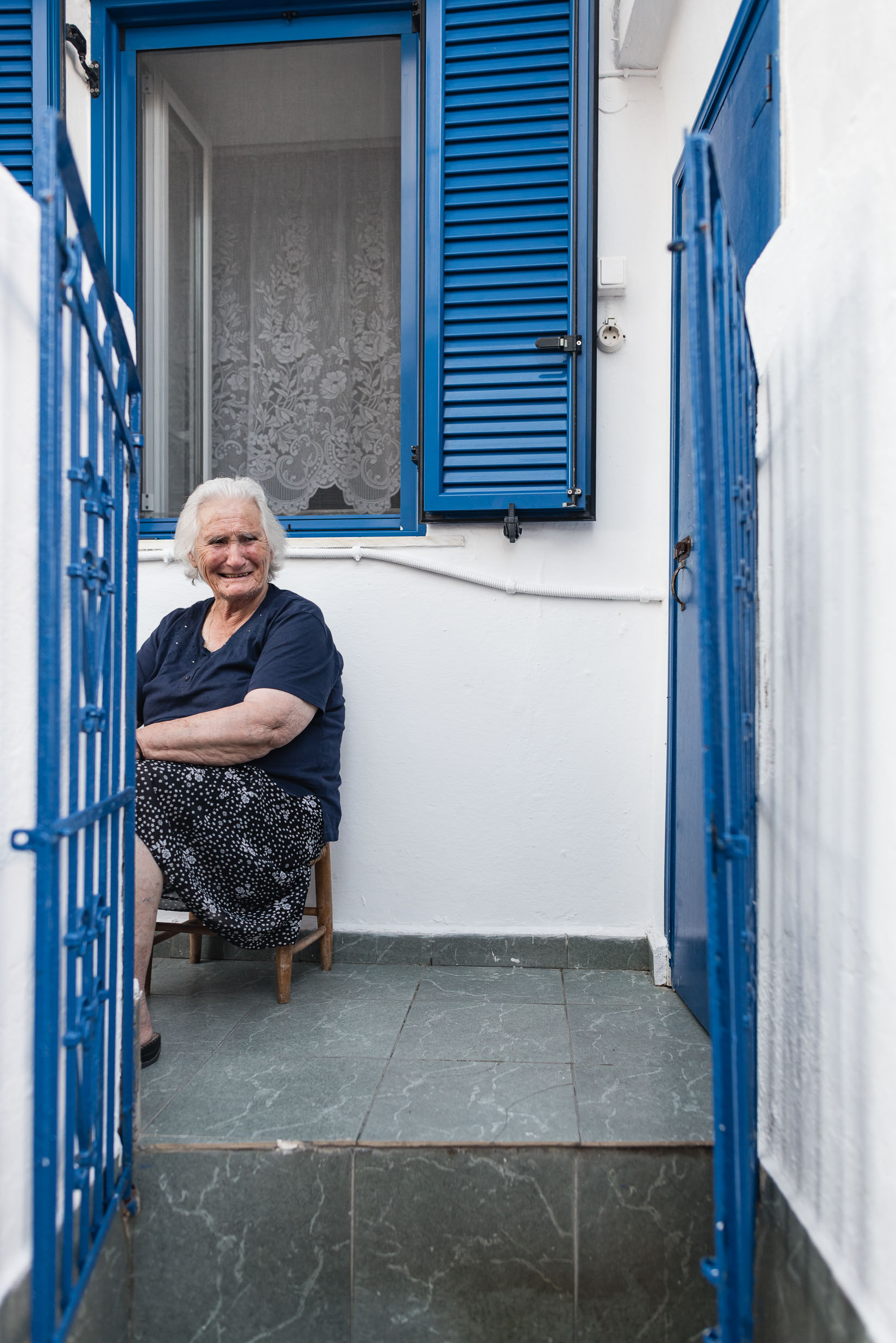 Little old ladies embrace me and tell me how happy they are that my husband and I moved here, saying that we have brought life to the village. Whenever one of them tells me that, I can't help but feel like the village has brought life to us. It is such a deep honor to be loved and respected by these people, especially as a foreigner. If you did not already know, I am actually not Greek, I am a blend of 8 different ethnicities (none of which are Greek) – I am American through and through. But the most powerful thing that has earned me the love and respect of the people here is the fact that I speak their language. While my Greek may not be perfect, I am able to carry on a conversation, read and write in their native tongue – which has shocked most of the people here. It is very surprising to them that I have taken the time in my life to learn a language that was not commonly spoken where I lived in America. But in doing so, I have been able to share life with the people of our village in a way that would not have been possible had I not learned the language.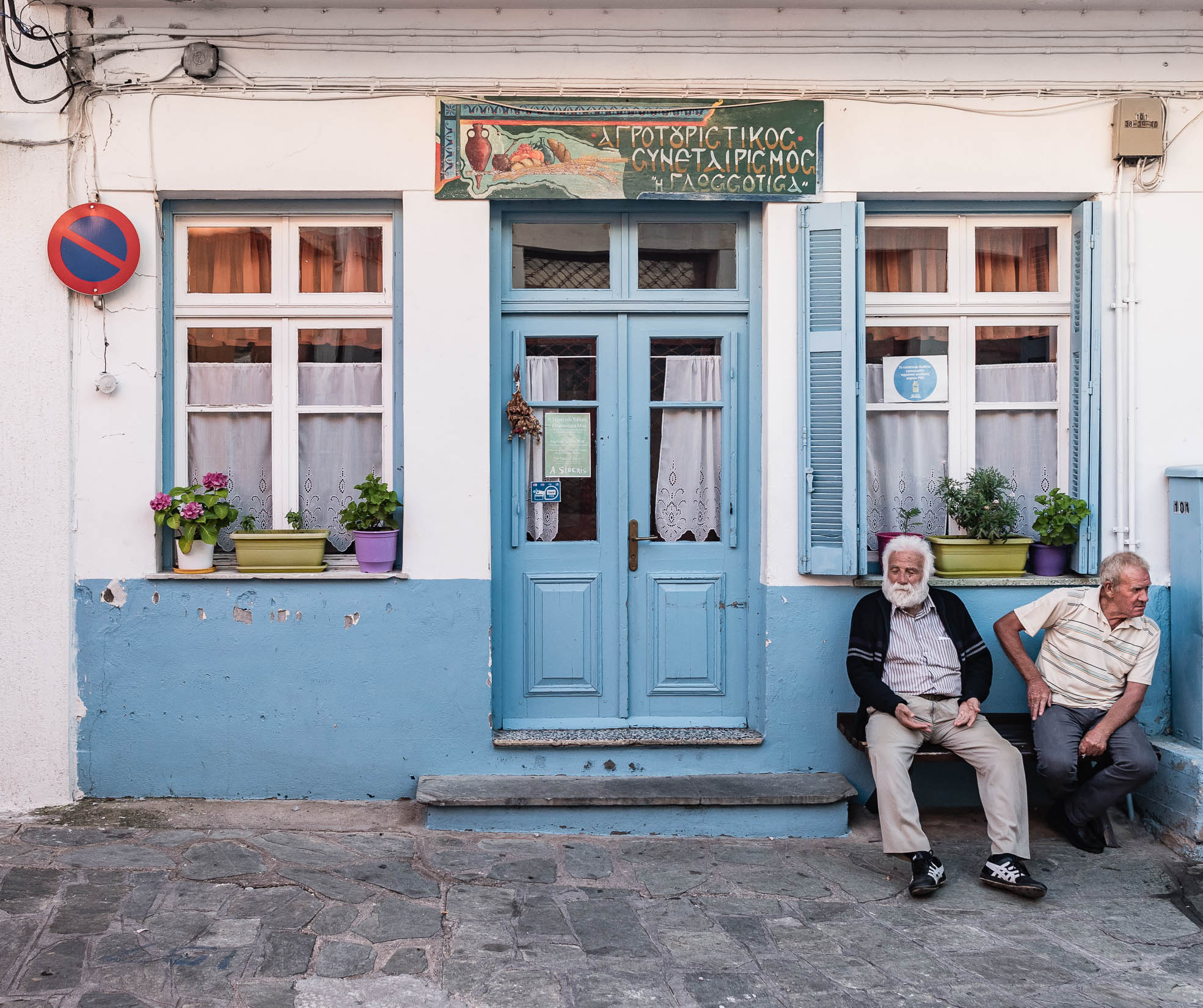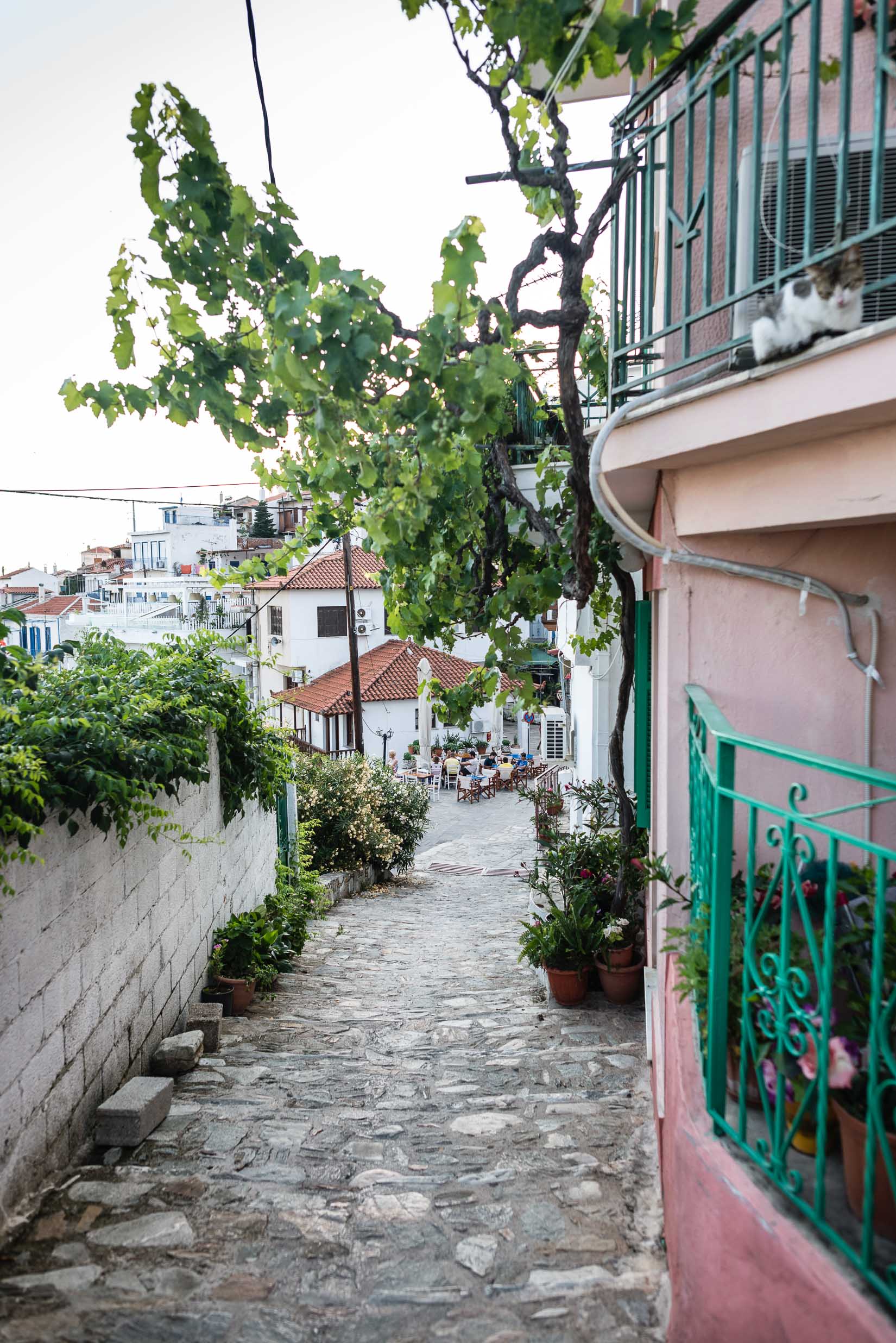 I felt compelled to share this journal entry because I wanted all of you who read this blog to understand just how important our village has been to the journey that I am chronicling here on Ful-filled. Nothing I do would be possible without them and if anything good comes from sharing my thoughts about our village, I hope that it encourages all of you to find a village of your own. Whether that means physically spending time with people who live near you, or virtually spending time through social media and phone conversations – because none of us are self-made, we truly are the product of the influence of thousands of others in our lifetime. And I have found that when you pour yourself into someone's life, someone else will come along your journey and pour back into you.