Believe it or not, I thought of this recipe as soon as I saw lilac growing in our village here in Greece. My father-in-law has always told me that the strawberries in Greece are the best he has ever had and now that we had arrived in Greece in time to try fresh local strawberries, I just knew that I had to create something amazing with them. Strawberry shortcakes are a very typical dessert in the U.S., but I imagined that fragrant lilac sugar would add such a delicately floral touch to this classic dessert. I also knew that I would have to be resourceful here in our tiny Greek village to make this recipe, adapting to what ingredients I would be able to find here. Let me tell you guys, these lilac sugar strawberry shortcakes are absolutely incredible! I am not sure what words that I could type to convince you to try them, but they really are the best shortcakes we have ever tasted!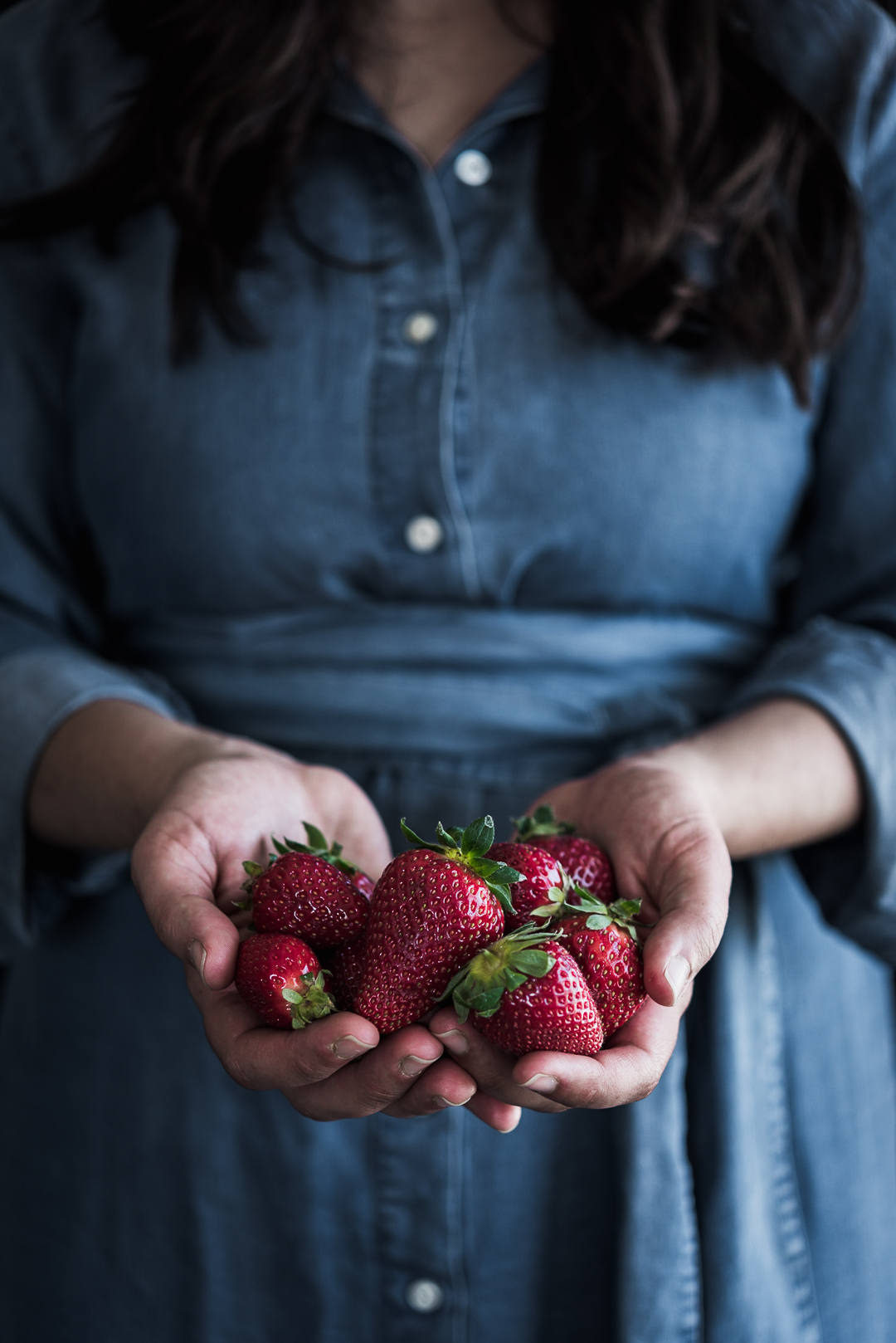 Of course, you are probably wanting to know what we thought of the strawberries here in Greece?! Well, they lived up to the expectations that my father-in-law set! They are beyond sweet and deep red through and through. Truly the best strawberries we have ever tasted! Macerating them in the lilac sugar that I made last week gave them a special touch that if you didn't know about the lilac sugar, you may not be able to ascertain what exactly was added to the strawberries to make them taste so good, but it was definitely something that I will do again and again.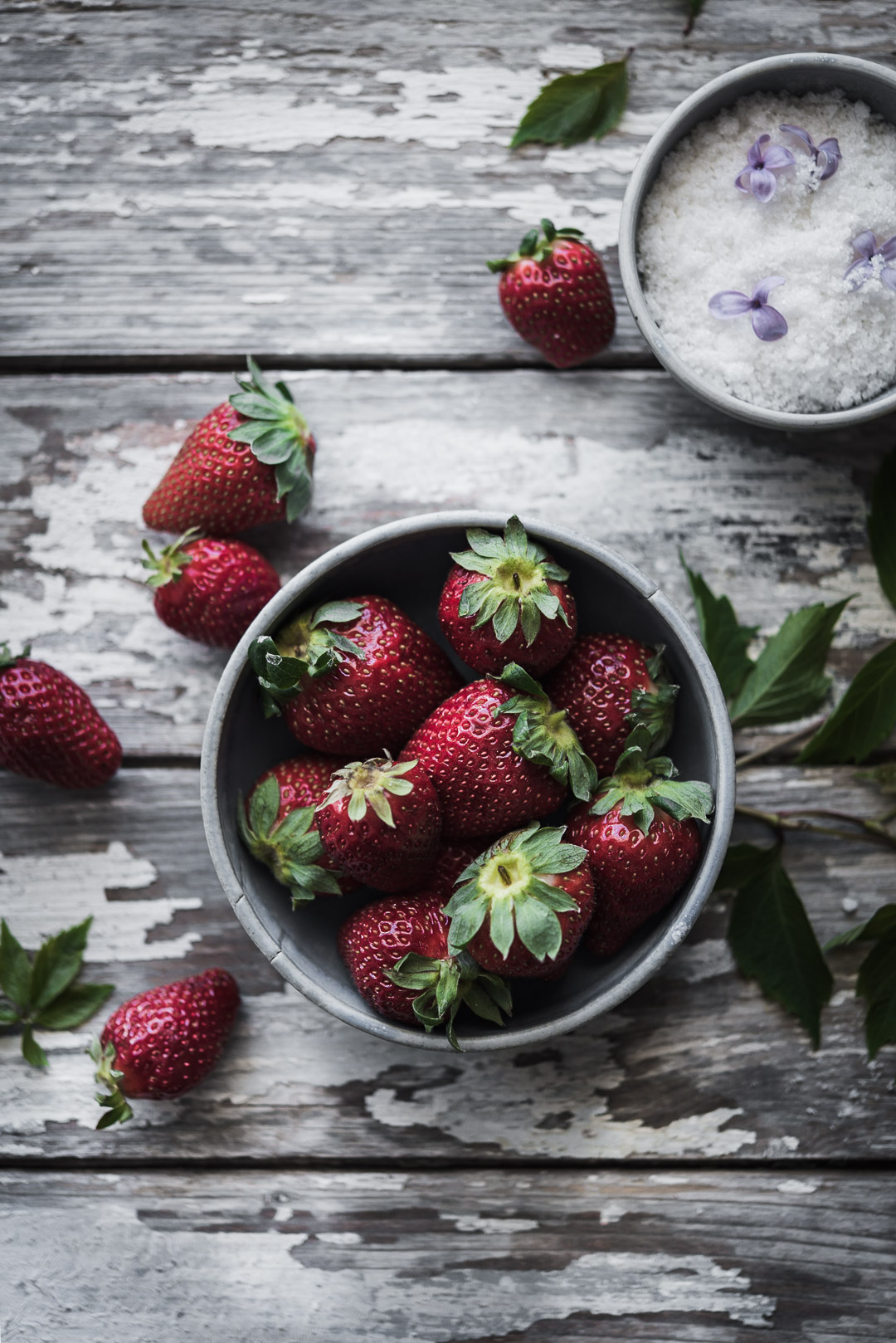 Now, onto the shortcakes. They too, get infused with the lovely lilac sugar, which is oh so wonderful. But do not fret if you do not have access to lilacs! You can simply use normal sugar or try something different like vanilla sugar or lavender sugar! The possibilities are endless! Even if you do not have strawberries, these shortcakes are worth making and pairing with whatever fruit you have in season because they are that good!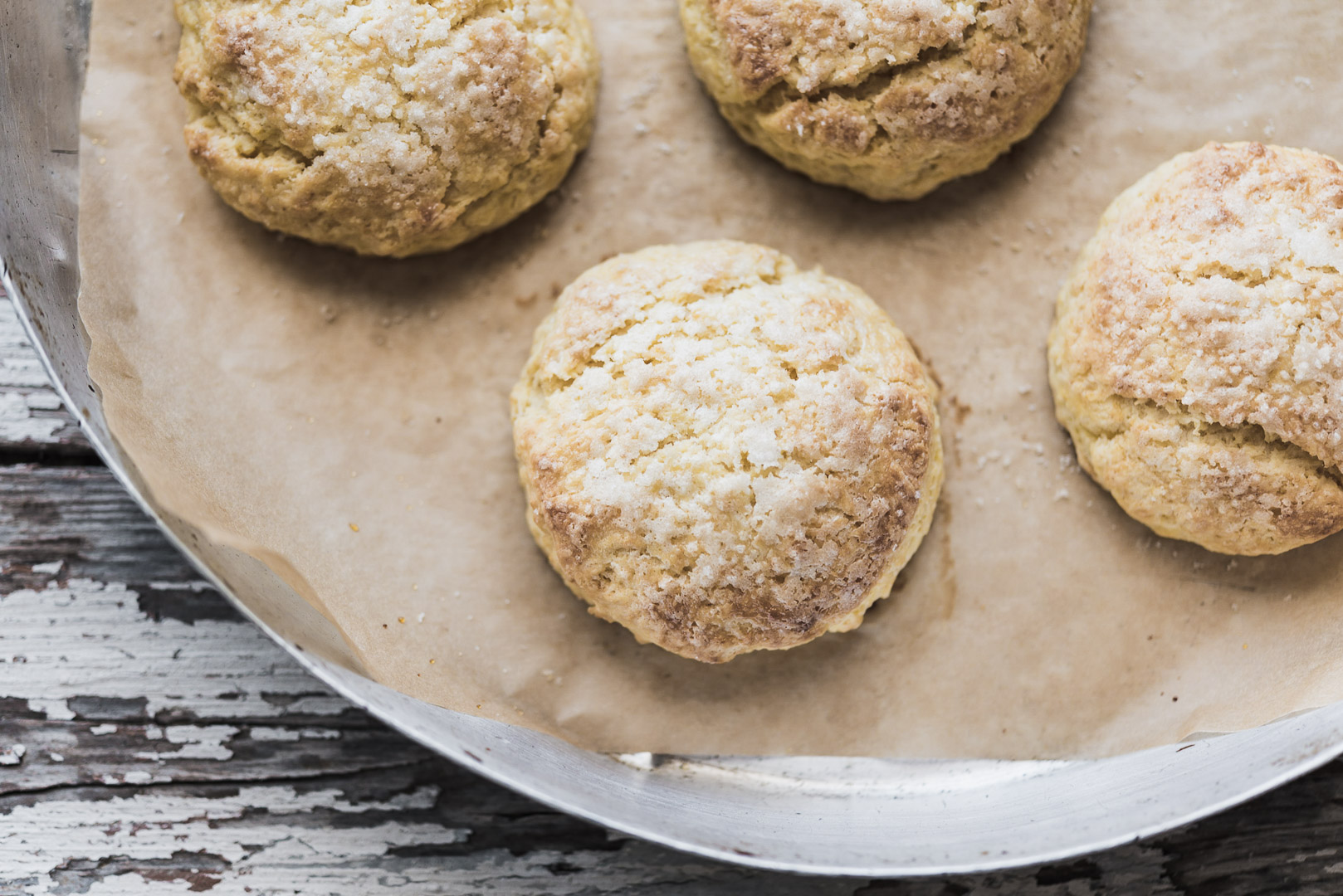 I adapted the recipe for these shortcakes from America's Test Kitchen who always can be trusted for tried and true recipe development. I was drawn to their shortcake recipe because of the way they described the shortcakes: "fine-textured and more cake-like." I don't know about you guys, but I have never had a shortcake that wowed me, you know what I mean?! They are either dry, too biscuit like, or just uninteresting – but when I dreamt up this recipe in my mind, I was determined to develop a shortcake that had the WOW factor all on their own and these here shortcakes, they deliver my friends. I could actually just eat one of these shortcakes on their own, they are that perfect!
The final twist I came up with for these lilac sugar strawberry shortcakes was to make a Greek yogurt whipped cream. Nothing complicated, just added a big dollop of thick Greek yogurt to the whipped cream when it had soft peaks to add a bit of tang and stabilization. I suppose it added some health factor to the shortcakes as well, which technically could pass for breakfast if you really wanted to (I totally would eat these for breakfast!)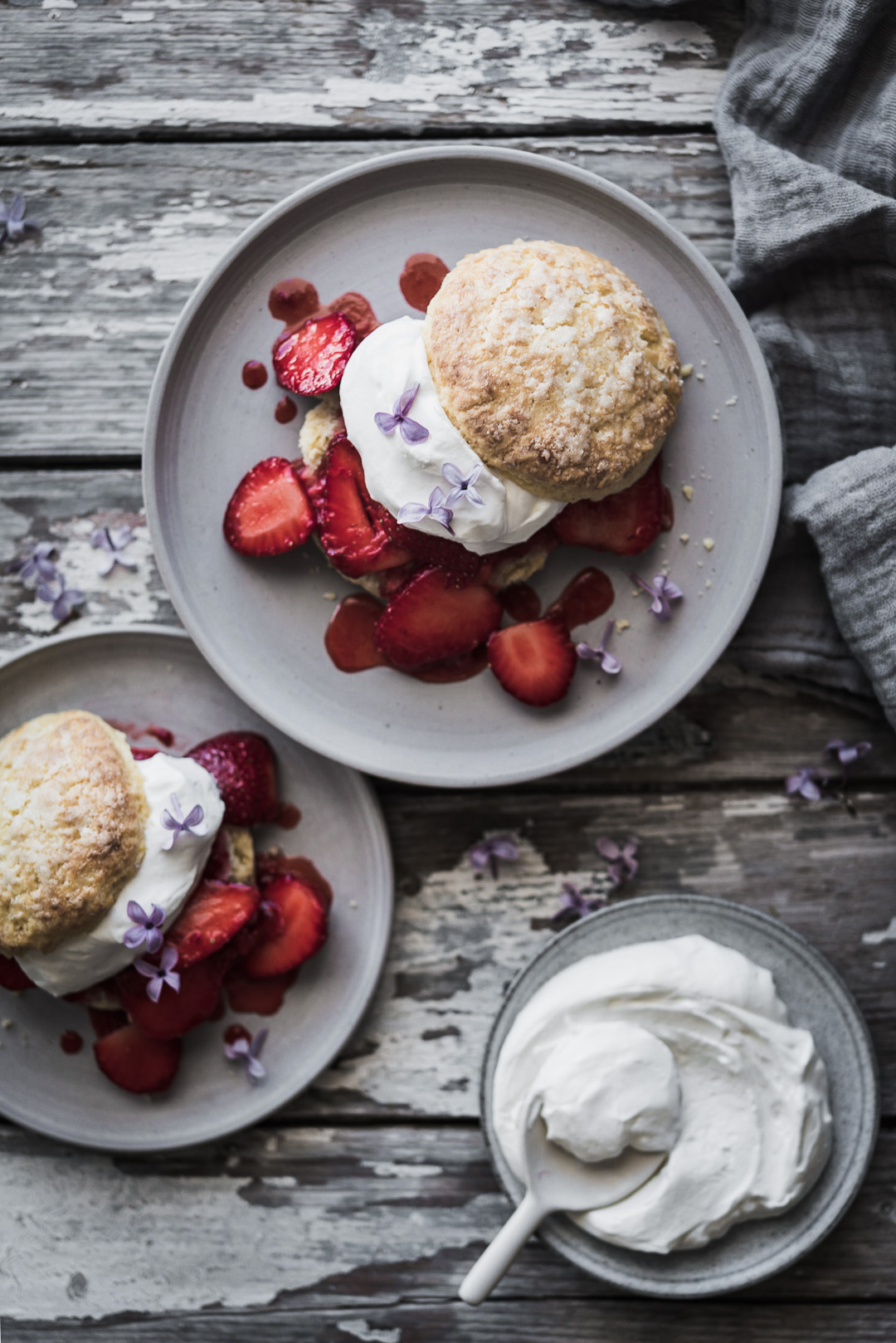 I garnished the shortcakes with the very last of the lilacs that I scrambled all around the village to find today! While lilacs smell beautiful and impart a gorgeous fragrance to the sugar, if you are going to use lilac flowers to garnish I would treat them simply as a garnish (the whole flower does not taste that good ;)
I am not sure exactly how many strawberry shortcake recipes live on the internet, but I am certain there are beyond thousands! While I have only made shortcakes a few times in my life, I was never impressed with any of the recipes that I tried. But I am confident when I claim that these lilac sugar strawberry shortcakes just may be the best shortcake you ever eat! My hubby actually told me that he would die a very happy man if this was his last meal on earth, so I think that is testimony enough that these strawberry shortcakes are worth making!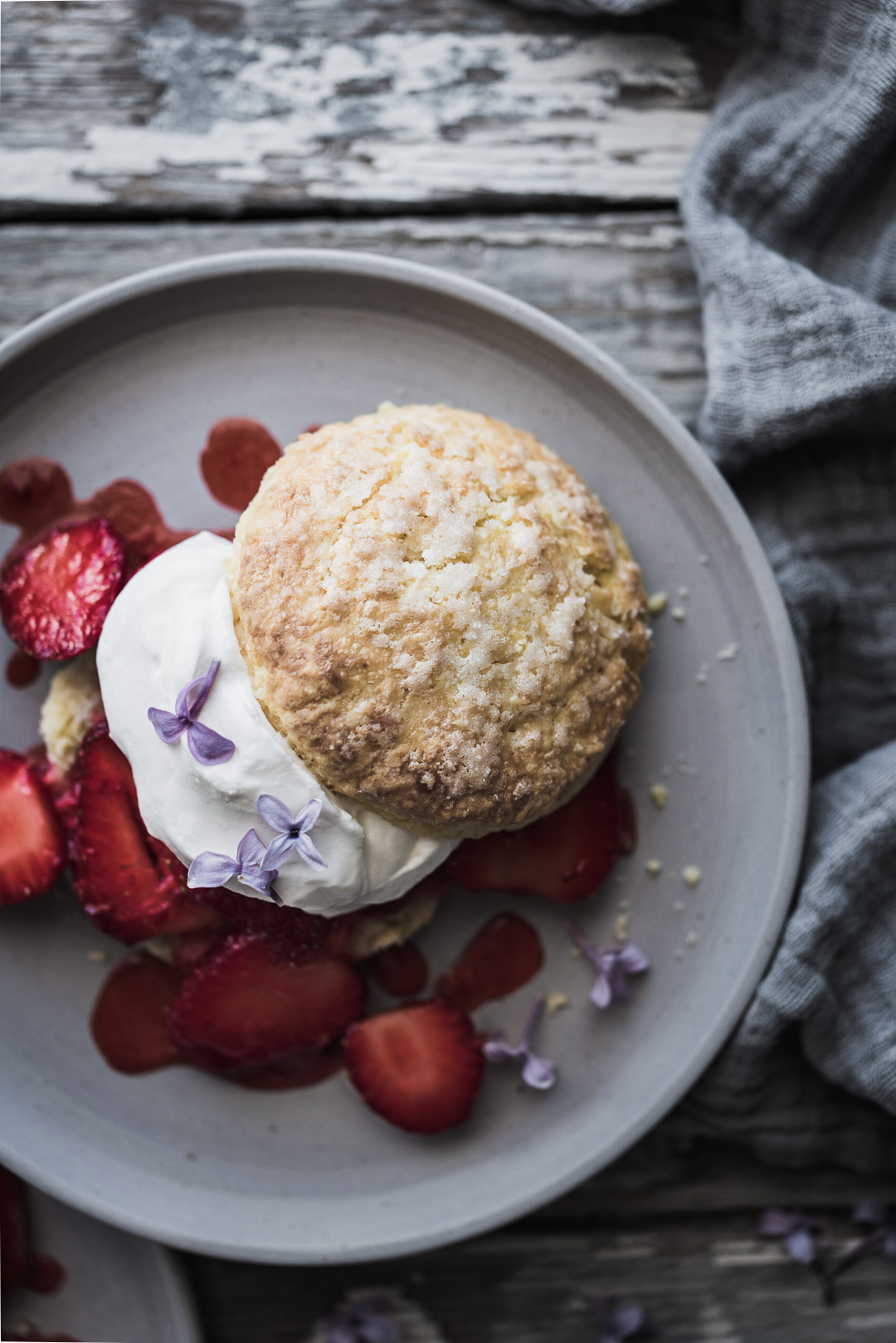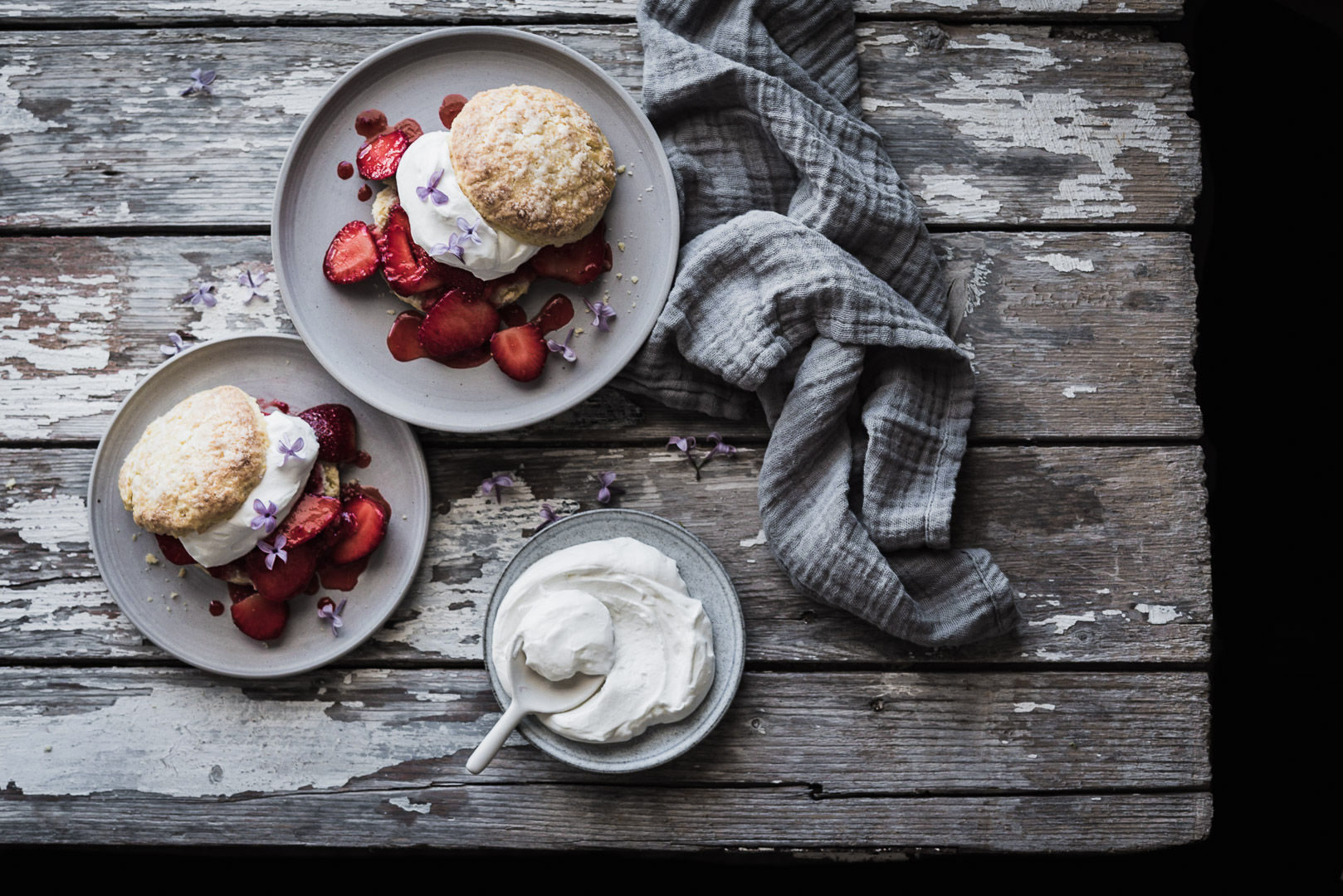 Before I go…I must give a big thank you to our sweet little old neighbor Tasoula, who let me bake the shortcakes in her oven (since we do not have one!) She does not have the internet or a computer, so she won't be able to read this, but I just had to let you guys know that this post would not have been possible without her <3
Print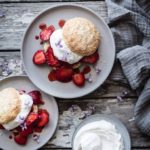 LILAC SUGAR STRAWBERRY SHORTCAKES
---
Total Time:

45 minutes

Yield:

6

servings

1

x
FOR THE STRAWBERRIES:
3

pints

fresh strawberries, hulled: 1 pint crushed with potato masher or fork (I just used my hands) and 2 pints quartered lengthwise

4 tbsp

lilac sugar (you can substitute plain or other flavored sugar)
FOR THE SHORTCAKES:
2

cups

all-purpose flour, plus more for work surface and biscuit cutter

1/2 tsp

fine grain salt

1 tbsp

baking powder

3 tbsp

lilac sugar

1

stick unsalted butter (

8 tablespoons

), frozen

1

egg, beaten

1/4

cup

Greek yogurt

1/4

cup

milk

1 tablespoon

heavy cream

2 tbsp

lilac sugar for sprinkling
FOR THE GREEK YOGURT WHIPPED CREAM:
3/4

cup

heavy cream, chilled

1 tbsp

lilac sugar

1/4

cup

Greek yogurt
---
Instructions
FOR THE STRAWBERRIES:
Mix crushed and quartered berries with lilac sugar in medium bowl; set aside while preparing shortcakes (or up to 2 hours)
FOR THE SHORTCAKES:
Adjust oven rack to lower middle position; heat oven to 200c/400f degrees.
Mix flour, salt, baking powder, and 3 tablespoons lilac sugar in medium bowl.
Using large holes of box grater, grate butter into the dry ingredients. Toss butter with flour to coat. Use pastry cutter (or a fork) to finish cutting butter into the flour. Or scoop up coated butter with both hands, then quickly rub butter into dry ingredients with fingertips until most of butter pieces are the size of split peas.
Mix beaten egg with 1/4 cup Greek yogurt & 1/4 cup milk; pour into flour mixture. Toss with fork until large clumps form. Turn mixture onto floured work surface and lightly knead until it comes together.
Pat dough into 9- by 6-inch rectangle, 3/4 inch thick. Flour a 2 3/4-inch biscuit cutter (I used a similar sized cup); cut 6 dough rounds. Place rounds 1 inch apart on small baking sheet lined with parchment; brush dough tops with heavy cream and sprinkle with remaining 2 tbsp lilac sugar. (Can be covered and refrigerated up to 2 hours before baking.)
Bake until golden brown, 12 to 14 minutes. Place baking sheet on wire rack; cool cakes until warm, about 10 minutes.
FOR THE GREEK YOGURT WHIPPED CREAM:
Chill a non-reactive, deep bowl and beaters mixer in freezer for at least 20 minutes.
Add cream and lilac sugar to the chilled bowl; beat on low speed until small bubbles form, about 30 seconds. Increase speed to medium; continue beating until beaters leave a trail, about 30 seconds more. Increase speed to high; continue beating until cream is smooth, thick, and nearly doubled in volume, about 20 seconds for soft peaks.
Add in the Greek yogurt and whip for another ten seconds or so, until whipped cream is thick. If necessary, finish beating by hand to adjust consistency.
TO SERVE:
Split each cake crosswise by hand (I used a fork to help split the cake in half); spoon a portion of berries and then a dollop of whipped cream over each cake bottom. Cap with cake top; serve immediately.
Prep Time:

0 hours

Cook Time:

0 hours
Nutrition
Serving Size:

1 shortcake