As we were driven up the μονοπάτι (mono-PAH-ti) en route to our little studio in the village, my eyes bounced every which way as I attempted to take in every detail along the way. The island is currently in full bloom, the smell of citrus blossoms in the air and the vibrant green of spring consumes your senses. As the truck crawled up the steep hillside my eyes caught a gorgeous lavender colored lilac bush in full bloom. Known as πασχαλιά (pahs-xah-leeAH) in Greek, the sight of this lilac bush filled me with such an excitement! You see, leaving our home in America to relocate to a remote island in Greece is something my hubby and I have worked toward for our entire marriage, but there is so much to be said about being pulled out of your comfort zone. We are basically starting our life from scratch as we were not able to ship a container with all of our things from our home in America at this time. So the thought of developing my first recipe and styling & shooting my first blog post from Greece made me feel a bit insecure. My prop collection consists of the few things that I was able to carefully pack between clothes, so it is meager to say the least. I do not have any of my photography surfaces to shoot on either, so it was all about adapting and overcoming. And guess what, I did it! Inspired by that gorgeous lilac bush I saw in the first moments of being on the island, I decided to make lilac sugar for my first blog post from Greece!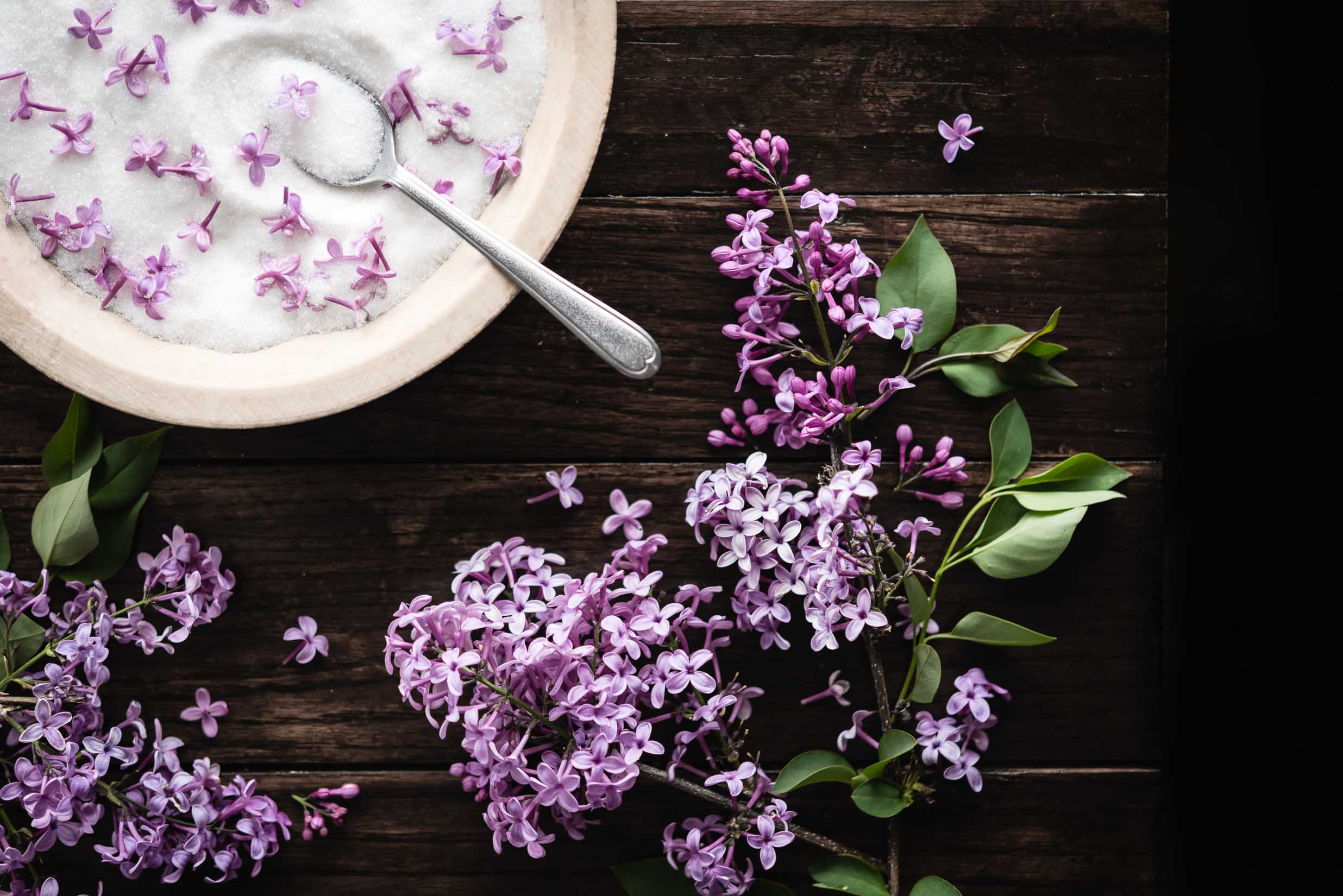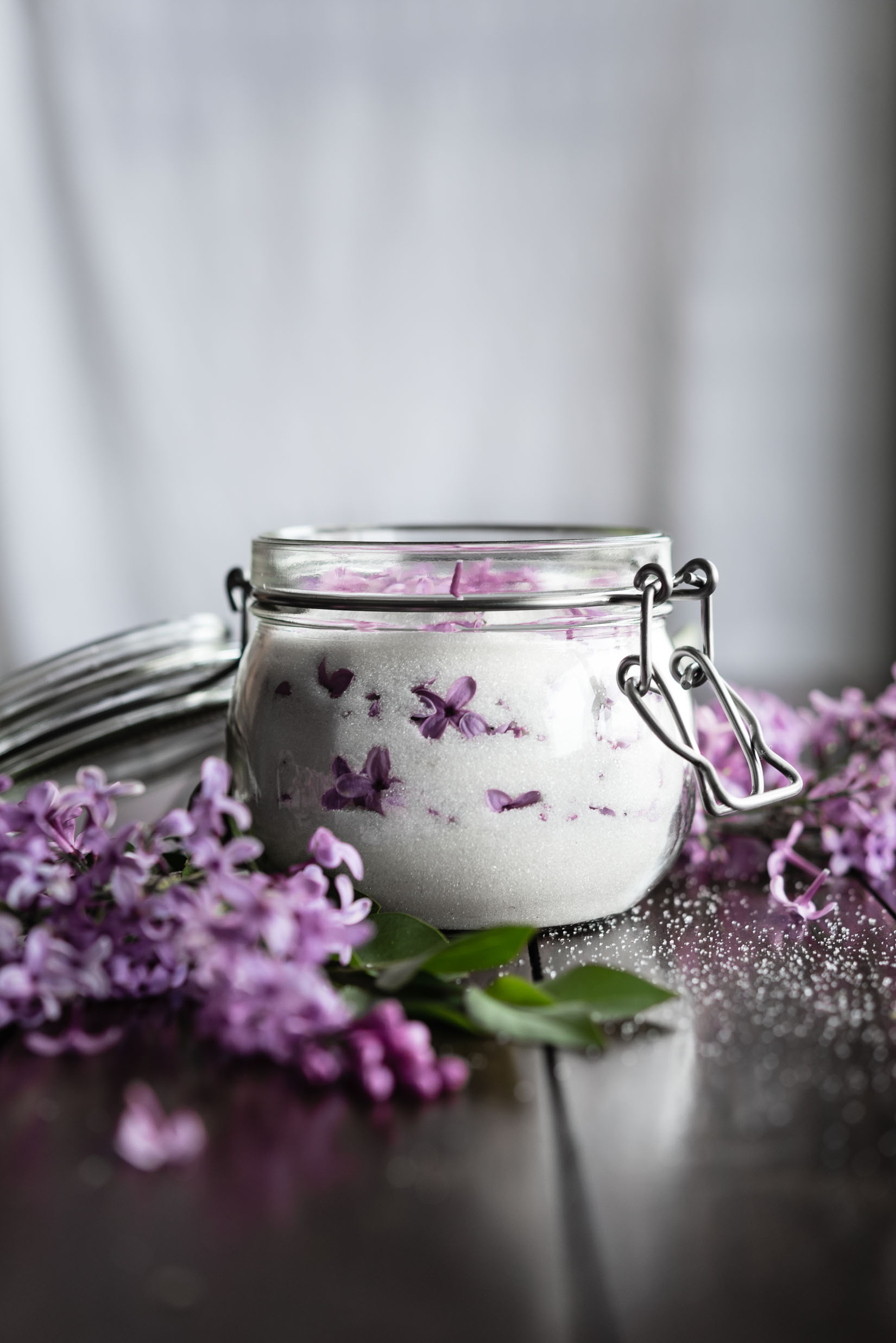 If you have ever smelled a lilac bush in full bloom than you know just how dreamy they smell. Gentle and sweet, lilacs are the perfect candidate for infusing into sugar. Their subtle fragrance is absorbed wonderfully into the sugar crystals. Lilac sugar will add a heavenly perfume to anything you eat or drink it with. I have a very special recipe that I am going to use the lilac sugar in that I will be posting to the blog next week! In the meantime, if you are able to get your hands on some lilac blossoms, you can make the lilac sugar over the weekend and then you will be ready to make the next recipe I share! Lilac sugar is also lovely when added to a hot cup of tea, but let me know if you come up with any creative ways to use lilac sugar!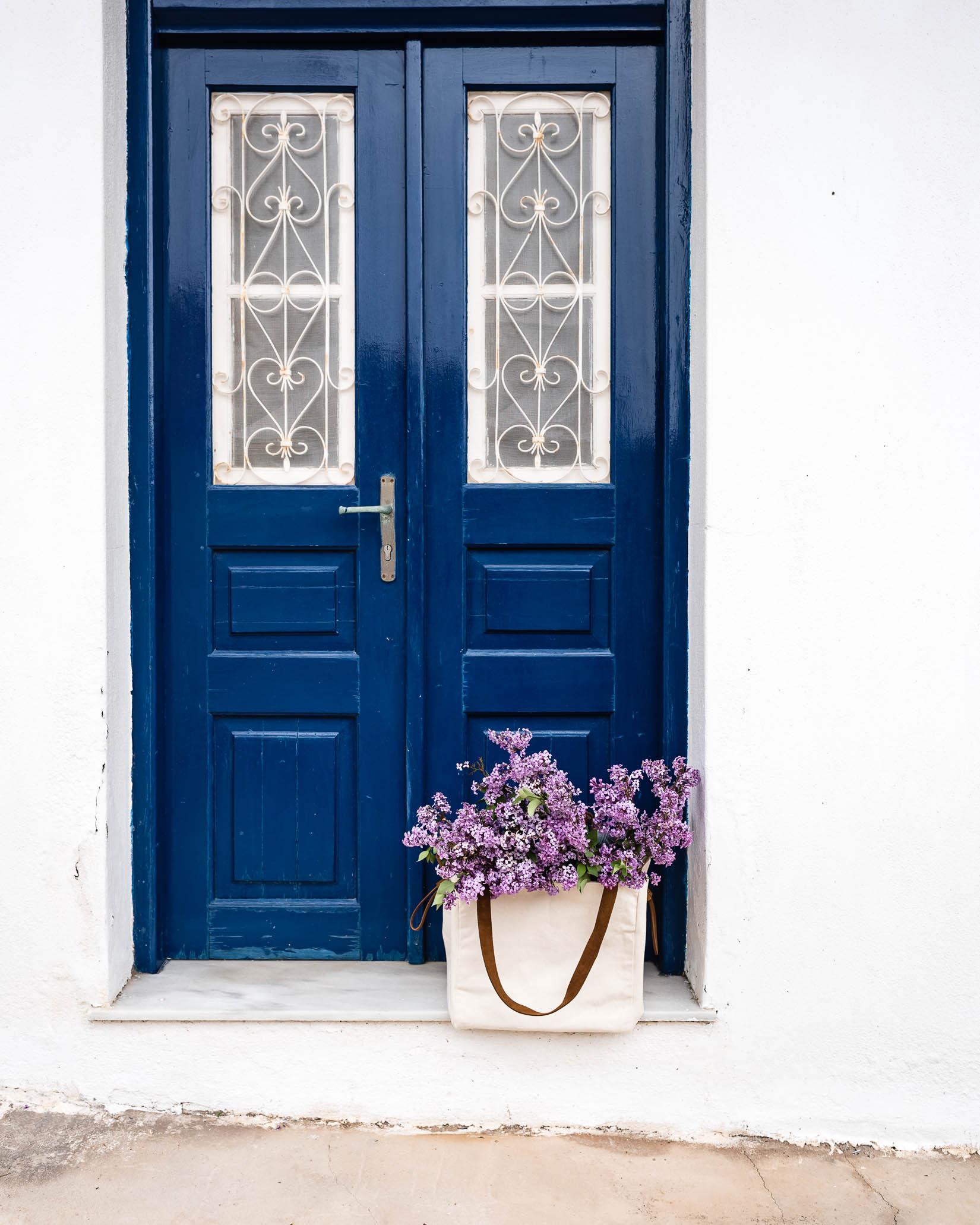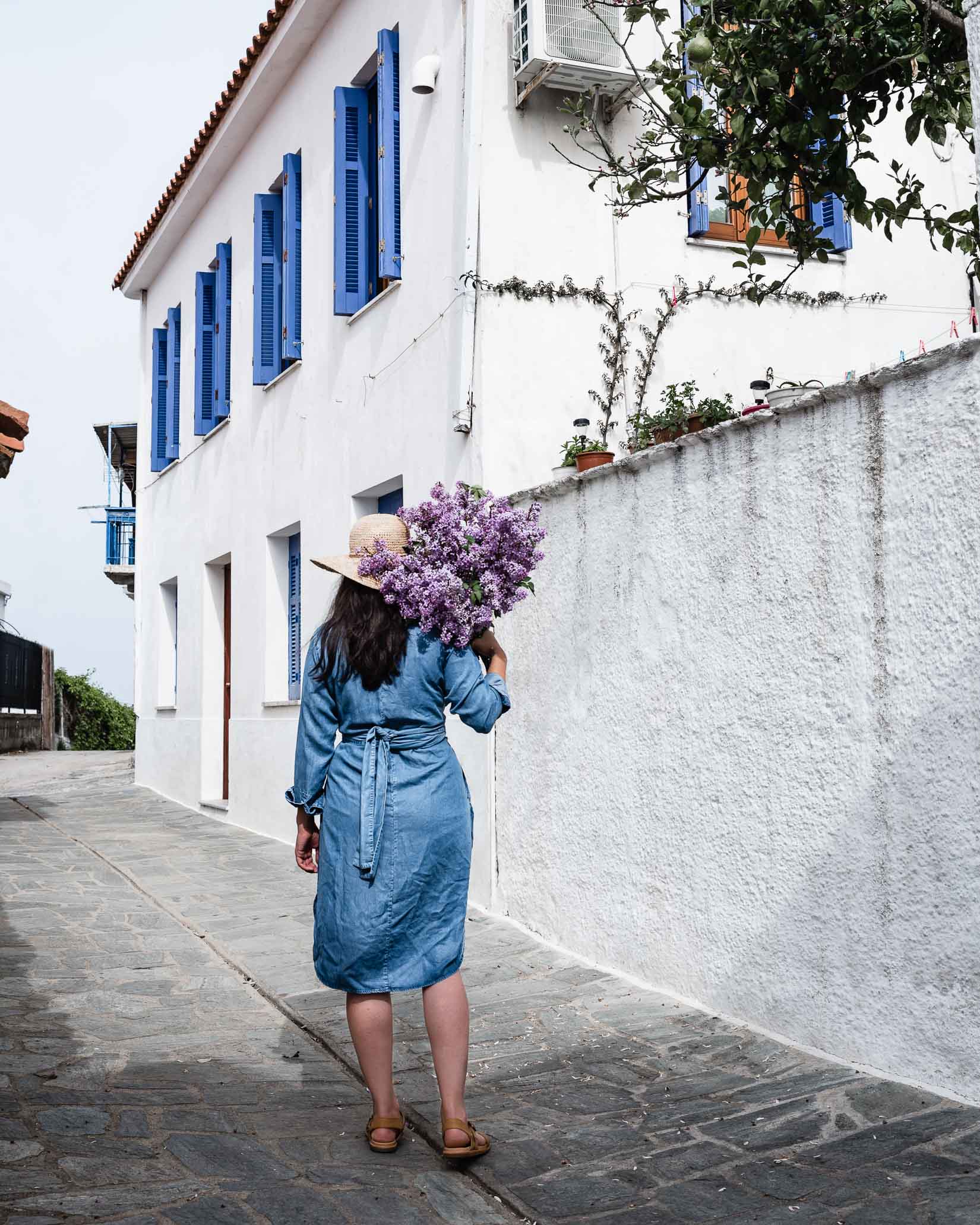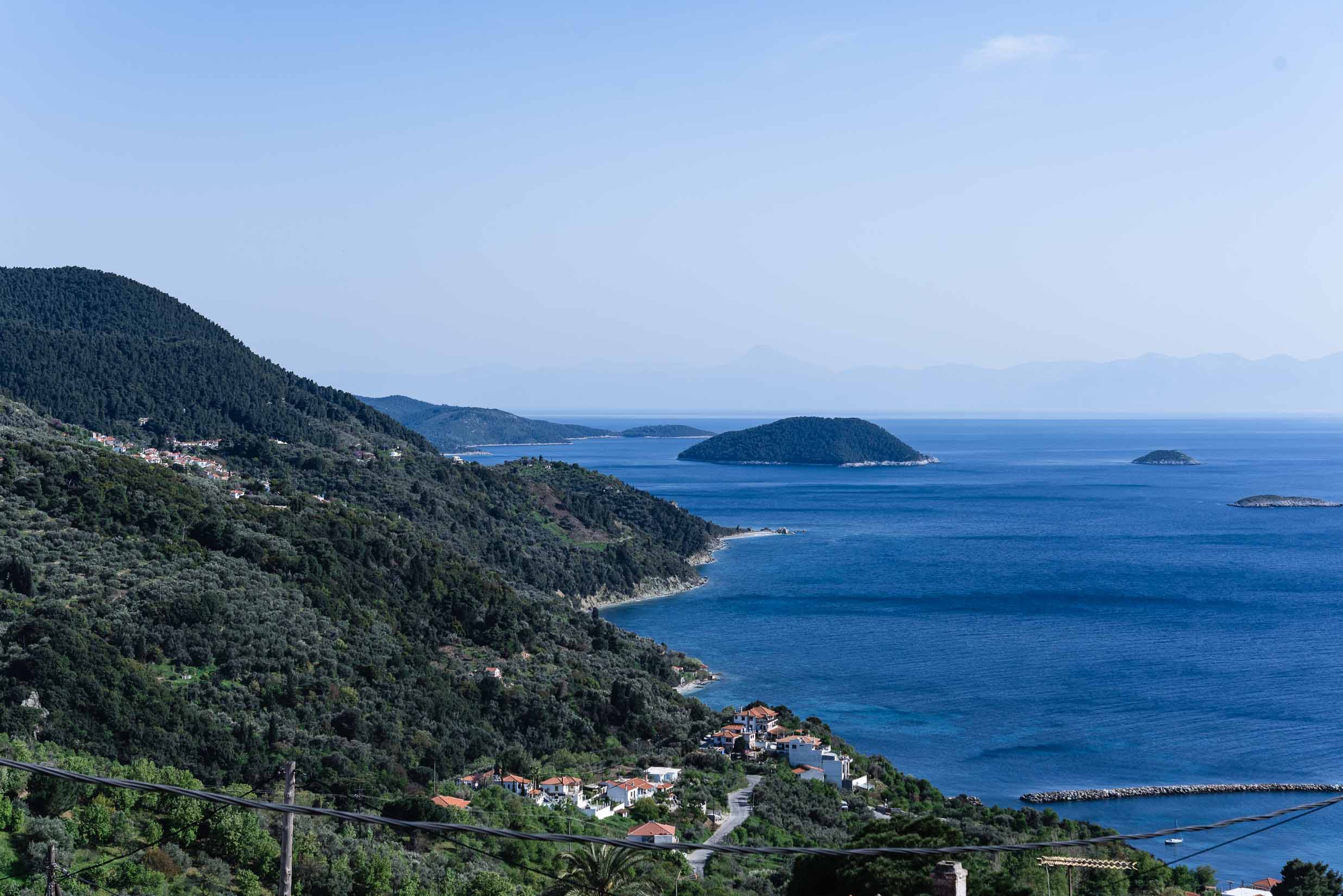 Moving to Greece has been a combination of absolutely amazing in so many ways and extremely challenging in so many ways. The beauty of the land and sea speaks for itself. While it is difficult to put into words all of the challenges that we face on a daily basis as we work toward getting ourselves established here in this tiny village on this rural island. Our hearts are overjoyed each time we look out our windows to see one of the most incredible views on earth, while they are simultaneously burdened not just with everything that we need to do to get settled in here, but especially when we contemplate the reason we came here in the first place: the refugee crisis.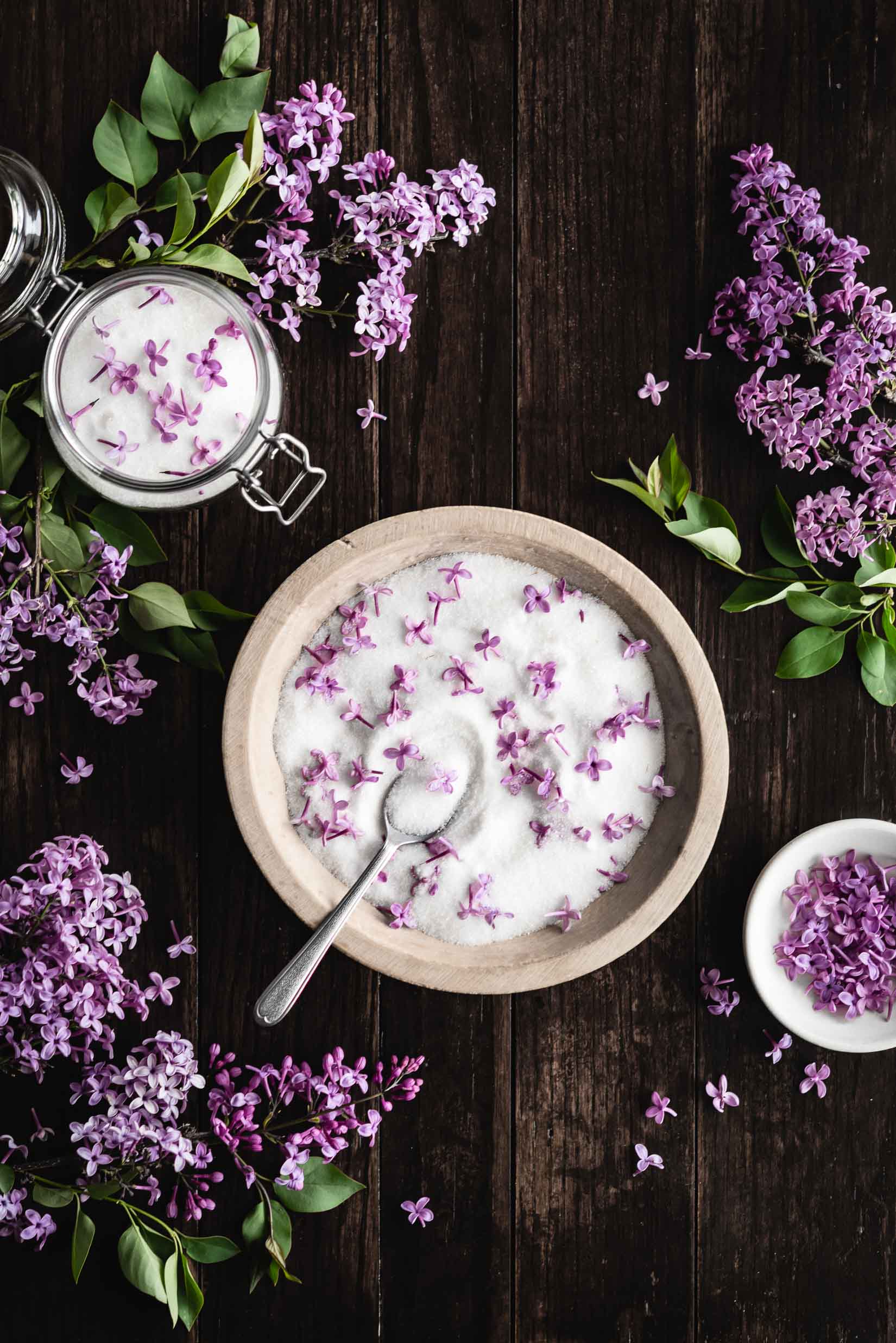 I am considering starting a journal here on the blog, where I can talk more about our life here in Greece and the work that we will be doing to help with the refugee crisis. I would love to hear from you guys if that is something that you would be interested in following! And before I go…I just want to thank all of you for your support while we have been on this crazy journey to starting a new life here in Greece. It means so much to my hubby and I to know that so many of you are cheering us on and hoping the best for us as we follow our hearts toward the destiny we know we were called to! Until next time, πολλά φιλακιά (many kisses) from Greece!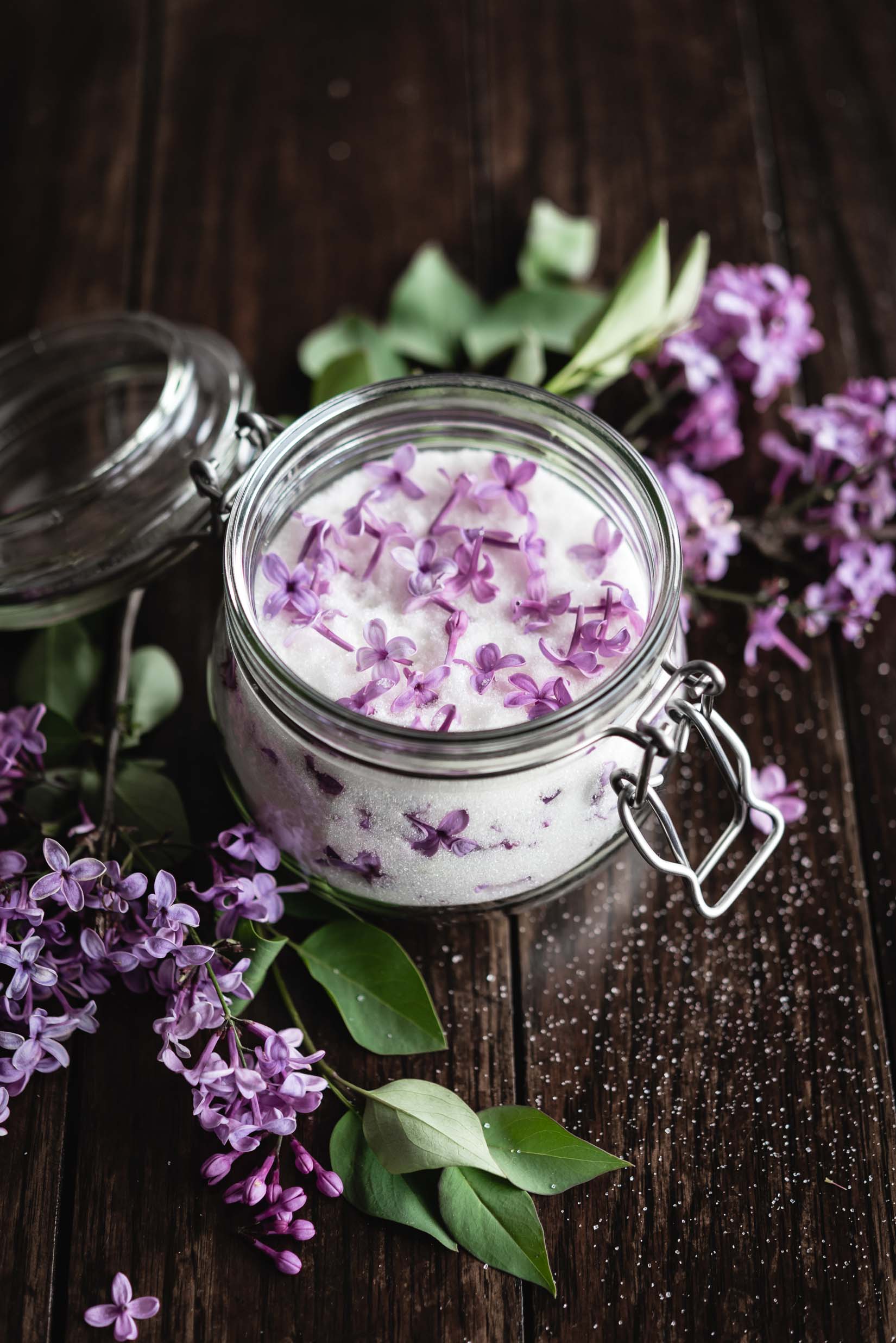 Print
sugar
fresh bunch of lilacs
clean, dry jar
---
Instructions
You can make as much or as little sugar as you would like.
Give your lilacs a good shake to be sure there aren't any small bugs clinging on to any of the blossoms, carefully remove individual blossoms from the stems.
Fill the jar about 1/4 full with sugar, then add a large handful of lilac blossoms. Repeat with sugar & then lilacs until the jar is full.
Seal the jar and give it a good shake. Leave the jar in a cool, dark place for a couple of days, then sift out the flowers and use in recipes or add to tea :)