ENCORE WORKSHOP DATES: MARCH 8-11th, 2018
SOLD OUT!
There was such extremely high demand for our upcoming February workshop and several of you had attempted to reserve tickets to attend, but were unable to because the event had already completely sold-out. Because so many of you have asked for this, we are opening up registration for an encore 4-day workshop in March! We will be joined once again by my dear friend Timmy Pakron of Mississippi Vegan for a plant-based retreat style workshop in San Francisco this coming March 8-11th! Timmy and I met through Instagram over 2 years ago and in that time he has become one of my closest friends. Timmy is an incredible plant-based cook, stylist & photographer (not to mention he is one of the funniest people I know) – he will be joining me along with our amazing Chef Matt Flores & assistant Elena Feldbaum for four days of learning all about food styling & photography and of course, eating the most amazing menu of plant-based foods!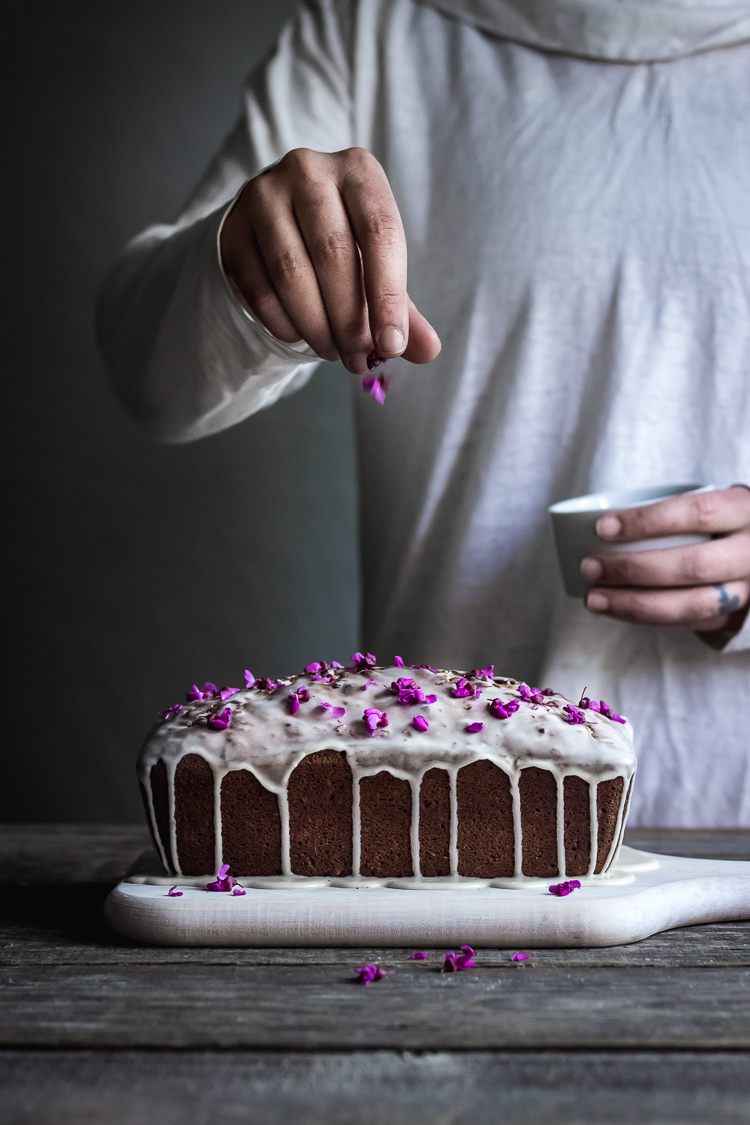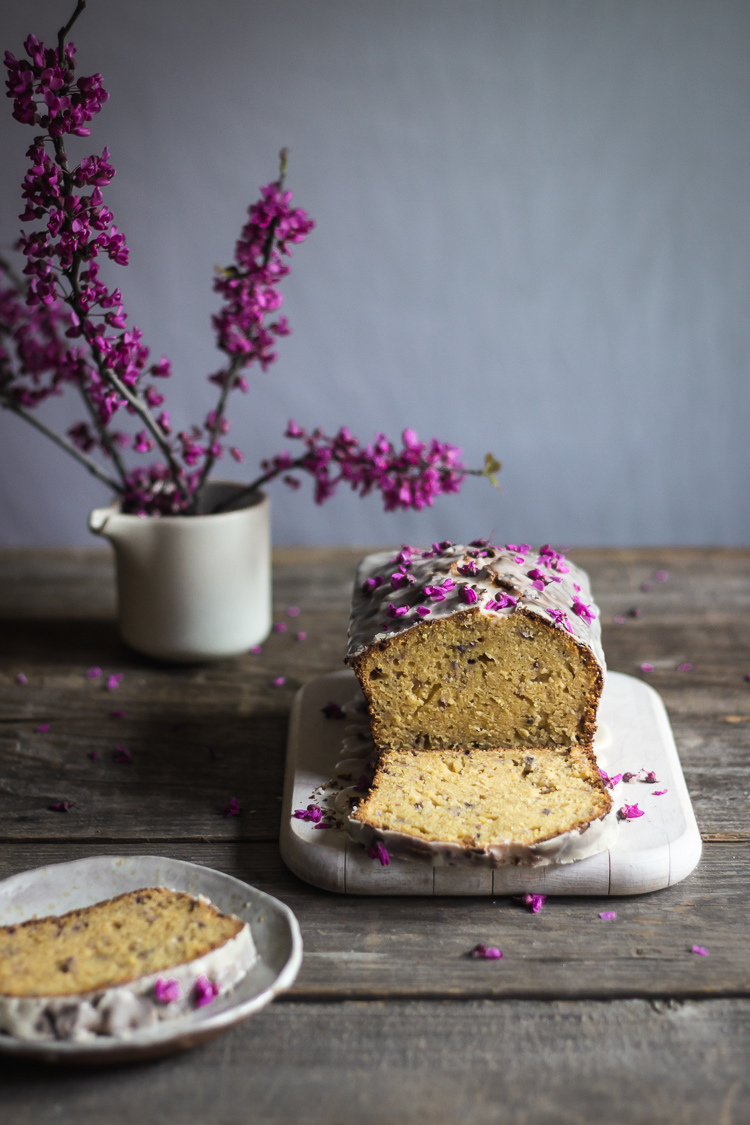 This is the perfect opportunity for any student to learn and grow as an artist, while also meeting and connecting with like-minded people. The ultimate goal of this workshop is to shift our students' perception of viewing food and cooking, not only as sustenance, but as a true artistic expression. Our aim is to teach students how to tap into their hearts and their passions while expressing themselves in the most beautiful way that they can. Our curriculum provides the tools to effectively use a camera and build your brand while learning hands on how to beautifully style and photograph food.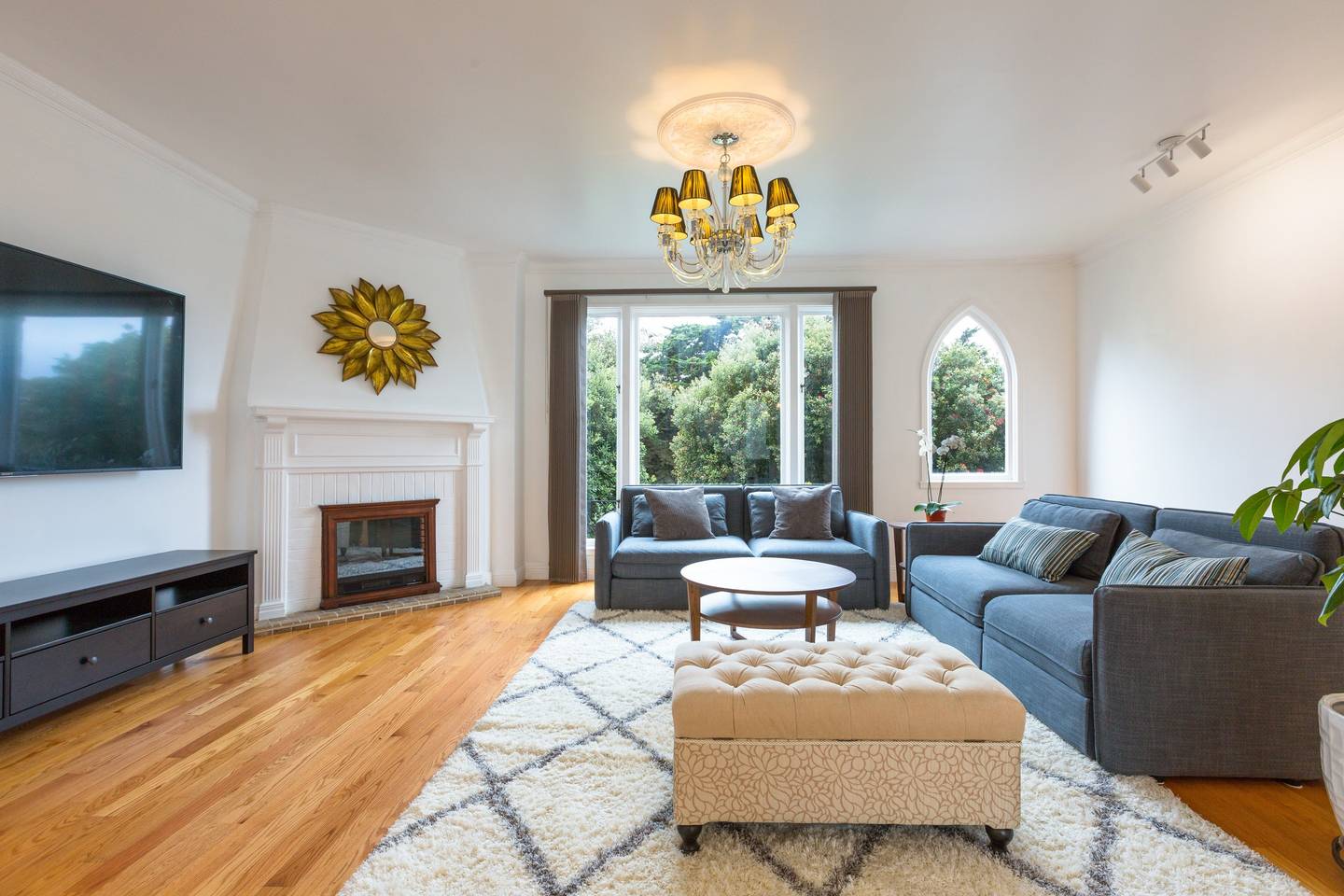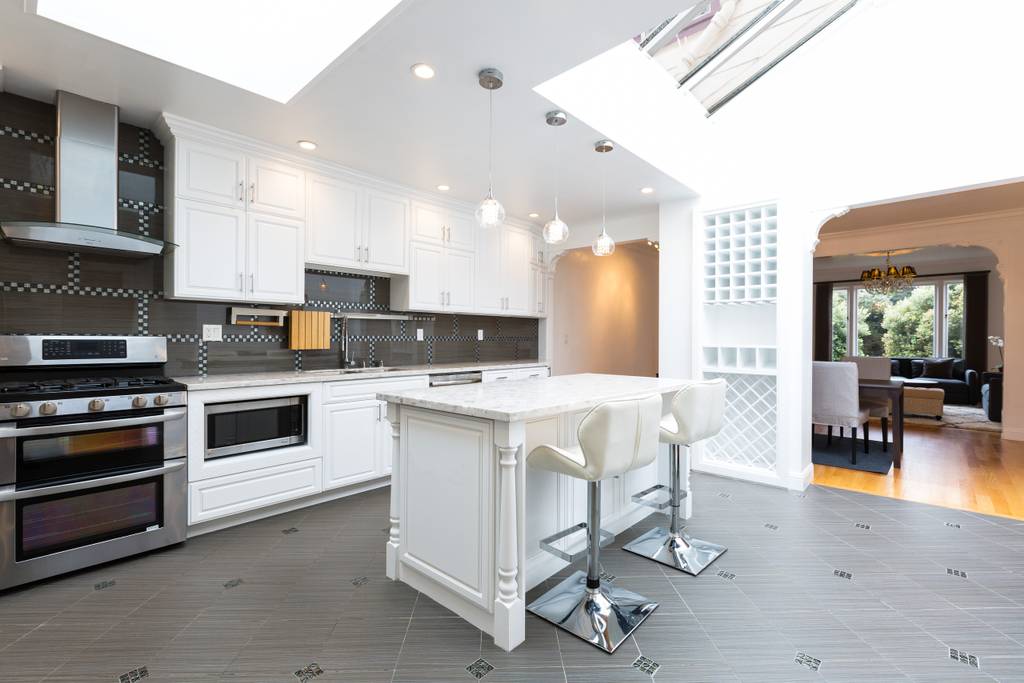 We will be gathering at a beautiful studio/home located between the Laurel Heights & Haight Ashbury districts of San Francisco just two blocks from the iconic Golden Gate Park. San Francisco is home to some of the most incredible farmers markets in California and you can be sure that we will be sourcing all of the prettiest seasonal produce to style, shoot, cook and of course, eat!  Chef Matt Flores will be preparing all of our meals which will be 100% vegan, not to mention we will get a sneak peek into some of the recipes that will be featured in Timmy's forthcoming cookbook! This particular workshop is primarily a non-lodging workshop, meaning, we are not able to provide sleeping accommodations for all of our attendees, but there are a few beds available for attendees that need lodging.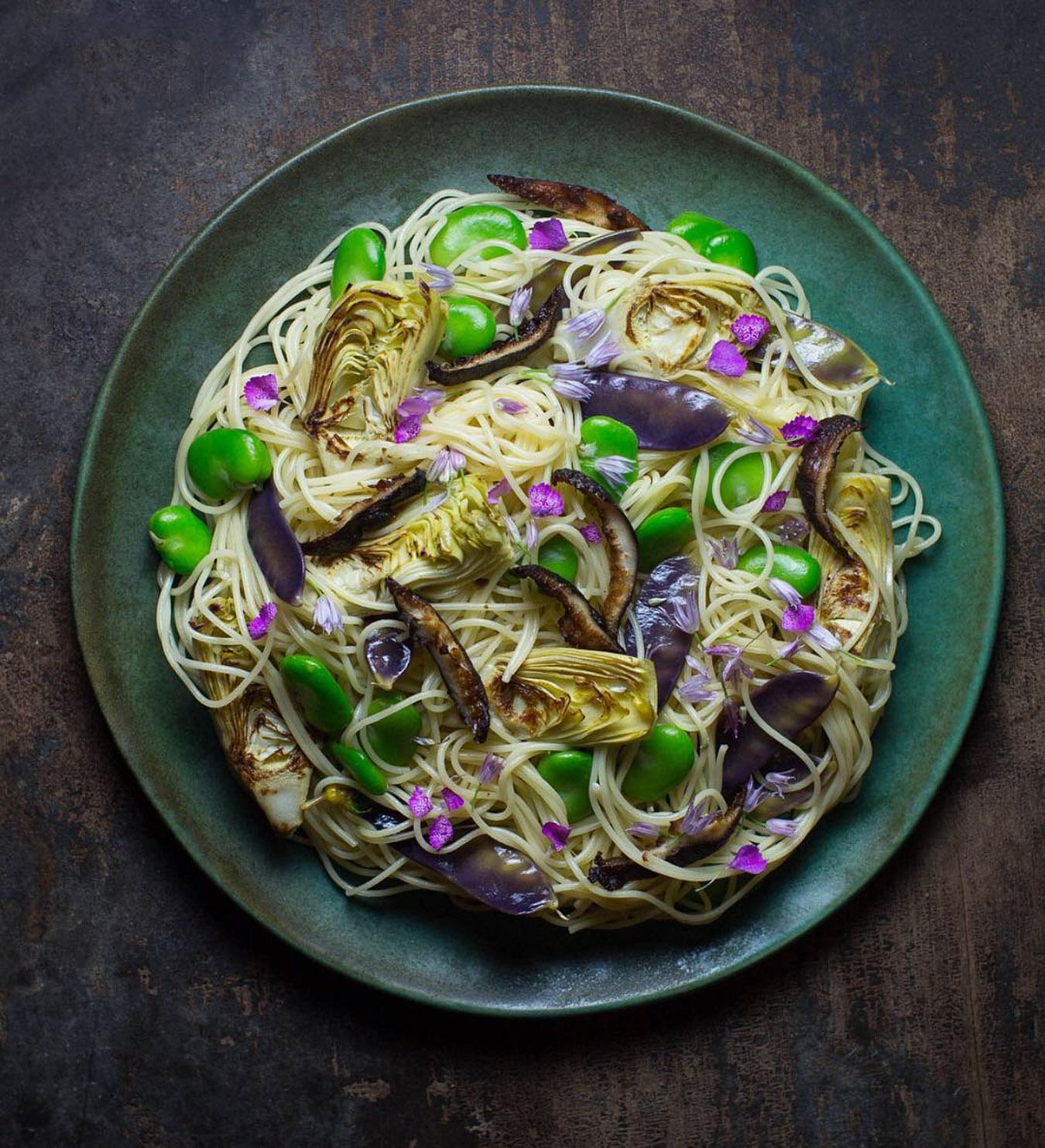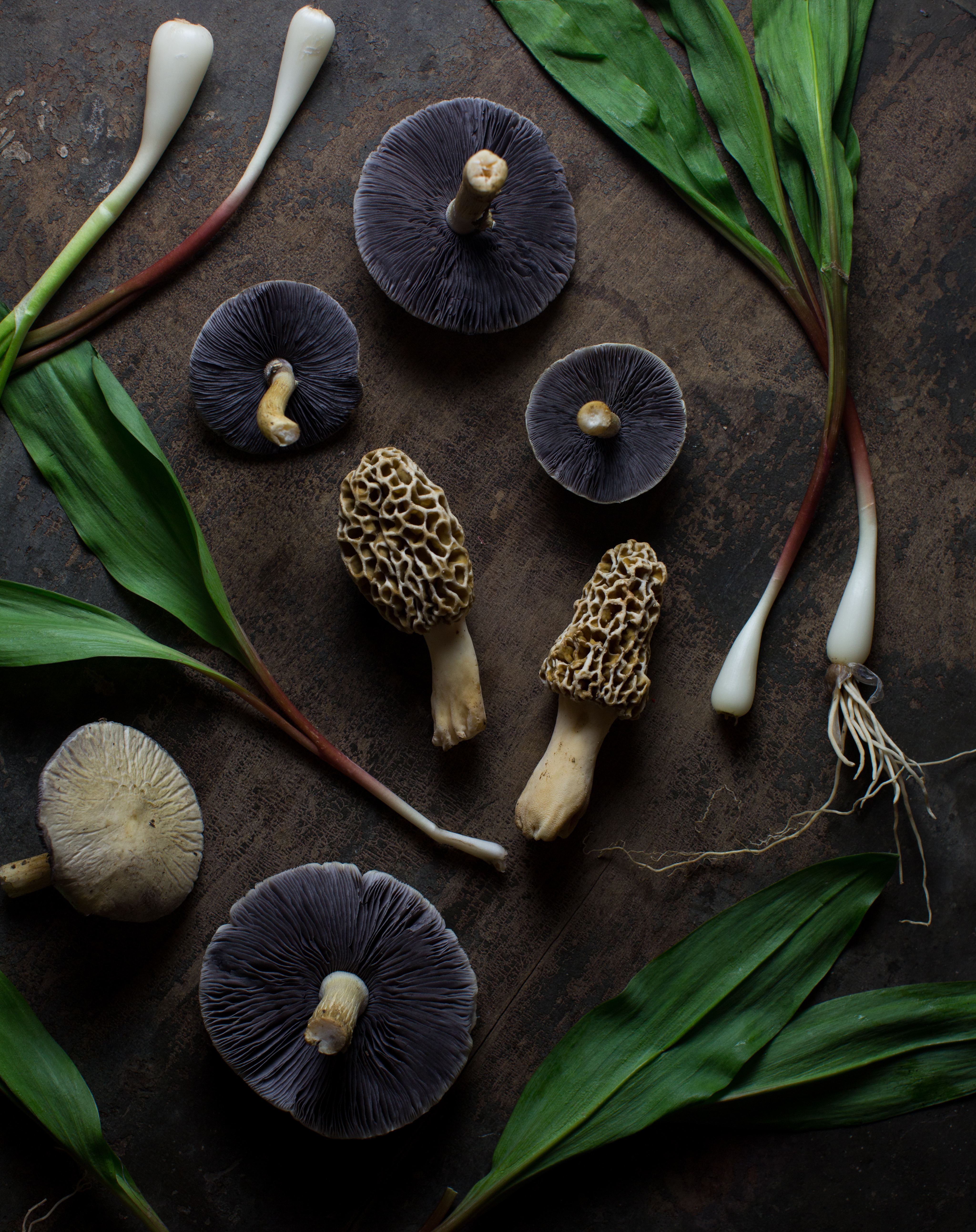 pasta & still life by Timmy
After hosting workshops all throughout 2017, we learned exactly what schedule would best serve our attendees and we are excited to be offering extra time together with our attendees in an expanded format for this upcoming workshop! Instead of having to check-out Sunday morning, we have extended the workshop schedule to include a full day of content on Sunday!
Here is a brief overlook of the schedule:
Thursday
3-4pm attendees arrive at house
4-5pm light refreshments + welcome photo shoot
6-8pm welcome dinner + discussion
9pm good night
Friday
8-9am attendees arrive at house
9-10am breakfast + discussion
10am-12pm lessons + photo shoots
12-1pm lunch + discussion
1-2pm one on one time
2-4pm lessons + photo shoots
6-8pm dinner + discussion
9pm good night
Saturday
8-9am attendees arrive at house
9-10am breakfast + discussion
10am-12pm lessons + photo shoots
12-1pm lunch + discussion
1-2pm one on one time
2-4pm lessons + photo shoots
6-8pm dinner + discussion
9pm good night
Sunday
8-9am attendees arrive at house
9-10am breakfast & discussion
10-12pm lessons + photo shoots
12-1pm lunch
1-3 final lessons + reflection
4pm farewell
WORKSHOP INSIGHTS 
THE FUNDAMENTALS
We will start by covering the foundations of photography to get you comfortable shooting in manual mode and learning how to effectively use the most important settings on your camera.
FINDING YOUR LIGHT
We will go over how utterly important light is for photography and will show you different examples of what kind of light to look for and use. We will cover natural and artificial.
COMPOSITION
We will cover how to create a well-composed food image – discussing the principles we use to artfully style compelling food images.
STORYTELLING + HUMAN ELEMENT
We'll put together beautifully styled food stories, demonstrate how we choose a shooting space and example how we select props to fit the scene. We will explore various ways to incorporate human presence in food photography and we will have opportunities for you to capture those shots that add so much life to a photo.
FOOD STYLING + PROPS
We will address the most important essentials for how to style food effectively and beautifully while also covering how we approach prop selection for a particular shoot.
EDITING + FINDING YOUR STYLE
Learning to photograph is only half of the skill set needed to master food photography, post processing is where you create your style and leave your personal stamp on your work. We'll do an in-depth tutorial of Lightroom, learning the editing techniques that will make your photography stand out.
BUILDING YOUR BRAND
We will go over the basics for building your brand and provide tips and tricks for how to do so authentic way possible. Timothy will also hold a Q & A in regards to landing his very own cookbook deal and provide insight on his process.
MARKETING + CLIENT WORK
Turning your passion into a business is no small feat. In just a few years, both Bella and Timothy built their blogs/Instagram accounts into profitable careers. We'll discuss branding techniques, how to reach out to clients and how to develop social media strategies that pay off.
WHAT'S INCLUDED:
All lessons + discussions
Chef prepared meals: 3 dinners, 3 lunches, 3 breakfasts
Welcome gifts
Other drinks and bites during the workshop
THINGS YOU WILL NEED: 
DSLR Camera + SD cards
Laptop and smartphone  (if you wish to participate in editing sessions)
To purchase a ticket, please email me directly at: bella [at] ful-filled [dot] com, stating that you would like to reserve a spot. You will then receive a PayPal invoice for a deposit of 50% of the workshop price. Once completed, this will reserve your reservation. The remaining amount will be due no later than March 5, 2018. (You will receive an invoice in advance.)
Please note that due to the nature of this workshop, tickets are non-refundable – travel insurance is highly recommended