As I sit here and gather all of my thoughts about our last workshop that was held in the picturesque Napa Valley of Northern California, the skies are filled with smoke and the sun glows red as that same valley is currently enduring horrific wildfires. I have been asked several times if we are okay, and yes we are, we actually live 1 hour from the fires, but so many people have lost and are still at serious risk of losing everything, it is difficult to fathom the extent of the destruction….and how just a few short weeks ago, we were there in that incredible land, relishing in its beauty and capturing it all with our cameras.
I must say, that while I know that the fires in this region have taken so much, the one thing they will not be able to take is the passion of the people that built the Napa valley into the incredible place that it is. Our workshop would not have been possible without the partnership of the local people we worked with, who truly made this last workshop the best that we have ever hosted. The home where we held our workshop was built by famed local architect Howard Backen – a home so thoughtfully designed and decorated that it was the most amazing backdrop for all of our photography. If it was not for Howard's wife Ann reaching out to me to see if we would want to host a workshop at their home, this workshop would have never taken place.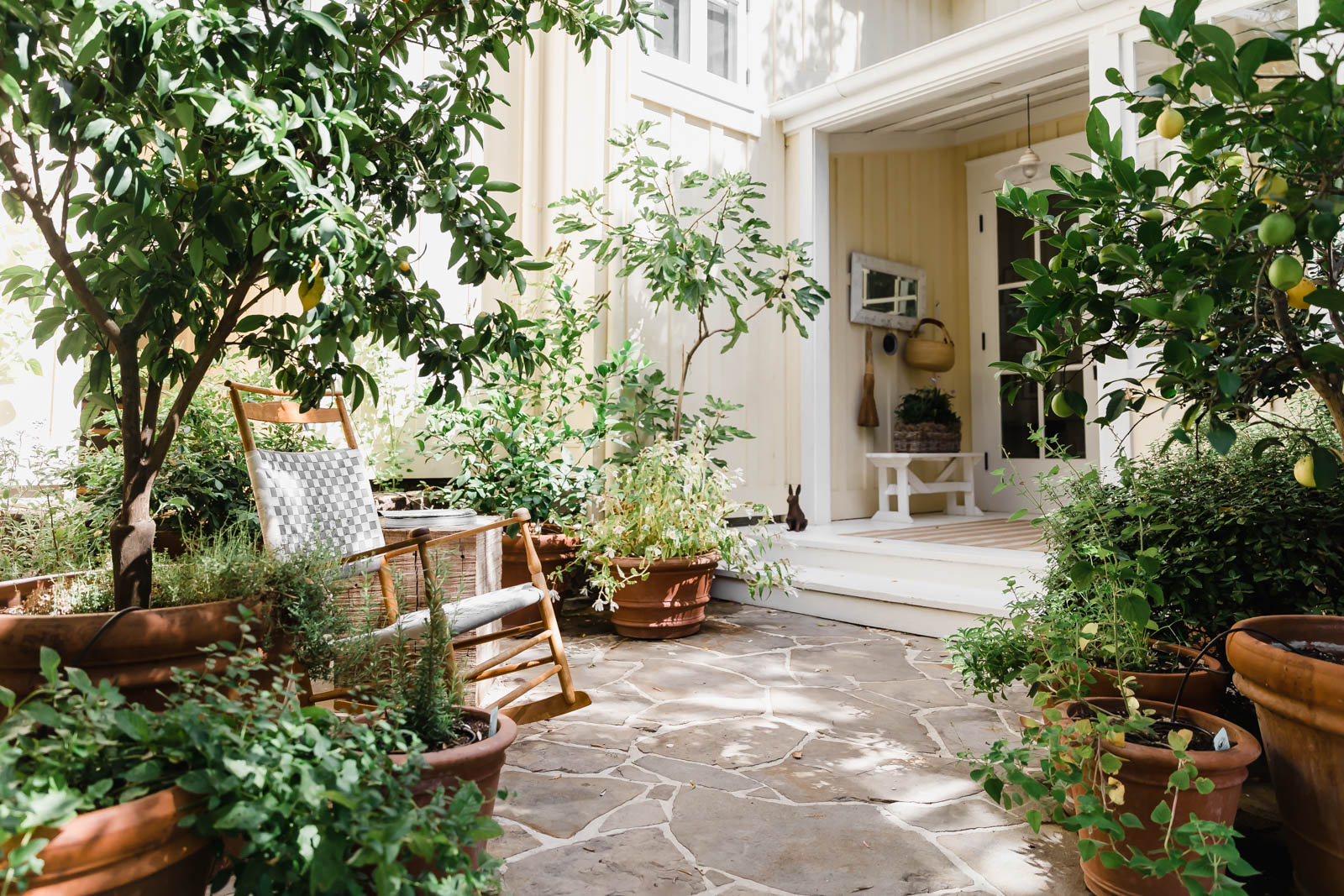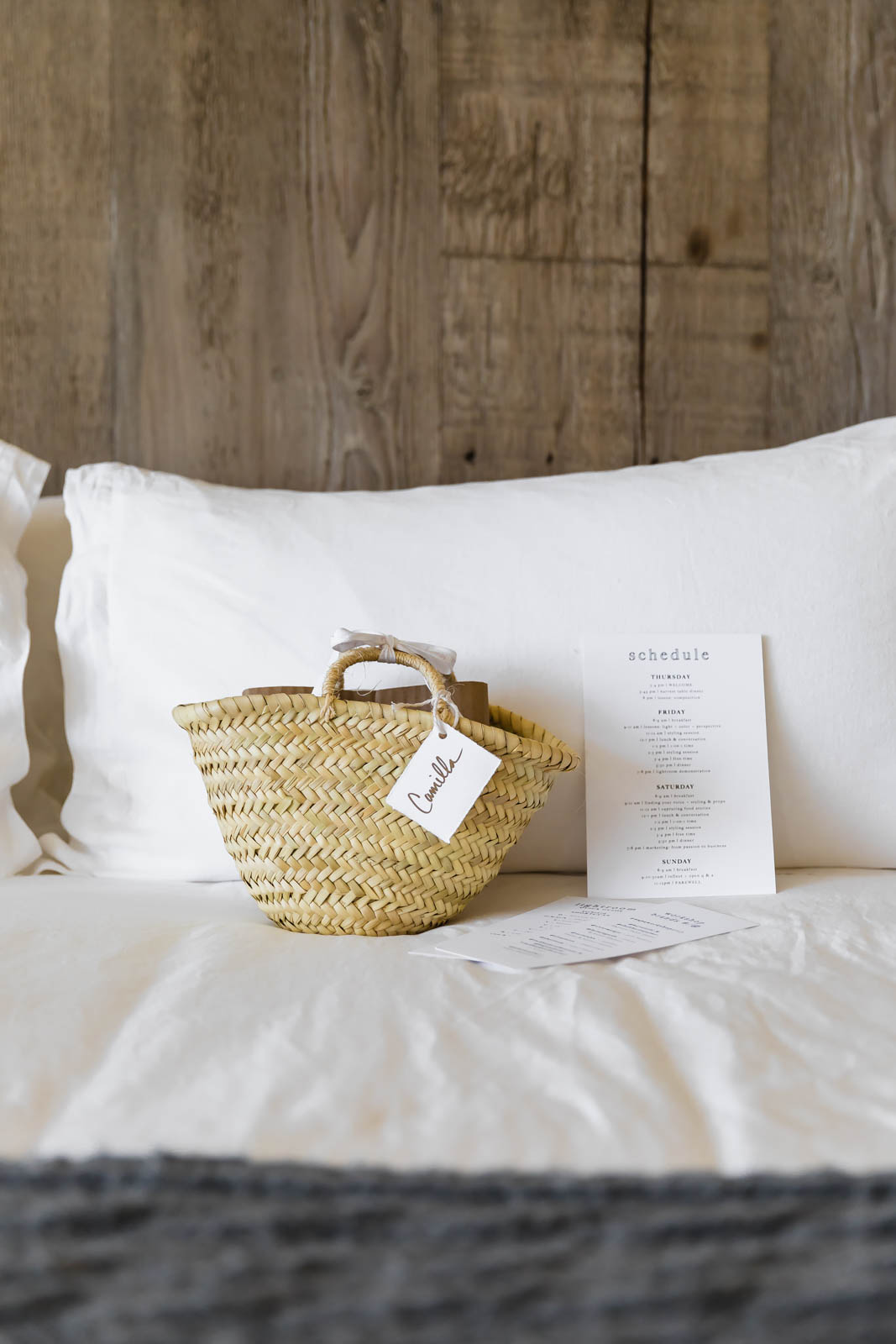 hand woven gift baskets from Vivi Et Margot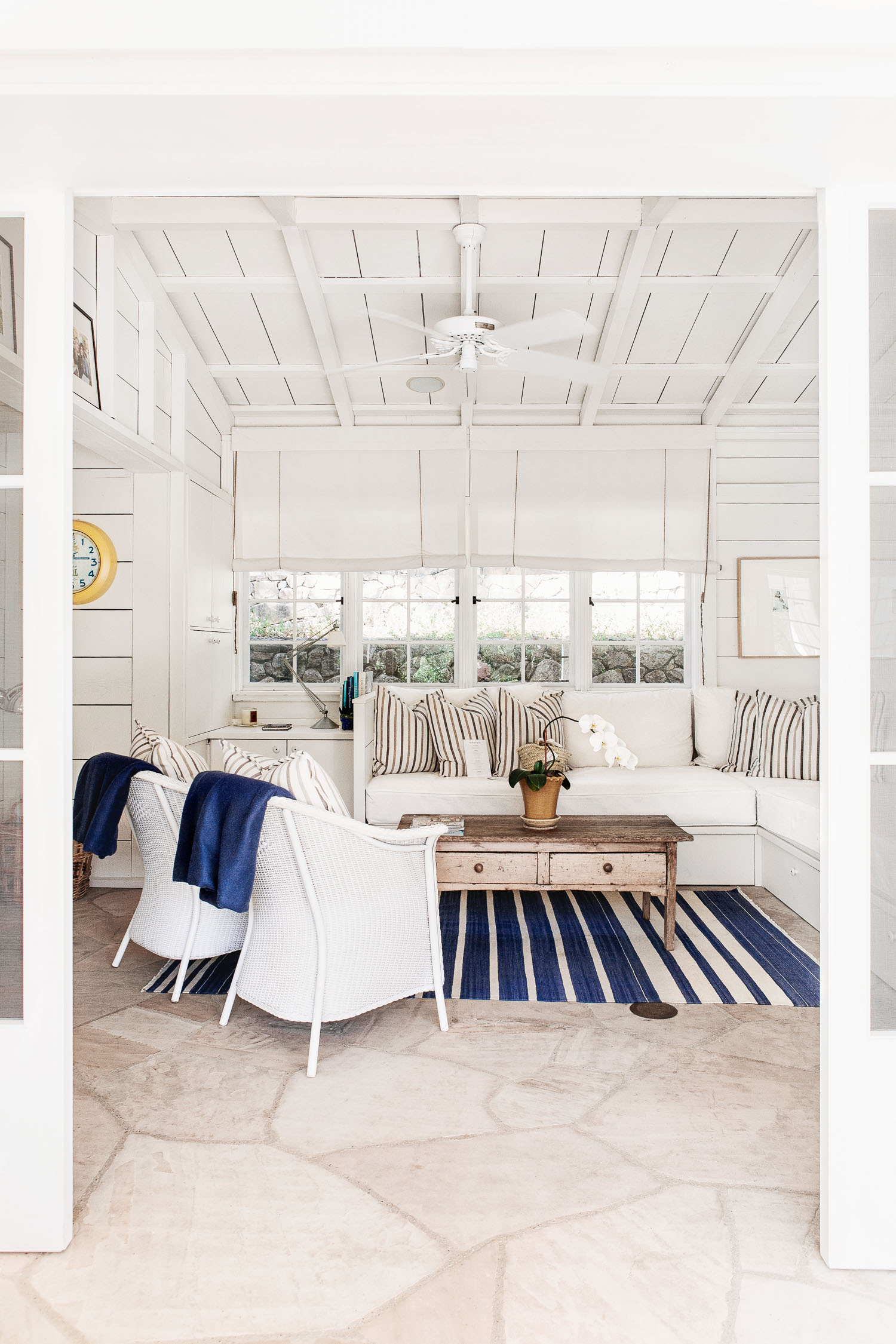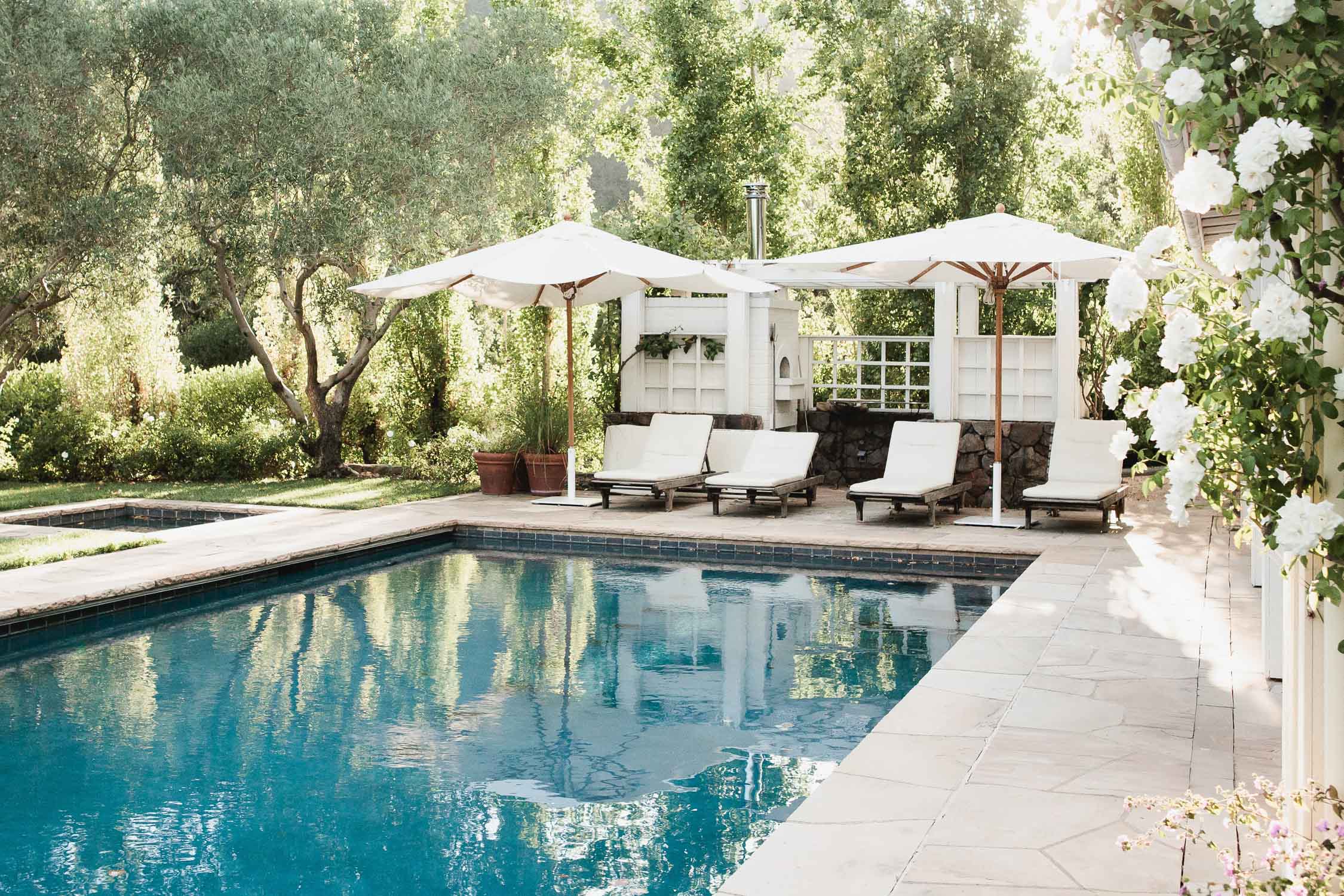 the pool house | captured by styling assistant Ellie Baygulov
On the first evening with our attendees, we were hosted by the wonderful team at Charlie Palmer's Harvest Inn and Harvest Table Restaurant. It was the perfect way to settle in as a group after everyone had traveled from near and far to attend the workshop. We took a beautiful golden hour tour through the grounds at the Harvest Inn, admiring their garden, tudor style architecture, and of course, the rows and rows of grapes at the vineyard that surrounds their property. They served us an inventive seasonal menu created by their passionate chef Spencer Wolff and his team. Each course was made up of fresh seasonal ingredients and paired with local wines from the region. It was an absolutely delicious meal – we could not have been taken better care of by the Charlie Palmer team and who made our first evening together, dining at their gorgeous grounds, a very special memory.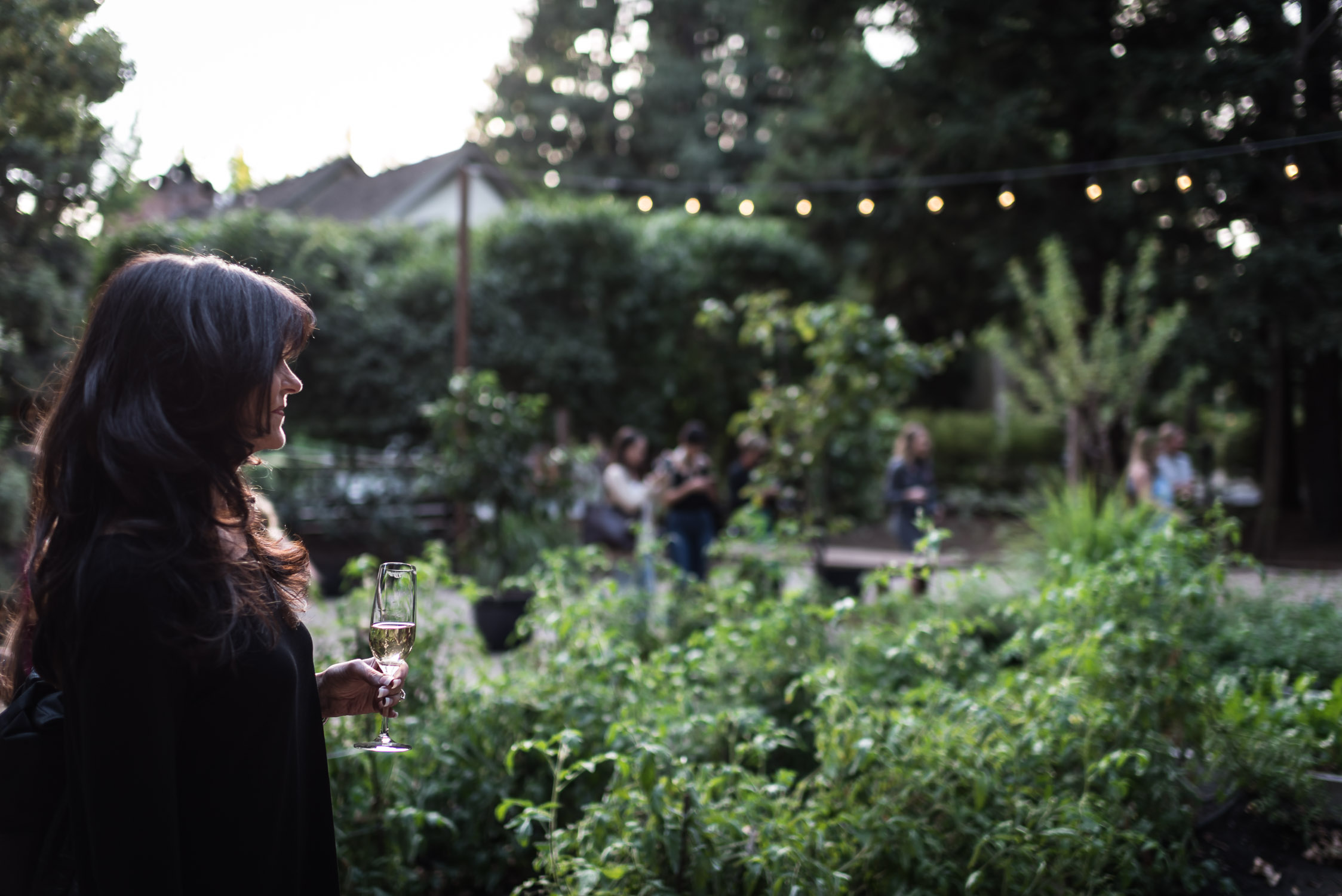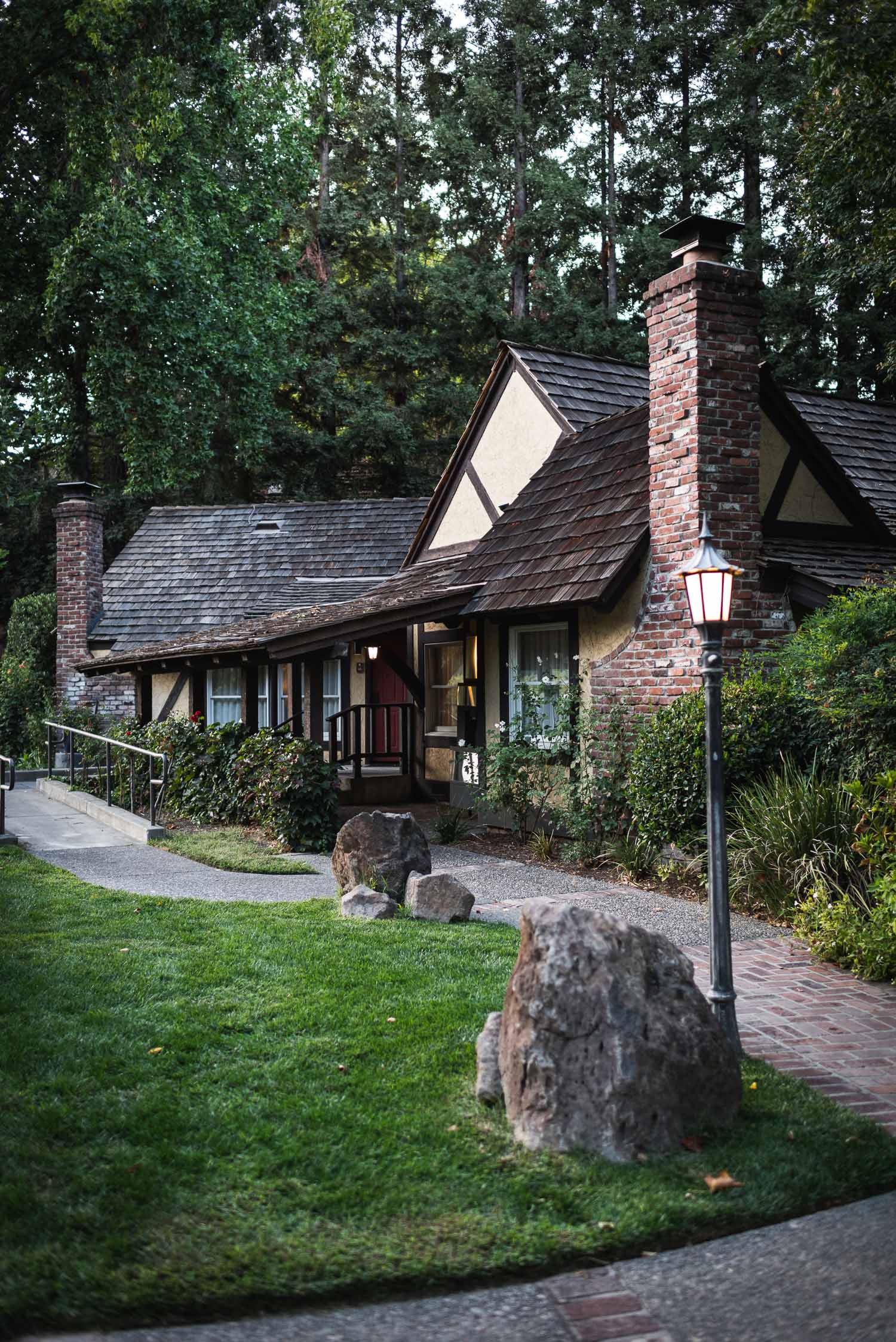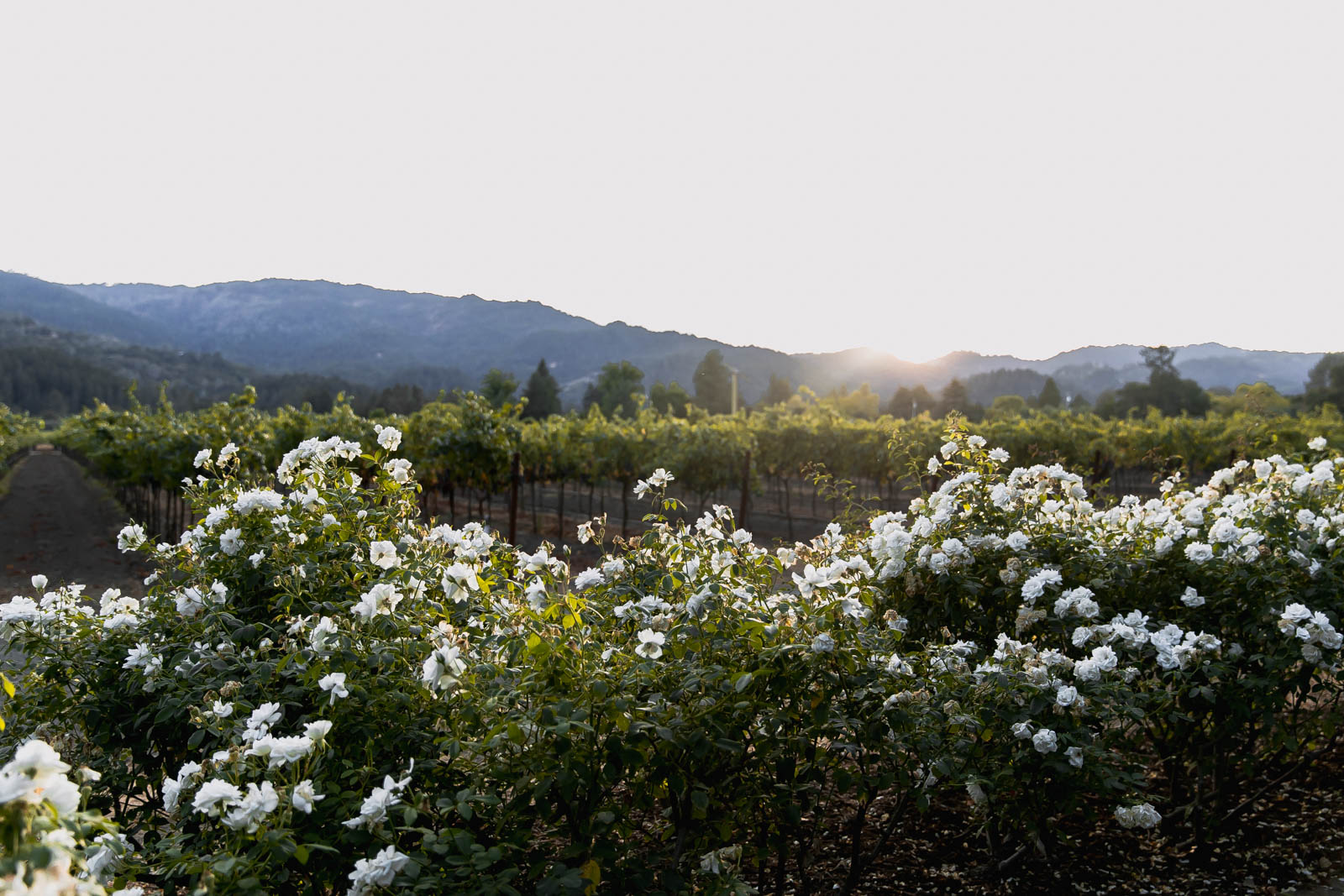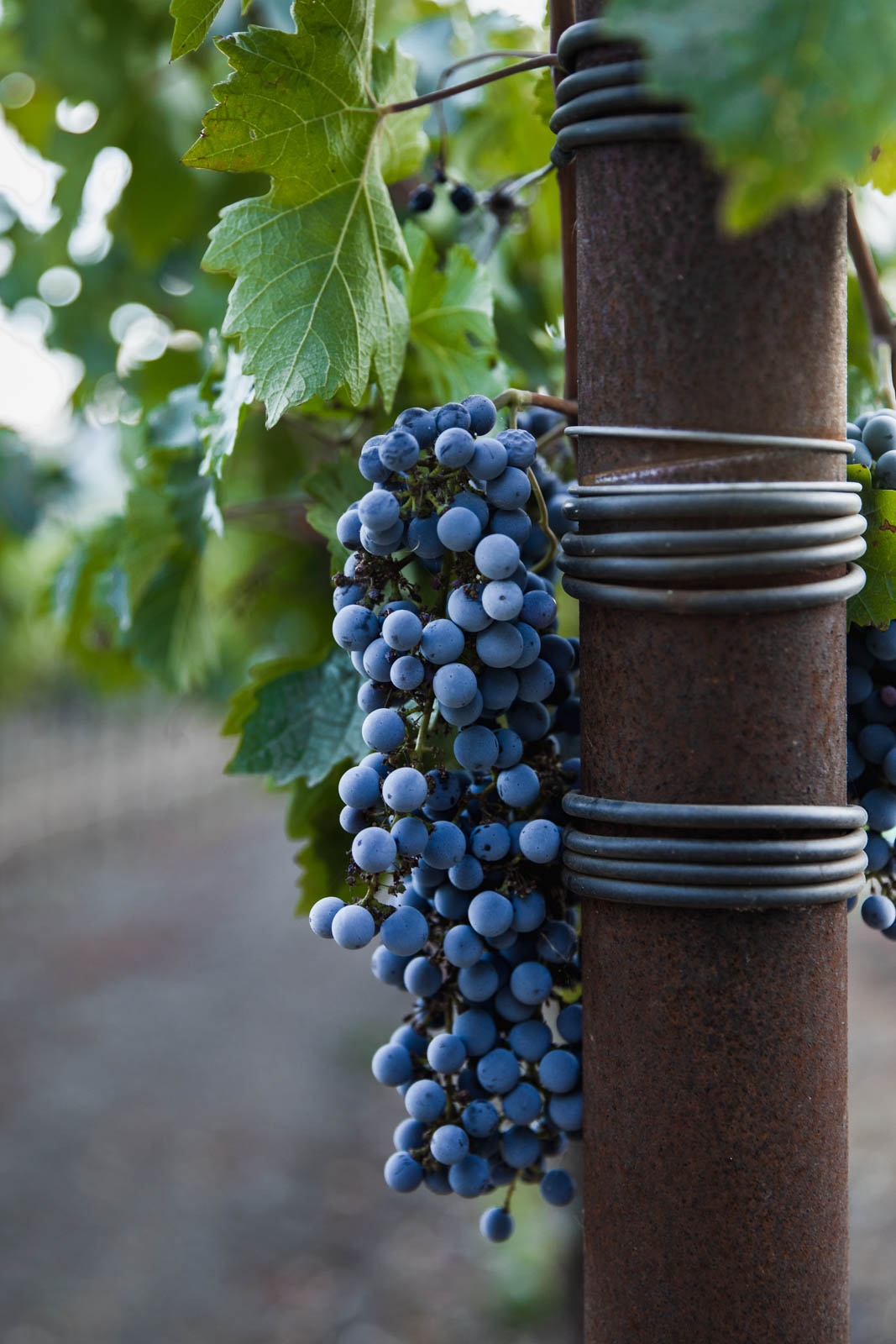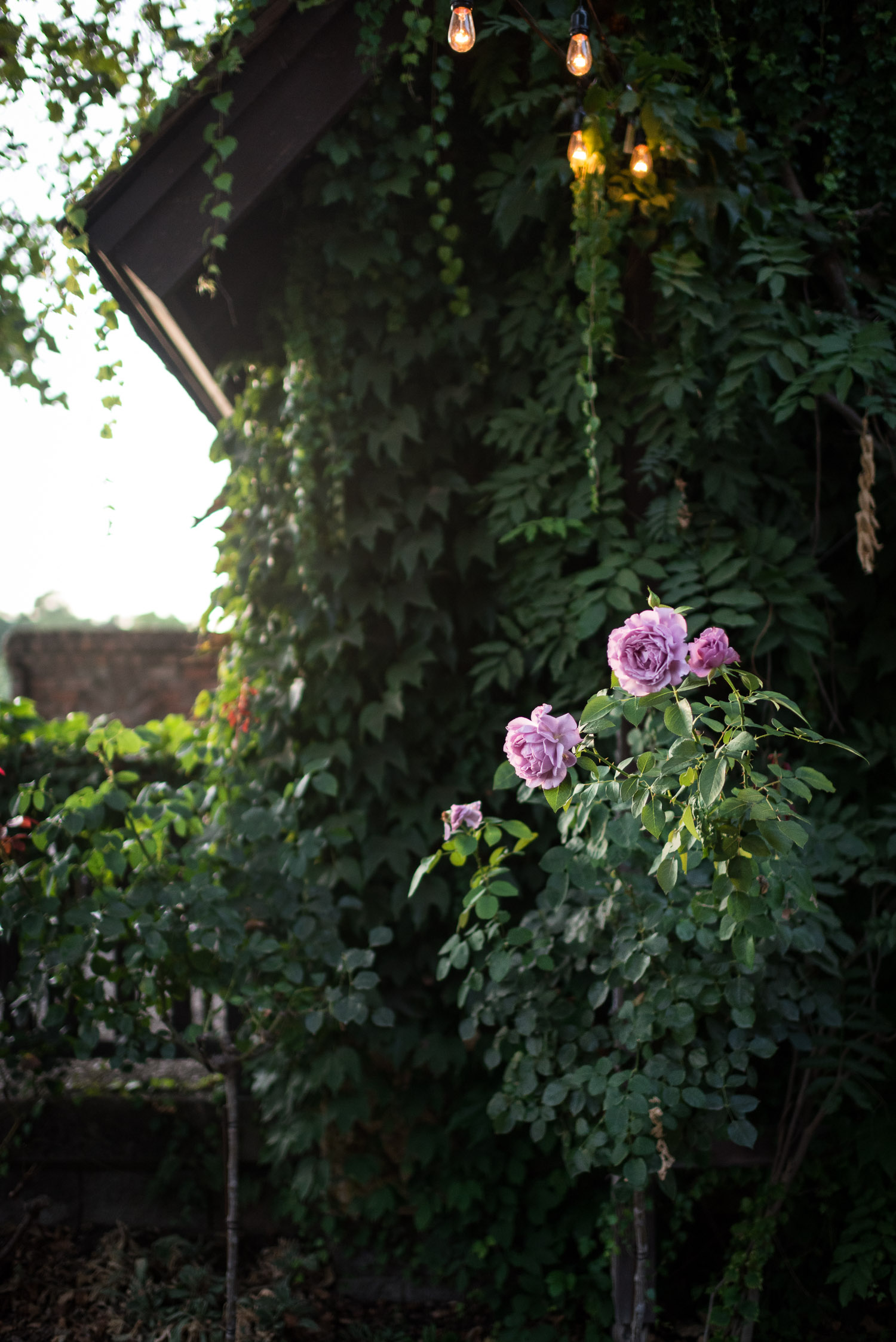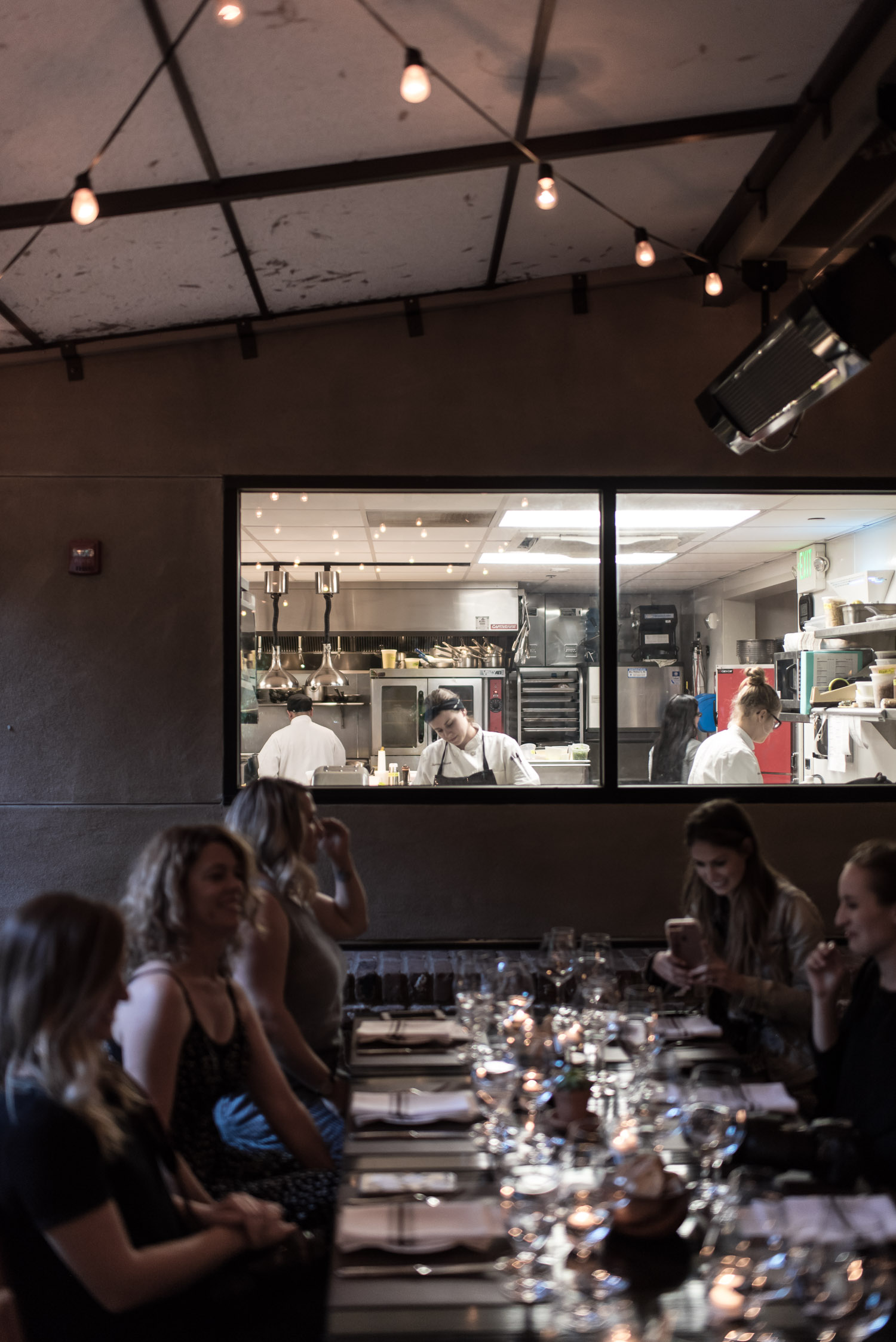 One day at a workshop feels more like two days, with so much to teach, shoot and of course eat, our days are filled with enriching moment after enriching moment. I have spoken to this before, but it is worth describing here again; there is an incredible synergy that takes place when you gather a group of like-minded people into the same space. This synergy is what fuels our common interest and desire in becoming the very best that we all can possibly be while we each pursue the passions that drive us to live out our purpose as individuals. As much as our attendees may feel that they learned from myself and co-host Sarah Fennel, both Sarah and I walked away from this workshop totally transformed ourselves. There are times that I struggle to verbalize just how deeply moving hosting these workshops are. I walk away from each one knowing that this is indeed what we have been called to do, and each time I am beyond humbled at the opportunity we have to empower our attendees to reach their full potential as creatives.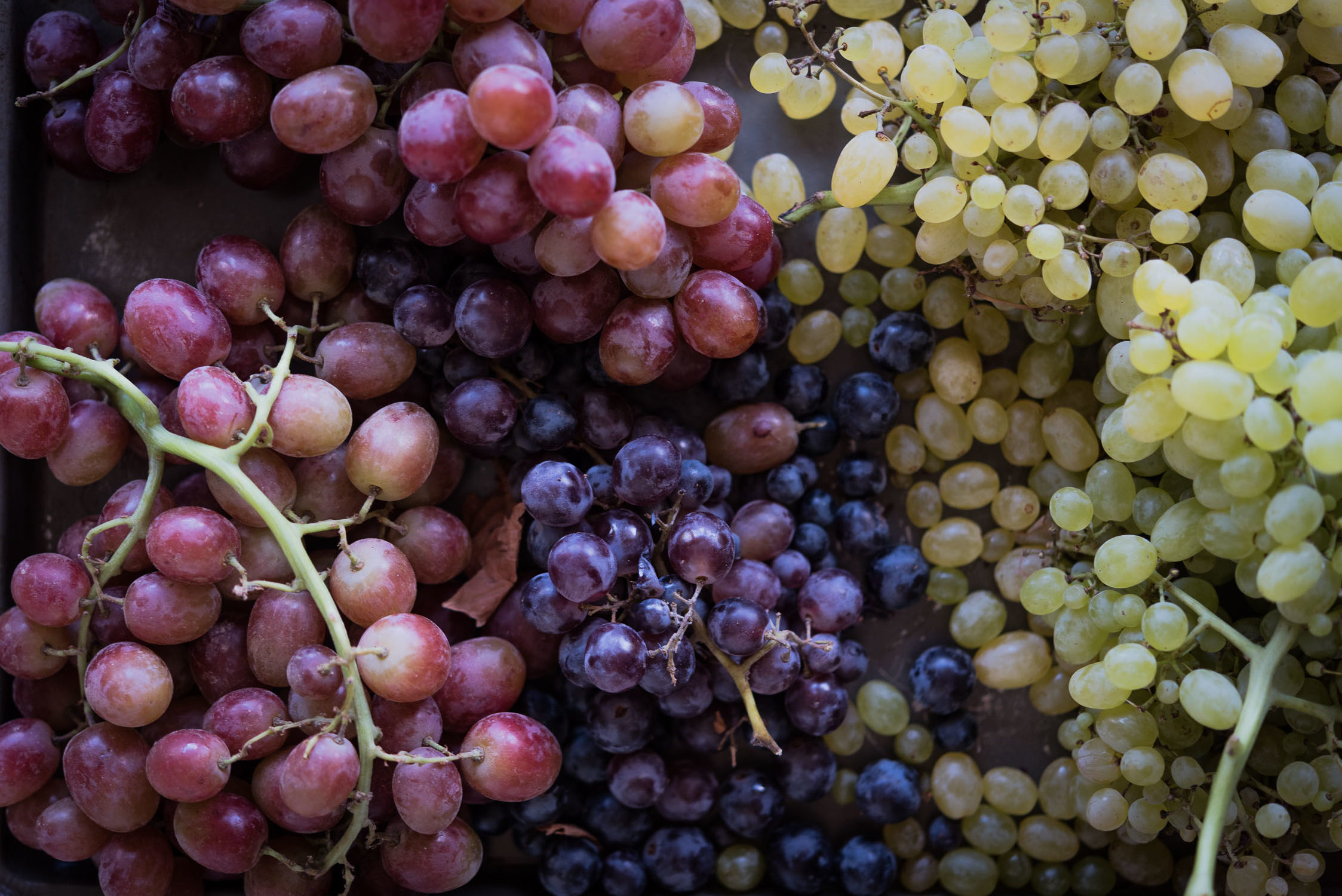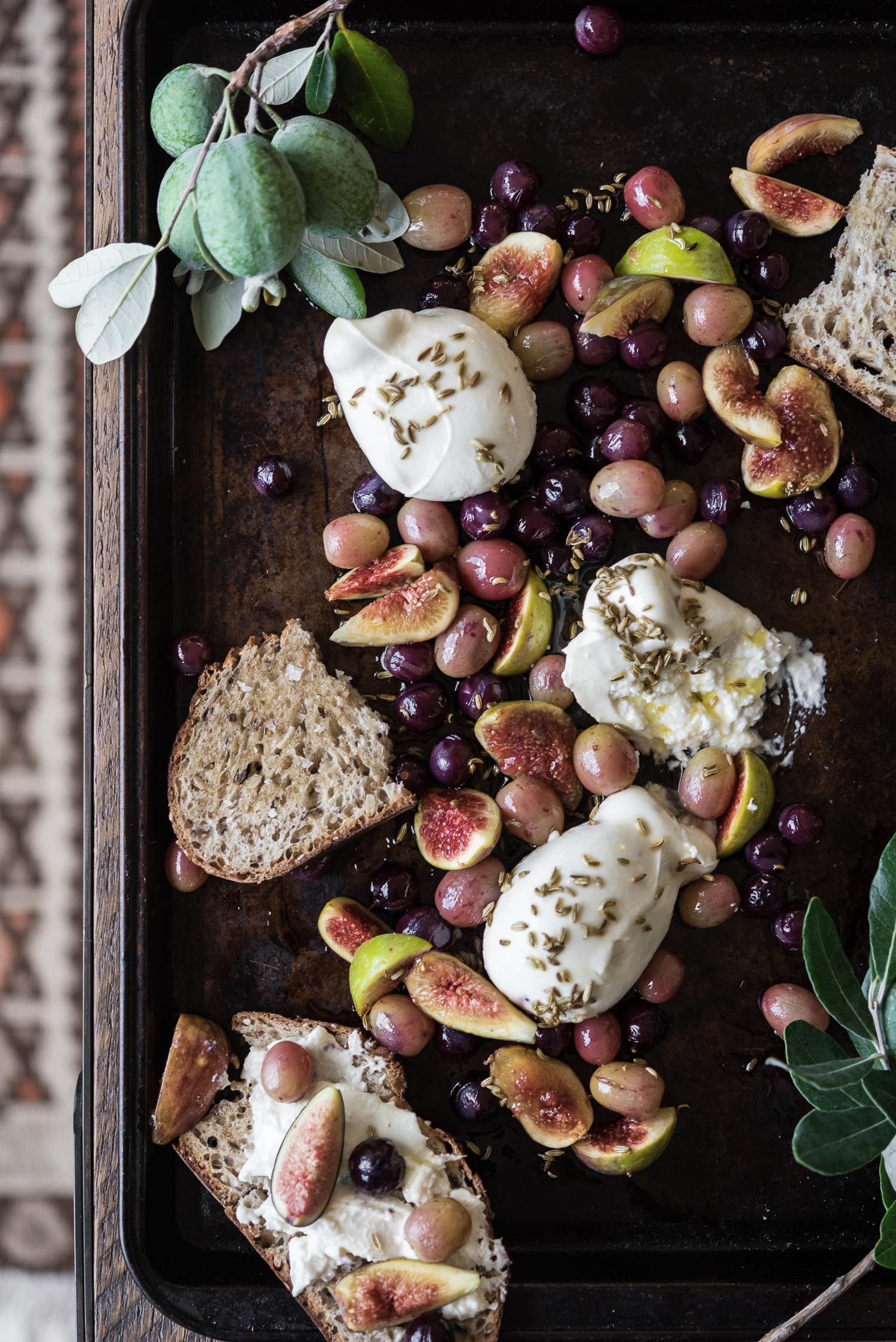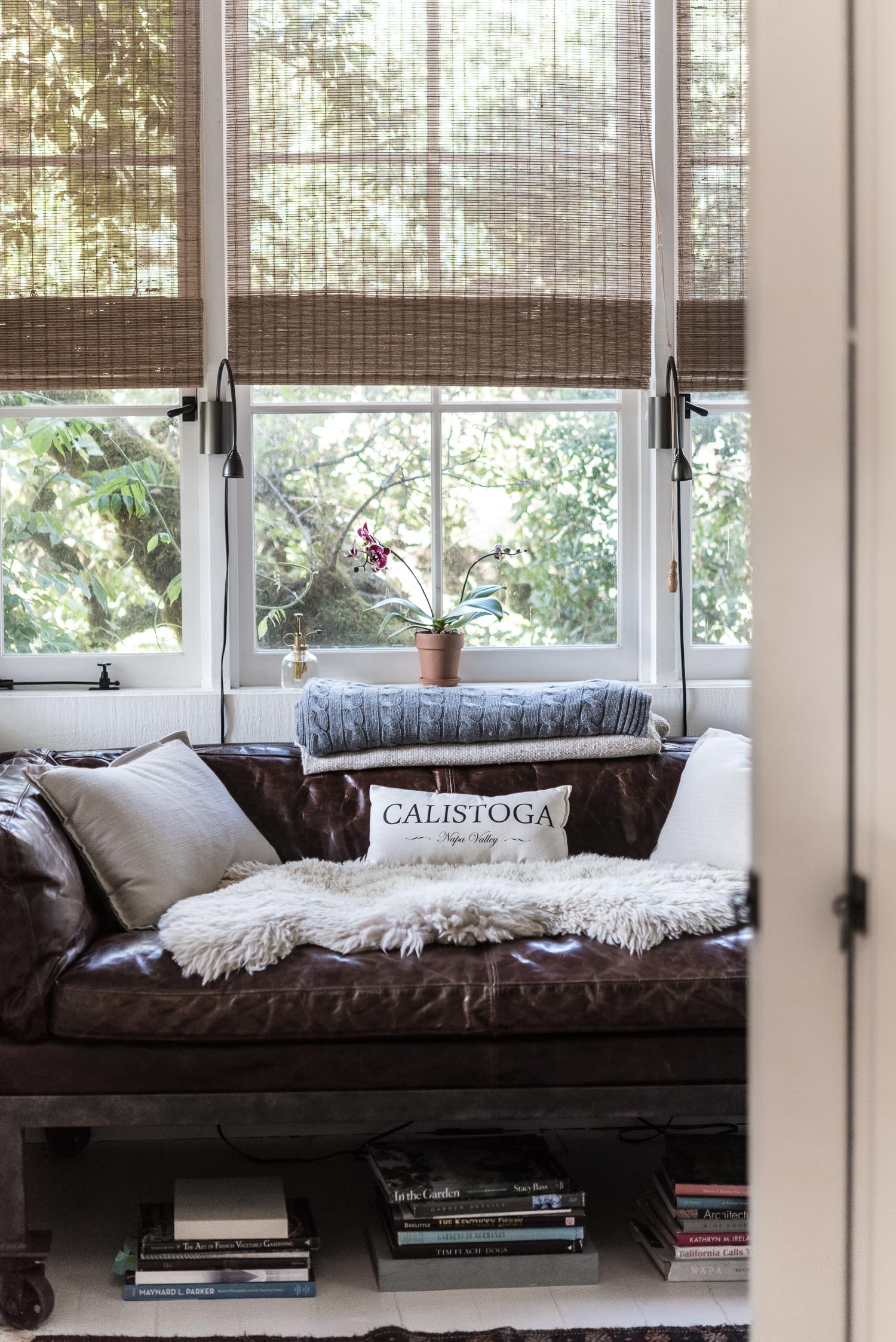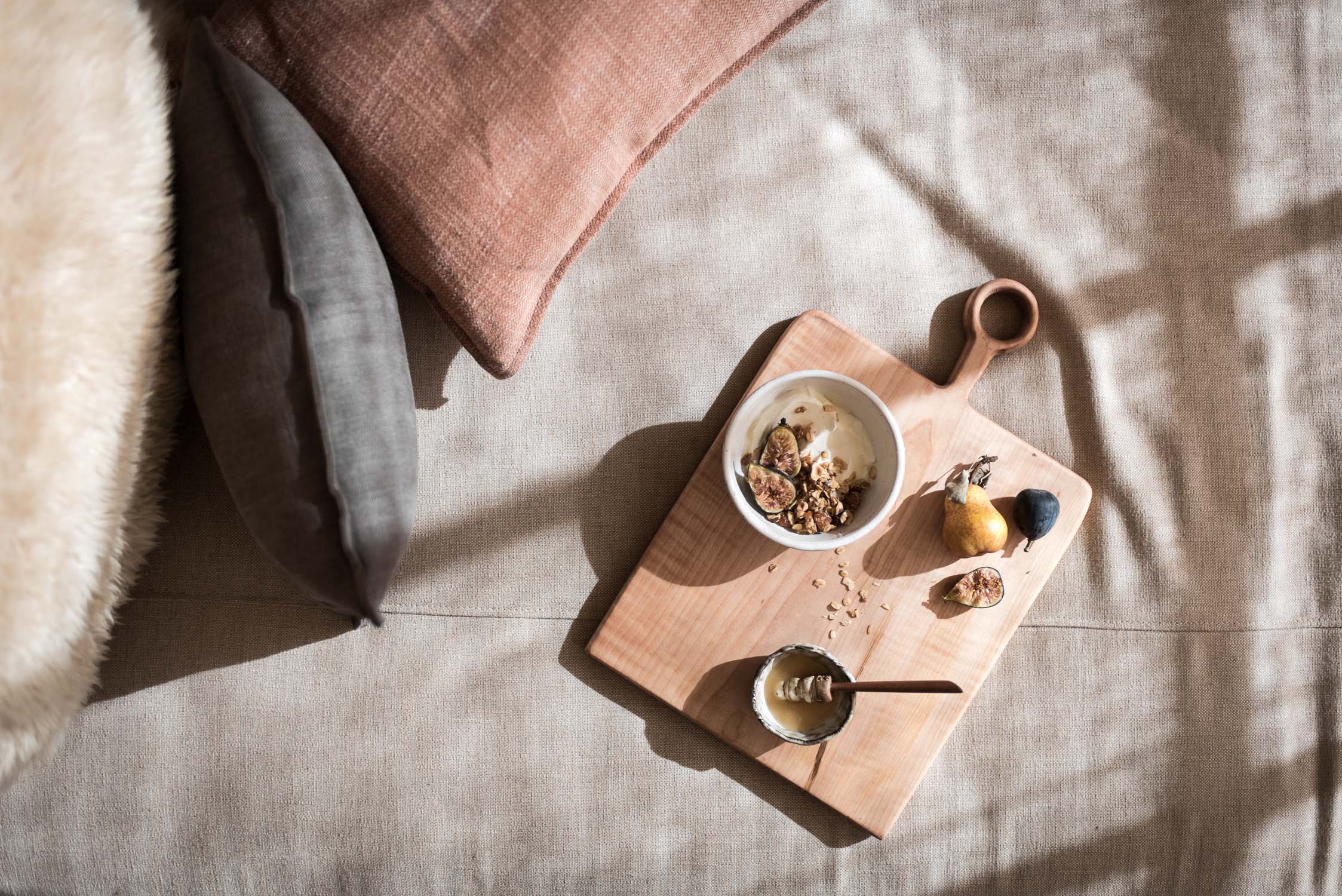 breakfast board with yogurt + fruit & granola | styled by Ellie Baygulov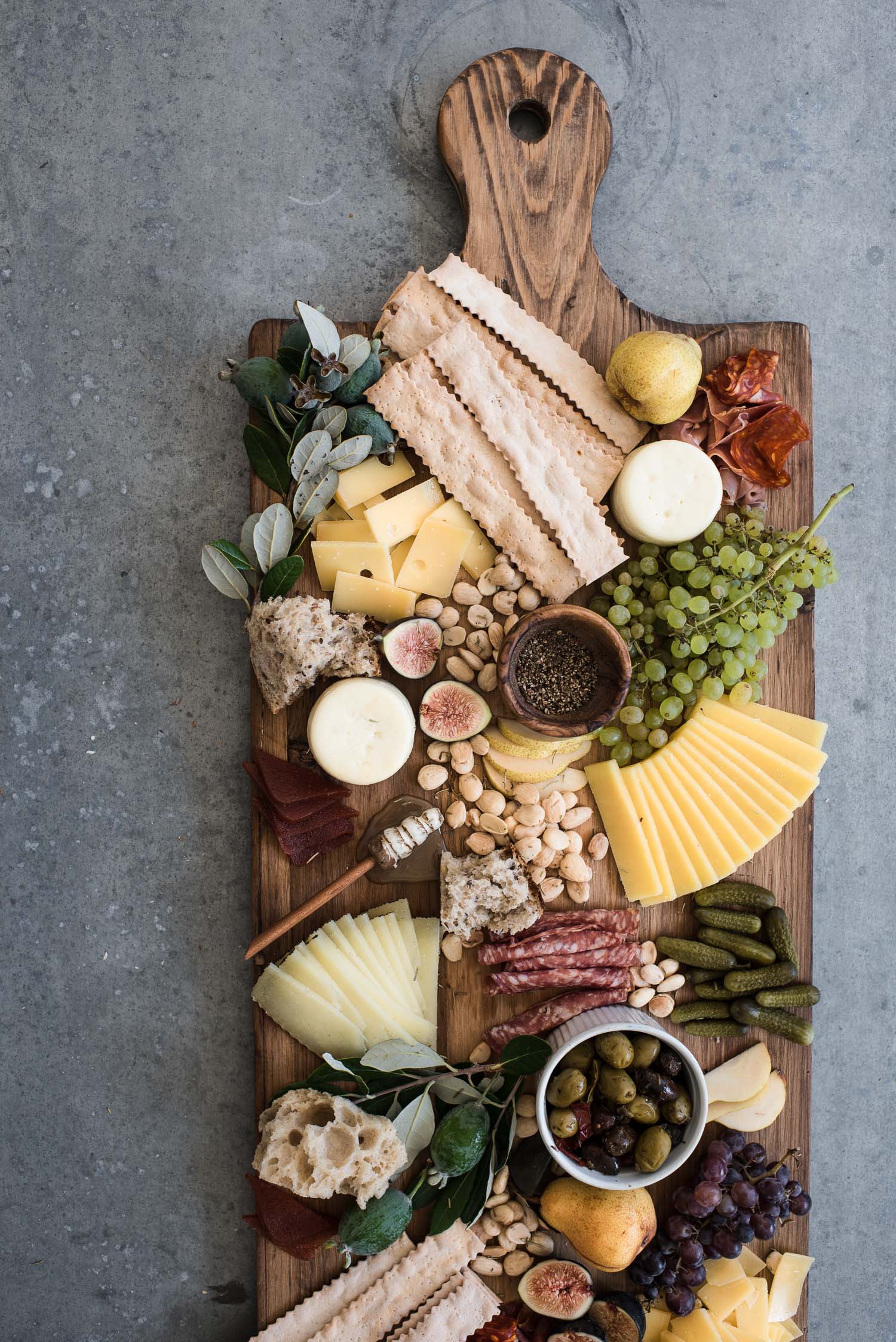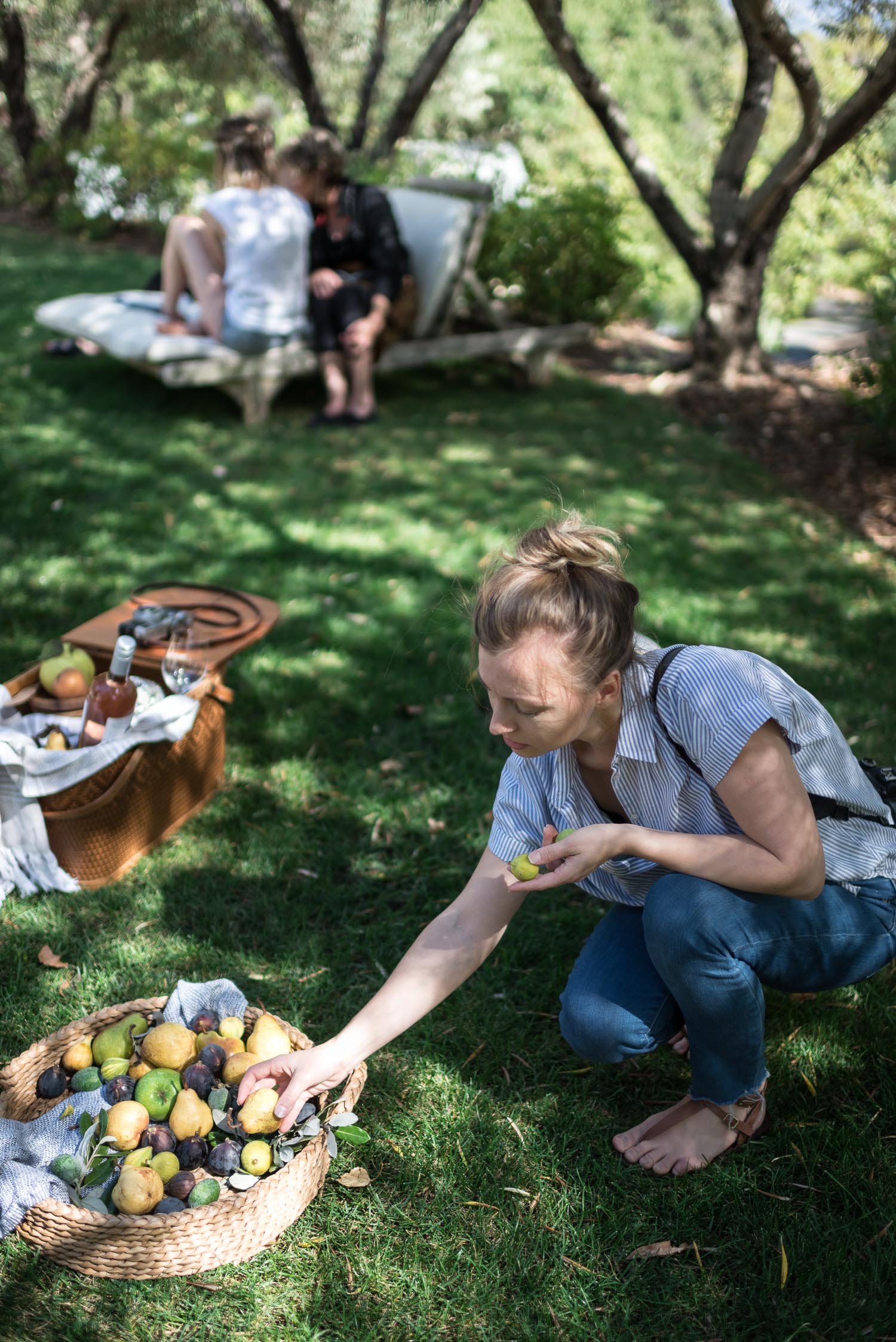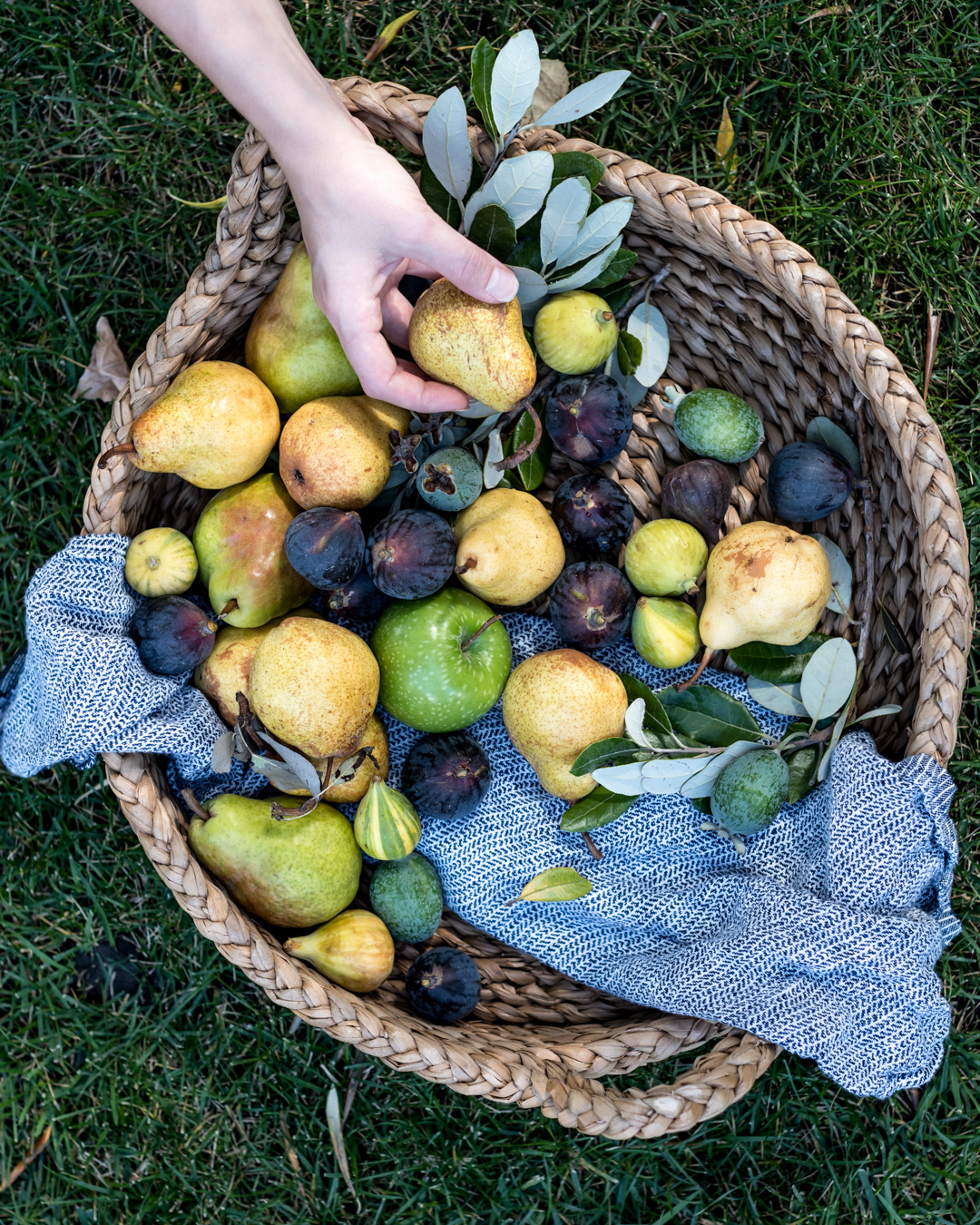 fall fruits | captured by attendee Sunny Frantz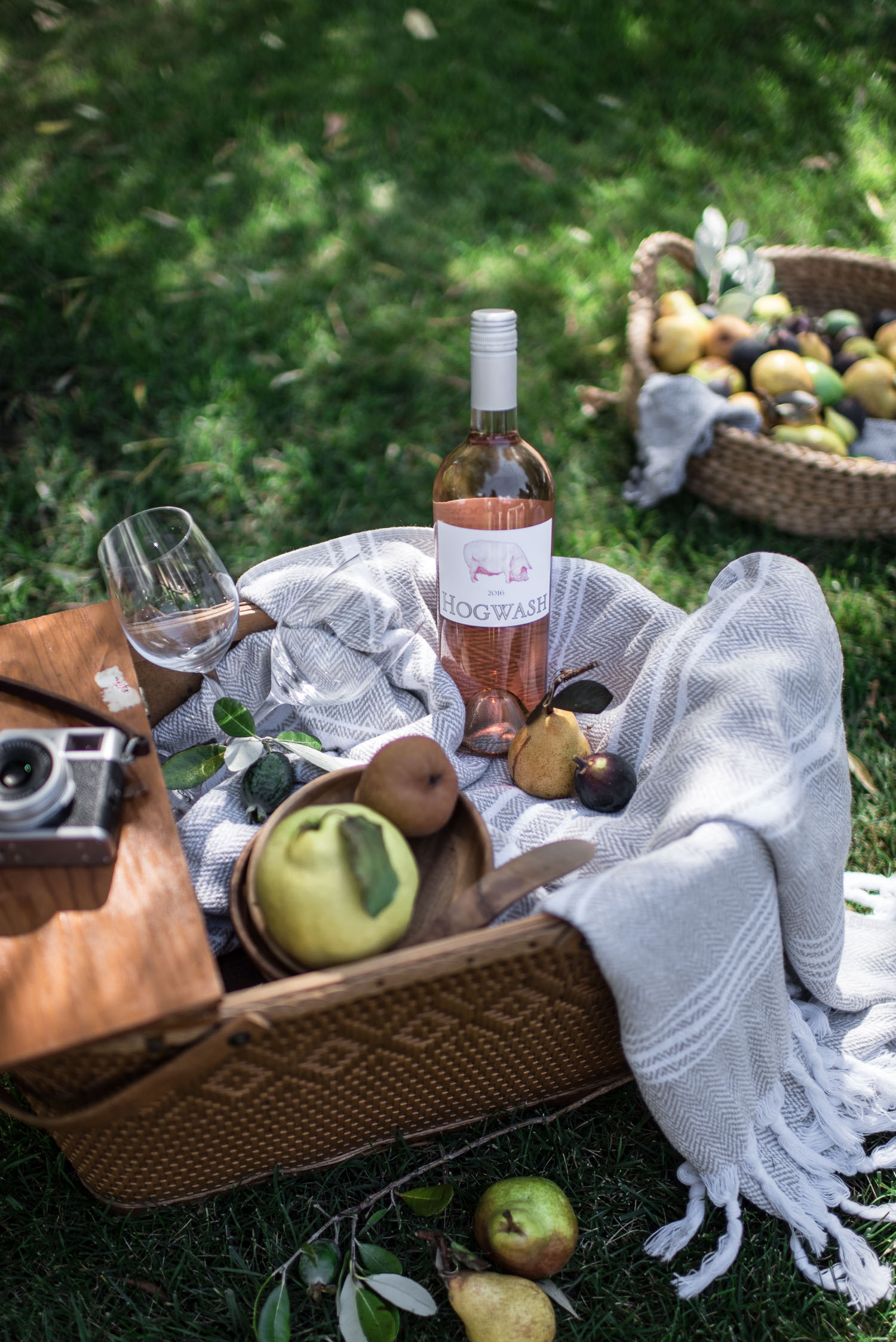 the infamous Hogwash Rosé by Tuck Beckstoffer
The images that came out of this workshop are truly amazing. Both Sarah and I have been completely blown away at the work our attendees produced during the workshop. From our epic cheeseboard spread to making wood-fired pizzas, each meal we shared was an opportunity for our attendees to put into practice the tools and principals we were teaching them.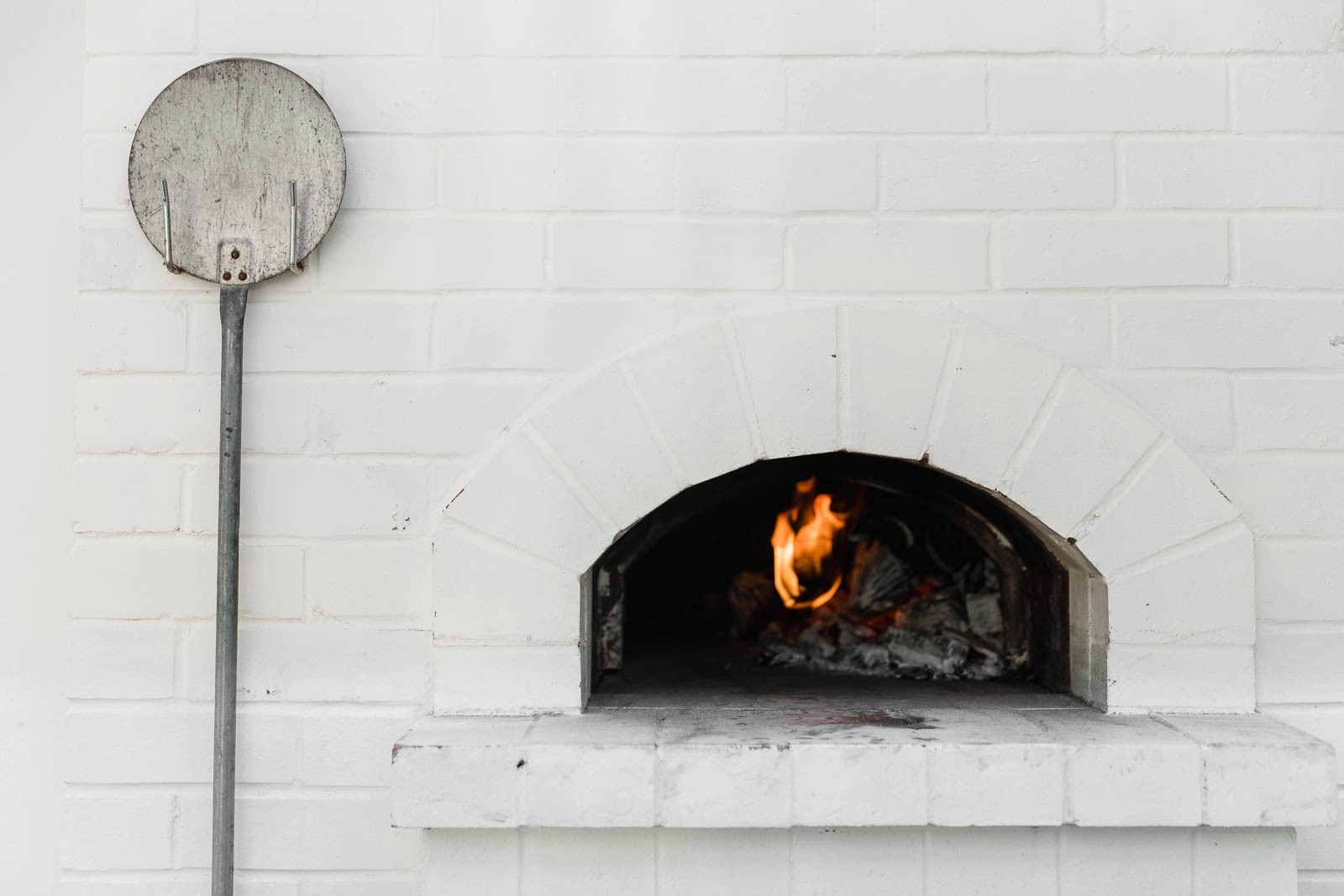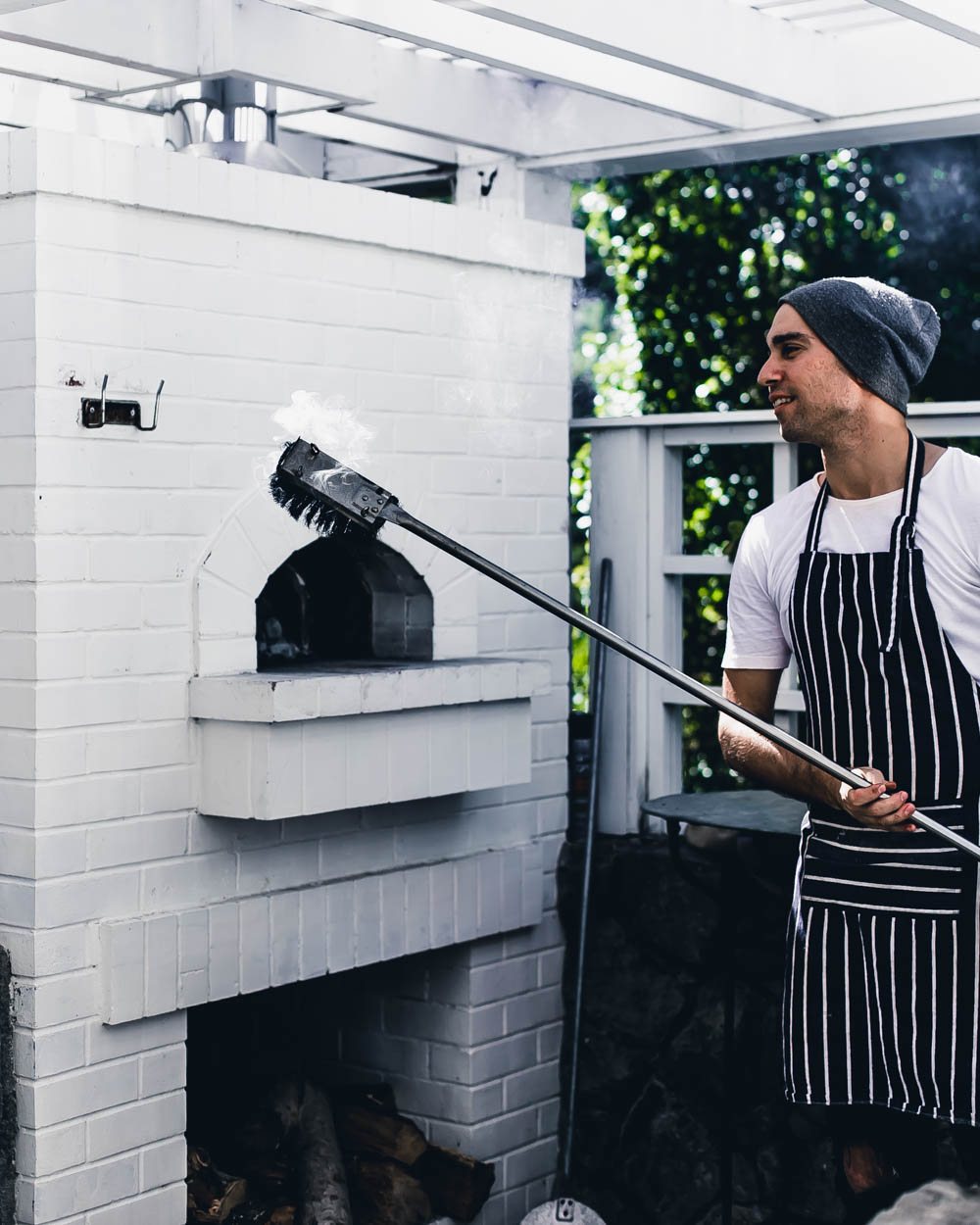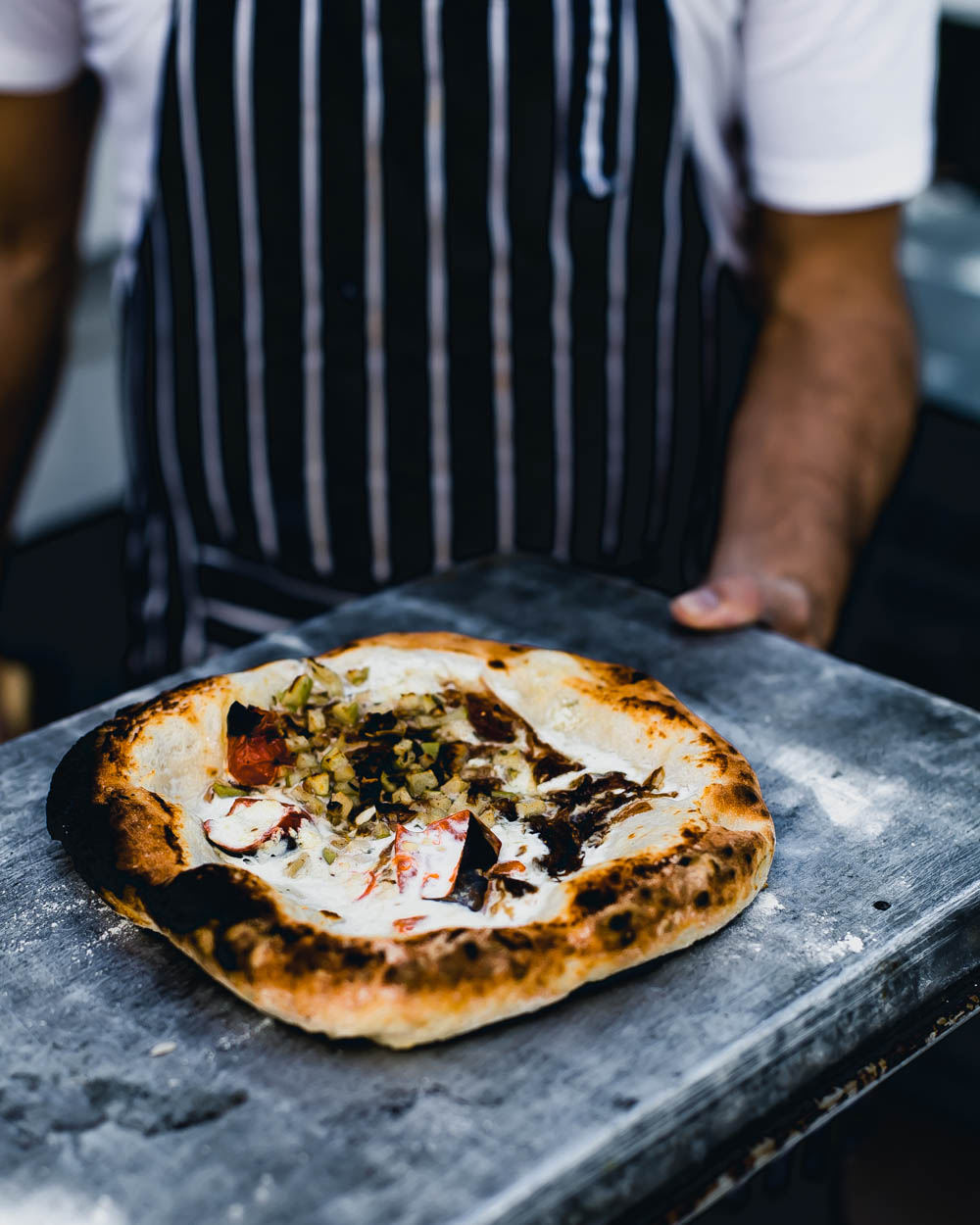 Chef Matt working the wood-fired oven | shots captured by attendee Ashley Cuoco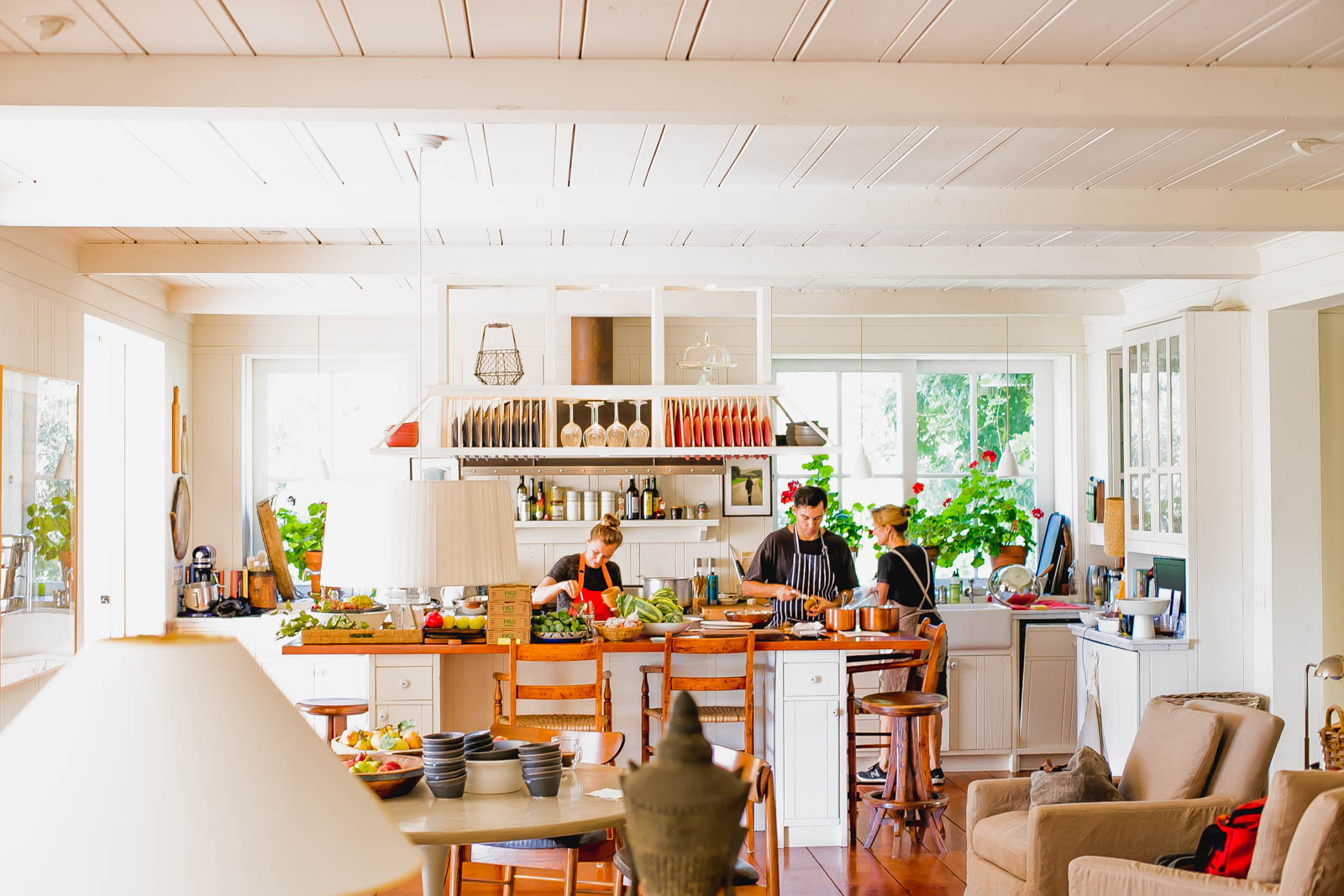 kitchen team behind the scenes | captured by attendee Francesca Marchini-Fordice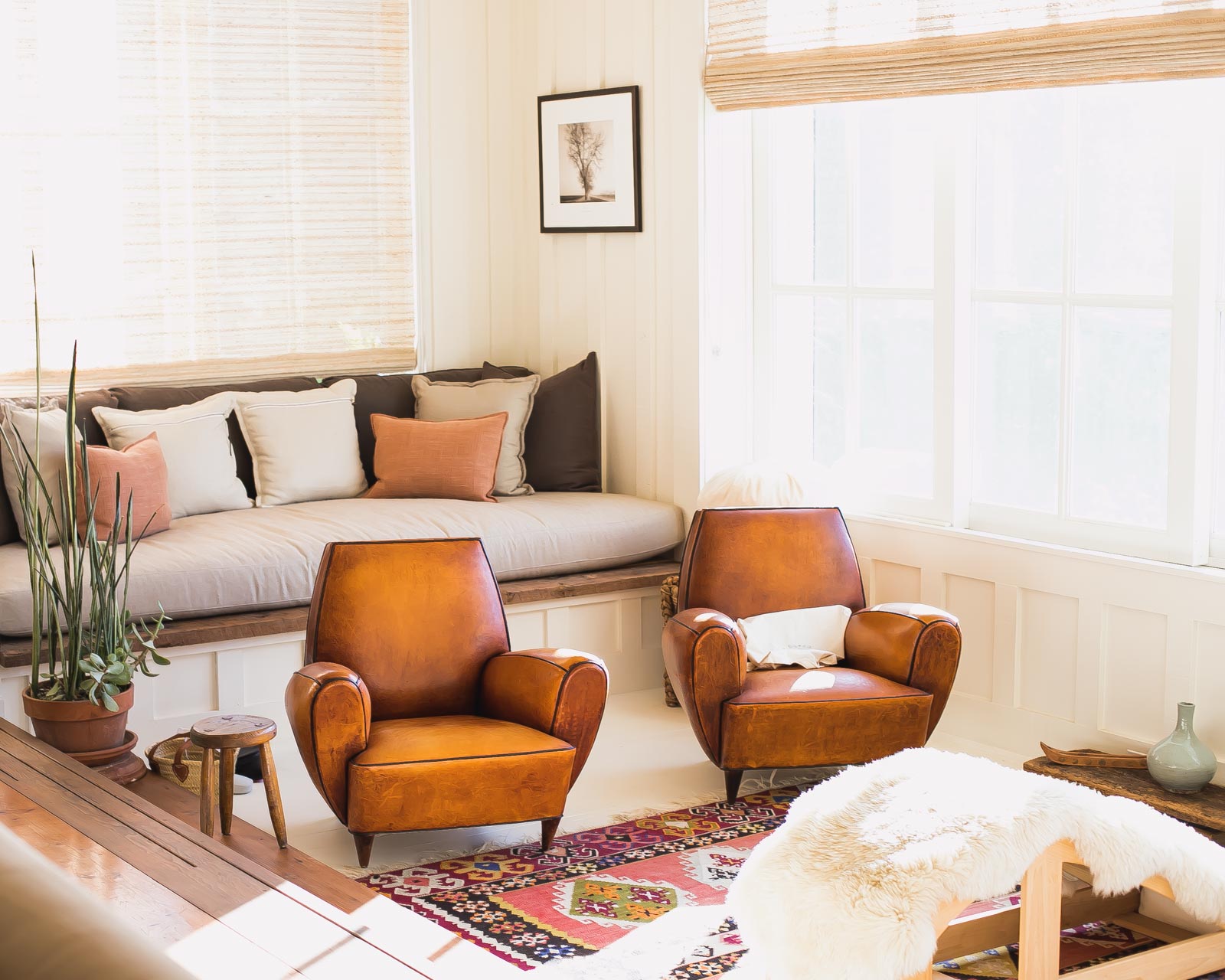 morning in the sun-room | captured by attendee Francesca Marchini-Fordice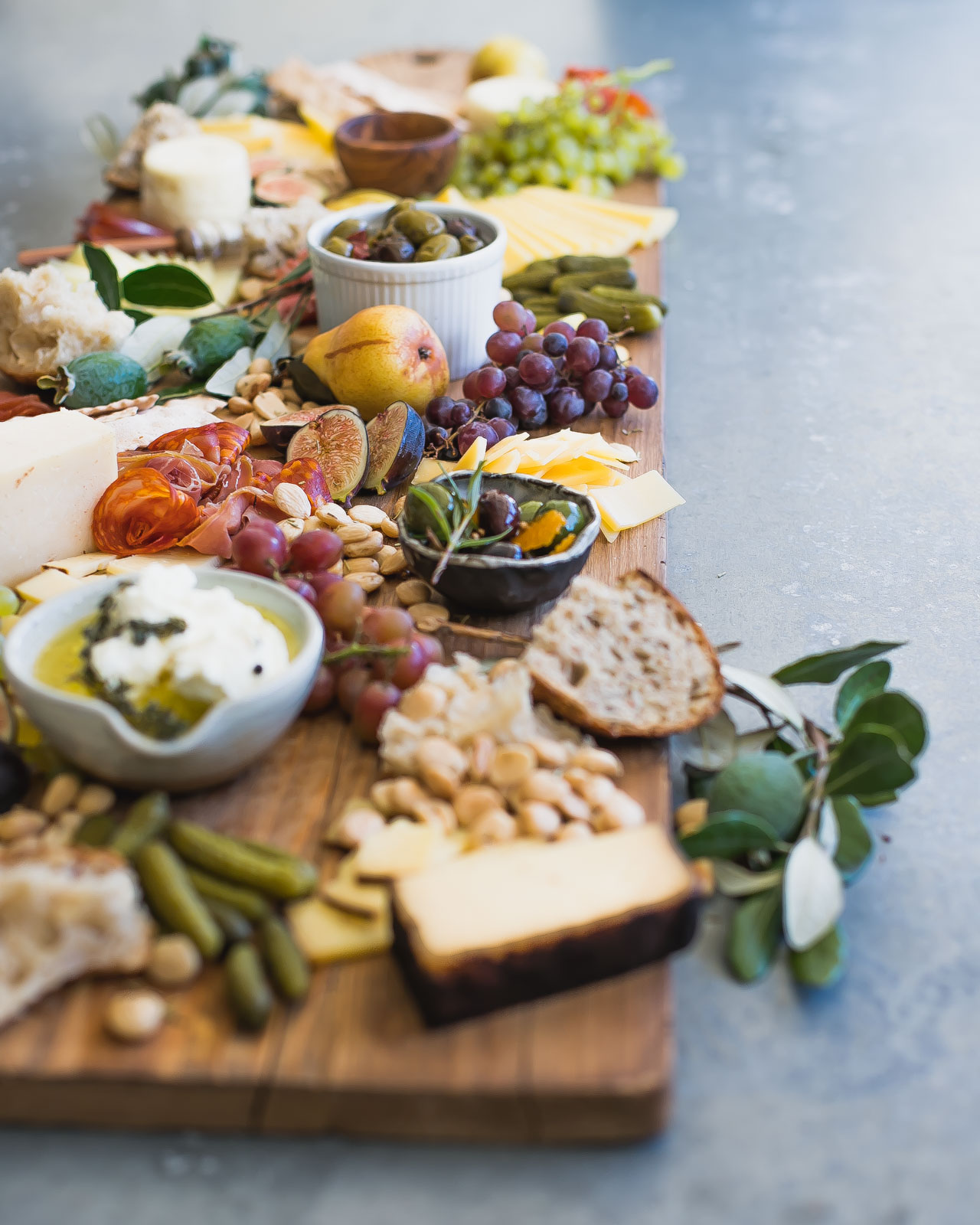 cheeseboard goodness | captured by Francesca Marchini-Fordice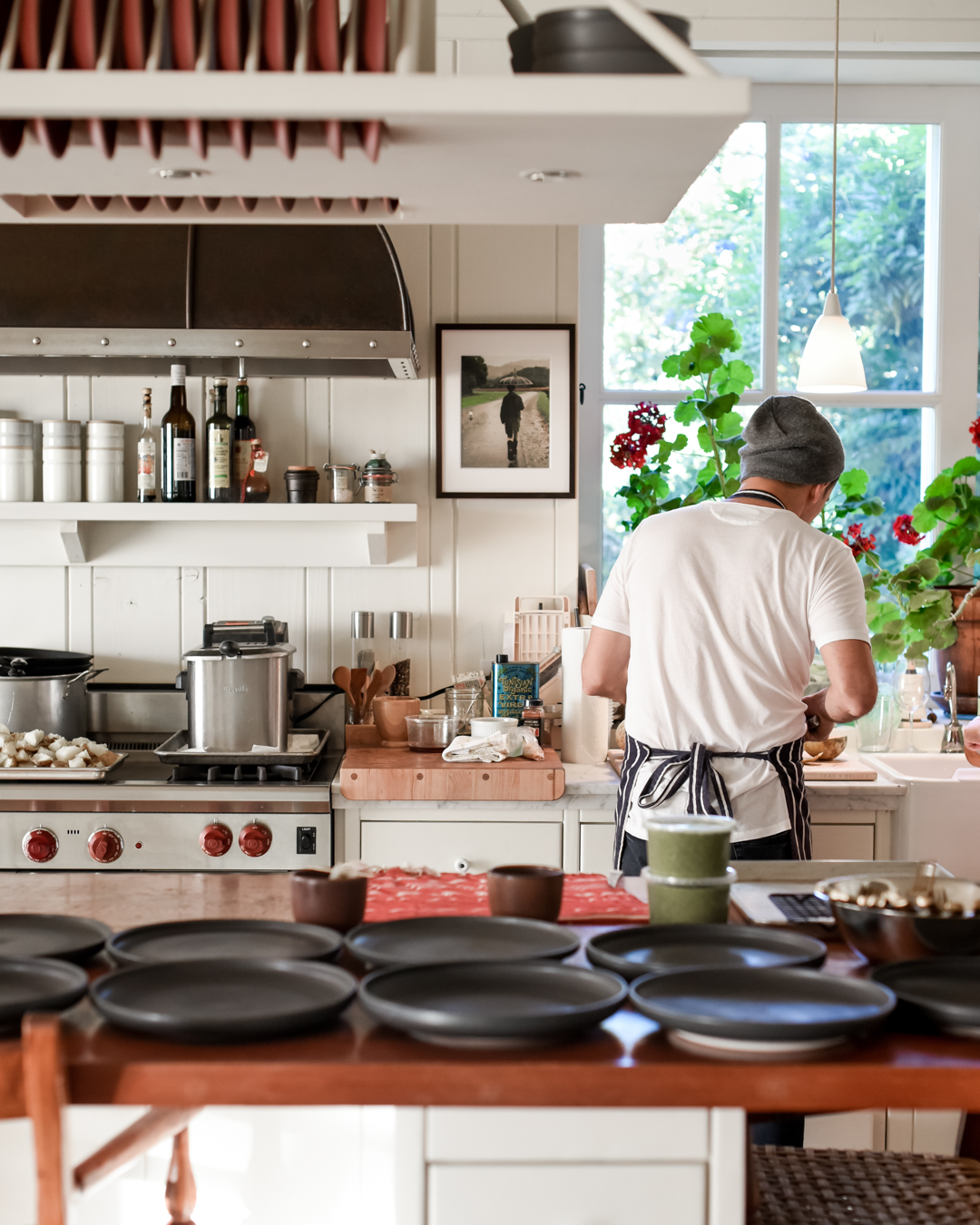 breakfast prep |  captured by attendee Sunny Frantz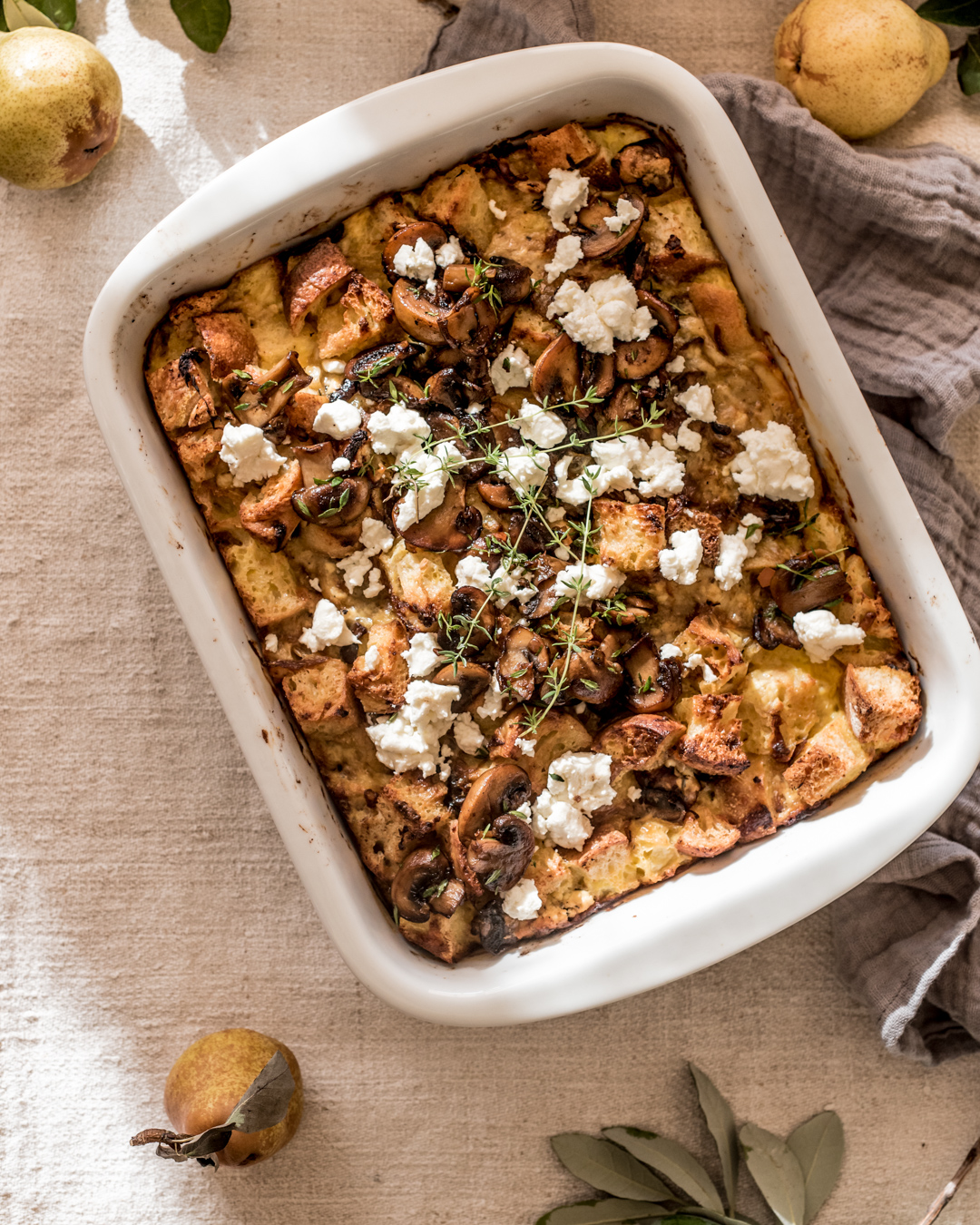 goat cheese + caramelized onion & mushroom strata  | captured by attendee Sunny Frantz
The dinners we shared on the property were some of my favorite moments from the workshop. With gorgeously designed table-scapes by our styling assistant Ellie Baygulov and beyond delicious dinners prepared by our Chef Matt Flores and his assistant Annette Shafer, dinners were a truly sacred time for us to connect as a group and deepen our bonds as friends…and it is these personal connections that I cherish more than anything else about these workshops.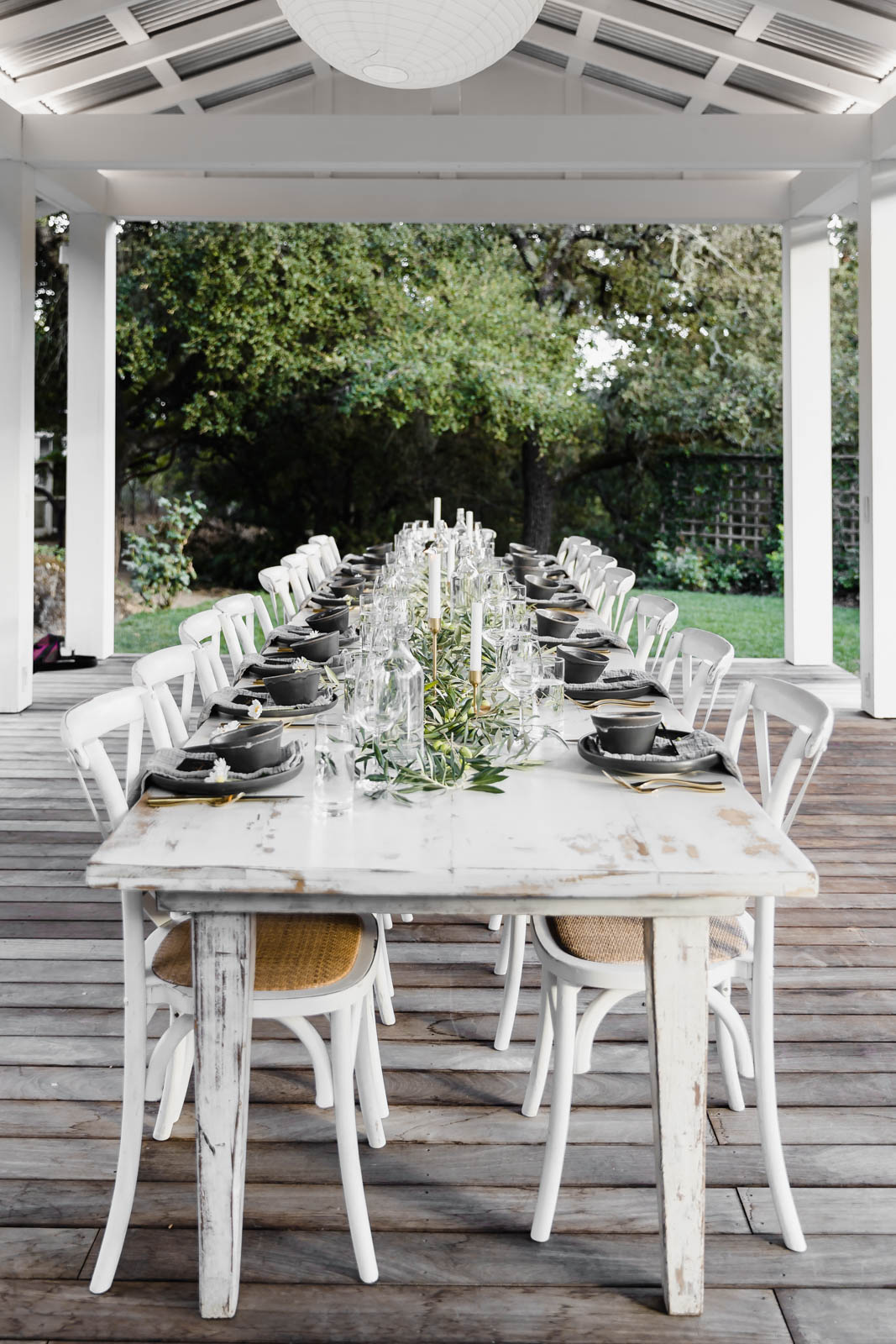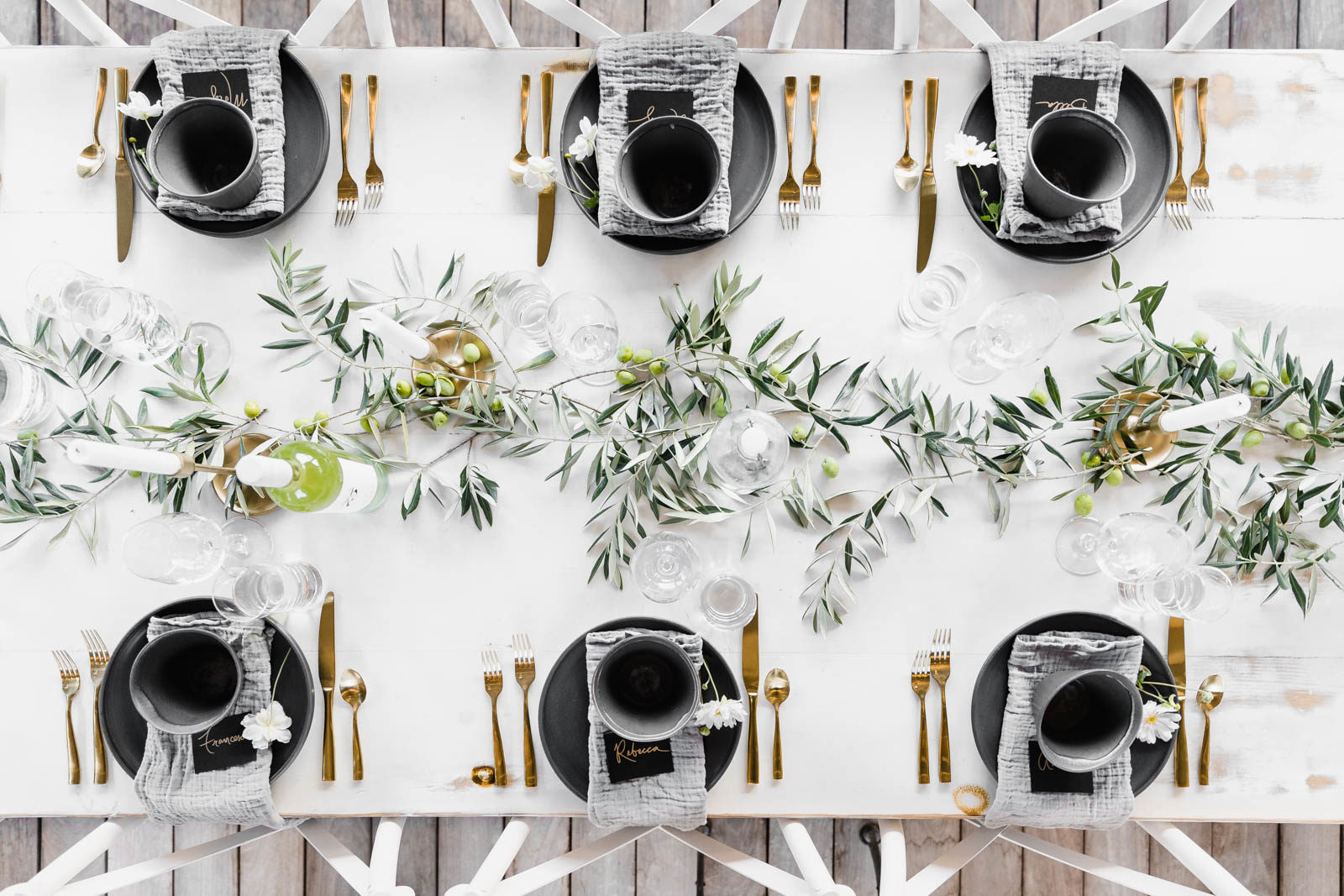 the most beautiful ceramics by Cloud Terre from Sur La Table | table design by Ellie Baygulov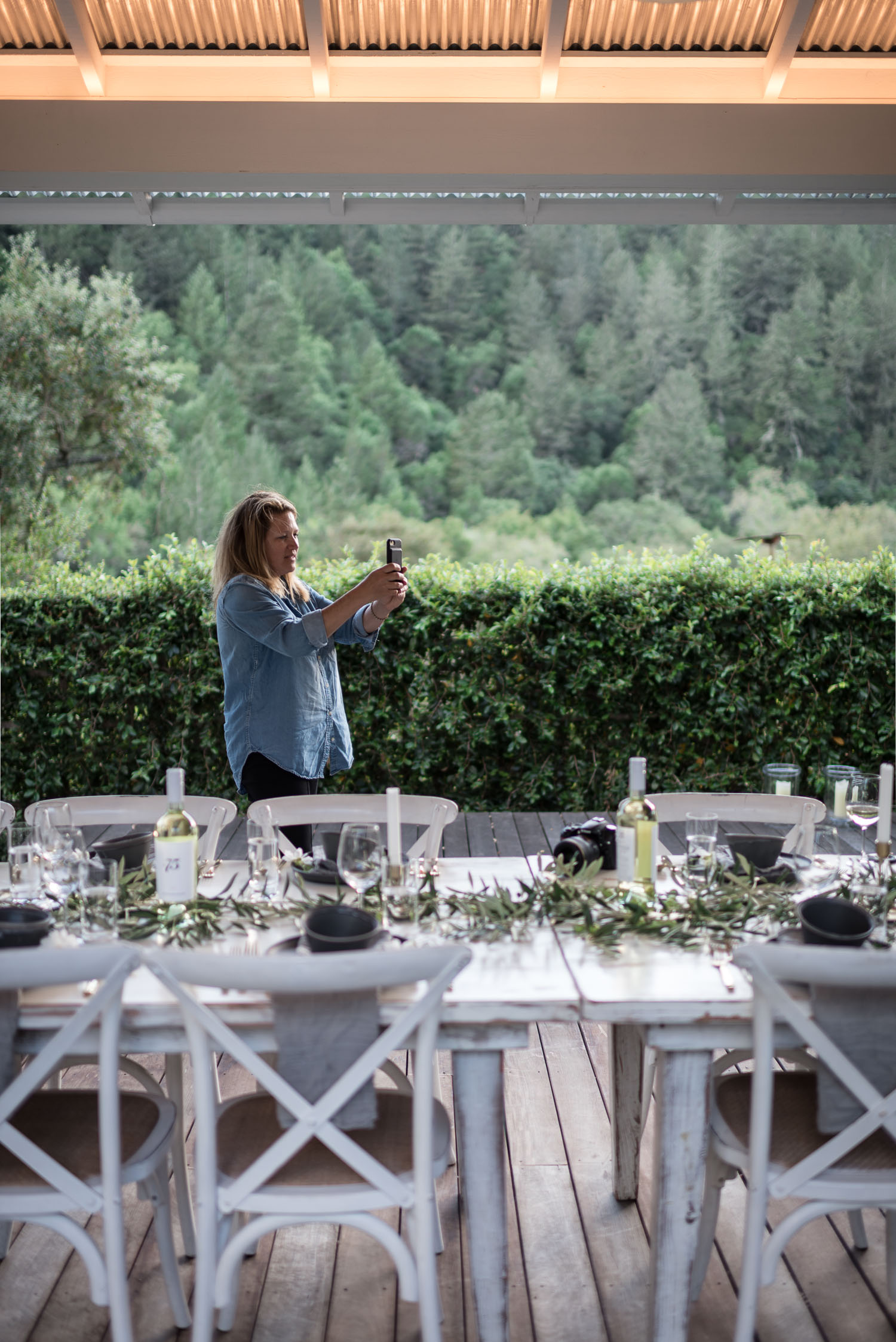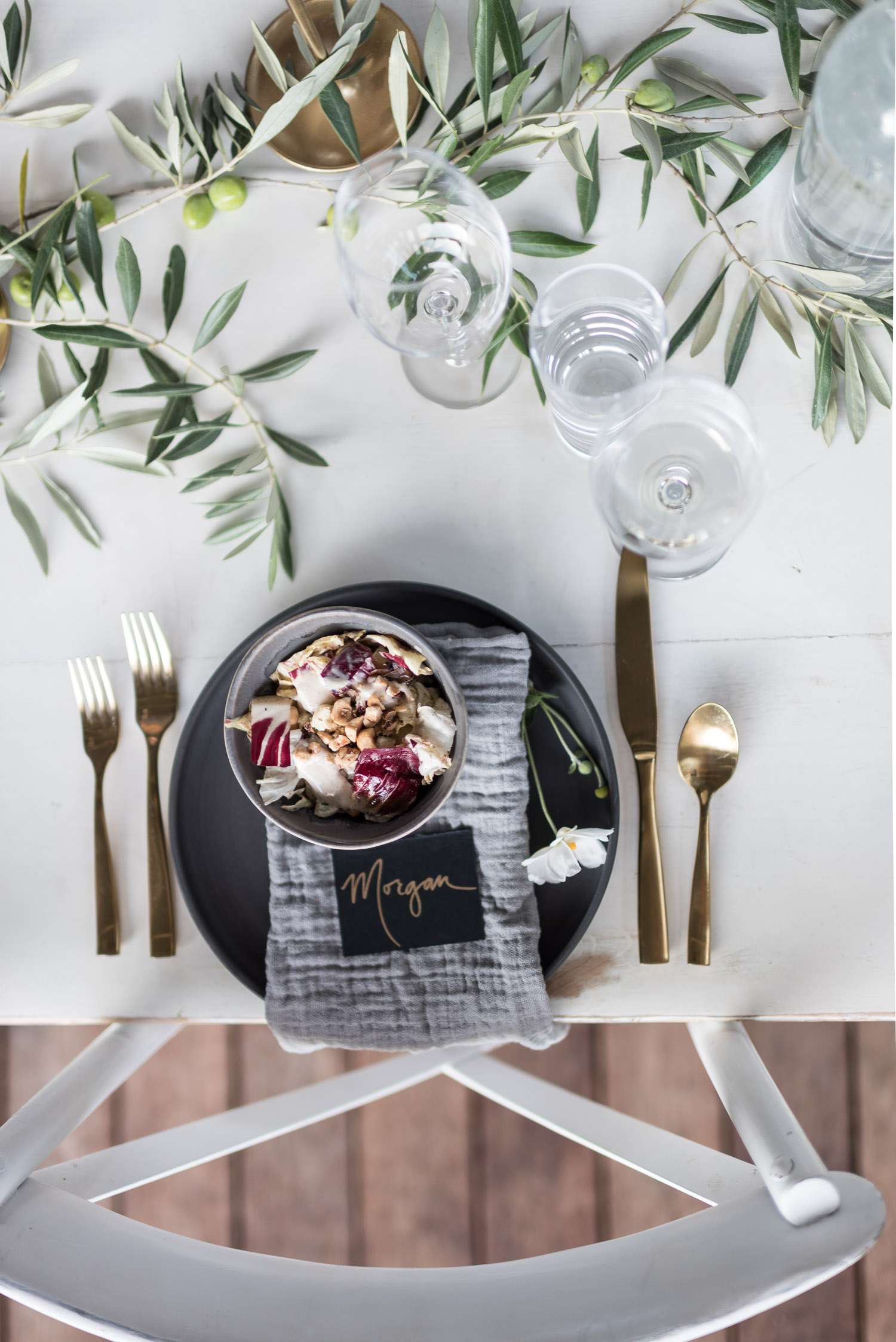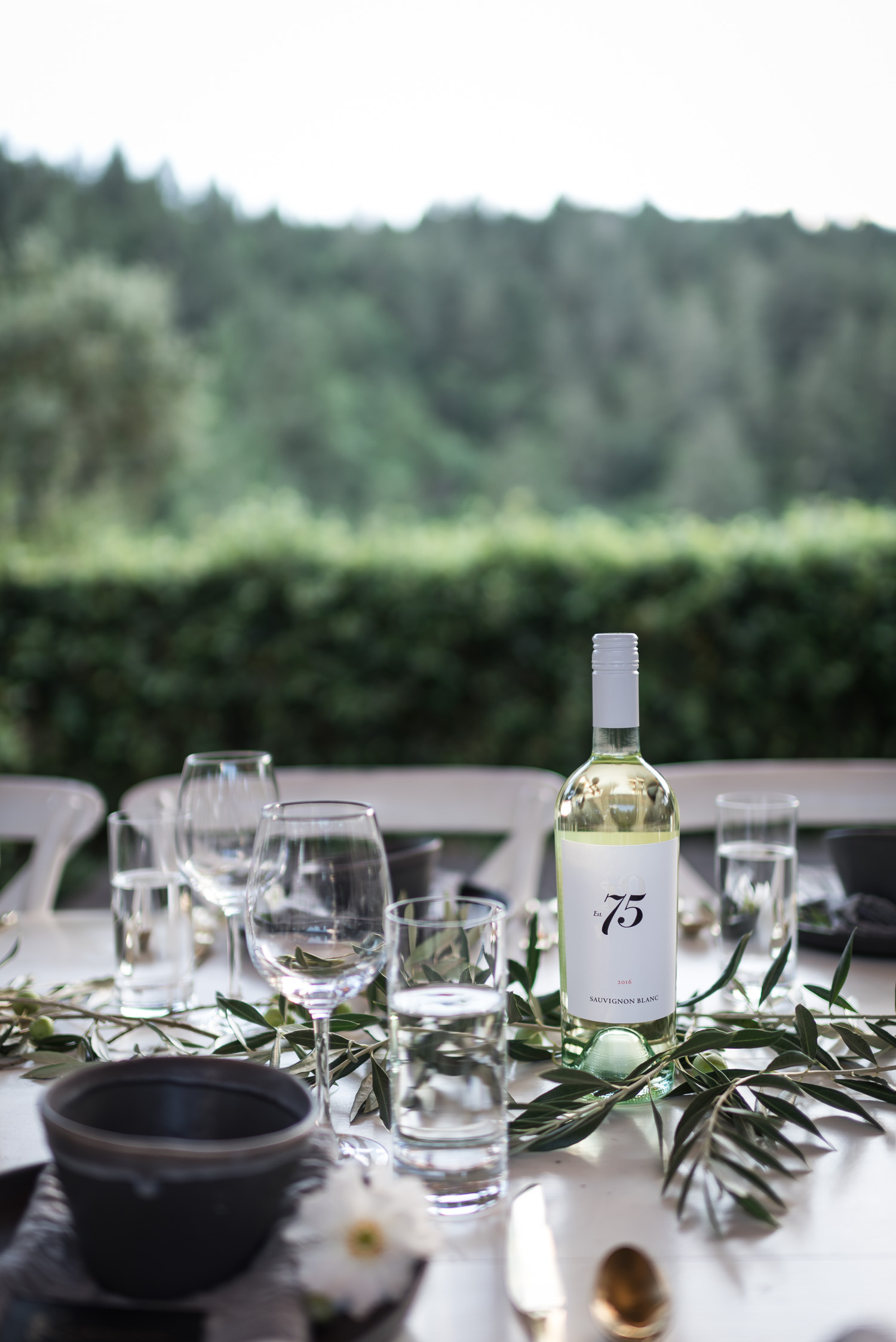 amazing Sauvignon Blanc from 75 wine company by Tuck Beckstoffer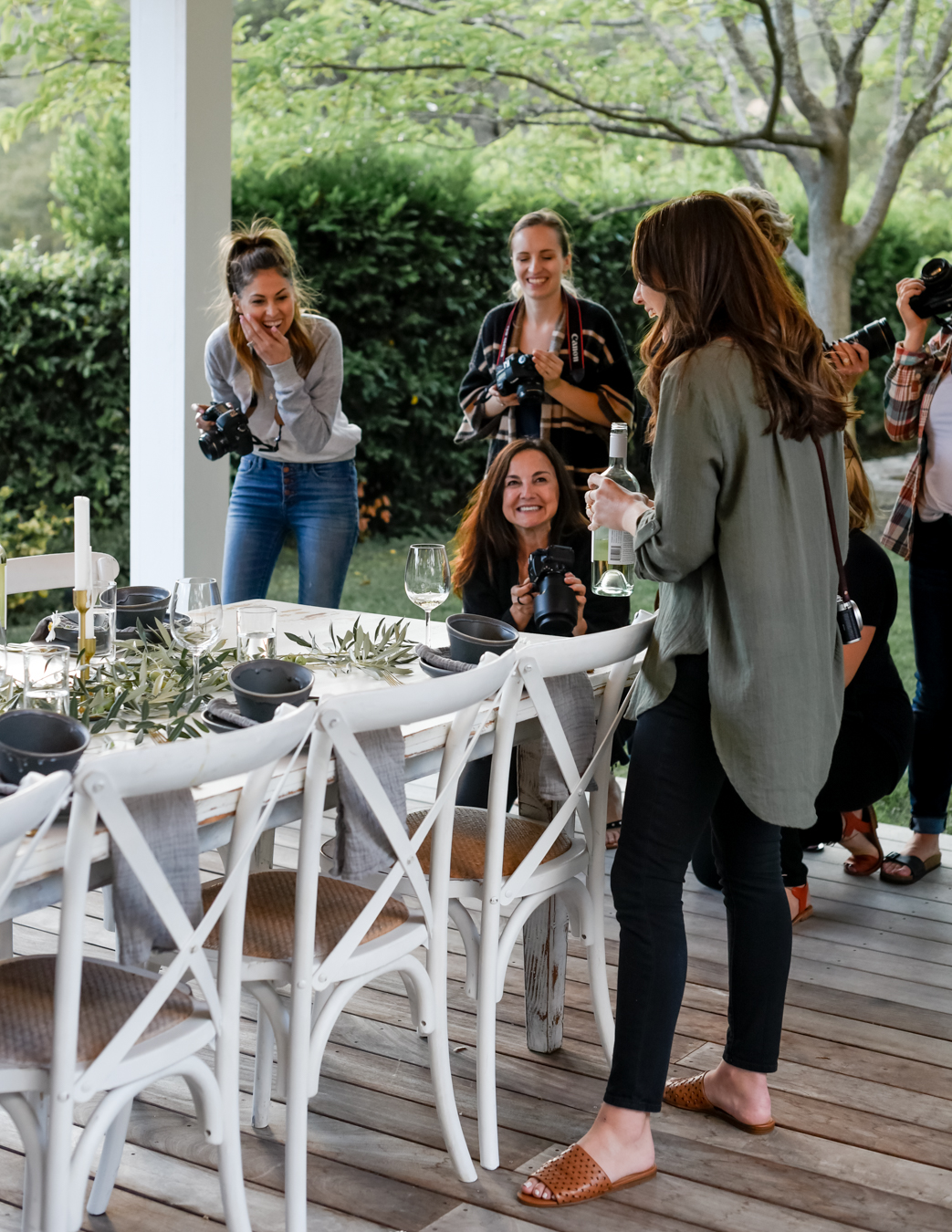 behind the scenes moment |  captured by attendee Sunny Frantz
dinner prep | captured by attendee Sunny Frantz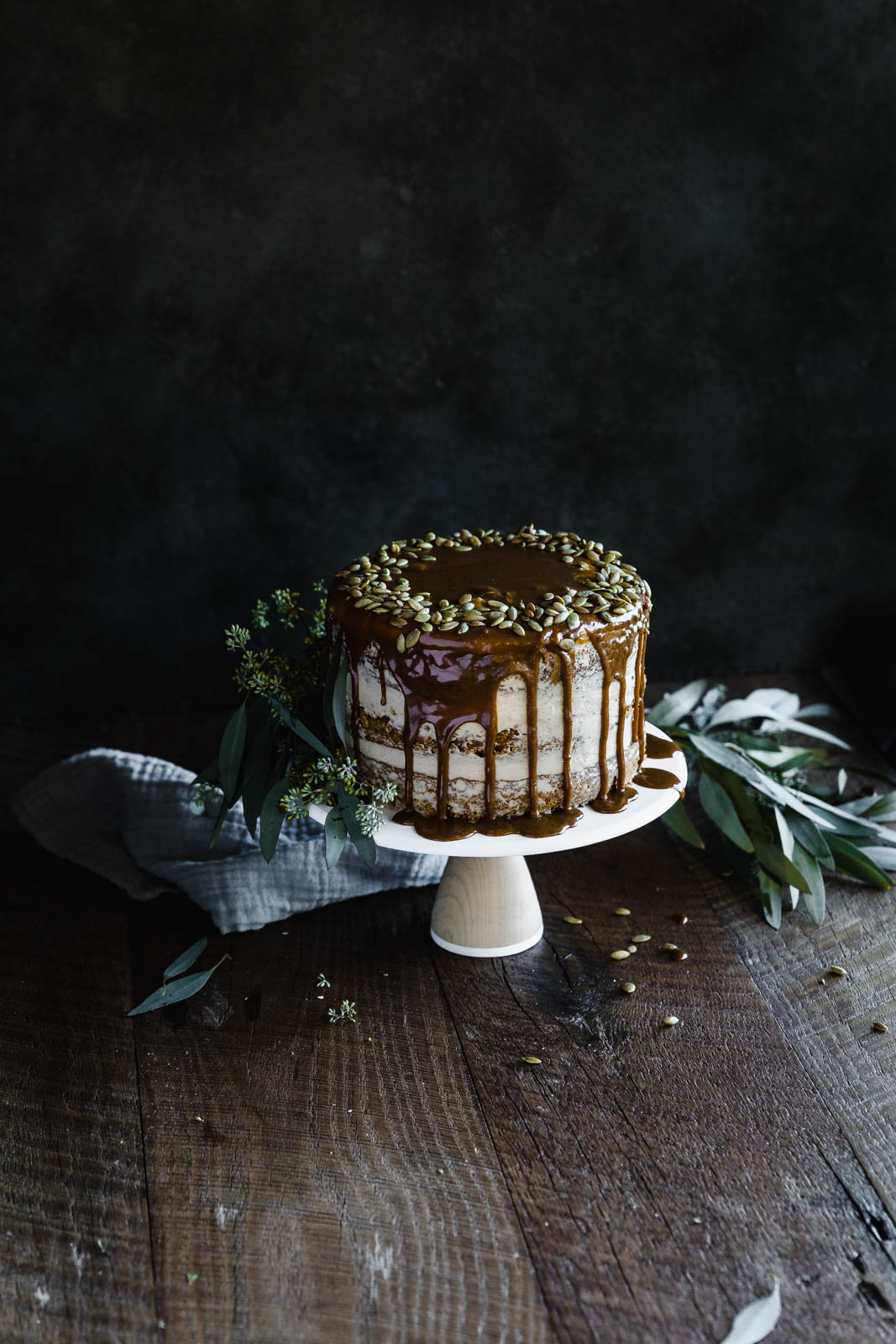 pumpkin carrot cake with caramel drizzle | baked, styled & shot by co-host Sarah Fennel of Broma Bakery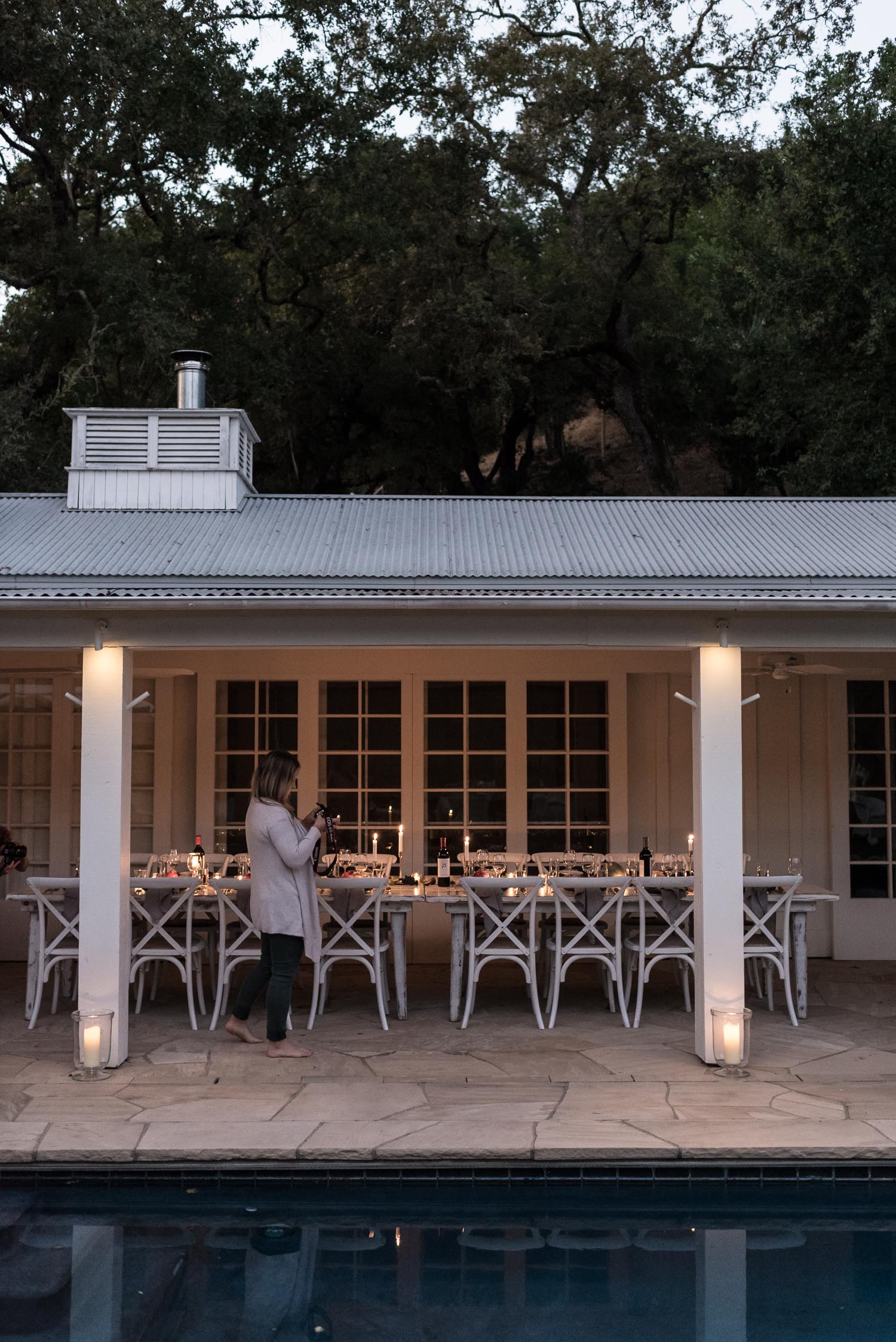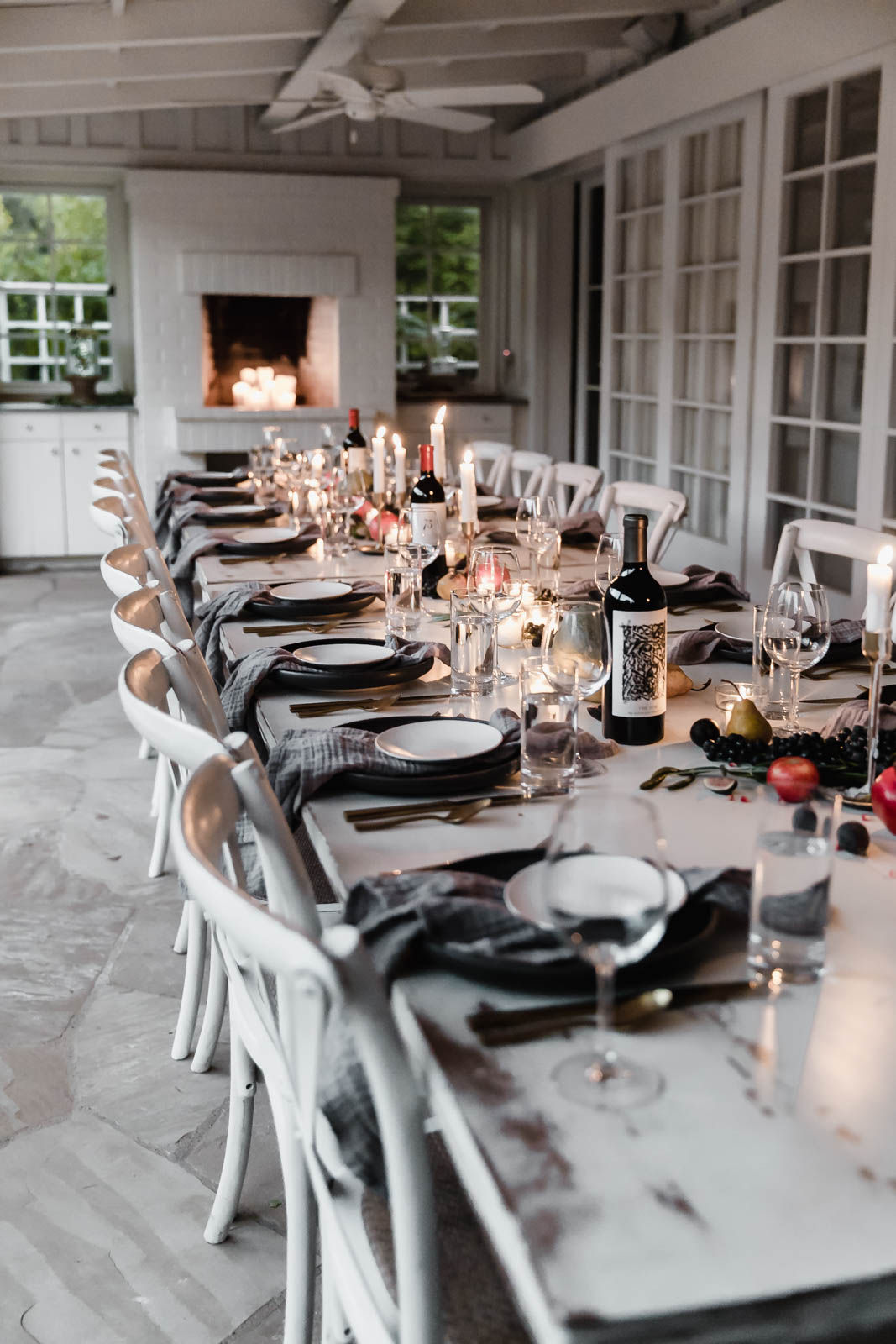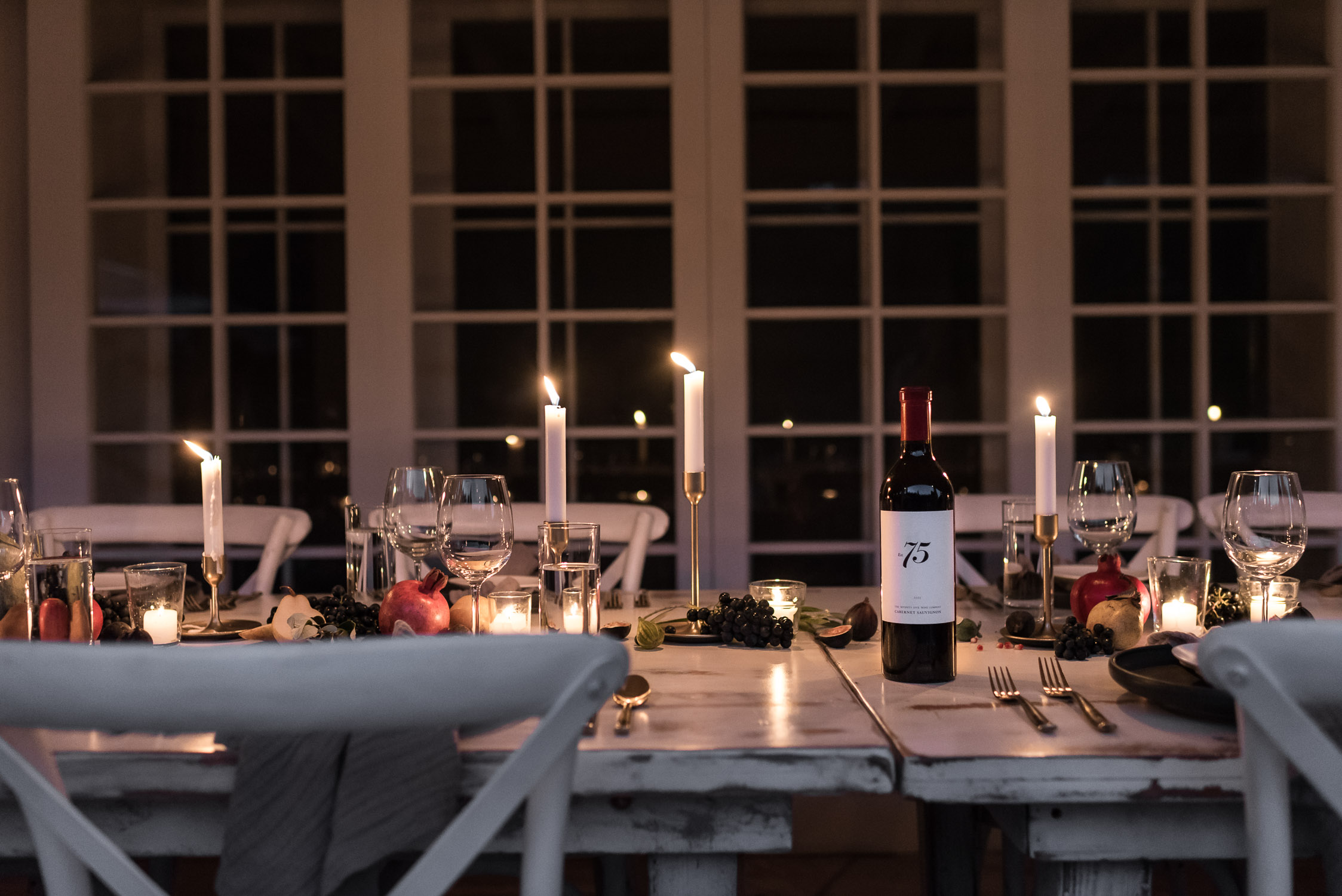 my favorite wine from the workshop – 75 wine company Cabernet Sauvignon by Tuck Beckstoffer
The last day of the workshop is always the hardest. Time is fleeting and each moment has a certain weight to it; you can feel the collective angst as each person balances not wanting to leave with the excitement to embark on their journey with their newfound skills, friends, and anticipation for what their future will hold after such a transforming experience. For me personally, there was a particular bittersweetness to this workshop. Knowing that this is one of the last workshops that we will host here in the U.S. made each moment that more precious to me. I am utterly privileged to have worked alongside such an amazing team of people that made this truly the best workshop yet – it would not have been possible without them and I am forever grateful for their support.
We were honored to work with some amazing brands & makers for this workshop:
Tuck Beckstoffer Wines – Hogwash Rosé & 75 Wine Company
Charlie Palmer's Harvest Table at the Harvest Inn – welcome dinner
Sur La Table – place settings & attendee gifts
Cloud Terre – ceramic dinnerware
J Marchini Farms – figs, kale, fennel, escarole
Facture Goods – ceramic plates & honey dippers
American Heirloom – cake stands
Willow & Burl – hand carved serving board
While I was writing this post, I got a phone call from one of our attendees, Morgan Daily – she informed me that our close friend Emma K. Morris, renowned Napa photographer and her family had to evacuate today. I also found out that Tuck & Boo Beckstoffer, our incredible wine partners, completely lost their ranch, and that Howard & Ann Backen, the owners of the home we hosted the workshop at, had to evacuate their home yesterday. Sharing these images from the workshop has an even deeper meaning now, in the midst of the horrific destruction and loss that the people of the wine country are experiencing. As I type these words and add each image to this post, my heart is down-trodden at the thought of how many lives will be impacted by this disaster. Our hearts are with all of those who have already lost so much and we pray that the destruction ends as soon as possible.
If you would like to know how you can help, Refinery 29 has a comprehensive list of resources 
---
If you are interested in attending future workshops, you can sign up for workshop notifications by emailing: bella [at] ful-filled [dot] com