Its that time of year when the seasons are merging at the farmers market. The last of summer produce is making its final show as the weather begins to cool. The peppers are particularly amazing this time of year…I am not sure if it is the fact that their season is almost over that makes them taste so sweet, but we are enjoying them to the fullest while they last. So when my friends at Food Literacy reached out to me to see if I could create a recipe inspired by peppers, which is their current vegetable of the month, and I am delighted to share this recipe for roasted red pepper sweet potato soup for this month's theme.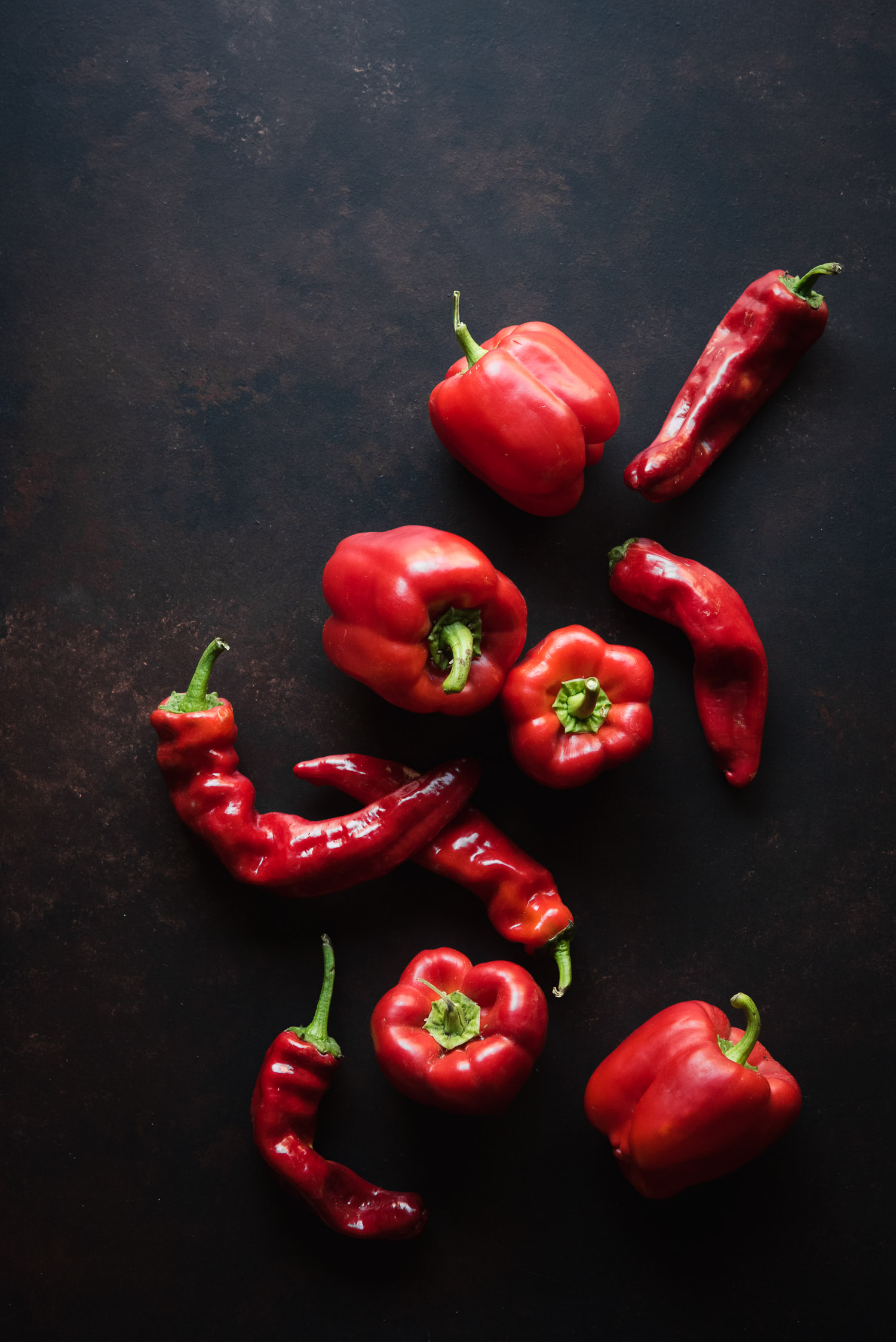 Food Literacy is a non-profit organization based in Sacramento, CA that strives to inspire kids to eat their vegetables. They teach low-income elementary children cooking and nutrition to improve our health, environment and economy. As many of you may be able to relate, peppers were one of those foods that I was afraid to eat as a child. I grew up with a pretty basic palate, but the children who get the privilege of being a part of Food Literacy, get the opportunity to be exposed to all manner of vegetables. For this reason, I wanted to create a recipe with peppers that would not only appeal to kids, but the whole family. Roasting peppers brings out their natural sweetness and concentrates their flavor in the best way. Combining them with sweet potatoes, onions, garlic and a few tomatoes means you have all the components for an incredible meal.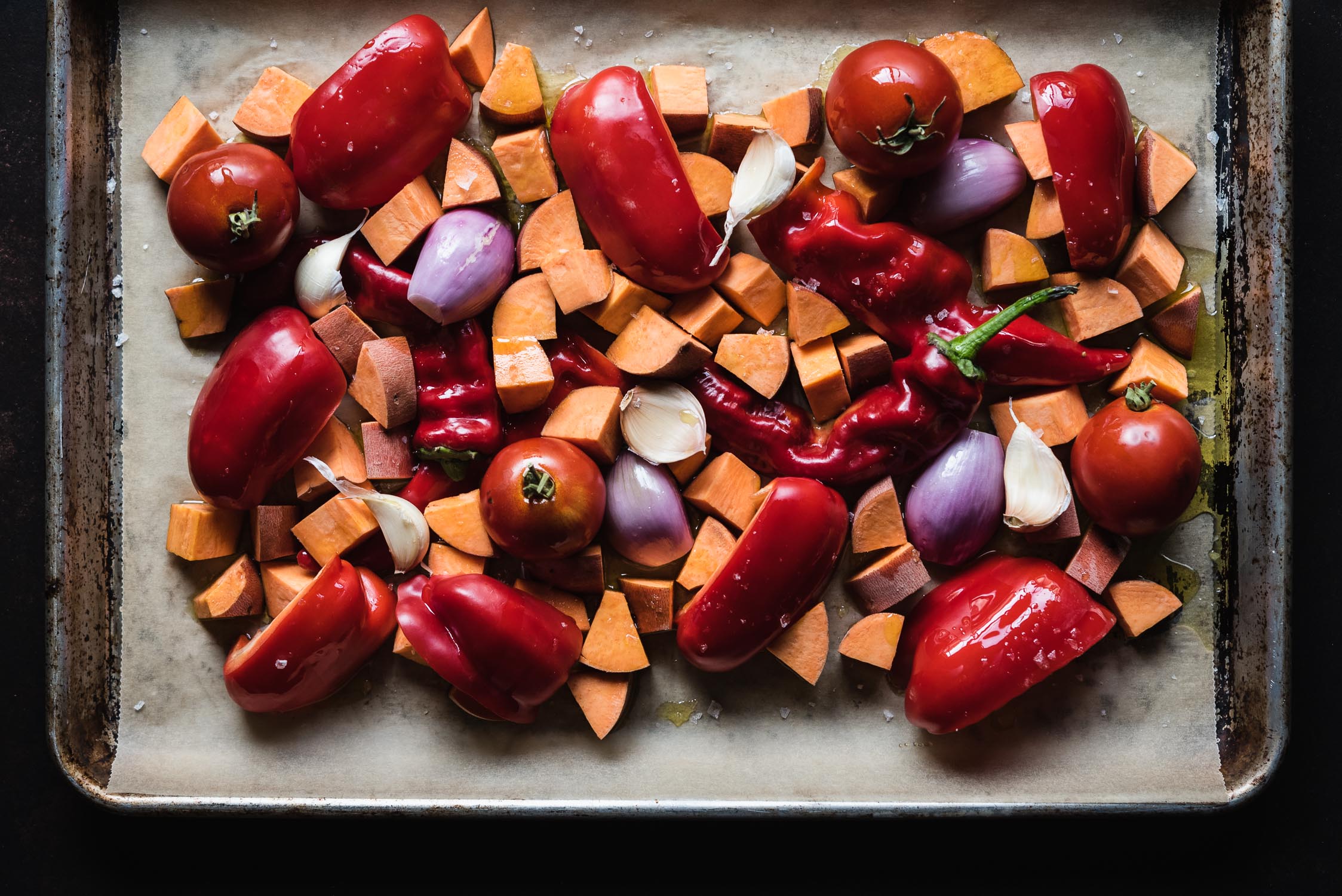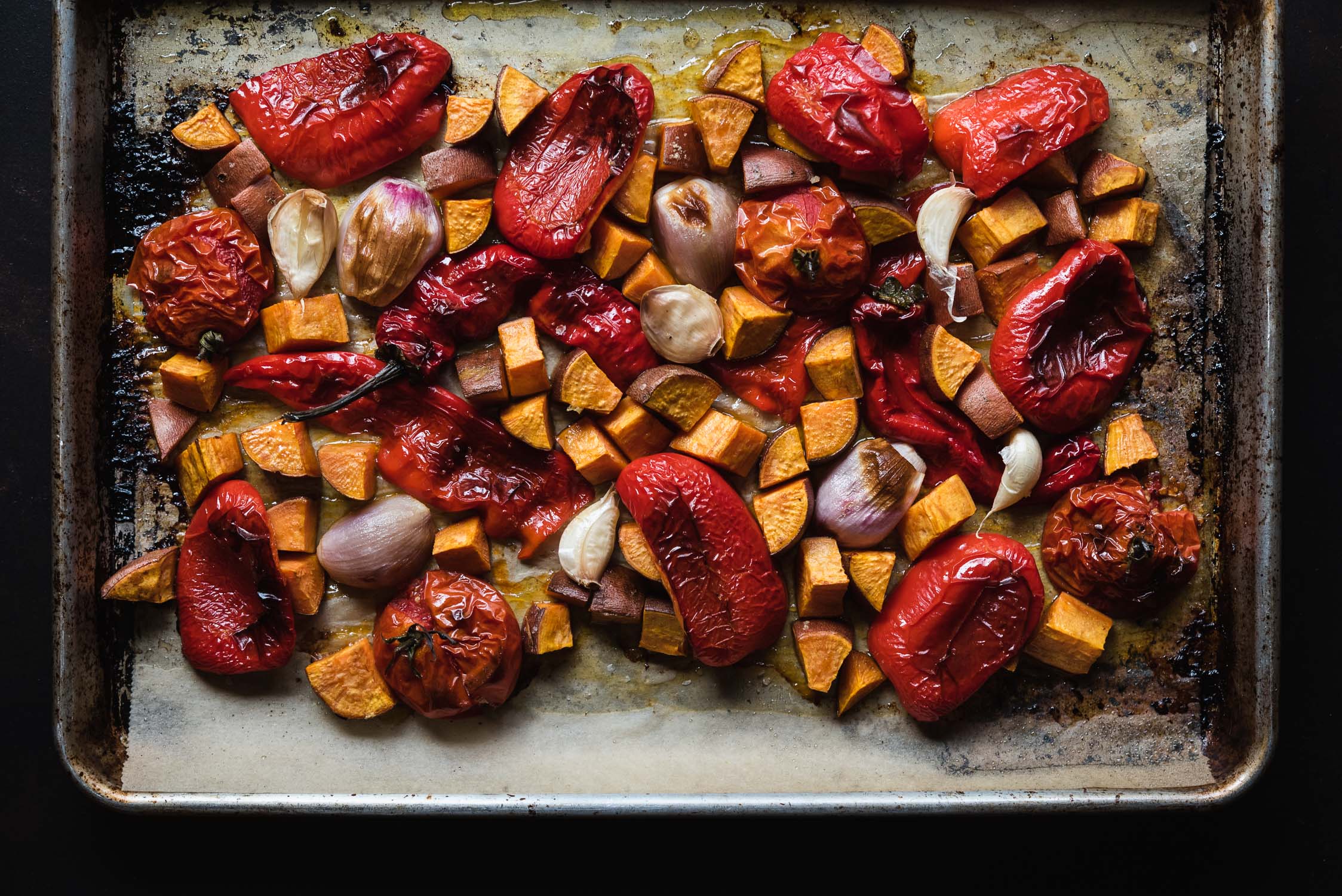 Once roasted, all of this goodness gets combined in a blender along with some vegetable stock and transforms into a smooth creamy soup, that is loaded with the freshest flavor. But we are not done there, don't be fooled by this soup's simplicity. It gets elevated to perfection with the addition of crispy grilled cheese croutons. We like to use sourdough bread with smoked gouda cheese for our croutons, but feel free to use whatever you have on hand.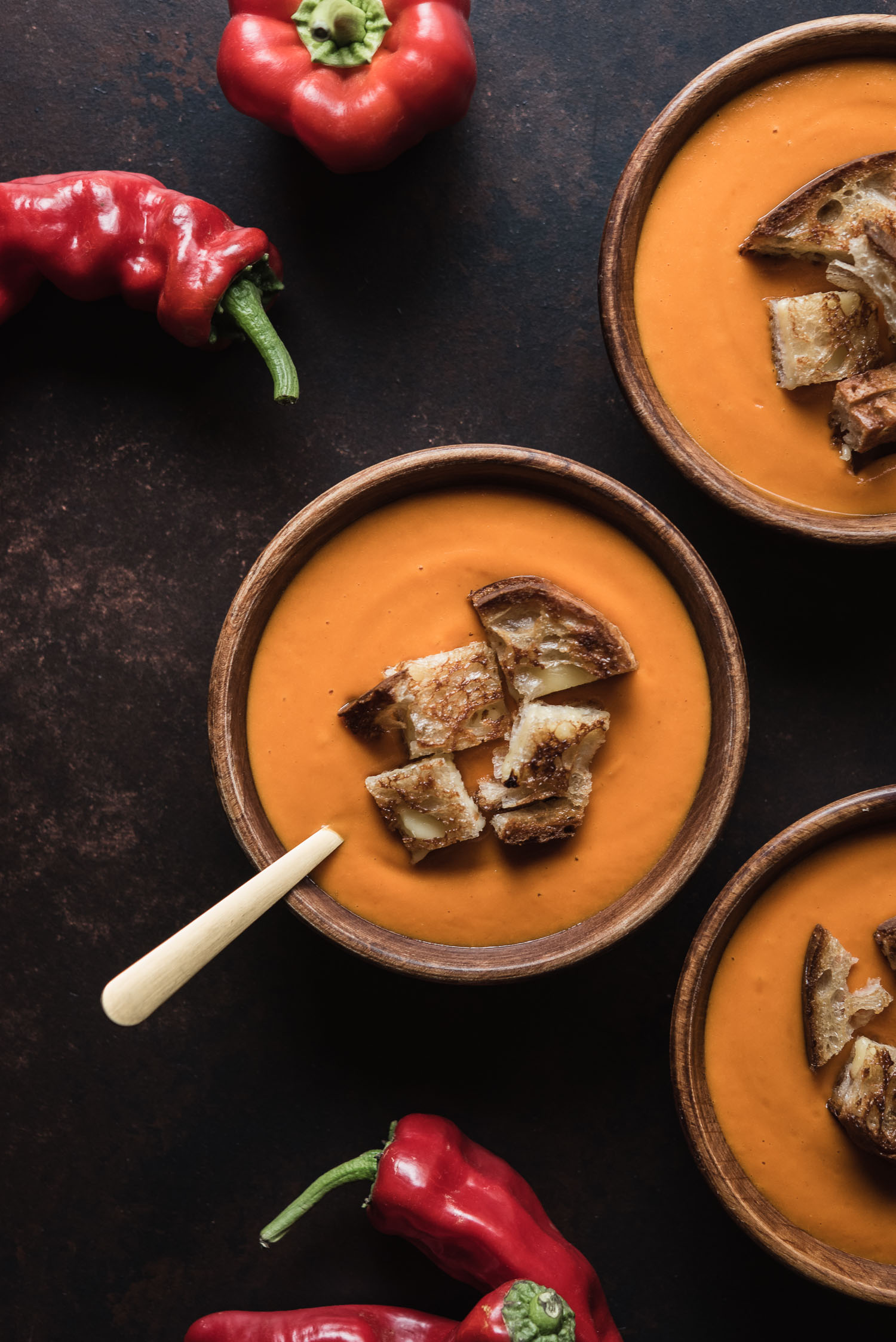 Fresh, simple, quick and delicious, this roasted red pepper sweet potato soup makes for an awesome lunch or light dinner. Served along with crispy grilled cheese croutons, this is a recipe that the whole family can fall in love with. You can get the recipe over at Food Literacy and learn more about all the work they are doing to help future generations grow up with a passion for healthy cooking and eating.