Out of all of the recipes I dream up for this blog – matcha recipes just may be the ones I get the most excited about. Matcha is a huge part of our life, not only because of the way it makes us feel, but we just can't get enough of its flavor. We start each day with a hot matcha latte and, especially recently, matcha desserts have become a regular occurrence in our kitchen. I have a constant flow of matcha inspired recipes brewing in my mind and I never lose excitement to bring another one of them to life. Enter these matcha glazed black sesame bundt cakes – I have been dreaming about creating these beauties for a long time and I couldn't be more eager to share them with all of you.
The original inspiration for this recipe was this mini swirl bundt cake pan. Ever since I first laid eyes on this shape of bundt cake I could not stop thinking about it. I am by no means a bakeware collector, and in fact, I really believe that less is more when it comes to how much cookware and bakeware we have in the kitchen. But this heritage mini bundt cake pan from Nordicware is the first bundt cake pan we have owned and we are totally mesmerized by how it can turn a simple cake batter into a total masterpiece.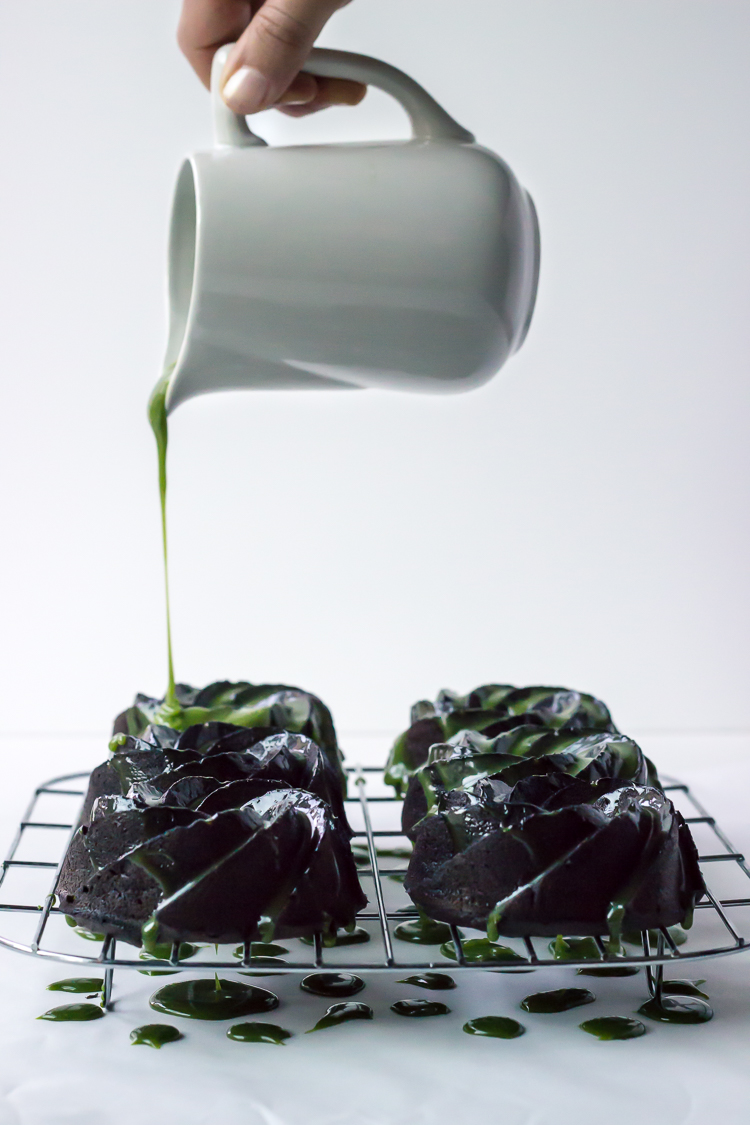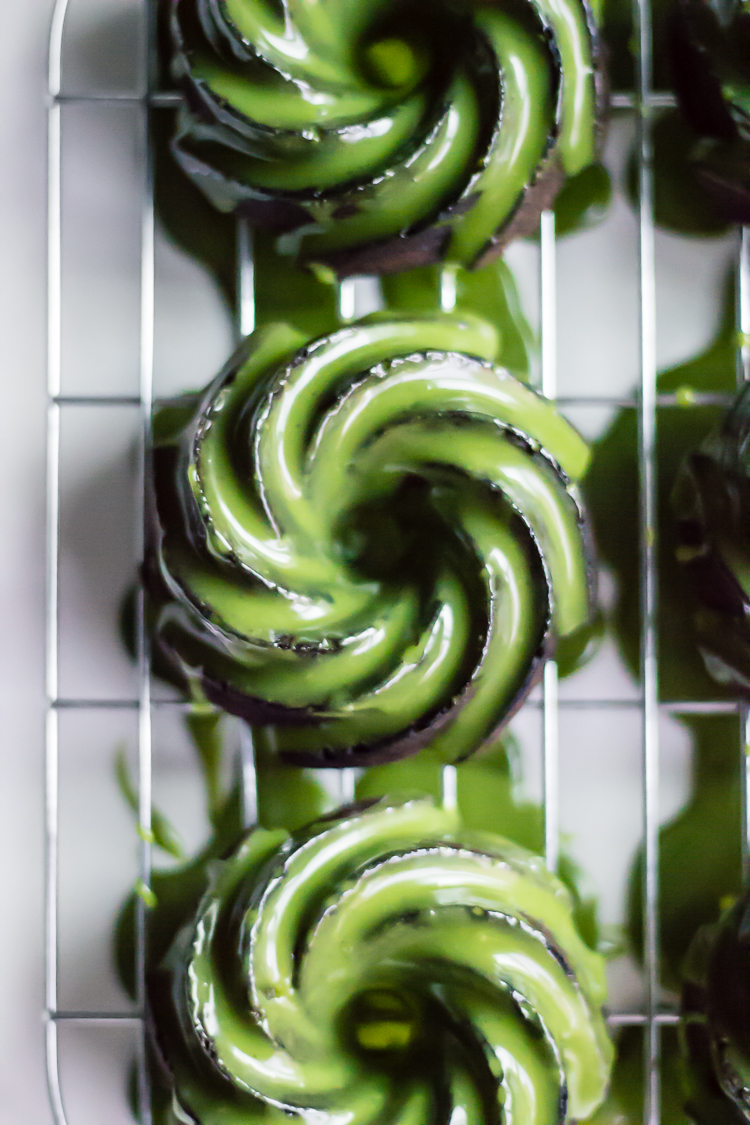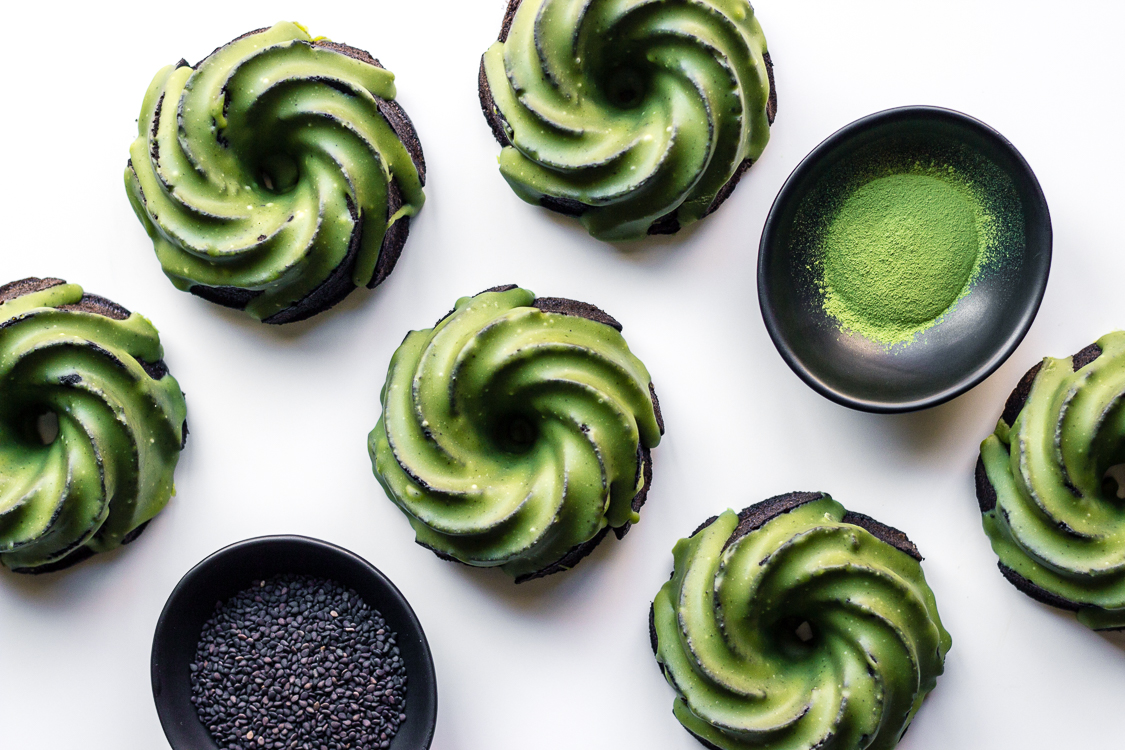 Black sesame, like matcha, is a flavor that we have absolutely fallen in love with. Black sesame seeds have a nutty flavor that is almost reminiscent of peanut butter, but they also have a slight bitterness similar to chocolate, that compliments matcha in all the right ways. The black sesame cake batter gets further enhanced with the addition of black cocoa powder. I envisioned these cakes being utterly black once baked and not only did the black cocoa powder deliver the color I was hoping for, but it added the perfect amount of chocolate essence into the cakes.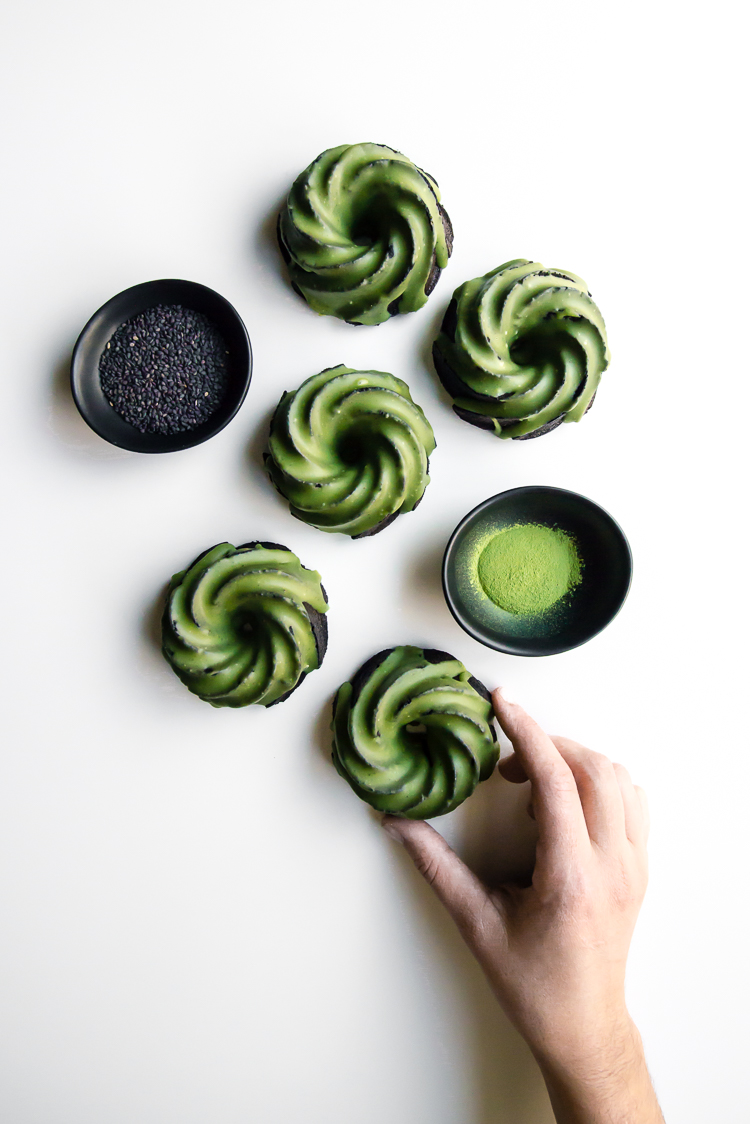 Once cool, the bundt cakes get covered in a simple matcha white chocolate glaze, creating a color and flavor combination that is not only stunning, but utterly delicious. Now, I understand that for you to create this recipe you may need to introduce new ingredients and a new baking pan to your kitchen, but I can tell you, these matcha glazed black sesame bundt cakes are worth the investment. And the return on that investment is you will be able to create these beautiful bundts whenever your heart desires.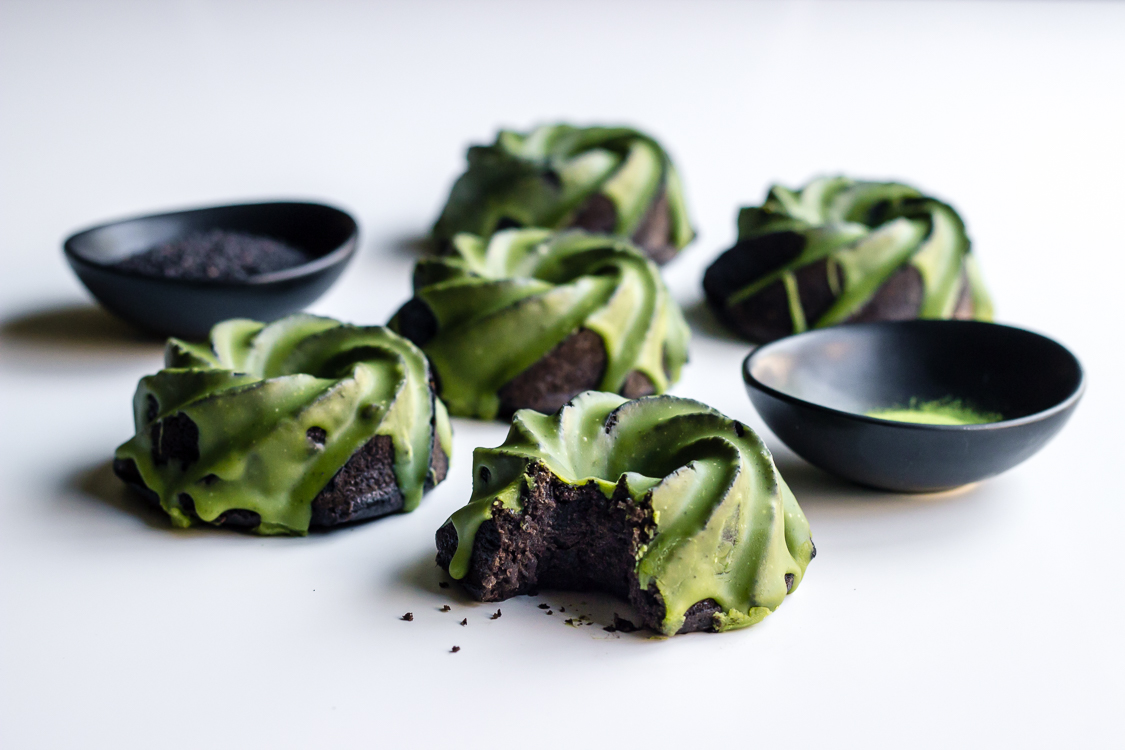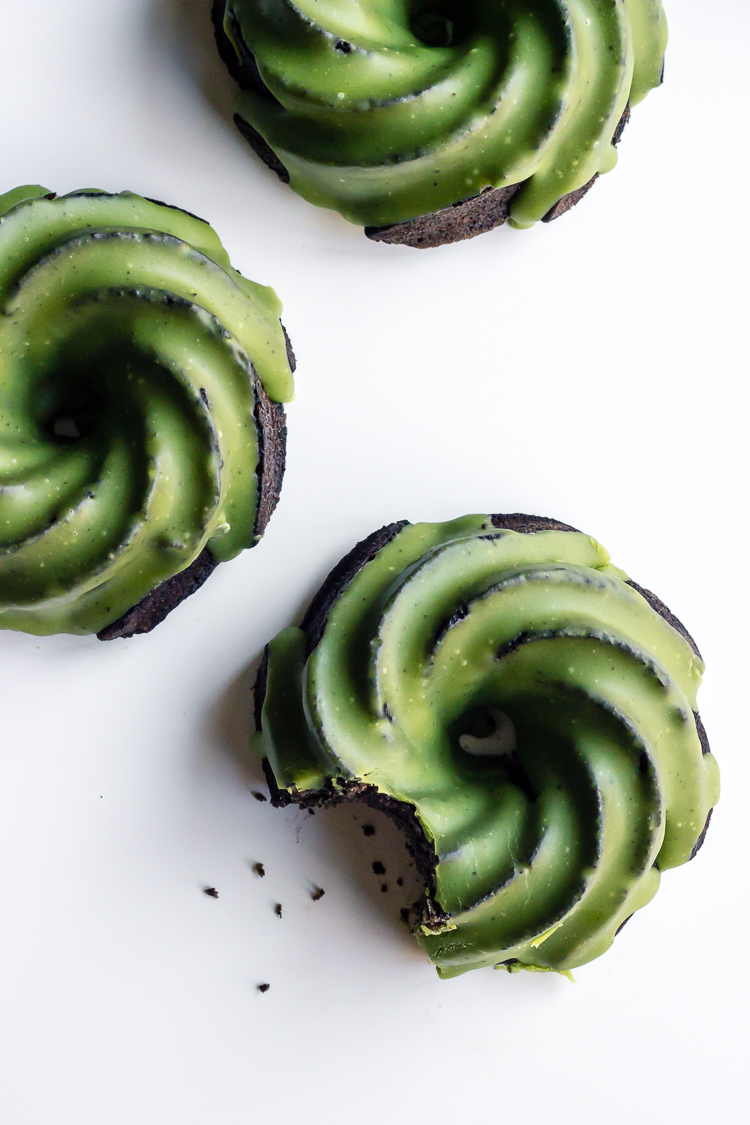 For a true green matcha glaze, we recommend and use high quality organic culinary matcha from Encha. It is by far our favorite matcha brand for quality, flavor, color and value (it is also available on Amazon Prime which makes it super convenient too)!
Print