Cold weather has finally arrived here in Northern California and that means lots and lots of baking will be taking place in our kitchen. Which also means that I finally get to bring to fruition all kinds of baked goodness that I have been dreaming up. And since this weekend is going to be cold and rainy, its the perfect opportunity to warm the house (and our bellies) with these matcha cheesecake brownies.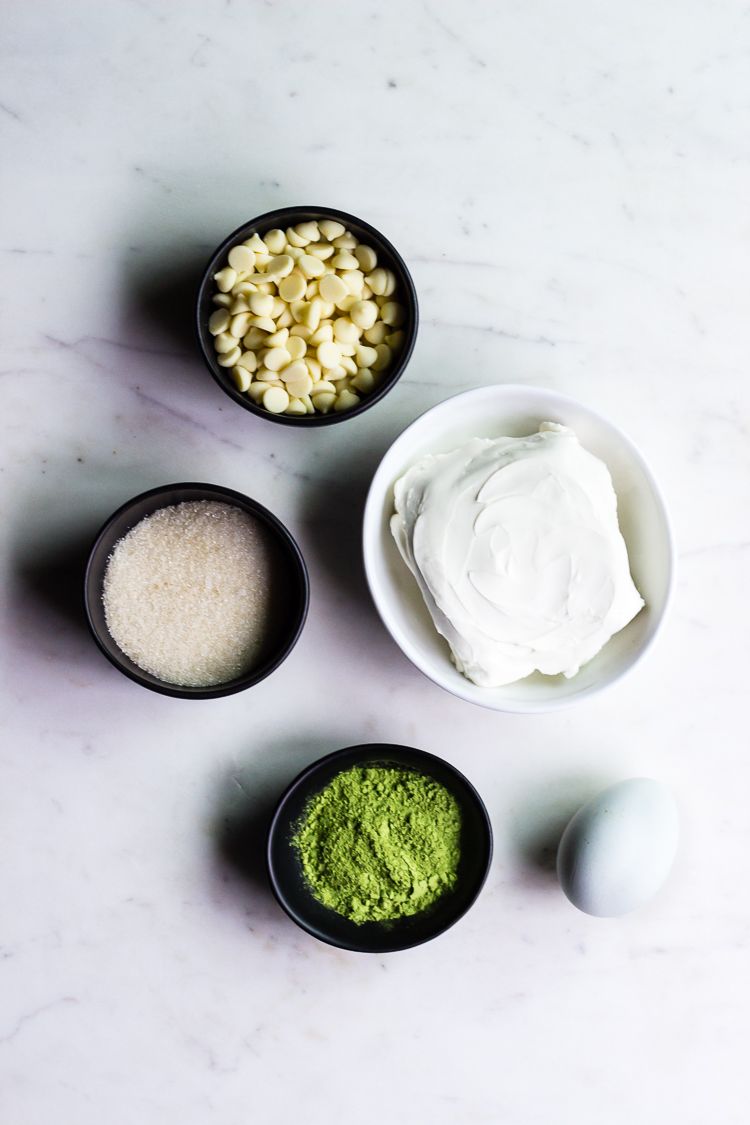 THE ORIGINAL MATCHA CHEESECAKE BROWNIES
Matcha is one of our very favorite flavors. Not only do we love drinking a matcha latte in the morning when we rise. But our matcha love continues to spread into more and more matcha inspired food creations in our kitchen. Matcha adds such a depth of flavor to baked goods. And in this case, an ideal contrast to the sweetness of chocolate brownies. Similar to adding salt to something sweet, matcha imparts a savory element that lends this dessert an intriguing nuance. It has been 5 years since I created this recipe. And while many other matcha cheesecake brownie recipes have since popped up on the internet…this my friends, is the original one.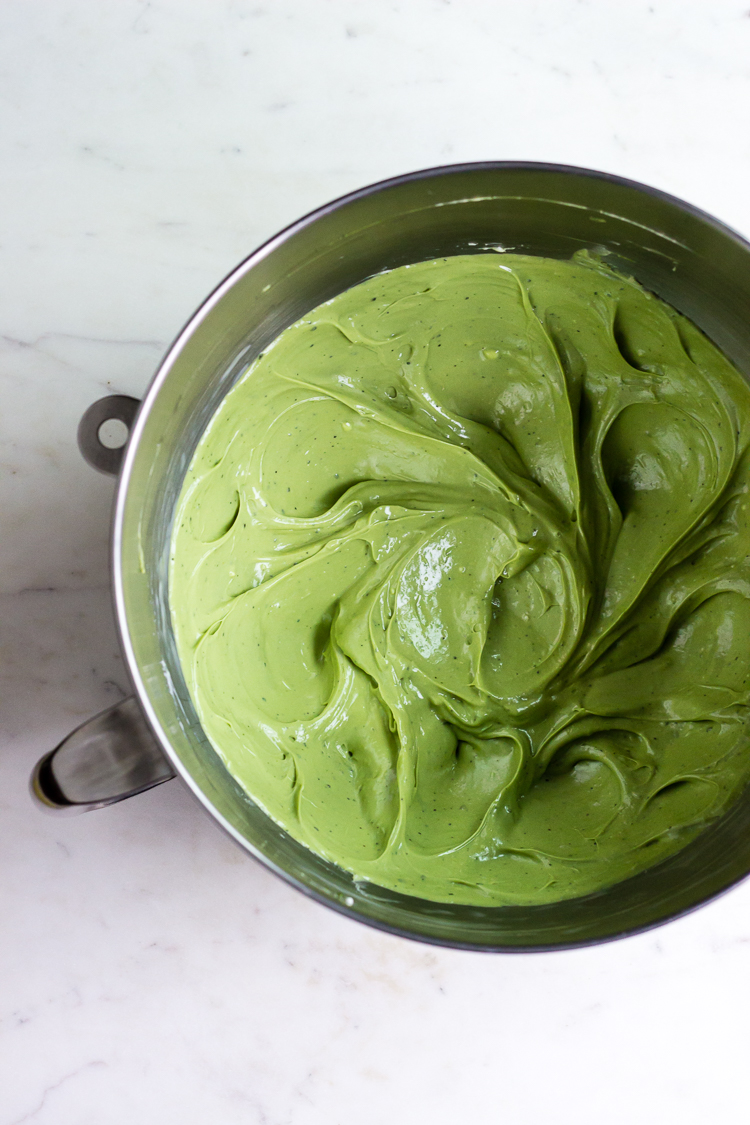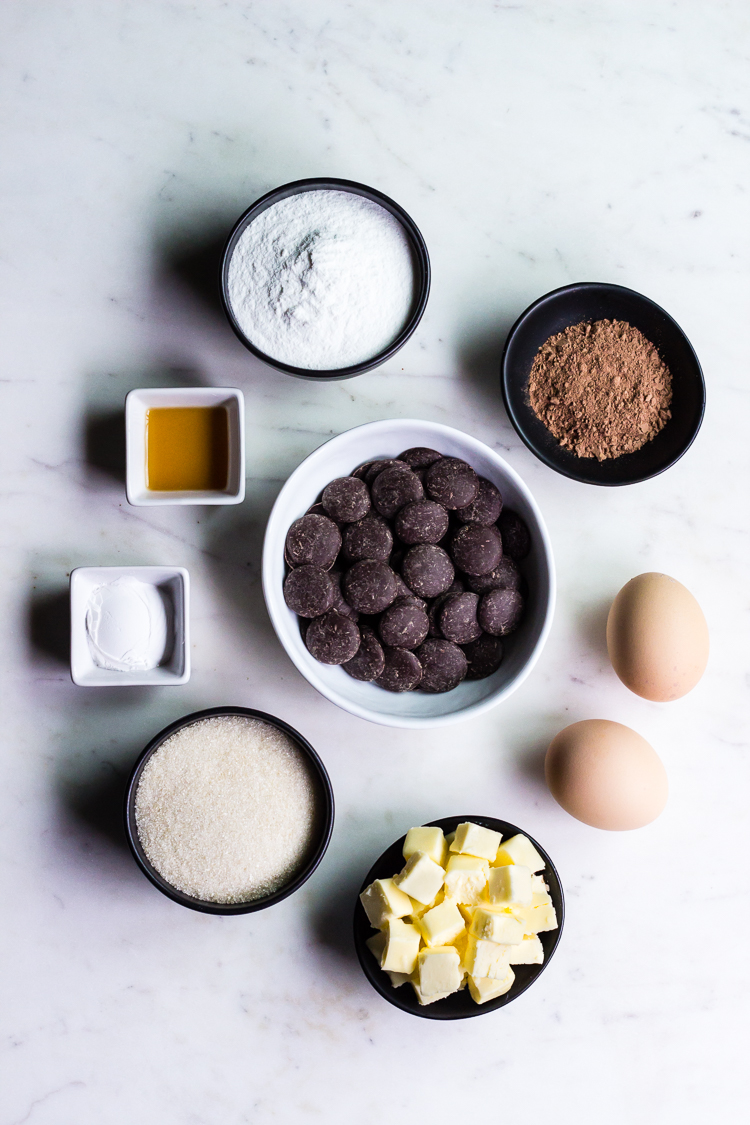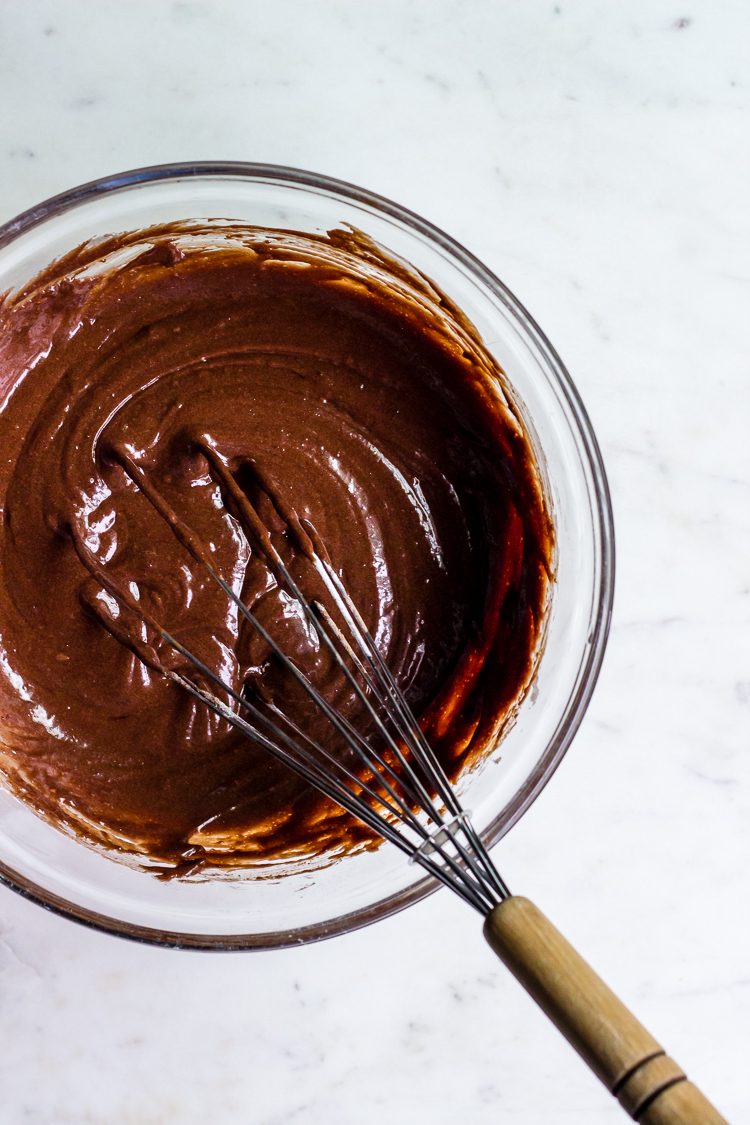 Brownie batter gets topped with matcha infused cheesecake. And then dollops of brownie batter get swirled into the matcha cheesecake layer. For an effect that gives these brownies their signature marbled look.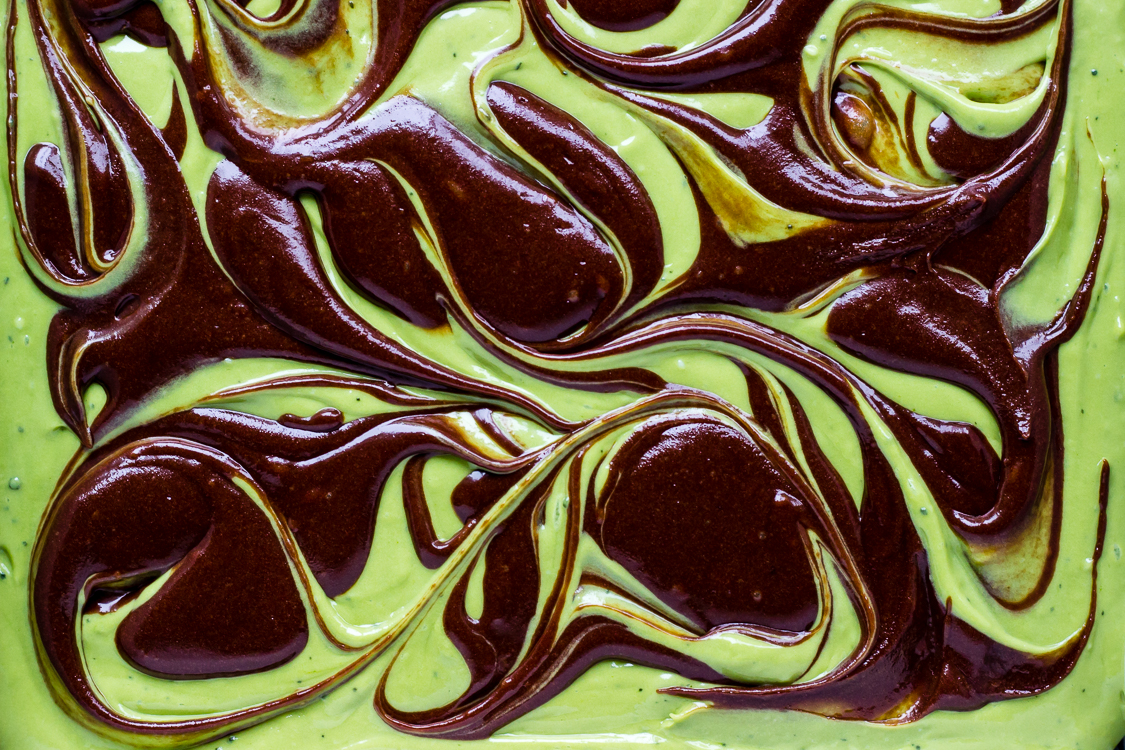 …I could stare at this all day…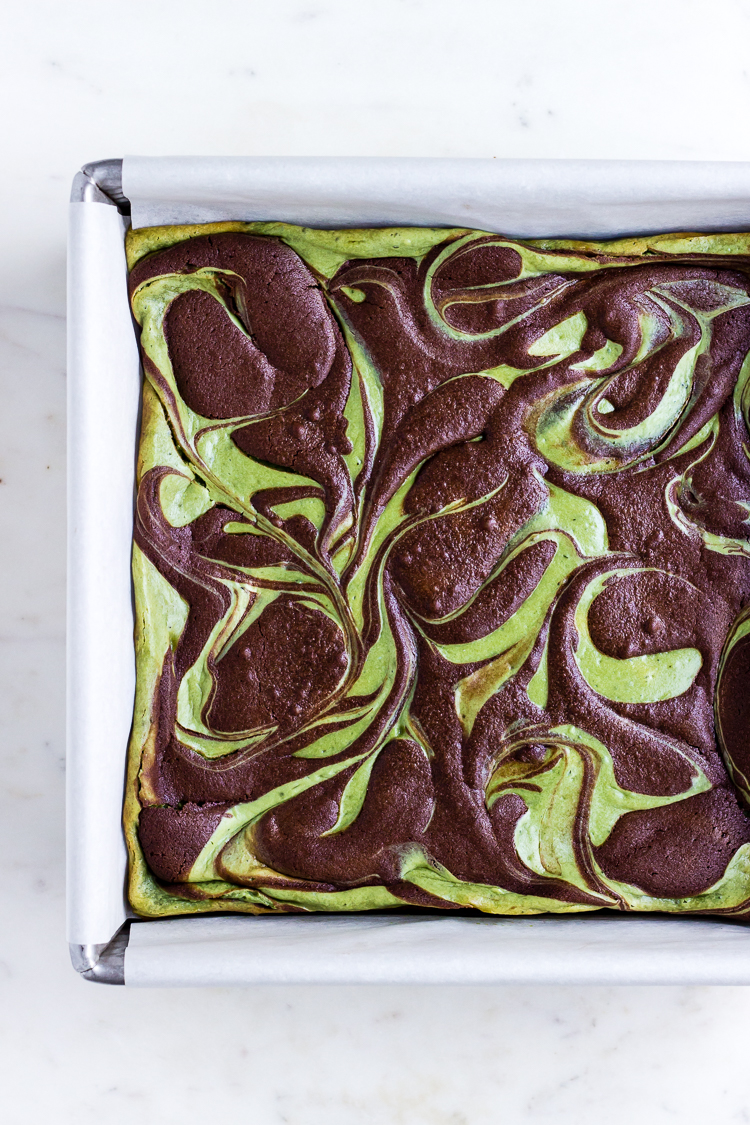 Warm out of the oven or cooled and then chilled in the refrigerator – either way you enjoy these matcha cheesecake brownies, they  are so much better than plain brownies, because what could be better than combining cheesecake with brownies anyway? Add some matcha to the mix and you have one incredible dessert.
The brownie base bakes up beautifully. The matcha cheesecake layer stays soft & tender. And the brownie batter swirl on top gets slightly crisp in just the right way. All together making these matcha cheesecake brownies a winning combination that you are sure to fall in love with.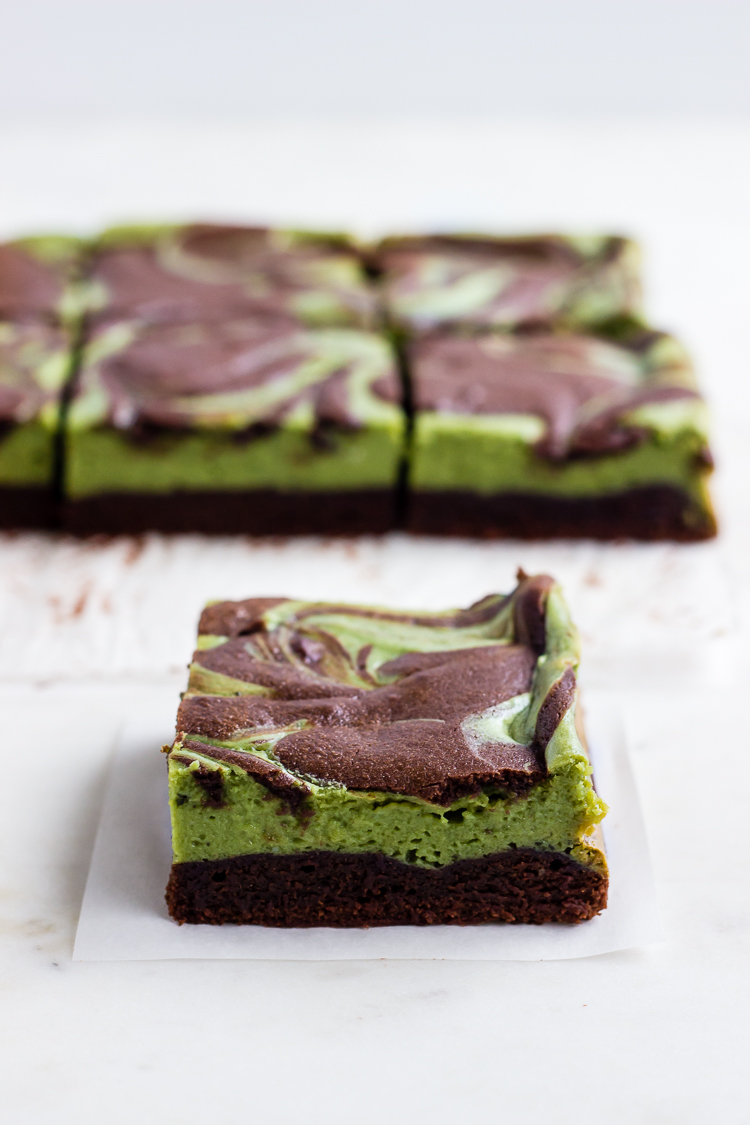 Print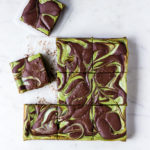 MATCHA CHEESECAKE BROWNIES
---
Author:

Total Time:

40

Yield:

12

1

x
FOR THE MATCHA CHEESECAKE:
1 cup cream cheese, room temperature
1/4 cup granulated sugar
1 tbsp matcha powder
2/3 cup white chocolate, melted
1 egg, room temperature
FOR THE BROWNIES
1/3 cup unsalted butter, diced
1 cup semi-sweet baking chocolate
1/2 cup granulated sugar
2 eggs, room temperature
1 tsp vanilla extract
1/2 cup sweet glutinous rice flour or all purpose flour
1 tbsp tapioca starch
1/4 tsp salt
---
Instructions
Preheat the oven to 350 degrees F (180 degrees C) and line an 8 by 8-inch square baking pan with parchment paper.
In the bowl of your stand mixer fitted with the paddle attachment, beat cream cheese (1 cup) and granulated sugar (1/4 cup) on medium speed until smooth, stopping to scrape the bowl with a spatula the bowl as needed.
Stop the mixer and sift the matcha powder (1 tbsp) into the cream cheese and beat until fluffy, a few minutes. Add in the white chocolate (2/3 cup) and egg (1), beat until mixture is well combined.
In a medium saucepan, melt unsalted butter (1/3 cup) over medium heat. Turn heat to low, add semi-sweet baking chocolate (1 cup) and stir until just melted. Remove from heat and whisk in the granulated sugar (1/2 cup).
Whisk in eggs (2), vanilla extract (1 tsp), sweet glutinous rice flour (1/2 cup), tapioca starch (1 tbsp), and salt (1/4 tsp), mix until well combined.
Portion about 3/4 of brownie batter into the prepared pan. Add the matcha cheesecake to the top of the brownie batter in an even layer.
Add the remaining 1/4 of the brownie batter to the top of the matcha cheesecake layer in tablespoon dollops. Use the tip of a paring knife to swirl the brownie batter and matcha cheesecake into a marbled pattern.
Bake the brownies on the center rack for 30 minutes. Let the brownies cool completely in the pan. Lift the brownies out of the pan by the parchment paper. Slice into 9 or 16 squares, depending on how large you want your slices.
Prep Time:

10

Cook Time:

30