This recipe was born out of a dream. It all started with a plead by Food52 contributor Sarah Jampel in her article about dutch crunch. She requested for someone to create chocolate bread with a matcha dutch crunch crackle and that request got my wheels turning. I began to picture what this kind of loaf would actually look like. Understanding that a matcha dutch crunch topping would brown and diminish its vibrant green color, I then pictured a matcha bread with a chocolate dutch crunch topping instead. In my minds eye, I could envision this combo having an uncanny resemblance to a turtle. I got to developing the recipe and late that night I dreamt of shaping this matcha bread into little turtle rolls with a chocolate dutch crunch topping for their shell. I woke up Monday morning, May 23rd, to find out through Instagram that it just so happened to be World Turtle Day. Destiny had dawned – these little matcha milk bread turtles were meant to be and nothing was going to stop me from bringing them to life in time for them to be celebrated and make their world debut on #worldturtleday!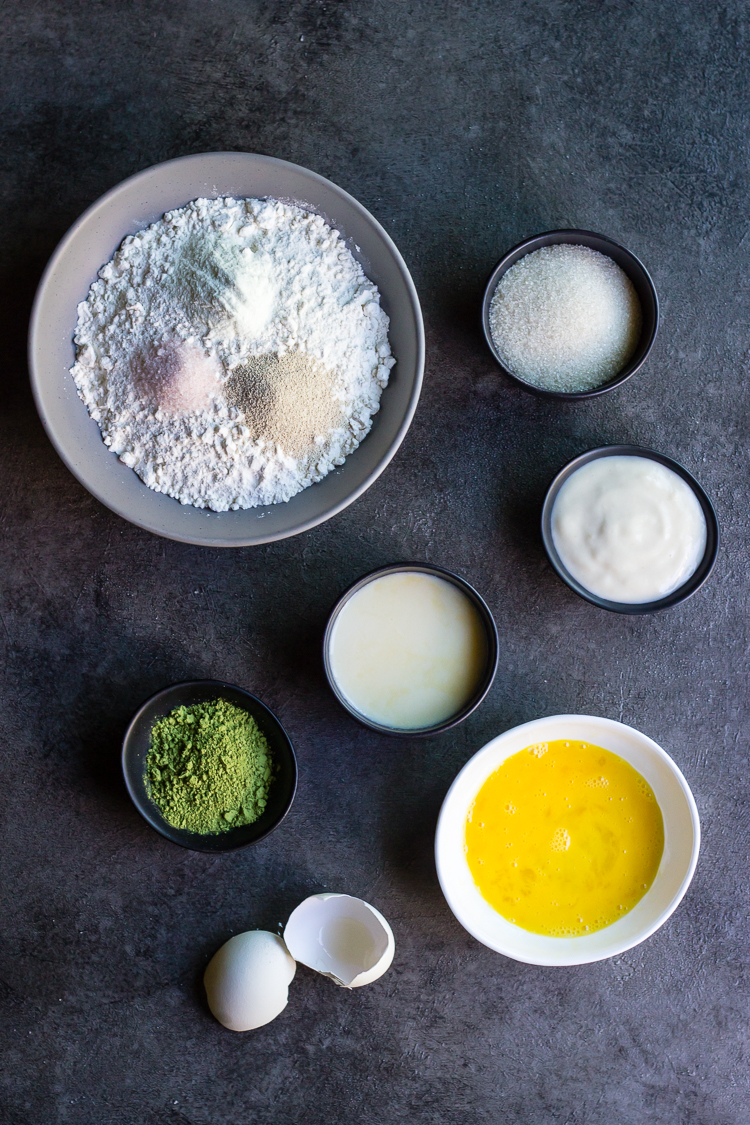 I have always been a huge dutch crunch fan. I went to high school down the street from a bakery that was infamous for its dutch crunch rolls (sadly the owners of this bakery have since retired & closed their doors). Many of my meager high school student lunches consisted of one of those famous dutch crunch rolls with a little pack of cream cheese. Considering my history with dutch crunch, I felt qualified to take on the challenge that Sarah Jampel had put out into the inter-webs. It was as if this matcha/chocolate dutch crunch torch had been placed directly in my hand and it was now my duty to bring her crazy request to life.
Adding matcha to milk bread dough and cocoa powder to the dutch crunch topping was not the simple answer to this creation, because both matcha and cocoa are naturally bitter and need good amounts of sweetener to counter their bitterness. Not to mention, it would not be good enough for these matcha milk bread turtles to only be seriously cute, they had to be seriously delicious!
The answer to making these rolls taste as good as they looked was white chocolate. Adding a filling of finely chopped white chocolate to the matcha milk bread turtles made all the difference that elevated these sweet rolls to greatness. After all, these rolls had to be something that the whole family could fall in love with. What kid wouldn't want to enjoy one of these cute little turtles?! I'm 31 and I cannot get over how adorable they are!
A kitchen scale is key to this recipe, so I have included the ingredients in weighed measurements where it matters most. The scale especially comes in handy when it comes time to shape the turtles – ensuring all of your turtles are the same size will mean they cook evenly.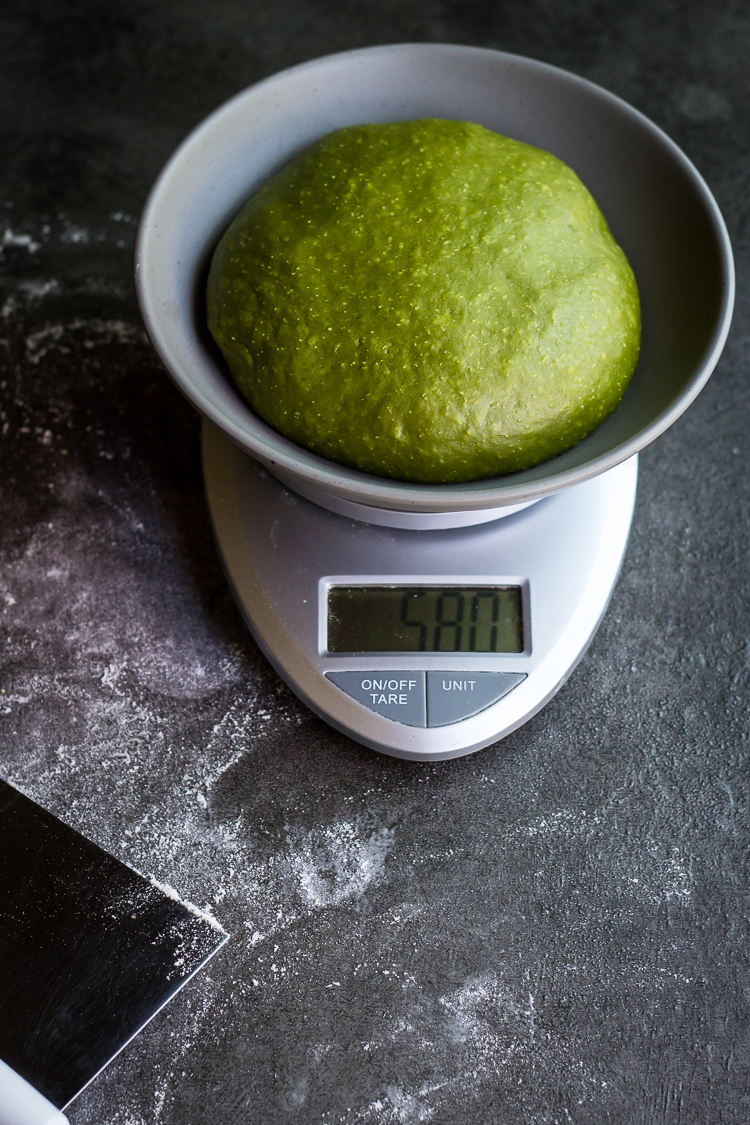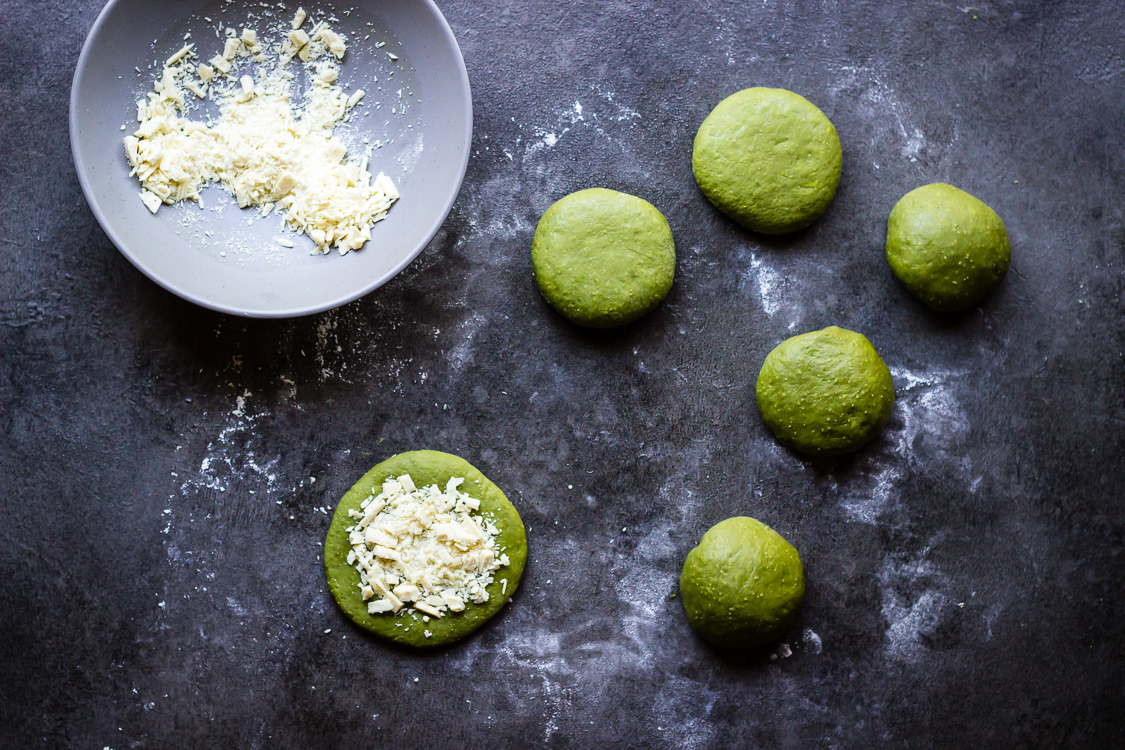 Shaping them into turtles was my absolute favorite part, I couldn't help but think back to my childhood days of playing with play dough – and it felt good to feel like a kid again. That brings me to a good point – I believe one of the keys to success in the kitchen is having fun and when you're having a good time, cooking does not feel like a chore, its a joy.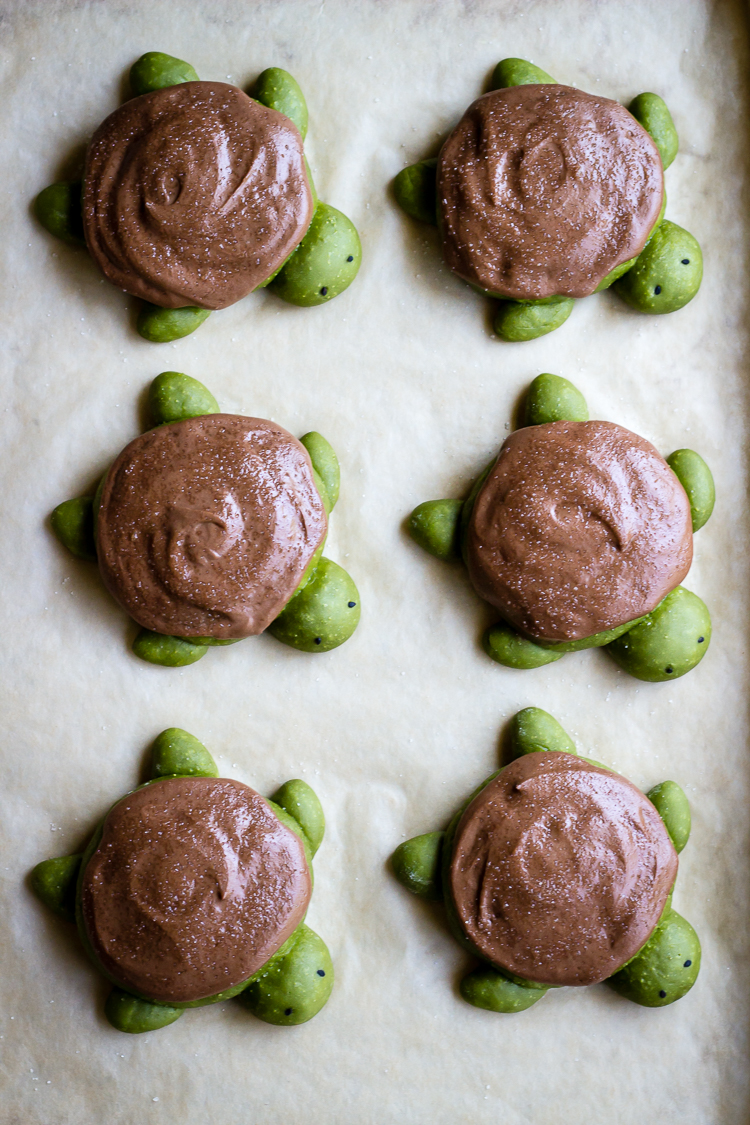 I think this is one of the happiest recipes I have ever developed. I mean, look at these turtles, you just can't help but smile! They are kind of like puppies and babies, its difficult to be anything but happy around them. The added bonus here is that these matcha milk bread turtles are really delicious! If for nothing else but to make someone smile, you should have your hand at making them, even if that someone is you :)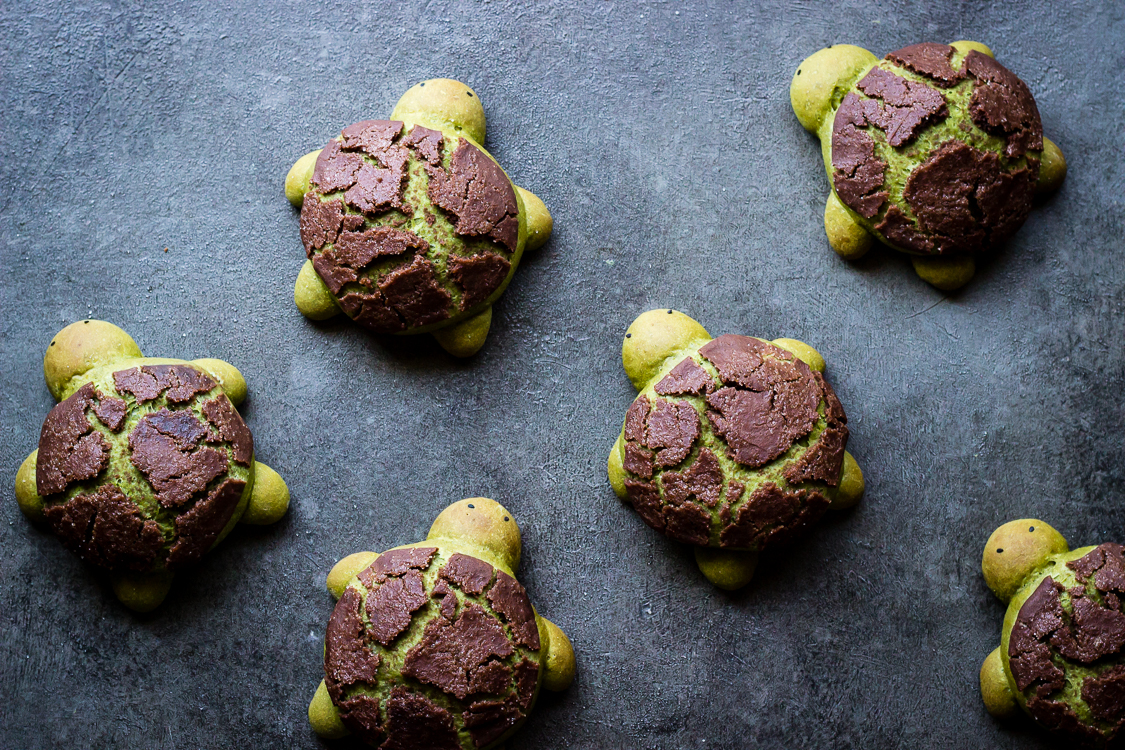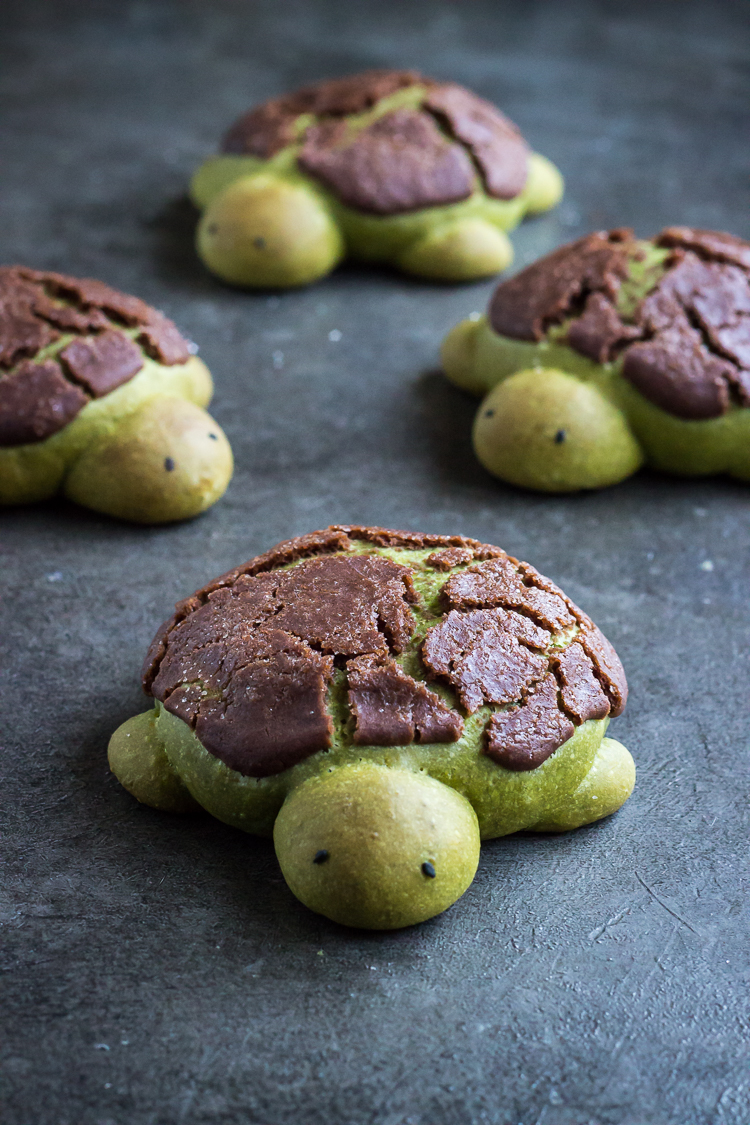 To achieve the truly green turtles, we use organic culinary grade matcha from Encha. We have found this to be the highest of quality with the best flavor, color and value on the market (it is also available on Amazon Prime, which makes it super convenient too!)
Print