Jump to recipe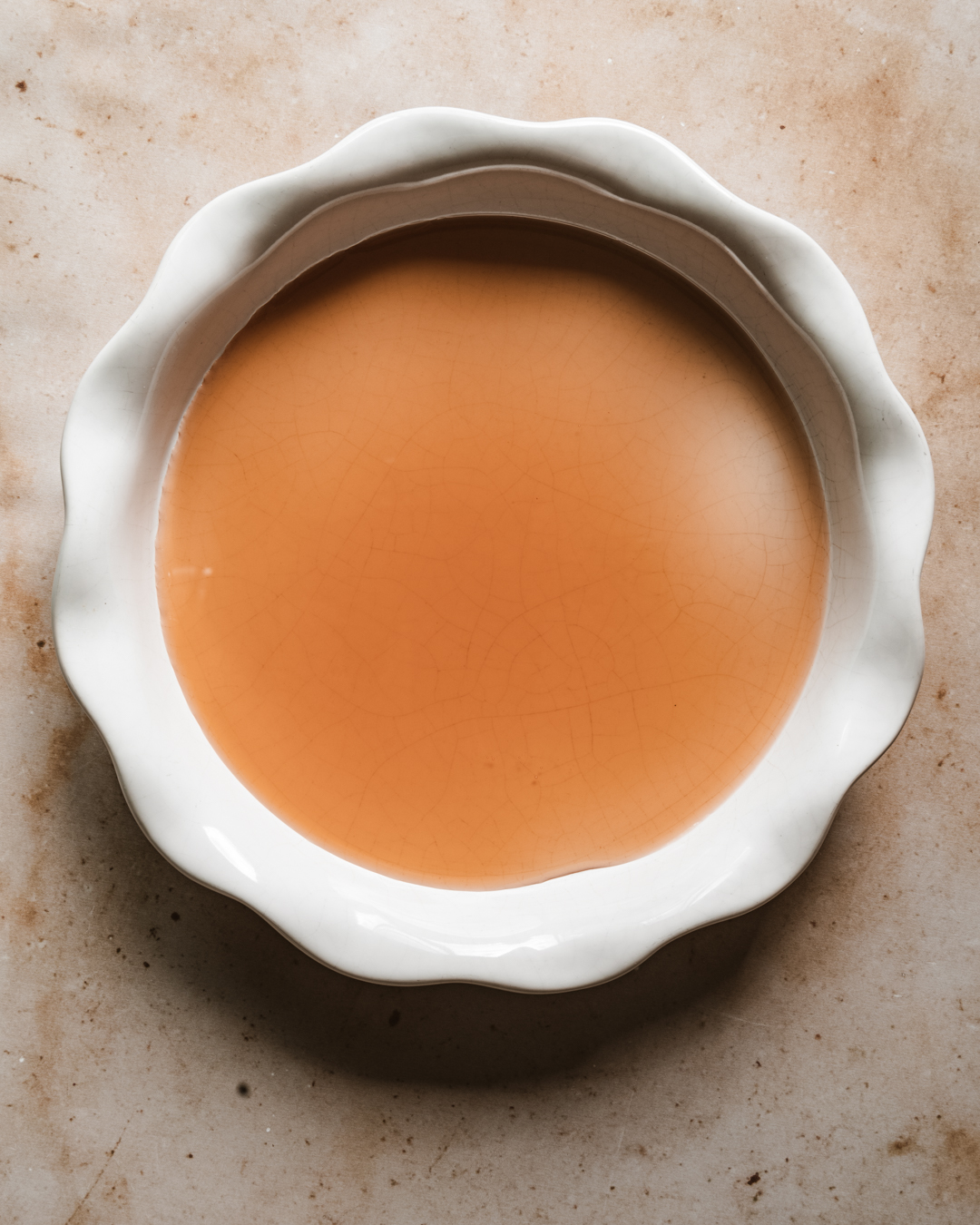 QUINCE: THE QUEEN OF FALL FRUITS
An ancient fruit that is believed to originate from Iran, Turkey, Greece & the Crimean Peninsula; quince are in the rose family, just like apples and pears. The fruit however, is much different to an apple or pear. Quince have a strong aroma when raw, but are typically astringent, firm, and unpalatable. But their flesh turns a gorgeous rosy orange color with an incredible, melt in your mouth texture when poached.
Once you have a batch of poached quince (here's our recipe for honey poached quince), you're just a few steps away from a stunning tarte tatin. A bit of the reserved poaching liquid gets added to your baking dish. Followed by slices of poached quince and finally a round of puff pastry. Baked until the puff pastry is perfectly golden, the dish gets inverted to reveal a glorious sight. Poached quinces atop a buttery and flaky foundation of puff pastry, also known as a tarte tatin. And while tarte tatin is traditionally made with apples, this quince version has completely stolen our hearts.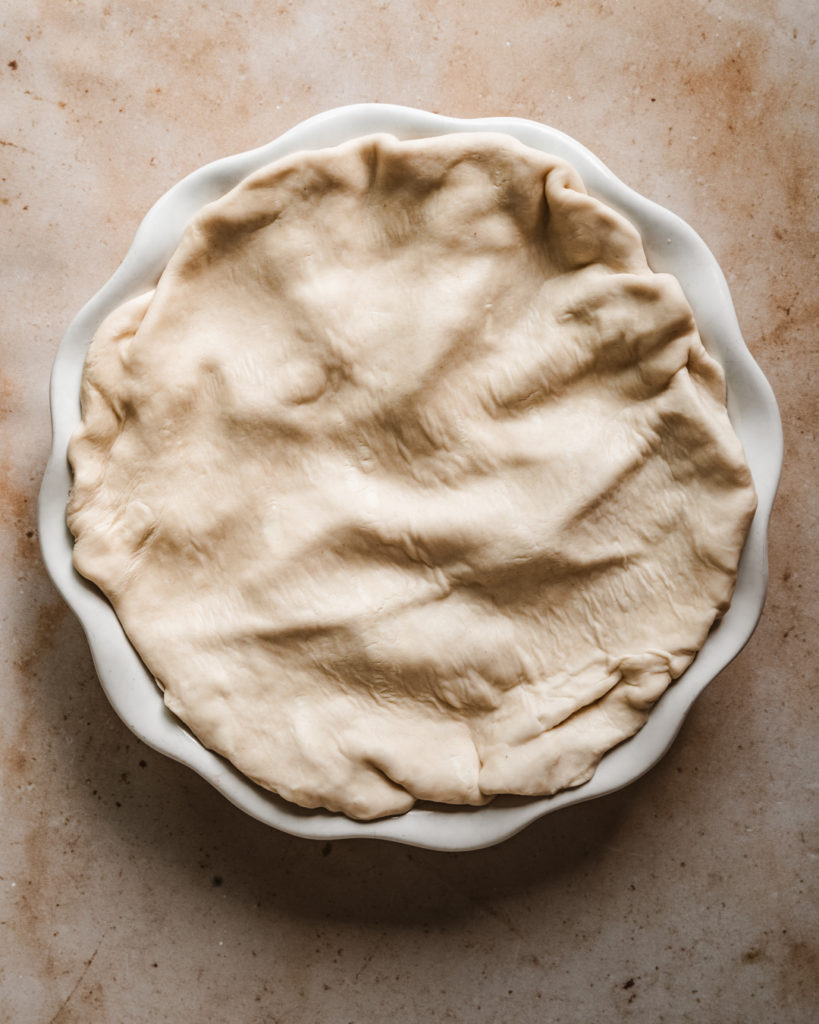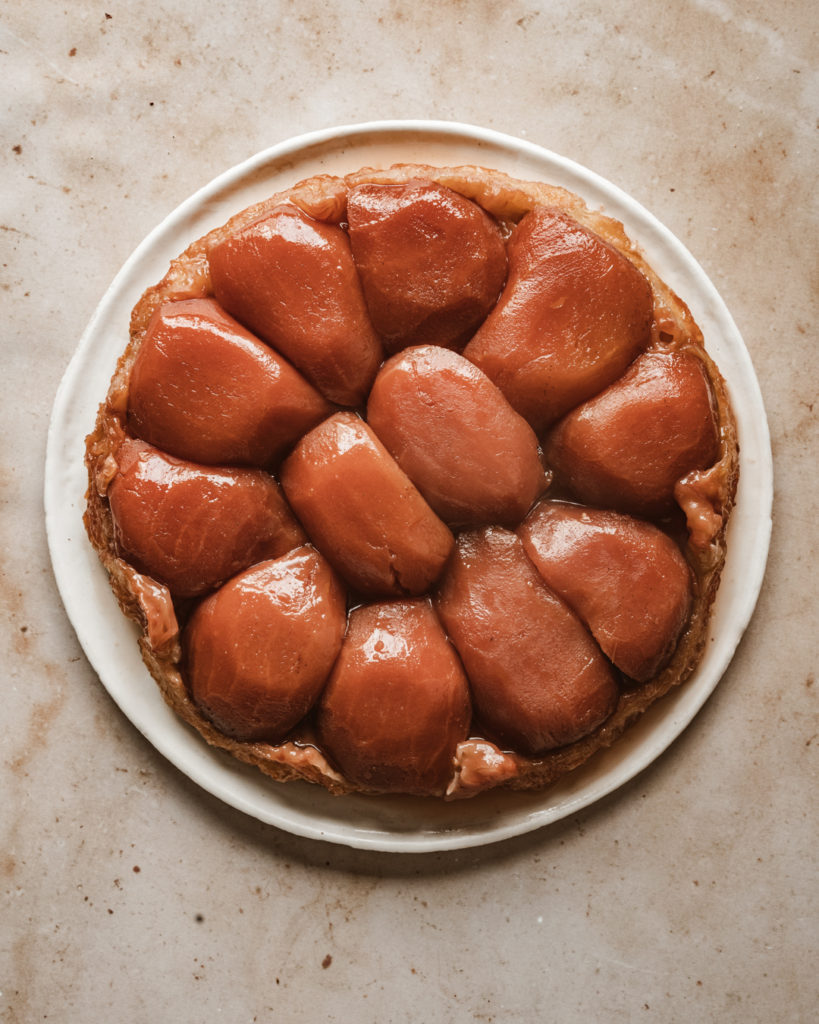 QUINCE TARTE TATIN: THE QUEEN OF FALL DESSERTS
A show-stopping dessert like this does not need much embellishment. A dollop of cardamom infused crème fraîche and a sprinkle of crushed pistachios are just the right touch. When served still warm, the cardamom crème fraîche melts ever so slowly into the tart. Adding a touch of creamy richness. And the crushed pistachios perfectly compliment the crisp edges of the puff pastry. Once you experience the pleasure of a quince tarte tatin, we believe you too will declare quince the queen of fall fruit.