Dakos, pronounced (DAH-kos), is the quintessential Greek meal.  Comprised of paximadia (Cretan barley rusks) drizzled with olive oil and topped with a juicy pile of diced ripe tomato, a generous sprinkle of feta & finished off with oregano- dakos is a meal that we can easily eat every day.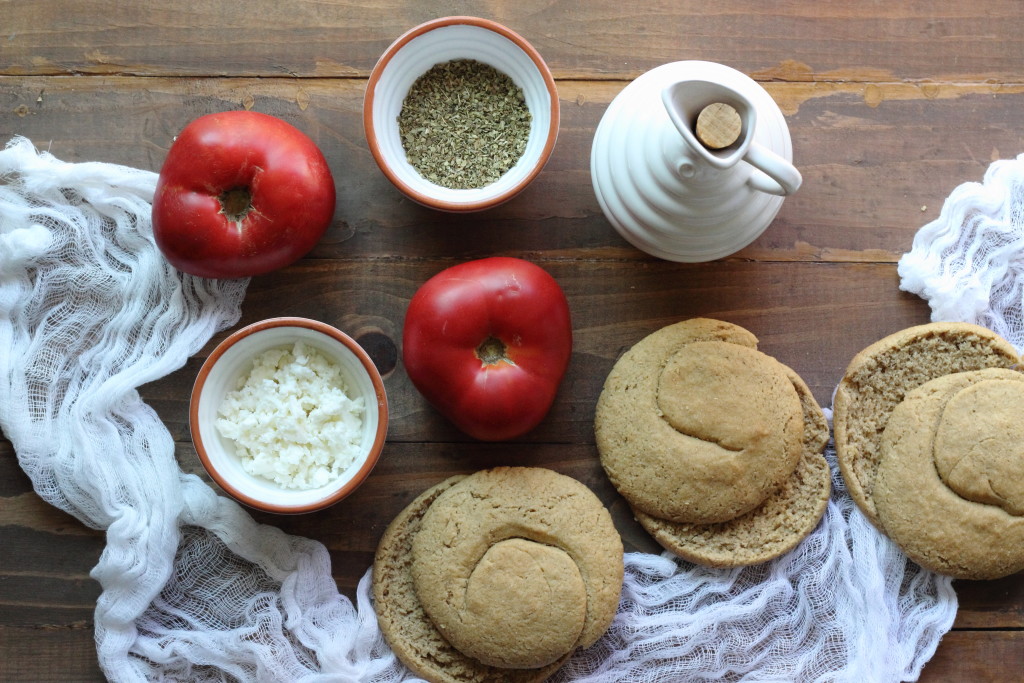 During my first stay in Greece is when my love for dakos was firmly established.  Living on an island in a small village where there are men who still ride donkeys, I was afforded the opportunity to experience the traditional Greek life.  We were dwelling in a place that felt like a time warp- a picture of Greece from an era long ago, unaltered by the westernization seen in many other parts of the country.  We grew to appreciate the unhurried rhythm of the village, the warm hospitality of its people- who will never let you pass by them without greeting you.  The simplicity, the lack of options- it was there that we came to understand & appreciate less is more in a way we never had before.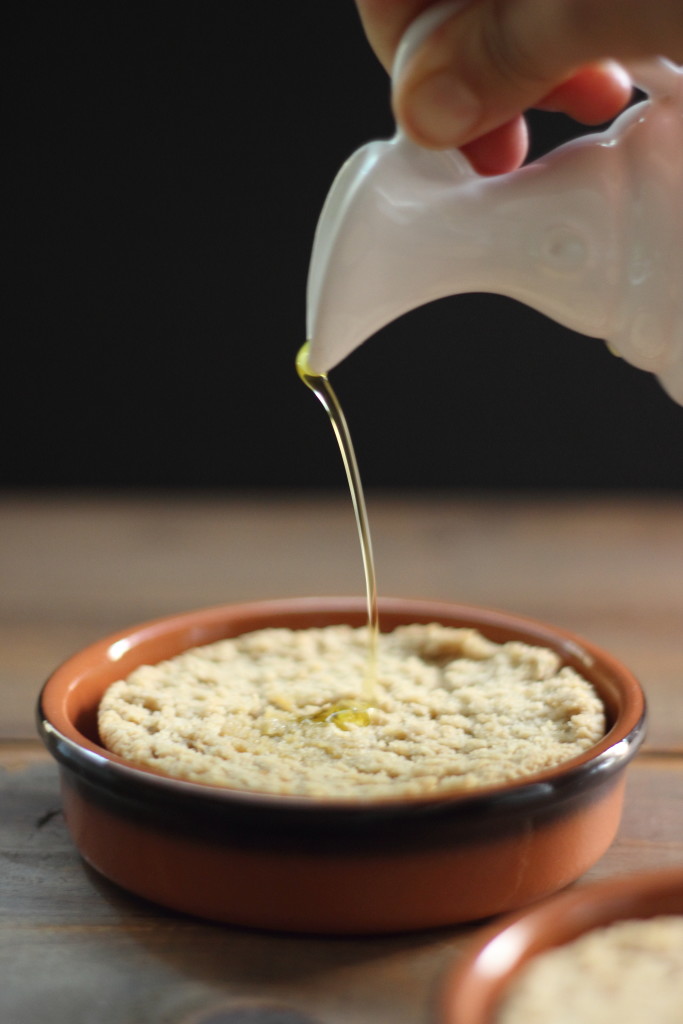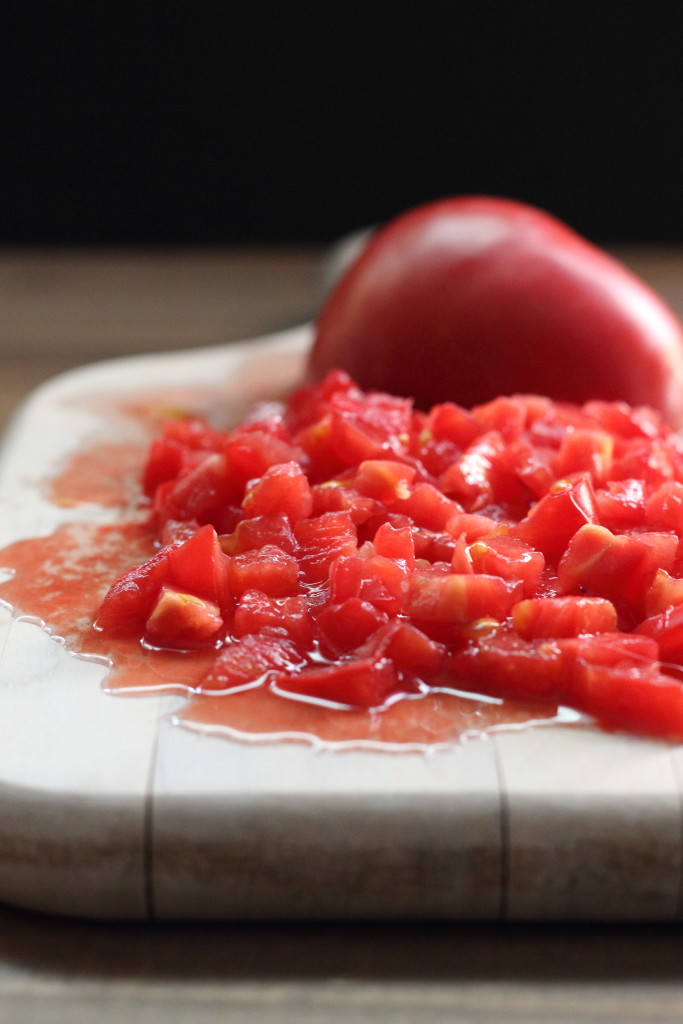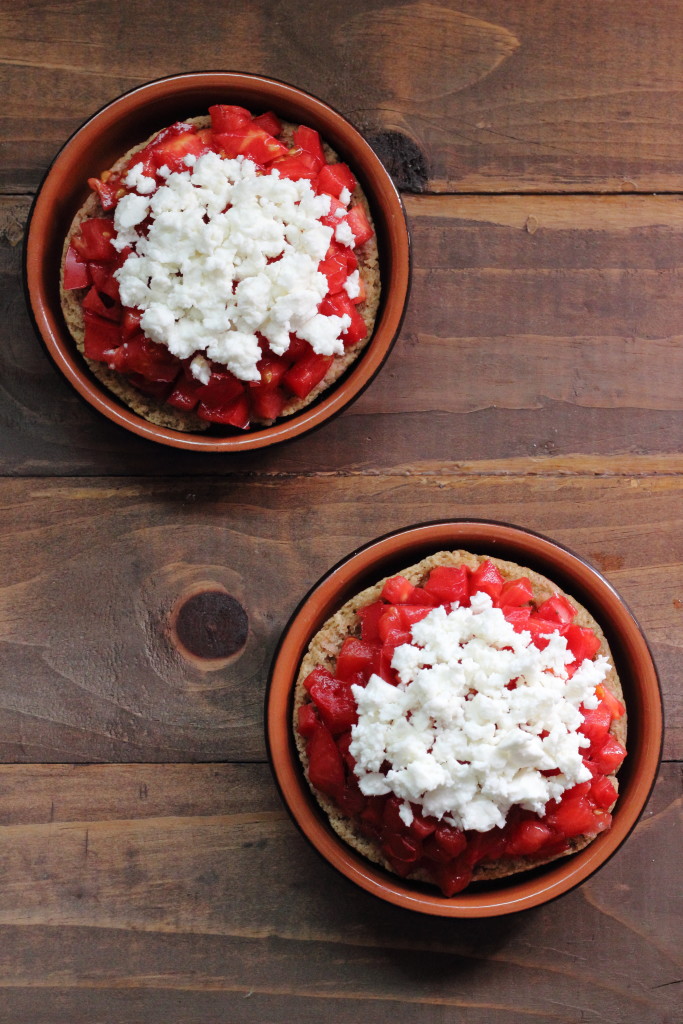 My first breakfast on the island was dakos and every breakfast thereafter was dakos.  The ideal balance of heartiness from the paximadi, the richness of the olive oil, the freshness of the tomatoes, the creamy saltiness of the feta & the savory sprinkle of dried oregano- dakos is the perfect meal.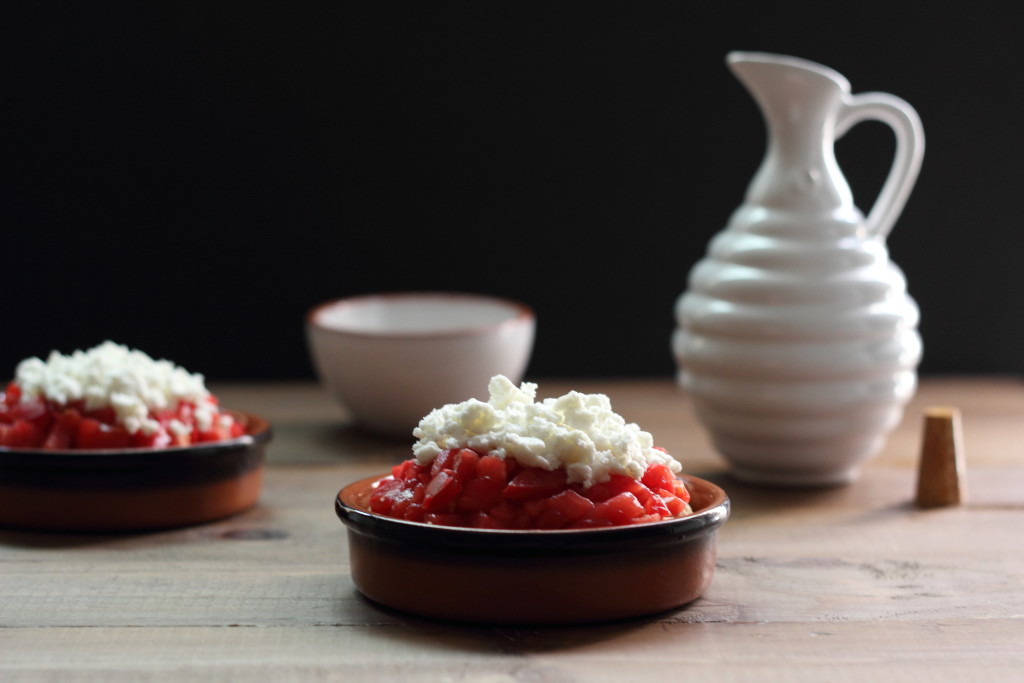 It has been quite a while since we have been in Greece, on the island, in our village.  Every summer when tomatoes come into season here in California, a plethora of paximadia are baked and dakos are eaten almost everyday.  The smell, the taste- dakos is like a time warp- returning us to that season on the island when our life was uncomplicated & the pace of living was not unlike the slow trod of the donkeys climbing the cobblestone paths of the village.
Dakos completely represents the traditional Greek diet.  The word diet in Greek translates to "way of living." Straightforward and fulfilling, we are reminded of the traditional Greek way of living each time dakos is on our plate.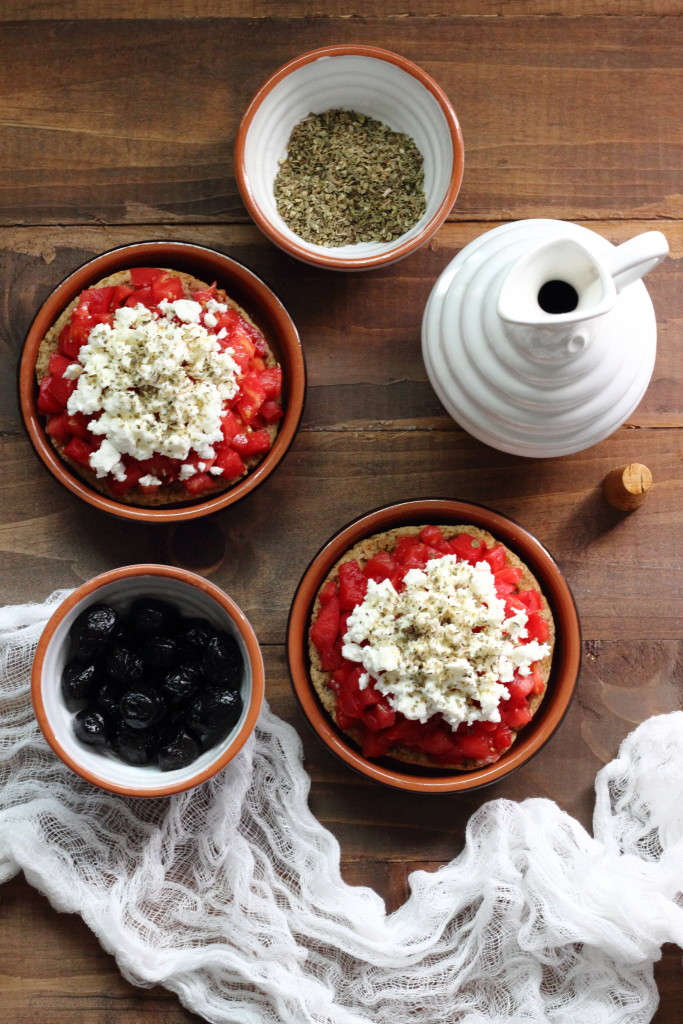 Print
2

paximadia halves

2

ripe medium tomatoes

1/4

cup

feta cheese- crumbled
extra virgin olive oil
dried Greek oregano
---
Instructions
place paximadia halves cut side up on a plate & drizzle with olive oil
finely dice tomatoes & cover paximadia halves with diced tomato, pouring all of their juices on top as well
sprinkle feta on top of tomatoes
drizzle each dako with a little more olive oil
sprinkle oregano on top of feta
serve with olives & enjoy any time of day
Nutrition
Serving Size:

1 as a meal - 2 as an appetizer