Today we are going to savor life. We are going to celebrate the release of my dear friend Rachel Conners' debut cookbook "Bakerita" by making her sweet Orange Cake with Coconut Yogurt Frosting. A cake that is simple to pull together and just also happens to be gluten-free, refined sugar-free & can be made vegan!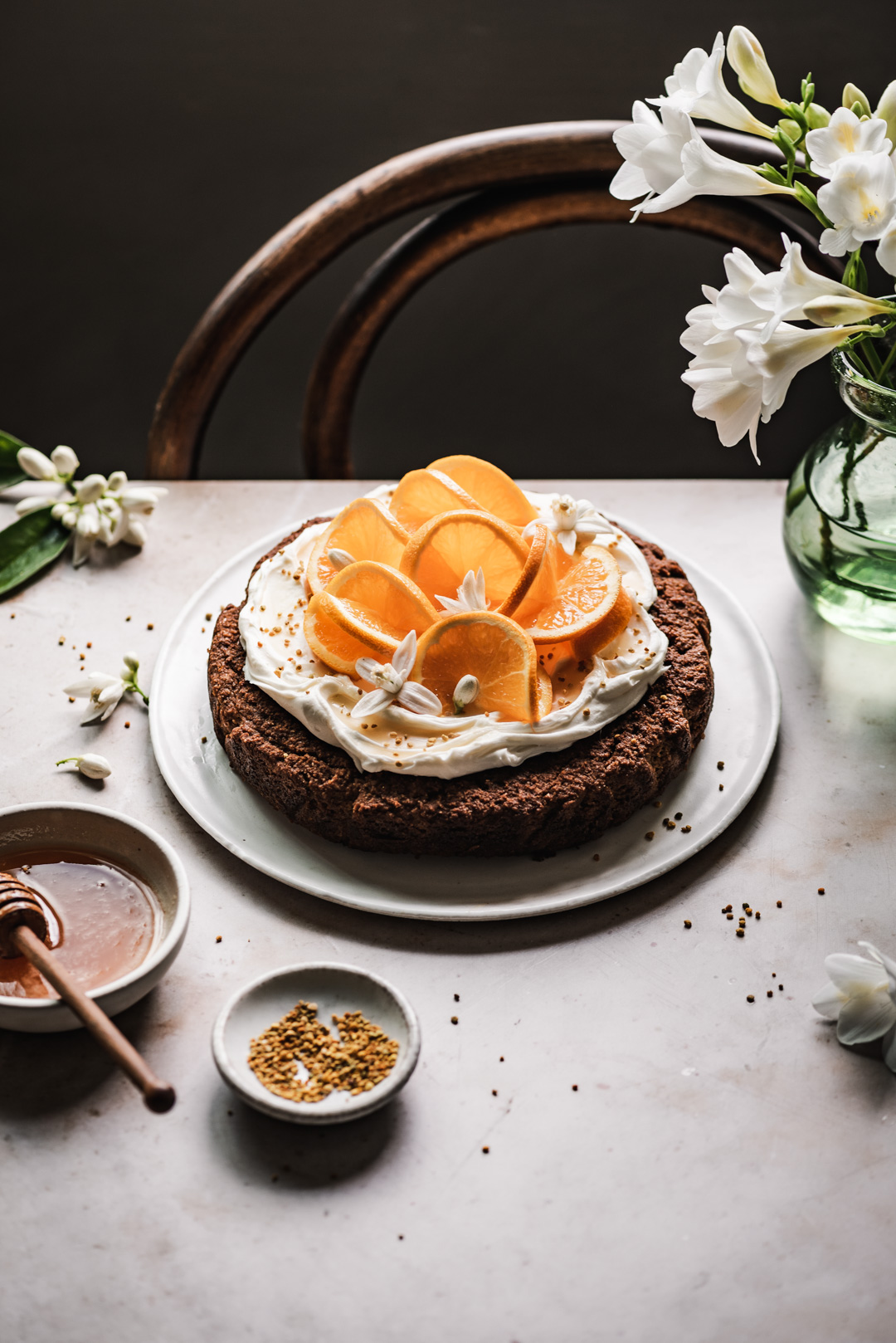 The orange trees are blooming in our neighborhood and their sweet, divine fragrance is the most beautiful reminder that life indeed goes on. It's officially spring and nature is bursting with the newness of life, all while our world is facing a vast pandemic that has brought deep suffering and death. As we shelter in place, I find that I swing from one end of the emotional spectrum to the other. In one moment I can be overcome with emotion as I try to grasp the vastness of this disease. And in the next moment, I can be enveloped by the sweet smell emanating from the orange blossoms that I brought into our house and my heart is flooded with gratitude for this sweet springtime gift. And I imagine that life is going to feel this way for some time.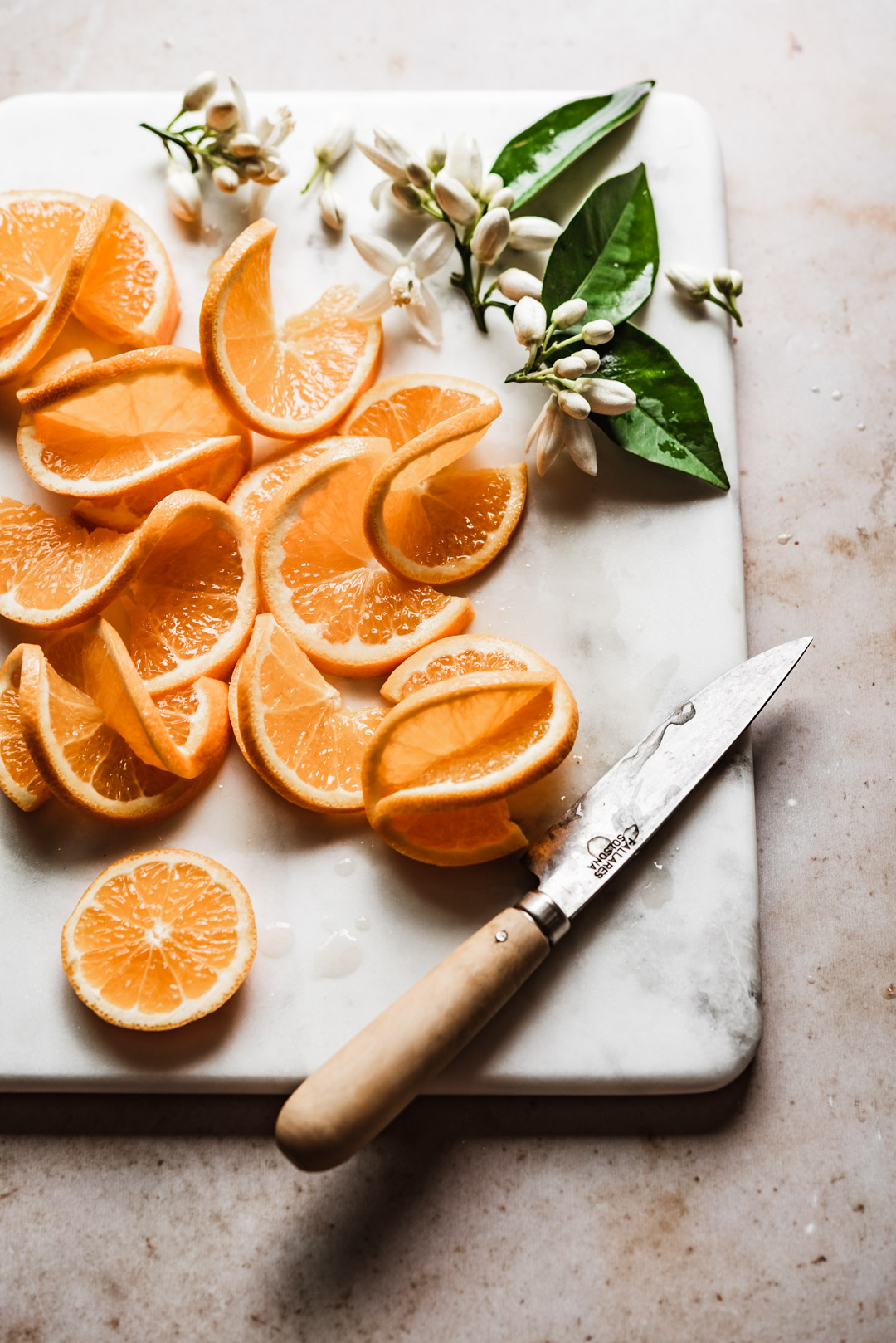 When my heart feels sad, I let it be sad. And when my heart feels happy, I let it be happy. Today, my heart is happy to be a part of announcing the release of the "Bakerita" cookbook! This cookbook is SO special you guys! It is filled with over 100 gluten-free, dairy-free, and refined sugar-free recipes for the modern baker. There are a bunch of recipes that I want to make as soon as possible, but the one recipe that stood out the most at this particular time was her Orange Cake with Coconut Yogurt Frosting.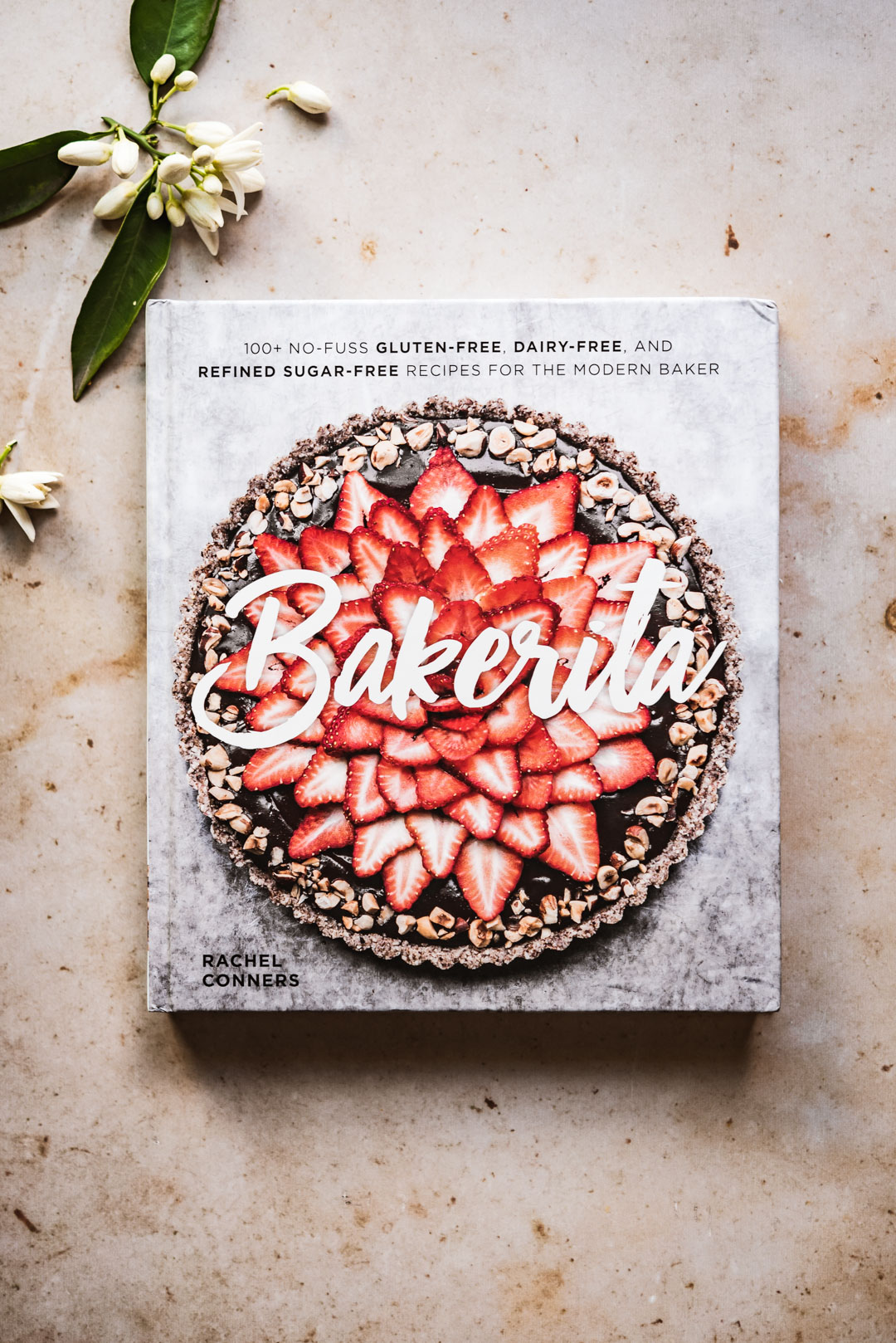 The process of making this orange cake could not be easier, and the finished result is absolutely divine! This cake is the perfect way to celebrate spring, reminding us of the sweetness of life. The only change I made was subbing a touch of orange blossom in place of the cinnamon because, as you can already tell, I am in orange blossom appreciation mode at the moment ;)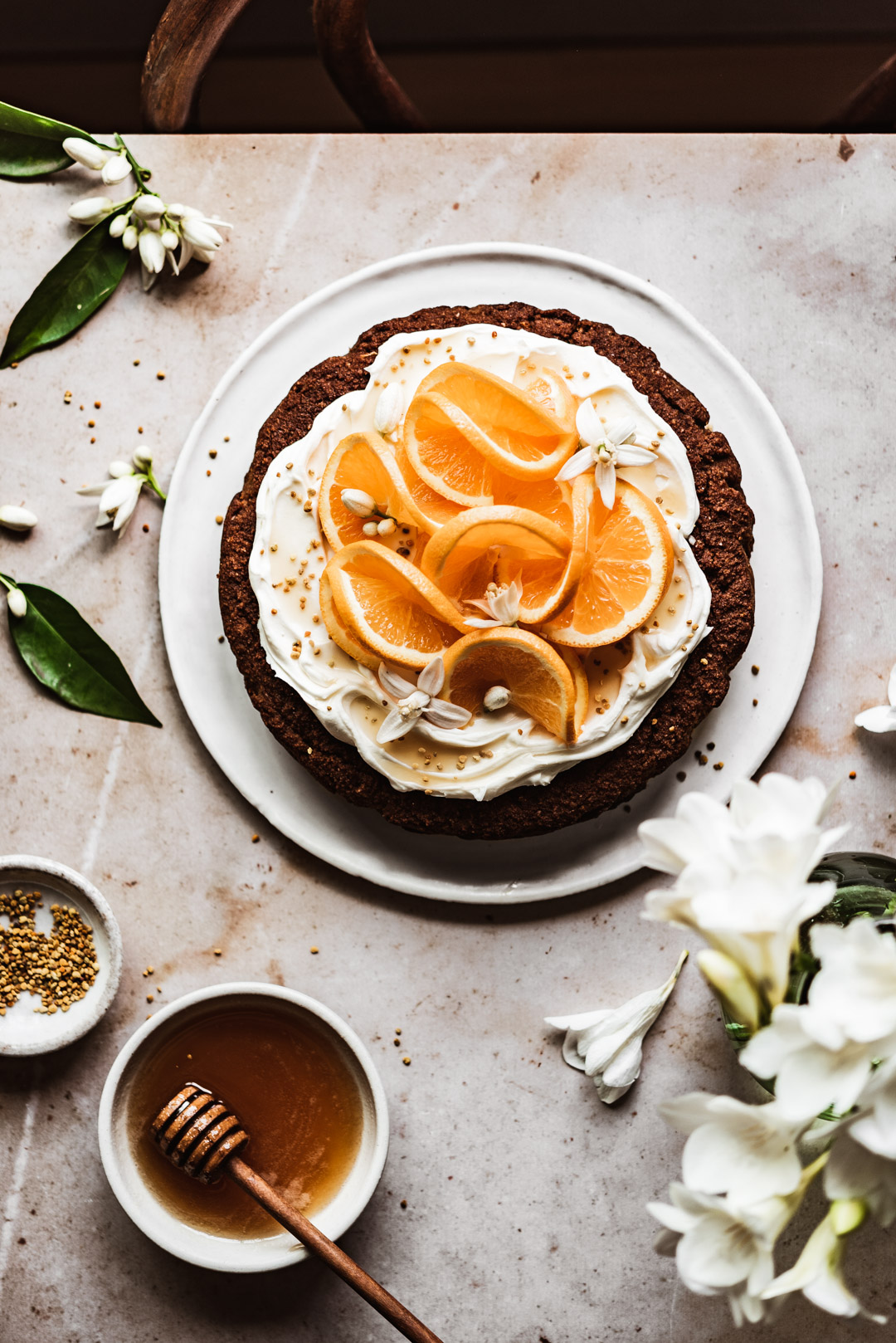 Not to mention, I actually had all of the ingredients to make this recipe on hand! While finding simple staples like eggs & all-purpose flour in grocery stores have been literally impossible for me lately, alternative flours have still been widely available. Which means that Rachel's cookbook comes at the perfect time!
It is my earnest hope that in sharing these words and this recipe for Orange Cake with Coconut Yogurt Frosting, that you will take heart and feel peace with accepting that even while death is happening, so is life.
before you go…
"Life and death are not respecters of each other. Mourning and dancing – they don't always take turns. Not in my story, not in yours, not in our world. While people celebrate weddings and first steps and the sweetness of life, the broken world continues to break our hearts, sometimes at the very same time. The tension is there – wondering when to celebrate and when to cry. Often the best thing we can do is acknowledge that tension and do both…" – RACHEL MEYERS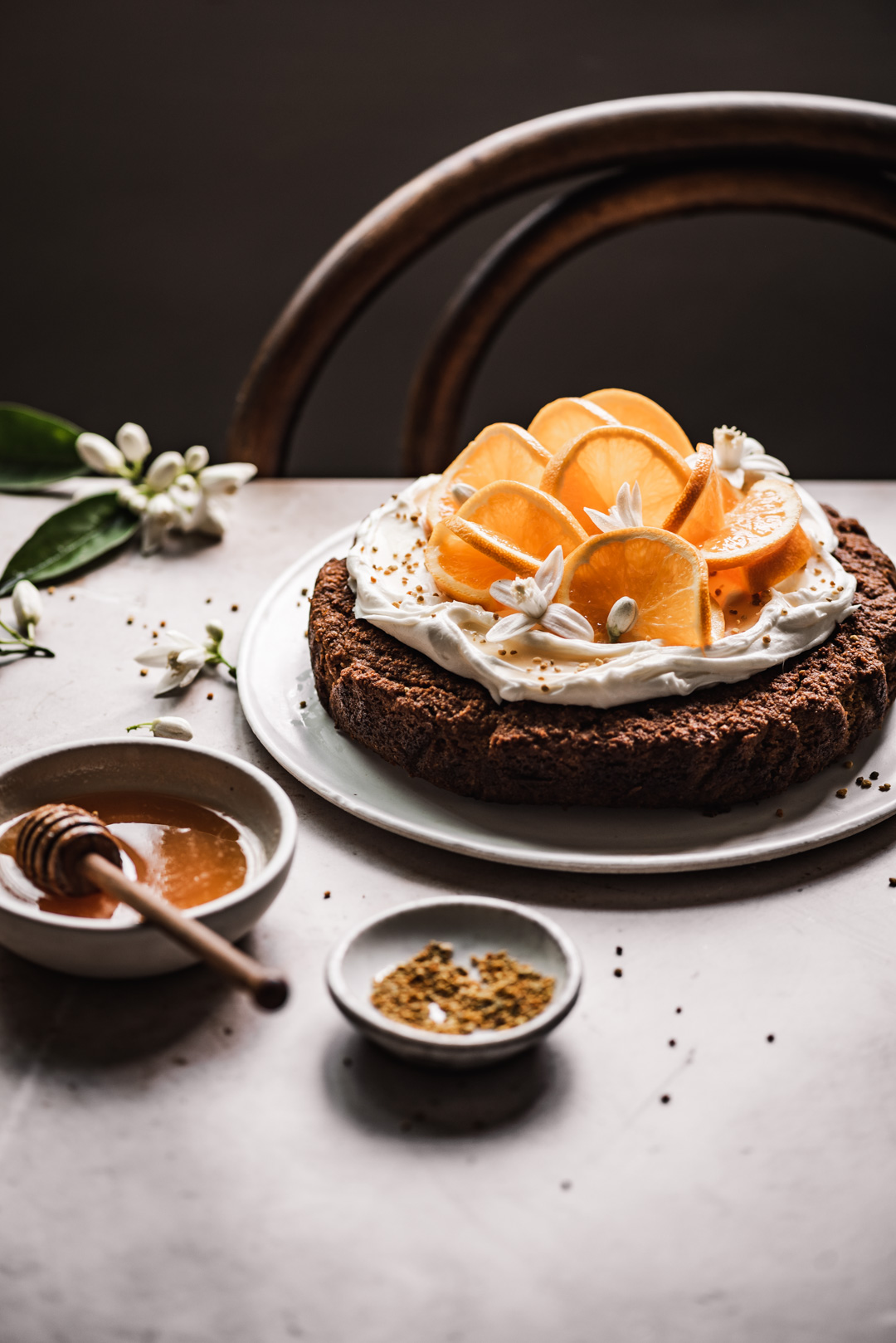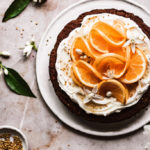 ORANGE CAKE with COCONUT YOGURT FROSTING
---
Total Time:

1 hour

Yield:

10

1

x
FOR THE CAKE:
2 1/2

cups

(216g) blanched almond flour

1/3

cup

(96g) coconut sugar

1/2

cup

(57g) tapioca flour

1/2

cup

(43g) coconut flour

2 tsp

baking soda

1 tsp

kosher salt (use

1/2 tsp

fine grain salt)

1/2 teaspoon

ground cinnamon (I omitted this and instead added a few drops of orange blossom water)

3 tbsp

freshly grated orange zest

1

cup

freshly squeezed orange juice (from 2-4 medium oranges)

1/4

cup

(50g) olive oil

1/4

cup

(85g) honey or maple syrup

2

flax 'eggs' (

2 tbsp

ground flax seed +

5 tbsp

water, soaked for 10 minutes)

2 tsp

vanilla extract
FOR THE COCONUT-YOGURT FROSTING
1

cup

canned coconut cream, chilled

1/2

cup

coconut yogurt (or any think dairy-free yogurt)

1/4 tsp

vanilla bean powder or

1 tsp

vanilla extract
Grated zest of 1 large orange (I omitted this and instead added a few drops of orange blossom water)
OPTIONAL GARNISHES
Orange slices or twists & orange blossoms
Honey for drizzling & bee pollen for sprinkling
---
Instructions
PREHEAT the oven to 350°F; lightly grease a 9″ springform pan with coconut oil.
FOR THE CAKE: In a large mixing bowl, whisk the almond flour with the coconut sugar, tapioca flour, coconut flour, baking soda, salt & cinnamon (if using) until thoroughly mixed. Form a well in the center of the dry ingredients.
IN a separate bowl, stir together the orange zest and juice, olive oil, honey, flax eggs and vanilla extract (add in a few drops of orange blossom water if using). Pour the liquid ingredients into the well in the dry ingredients and stir to combine. Pour the batter into the prepared pan and smooth the top.
BAKE for about 40 minutes, until a toothpick inserted in the center of the cake comes out clean and the cake springs back when gently pressed with a fingertip. Set the cake in the pan on a wire rack and let cool completely. When cool, remove the cake from the pan.
FOR THE FROSTING: Place the chilled coconut cream in a bowl or the bowl of a stand mixer fitted with the whisk attachment. Whisk until the mixture is light and fluffy. Add the coconut yogurt and vanilla (and a few drops of orange blossom water, if using) and mix again. With a spoon or rubber spatula, fold the orange zest in to the frosting (if using).
SPREAD the frosting over the cooled cake, drizzle with honey and sprinkle with bee pollen. Garnish with orange twists and blossoms, if desired.
Notes
You can use your favorite brand of dairy-free yogurt, but keep in mind that for this recipe, the thicker the better! If your yogurt is not thick, drain about 1 cup of the thin yogurt in a fine-mesh sieve set over a bowl for 30 minutes to 1 hour, until thickened. Measure 1/4 cup of the thickened yogurt to use in the frosting. Or, if your yogurt is super thin, start with 1/4 cup, mix, and add more if the frosting is not too runny.
Prep Time:

20 minutes

Cook Time:

40 minutes
Click HERE to learn more about Rachel's debut cookbook "Bakerita"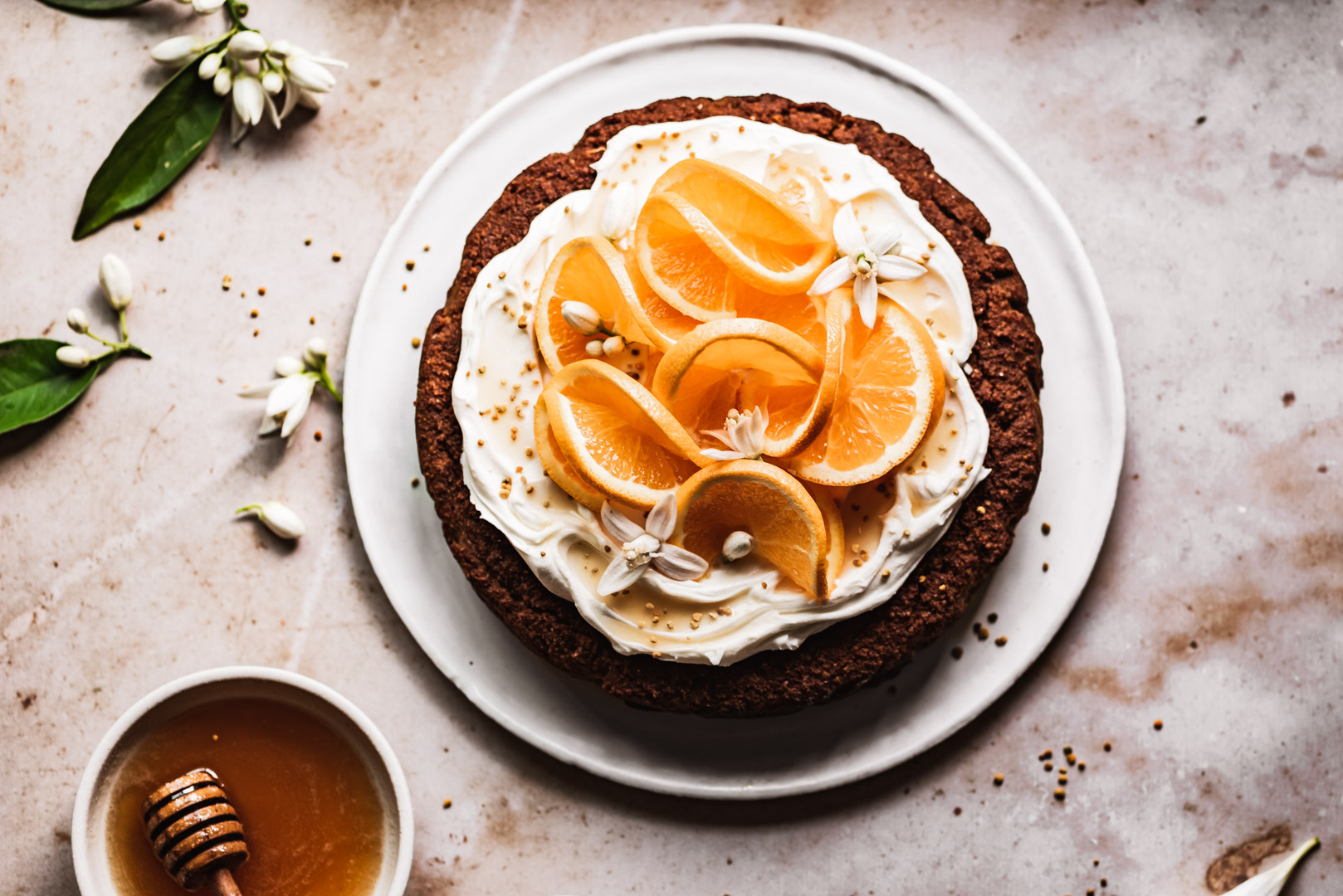 more springtime inspiration: