Bubble tea is one of those things that I just find so satisfying. Tea + milk + sweetener + boba = one of the simplest drinking pleasures on earth. Whenever I drink a bubble tea, it is a very immersive experience for me. From the first to the last sip, I find myself completely devoted to focusing on nothing but the act of drinking just the right amount of tea to boba through that giant straw. Until recently, there was nowhere close to where we live to get a bubble tea and even now that there are a few shops that offer these iconic Taiwanese drinks in our hometown, I really prefer to make them at home. When you make bubble tea at home, you can use all natural sweeteners and flavors, not to mention, you also have the freedom to create unique flavor combinations you may not be able to get out at a bubble tea shop. Matcha is my jam, so of course, it is my first choice when it comes to making bubble tea at home. And pandan, well I have talked about pandan here on the blog before – pandan has pretty much become my favorite flavor to combine with matcha, so matcha pandan bubble tea will be on repeat at our house all spring & summer.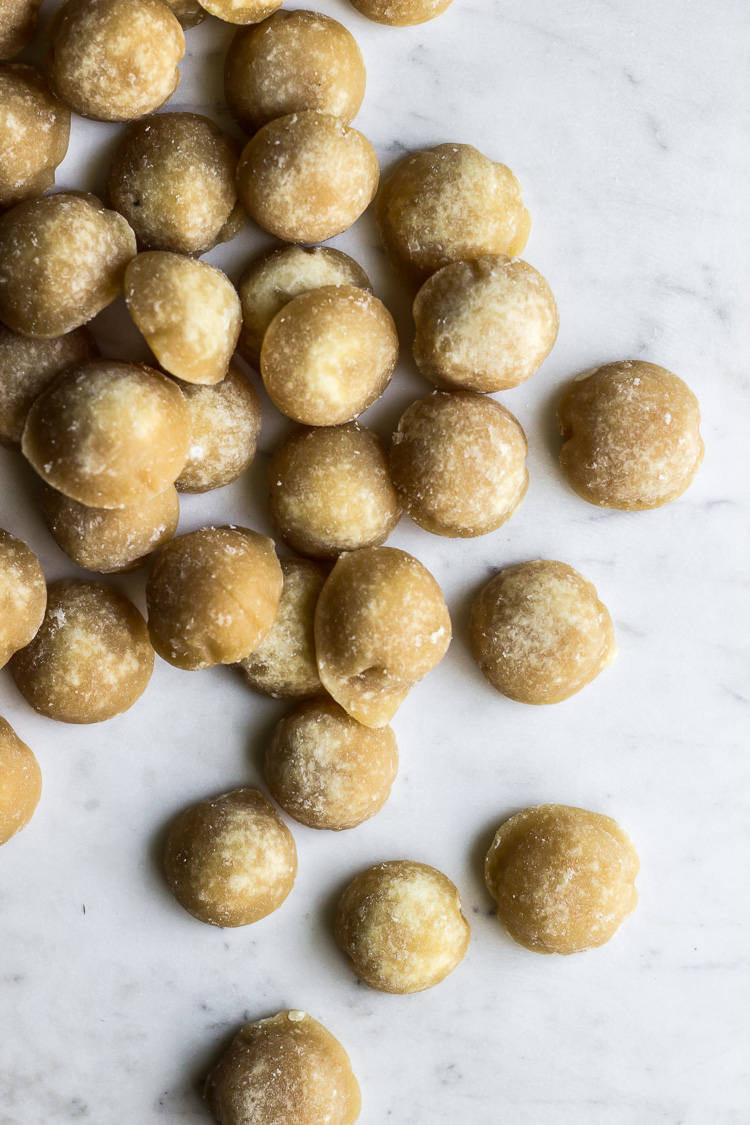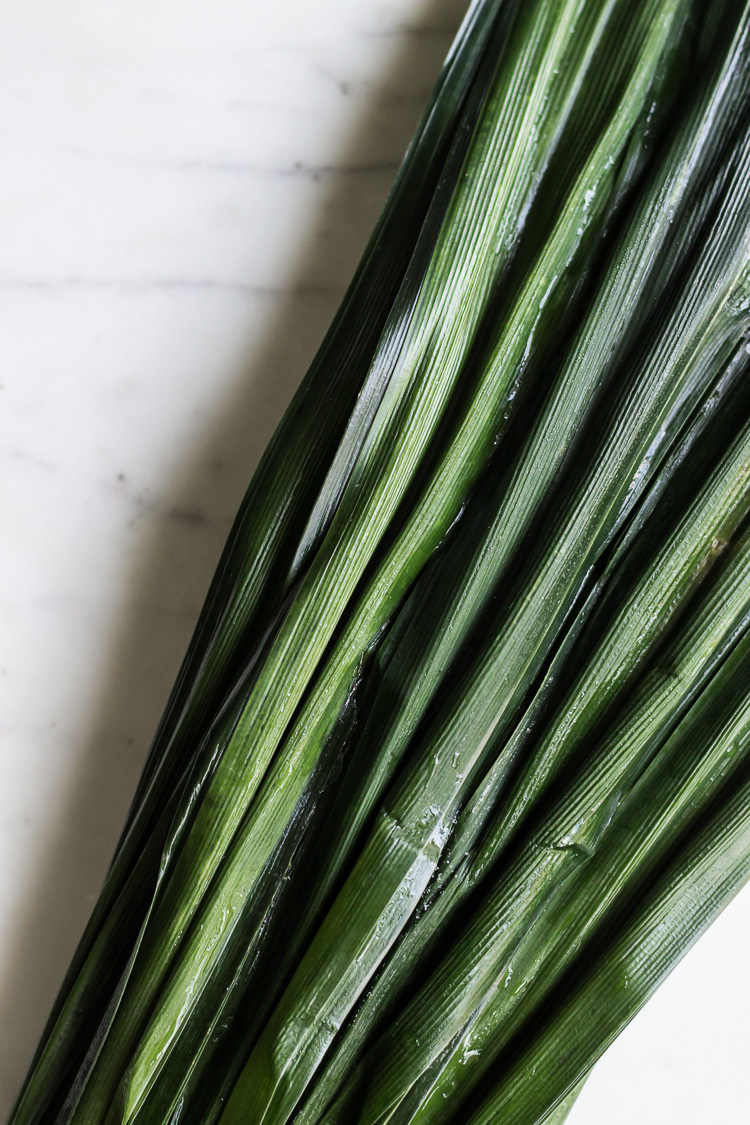 The quality of ingredients is paramount when making good bubble tea at home and that is honestly what really sets it apart from the stuff you can buy at most bubble tea shops. The sweetener we use for our matcha pandan bubble tea is palm sugar. Something that we find at our local Asian market, palm sugar is sold in whole pieces or small chunks. When melted down with a bit of water, these whole pieces of palm sugar transform into a beautiful liquid amber that makes an incredible unrefined simple syrup. We, of course, infuse our palm sugar syrup with pandan leaves, which can be likened to a sweet, tropical, grassy Asian vanilla. Pandan leaves are typically available fresh or frozen at Asian markets or may even grow where you live (check out this article to learn more about pandan plants).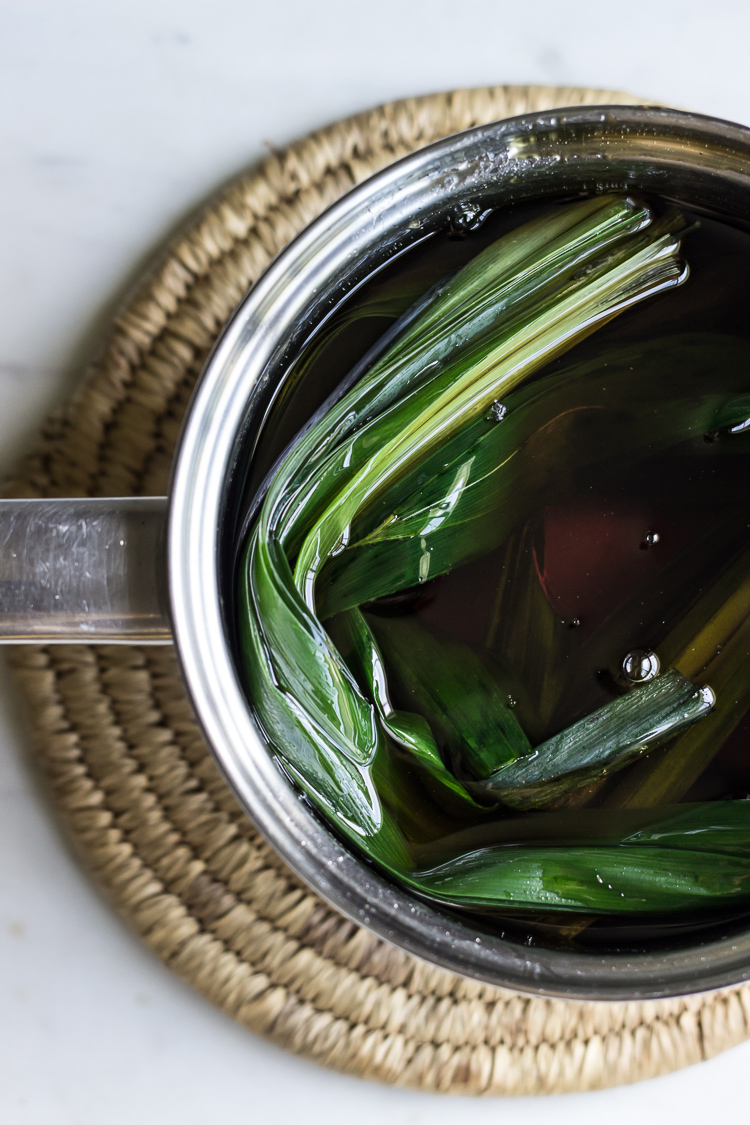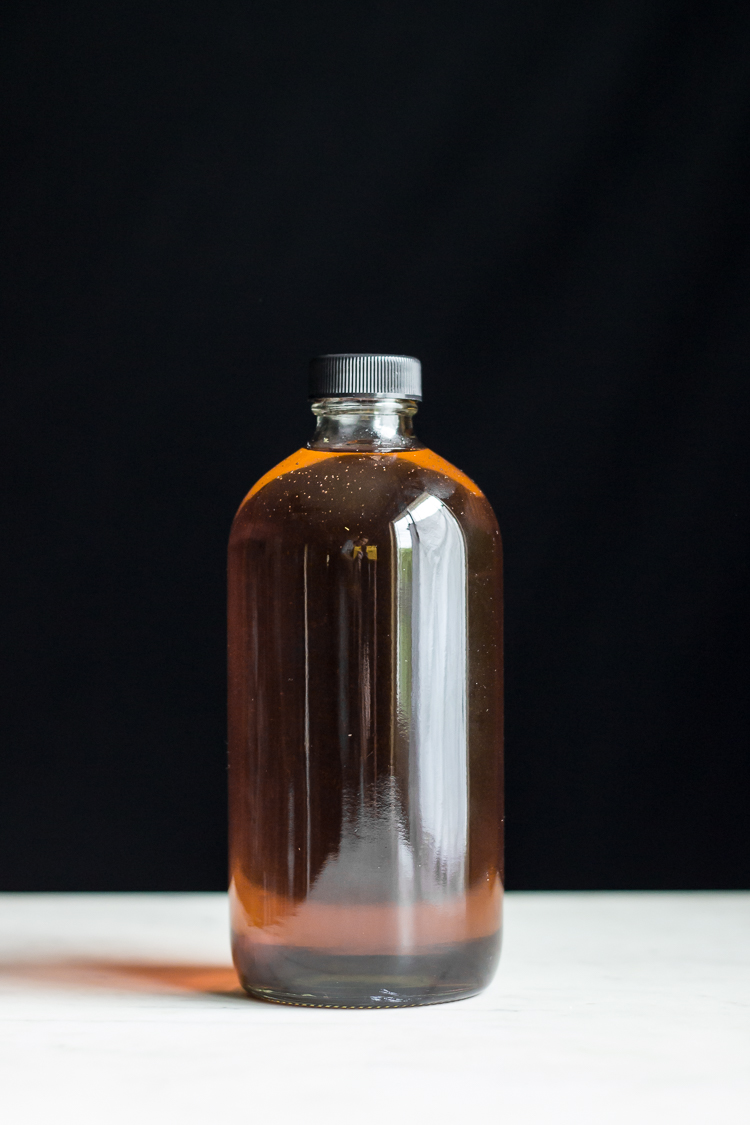 Boba, also known as large black tapioca pearls, are not necessary for bubble tea, but are too fun not to include in your drink! The quality of boba can vary widely and often, boba are filled with all kinds of difficult to pronounce ingredients and artificial coloring. Thankfully, there is a brand of boba that has ingredients that we feel comfortable eating (not to mention we can pronounce all of the ingredients) and those are Bolle Premium Tapioca Pearls (available here). To further infuse pandan into our matcha pandan bubble tea, I add a few pandan leaves to the boba while they boil so we capitalize on getting as much pandan flavor in our drinks as possible.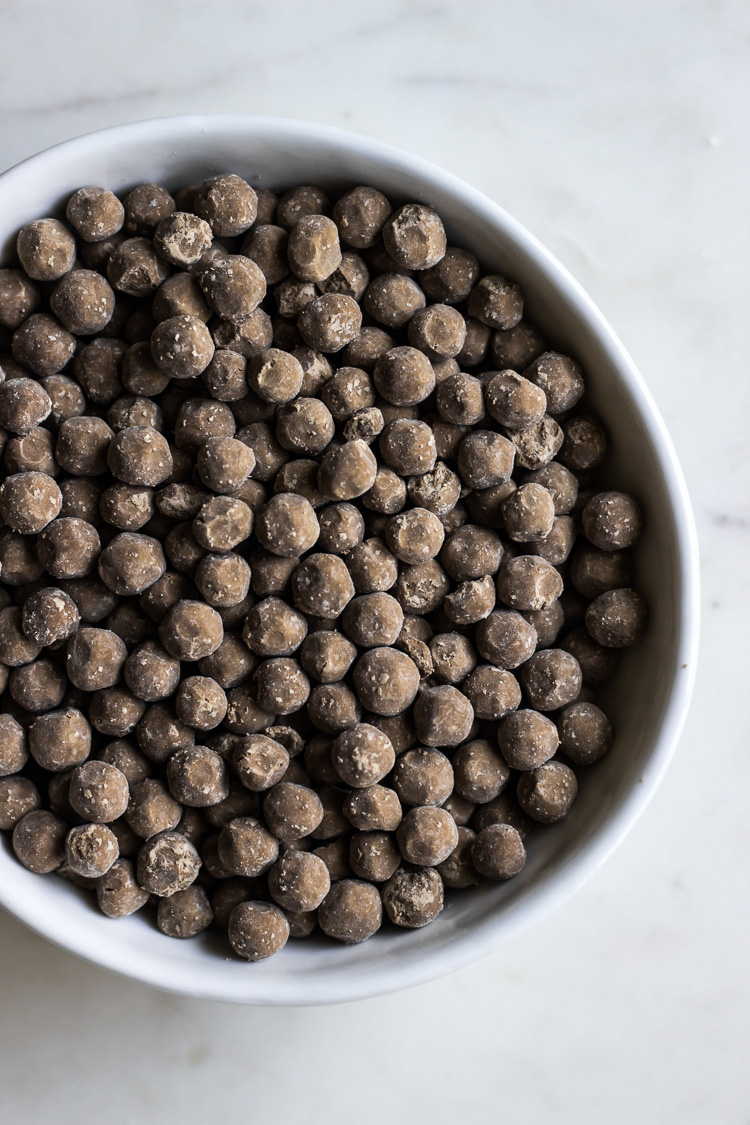 Boba are really best consumed the same day that they are made, so I prefer to only make the amount that I know we will drink that same day. But, if you happen to have leftover boba, the cooking method I am sharing will allow the cooked boba to keep for an extra day.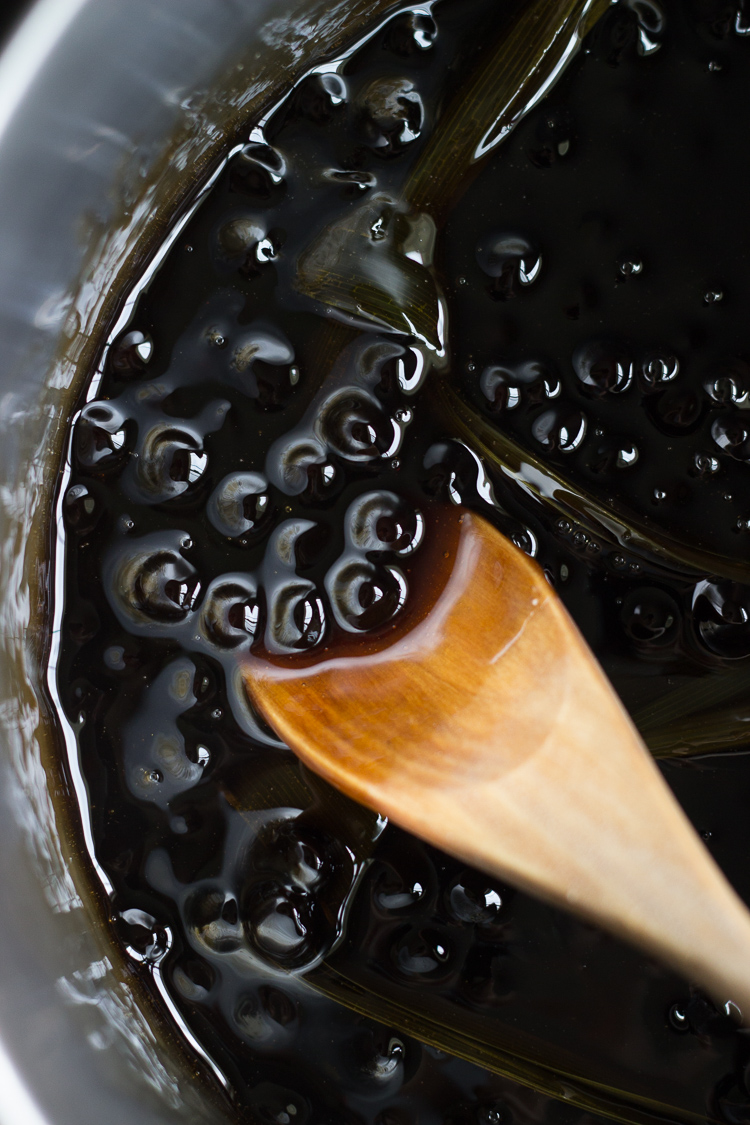 Once the boba have cooled in the pandan palm sugar syrup, you are ready to make bubble tea! Matcha gets whisked with a bit of hot water and once smooth & frothy (we use Encha latte grade matcha), we add in some of the pandan palm sugar syrup which will sweeten the bubble tea perfectly.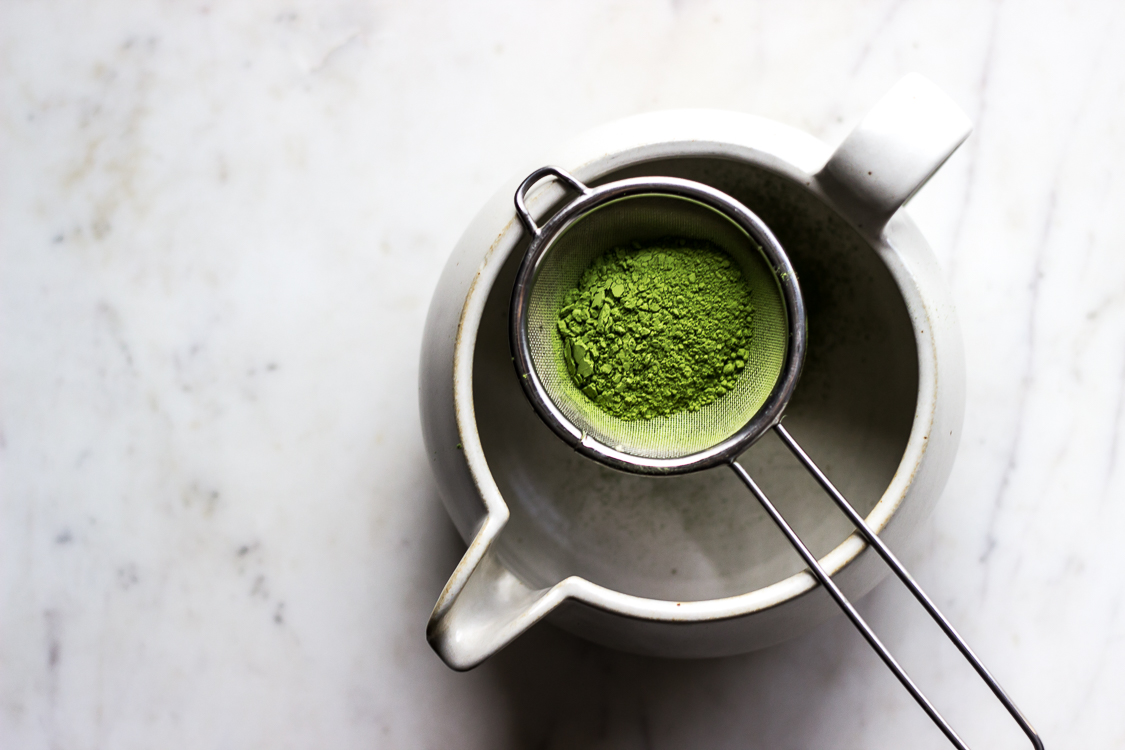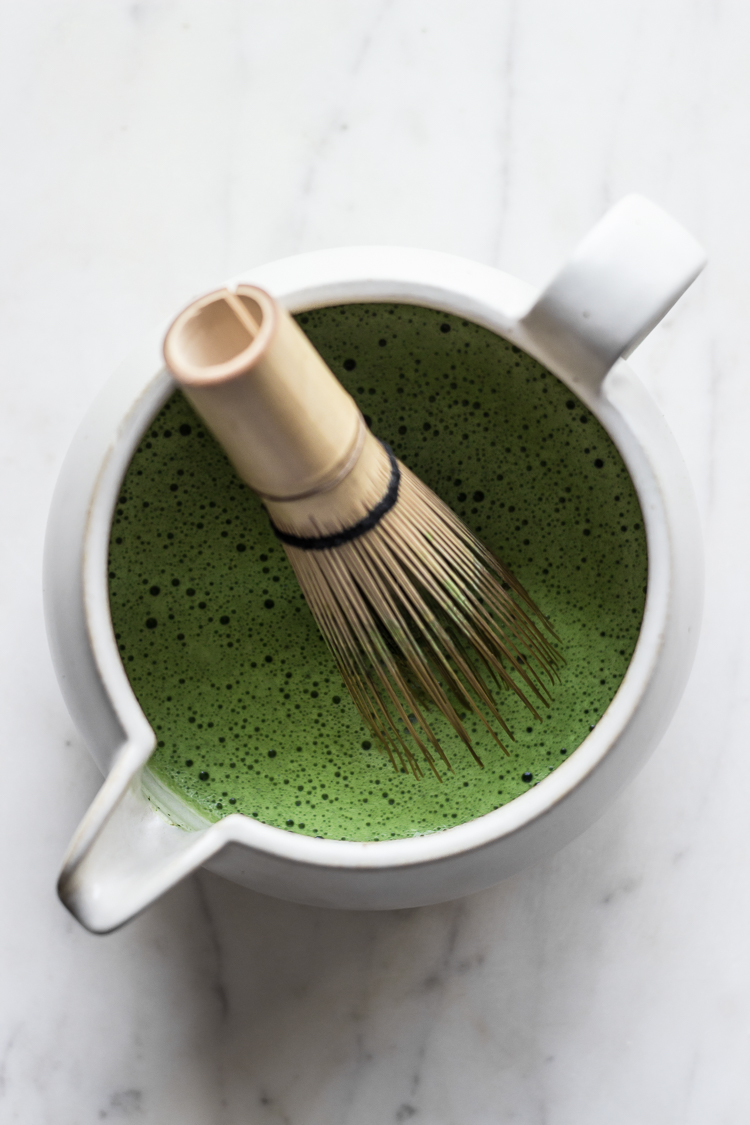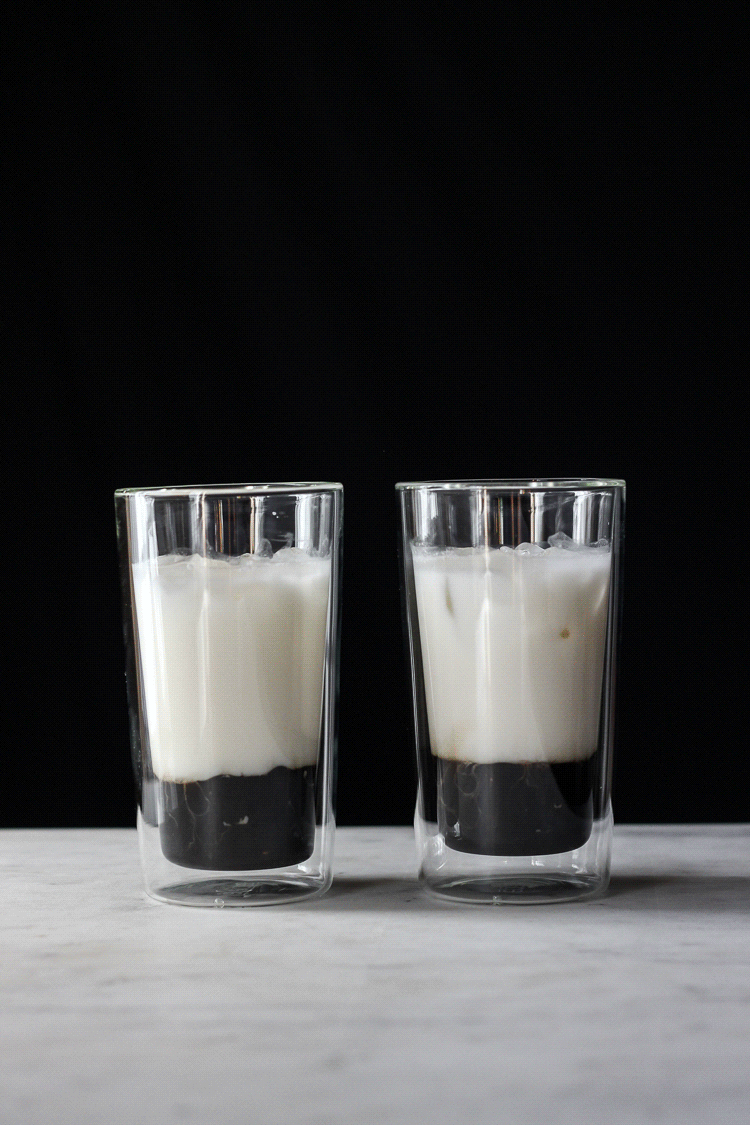 A bit of boba at the bottom of your glass, unsweetened coconut milk, some ice and a final shot of matcha sweetened with pandan palm sugar syrup and that my friends is one of the best things you will ever have the pleasure of drinking. Oh yes, that reminds me, you are going to need a boba straw to drink up those big black tapioca pearls, we use glass straws so that we can re-use them time and time again (available here). And those gorgeous double-wall glasses, they just happen to be the coolest glasses we own and they are from Epare. My hubby has actually declared them his absolute favorite glass ever and he means everything that he says, so yeah, those glasses are pretty special. Epare was even kind enough to offer Ful-filled readers a 15% off coupon code that you can apply to any order from their site! Just use code "FULFILLED15" to receive 15% off all of your orders.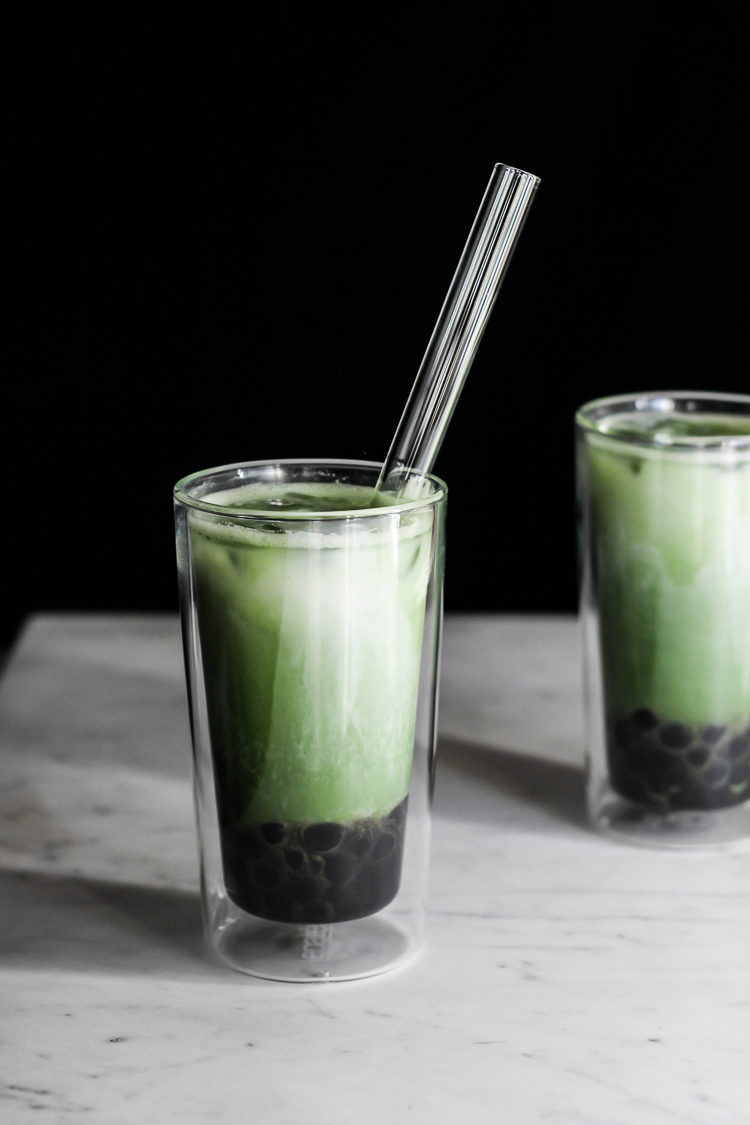 Honestly, this matcha pandan milk tea is awesome even without boba, but if you have ever had a boba bubble tea, then you know how those black pearls can turn a delicious tea and into something super fun and totally intriguing!
Print
MATCHA PANDAN BUBBLE TEA
---
Total Time:

45 minutes

Yield:

Two

12 oz

. bubble teas

1

x
FOR THE BOBA
1/2

cup

dried boba tapioca pearls (NOT quick-cooking boba)

4

cups

of water

3

pandan leaves (fresh or thawed from frozen)
FOR THE PANDAN PALM SUGAR SYRUP
23

oz

. (650g) whole palm sugar

1/2

cup

water

12

pandan leaves (fresh or thawed from frozen)
FOR THE TEA
3 tsp

high quality matcha powder per serving (we use Encha latte grade)

2

oz

hot but not boiling water

2 tbsp

pandan palm sugar syrup

14

oz

unsweetened coconut milk
ice for serving
---
Instructions
FOR THE SYRUP
While the boba are cooking, heat palm sugar & 1/2 cup of water in a saucepan over medium heat, stirring often to break down the palm sugar chunks.
Once palm sugar has completely melted, add in the pandan leaves, turn the heat down to medium low & let the syrup simmer for 10 minutes. Remove from heat & set aside to cool.
FOR THE BOBA
Bring the water to a boil over high heat, add the boba to the saucepan & stir gently until they begin floating to the top of the water.
Add the pandan leaves, turn the heat to medium and cook the boba for 25 minutes, stirring often
Drain the boba from the cooking water & add them back to the saucepan with 1/4 cup of water & about 1/2 cup of the pandan palm sugar syrup (make sure they are submerged)
Bring to a boil, remove the pan from heat, cover & let the pearls sit for another 15 minutes.
Reserve the boba at room temperature in until ready to assemble.
FOR THE TEA:
Sift 2 tsp of matcha powder into to a small, wide bowl (we use this ceramic pitcher)
Add 2 oz of hot, but not boiling water to the matcha & whisk until smooth & frothy
Stir in 2 tbsp of pandan palm sugar syrup
Assemble the bubble teas by adding a few spoonfuls of boba with their syrup into the bottom of the glass, then add 7 oz of coconut milk, a handful of ice and then evenly add in the sweetened matcha tea to each glass
Serve with a boba straw & enjoy!
*if you like your bubble tea sweeter, just add in a bit more pandan palm sugar syrup until you achiever your desired sweetness level
Notes
The pandan palm sugar recipe yields about 20 oz of syrup. You need far less than this for the recipe, but the extra syrup is an incredible natural sweetener for all manner of foods. Try sweetening unsweetened coconut milk with some, or use it to sweeten your morning cup of matcha or tea. It is really good with rice pudding as well!
Prep Time:

5 minutes

Cook Time:

40 minutes