Today is Pi Day (3.14) and St. Patrick's Day is just a few days away, so I am killing two birds with one stone and introducing this matcha mint grasshopper pie just in time to celebrate both of these special days! This is not your typical grasshopper pie however, it is made with a very special ingredient that allows it to be super creamy while also being vegan and nut free!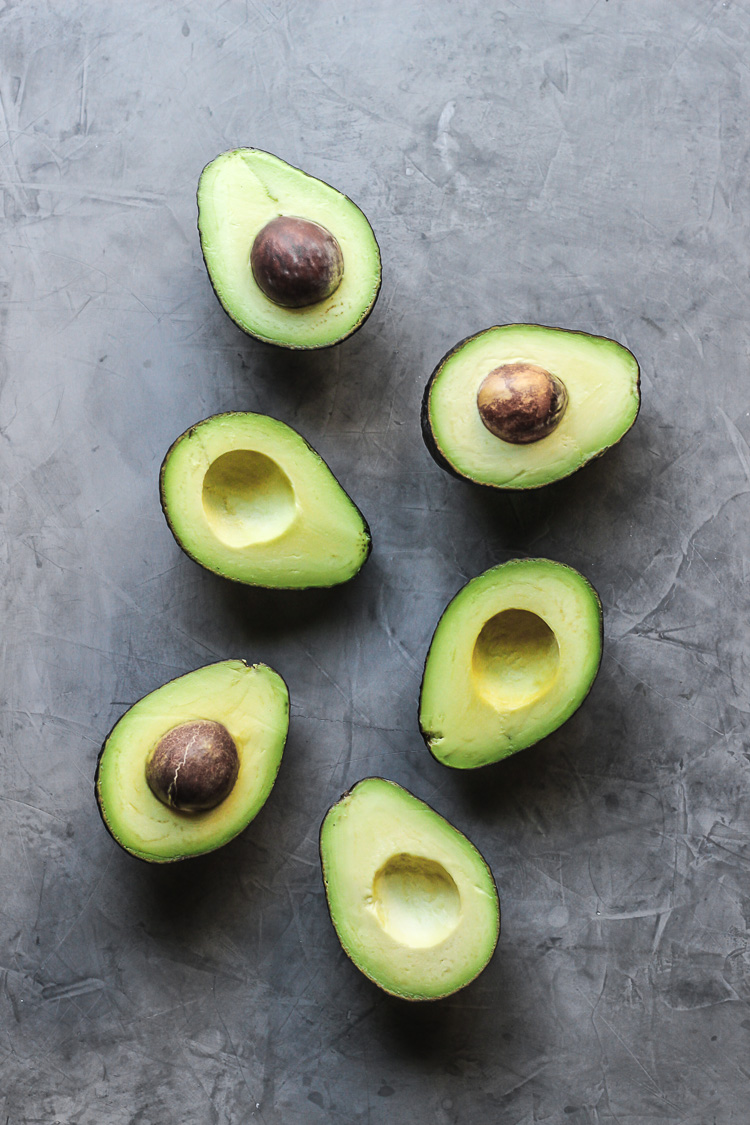 AVOCADOS! Yep, this pie is made possible by the incredible avocado. Now, don't start thinking that avocados and pie do not belong together because I will assure you that they do! See, I really wanted to make something different for Pi Day, but something that could be enjoyed by everyone. That meant my pie had to be dairy free, which was simple enough for the crust by using palm shortening in place of butter. But the filling is where I initially got stuck. Most non-dairy cream pies/cheesecakes are made with nuts and out of consideration for my nut-allergic friends and followers, I had to come up with something nut-free. So I remembered my chocolate avocado mousse recipe and realized that avocados were the answer!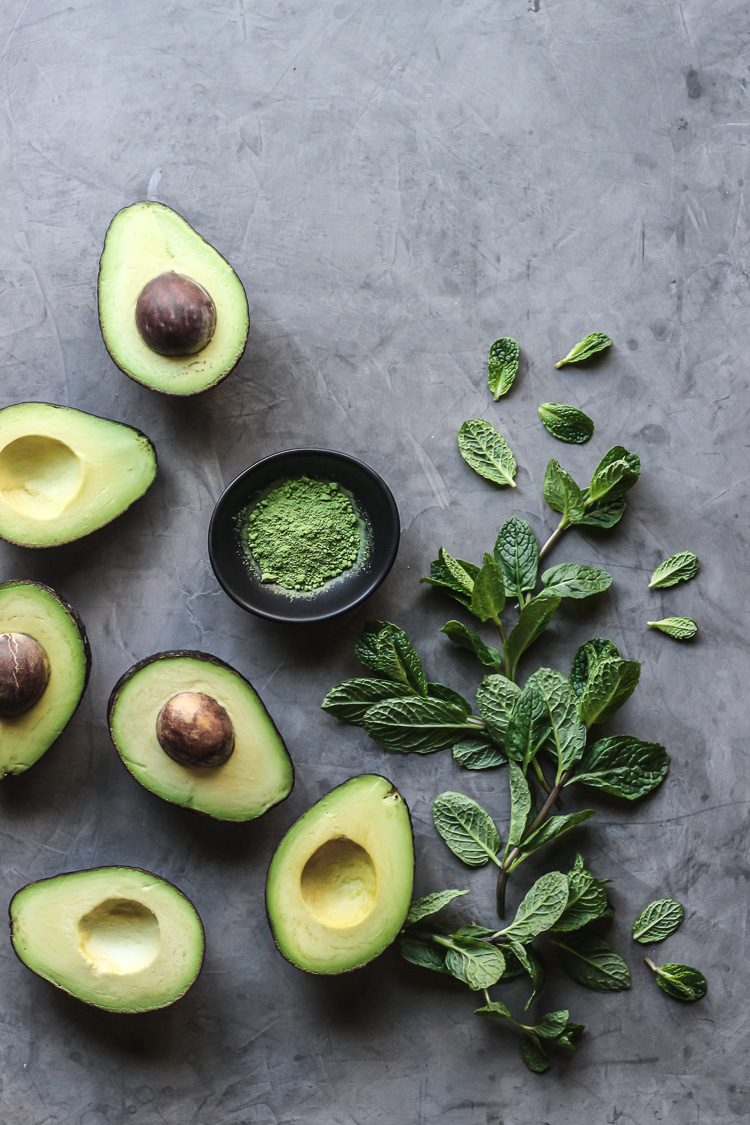 Since St. Patrick's Day is all about green, my pie had to be green of course! The 'green-spiration' ensued; matcha, mint, & avocado would tint the filling the perfect shade of green! Matcha + mint + chocolate = matcha mint grasshopper pie…boom! That was it! (there are lots of exclamation points in this post…can you tell I am excited?!) I decided to make a traditional pie crust infused with chocolate because we just love a nice, flaky traditional pie crust. I combined both black cocoa and regular cocoa into the flour to give the pie crust a deep chocolate flavor.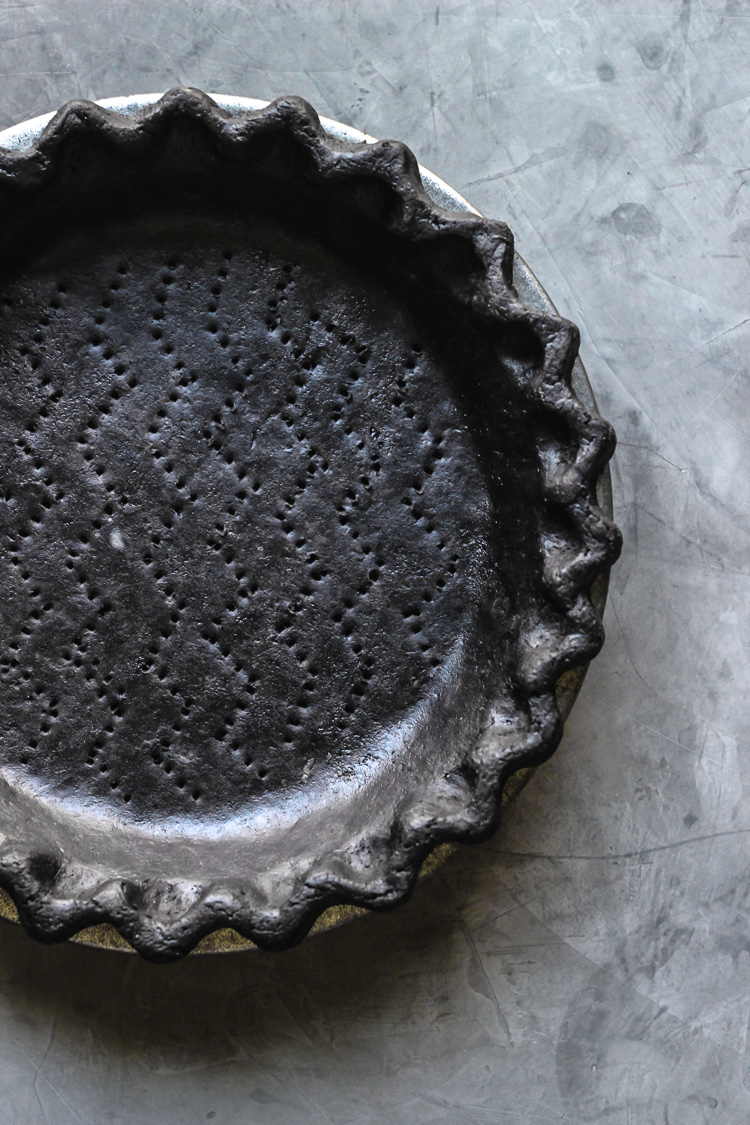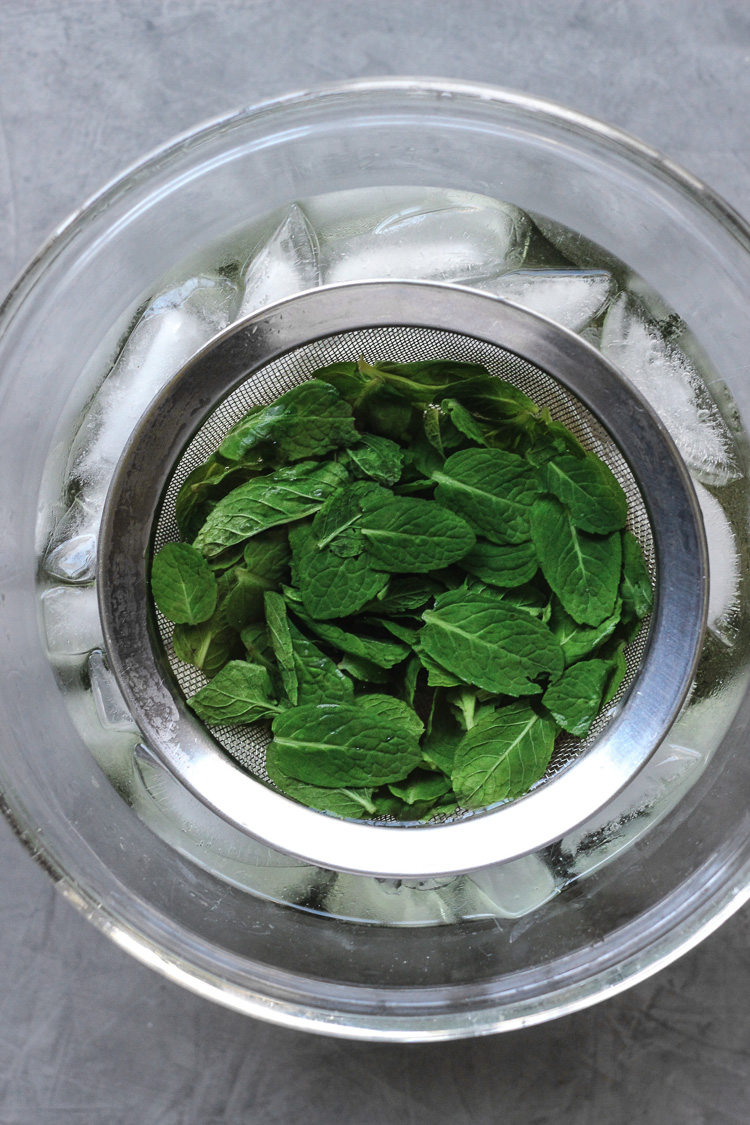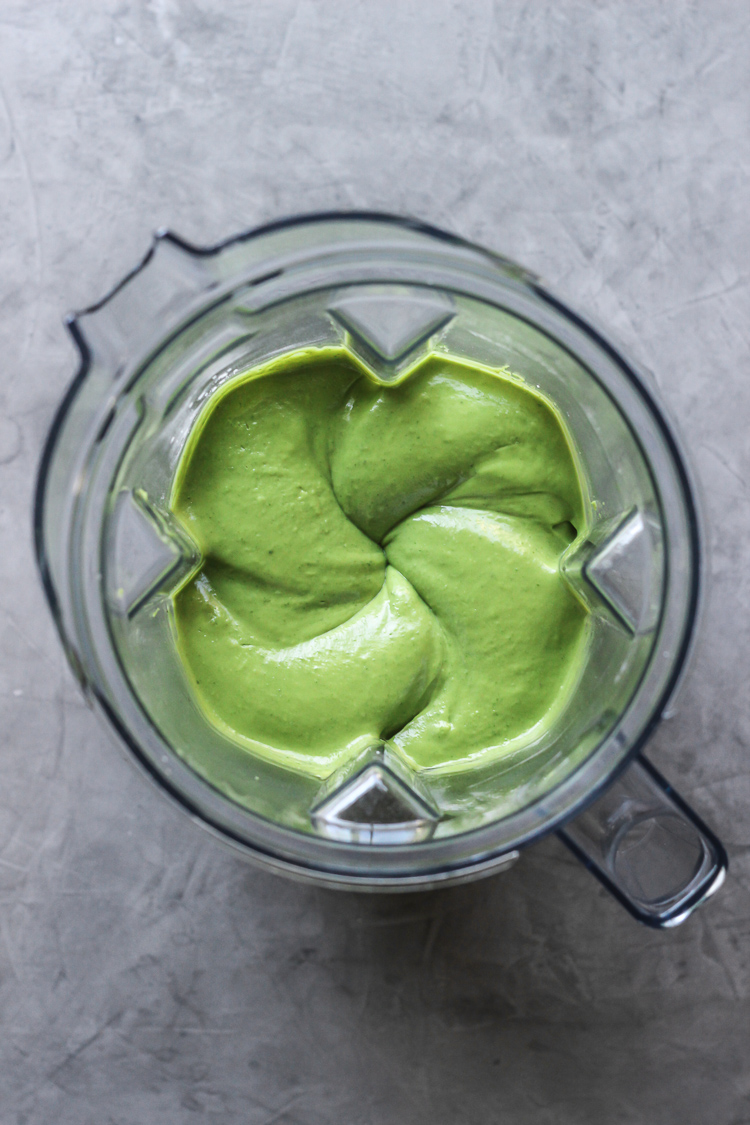 The mint leaves get blanched & then shocked in an ice bath to keep them from browning once blended into the filling. I used my Vitamix to get the filling perfectly smooth. If you do not have a high-speed blender and use a food processor instead, I recommend straining the filling to ensure that it will be super smooth. The filling gets added to the baked and cooled crust and then chilled in the freezer until it firms up.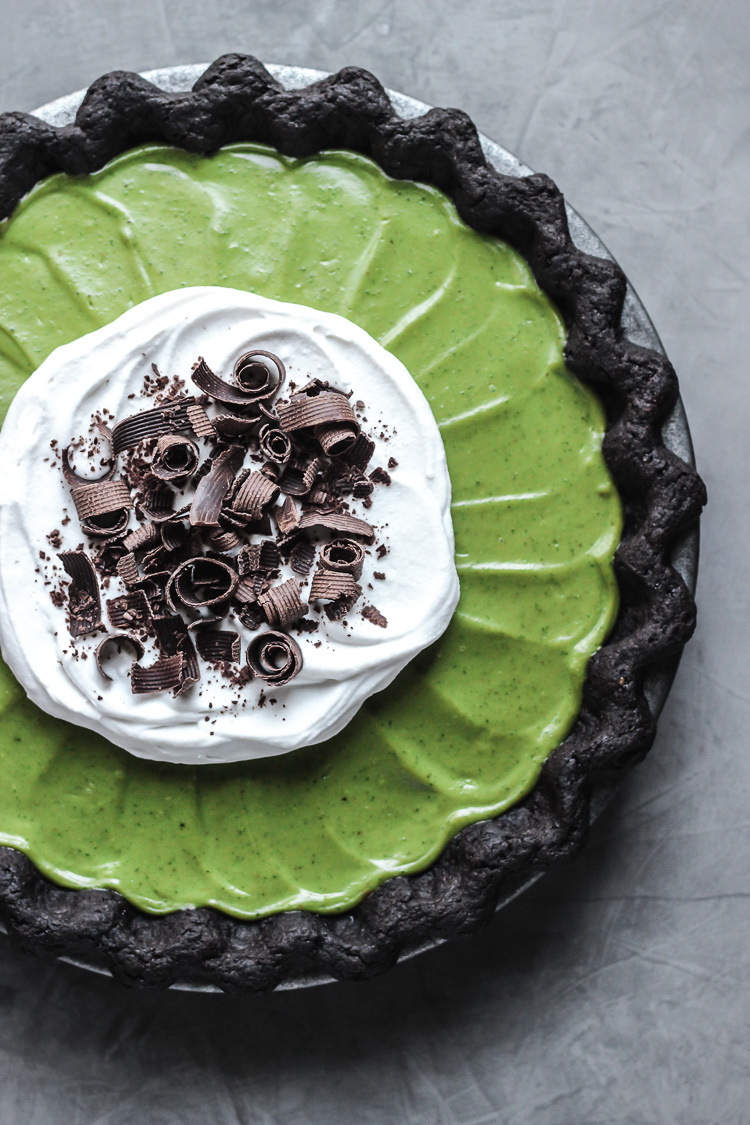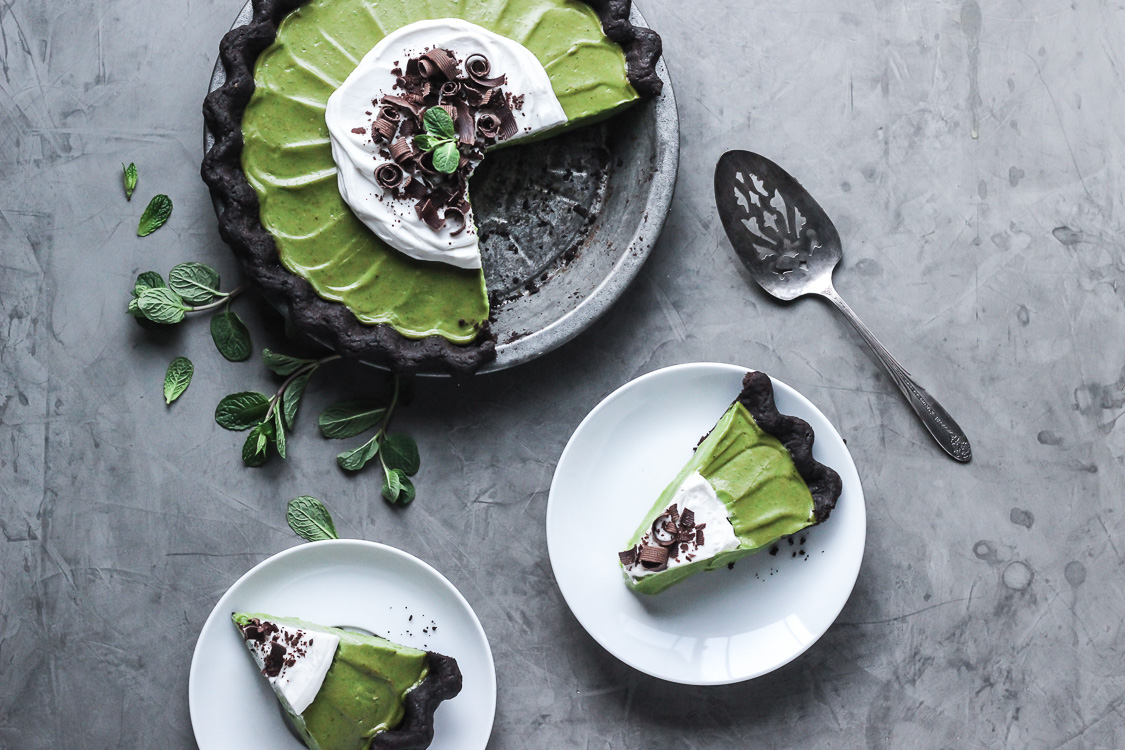 Finally, the pie gets topped with whipped coconut cream & shaved dark chocolate for a dessert that is not only stunning but that you can feel really good about eating! It has just the right amount of sweetness, is loaded with healthy fats, and it is refined sugar-free as well! Honestly, this matcha mint grasshopper pie would be good any time of year, but if you are still looking for a naturally green dessert for St. Patrick's Day, then look no further ;)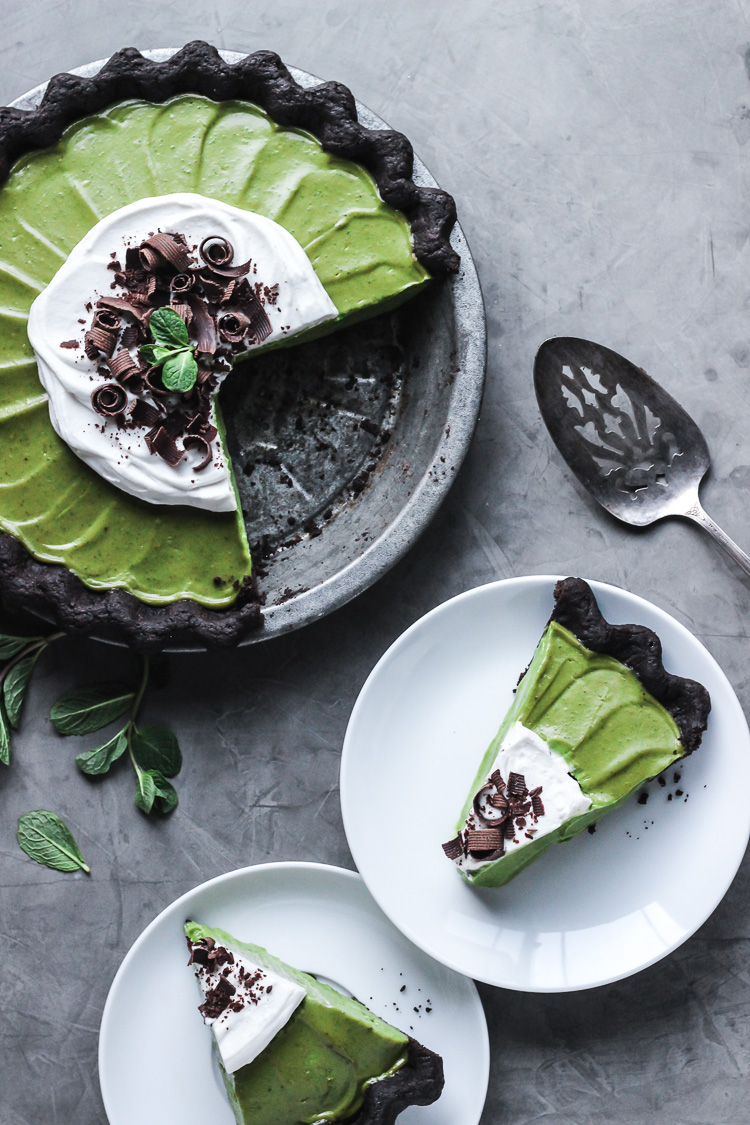 Print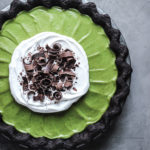 MATCHA MINT GRASSHOPPER PIE
---
Total Time:

4 hours 45 minutes

Yield:

1

pie: 8 -12 slices

1

x
FOR THE CRUST:
1

cup

(130g) flour (we used all-purpose einkorn flour)

4 tbsp

cocoa powder (we used

2 tbsp

regular cocoa &

2 tbsp

black cocoa)

2 tbsp

sugar (we used unrefined cane sugar)

1/4 tsp

fine grain salt

2 tbsp

neutral oil (we used avocado oil)

1/4

cup

palm shortening, cold & cut into small pieces

3 tbsp

ice cold water
FOR THE FILLING:
3

large avocados

3/4

cup

maple syrup

1

cup

(20g) mint leaves

1/2

cup

cocoa butter, melted & cooled

1/4

cup

coconut milk

1 tbsp

culinary grade matcha (we use Encha)

1/4 tsp

fine grain salt

1 tsp

vanilla

1 tbsp

lemon juice

4

drops mint extract
FOR THE TOPPING:
1

small (5.4oz) can coconut cream, refrigerated

2 tbsp

maple syrup

2

drops mint extract

1/4

cup

shaved dark chocolate
---
Instructions
FOR THE CRUST:
Start by whisking all of the dry ingredients together in a bowl
Drizzle in the oil & stir until the mixture resembles coarse meal
Add in the cold palm shortening pieces & cut into the flour
Stir in the ice cold water 1 tbsp at a time, just until the dough gathers into a ball
Wrap the dough in plastic wrap, press into a disk & refrigerate for 2 hours
Once pie dough has chilled, lightly flour the pie crust disk & roll out into an 11″ circle between 2 pieces of parchment paper, lightly dusting with flour as needed
Transfer pie dough to a 9″ pie pan, flute the edges, prick the bottom of the crust with a fork & refrigerate the crust while you pre-heat your oven to 400f degrees
Line the refrigerated pie crust with a circle of parchment paper & pie weights or dried beans & bake for 15 minutes, remove pie crust from oven, remove parchment & weights/beans, return to the oven to bake for another 5 minutes
Remove pie crust from oven & let crust cool at room temperature
FOR THE FILLING:
Bring about 1 cup of water to a boil, place mint leaves in a small strainer over a bowl & prepare a small ice bath in another bowl
Once the water is boiling, pour water over the mint leaves to quickly blanch them & then lift the strainer out of the hot water bowl & into the ice bath, making sure that the mint leaves get submerged in the ice water
In the jar of a high speed blender, add the avocado, prepared mint leaves, maple syrup, coconut milk, matcha, salt, vanilla, lemon juice, cocoa butter & a couple of drops of mint extract
Blend on low, slowly increasing the speed to medium low, until mixture is perfectly smooth (if you do not have a high speed blender & use a food processor instead, process until smooth & then strain the mixture to ensure a perfectly smooth filling)
Taste the filling to see if it is minty enough for your liking (we used a total of 4 drops of mint extract to achieve our ideal minty-ness)
Pour the filling into the cooled pie crust, spreading evenly – I used my offset spatula to create a scalloped pattern
Chill pie in the refrigerator for 2 hours before topping with whipped coconut cream & chocolate shavings
FOR THE TOPPING:
If you cannot find a can of just coconut cream, refrigerate a can of coconut milk overnight, remove from the fridge & carefully scoop out just the cream from the top of the can
Whip cold coconut cream, maple syrup & mint extract until light & fluffy (about 3 minutes)
Add to the top of the pie (you can cover the entire top of the pie with whipped coconut cream & chocolate shavings, but I wanted to leave some of that gorgeous green filling showing)
Using a vegetable peeler, shave the edge of a slightly warm dark chocolate bar to create shaved curls
Sprinkle shaved dark chocolate on top of the whipped coconut cream
Return pie to the refrigerator for 30 minutes to let the coconut cream firm up a bit
Slice, serve & enjoy :)
Notes
If you do not plan on serving the entire pie in the same day you make it, I recommend covering the entire top surface of the pie with coconut cream, this will keep the avocado from oxidizing. Also, store any leftover pie in an airtight container.
Prep Time:

0 hours

Cook Time:

0 hours