My hubby absolutely loves chocolate. I, on the other hand, do not crave chocolate quite like he does. What is crazy, is that he always happens to crave chocolate the most when we don't have anything chocolatey in the house and said cravings typically occur in the evening. To avoid having to run to the grocery store late at night to satisfy these chocolate needs, I needed to come up with a fast and simple chocolate recipe that could be made from staple ingredients in our kitchen. This chocolate avocado mousse has become the perfect answer to those random chocolate cravings. This mousse comes together so quickly I can have it made, chilled and ready to eat in less than 20 minutes, which is definitely faster than it would take me to run to the grocery store.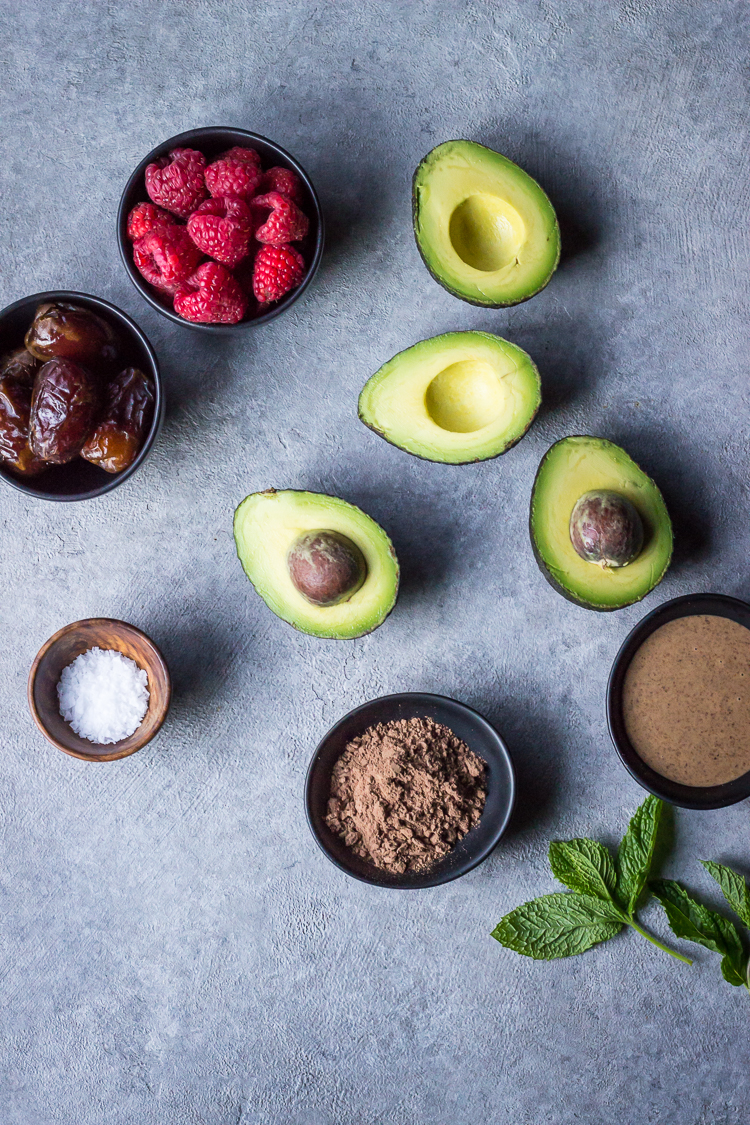 We always have avocados in our house as well as cocoa powder, dates and almond butter, so whipping up this chocolate avocado mousse is totally possible at any time in our kitchen. While you may find yourself questioning using avocados in a dessert, just trust me on this one and try it. The avocados are the key to creating the texture of this quick and easy mousse. The cocoa powder, dates and almond butter impart their flavors to the creamy avocado base and all of these ingredients combine to make for a dessert that is filled with healthy fats and natural sweetness. Raspberries go so well with chocolate and that sprinkling of fresh mint adds just the right refreshing touch.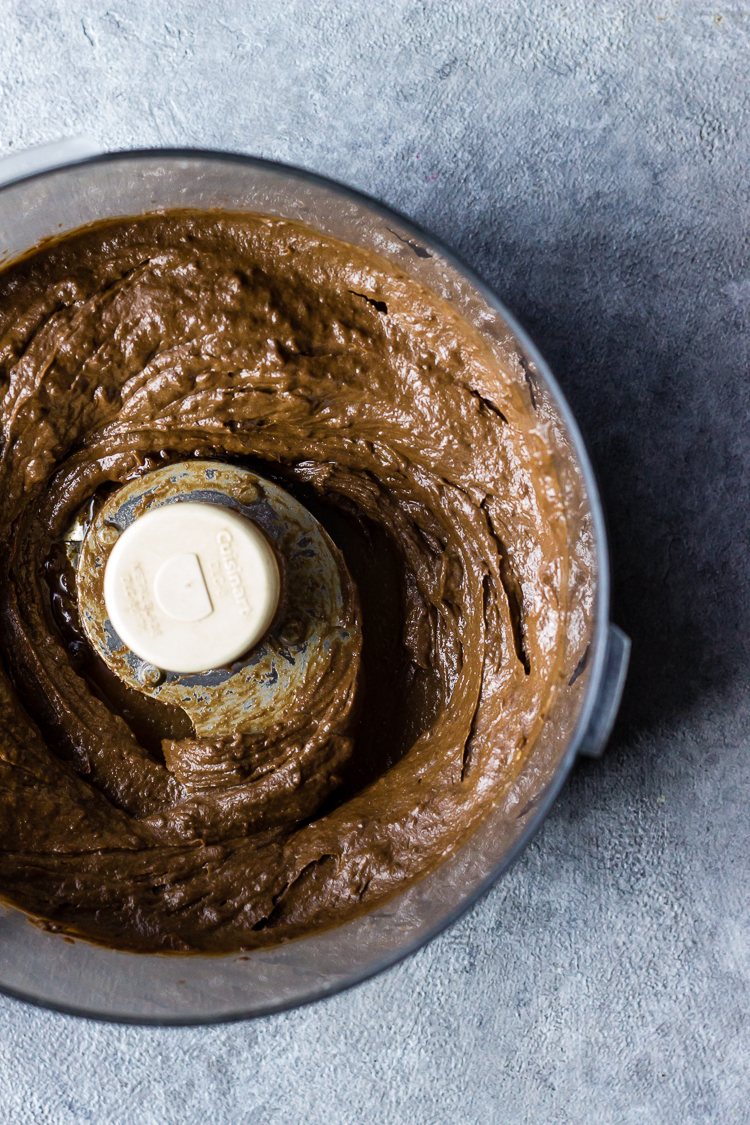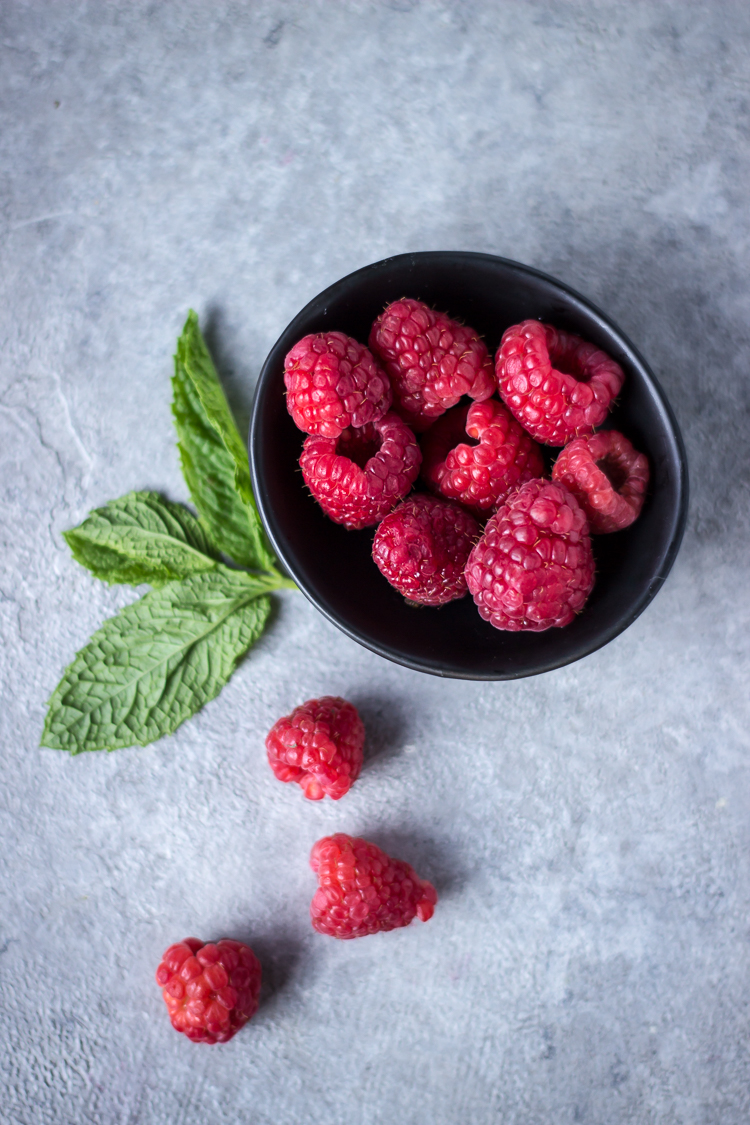 What is so great about this dessert is that it is not only dairy free & gluten free, but it is absolutely delicious. So the next time one of those random chocolate cravings hits your house, this chocolate avocado mousse will come to your rescue. If you don't have raspberries on hand, any fruit that goes well with chocolate can be substituted or you could even top it off with some whipped coconut cream. Whatever way you choose to enjoy your chocolate avocado mousse, you'll definitely want to have this recipe in your back pocket.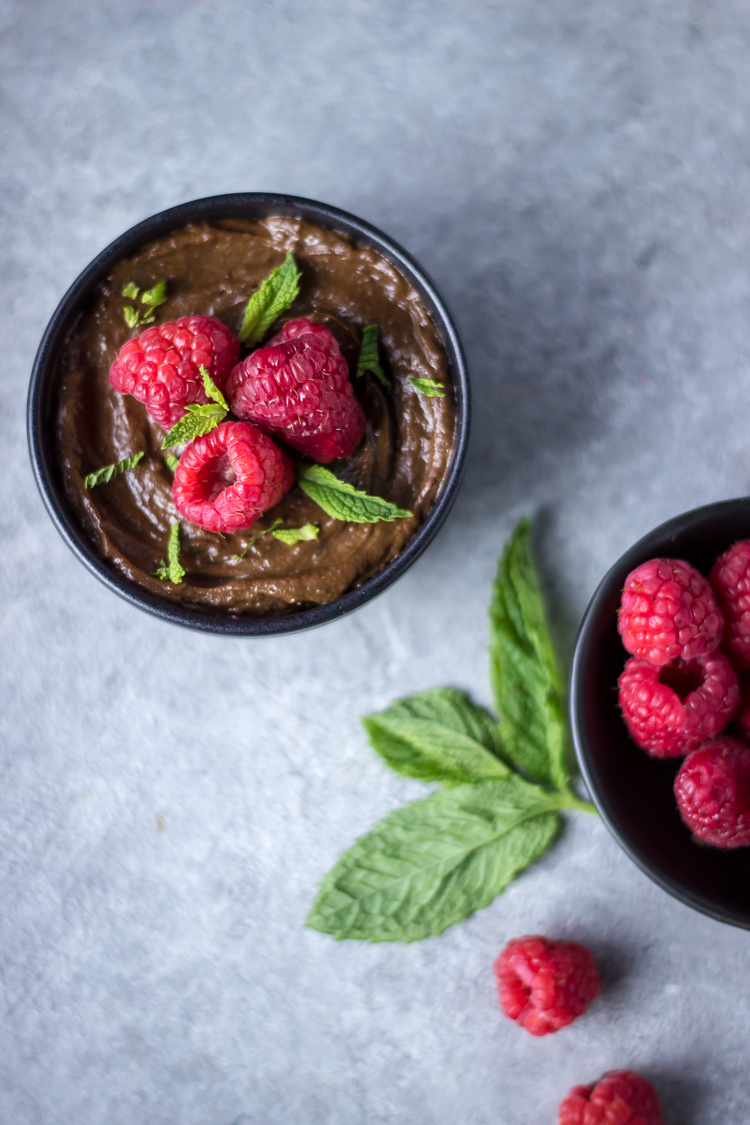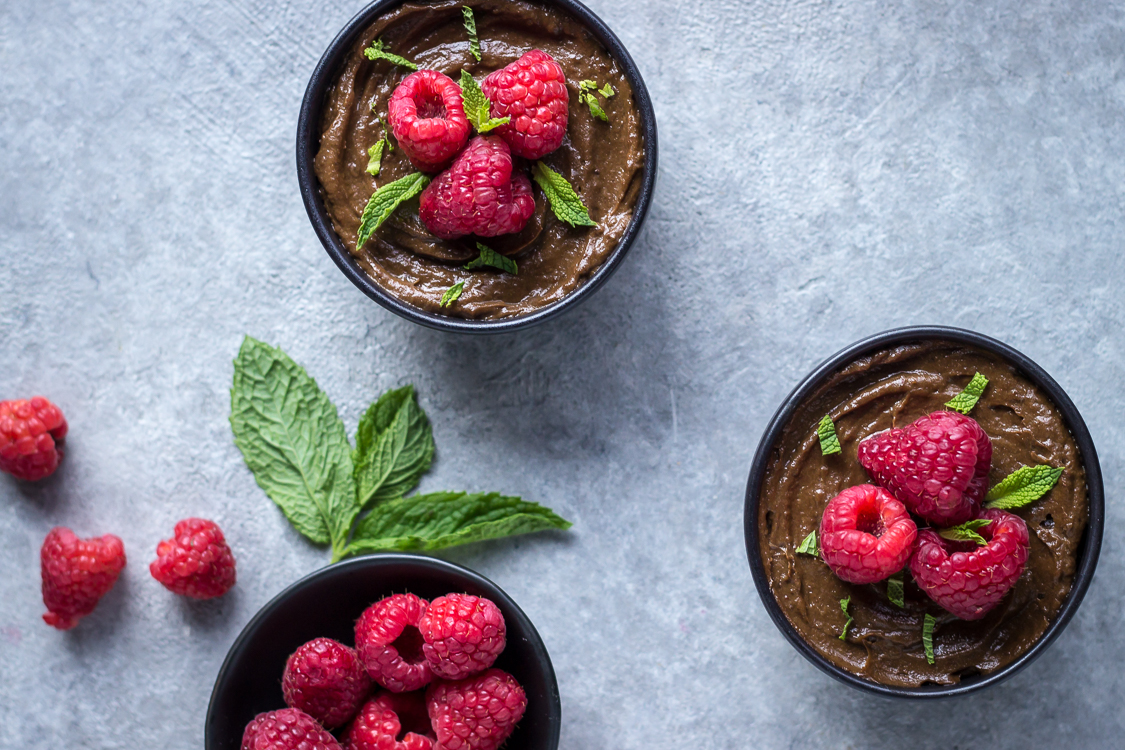 Print
2

small avocados or

1

large avocado, peeled & pitted

8

medjool dates, pitted (if your dates are not very soft, pre-soak them in hot water for

15

minutes)

1/4

cup

almond butter (we love this almond butter from Moon Juice

1/4

cup

cocoa powder
pinch of salt
fresh raspberries
fresh mint
---
Instructions
Add avocados, dates, almond butter, cocoa powder & a pinch of salt to the bowl of a food processor
Process until very smooth, about 3-5 minutes
Fill 4 small dishes or ramekins with mousse
Top each mousse off with raspberries & place in the freezer for about 10 minutes to chill quickly or cover & place in the refrigerator until ready to serve
Top with chopped fresh mint before serving
Nutrition
Serving Size:

4 small servings or 2 large servings