There's something special about a well put together cheese board. Salty, sweet & savory while mixing crunchy & soft textures – a good cheese board brings all of these elements to the table. The thing I love most about cheese boards is how they are quick to pull together while at the same time looking super impressive. Cheese boards are so much more than a spread of appetizers – they are pretty enough to be a centerpiece and a conversation starter as well. Whether you are creating a cheese board to share with someone special or you are looking for an appetizer spread to serve before a holiday feast, I'm going to share some tips on how to build a cheese cheese board that will deliver in any season.
CHEESE SELECTION: Always select cheeses from different families with different textures: choose creamy, semi-firm, and hard cheeses for balance – three or four different cheeses should make for a simple but compelling board. Consider incorporating cheeses made from different kinds of milk as well: goat, cow and sheep, for example. Allow about 3 oz of cheese per person when considering how much cheese you'll need.
BALANCE TEXTURES & FLAVORS: Its not all about the cheese, the complimenting ingredients are what will make your cheese selections shine. Bring crunch to your cheese board with crackers and nuts. Balance the salty & savory flavors with the sweetness of honey & candied nuts. Compliment your spread with fresh ingredients like castelvetrano olives and sliced seasonal fruits.
CONSIDER THE SEASON: Whenever I build a cheese board I want it to be a reflection of the season – in the winter, I choose pears, persimmons & pomegranates. In the fall you could choose grapes, dates & figs – stone fruits would be lovely in the summer, while strawberries & apricots would be perfect in the spring.
MAKE IT PRETTY: A beautifully put together cheeseboard is a feast for the eyes, so arranging your ingredients strategically for presentation is an important element to keep in mind. Scatter different ingredients around the cheese to let your guests mix & match their pairings. I love to utilize fresh greenery like rosemary sprigs or olive branches to garnish my cheeseboards for a gorgeous display.
MAKE IT AHEAD: Set out your cheeses at least 30 minutes to an hour before serving. This will allow them to come to room temperature which brings out the full flavor of the cheeses. All of the other ingredients can be set up ahead of time as well, except for the fresh fruit slices, they should be sliced and set out just before serving.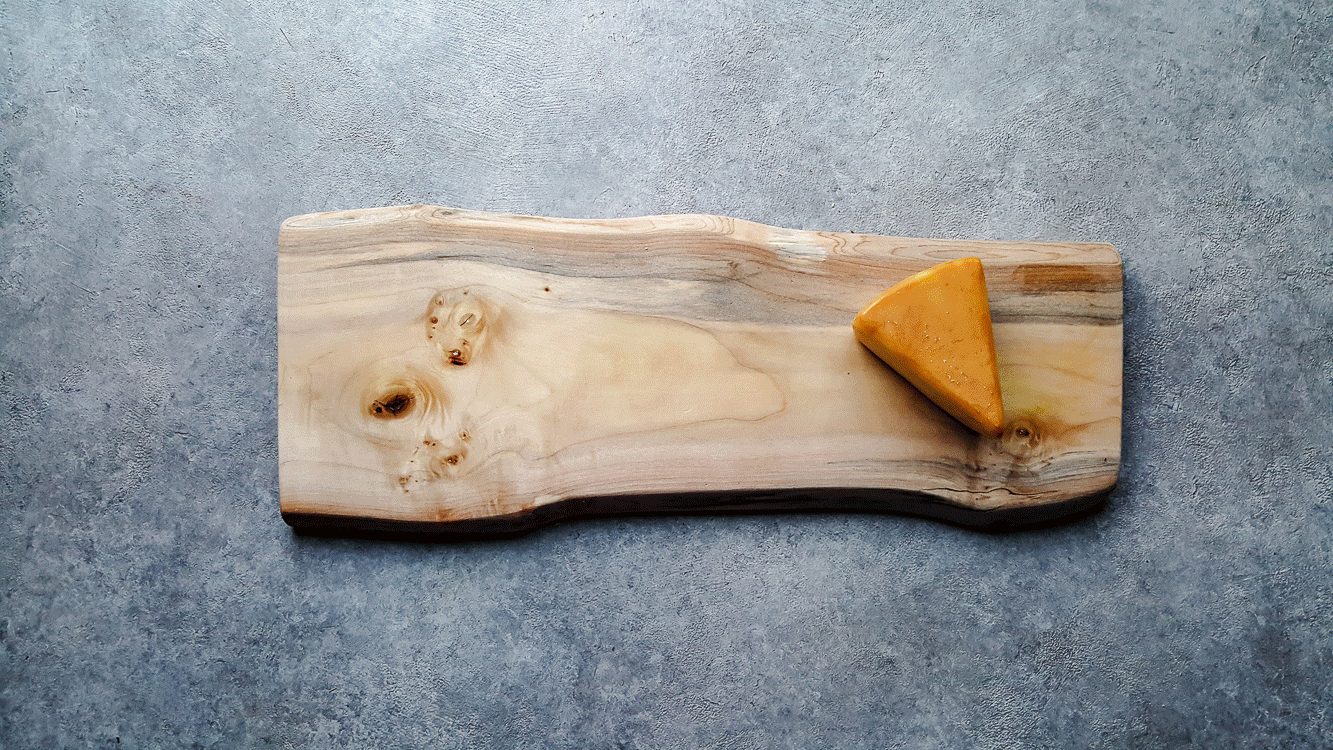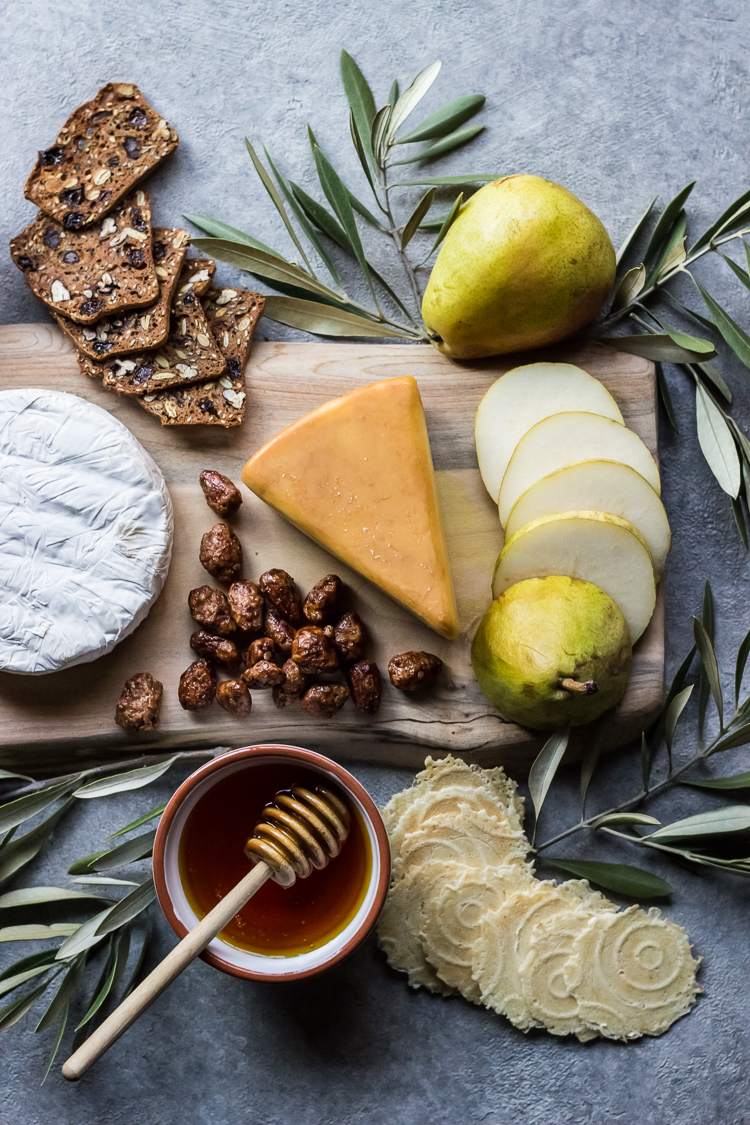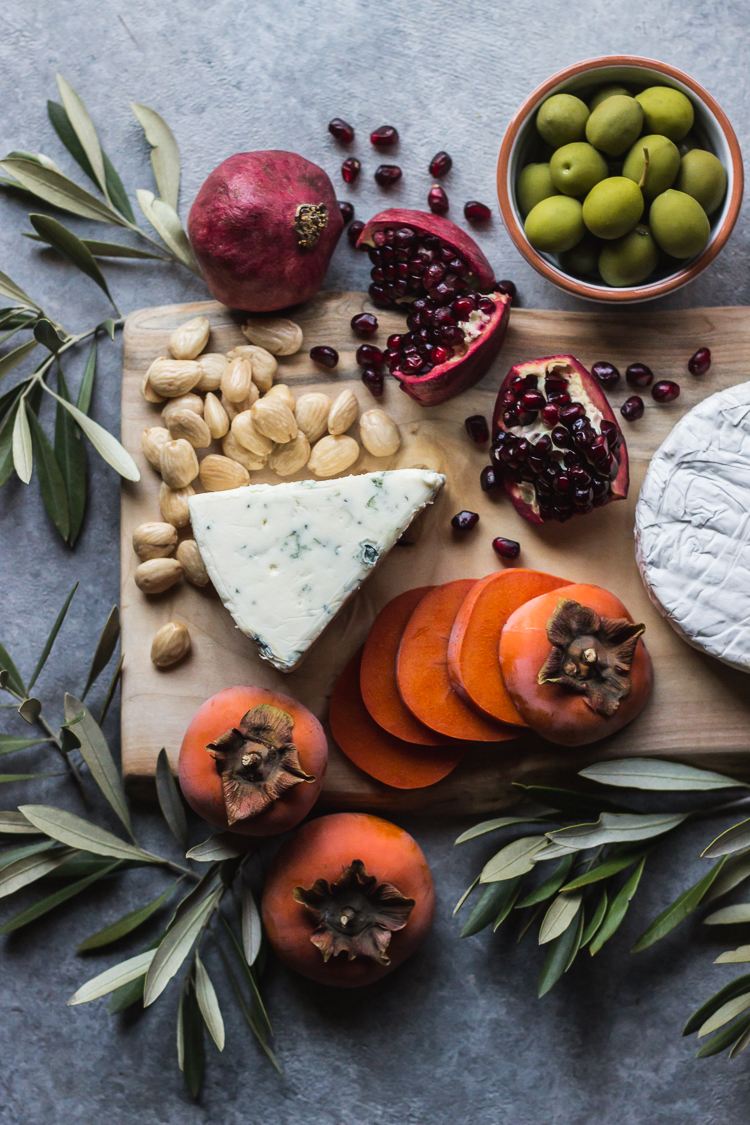 Being in the midst of a busy holiday season with so many deadlines for work, etc – I was so grateful to team up with Raley's to try out their new eCart online shopping service. Bearing in mind that our life is inherently hectic, I was looking forward to experiencing the convenience of an online grocery shopping service for the first time.
Last weekend we decided to have an impromptu gathering, so of course that meant we would be serving a cheeseboard. I logged onto my computer and a few clicks later my eCart was full of all the cheese board essentials I needed. From there it was super simple to select a day & time to pick up my groceries. A personal shopping assistant from my local store texted me when 2 of the items I ordered happened to be out of stock. She texted me a photo of some possible substitutions to choose from and thankfully she was able to find very close alternates for the cheese board I was building.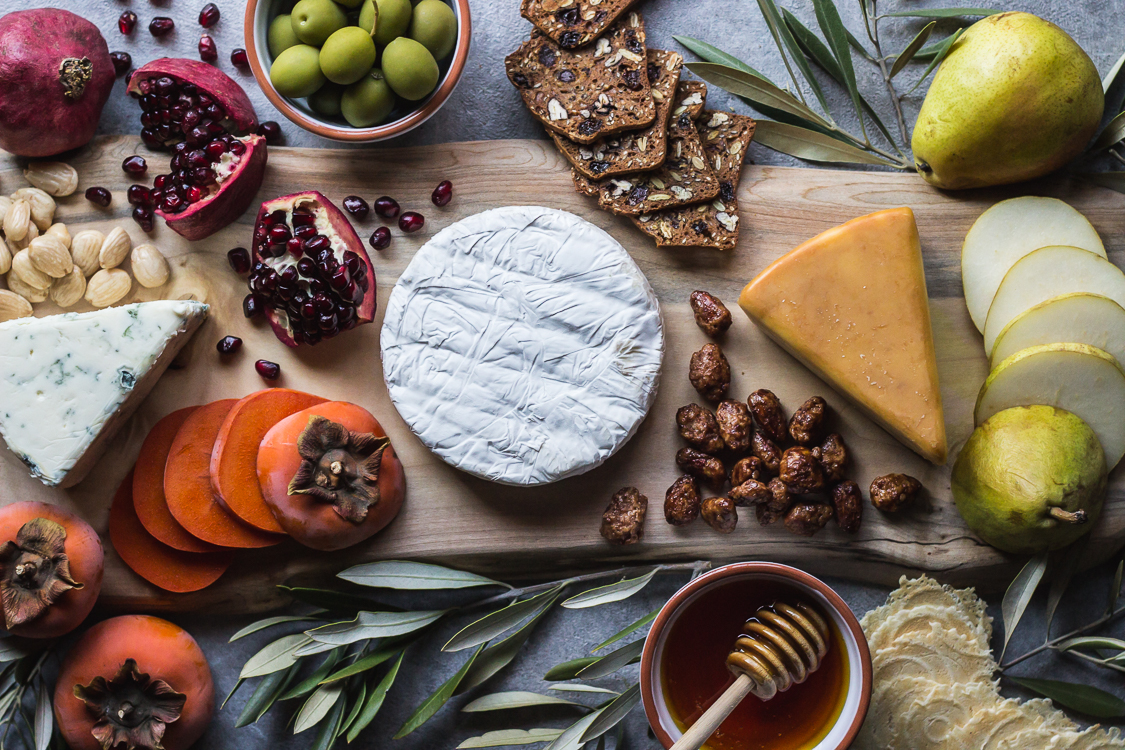 When it came time to pick up my order, I cannot even explain how exciting it was to pull up to the designated eCart parking slot, text the store that I had arrived & moments later be greeted by the personal shopping assistant who had fulfilled my grocery order. She loaded the groceries in my car and even surprised me with a beautiful holiday bouquet as a welcome gift for making my first order with eCart!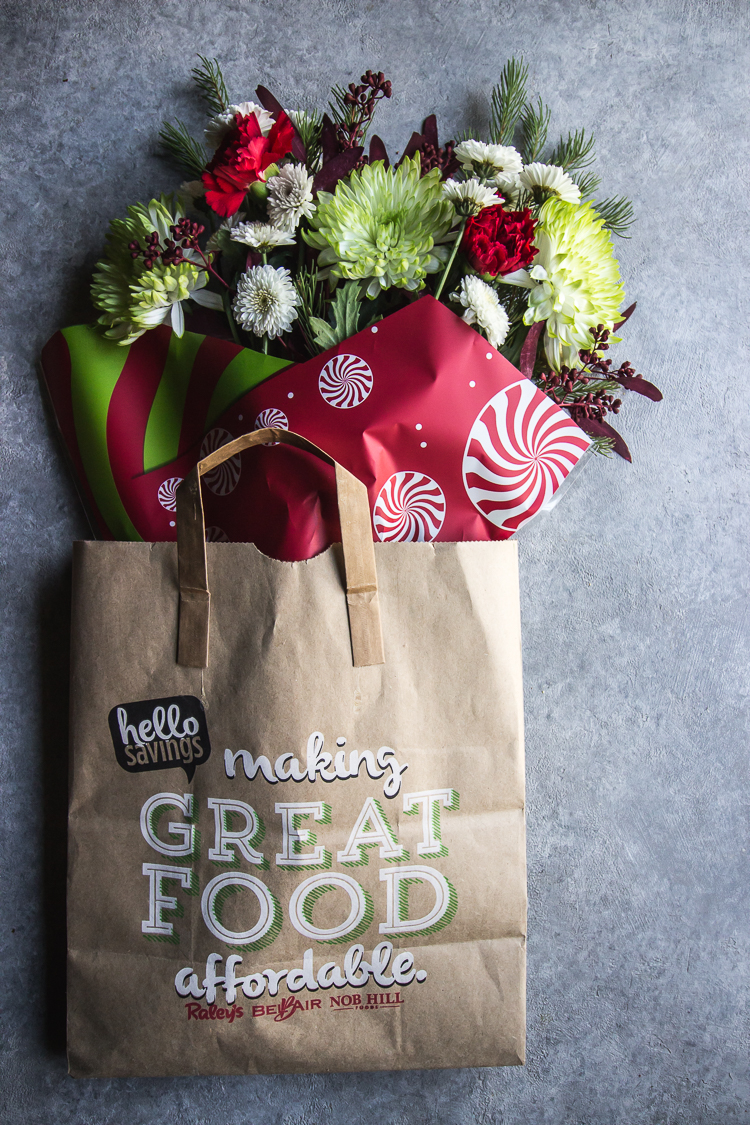 The experience was nothing short of amazing – I found myself imagining just how useful this online shopping service would be for our life. Especially since I am the kind of person that tries to make a thorough shopping list before I head to the grocery store but somehow I always seem to forget at least one thing we really needed. Not to mention, when I make it to the store, it is not uncommon for me to realize that I forgot to actually bring my shopping list (its pretty ridiculous, I know!)
Considering you don't even have to leave your car, much less meander through the aisles of the store or wait in line to pay for your groceries (and in my case, come home only to realize that I forgot something) makes the time-savings alone worth using eCart. I am completely smitten with this service and will absolutely be making use of it on the regular.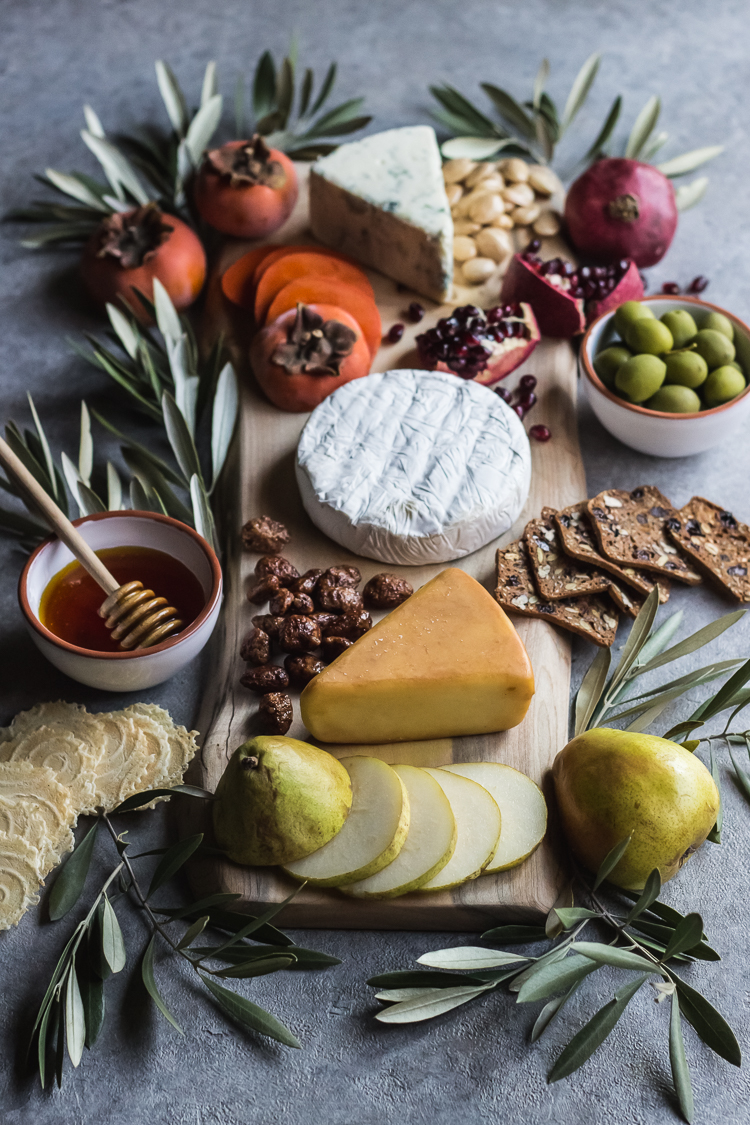 Print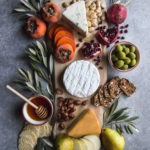 HOW TO BUILD A CHEESE BOARD
---
HARD CHEESES | like sharp cheddar or gouda
SOFT CHESES | like brie, camembert or chevre
SEMI FIRM CHEESES | like asiago or blue cheese
NUTS | marcona almonds & candied pecans or walnuts
CRACKERS & BREAD | we love to use Raincoast Crisps, thin crackers or a fresh sliced baguette
HONEY
OLIVES | we love castelvetrano olives
FRESH FRUIT | use whatever is ripe & in season
OTHER OPTIONS: fruit spreads, dried fruits & charcuterie
---
Instructions
Let cheeses sit at room for at least 30 minutes to 1 hour before serving
Arrange all of your ingredients on a large board or platter, scattering different ingredients around the cheese to let your guests mix & match their pairings
Garnish with fresh greenery & add in fresh fruit slices just before serving (if using)
Prep Time:

0 hours

Cook Time:

0 hours
This post was sponsored by Raley's – all opinions expressed are my own, as always.
Thank you for supporting the companies that support this blog!