Fall is here and with its arrival comes pumpkin spice fever.  There really is no way to get around the season without baking at least one thing with pumpkin and spice.  So this season, my answer to the pumpkin spice call was these pumpkin cream cheese muffins with walnut streusel.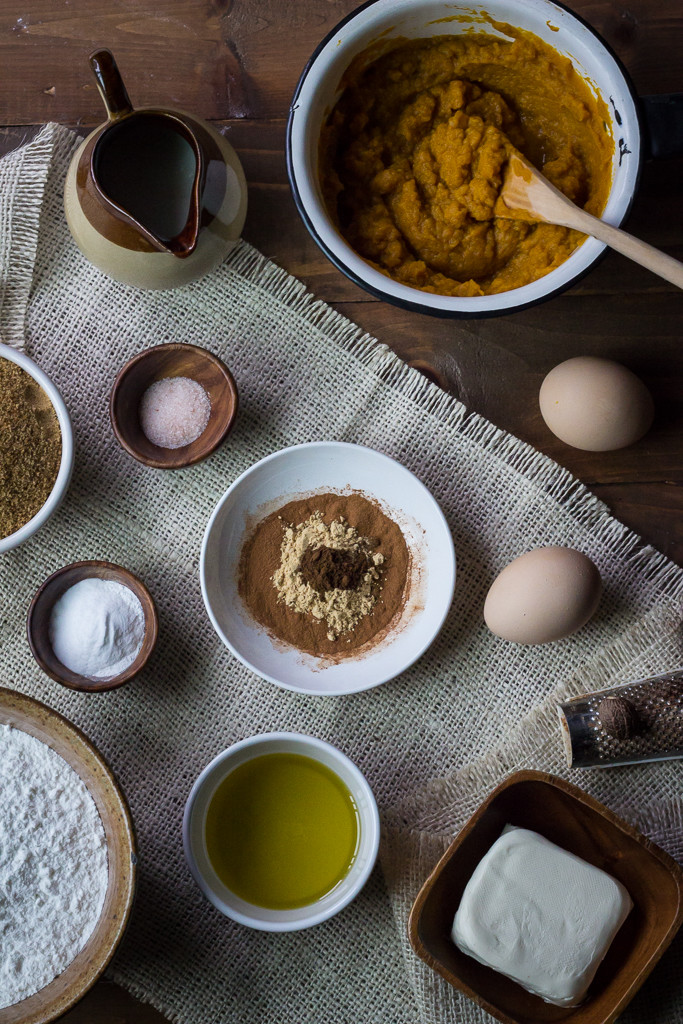 Over the years, my love for pumpkin has transformed from my former childhood hatred of it.  Growing up the only pumpkin food I ever knew was the frozen pumpkin pie my older sister always got to choose for our Thanksgiving & Christmas celebrations- which I was not a fan of at all.  There was just something about it that never worked for me.  Now that I have grown up and have the opportunity to experience all manner of food in my own kitchen, I have learned to love pumpkin along with what seems like everybody else in the world.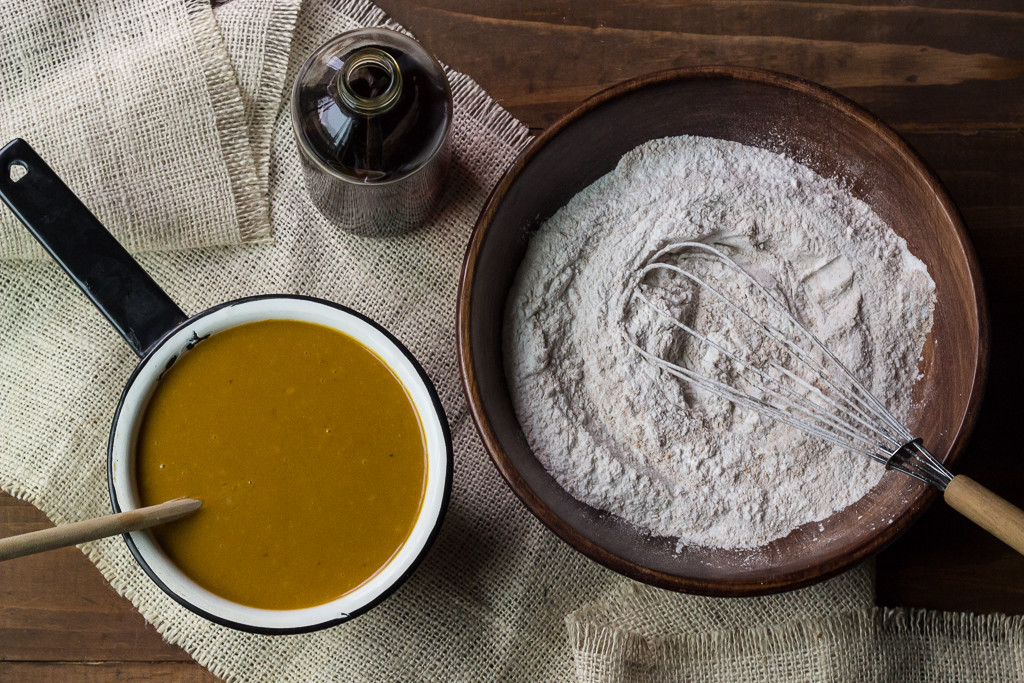 In my pumpkin experimenting, I have found that one of my favorite ways to enjoy pumpkin is with cream cheese.  The way that the tart and savory cream cheese compliments the warmth of the pumpkin and its accompanying spices is just perfect. So combining pumpkin and cream cheese into muffins was the best choice because muffins are one of my favorite things and for good reason-  muffins are quick to pull together and you end up with perfect portions that are easy to eat on the go or share with friends and family.
Since developing this recipe, I have learned of a very famous muffin that much resembles this one. And it just so happens that one of my closest friends used to work where these infamous pumpkin cream cheese muffins are sold.  After sharing the pumpkin cream cheese muffins from our kitchen with my friend, she was ecstatic to inform me that these were so much better than the infamous ones.  She specifically pointed out that the infamous ones are just way too sweet and artificial tasting, where as the ones from our kitchen had the perfect amount of sweetness and tasted natural.  I, of course, was so excited to hear her pumpkin cream cheese muffin testimony, as I strive to make sweets natural and lower in sugar without sacrificing any flavor or deliciousness.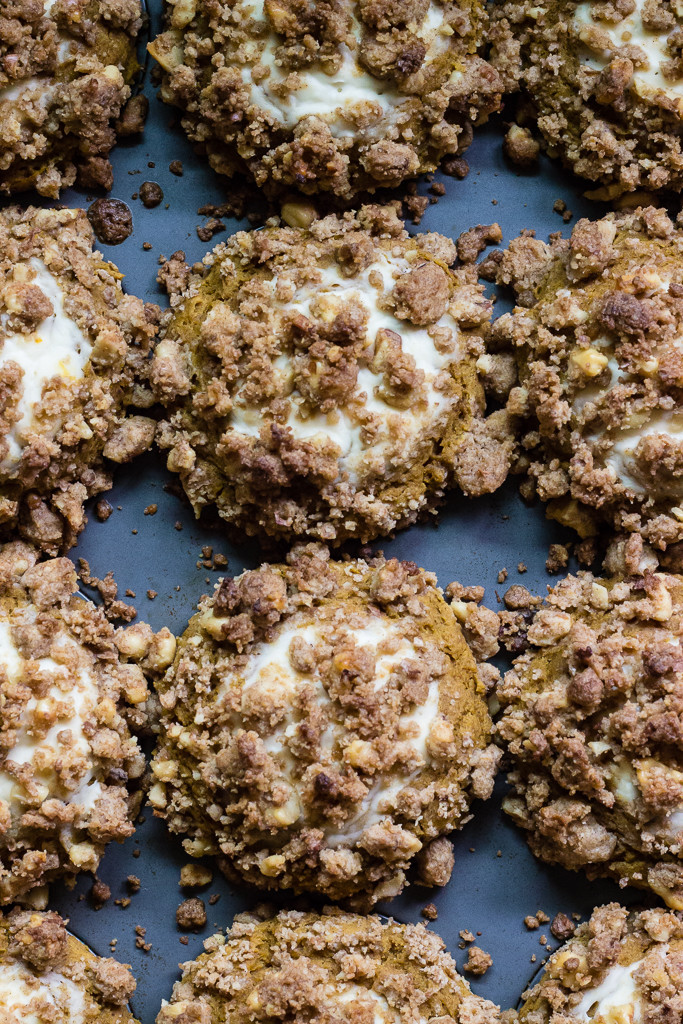 These pumpkin cream cheese muffins answer the fall pumpkin spice call and then some. The walnut streusel topping adds just the right amount of texture to the tender muffins and the smooth cream cheese. These muffins have definitely become a favorite in our house and have won over the hearts of many friends and family.  So, if you only know pumpkin as a from the freezer section pie, as I once did, these muffins will open your mind to the possibility of falling in love with pumpkin along with everyone else in the world ;)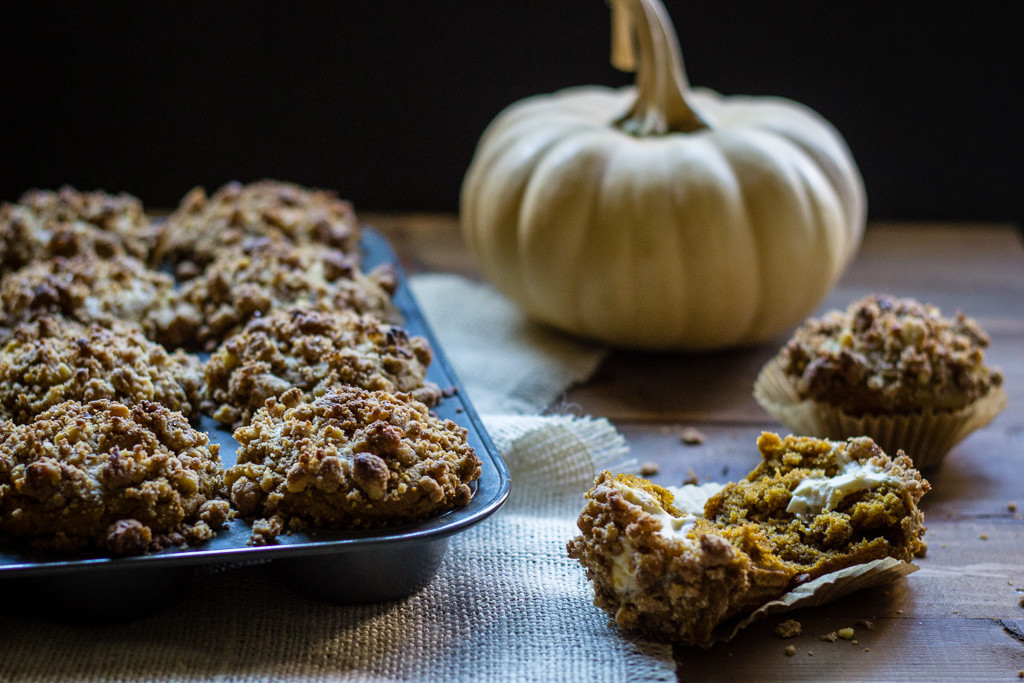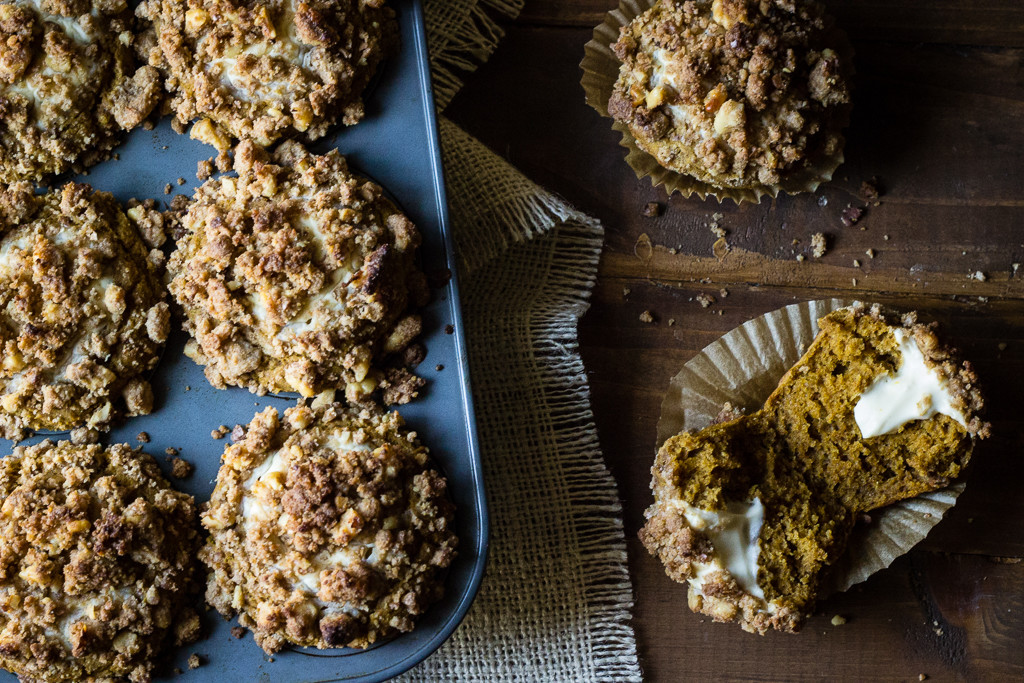 Print