Avgá me domátes (pronounced: ahv-GAH meh doh-MAH-tes) is a classic Greek dish where eggs (avgá) are cooked in fresh tomatoes (domátes).  Summer and tomatoes are synonymous in Greek households, where tomatoes are eaten practically every day while they are in season. Avgá me domátes is truly all about tomatoes, where they get cooked just enough to bring out their flavor without losing their classic fresh taste.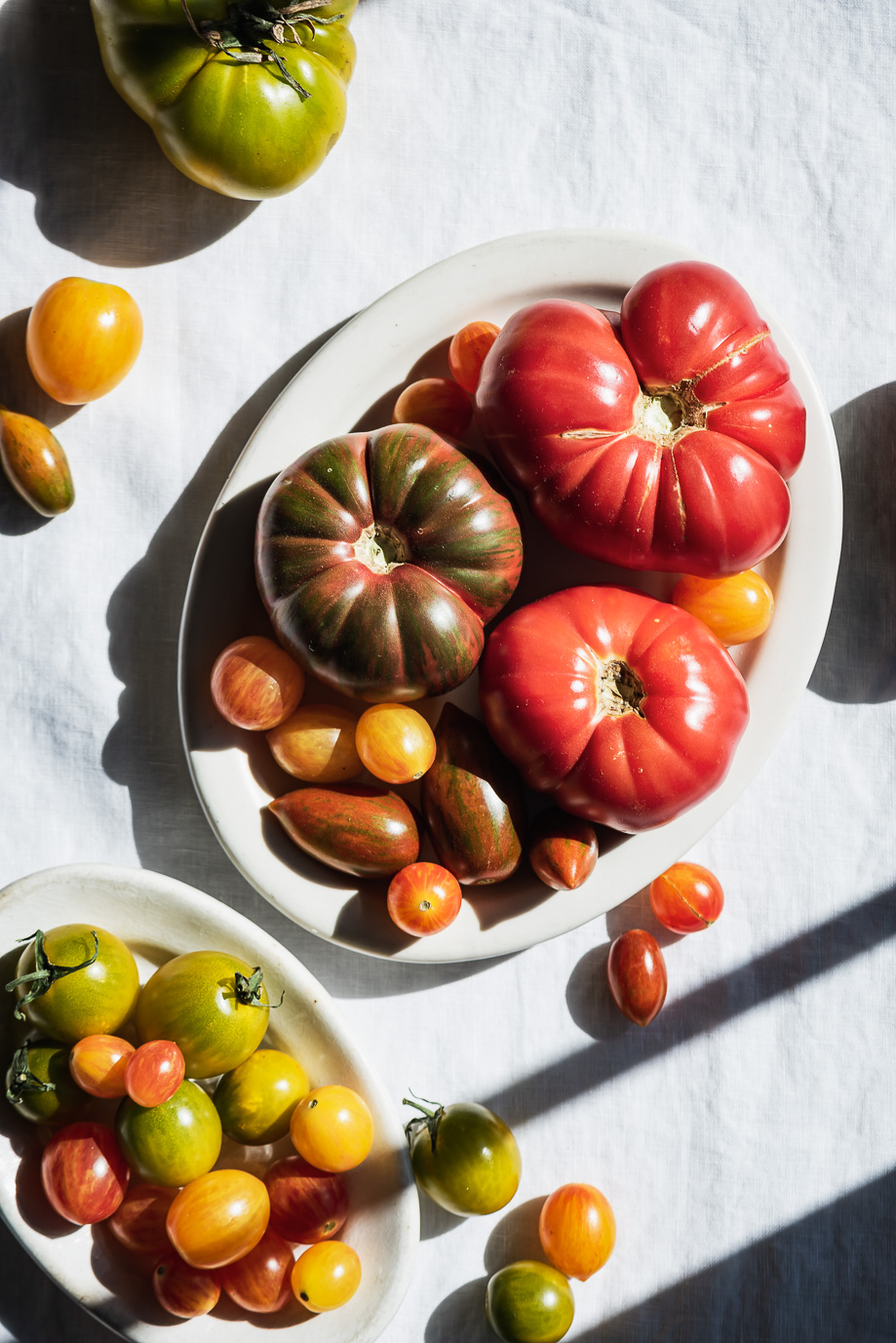 This is one of my mother-in-law's most treasured recipes. Every time we eat this meal together, she talks about her life growing up in Chaniá, Créte and her precious memories of her father Stéfano. She tells us of how they ate avgá me domátes together all of the time. Not just because it was delicious, but because her father did not know how to cook anything else. Avgá me domátes was the only dish he knew how to cook.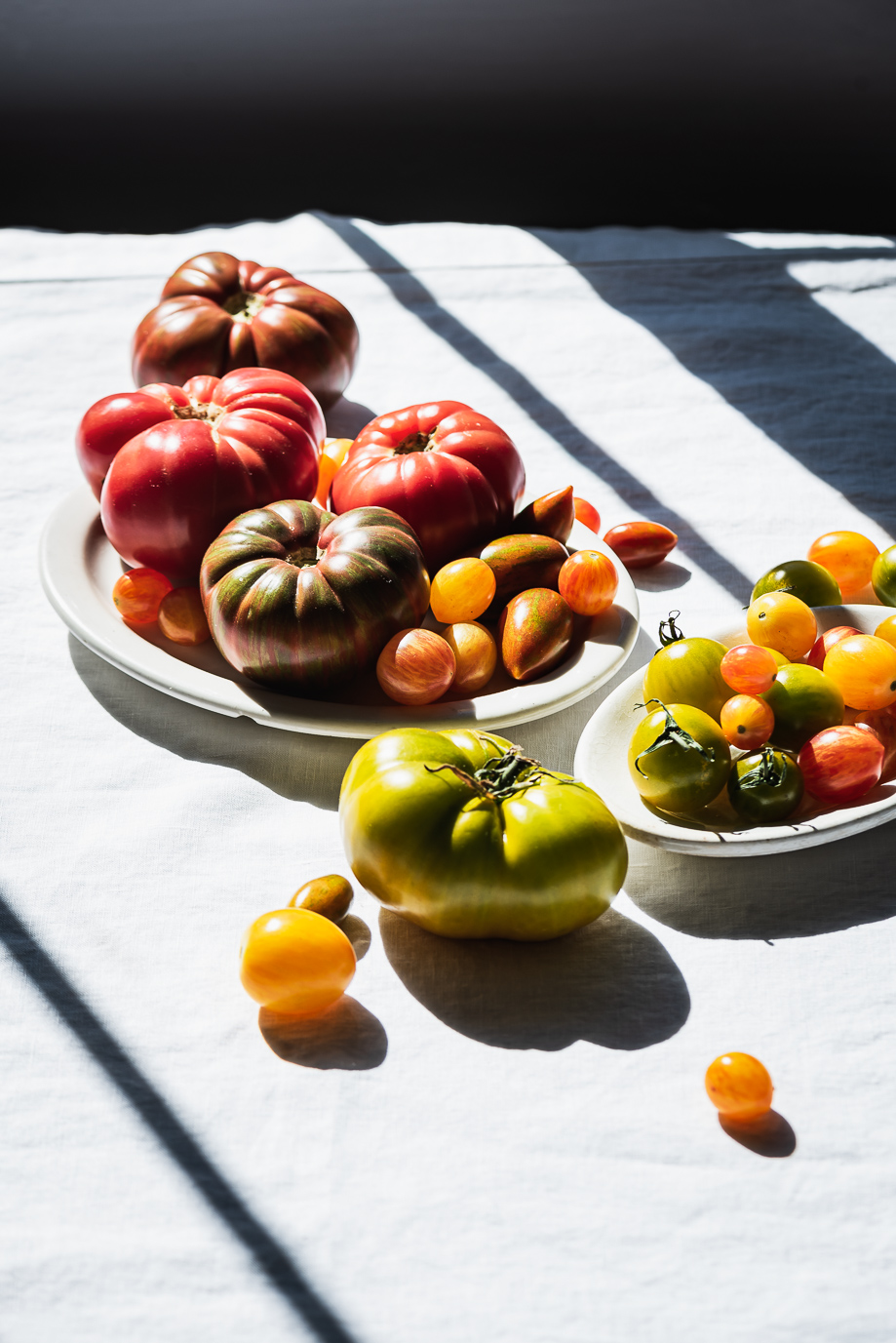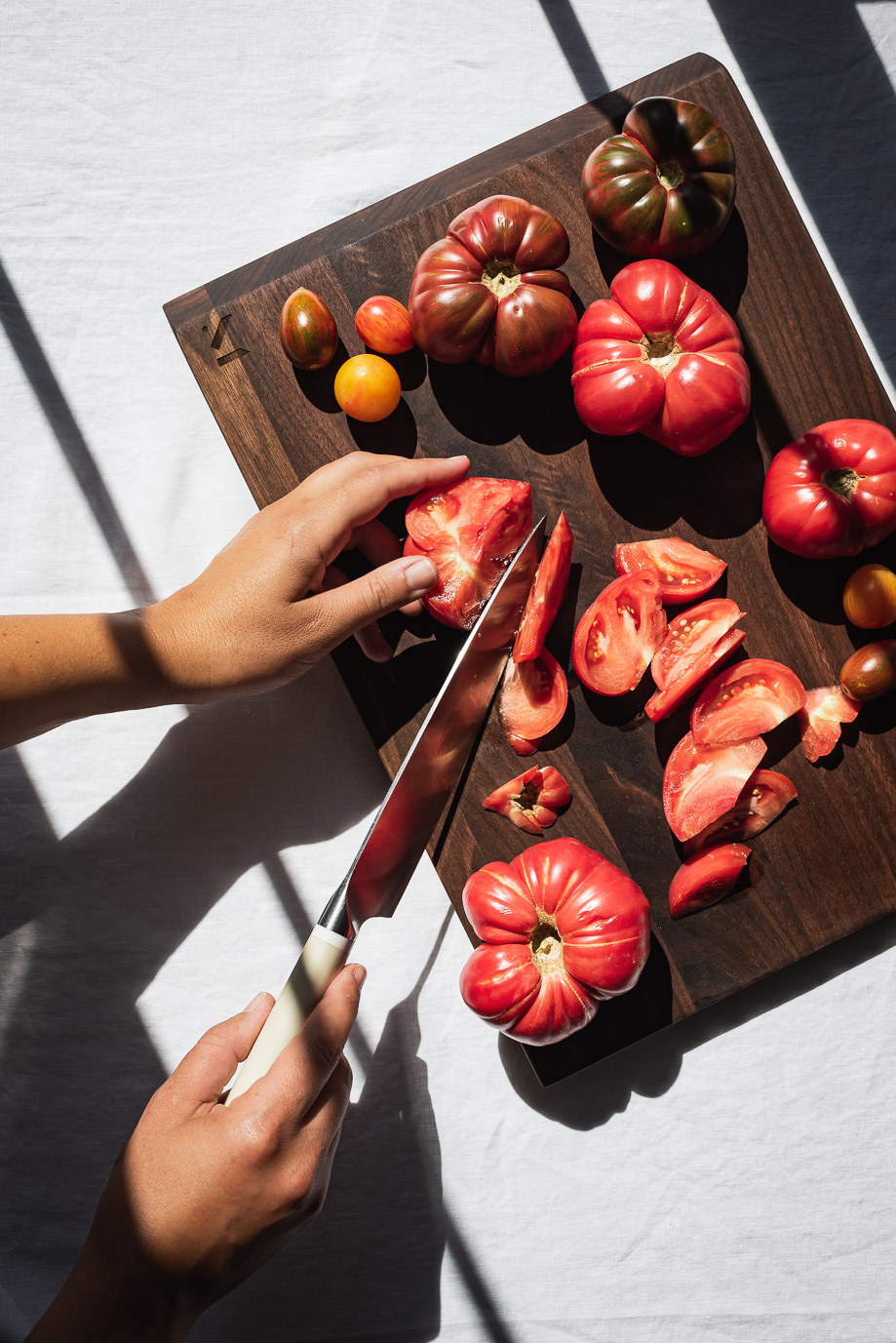 Fresh tomatoes get sauteed with onion and garlic in olive oil, a pinch of salt, a grind of black pepper – the simplicity of this recipe allows the perfection of the summer sun ripened tomatoes to shine through. Fresh eggs get nestled into the tomato sauce and are cooked until just set. Then it all gets topped with a drizzle of olive oil, crumbled feta and a sprinkling of Greek oregano. Just serve with some fresh bread on the side to soak up all of the goodness and a glorious meal awaits you.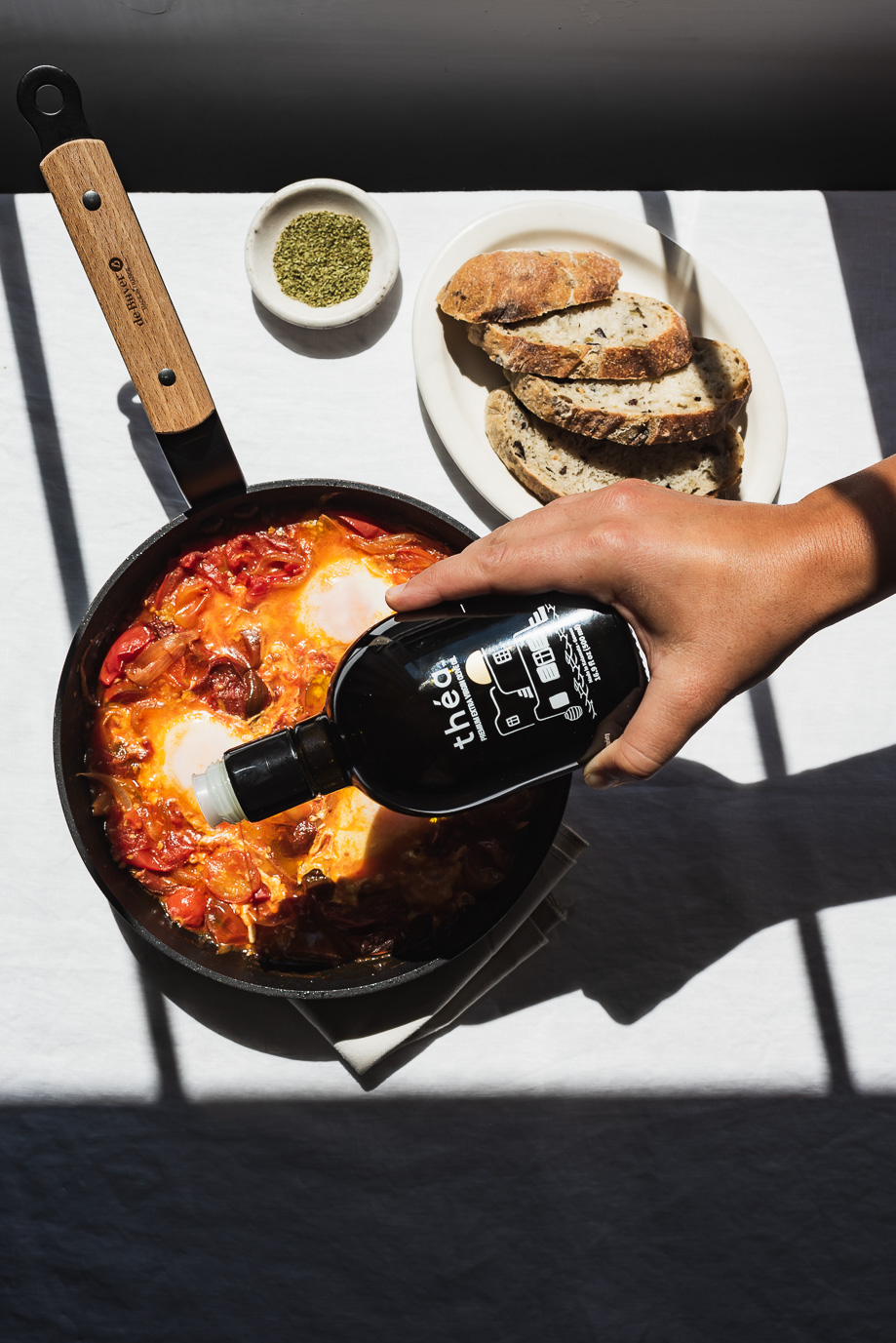 Every time we eat avgá me domátes I am reminded of how the simplest meals are often the best meals. Where the freshness and quality of the minimal ingredients used is what makes the meal so memorable. Peak of the season tomatoes, fresh pasure raised eggs, buttery Greek extra virgin olive oil & feta cheese –  you do not have to know much about cooking to make ingredients this pure taste great.
Though my hubby never got to meet his Papoú Stéfano, his memory lives on through the impact he had on his daughter.  We feel her love for her father every time we eat this meal. That is testimony to the remarkable effect that food can have on our lives.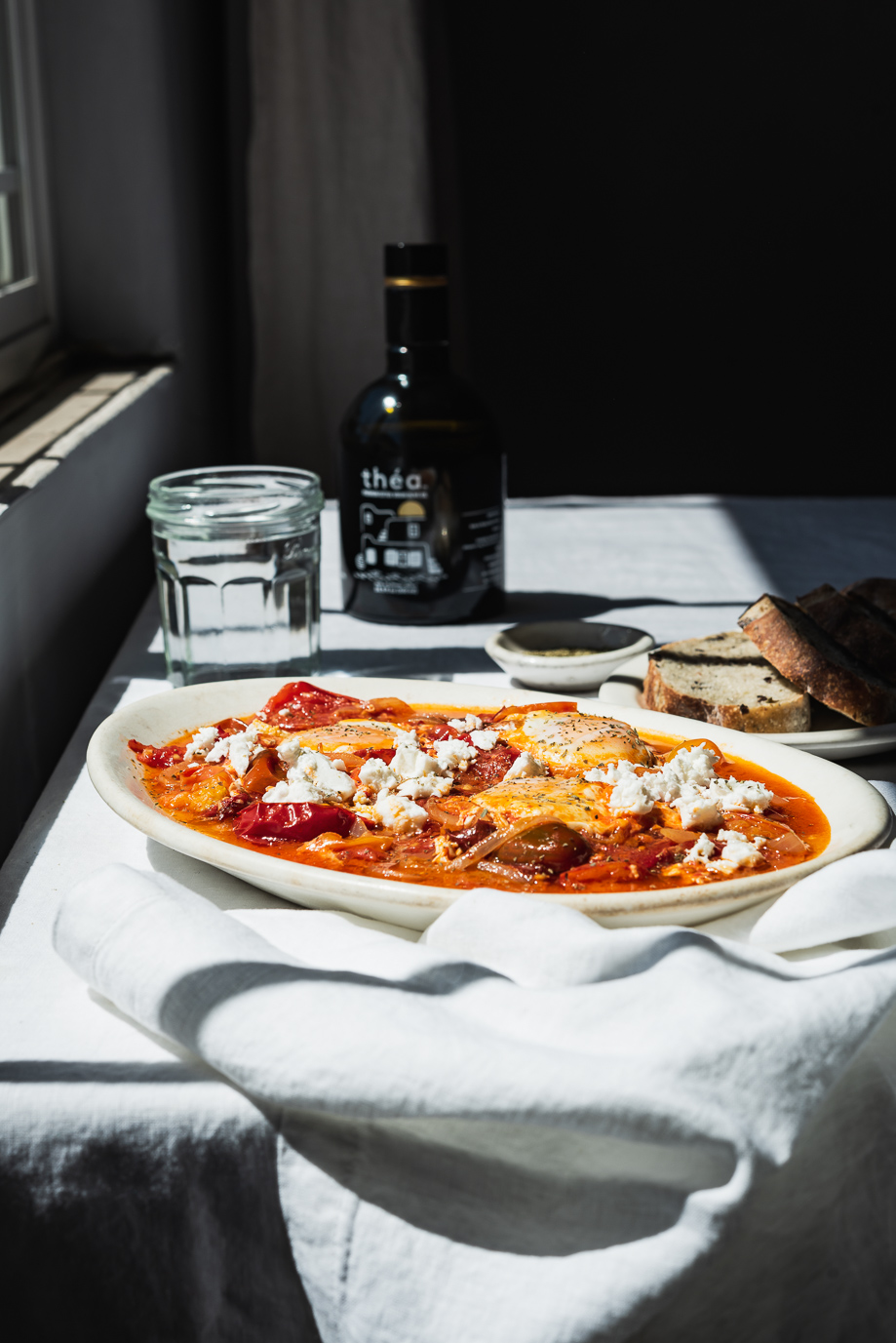 So, even if you do not know much about cooking, get yourself some fresh tomatoes, eggs & a great loaf of bread so you can experience the single meal that represents Papoú Stéfano's entire cooking legacy: avgá me domátes.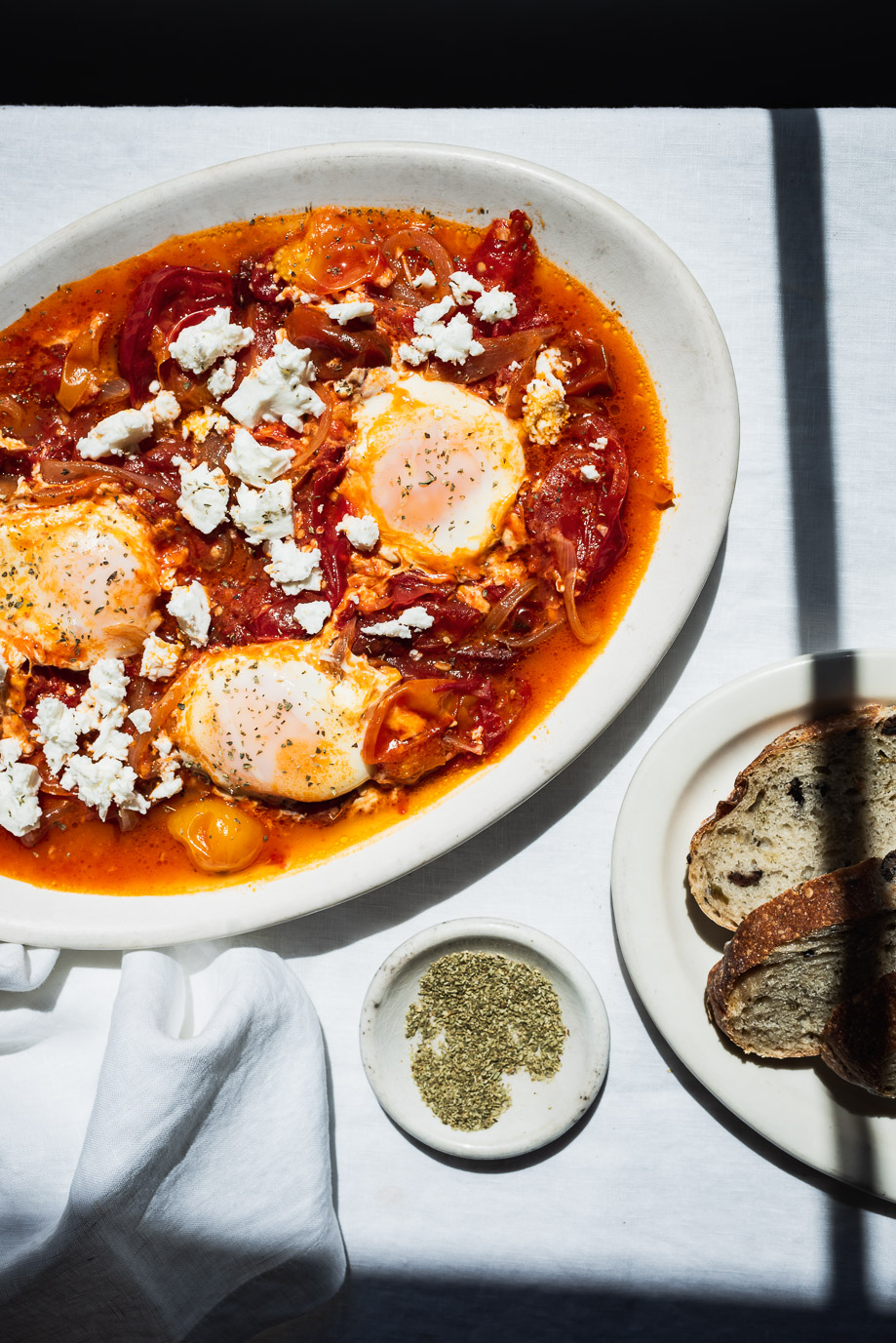 Print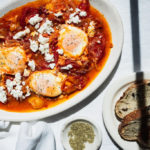 AVGA ME DOMATES
---
Total Time:

30 minutes

Yield:

2

servings

1

x
4

large tomatoes- chopped (about

3 cups

total)

1/2

large yellow onion- sliced

1

clove of garlic- minced

3 tbsp

extra virgin olive oil + more for serving
kosher salt – to taste
ground black pepper – to taste

4

eggs

1/2

cup

crumbled feta cheese

1/2 tsp

dried Greek oregano for garnish
---
Instructions
Heat a medium sized saucepan over medium heat
Add olive oil & onions- sauté onions, stirring often for approximately 7-10 minutes until soft & slightly golden
Add minced garlic & sauté for 1 minute
Add chopped tomatoes to pan & gently stir to combine with onions & garlic
Let tomatoes simmer for about 5 minutes, add pinch of salt & ground black pepper to taste
Gently stir tomato sauce & cook until some of the water has evaporated, about 3 minutes more
Make three wells in the tomato sauce, one for each egg, and crack one egg into each well
Cover the pan & cook for about 7 minutes until eggs are just set on top
Remove from heat, drizzle with olive oil, sprinkle with crumbled feta & dried oregano
Serve with fresh sliced bread & enjoy
Notes
This recipe serves two people (I eat one egg & my hubby eats 2) but it can easily be doubled or tripled depending on how many servings you need (1-2 eggs per person). Just increase your pan size to accommodate your ingredients.
Prep Time:

5 minutes

Cook Time:

25 minutes