Being an American and marrying into a Greek family was more difficult than I could have ever imagined.  I should have been better prepared, especially considering that I had seen My Big Fat Greek Wedding.  If you have seen that movie then you totally understand what I am getting at.  To put it simply, I was a disappointment to my Greek in-laws. They were holding out hope that their son would marry a Greek girl, who would make Greek babies, and that said Greek girl would then feed everyone.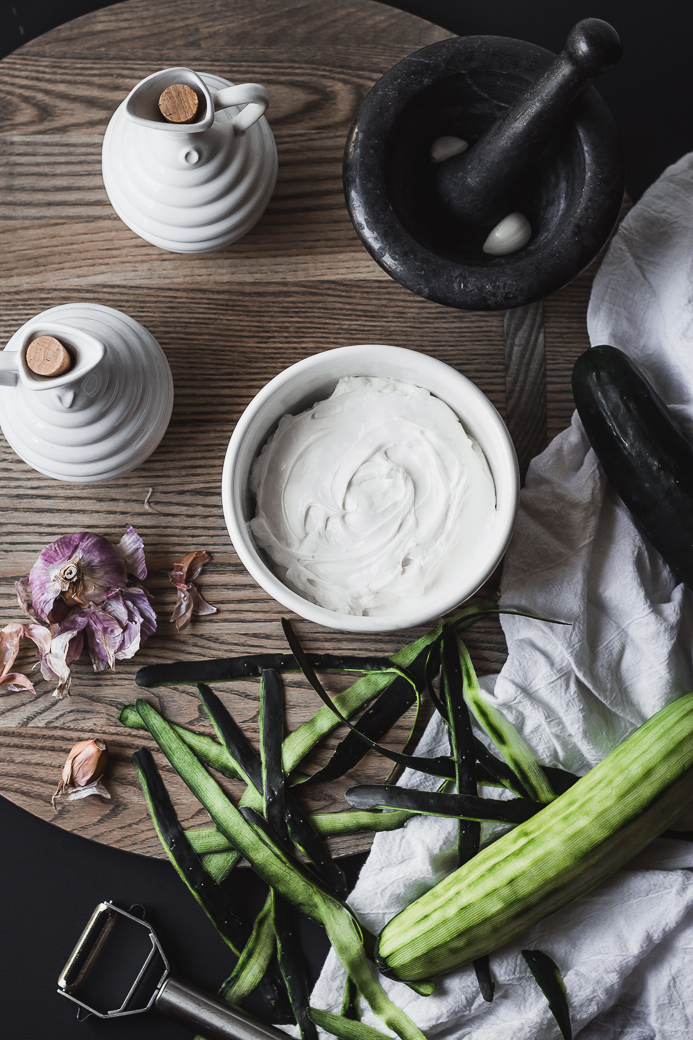 I certainly am not Greek and, therefore, would not be a Greek baby-making machine (lol).  So, the only option left at getting accepted into my new Greek family was to feed everyone- Greek food of course.  Now, this reality was never spoken, but I understood that the only way to my Greek in-laws' hearts was going to be through their stomachs.
The first Greek recipe that I learned to make was tzatziki- a traditional sauce made with strained yogurt & cucumber.  My father-in-law called me one morning and let me know that if I wanted to learn to make tzatziki from him, I would need to be at his house at a certain time and he would teach me.  This was a big deal.  This was the first time my father-in-law had ever offered something like this to me.  Needless to say, I was on time for his tzatziki instruction, knowing that if I was even 5 minutes late I would upset him and risk losing out on this rare opportunity.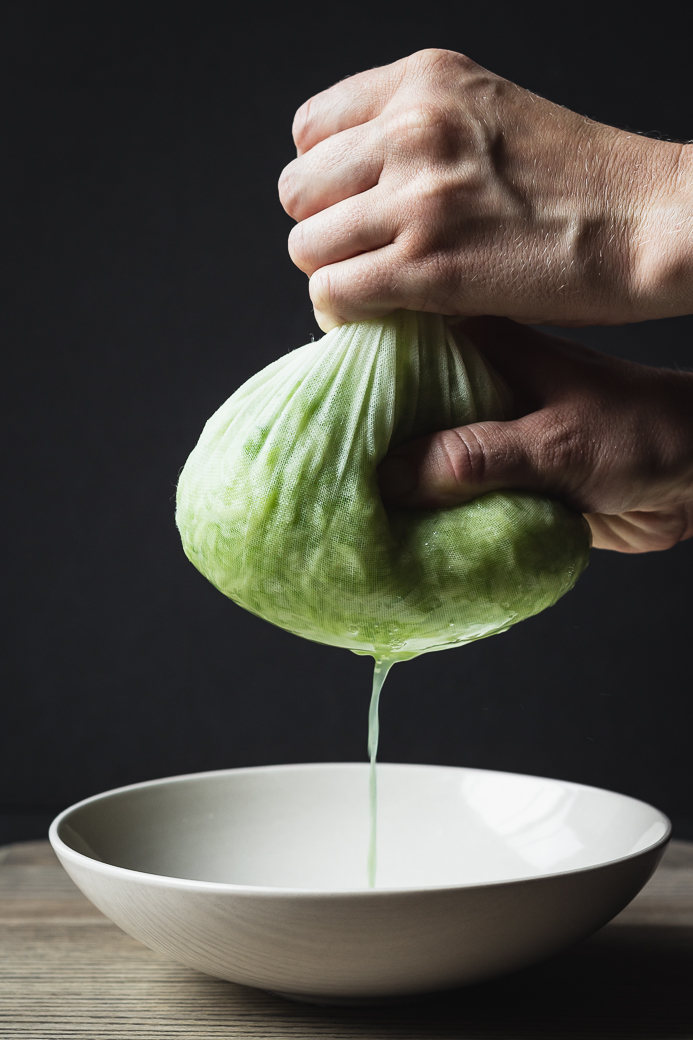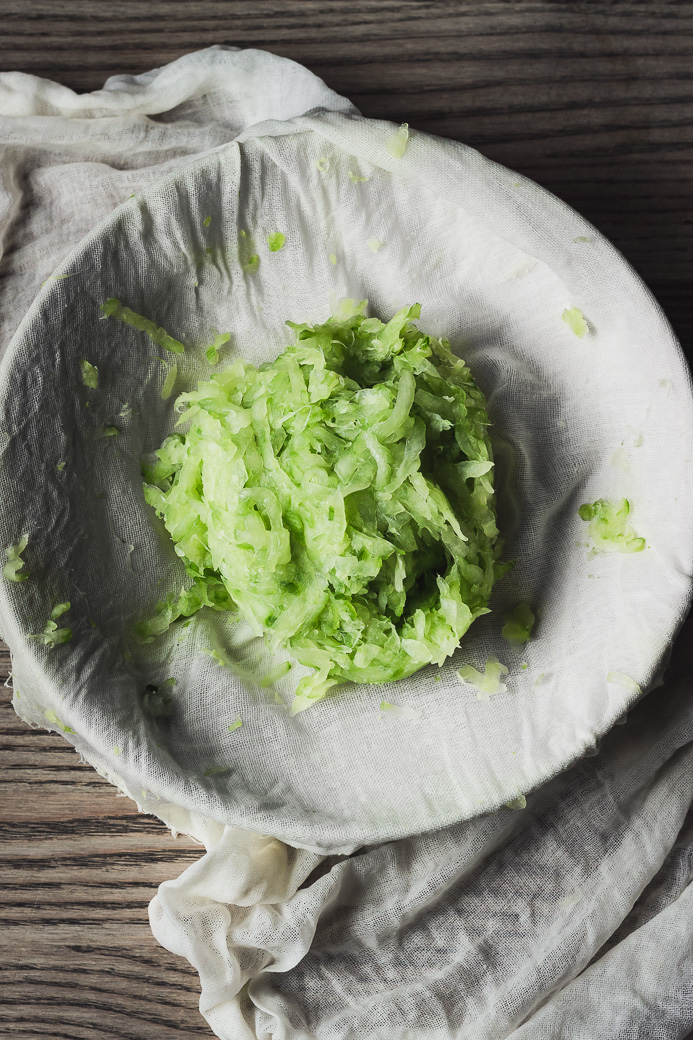 We sat outside in my in-laws' backyard, where my father-in-law meticulously exampled to me the methods for making authentic Greek tzatziki.  I still remember every moment as if it was yesterday.  With each step we completed together, I felt our hearts beginning to beat to the same rhythm, I was not Greek, but my father-in-law was teaching me how to be Greek.  All of a sudden my ethnicity no longer mattered, I was family.  From this day forward, my bond with my Greek family only grew stronger and stronger.  With every Greek dish I learned to make, my in-laws realized I cared about their culture as if it was my own.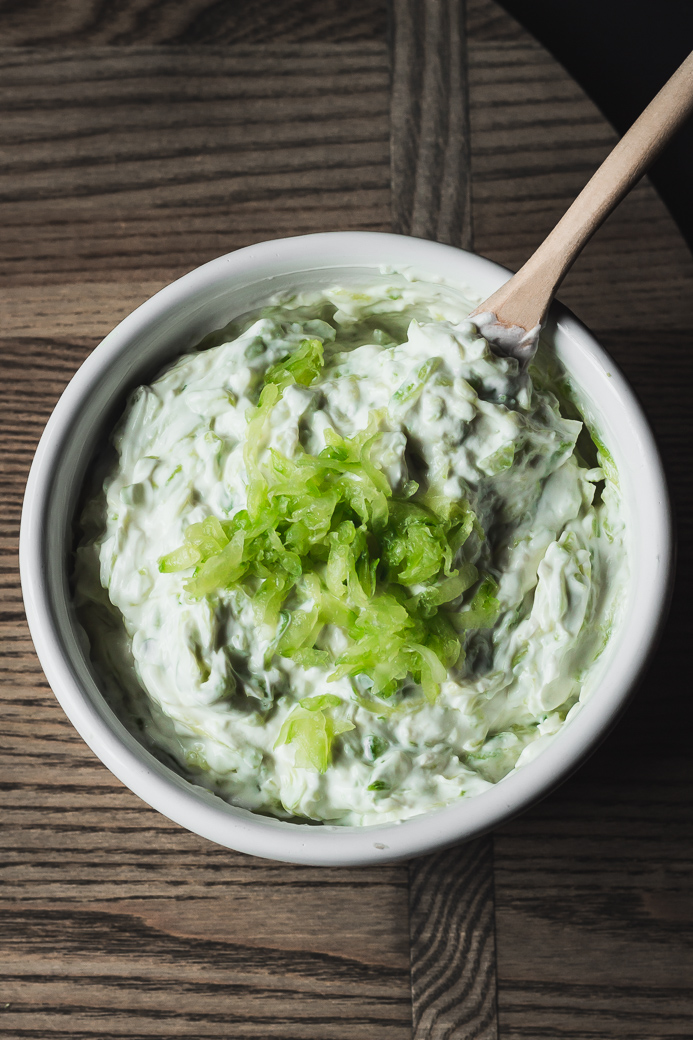 Today I can say that I am absolutely considered part of my hubby's Greek family, and my journey to becoming Greek started with this tzatziki recipe right here.  You may or may not ever be faced with the challenge of getting accepted into a culture that is not your own- you may just want to learn how to make Greek food yourself at home.  No matter what your situation, once you taste this authentic Greek tzatziki, you'll be thankful you know how to make it.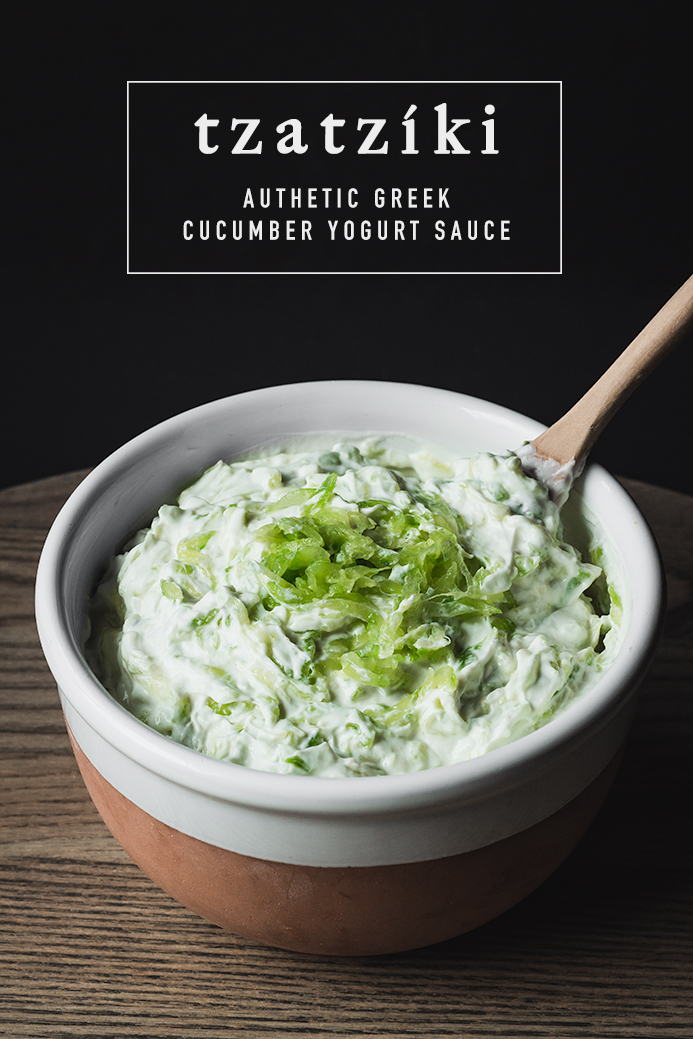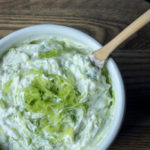 TZATZIKI
---
32

oz

thick Greek strained yogurt

2

large cucumbers

2

medium cloves of garlic

2 tbsp

olive oil

1 tbsp

red wine vinegar
generous pinch of fine grain salt
---
Instructions
add yogurt to a medium sized bowl
prepare cucumbers by peeling, slicing in 1/2 length wise, and de-seeding with a spoon
shred cucumbers with a box grater
wrap shredded cucumber in a piece of cheesecloth & begin to strain the liquid out of the cucumber by squeezing the liquid into a bowl to catch the cucumber juice
continue to squeeze all of the liquid out of the cucumber until it is mostly dry- reserve strained cucumber in a bowl
peel & chop two medium cloves of garlic & place in a mortar
sprinkle a generous pinch of fine grain salt over the chopped garlic
grind garlic with pestle until you achieve a smooth paste
add olive oil & red wine vinegar to the garlic paste, mix until incorporated
stir finished garlic paste into strained cucumber, once combined, add this mixture to the yogurt
stir until well blended & keep tzatziki covered & refrigerated
Notes
don't waste the cucumber juice- you can drink it! try adding it to juice or a smoothie
Prep Time:

0 hours

Cook Time:

0 hours