Avgolemono (pronounced ahv-goh-LEH-moh-noh) is the Greek chicken soup for the soul. It is every yiayia & mama's answer to anything from the common cold, to a downtrodden spirit. The combination of chicken stock, rice, lemon & eggs makes avgolemono a simple comfort that is a timeless classic of the Greek cuisine.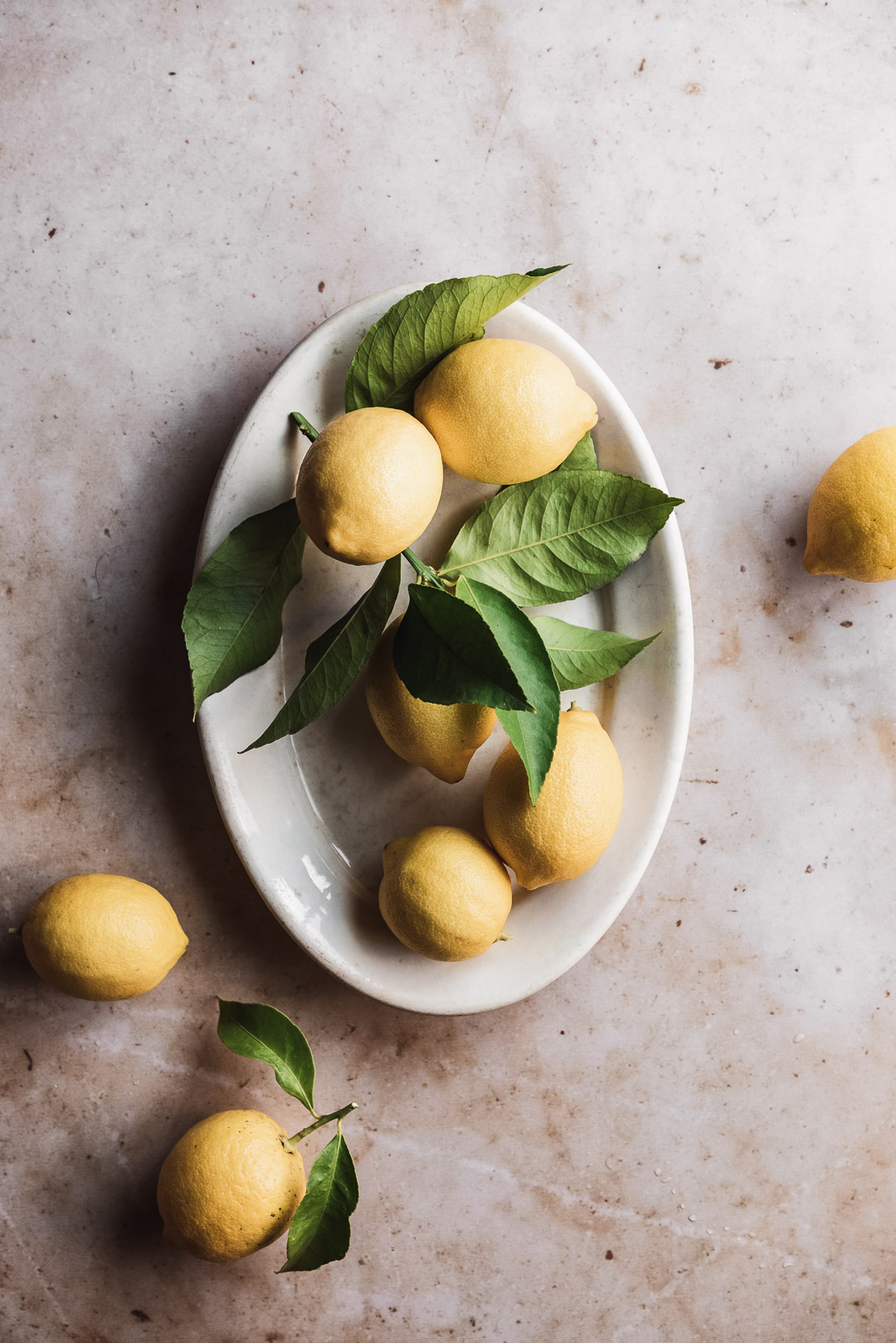 When I married into my hubby's Greek family, avgolemono became a staple meal in my life – his mother makes it all-of-the-time. His parent's yard is literally brimming with lemons. With a tree in both the front and back yards of their property, they yield literally hundreds of pounds of lemons each year. With so much fruit on their hands, they always spread their lemon bounty amongst all of their family and friends. Their lemons get turned into all manner of recipes, but the one recipe that we always look forward to most is avgolemono.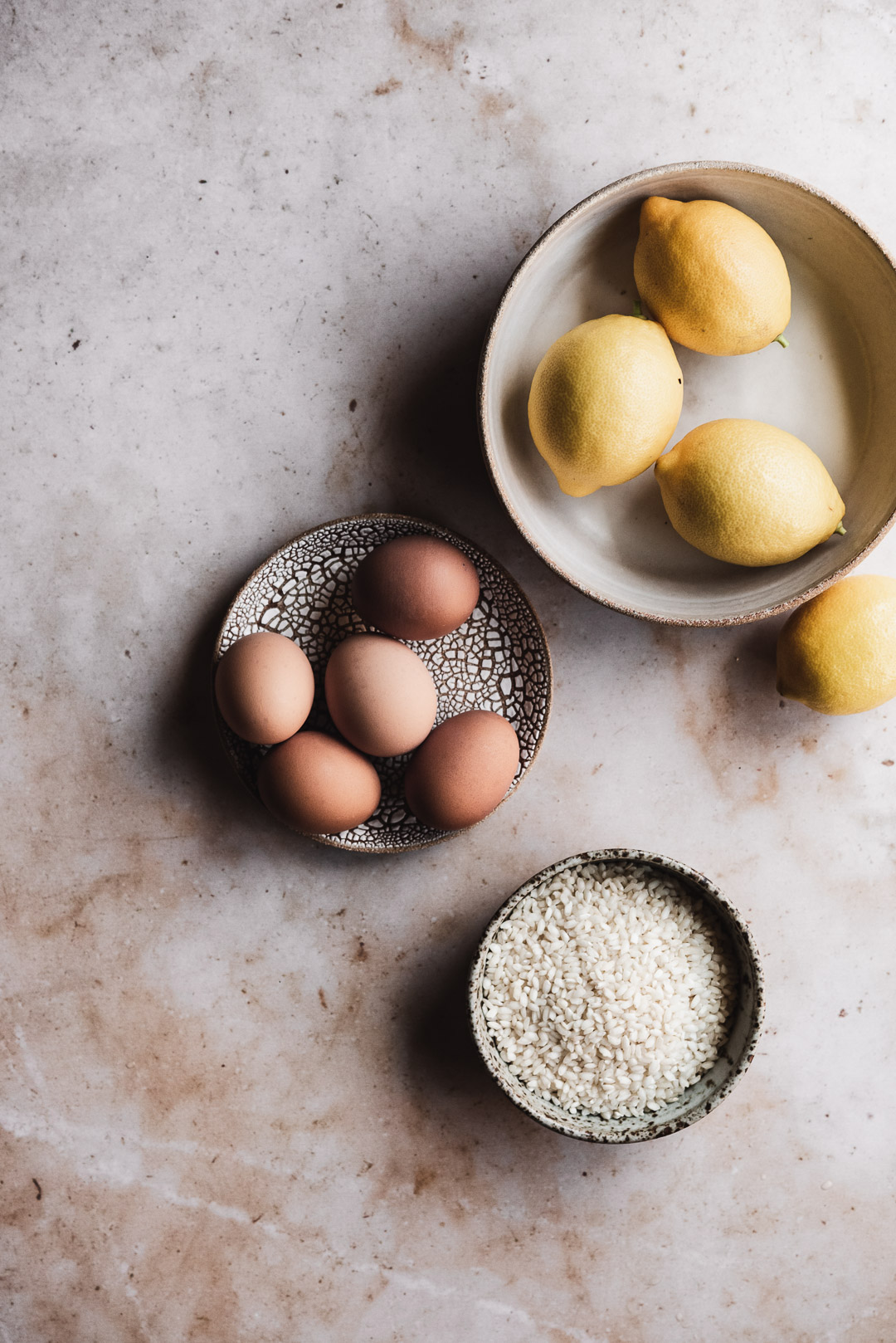 Our recipe for avgolemono is a combination of what I have learned from my mother-in-law and my hubby to create the perfect bowl of this Greek classic. Over the years, we settled on arborio rice for the creaminess it lends to the soup. We also prefer to use homemade chicken stock as the base for the soup, it has such a different flavor than what you can buy at the store. The lemon and egg ratio is my hubby's biggest concern when it comes to the perfect bowl of avgolemono – its literally what the name of the soup translates to avgo=egg – lemono=lemon. Our recipe gets the egg to lemon ratio just right.
Avgolemono is pretty much as simple as it gets. Much of the Greek cuisine is based on the quality of the ingredients versus the quantity of ingredients and this soup is the perfect testament of that principle. Pastured eggs with their rich golden yolks, juicy in-season lemons and homemade stock make this soup taste absolutely incredible, even though it is really only a combination of 5 ingredients.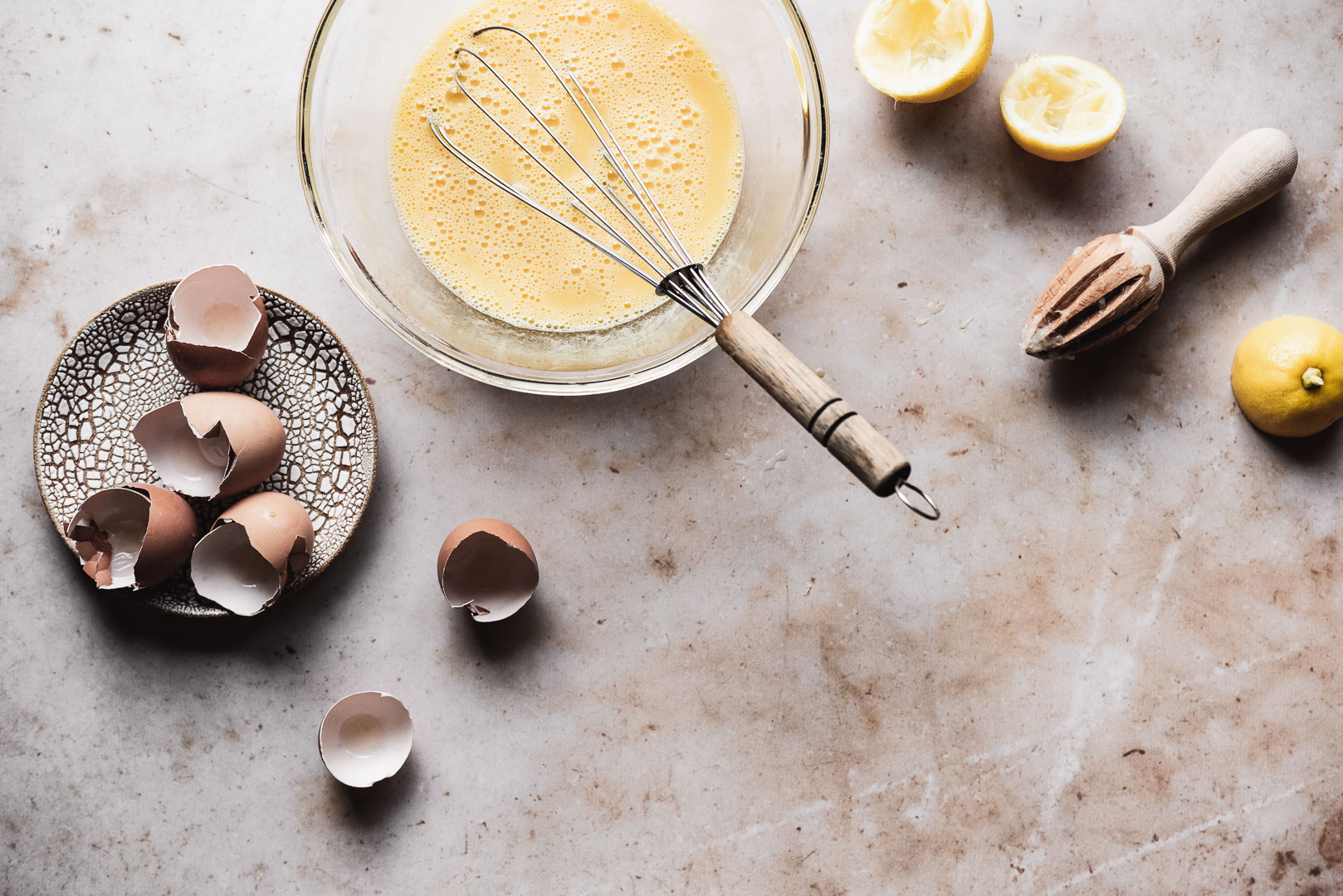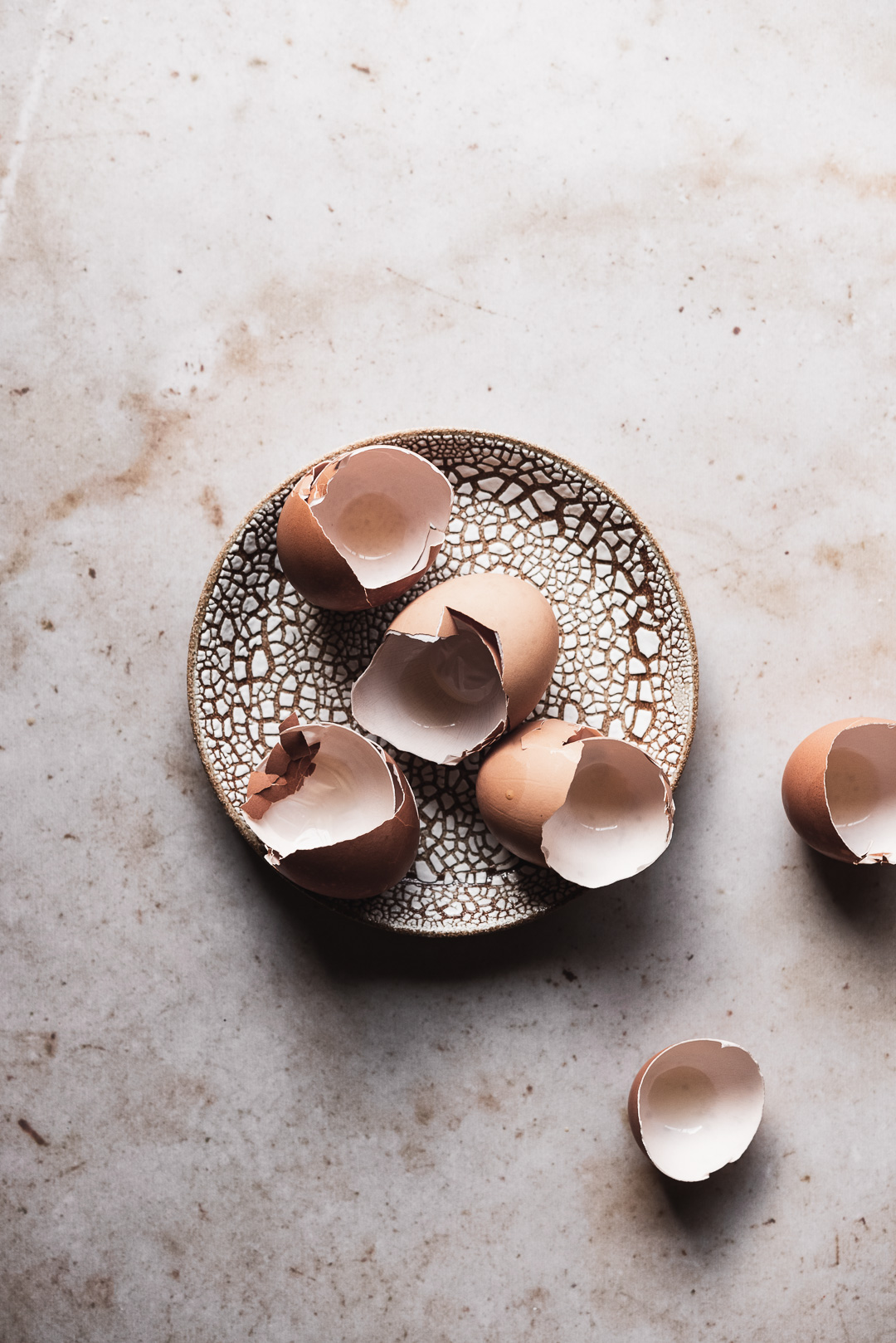 We typically eat avgolemono for breakfast, as many Greeks do. Contrary to popular understanding, soups are actually one of the most commonly eaten dishes in Greek cuisine. People generally associate Greek food as gyros, moussaka, and the classic summer Greek salad, but soups actually are the true staple of the traditional Greek way of eating. I can remember the smell of soup emanating from the homes throughout our village in Greece. Meandering through the tiny streets and paths, smelling a different soup from one level of the village to the next, I gained a true understanding of the traditional way of Greek life.
Hot off the stovetop and finished off with a touch of fresh ground black pepper and an extra squeeze of lemon, as soon as you taste the perfection that is avgolemono you will understand why for us, lemon season is synonymous with this soup and why it is revered in every Greek kitchen.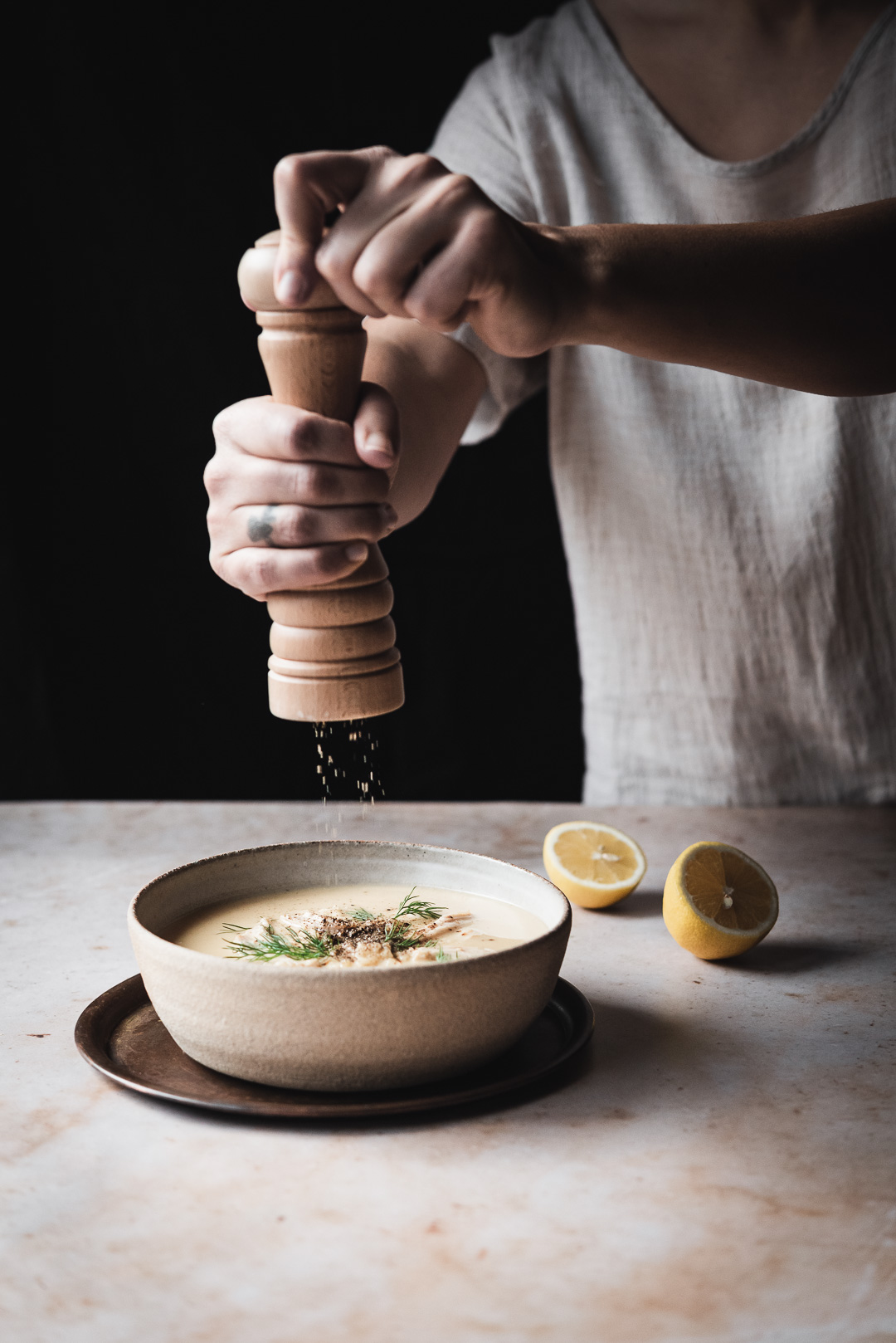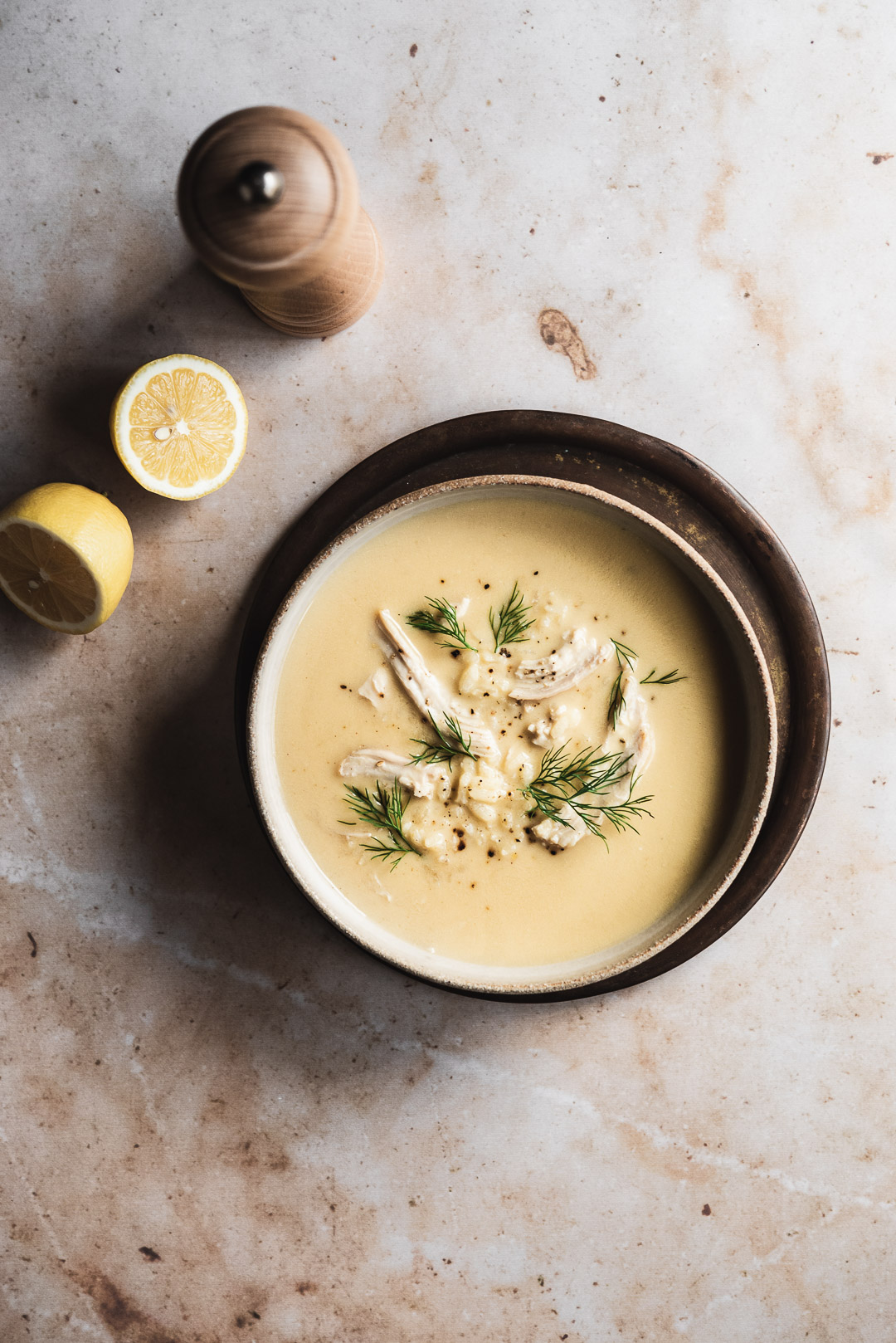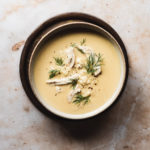 AVGOLEMONO
---
Total Time:

0 hours

Yield:

6

servings

1

x
10

cups

chicken stock (vegetable stock can be used for a vegetarian option)

1

cup

arborio rice

5

eggs
juice of

3

medium lemons

2

cups

of shredded chicken (optional)

1 tbsp

of salt
fresh ground pepper to taste
lemon wedges
---
Instructions
Bring stock to a boil over high heat & add rice
Reduce heat to medium & simmer for 20 minutes, stirring often
Meanwhile, whisk eggs & lemon juice together in a bowl until frothy
While whisking, slowly add one ladle of the soup at a time to the egg & lemon mixture to temper the mixture: 4-5 ladles should do
Transfer the tempered egg lemon mixture to the pot of soup, stirring to combine
Add shredded chicken meat to soup at this point (if using) & cook another few minutes
Season with fresh ground pepper & serve with lemon wedges to be squeezed for extra lemony flavor as desired
Notes
While avgolemono is traditionally made with chicken stock & meat, feel free to omit the meat & use vegetable stock for a vegetarian alternative
Prep Time:

0 hours

Cook Time:

0 hours