A couple of months ago at the first Farmstead Supper, we served a toasted acorn ice cream made from wild foraged acorns. That ice cream was hands down the best ice cream I have ever tasted and everyone who attended the event was blown away. One of our goals for the Farmstead Supper was to be able to share all of the recipes here on the blog and while we would have loved to share the process of what it took to make that glorious toasted acorn ice cream, we decided that we would first share something a bit more attainable. We understood that foraging for acorns and going through the tedious process of boiling and re-boiling them until all of the tannins are leached was not something that most people would be willing to do or necessarily have the time to do even if they were willing. After thinking about a possible alternative, roasted chestnuts came to mind. Acorns and chestnuts are very similar and surprisingly, the roasted chestnut ice cream turned out just as amazing.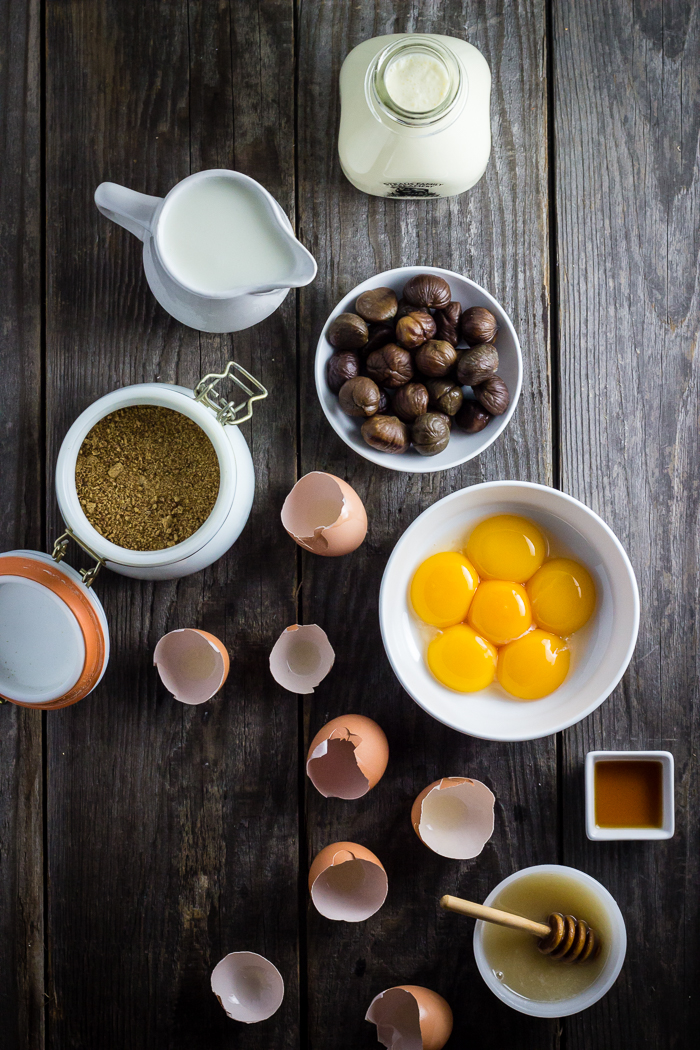 Chestnuts, like acorns, are not actually a part of the nut family. Both are considered a starch and were staple foods in Native American diets. Chestnut trees used to grow all over America until a horrible blight all but destroyed them, which is probably the reason why most people have never tried them.
Chestnuts have a wonderful texture and flavor that compares to acorns, but chestnuts are much easier to prepare and are readily available during late fall and early winter. You can roast the chestnuts yourself at home or you can find them pre-roasted and shelled at your local grocery store, either way you will have equally delicious results with no foraging necessary.
This roasted chestnut ice cream recipe was adapted from the America's Test Kitchen vanilla ice cream recipe – we made adjustments for our 1 1/2 quart ice cream maker as well as factored in the addition of the roasted chestnuts.  By simmering the roasted chestnuts in milk, they become nice and soft so that they can blend into a perfectly smooth puree that is the foundation for this ice cream.
Grass fed milk and cream, combined with beautiful pastured egg yolks, unrefined sugar, local raw honey, and a touch of vanilla makes for the ultimate custard that the chestnut puree gets blended into.  The process is detailed, but is actually really simple. For best results, you will need a thermometer to gauge the temperature of the custard and an ice cream maker to do the churning. The key to achieving homemade ice cream with great texture is to have the custard as cold as possible when it goes into the ice cream maker.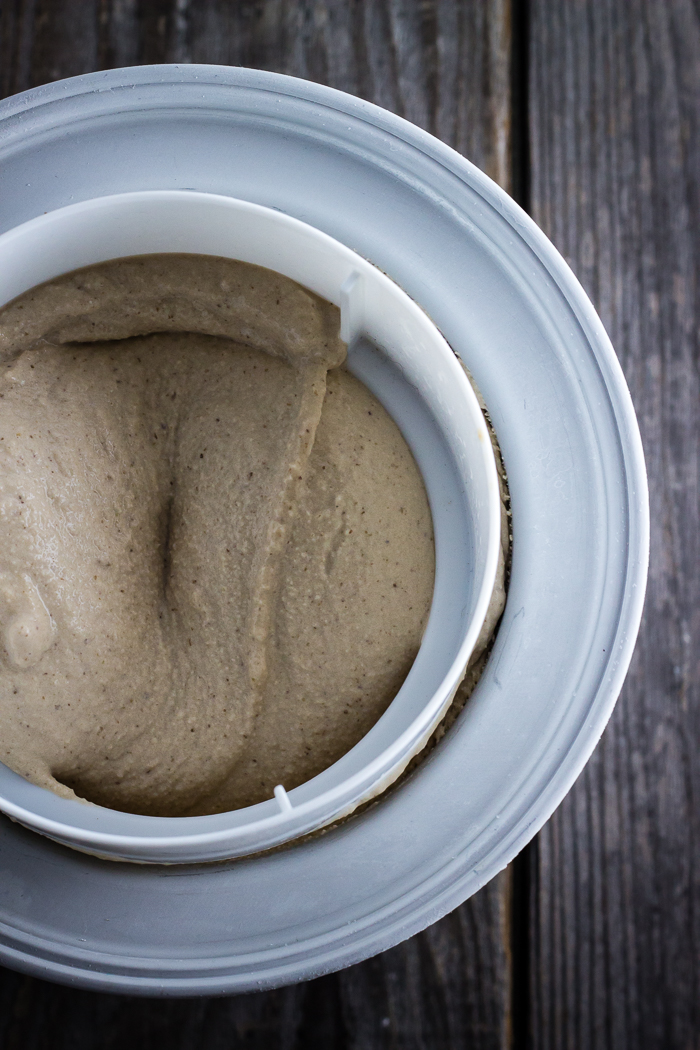 Once the ice cream has churned and taken a chill in the freezer, you will be rewarded with a luxurious ice cream that has the most unique flavor profile.  The flavor of roasted chestnuts is really hard to describe – sweet and earthy, you really have to try them to understand what makes them so delicious.  Once you have tasted a roasted chestnut, go ahead and save the rest of them and turn them into this roasted chestnut ice cream, you will be blown away and wonder how you went through life without it – it is that good.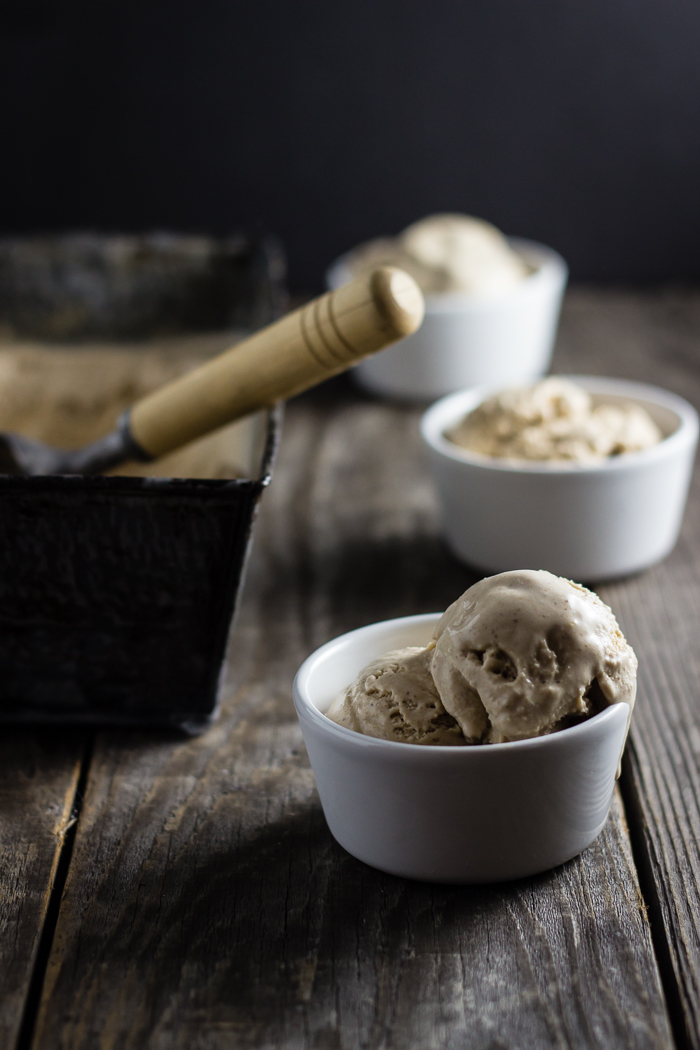 Print